To add a new customer, access the Customer main page and click on Add Customer.

A window will be shown, fields marked with * are mandatory fields which should not be left blank.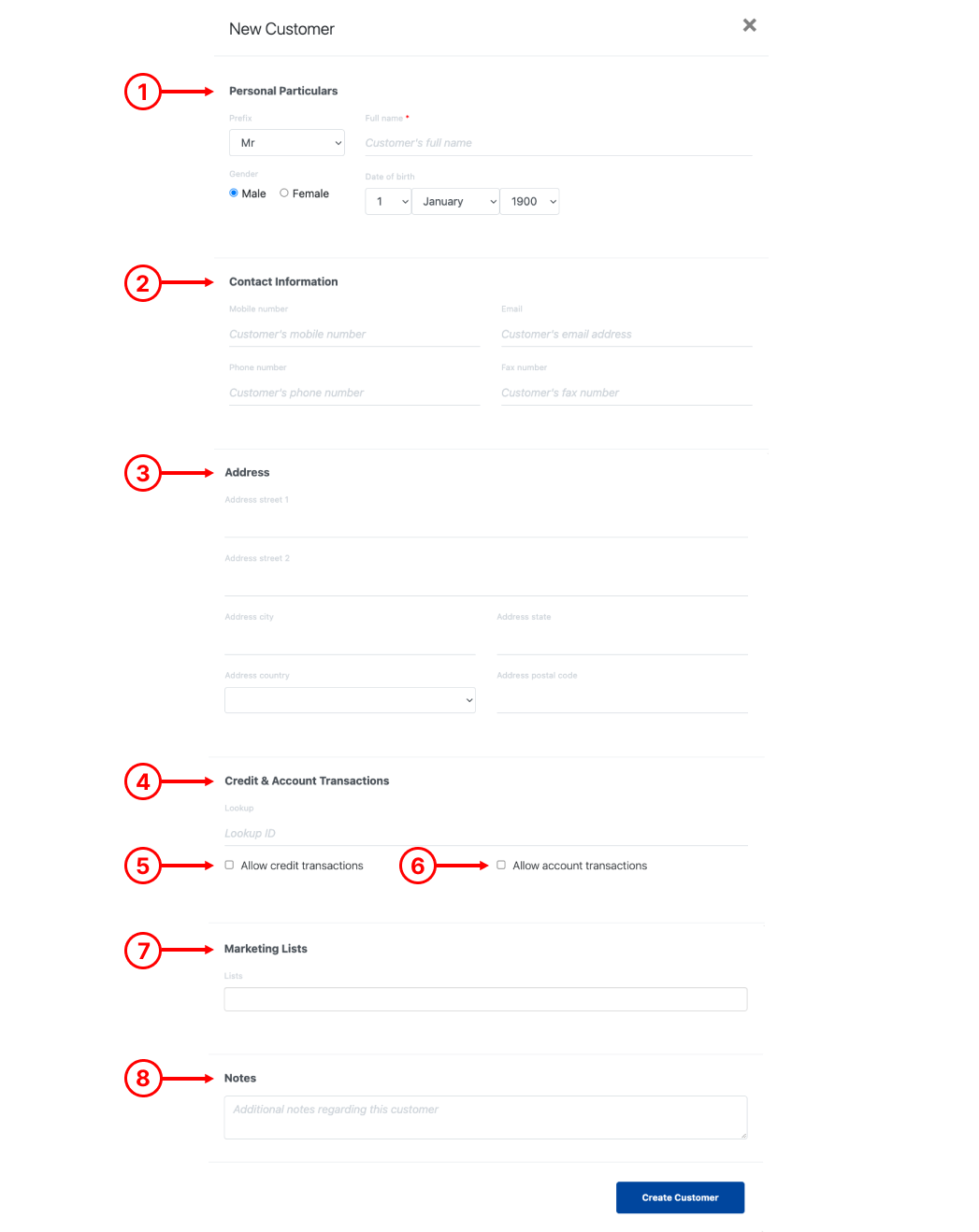 1. Personal Particulars
Ensure Customer's name is entered. Select customer's particulars as relevant.
2. Contact Information
Enter customer's contact as applicable.
💡 Mobile Number & Phone Number can be used to retrieve Customer at the POS when needed.
3. Customer's Address
This field is optional, users can choose to leave blank if not applicable.
4. Lookup ID
Allows users to assign specific customer ID for every customer.
5. Allow credit transaction
☑️  the checkbox to enable customers to purchase and spend credits.
To set up credit products, see Product Pricing.
6. Allow account transaction
☑️  the checkbox to enable customers to perform on-account transactions.
💡 Once enabled, customers' payments can be owed and repaid in the future.
7. Marketing List
Allows users to assign customers to specific customer groups.
To create customer groups and assign customers, see Customer Groups.
8. Notes
Enter remarks for this customer if applicable.
9. Create Customer
Click on Create Customer to save all the information entered.
If you wish to add multiple customers, you can make use of the Bulk Import function.
For more information, refer to Bulk Import Customers.