Users can utilize this feature to access information of all customers who are assigned to a membership tier.
To access All Members List, from Membership Main Page, Click on the All Members.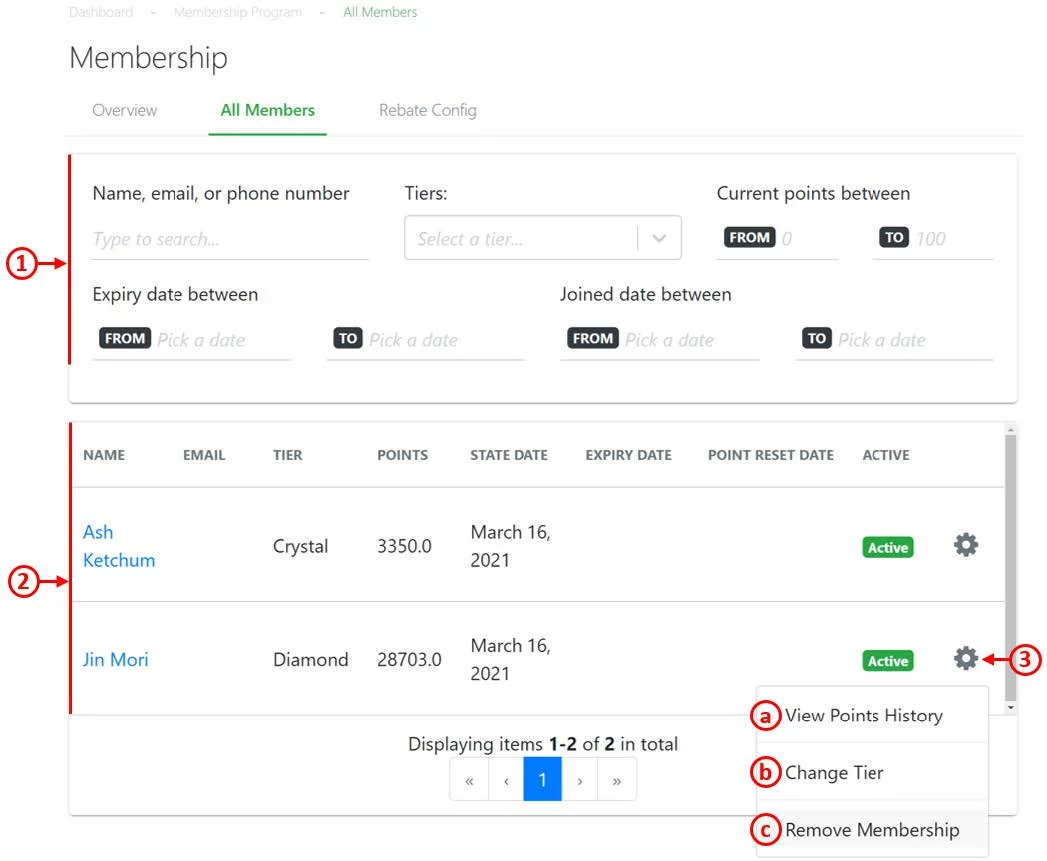 1. Filter and Search
Allows users to filter and search for all customers assigned to a membership.
2. Members List
Shows user the list of customers already assigned to a membership
● Name of customer
● Email (if information is available)
● Tier
● Current Points
● Start Date of membership
● Expiry Date of membership
● Point Reset Date
● Active Status
3. Quick Settings
a. View Points History: Directs user to Customer's Point History.
b. Change Tier: Allows users to change customer's membership tier. Select a new membership tier then Click on Change Tier once done.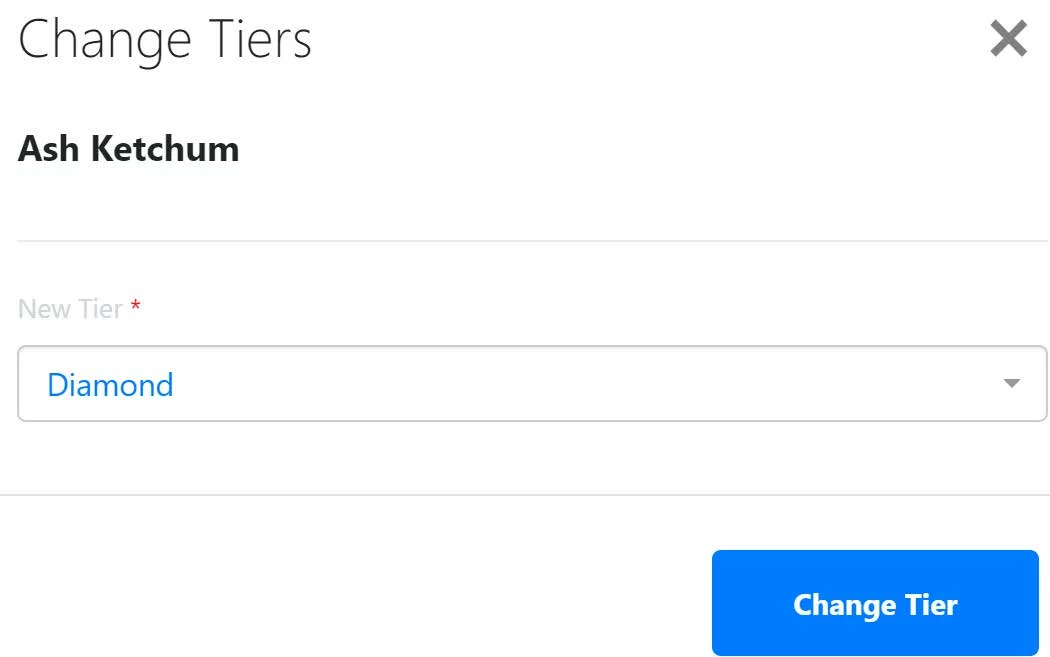 c. Remove Membership: Removes customer as a member.