This section guides users on assigning customers to membership tiers. Users need to ensure that a membership tier has been created before proceeding to assign customers. For more information, refer to How to create membership tier
After assigning customers, users will then be guided on configuring the membership tiers.
To assign customers to membership, see below.
1. On the Membership Main Page, search for the particular membership tier, click on the name of the membership.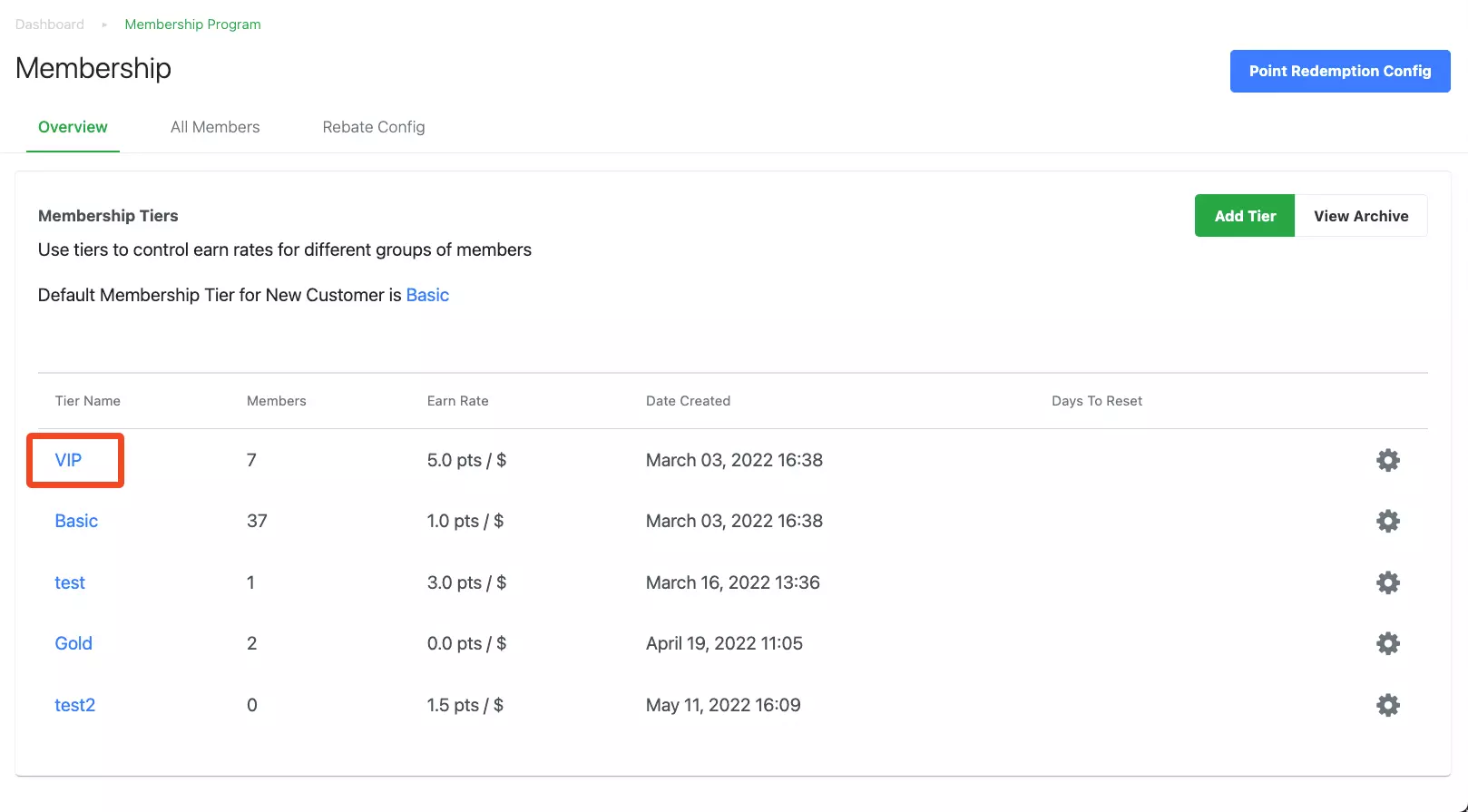 Users will then be directed to the Membership Configuration page.
2. On the Membership Configuration page, click on Add Members, select customers field will be shown in the next step.

3. On the Select Customers field, see below.

a. Enter customer's details to retrieve customers, select relevant details.
💡Users should ensure that customers were created beforehand.
💡Customers who already exist in other membership tiers will not be shown.
b. Start date of membership.
c. Expiry date, leave blank if not applicable.
d. Click on Add Selected Customers after relevant customers are selected and fields are filled accordingly.
4. Users will be able to see the updates on the Membership Configuration page, under the Members tab, the list of customers added will be shown. For more information, see Membership Configurations (Members).
💡Users can also directly assign a new customer to a membership tier when Creating New Customers.