A customer's order history is a list of all the orders they've placed with users' businesses in the past. It includes the specific items customers purchased, price of each item, along with information about the customer and when they bought the products.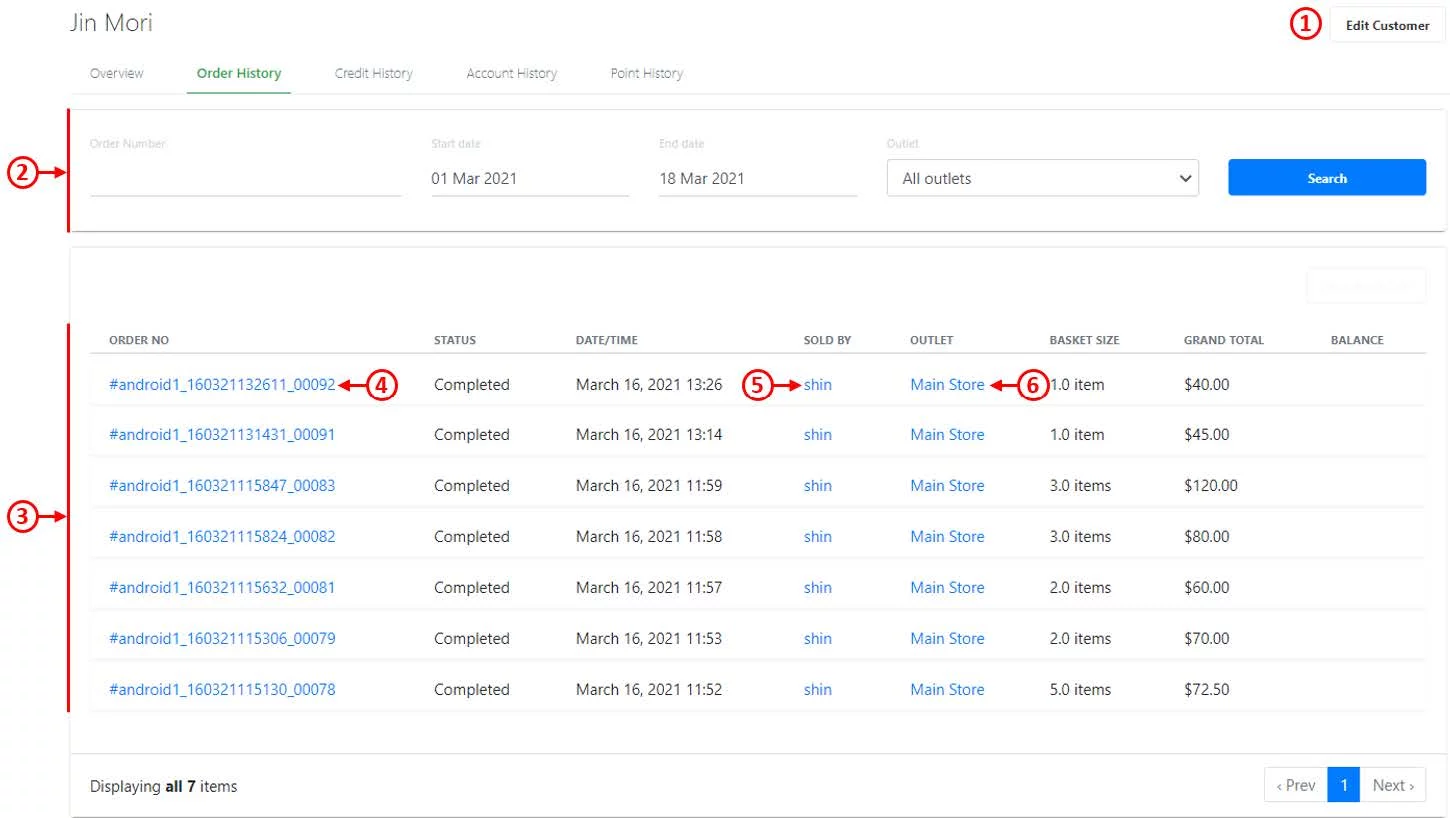 1. Edit Customer
Edit customer details. Displays the edit window similar to Add Customer.
2. Filter and Search
Allows users to search for orders based on order numbers, dates and order status.
3. Order Details
Shows users the entire list of orders made by a particular customer
● Order Number
● Status of order (Void/ On-account/ Completed)
● Date / Time
● Sold By
● Outlet
● Basket Size (no. of items purchased in the order)
● Grand total
● Balance to be paid off
4. Order Invoice
Click on the order number to see the order details page.
5. Order Processed by
Click on the name of the staff to access staff configuration.
6. Order Location
Click on the name of the store to access outlet configuration.