This section guides users on the package(s) purchased by a customer. Users can utilize this feature to check on the status of package(s) and its associated details owned by a customer.

1. Edit Customer
Edit customer details. Displays the edit window similar to Add Customer.
2. Packages Details
Shows users information related to the list of packages purchased by a customer.
● Package Name
● Purchase Date
● Expiry Date
● Type of package: session or credit
● Value: No of sessions/ amount of credit in the package
● Value Left: Remaining session / credit redeemable
3. Package Configuration
Click on the name of the package to access the package configuration page.
For more information, see Package Page, no. 2.
4. Edit Expiry Date
Allow users to update the expiry date of the package purchased by the customer.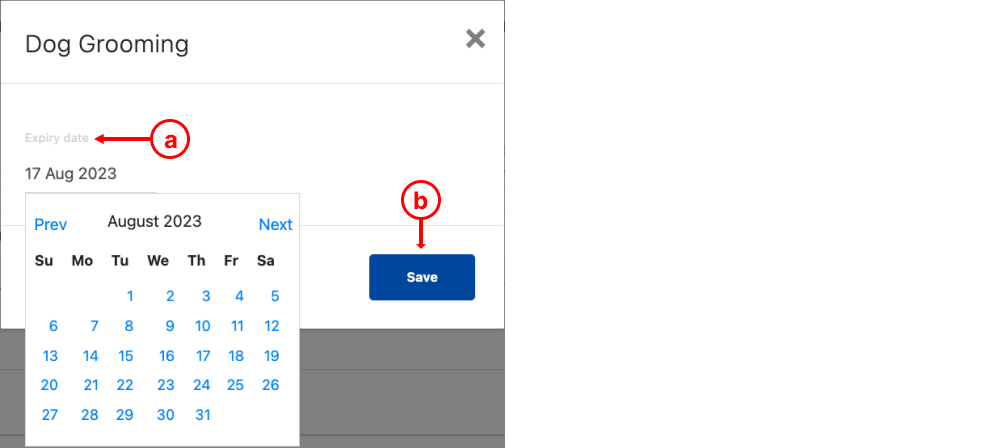 a. Select the expiry date.
b. Click on Save once done.
💡 Updating this date will not affect the expiry date of other customers' packages.
5. Linked Product Details
Click on Linked Product Details to expand the details of linked products in the package.
Users will be able to see the following details:
● Linked Product Name
● Redemption Limit
● Redemption Left
6a. Remove
For packages which are yet to be redeemed, it will be possible for users to remove the package from a particular customer. Click on Remove.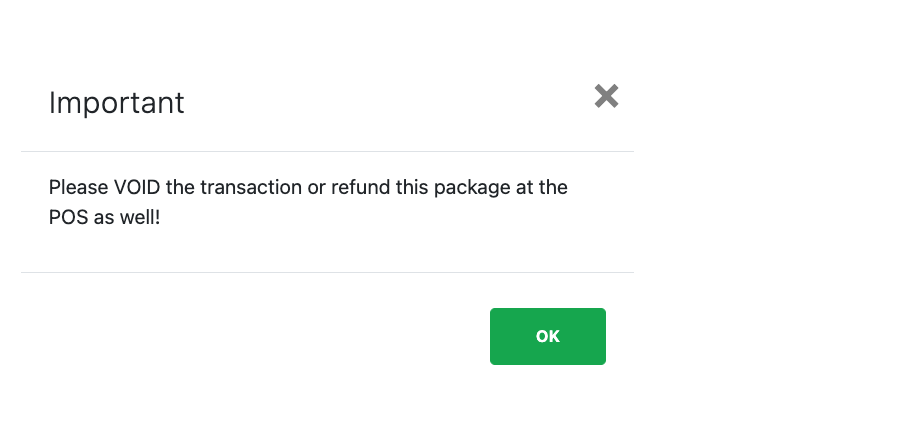 If the package purchase transaction was voided at the FRONTEND POS, the
package will be automatically removed from the customer's account.
Once the package was redeemed by the customer, the Remove button will no longer be shown, users will only see Transaction History.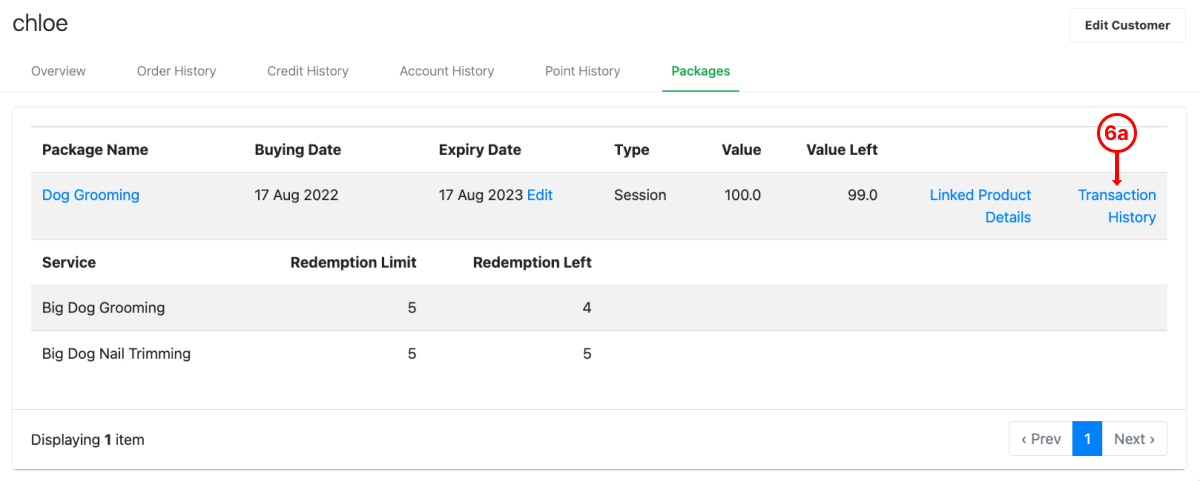 6b. Transaction History
Click on Transaction History to expand the list of transactions in which the package was redeemed.
● Date and Time
● Order Number: click on Order Number to see Order Invoice
● Cashier
● Outlet
● Amount: Session or credit redeemed.
💡 Users may remove a package which had been redeemed, users are required to void all related transaction at FRONTEND POS, the package will be removed from the customer. See below for updated customer's package