1. Users should provide the registration link to customers for them to enter registration information. At the Customer Registration Configuration Page, copy the registration URL or generate QR code.

2. As part of the marketing campaign, users can paste the URL in marketing emails and send to targeted customers or use the URL as a receipt footnote.
3. Customers will then access the URL which directs them to the page as shown below. Customers are required to fill in all mandatory fields marked with (*). To configure the fields shown in Customer Registration Page, see Configuring the Customer Registration URL.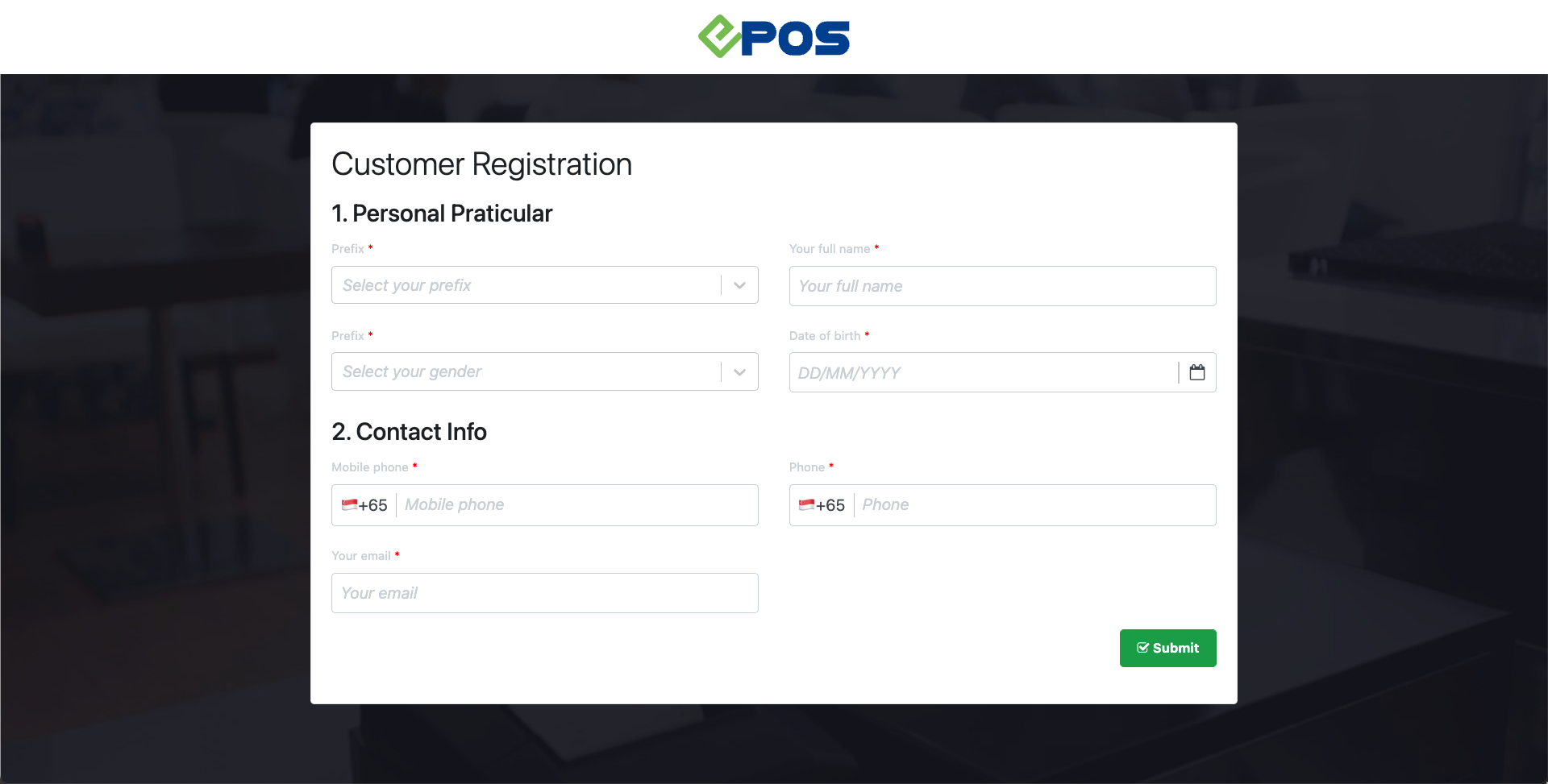 4. Once submitted, a message will be shown.

5. Under Online Registration Configuration, users should then access the Requests tab. Here, users will be given the right to Approve/ Reject customer's request to be registered into the EPOS Database.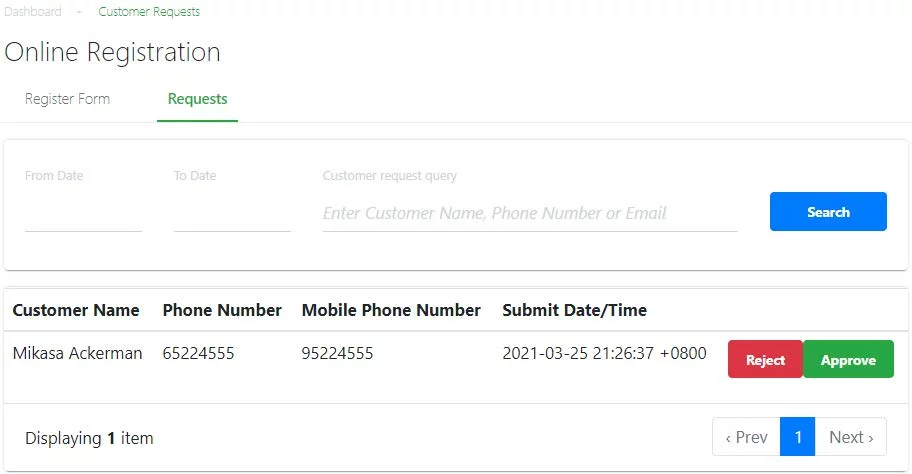 💡 Customer registrations will be automatically accepted if users ☑️ the Auto Apply all Requests config. For more information, see Configuring the Customer Registration URL, No.4.
6. Once approved, customers will be officially registered into the EPOS database based on the information entered at the Customer Registration Page. For more information, see Customer Configurations.
7. Users can also choose to allow registered customers to login to EPOS Customer Portal to check on respective customer information via the link or the QR code found in the Online Registration Configuration Page.
8. Customers will then access the URL and be directed to the page as shown below. To login to the Customer Portal, customers are required to enter Phone Number, and Password will also be the Phone Number registered in EPOS database.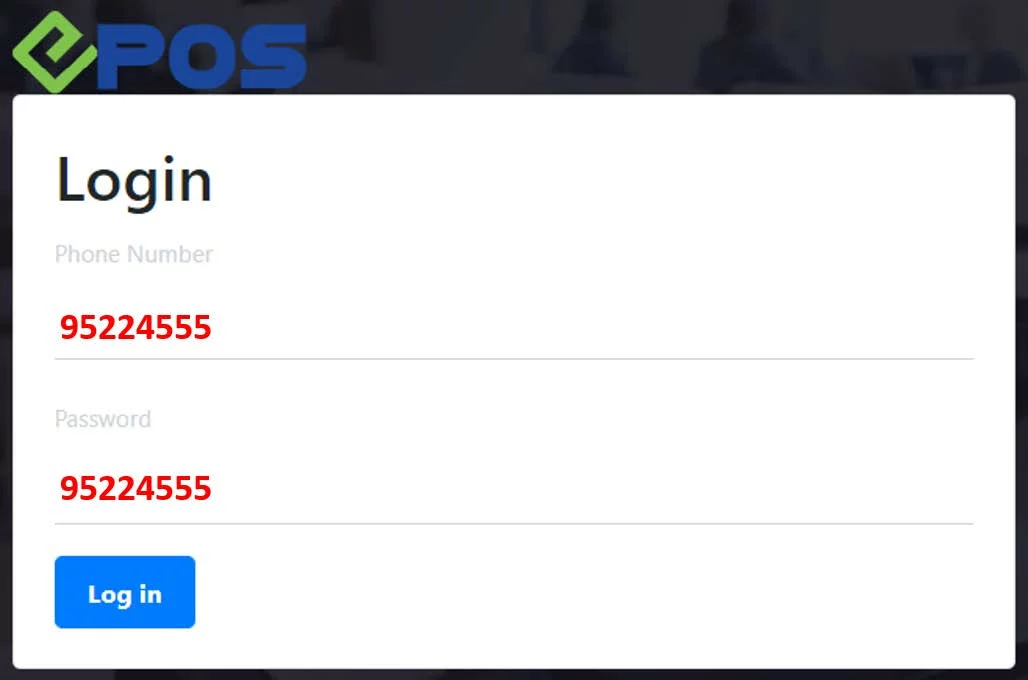 9. Once a customer is logged into the EPOS Customer Portal, customers will see the following information, similarly to the Customer Configurations as seen in Backend Portal. Customers can view their Order History, Credit History, Account History, Point History and Package details.