This section will describe in detail the feature of online registration. This feature enables customers to register themselves without being at the POS physically and also able to check account information using the URL provided.
At the EPOS Features Panel, under Customer, click on Customer Registration, users will be directed to the Online Registration Configuration page.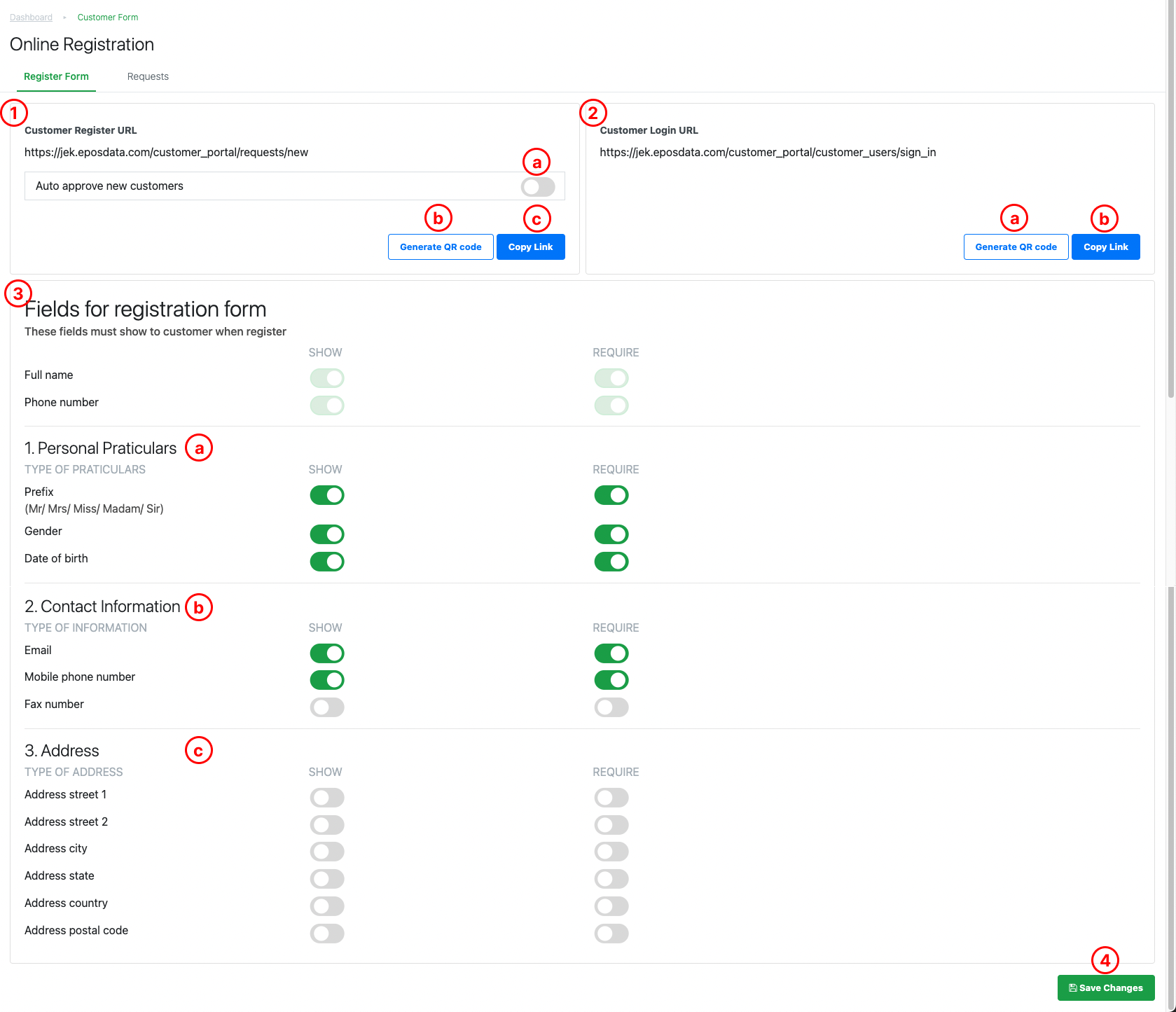 💡 Sections 1, 2, full name and phone number are compulsory fields for both kiosk and web ordering app. 
1. Customer Register Link
Allow customers to register their information into the EPOS database.
a. Toggle to auto approve new customers
b. Generate QR code for customer registration link
c. Copy the customer registration link
2. Customer Login URL
Allow all registered customers to check account information.
a. Generate QR code for customer login link
b. Copy the customer login link
3. Fields for Registration Form
If selected, fields will be shown in the Register Link for Customer Users can choose whether to show / not show and also require / not require fields during registration.
a. Personal Particulars
Prefix
Gender
Date of Birth
b. Contact Information
Phone Number (required by default)
Email
Fax Number
c. Address: User to choose which address line to be required.
4. Save Changes
Click on Save Changes once done. EPOS