Follow the steps below on how to edit a product that has been created in the backend.
1. Click on the gear icon at product list page or product overview page to edit product details.
Product List Page: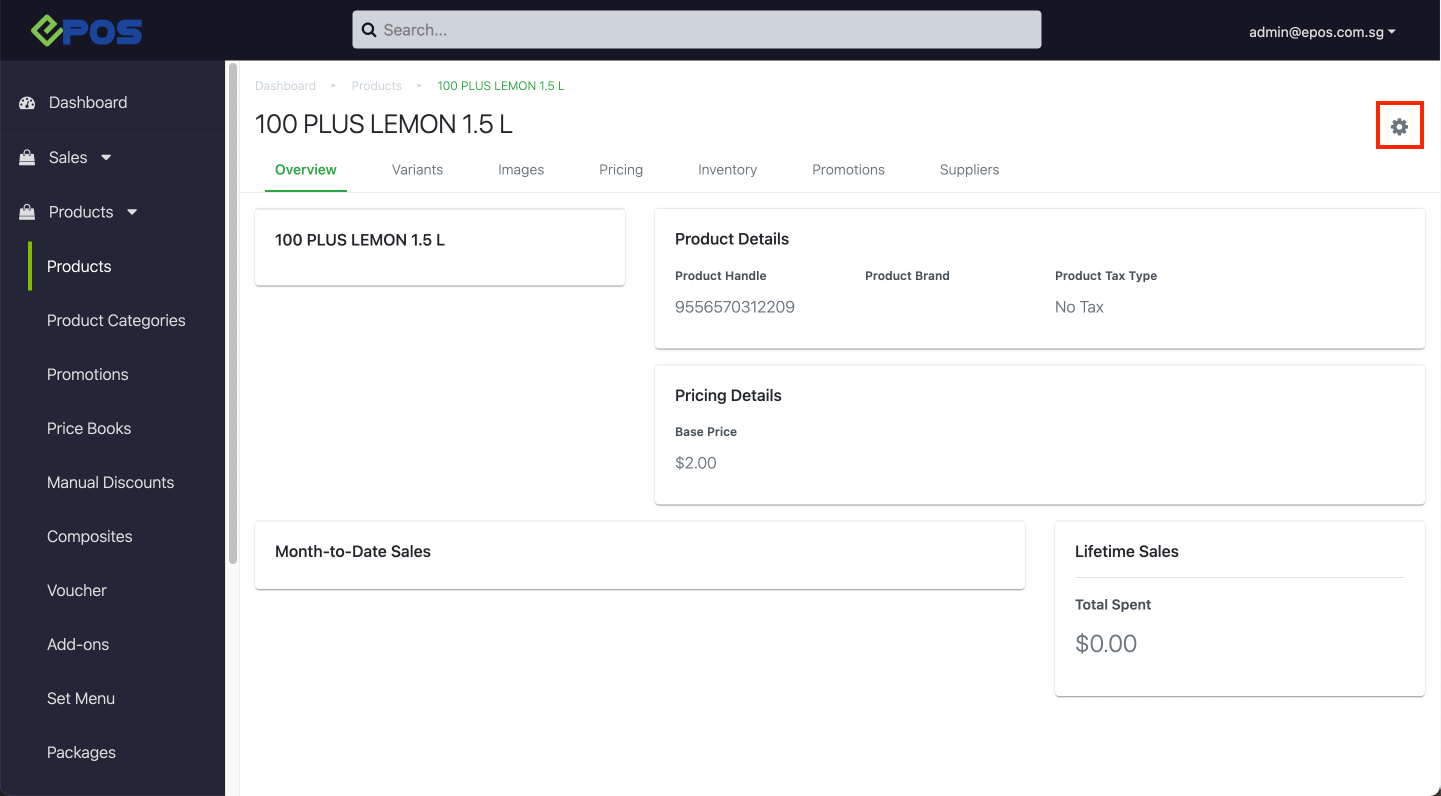 Product Overview Page: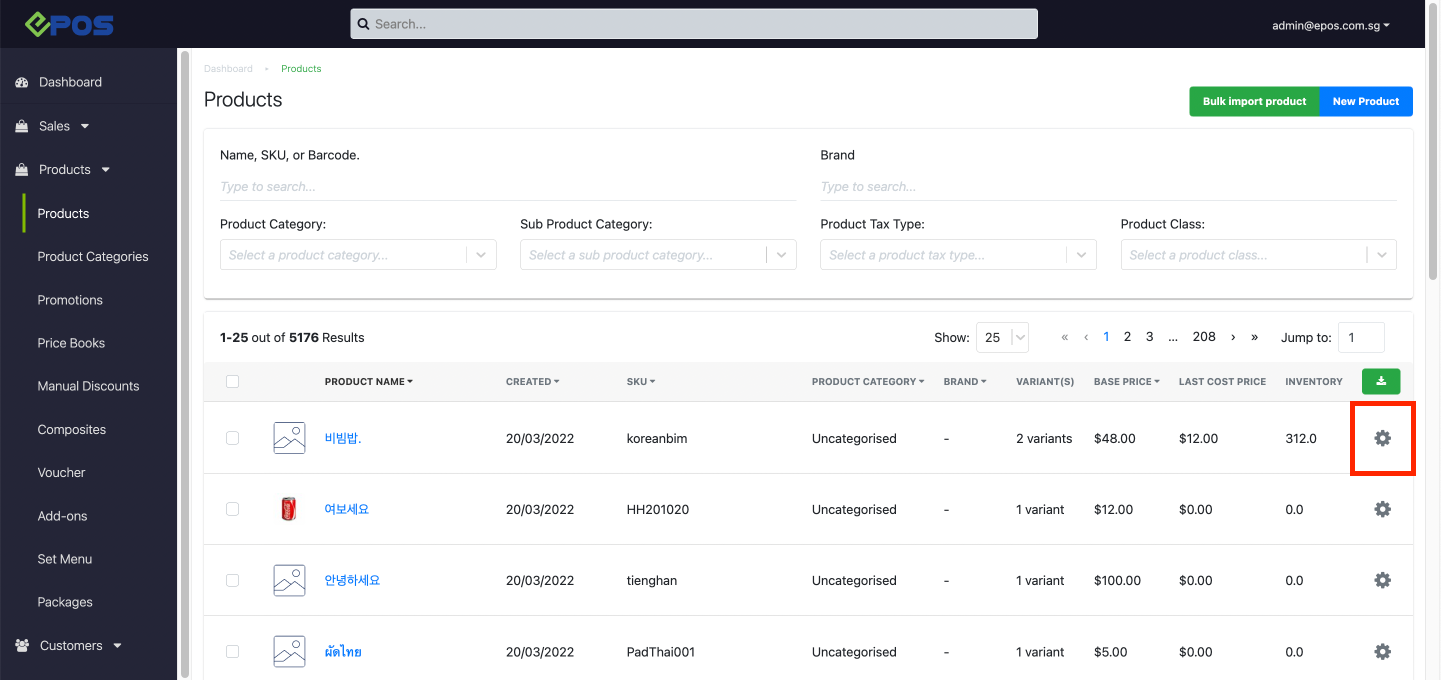 2. A pop up window will appear, and users may edit the product details.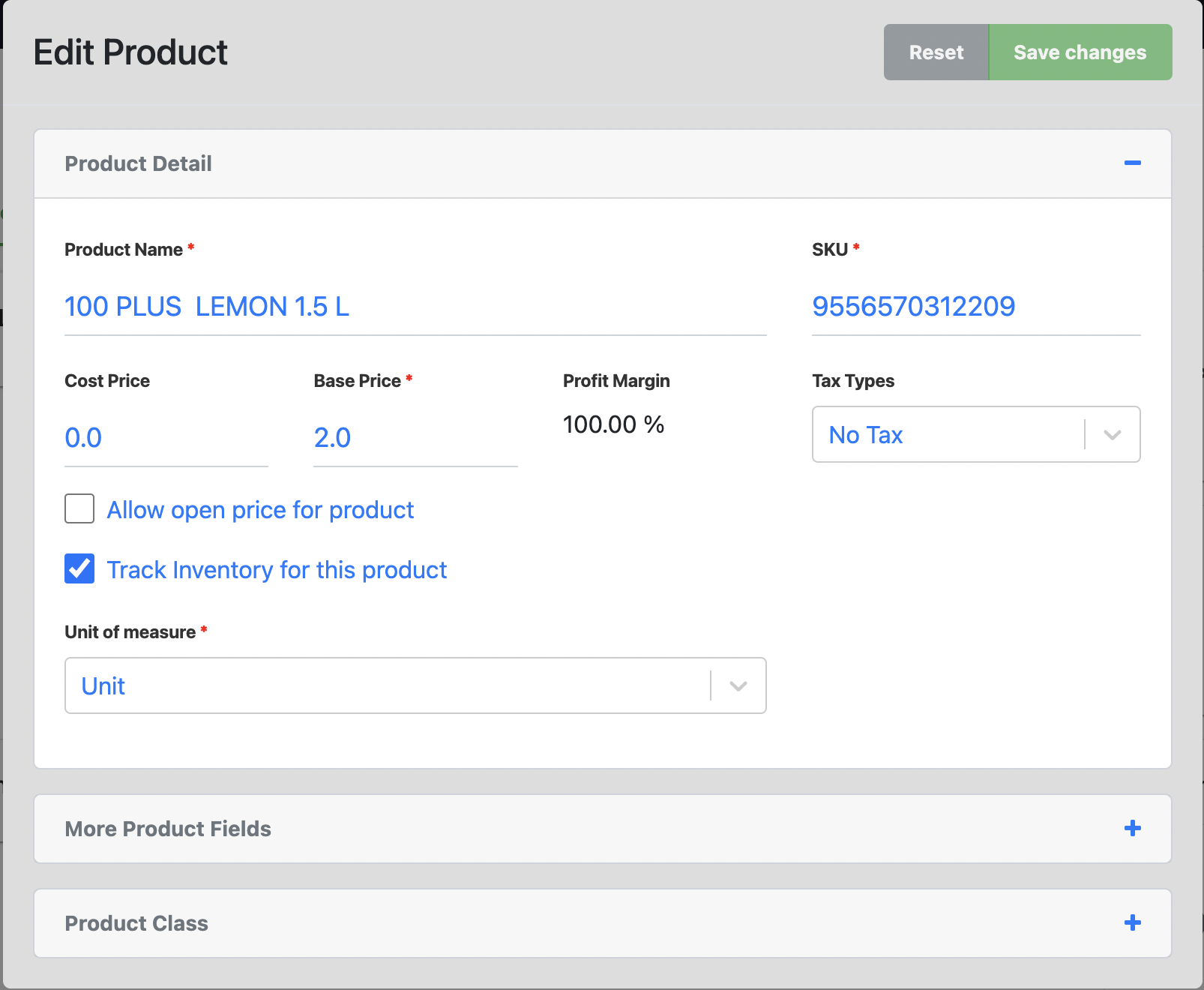 3. Click on Reset to restore previous product details.
4. Click on Save changes once finished editing the product details.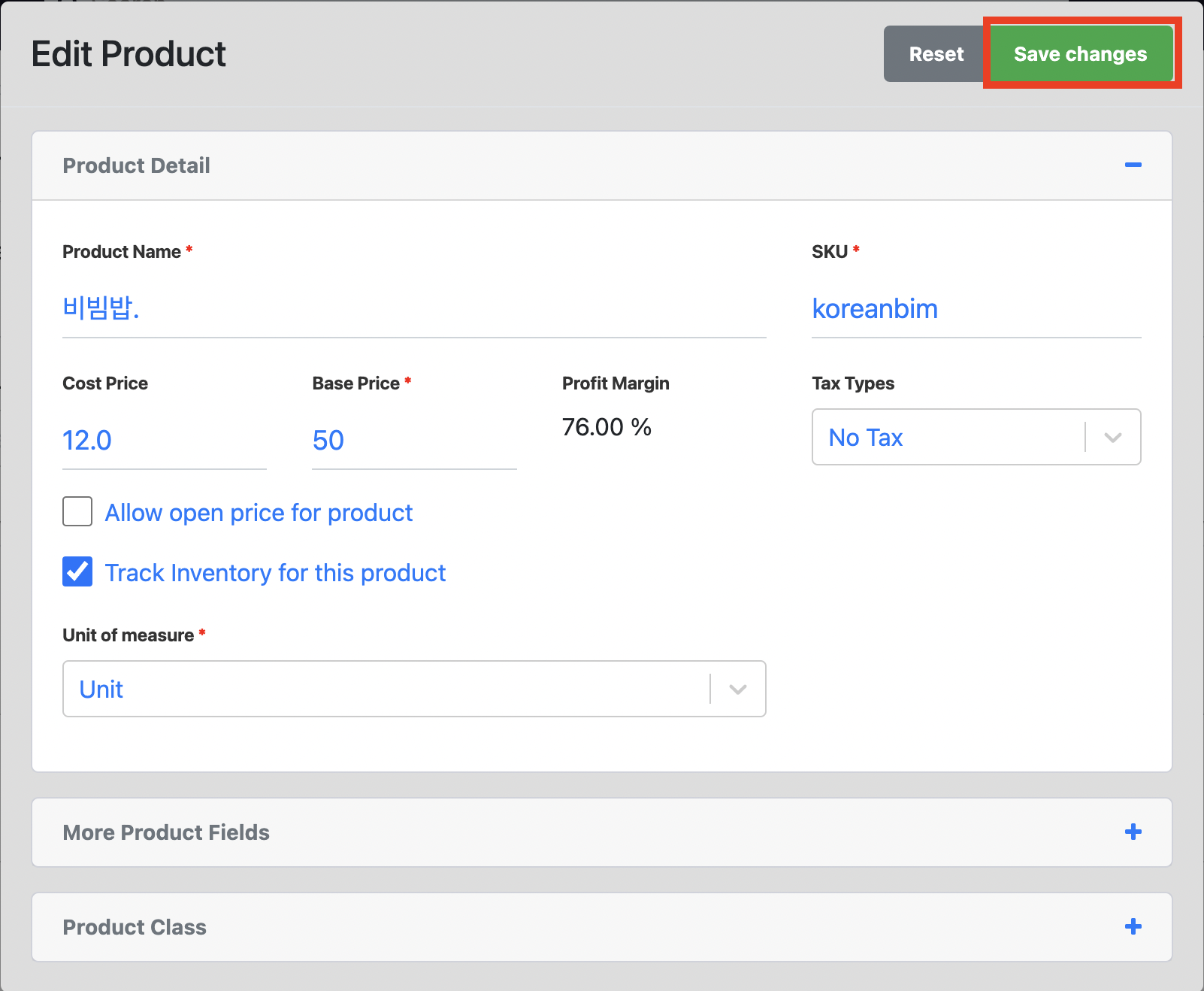 5. A pop-up message "Updated successfully" will be shown at the top right corner once done.