As a continuation, users will see members details in Membership Configurations under the Members tab.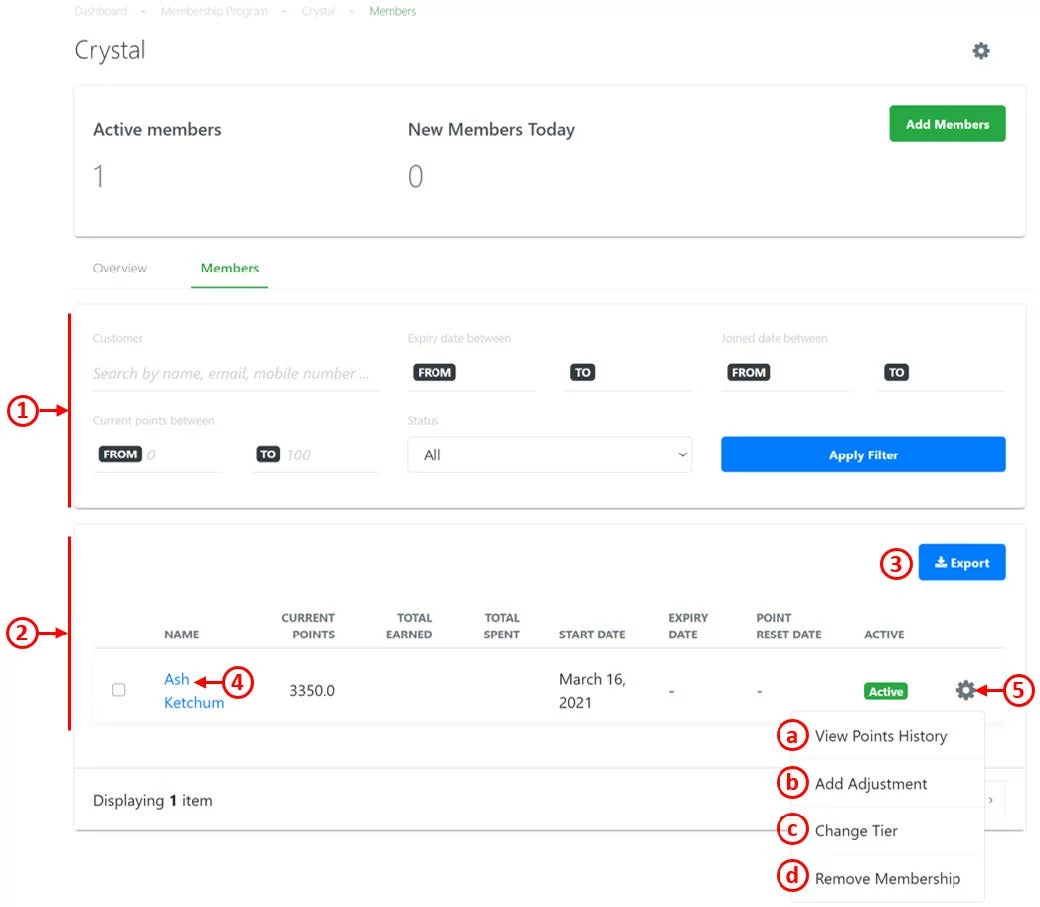 1. Filter and Search
Allows users to filter and search for customers in the membership.
2. Members List
Shows user the list of customers added to the membership tier and related details:
● Name of customer
● Current Points
● Total Points Earned
● Total Points Spent
● Start Date of membership
● Expiry Date of membership
● Point Reset Date
● Active Status
3. Export Members List
Download the list of selected members and relevant information in CSV format.
4. Customer Configuration
Directs users to the Customer Configuration page of a particular customer.
5. Quick Settings
a. View Points History: Directs user to Customer's Point History.
b. Add Adjustment: Displays Add Adjustment window, see Customer's Point History, No.3.
c. Change Tier: Allows users to change customer's membership tier. Select a new membership tier then Click on Change Tier once done.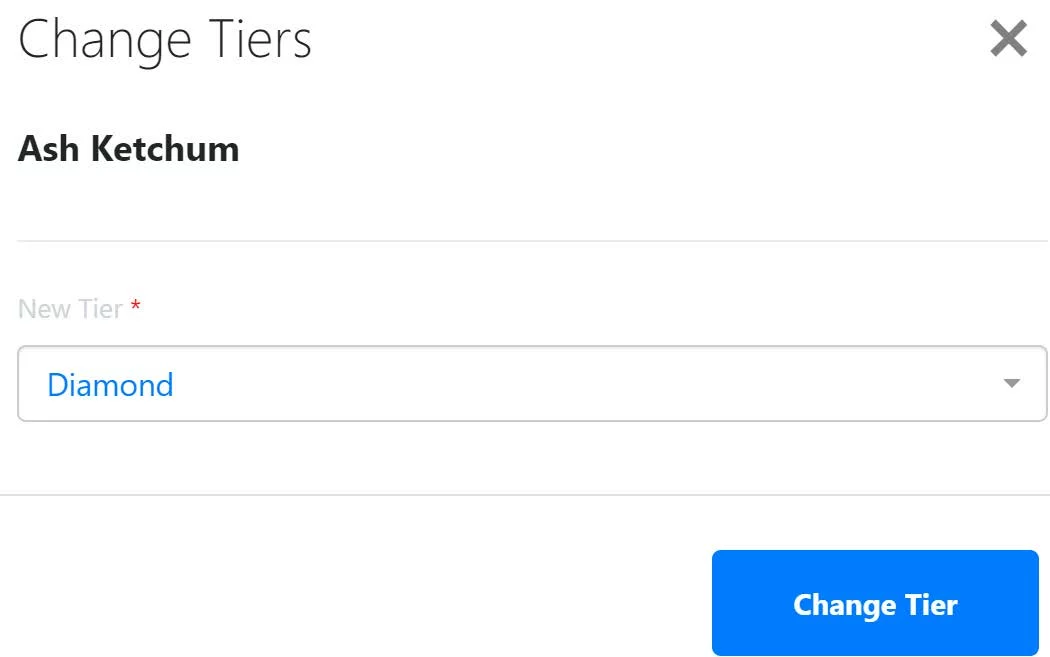 d. Remove Membership: Removes customer as a member.