Users can utilize this feature to configure membership points redemption and add/delete products which contribute to membership points. To access Membership Points Rebate Configurations, from Membership Main Page, click on Rebate Config.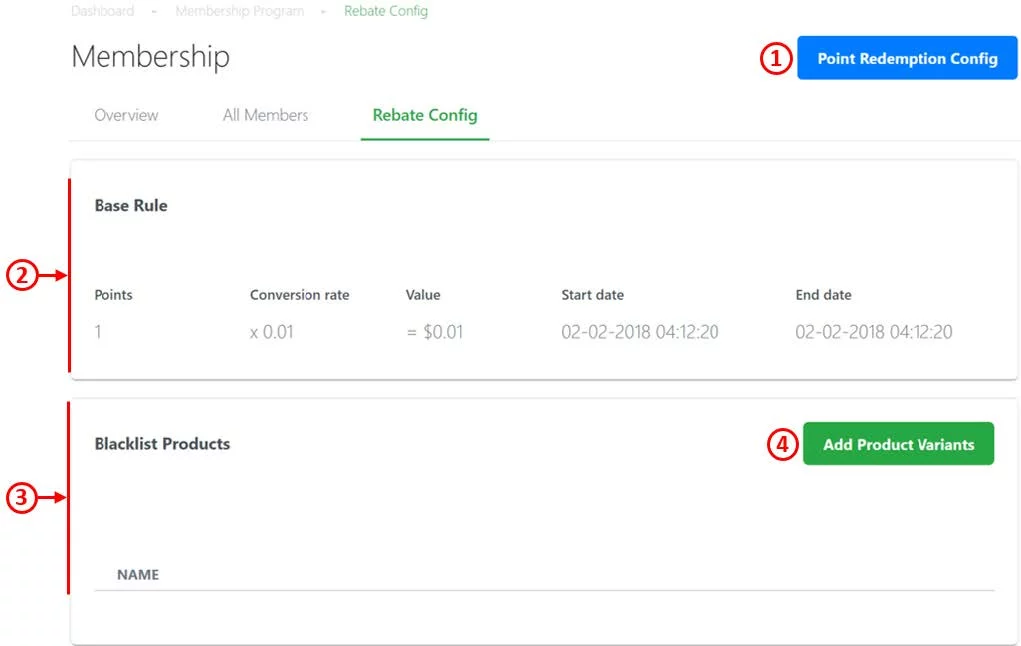 1. Point Redemption Config
Allows users to adjust the point redemption in terms of $/point for customers who wish to redeem membership points.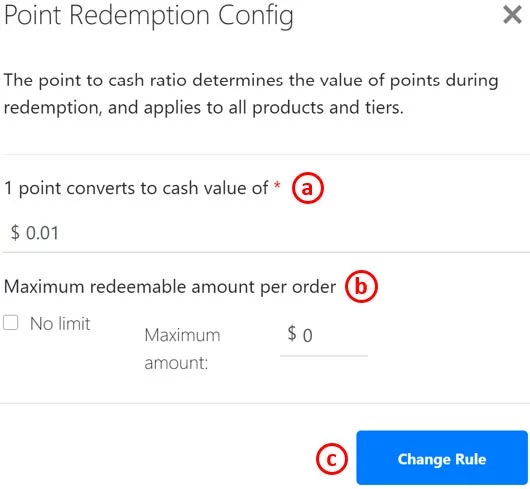 a. Enter points conversion rate
b. Enter maximum redemption limit. If no limit, ☑️ No Limit
c. Click on Change Rule once done.
2. Base Rule
Shows users the base earning rule and start & end date of the membership tier.
3. Blacklist Products
Shows users the list of products which do not contribute to customer's membership points.
4. Add Product Variants
Displays an Add Product Variant window for users to select variants.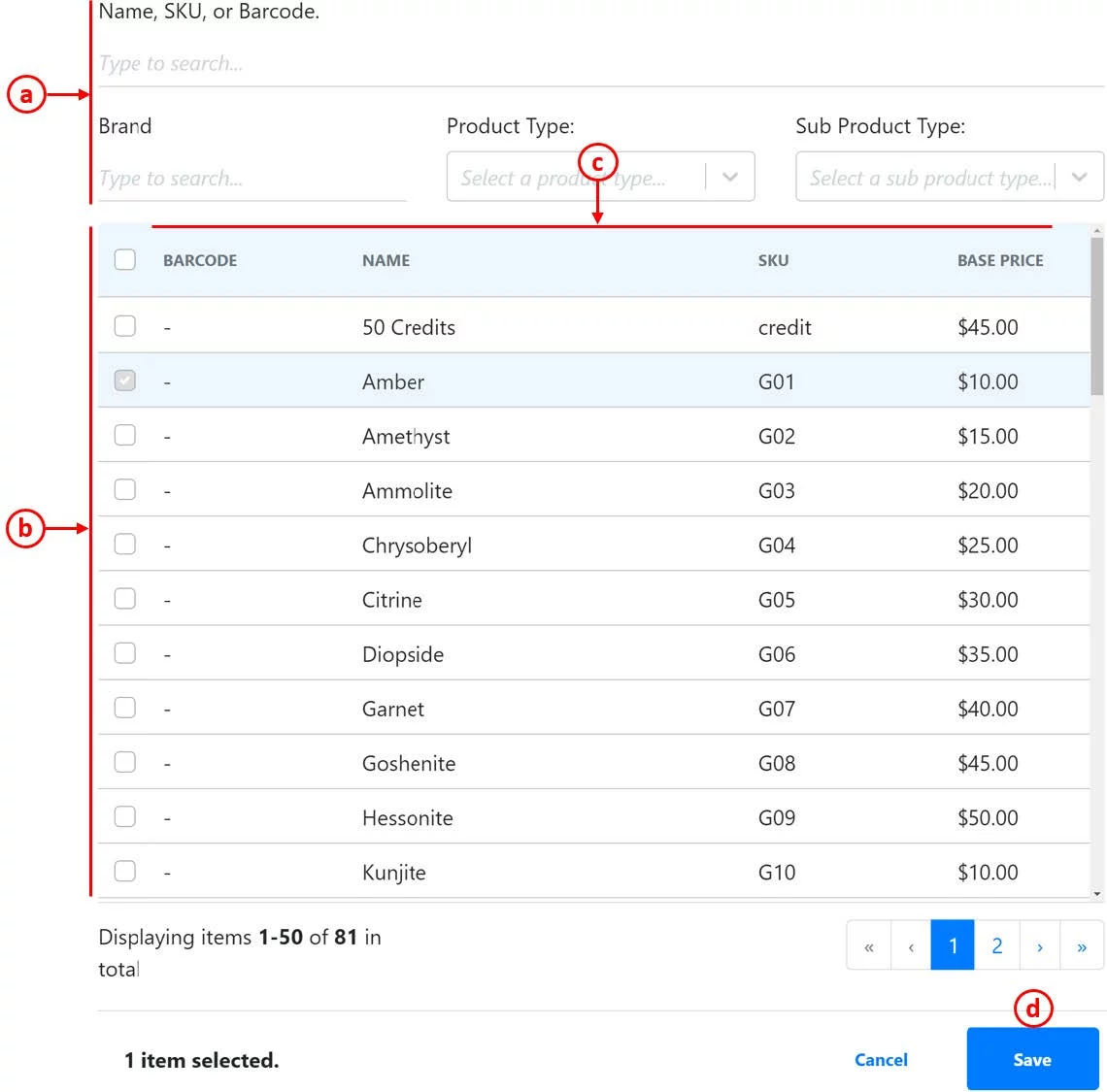 a. Search Panel: Search with name, SKU, brand, product categories.
b. Selection boxes: ☑️ the selection boxes for applicable products.
c. Product Information.
d. Click on Save once done.
Once blacklist products are added, membership points will not be credited to the customer's account when the products are purchased.