Under the Configuration tab, click on Payment Option. This will direct users to the Payment Options page to add and remove payment options.
💡 Users are required to create a payment option before adding the payment option to a particular outlet. To create a payment option, see Creating a Payment Method.

1. New Payment Option
Allow users to add a new payment option to the outlet.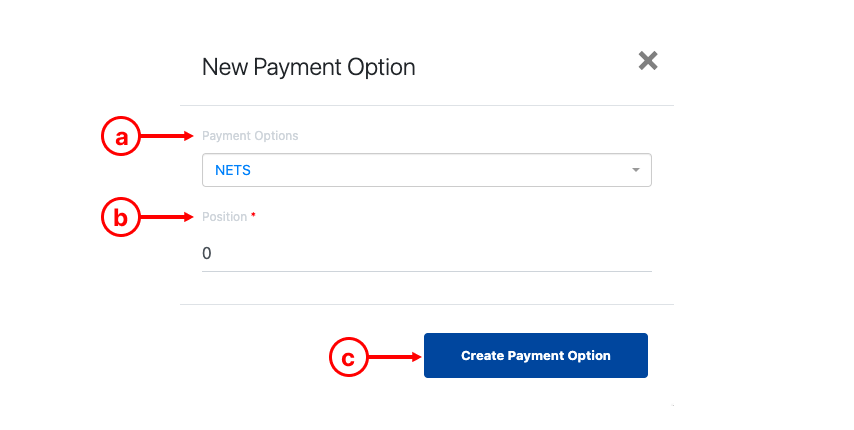 a. Select the payment options from the drop-down list
b. Assign the position number / sequence for the payment option
c. Click Create Payment Option once done.
💡 Payment Option must be created for it to be searchable in the drop down list.
2. List of Payment Option
Shows the Name of the Payment Option, Provider (Payment Strategy) and Sequence based on position numbers.
3. Quick Settings
● Edit Payment Option – Allow users to edit the position number
● Remove – Allow users to remove the payment option from the outlet