Product variants are used when there are products of the same type with different variations. Users can differentiate the products with different attributes. Add-on Products are more commonly used for this functionality.
This example shows APPLE WATCH which was created as the default product.

1. Edit Product Button
The Edit Product window will be shown. (similar to Edit Product)
2. Add another product variant
Displays New Product Variant window.
To create a new variant for APPLE WATCH
1. Click on Create Product Attribute, enter Attribute and Default Value accordingly.
2. Click on Add another product variant to create a similar product with different attribute values. Enter each field accordingly.
3. Once a new variant is added, both products will be shown.
Click on the gear button to access the product variant settings.
A) Set as Default
Sets the selected product variant as default.
B) Edit Variant
Displays the Edit variant window.
C) Manage Barcode(s)
Allows user to add/edit barcodes for the selected product variant. For more information, refer to Manage Barcode.
3. Add Product Attribute
Displays New Product Attribute window.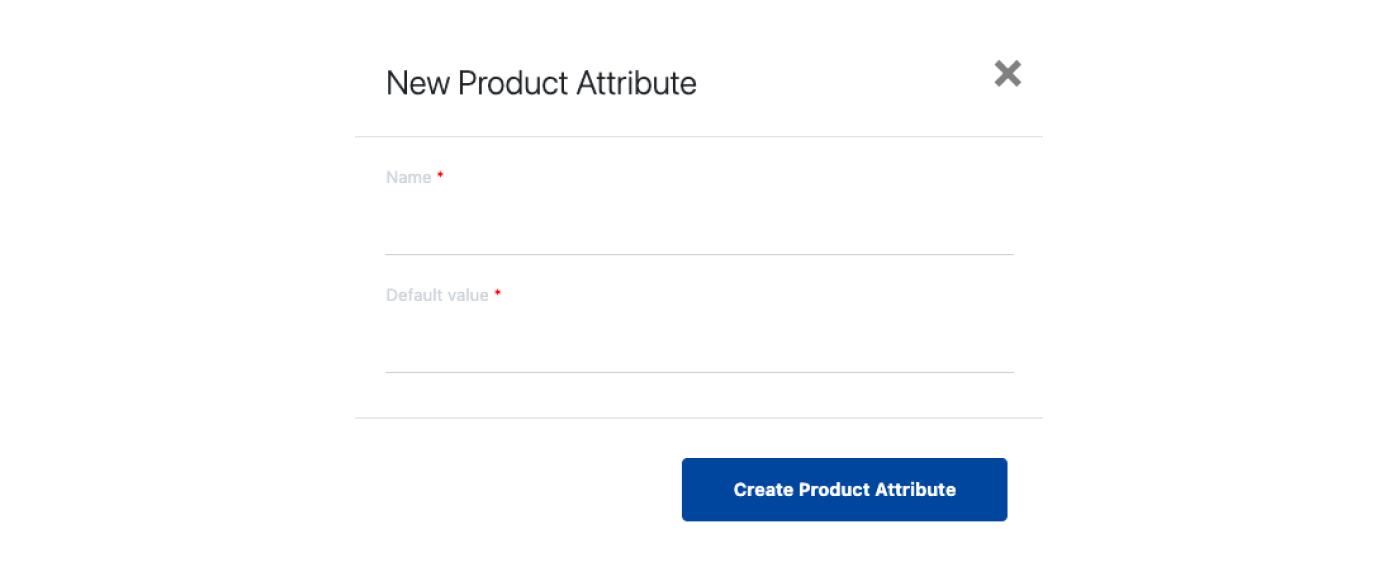 a. Enter Attribute Name, e.g. Color.
b. Enter default value for assigned attribute.
c. Click on Create Product Attribute once done.
4. Users can also see the number of variants registered for "APPLE WATCH" in the product main page.