A quotation's information can be copied to a new invoice in the ERP module. For more information about invoices, see Invoices.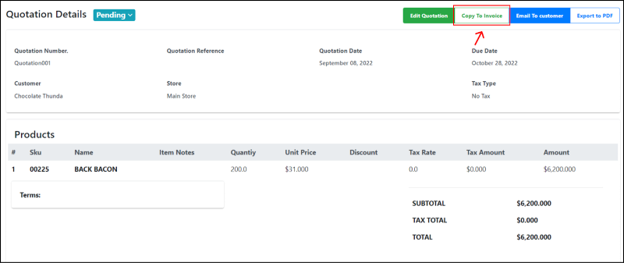 Step

Description

1

Select the quotation from the quotations list in the main Quotations page.

2

Click on the Copy To Invoice button on the top right of the page.

3

Users can edit quotation details in the new editable Invoice details page displayed.

💡For more information, see Creating an invoice.