When a pending invoice is created and the corresponding sales order has also been generated: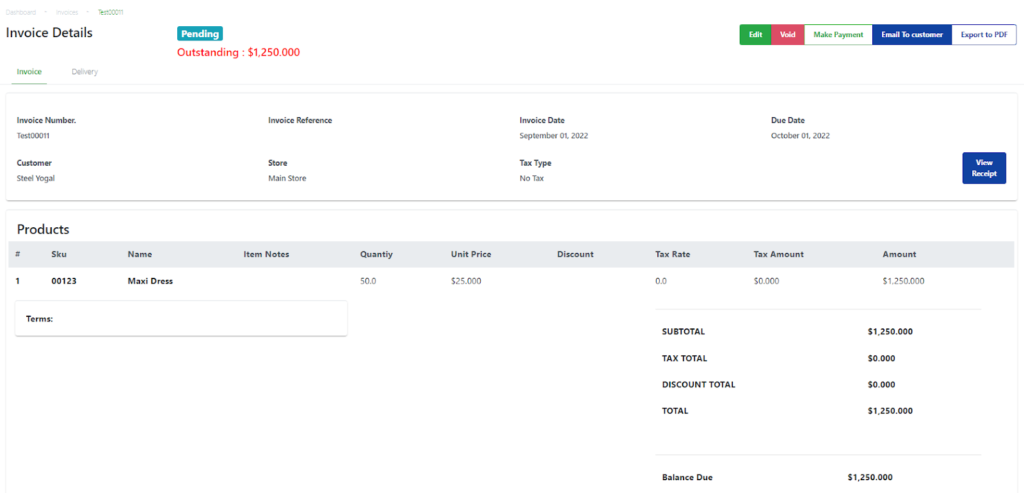 Step

Description

1

Select the Customers tab in the backend portal and search for the customer tagged to the invoice.

2

Select the Account History tab.

Users will be able to see that the customer's account history will reflect the invoice amount under the Invoice/Order tab.