Common usage of customer reports is to enhance users' customer management. Typically, the customer report can be used to:
● Identity the top spending customer
● Identify recurring customers and average spending per visit
● Analyse customer spending behaviour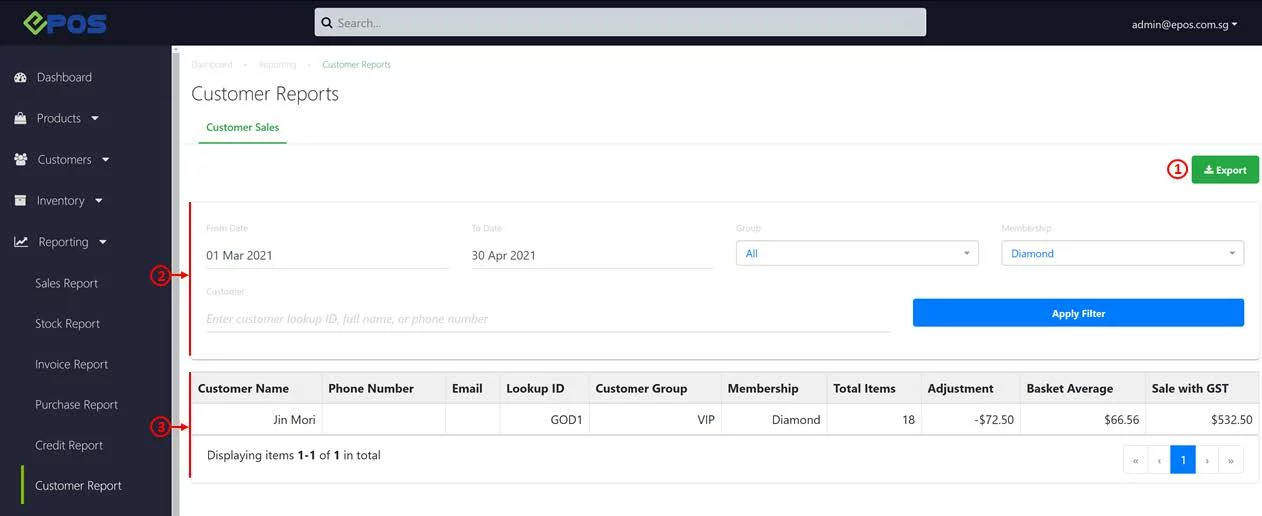 1. Export
Allow users to export the Customer Report based on the filtered criteria.
💡 Users are advised to export the report for any further analysis of data generated.
2. Search and Filter
Allow users to generate a Customer Report based on a specific date range, customer group, memberships and customer lookup ID/ name/ phone number. Click on Apply Filter to generate a report.
3. Customer Report
Report generated will be based on the filtered criteria made in No.2.