Users can fully edit an invoice with draft status or partially edit an invoice with pending/partial status.
Paid and voided invoices cannot be edited.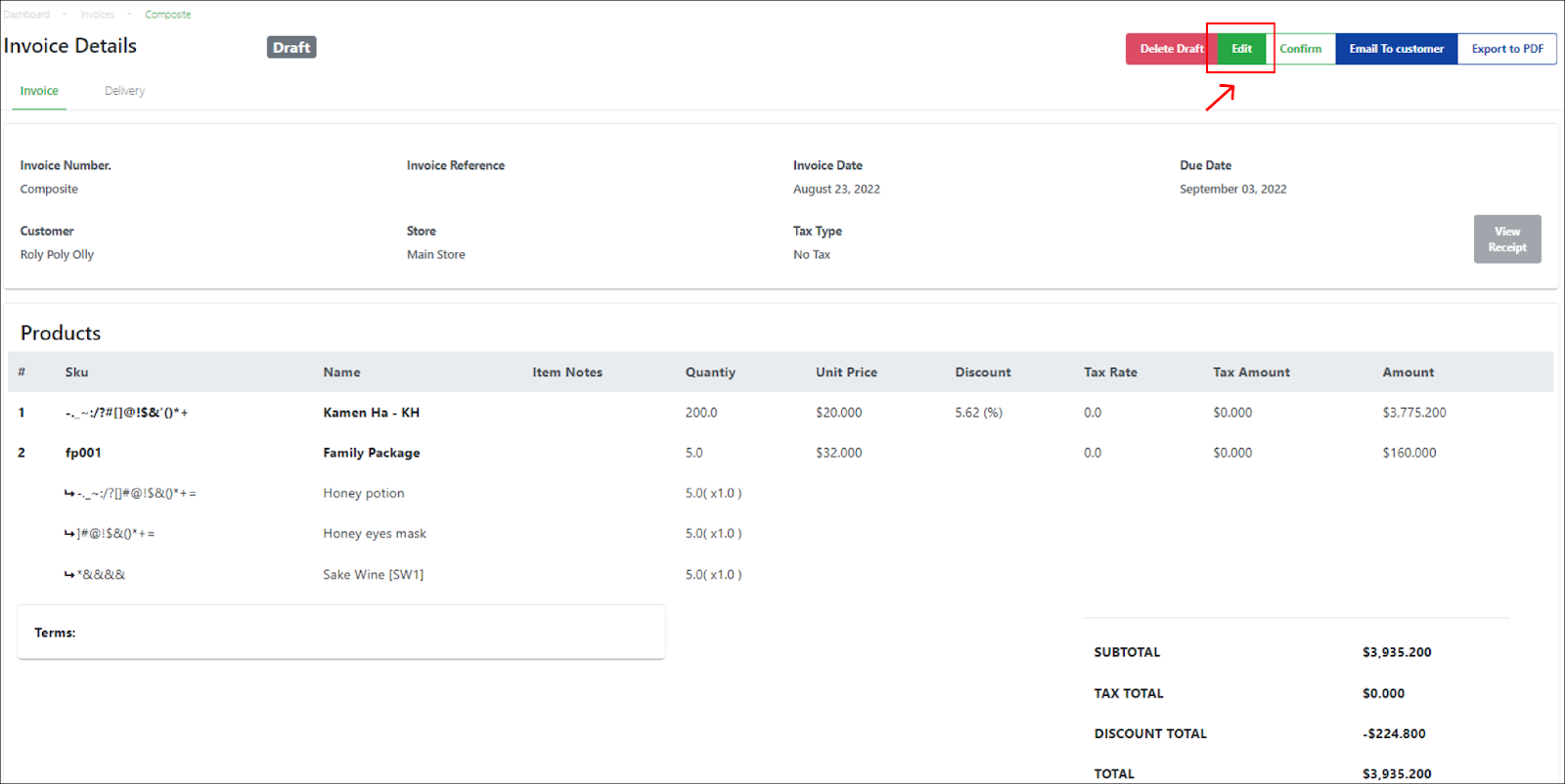 Step

Description

1

Select the invoice from the invoices list in the main Invoices page.

2

Click on the Edit button on the top right of the page.

3

Users can edit invoice details in the editable Invoice page displayed.

💡All quotation fields are editable for draft invoices.

💡Only the Due Date field is editable for pending/partial invoices.