Video Tutorial :
Step by step instructions on how to add quickpick group(s)
💡All changes made for adding product groups to Quickpicks will be auto-saved.
1. At the Quickpick Settings page, click on Add Group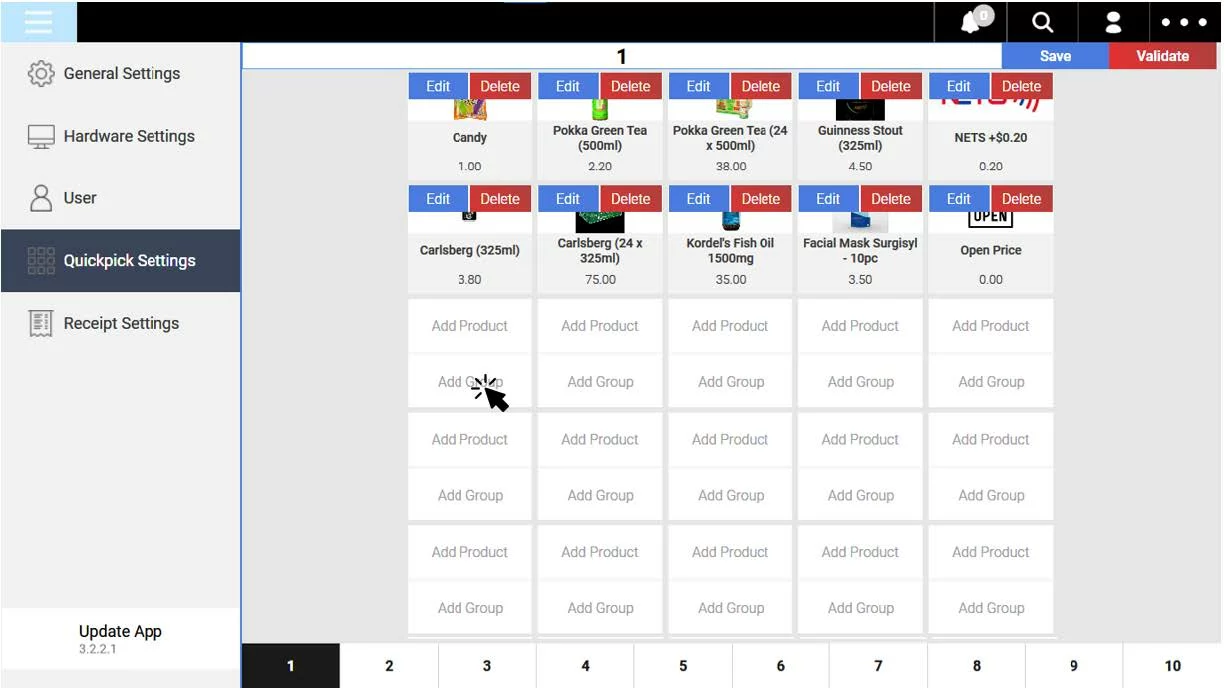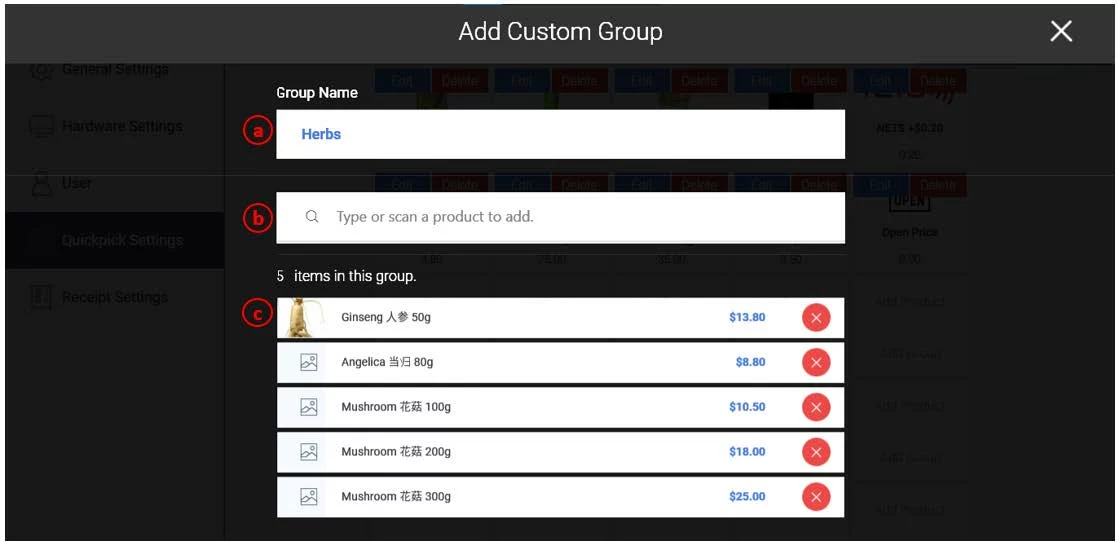 (a) Insert Group Name
(b) Insert the product's name / SKU to search for the product and select the product.
(c) Selected products will be shown in the list. To remove the product from the group, click on ⛒
(d) Close the window once done.
2. The newly added group will be shown on the grid. Users can repeat the steps above to add other groups as needed.