Follow the steps below on how to process an on account payment.
On-Account payment is used for users with business operations that allow customers to owe payment for the purchase of products or services. It is required to be set up at BACKEND PORTAL. 
💡Do note that orders processed with On-Account payments are not voidable once any on-account is being paid off.
1. Users should ensure a customer is tagged to the order
2. At the payment page, the entire amount of the sales order or partial amount of the sales order can be processed as On-account.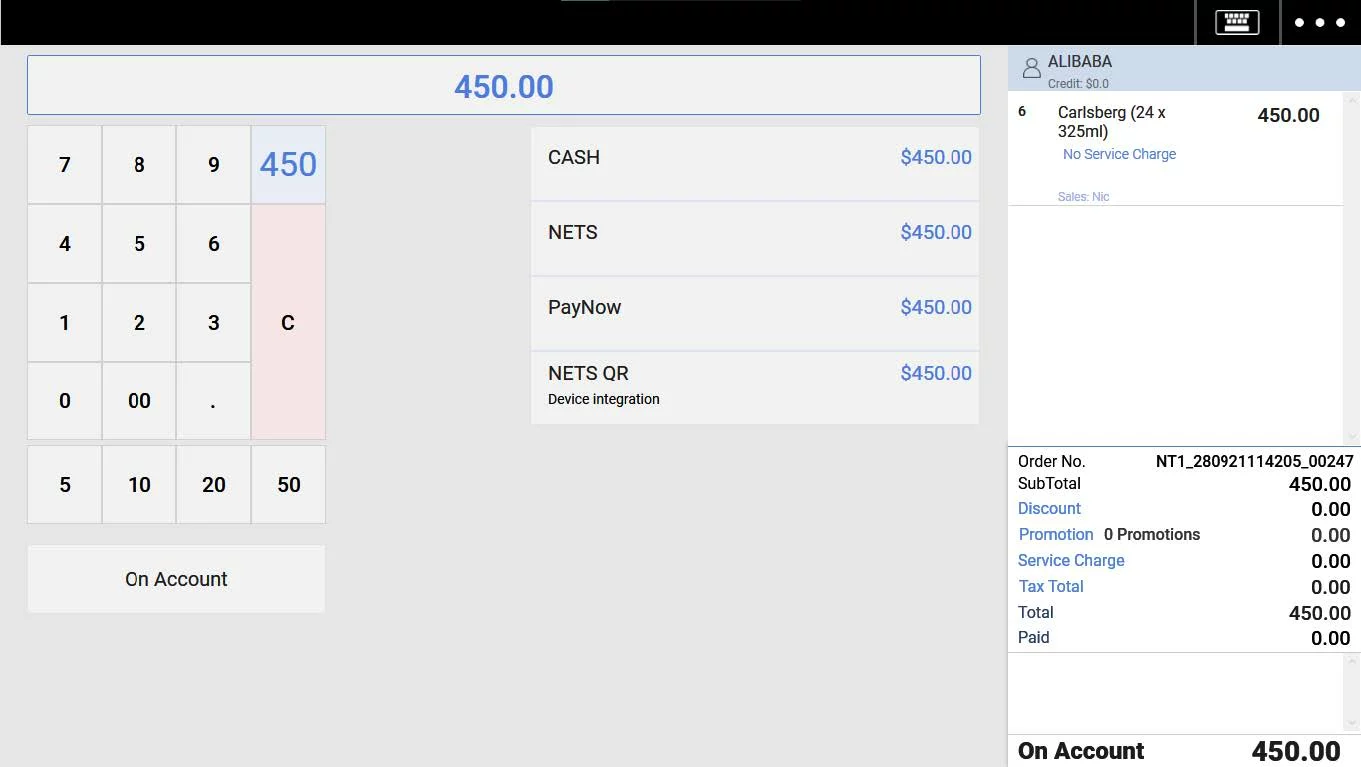 💡This payment method will be greyed out if there is no customer tagged to the order.
3. On-account can also be used in a split payment
💡Take note that during a split payment, On-Account must always be the last payment method (the remaining balance).
4. To pay off the On-account sales order, users should access History, under Sales Receipt, look for the "On-Account" Receipt tagged with the customer. Click on the particular order.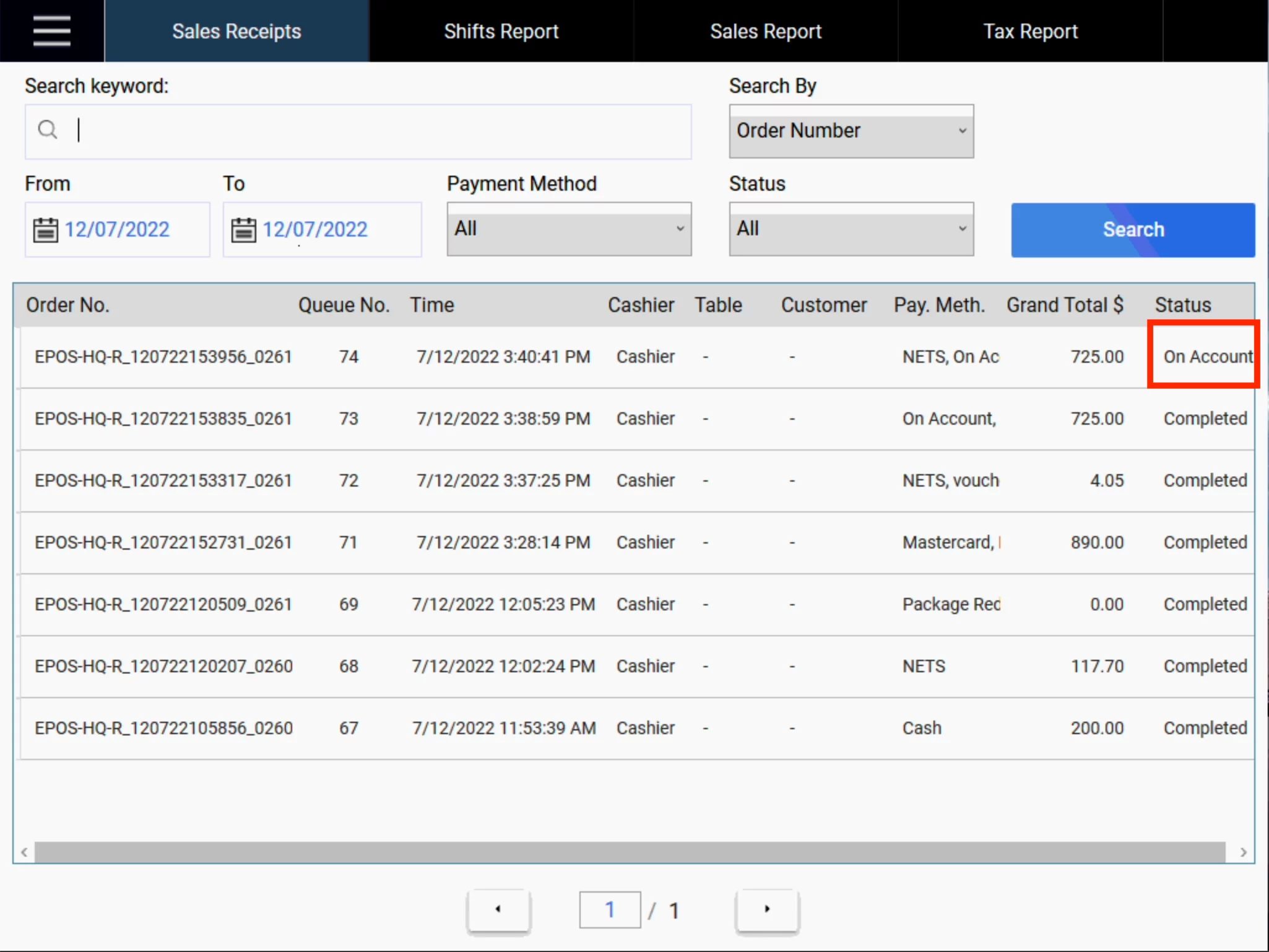 5. Users will be directed to the payment page, and be able to settle the outstanding On-Account payment with applicable payment methods. E.g. Cash payment etc.
Below example: order is cleared off with one single payment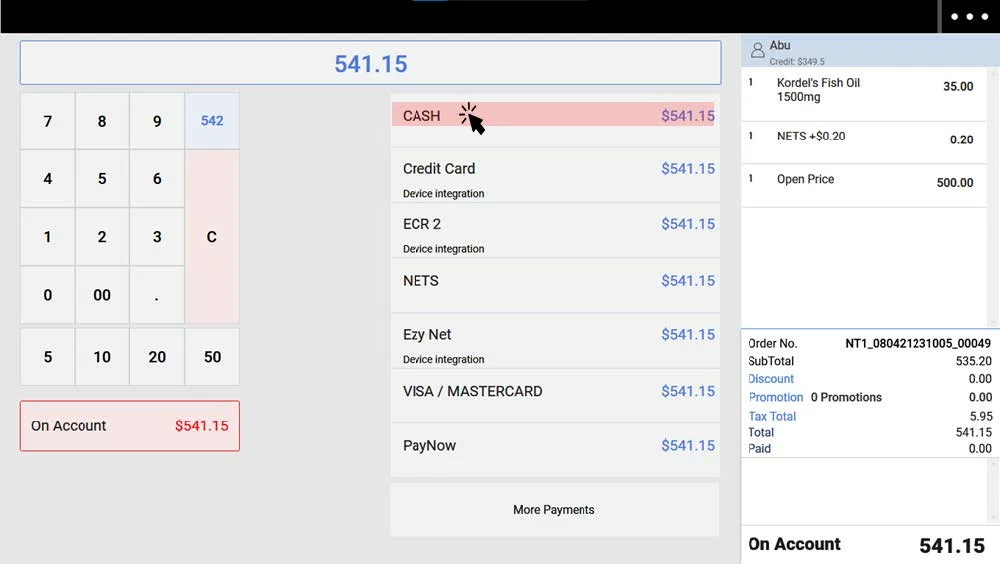 💡To return to Sales Screen without settling the outstanding payment, click on On Account
6. Users can also split a few payments to clear the on-account order.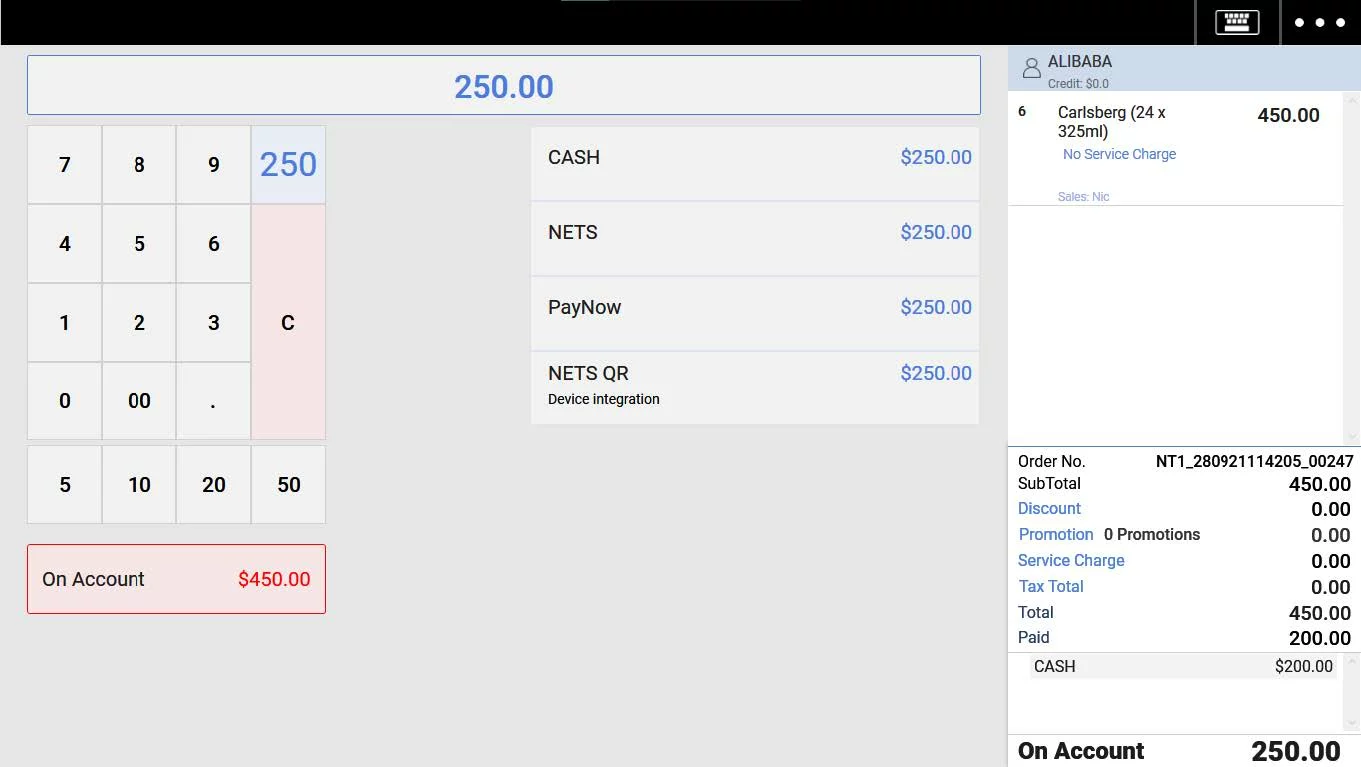 7. The sales receipt will be updated with "Completed" status when there is no remaining balance On Account in this receipt.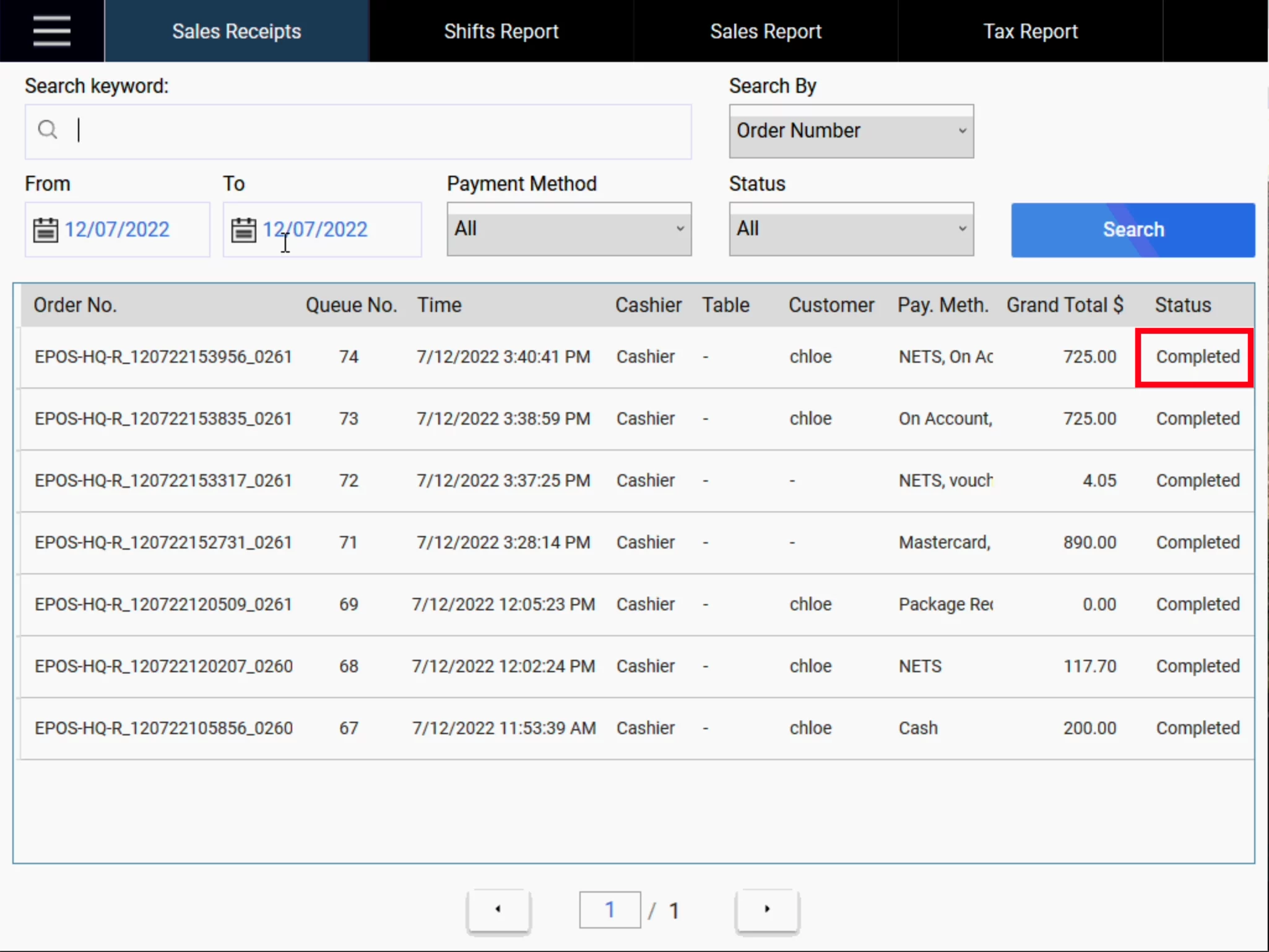 8. When users revisit the order, payment methods used to clear off the order will be displayed.