Follow the steps below on how to print kitchen receipt(s)
1. As a good practice, F&B users should always tag a table to an order. For more information, refer to How to tag a table to an order.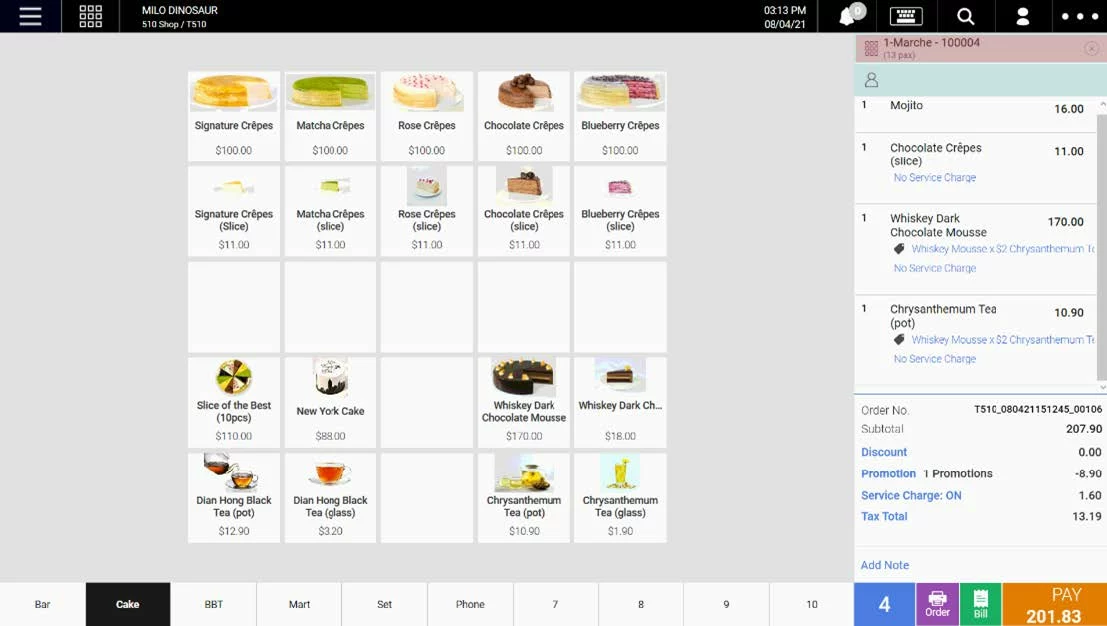 2. Depending on business operations, by default, when payment is collected from customers, the system auto-sends all kitchen printing items to the dedicated kitchen printers
3. For users who practise "eat-first-pay-later", users may click on the "Order" button to manually send items to the kitchen printers before payment
4. Items sent and printed will be shaded in grey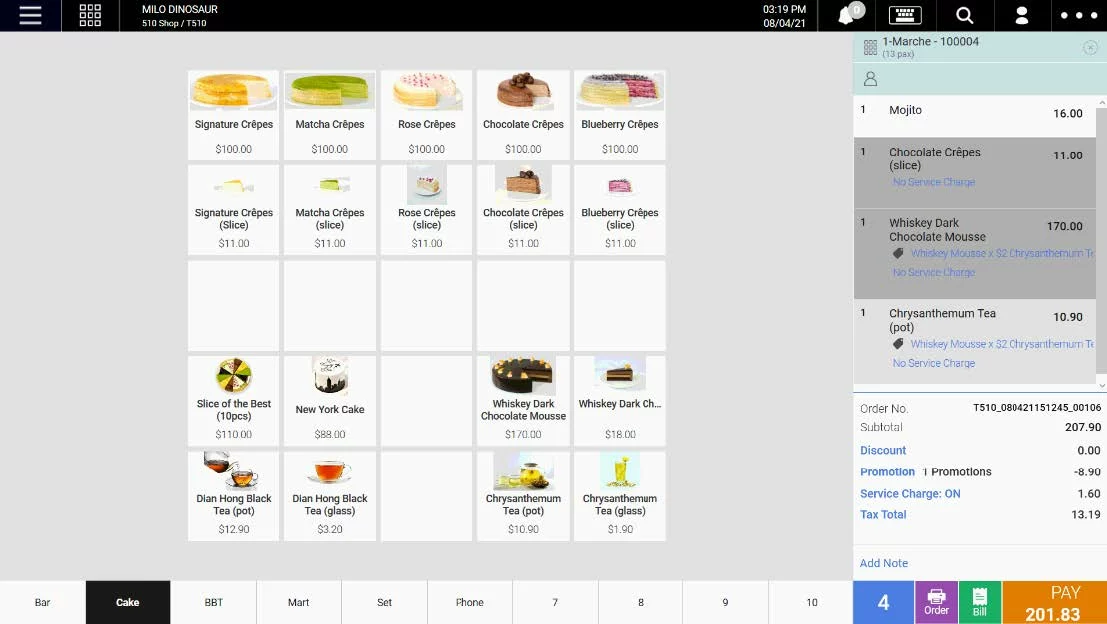 💡Depending on user permission, items sent to kitchen can be prohibited from deletion to avoid cashier making false transactions.
5. Users may park this order aside using hold sale or clicking on the Table Management button to continue with another order.