Video Tutorial :
Follow the steps below on how to void a order
1. At the Sales Screen, click on POS Menu and select History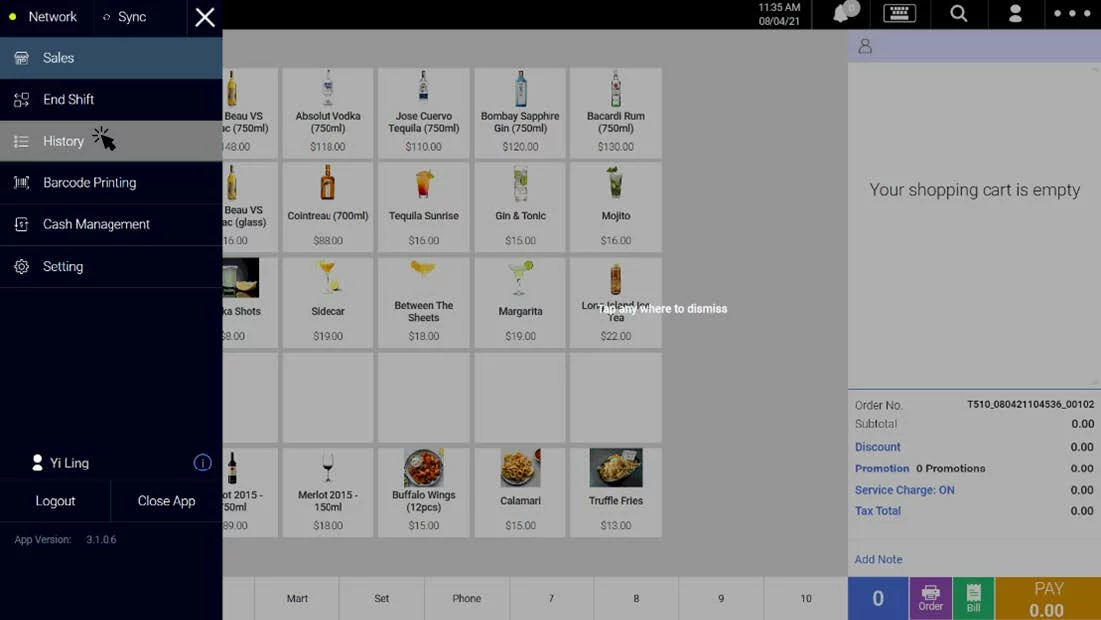 2. Under the Sales Receipts Tab, users can search for a particular receipt based on order number, queue number, and customer name
3. Upon selecting the particular sales receipt, users will be directed to the page as shown below. Click on Order Menu and select Void Payment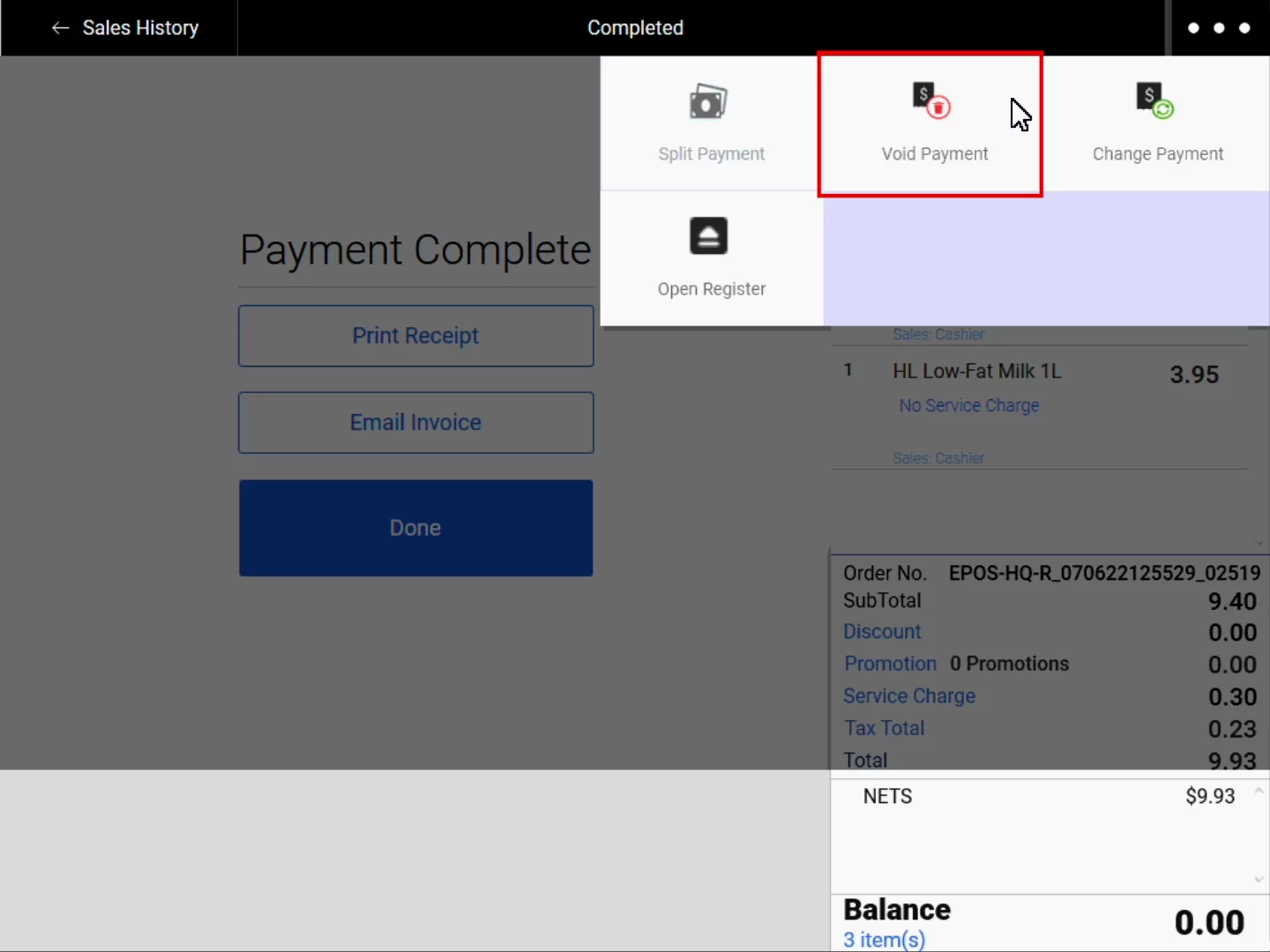 4. A confirmation window will be shown, click on Yes to proceed, No to cancel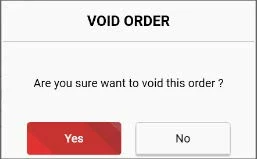 5. Users should proceed to select the refund method. Typically, users are encouraged to select Original Payments. Next, click on Confirm Refund

6. The voiding action is now completed, users may proceed to click the Done button to return to Sales Screen.