A draft invoice is created when the user fills in the required fields in a new invoice page and selects the Save as draft button.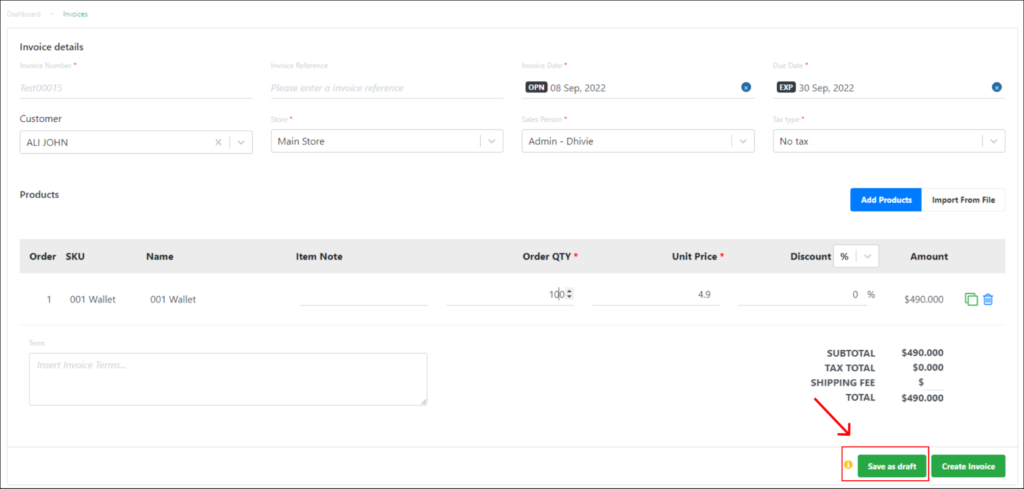 This subsection elaborates the features and actions of an invoice in Draft status.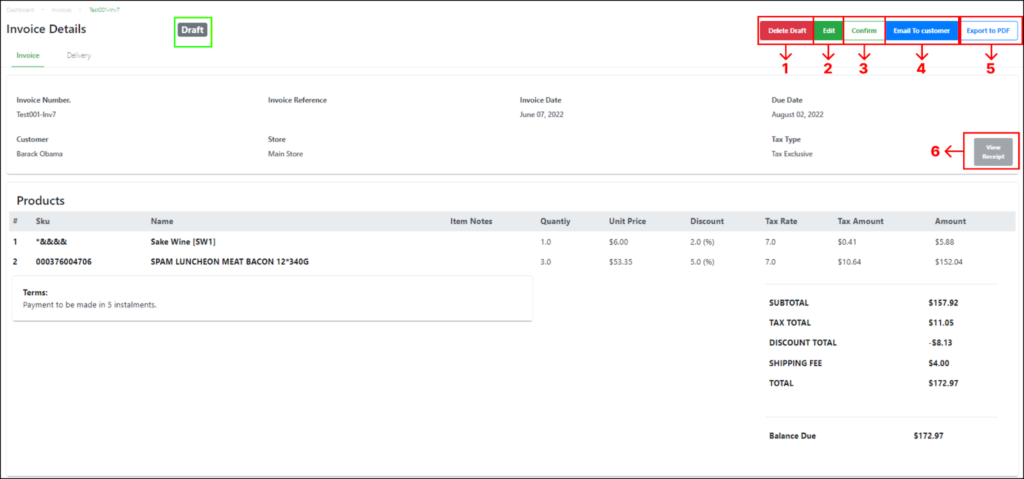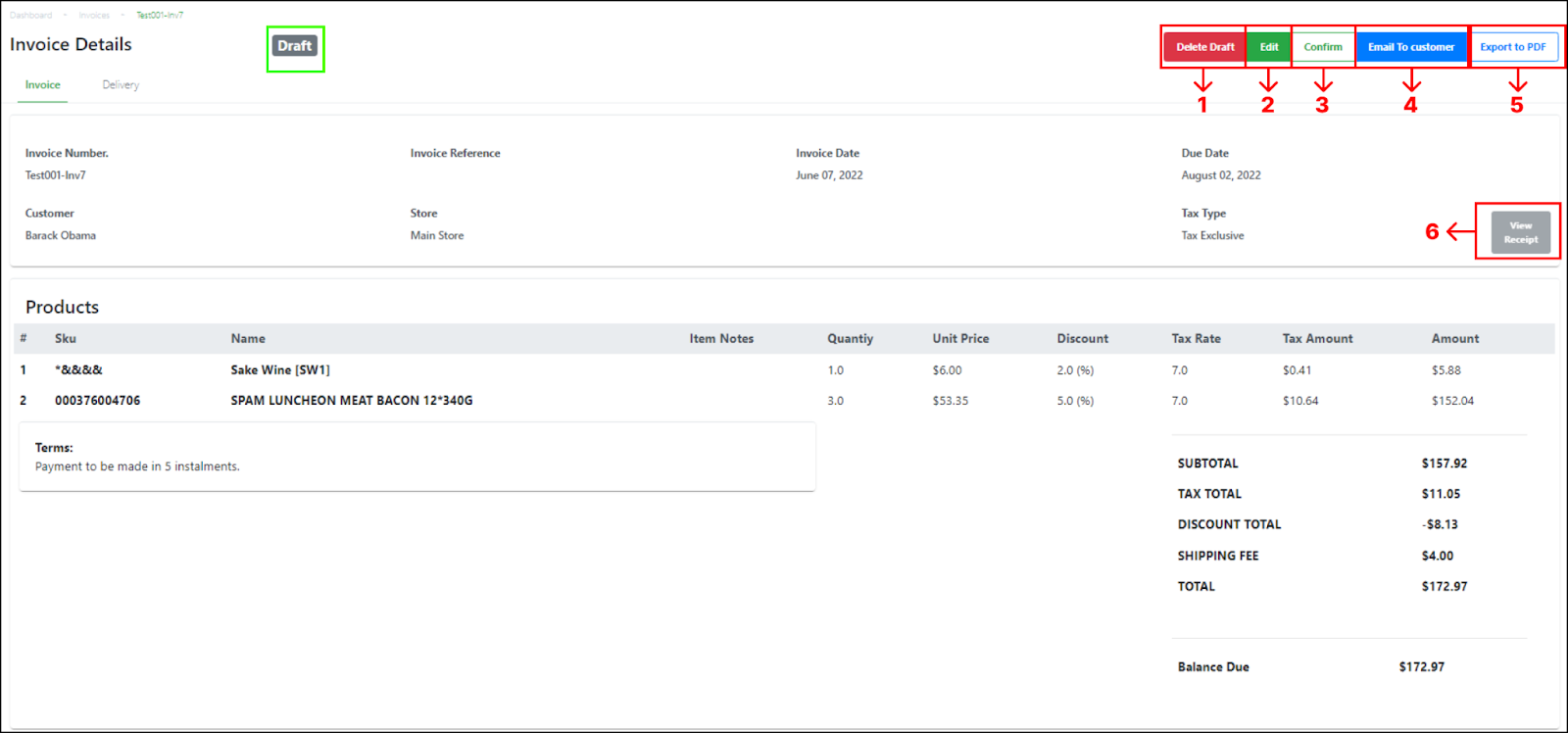 No

Functions/Actions

Description

1

Delete Draft

Enable users to delete the draft invoice.

A dialog box will pop up asking the users to confirm the deletion:

Select OK to proceed with deleting the draft invoice or select Cancel or X to exit the deletion and go back to the draft invoice.

2

Edit

Enable users to edit all fields of the draft invoice.

3

Confirm

Changes the invoice's status from Draft to Pending.

4

Email To customer

Enable users to send a PDF version of the draft invoice to the customer.

5

Export to PDF

A PDF version of the draft invoice will automatically be downloaded.

6

View Receipt

Enable users to view the Sales order related to the draft invoice.

💡The View Receipt button is grayed out for all draft invoices as the EPOS V5 portal does not generate sales orders for draft invoices. For more information, see Invoices' Impact on Sales receipts, Transaction timelines and Inventory.