An invoice has the Paid status when one or more payments have been made towards the invoice, resulting in the full payment towards the invoice amount.
This subsection elaborates the features and actions of an invoice in Paid status.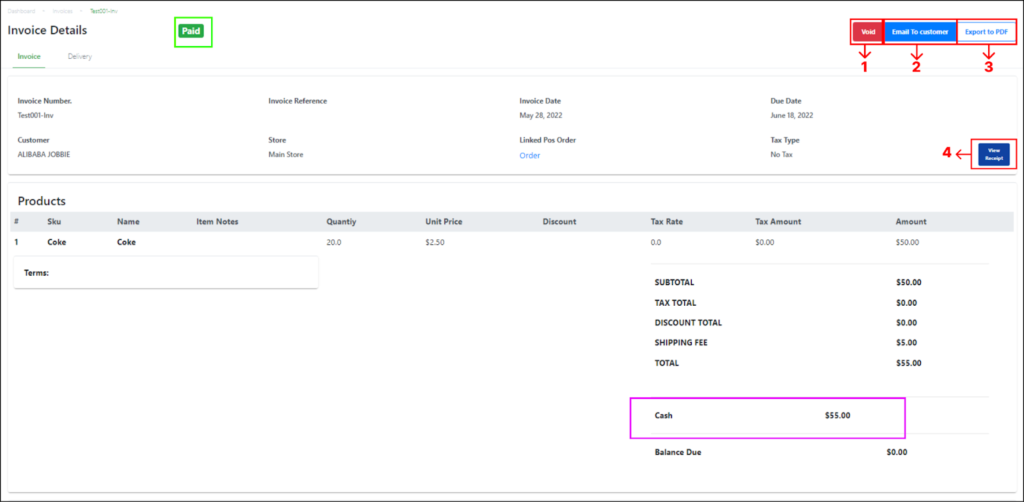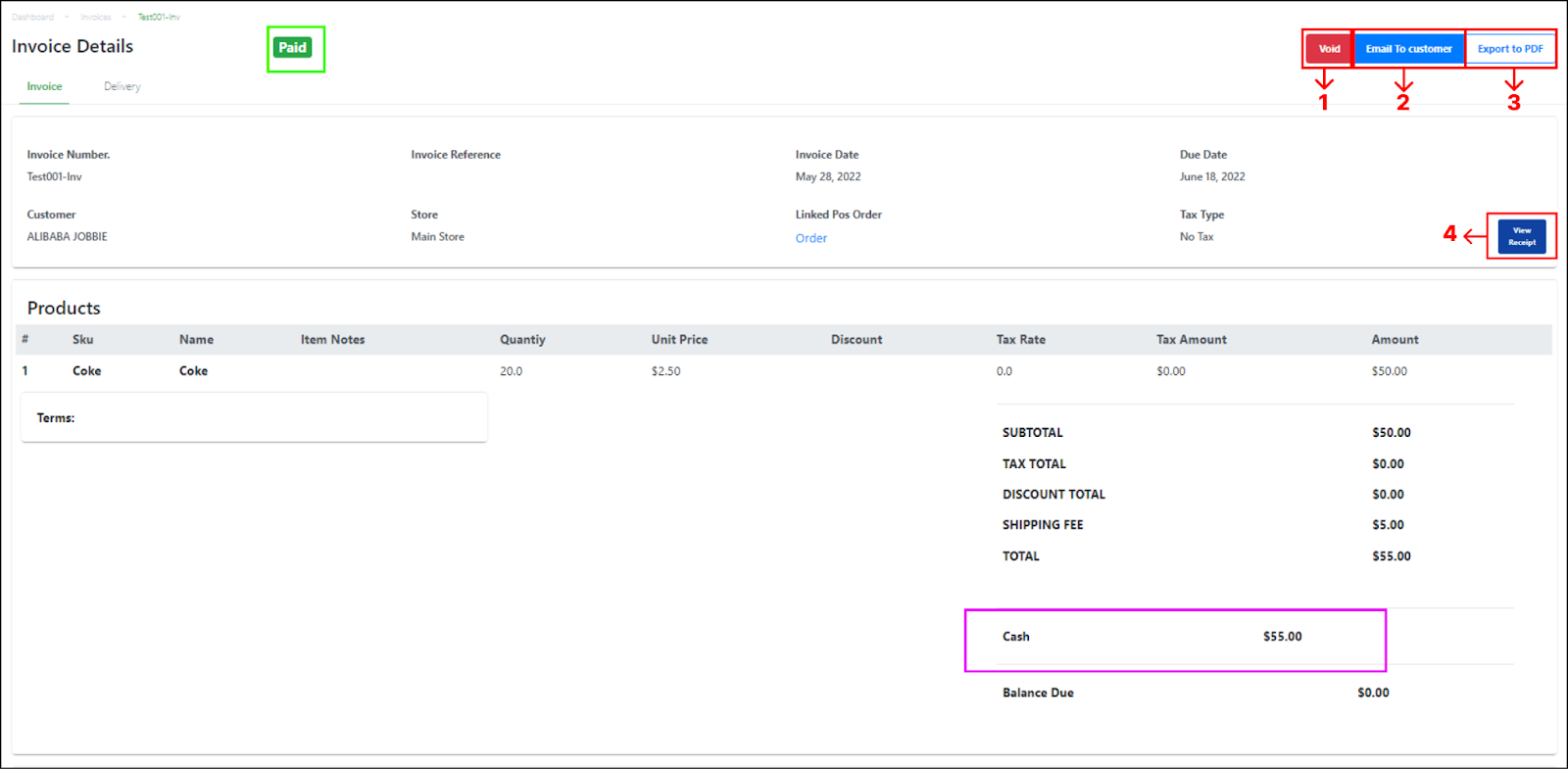 No

Functions/Actions

Description

1

Void

Enable users to void the paid invoice.

A dialog box will pop up asking the users to confirm the voiding:

Select OK to proceed with voiding the paid invoice or select Cancel or X to exit the voiding and go back to the paid invoice.

💡This action will void the corresponding Sales order. For more information, see Invoices' Impact on Sales receipts, Transaction timelines and Inventory.

2

Email To customer

Enable users to send a PDF version of the paid invoice to the customer.

3

Export to PDF

A PDF version of the paid invoice will automatically be downloaded into the user's computer.

4

View Receipt

Enable users to view the Sales order related to the paid invoice.