Once the start-up is completed, users will be shown a login window.
💡Every login and logout will be recorded in EPOS BACKEND PORTAL as part of session report. To find session report, see BACKEND MANUAL, subsection 4.9 <insert link>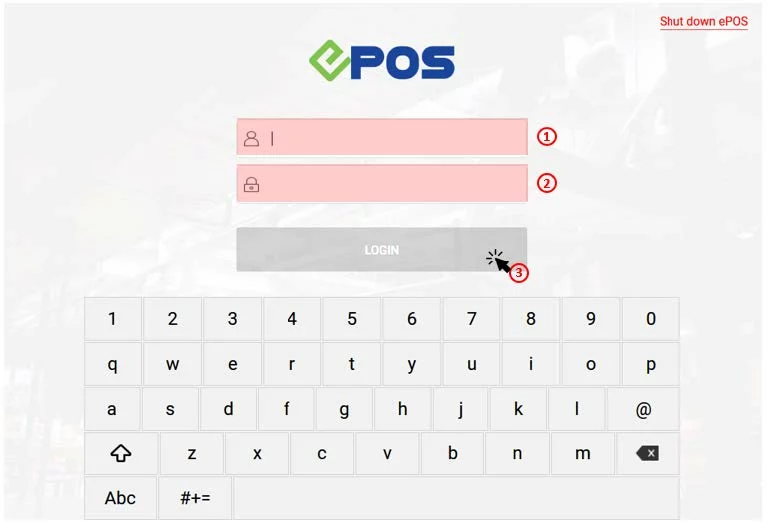 1.Insert username

💡Usually with no CAPS
2. Insert pin code
💡Usually 4 digits
3. Click on LOGIN to confirm
💡 Login credentials to EPOS FRONTEND POS should be created from the BACKEND PORTAL. Refer to BACKEND MANUAL, section 7.5.1. <insert link>
4. Once login is successful, users will typically need to start a shift (see Shift Management), otherwise will be directly shown the Sales Screen (see Sales Management). <insert links>
5 (a) To logout from the current session, click on the POS Menu located at the top left corner of the screen. At the bottom, click on Logout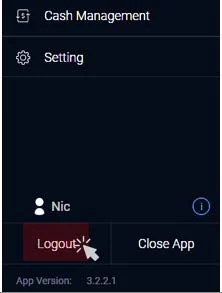 5 (b) Users will be directed to this screen again, which means logout is successful.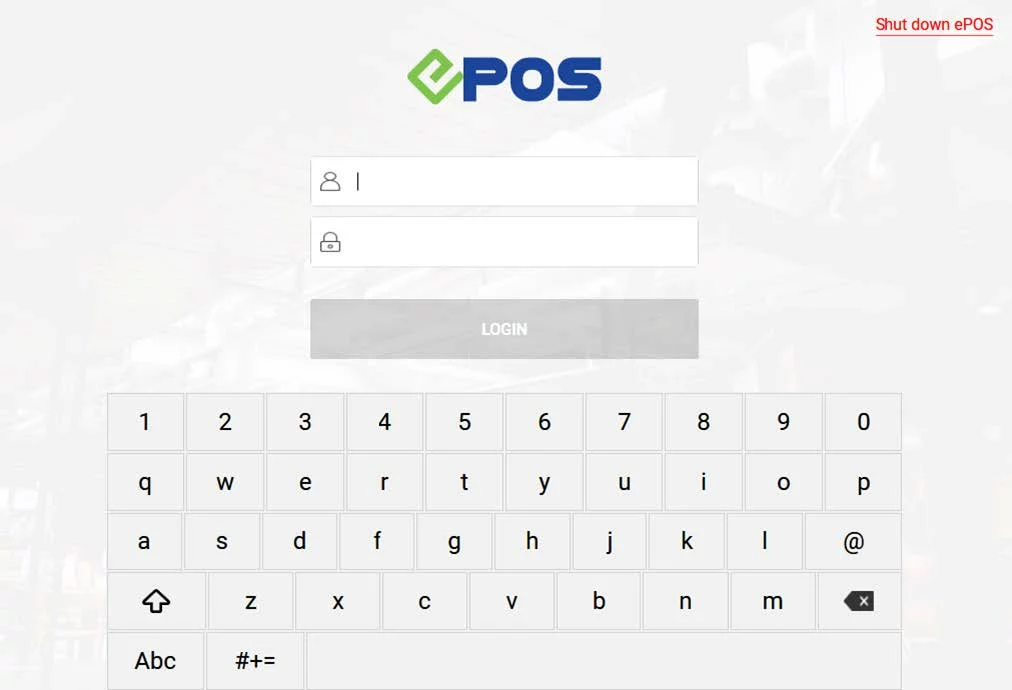 6. Alternatively, users can click on Close App. Users will be directly logged out before EPOS FRONTEND POS is closed.