Follow the steps below on how to process payment using integrated NETS
1. Ensure that all hardware settings have been configured, NETS device is connected to POS Terminal and payment method is created from BACKEND PORTAL.
2. At the payment page, click on the particular NETS payment.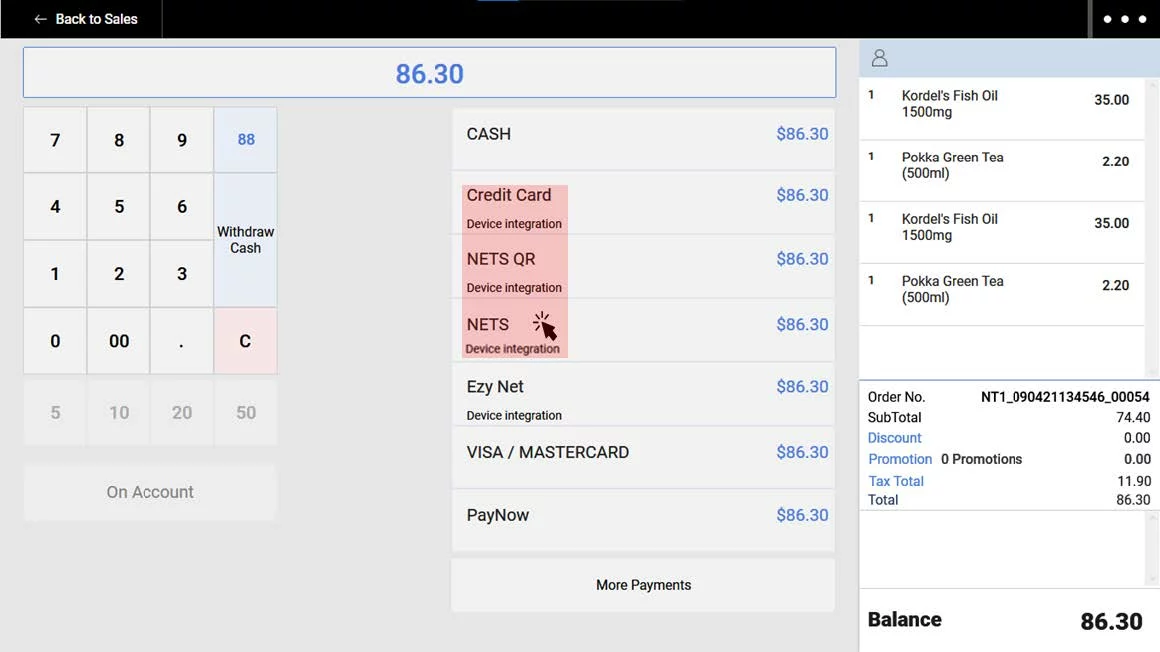 💡Payment methods with Device Integration indicate that NETS device is required for this payment method.
3. The NETS Transaction page will be shown, users should process the payment on the NETS device.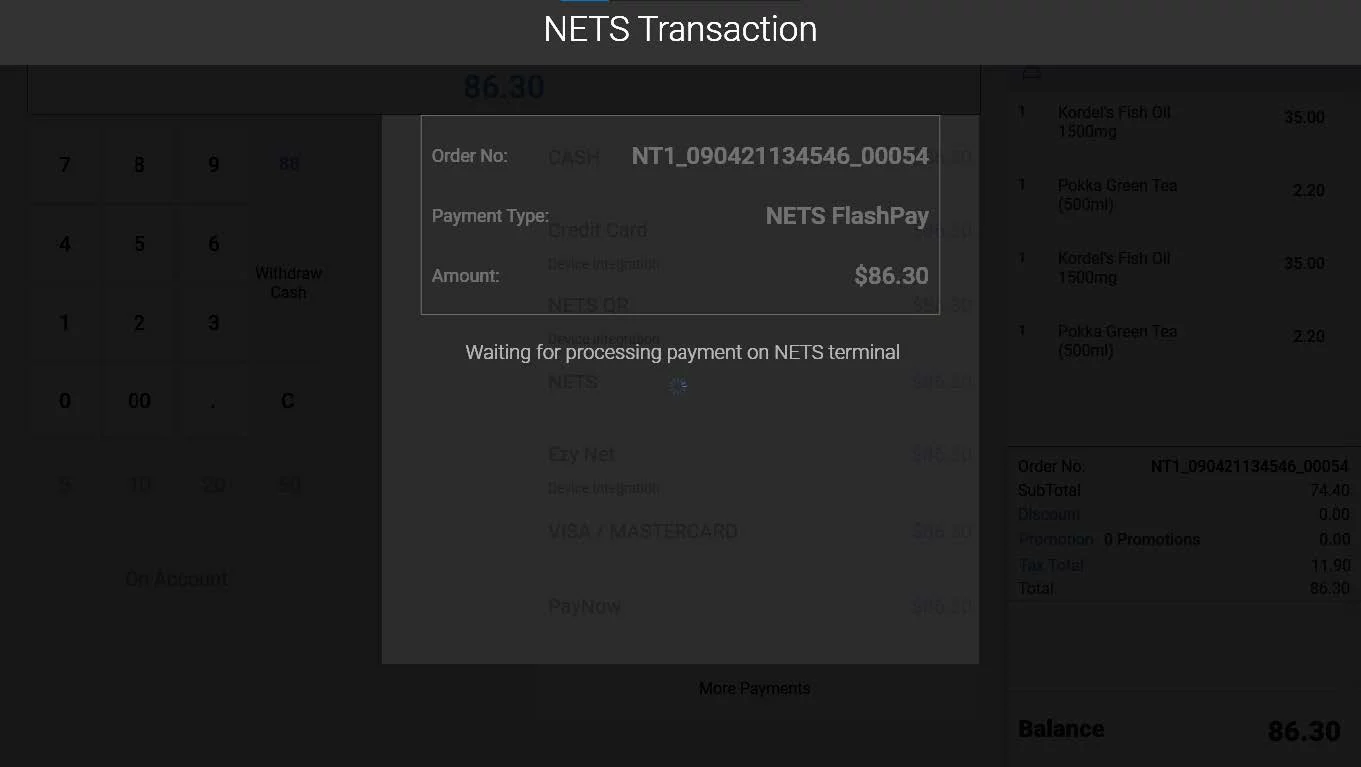 4. If there is an error or unresponsiveness detected from the NETS device, the error message will be shown. Users can click on Retry Payment.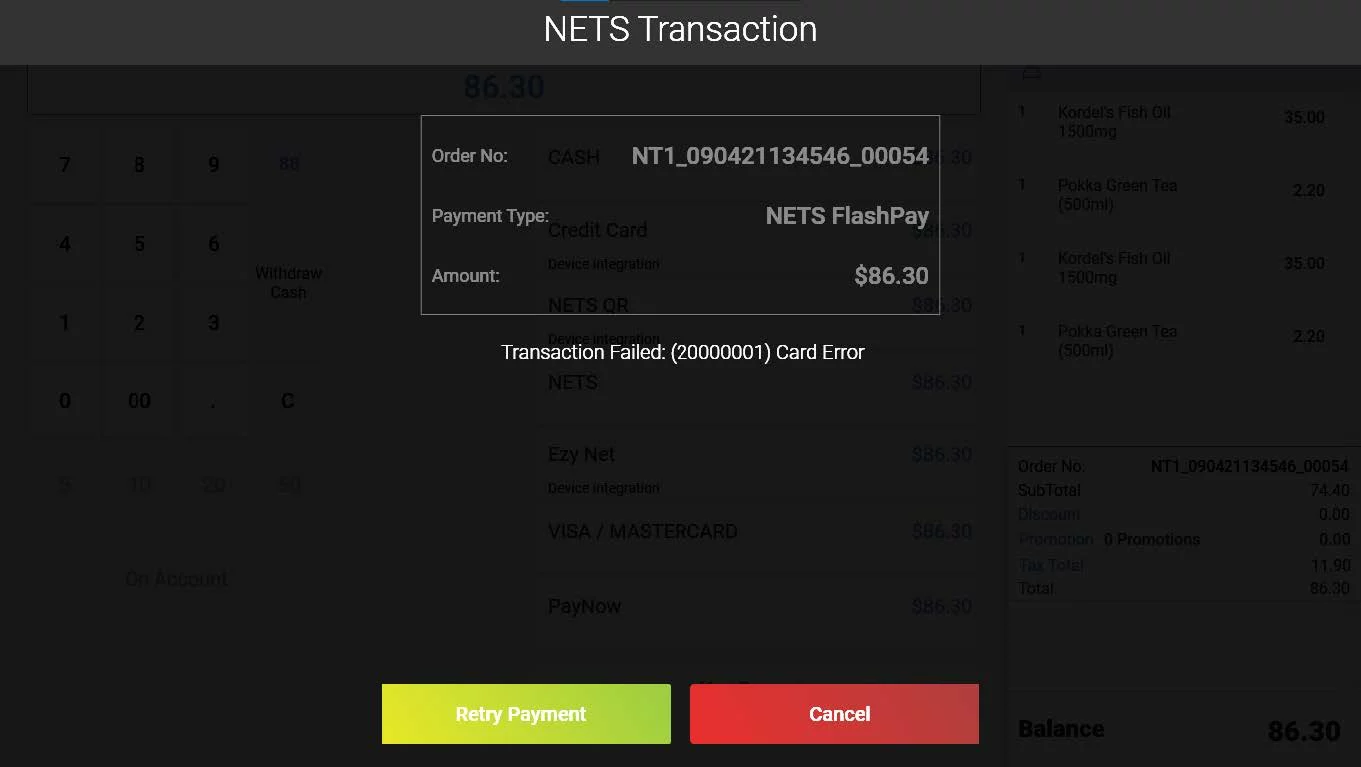 5. Once payment is cleared from the NETS device, payment completion page will be shown.