A sales order linked to a pending/partial invoice is updated when:
One or more partial payments are made to the invoice

Full payment is made to the invoice
To update a sales order: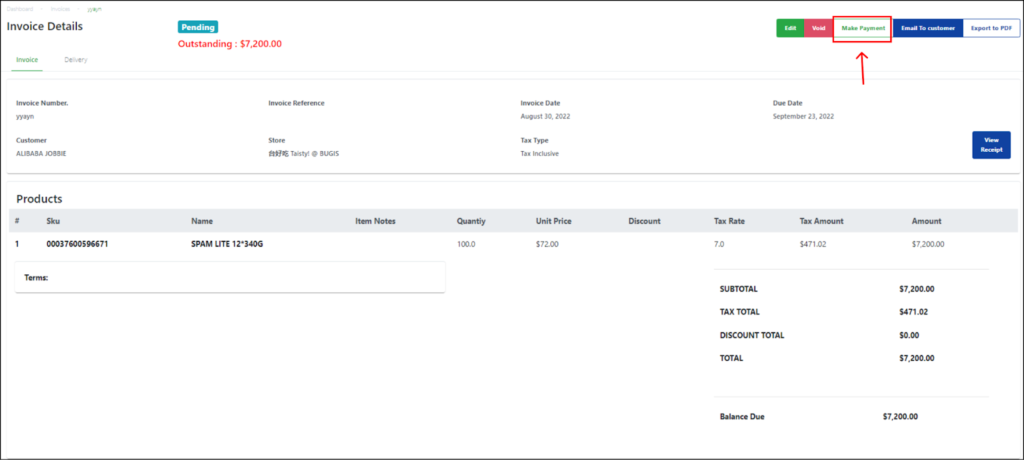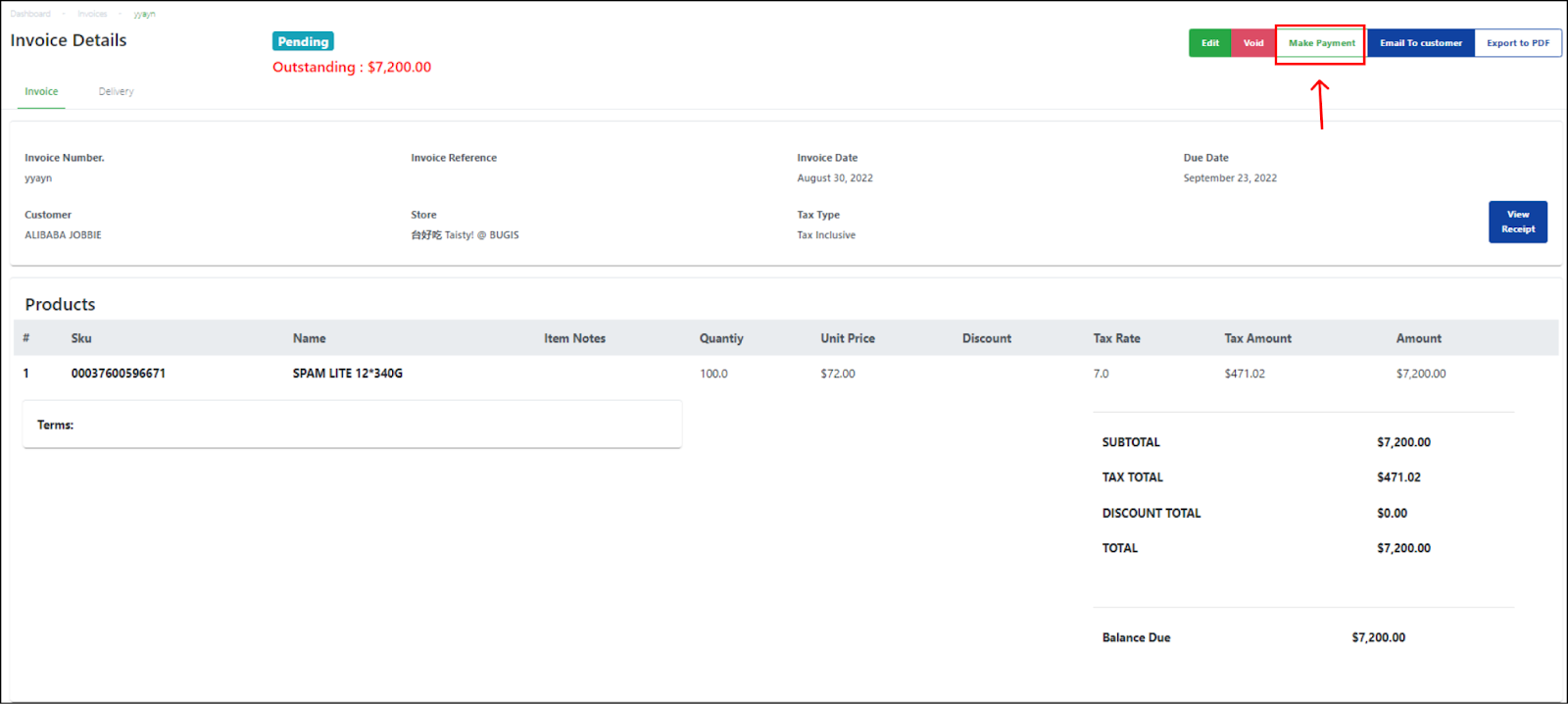 Step

Description

1

Select the invoice from the invoices list in the main Invoices page.

2

Click on the Make Payment button on the top right side of the page.

3

Enter the required payment details and click Confirm Payment.

4

After the invoice page has refreshed, click the View Receipt button on the right side of the page.

5

Users will be redirected to the sales order from the invoice page.

The sales order will be updated with the partial payment(s) made. [If full payment was made, this full payment will be updated in the sales order accordingly]

6

Select Transaction Timeline on the Sales order.

The transaction timeline for the sales order will also be updated with the partial/full payment accordingly.

💡Multiple partial payments would display the multiple payments separately in the transaction timeline.