Under the Sales Report, users are able to view and print the sales report of a specific timeframe.

1. Specify a date range.
2. Click on Preview to view the sales report. A window will be shown. Users can click on Print Receipt to print the sales report.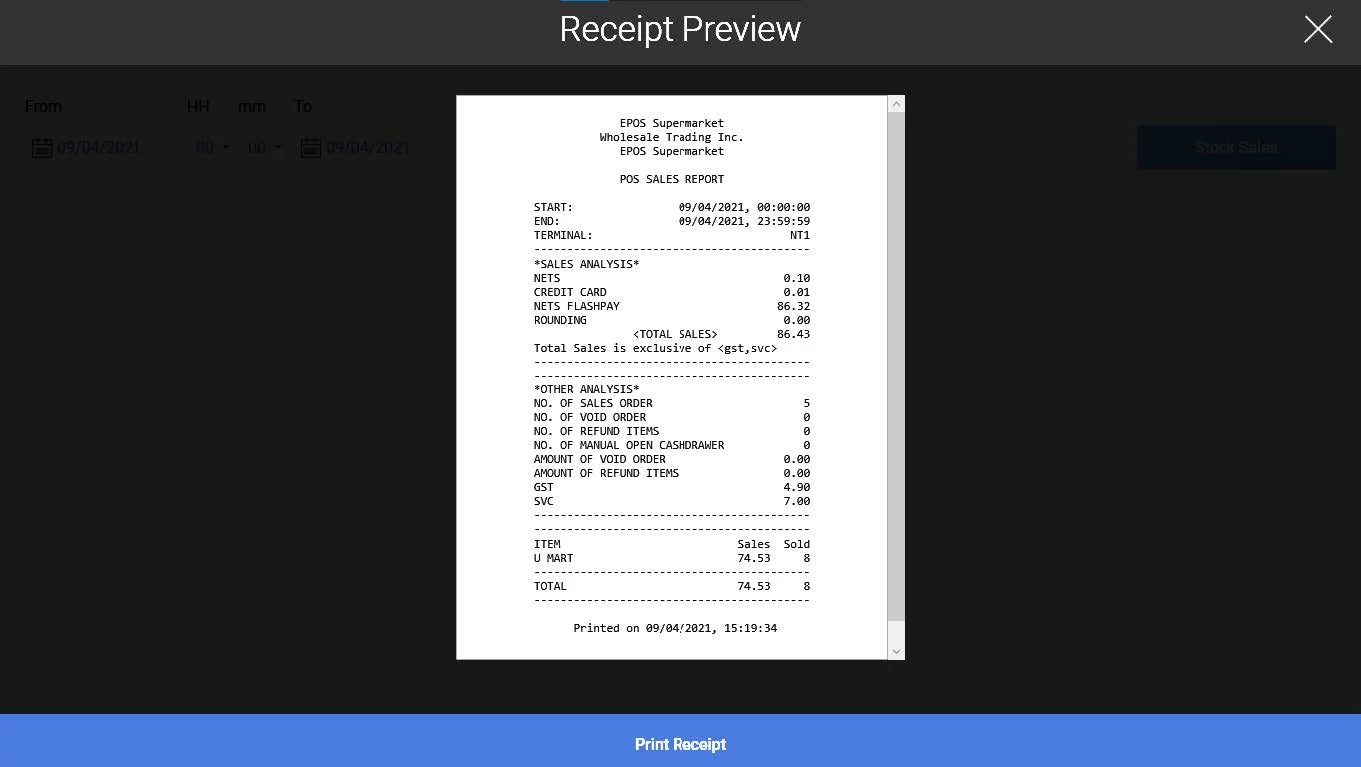 3. Users can also click on the Sales Report button to print the product sales report instead of the full settlement report.