The session report is usually used to keep track of every session logged in from all terminals. There will also be the count of cash drawers which were opened manually.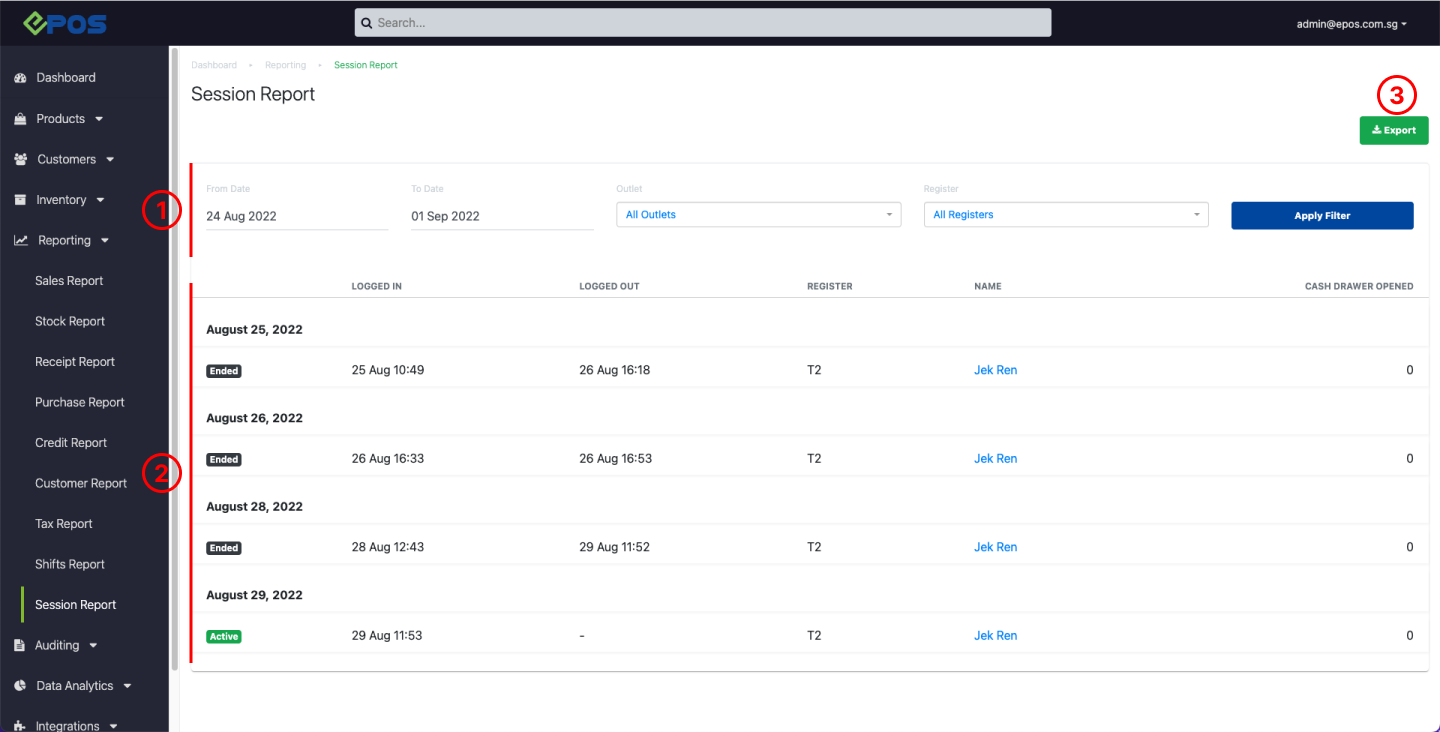 1. Date & Outlet Filter
Allow users to generate a tax report based on specific date and Outlet.
Click on Apply Filter to generate a report.
2. Session Report
Shows the start & end date/time of the shift, staff who started and ended the shift, and number of times the cash drawer was opened manually.
💡Session Report will be sorted by the newest shift started.
3. Export
Allow users to export the Session Report based on the filtered criteria.
💡 Users are advised to export the report for any further analysis of data generated.