This feature enables users to record every stock-in performed on Backend Portal. Every stock in will be recorded and queued into the backend based on the basis of First-in-First-out.
To access the Inventory Stock-Ins, under Inventory, click on the Stock Ins tab.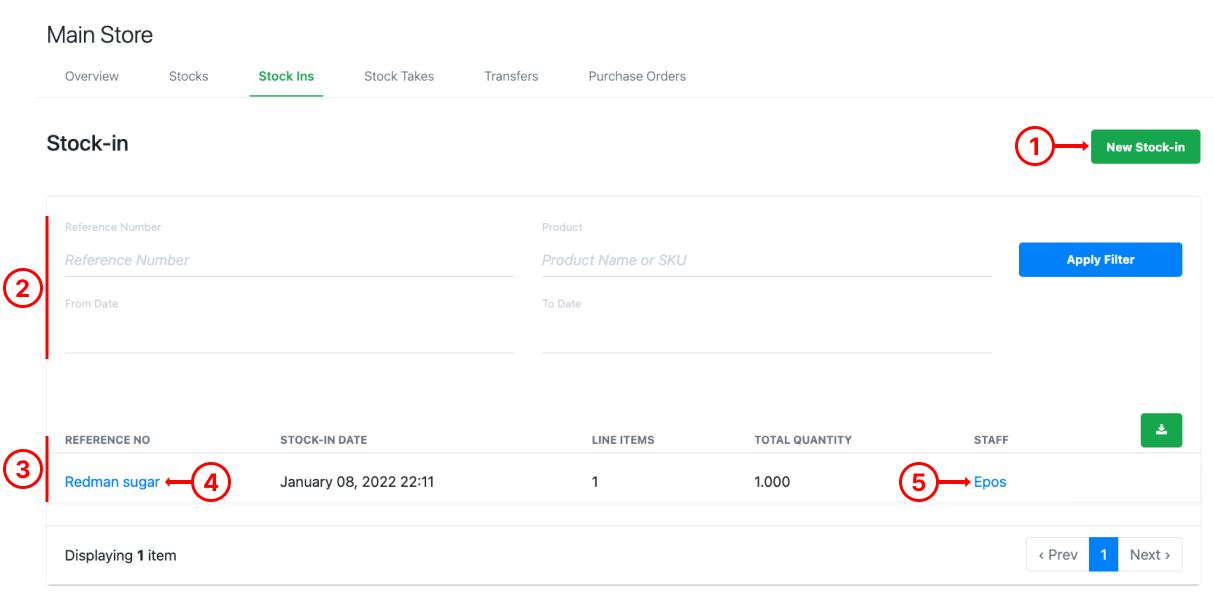 1. New Stock In
Allows users to initiate a new stock-in. For more information, see Creating a New Stock-In.
2. Filter and Search
Allows users to filter and search for specific stock-in created previously based on reference number, or product name/ SKU.
3. List of Stock Ins
Shows users the list of stock-in(s) created previously, with its related information. ● Reference No.
● Stock In Date
● Line Items – number of different products stocked in
● Total Quantity
● Staff: User who created the stock in.
4. Stock In Details
Click on the reference number to access the details related to the stock in.

5. Staff Configuration
Click on the Staff Name to access the Staff Configuration Page, also known as User configuration. For more information, see Staff Configuration.