Are you ready to get fit?! Exercise should be a non-negotiable aspect of your life so squeeze it somewhere into your busy schedule. So if you're looking for strength training, cardio, HIIT, martial arts, dance, pilates, yoga or something else, there's sure to be a gym that fits your needs.
It's important for you to find the best gym for you where you can comfortably and efficiently exercise, whether that includes high-end equipment, experienced personal trainers or just simply some luxurious post-workout amenities. So to help you out, we've scouted out the 15 best gyms in Singapore!
Let's make those New Year's resolutions true and get fit and healthy!
Facebook: Visit Here
Instagram: Visit Here
Website: https://www.hybridfitness.sg/
Address: 321 Orchard Road, Orchard Shopping Centre
Operating Hours: Mon-Fri, 7am-10pm | Sat-Sun/PH, 8am-9pm
Whatever your fitness goals may look like, Hybrid Fitness offers personalised programmes to suit your specific needs and efficient support so you can progress towards your #fitnessgoals. They've got programmes for fat and weight loss, strength, general health and fitness, boxing, muay thai and even deep assisted stretching. Or break a sweat individually and enjoy their range of quality equipment.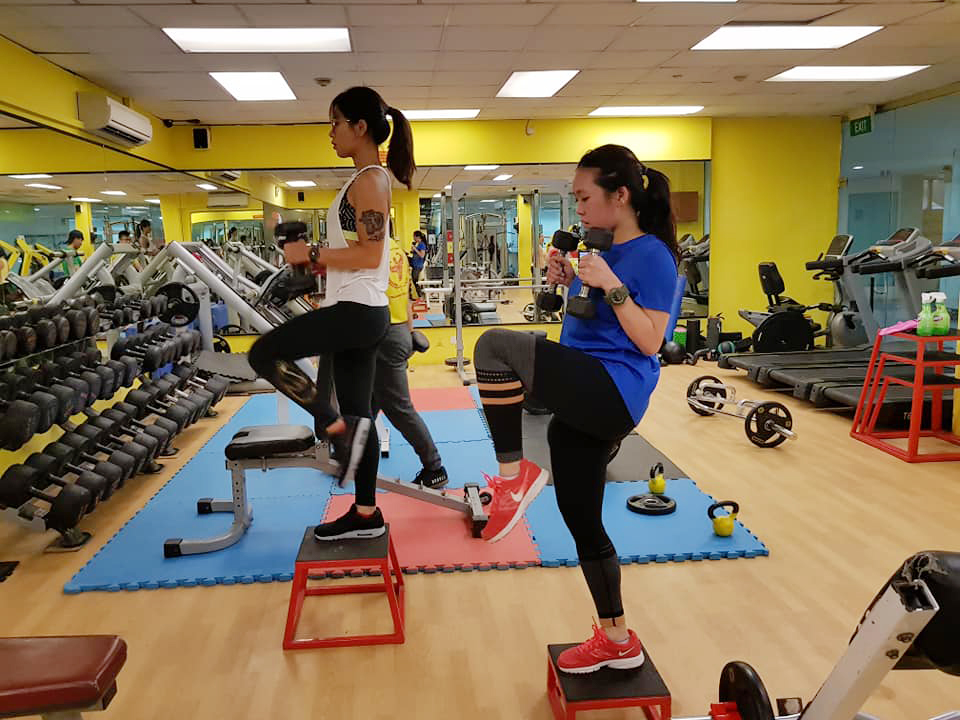 Facebook: Visit Here
Instagram: Visit Here
Website: https://www.extremefitness.sg/
Address: 1 West Coast Drive, NEWest Shopping Mall and 48 Boon Lay Way, The Chevron
Operating Hours: 24/7
Extreme Fitness believes that fitness has no holidays so they are open 24/7 so members can enjoy workouts on their own schedule. With premium strength and cardio equipment, power racks and deadlift platforms, you can get the most out of your workout.
You can also join their programmes that match your own personal fitness goals. With Bulk Up, Toning & Sculpting, and Fat Loss programmes as well as an option for home based training, there's something for you to choose from. You can get access to extra amenities at their Chevron outlet like a pool and steam room.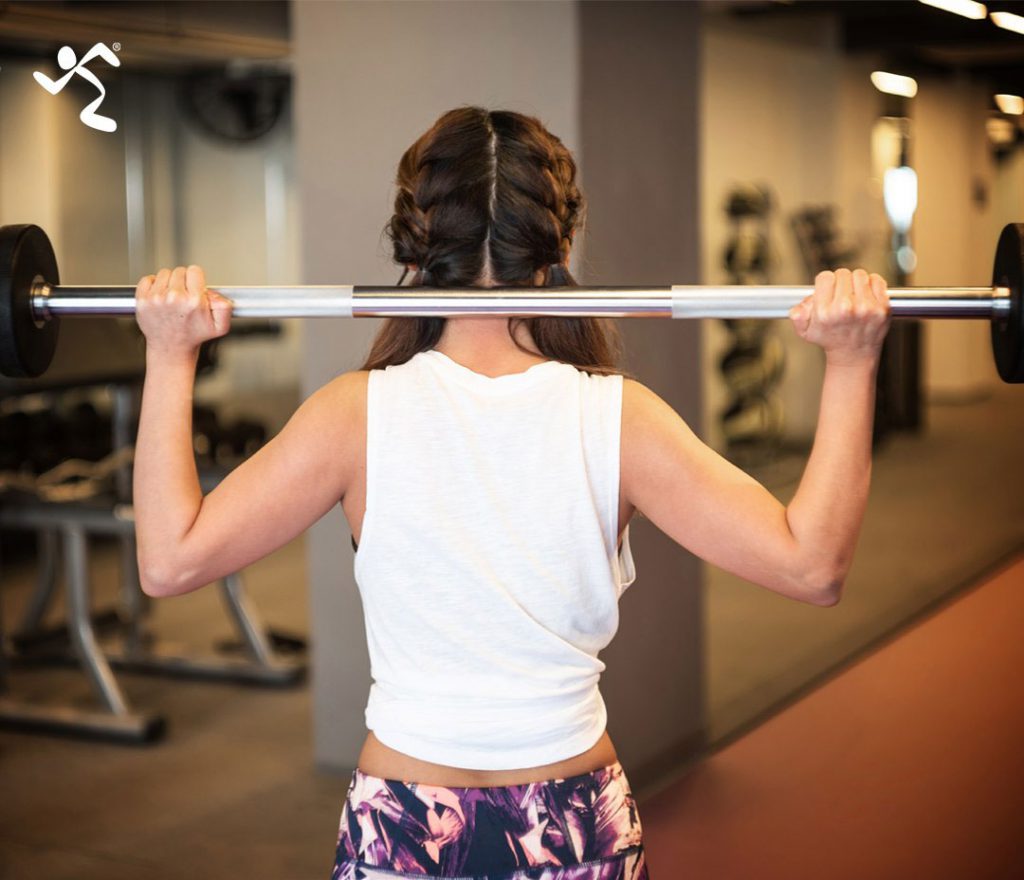 Facebook: Visit Here
Instagram: Visit Here
Website: https://www.anytimefitness.sg/
Address: Locations
Operating Hours: 24/7
With over 80 locations in Singapore and 4000+ locations worldwide, Anytime Fitness definitely has what you'll need to reach those personal fitness goals. It's even open 24 hours, 7 days a week so you can exercise whenever suits your schedule.
Each franchise has different equipment and amenities, so be sure to check your nearby gym to make sure they have what you want. With your membership, you also get a free, no-pressure fitness consultation so you can better understand your fitness needs and how to improve.
Regardless of fitness condition, or whether you are new to training or not, Anytime Fitness has excellent facilities and staff to help you. They offer specialized lessons and personal training, free classes, wellness programs and even vitamins and supplements. Anytime Fitness also provides health plan discounts! And after 30 days of membership at your home gym, you'll get worldwide access so you can go to any Anytime Fitness franchise globally.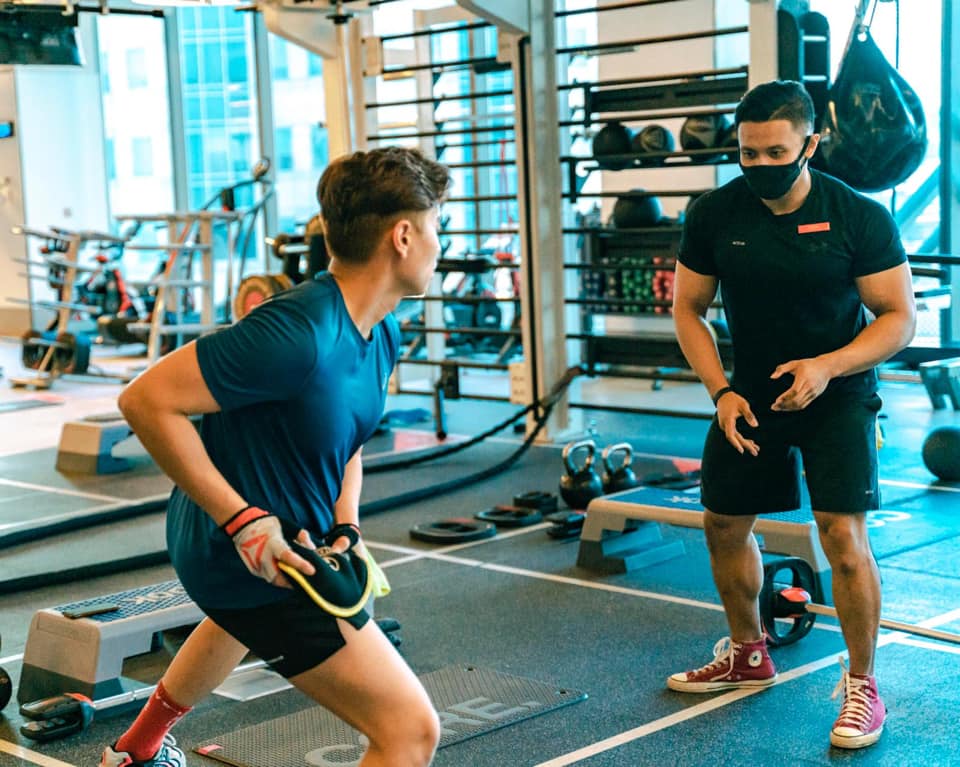 Facebook: Visit Here
Instagram: Visit Here
Website: https://www.virginactive.com.sg/
Address: Locations
Operating Hours: Mon-Fri, 6:30am-10:30pm | Sat-Sun 8am-8pm
Virgin Active has bespoke studios and quality equipment to make sure your fitness experience can be the best. Enjoy a multitude of classes like Reformer Pilates, cycling and spin training, yoga, Les Mills and so much more! They also have one-on-one sessions with personal trainers who will guide you through workout regimes that will get you where you want to be.
You can also try out their online workout classes so you can exercise wherever and whenever fits your schedule. If you want that sense of community and real-time guidance but in the comfort of your home, then sign up for their live workout classes.
Virgin Active has a lot of extra membership benefits. Relax after strenuous workouts with Virgin Active's premium post-workout amenities including Himalayan Salt Inhalation Rooms, luxurious rain showers and GHD hairdryers. With a membership, you can also get member benefits and discounts at several F&B, lifestyle, apparel and healthcare facilities.
Facebook: Visit Here
Instagram: Visit Here
Website: https://www.ritualgym.com/
Address: Locations
Operating Hours: Mon-Fri, 6:30am-8pm | Sat-Sun, 9am-5:30pm
Ritual Gym promotes their most time-efficient and user-friendly group fitness workouts lasting only 30 minutes. They don't have cardio machines or isolation exercises, but instead focus on free weights and bodyweight movements for fundamental but challenging High-Intensity Interval Training. Train your body the way it is designed to move.
They have 3 levels of progression and a beginner board, but Ritual Gym's coaches are experienced in adjusting workouts to your needs and physical abilities. In each session, you will get your own 40 sq.ft. space and will be equipped with 8 dumbbells, 4 kettlebells, 2 medicine balls, pull-up rings and a suspension trainer. With a maximum of 10 people per session to one trainer, you'll definitely get high quality, personalised training while benefiting from motivating group training.
Certain outlets even have a Fuel Bar where you can grab yourself a nutrient-dense, whole-food drink to replenish your body after an intense workout.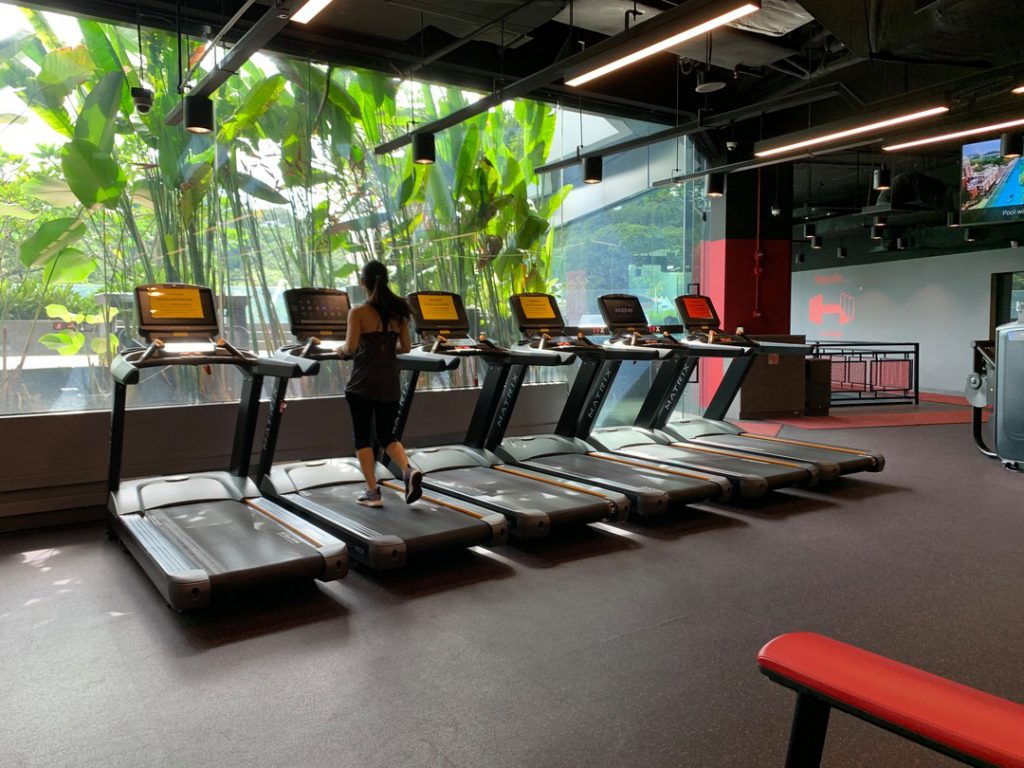 Facebook: Visit Here
Instagram: Visit Here
Website: http://www.truefitness.com.sg/
Address: Locations
Operating Hours: Locations
With the latest cardiovascular, strength and resistance training equipment, free weights, dedicated spaces for stretching and functional training, and even integrated TVs, True Fitness has all you'll need to have a satisfying workout. Sign up for their group classes from Yoga, Cycling, Pilates, Les Mills, Circuit Training, Dance, Strength Training and much much more! Or have a customised workout with their personal training programs like Suspension Training, Kickboxing and Power Plates so you can achieve your individual fitness goals. And for a rejuvenating finish, visit the steam rooms and relaxing members' lounges afterwards!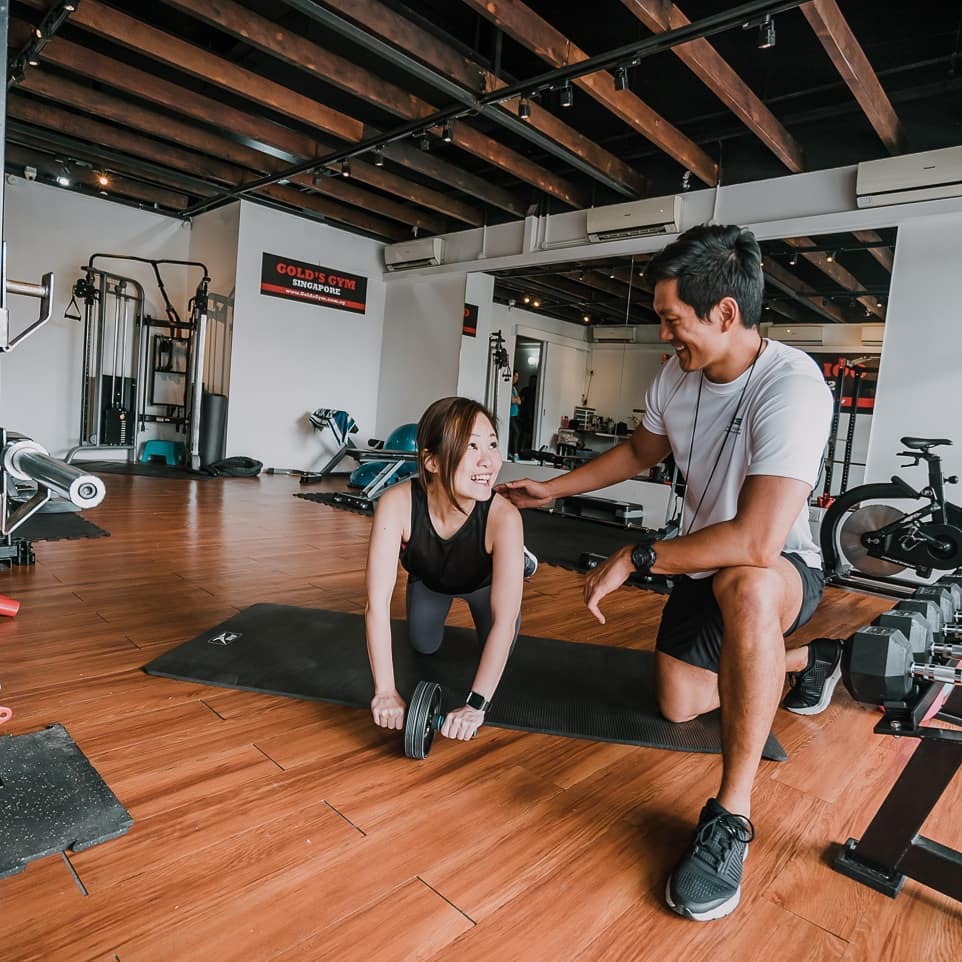 Facebook: Visit Here
Instagram: Visit Here
Website: https://www.goldsgym.com.sg/
Address: Locations
Operating Hours: Daily, 7am-10pm, by appointment only
Looking for a personal trainer? Well, Gold's Gym has got you covered. With a focus on personal training, they provide a variety of services no matter your current physical condition. You'll get access to personal trainers who will help you build up muscle, burn fat, create sustainable diet plans, and motivate you to make lifestyle modifications so you can be healthier and happier. They even offer rehabilitative training for musculoskeletal conditions, and sports specific training to gain strength, endurance and flexibility so you can better play the sports you love.
Get a one-time free trial session for personal training that lasts about one hour. During this session, you'll discuss your goals, have a health and fitness assessment, and then proceed with a customised workout. It's a perfect way to learn more about your body!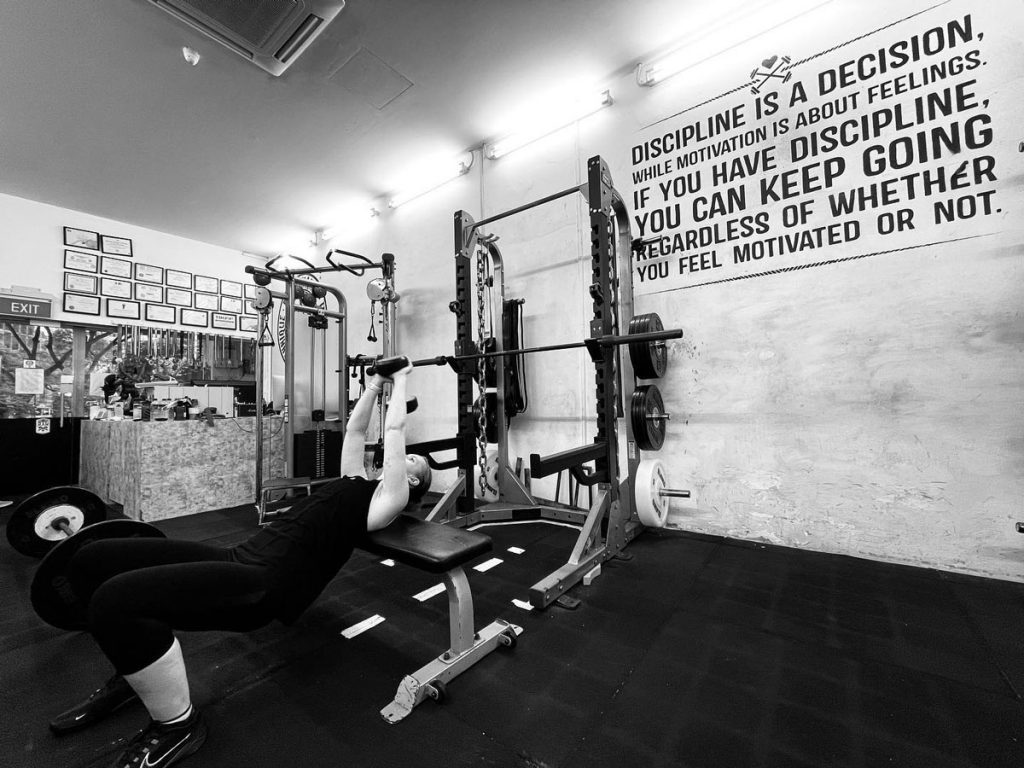 Facebook: Visit Here
Instagram: Visit Here
Website: http://pitpersonaltrainer.com.sg/
Address: 123 Devonshire Rd, Singapore 239883
Operating Hours: Daily, 7am-10pm
The PIT: Performance, Improvement, Technique. This gym is not for easygoing, light exercising; you'll go through some hardcore fitness routines here. Take advantage of one-on-one personal training or join their group training classes: Metcon, Strength and Muay Thai.
Metcon, short for metabolic conditioning, focuses on cardio and high intensity training. Strength classes focus on lifting and weights. Be aware that newcomers can only attend on Monday and Thursday until you master the fundamentals. And Muay Thai training focuses on Thai pads, focus mitts and heavy pads with occasional sparring.
If you're looking to do some hardcore exercising, expect a lot and more from The Pit. You won't get off light even on cheat days with the assigned homework you'll be expected to complete every week.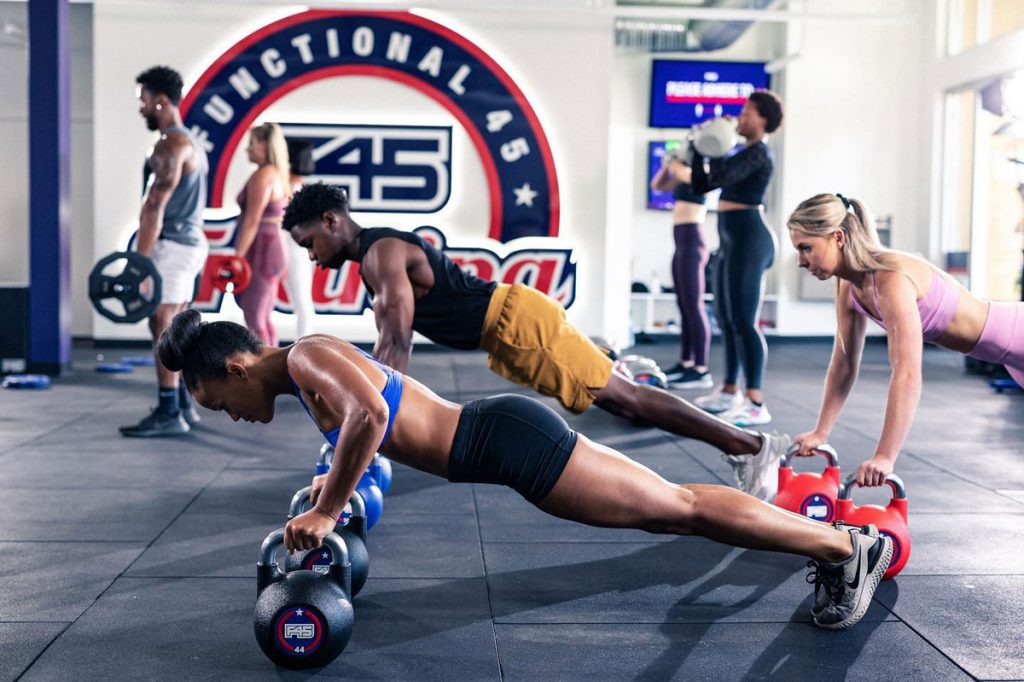 Facebook: Visit Here
Instagram: Visit Here
Website: https://f45training.com/
Address: Locations
Operating Hours: Locations
F45 stands for functional training in 45-minute sessions. With time-efficient full-body circuit and HIIT workouts, F45 gears their sessions to improving energy levels, strength, endurance and metabolic rate. They have 45 unique workouts and over 5000 exercises so you'll have plenty of variety and challenge yourself to push your limits. You can even watch on-demand at-home workouts to train with F45 on your own schedule.
Participate in the F45 Challenge to build your fitness levels and your sense of community. Take advantage of their personal nutrition program so you can meet your goals with daily meal plans, tracking and support from a welcoming community. F45's Challenge Meals & Groceries lets you conveniently order nutrition-packed meals straight to your door so you can power through F45 sessions.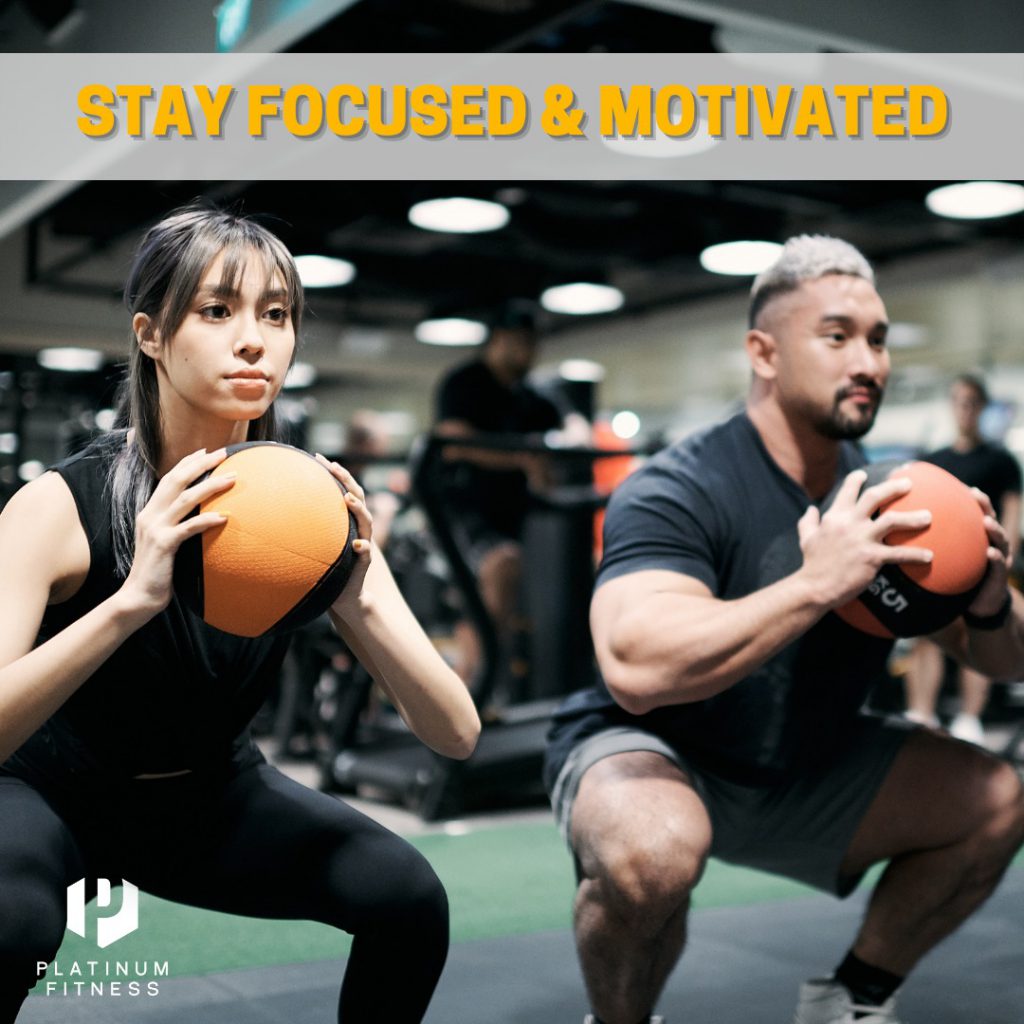 Facebook: Visit Here
Instagram: Visit Here
Website: https://www.platinumfitness.sg/
Address: 6A Shenton Way, OUE Downtown Gallery, Singapore 068815
Operating Hours: Mon-Fri, 7am-11pm | Sat, 7am-7pm | Sun, 8am-4pm
With top-of-the-line gym equipment sourced from MATRIX in the USA and value-added services like body composition analysers and private hygiene facilities, Platinum Fitness has a lot to offer. You can use their facilities individually with a membership or meet one of their freelance personal trainers if you're in need of a little extra guidance. Even explore their protein-rich food and drinks bar for a replenishing after-workout snack. It's simple, fuss-free and focused.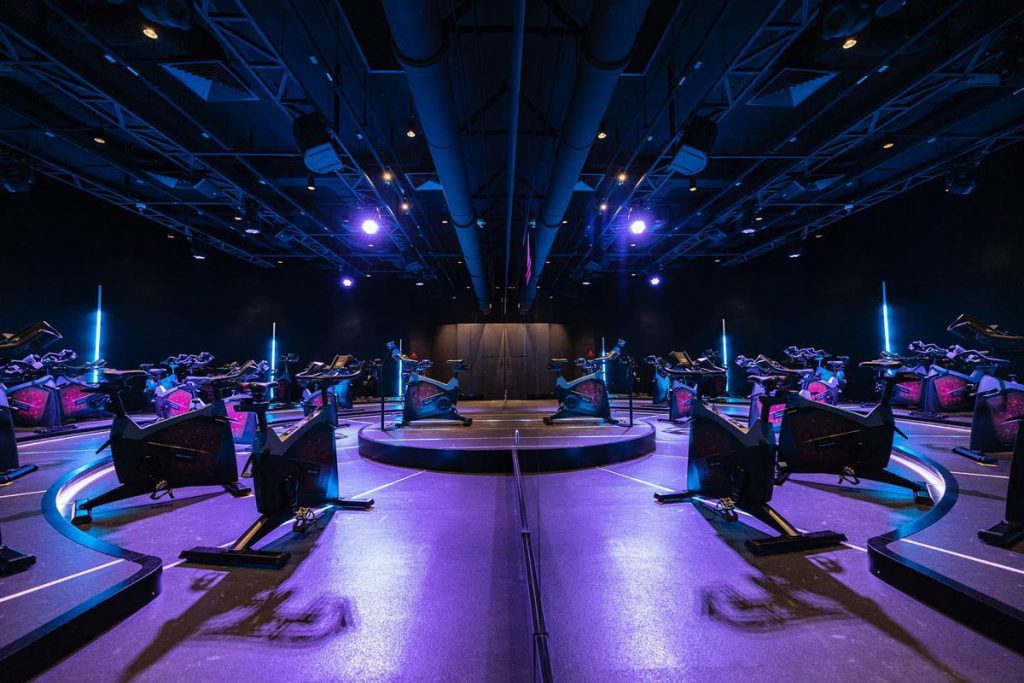 Facebook: Visit Here
Instagram: Visit Here
Website: https://www.pure-fitness.com/singapore
Address: Locations
Operating Hours: Locations
Safely build towards your goals with a professional trainer in Pure Fitness' programmes like ProTraining, ProBoxing, ProPilates and ProStretchRecovery. You can also join group classes focusing on various mind and body aspects. Enjoy some dance with BodyJam or Zumba, or build strength with Rip Circuit and Boot Camp. Or join one of Pure Fitness' many strength training focused classes as well as HIIT and yoga classes.
When you join, you'll be able to receive a fitness consultation with a professional trainer to determine your goals, fitness level and motivation. You'll also have an Inbody assessment to determine physical composition and a complimentary induction session to guide you through optimising your gym experience.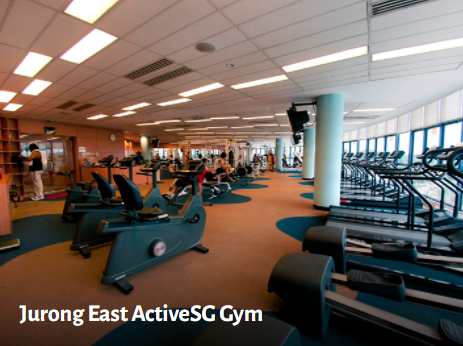 Facebook: Visit Here
Instagram: Visit Here
Website: https://www.myactivesg.com/Facilities/Gyms
Address: Locations
Operating Hours: Locations
Looking for a cheap, no-nonsense gym? ActiveSG has you covered! At a standard $3.30 for Adults, $2.50 for Adult Singaporeans and PRs, and $1.50 for students and senior citizens, it's definitely one of the cheapest options. Plus through a cheaper price, ActiveSG actively encourages young people and senior citizens to exercise and stay healthy.
If you're looking for a basic gym with all the necessary equipment but no bells and whistles, ActiveSG is for you. But because it's cheap, be aware that it can get very crowded during peak hours, especially in the evenings.

Facebook: Visit Here
Instagram: Visit Here
Website: http://www.corecollective.sg/
Address: Locations
Operating Hours: Locations
At Core Collective, you'll get access to personal training with expert trainers for full guidance on the best ways to achieve your fitness goals. You can also join group fitness classes led by dedicated instructors for dance, pilates, rhythm cycling, HIIT, yoga and more!
Core Collective also provides wellness services to "heal your core". Learn more about personalised changes you can make to your lifestyle, or get a physiological assessment done to understand how to better exercise to reach your goals. You can even visit their physiotherapist or chiropractitioner for rehabilitation, as well as other therapy and health services.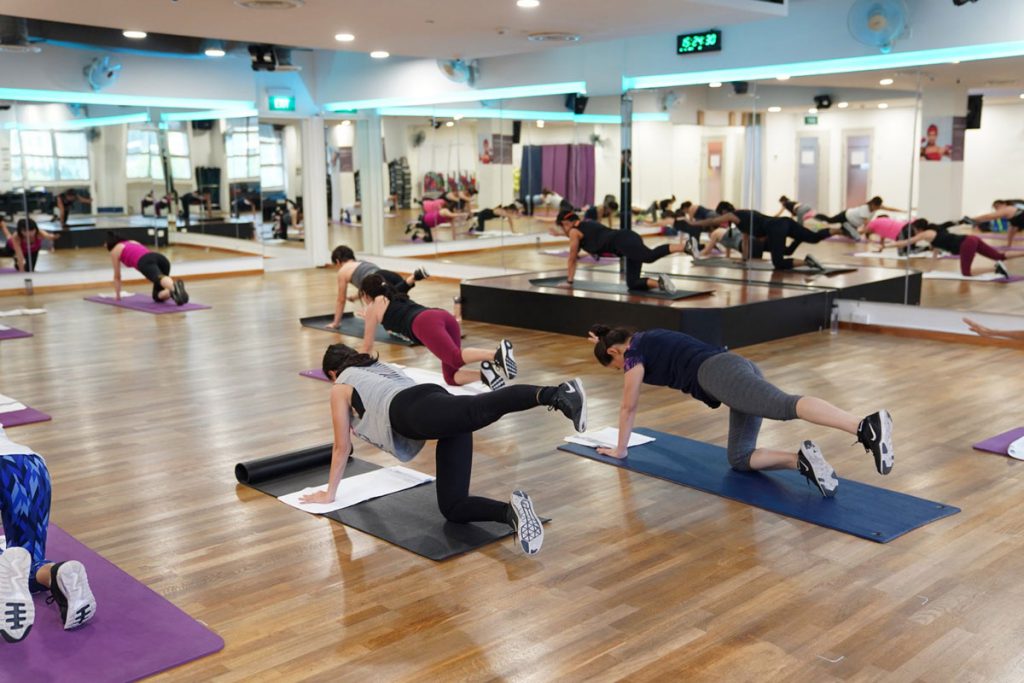 Facebook: Visit Here
Instagram: Visit Here
Website: https://amorefitness.com.sg/
Address: Locations
Operating Hours: Daily, 9am-10pm
Ladies, are you looking for workouts designed for you? Amore Fitness is a ladies-only gym with state-of-the-art gym equipment and workouts designed specifically for women. Their motto is "Fitness the Fun Way", which they definitely deliver with their combination of cardio and toning sessions with dance!
Amore's personal trainers are also qualified professionals with extensive knowledge about nutrition, weight management and injury rehabilitation. No matter if you're a beginner or experienced, you will be very welcome here with friendly floor trainers to help out if needed. After your intense workouts, you can visit their serene Amore Boutique Spa for a relaxing treat.
15. Ultimate Performance Singapore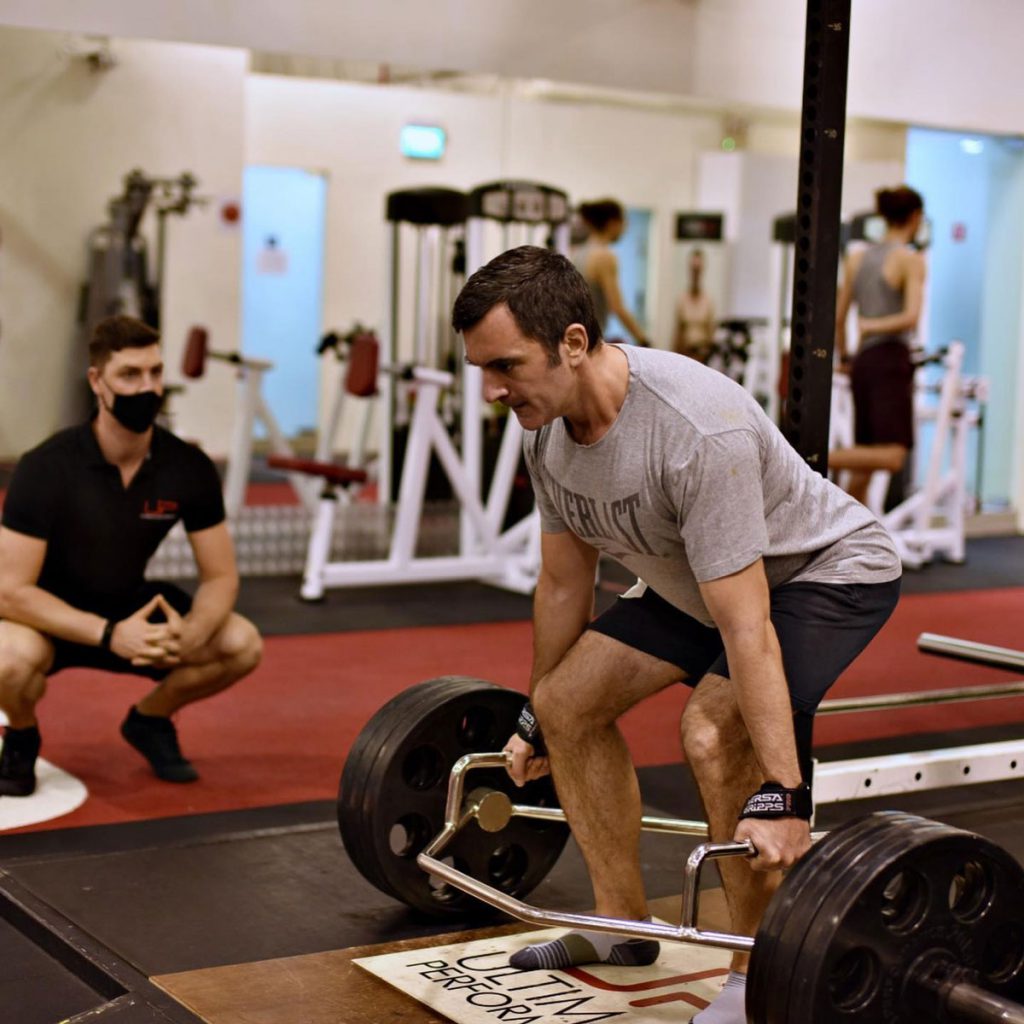 Facebook: Visit Here
Instagram: Visit Here
Website: https://ultimateperformance.com/sg/
Address: 8 Cross Street, Manulife Tower, Singapore 048424
Operating Hours: Mon-Fri, 6am-10pm | Sat, 8am-5pm | Sun, 9am-3pm, by appointment only.
If you're looking for a gym with quality personal training and guidance, Ultimate Performance Singapore is the gym for you! With highly qualified trainers handpicked from the best of the best globally and highly personalised training with state-of-the-art equipment and expert trainers, they've got the best. You can even get online personal training so you can get fit no matter your location, your goal or your budget.
Ultimate Performance Singapore also has a progress tracker app so you and your trainer can better understand your body and create a routine that works for you based on data-driven methodologies. They also sell safely tested, effective nutritional supplements and educational books on personal training, nutrition and body transformation.
Let's get fit in 2022! With the right nutrition, motivation and gym, you're sure to achieve success in your #fitnessjourney!
Have you been to any of the gyms in our list? We'd love to know your experiences or if you have any other suggestions.