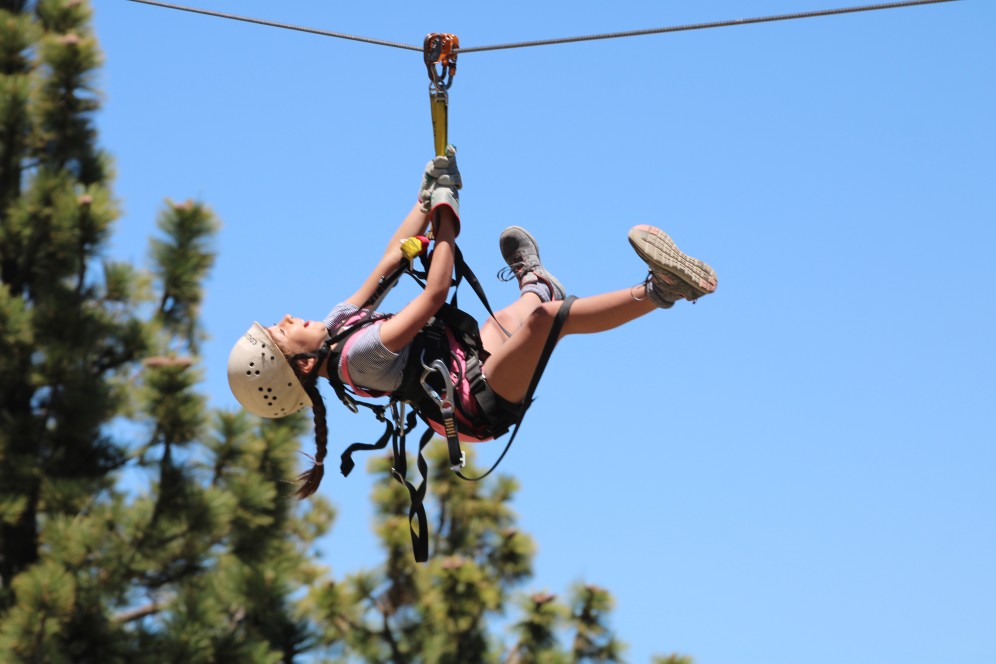 Singapore isn't just a concrete jungle, it's got plenty of greenery and outdoor spaces to enjoy. After all, it is a "City in a Garden." Singapore's sunny weather is perfect for some time in the great outdoors, so put that sunscreen on, grab a hat and away we go!
Whether you are interested in relaxing tranquillity or getting some adrenaline pumping, we've got some great ideas for you.
Take a deep breath of fresh air and let's get going on some adventures!
It's gonna be a bright sunshine-y day!
Best Outdoor Activities in Singapore
1. Walk the Nature Trails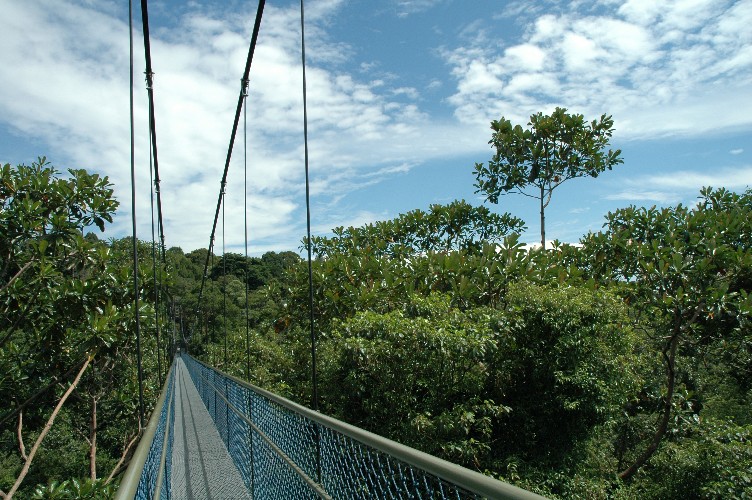 Source: National Parks website
Want to get outside? Well, the perfect place for that is always a nature park! Get that good old stepcounter going while being surrounded by nature and stunning views.
The first nature trail we always think of is the popular MacRitchie TreeTop Walk. With a narrow, 250 metre suspension bridge, you can get amazing views of not only the treetops (obviously, haha), but also the flora and fauna that live in the canopy.
Or explore Singapore's first ASEAN Heritage Park, Sungei Buloh Wetland Reserve. This reserve is an extensive 202 hectares of mangrove forest, mudflats and ponds that provides sanctuary for many native flora and fauna. Discover the beauty of creatures like crabs, water snakes, otters and stunning birds like herons and kingfishers!
At 81 hectares, Chestnut Nature Park is the largest nature park in Singapore, and is a great place to explore native tree species like Braided Chestnuts, Singapore Walking-Stick Palms and the Jelutong, along with the animals that call them home. Trek along 2 hiking trails: The 2.1km Southern hiking trail or the 3.5km Northern hiking trail for a time well-spent. For cycling lovers, enjoy a 8.2km mountain biking trail with different levels of difficulty! For mountain bike lovers who want to up their skills, check out the Chestnut Bike Park to practice techniques like drop offs and jumps.
Looking for something else? Try visiting Bukit Timah Nature Reserve! Home to the highest hill in Singapore, the 163m Bukit Timah Hill and one of the few primary rainforests left, this 163 hectare reserve is sure to astonish you with its natural beauty.
2. Jurong Lake Gardens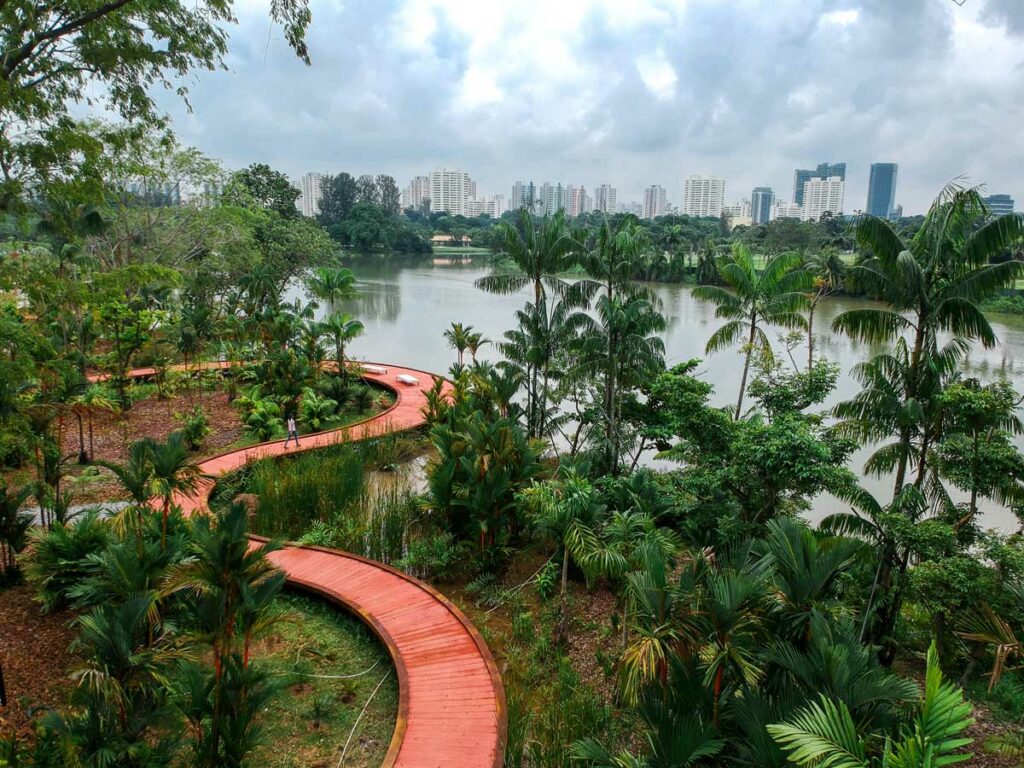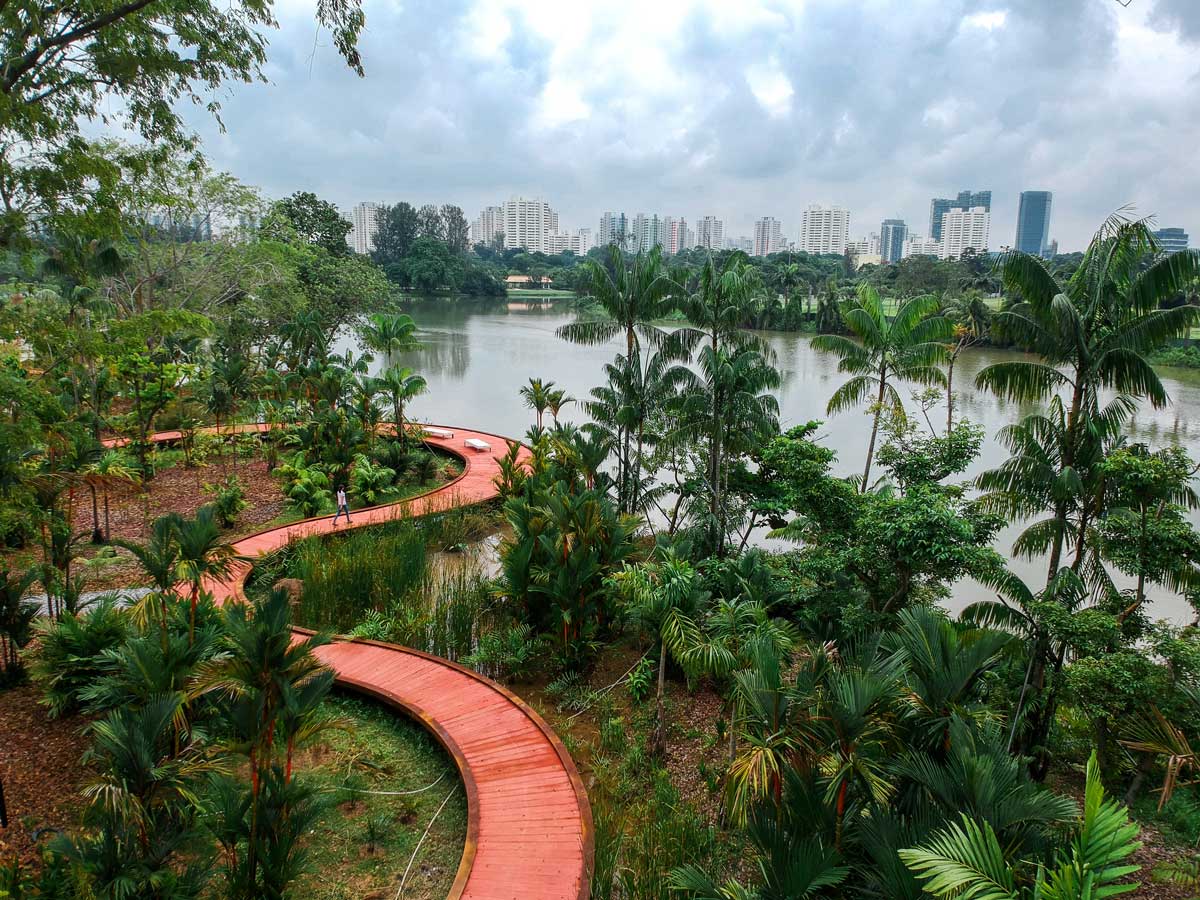 Source: National Parks website
Website: https://www.nparks.gov.sg/juronglakegardens
Address: 50 Yuan Ching Rd, Singapore 618661
Operating Hours: Locations
Hiking not suiting you but you still want to take a breather in the midst of nature? Check out Jurong Lake Gardens! This 90-hectare section of land is made up of the Lakeside Garden, Chinese and Japanese Gardens and Garden Promenade. There are so many activities and things to explore like the Butterfly Maze, the Canyon, the Floating Wetlands and more! Let your adventurous children discover nature at the Forest Ramble playground or explore the Therapeutic Garden's children's sensory zones designed for children with disabilities. With beautiful views, so much biodiversity to explore and so many things to do, you know where I'll be this weekend!
3. HydroDash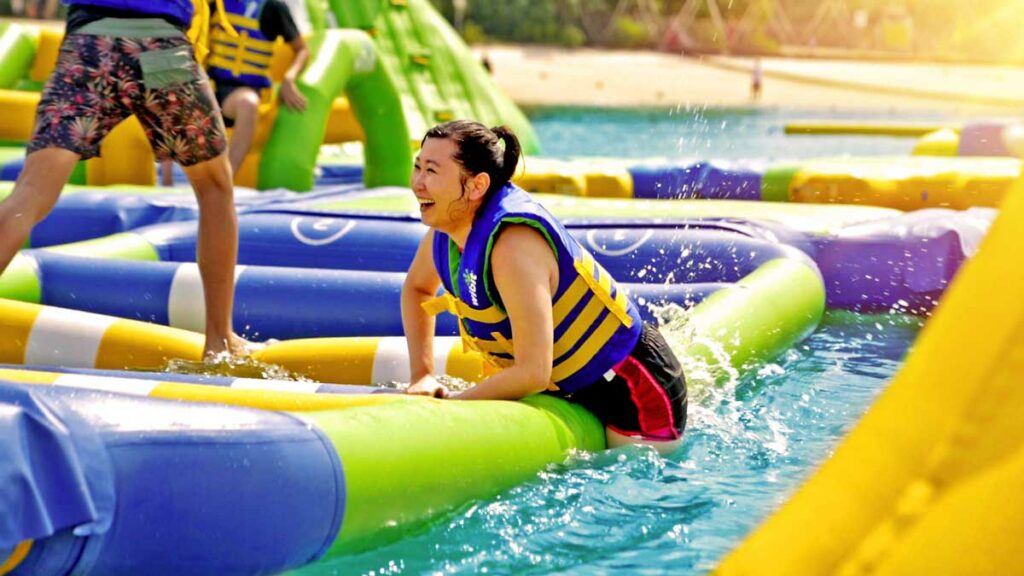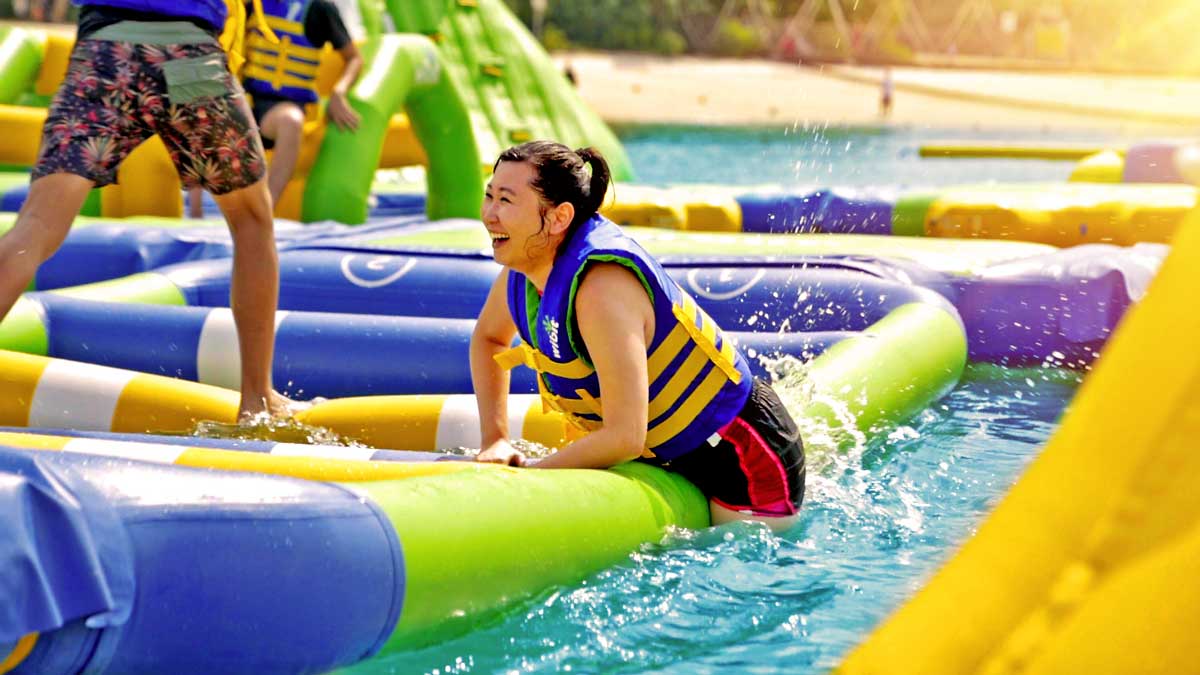 Source: HydroDash via Facebook
Facebook: Visit Here
Instagram: Visit Here
Website: https://www.hydrodash.com.sg/
Address: Palawan Beach, Singapore 098498
Operating Hours: Mon-Fri, 12pm-6pm | Sat-Sun, PH & School Holidays, 10am-7pm
Is it too hot to go outside? Singapore's humid weather often puts a halt to any outdoor activities, but no worries! We've got plenty of options for cool activities without the heat. Splash around at HydroDash, Singapore's first floating aqua park! Play around on the 4 zones with Zone 1 reserved for children between the ages of 5 and 6. Bounce and climb around on the inflatable obstacle course for a day of thrilling fun!
4. Cycle Trails & Tours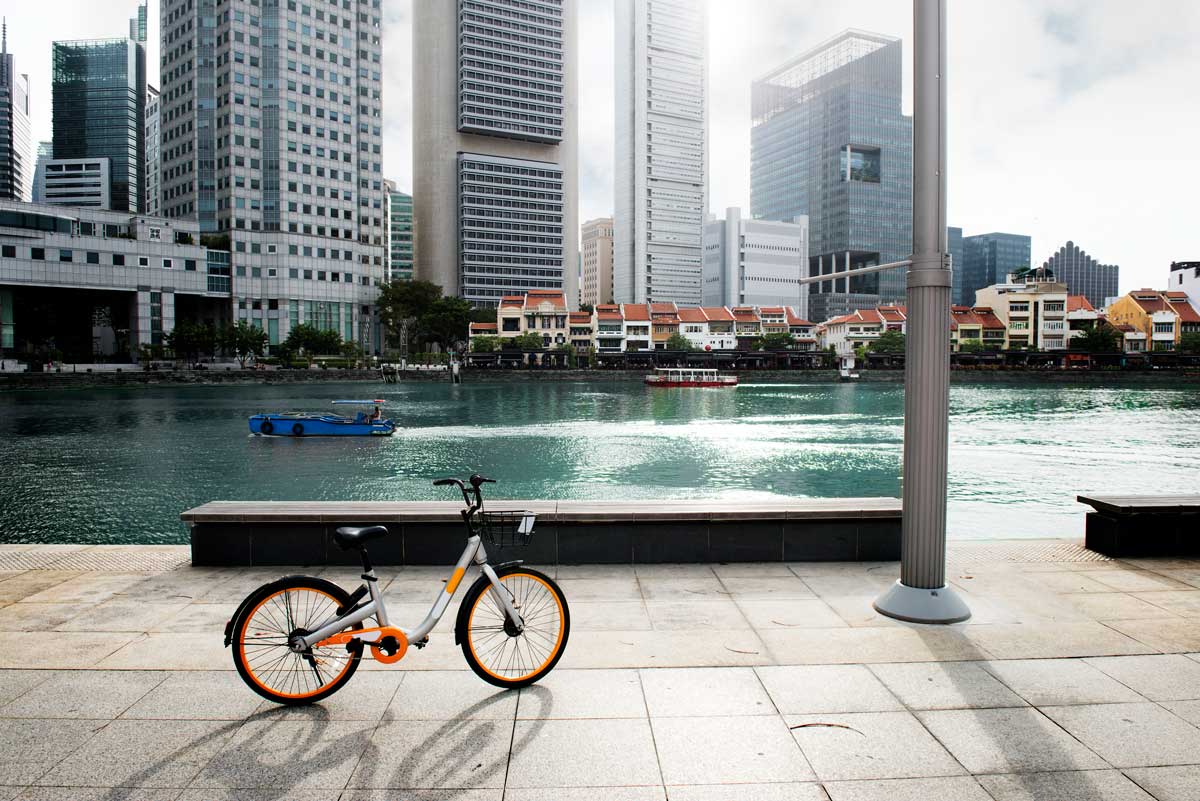 Cycling is a very popular outdoor activity in Singapore. With over 6,800km of cycle-friendly trails, you'll be able to explore much of Singapore's landscapes just via a bicycle. Need a bike? Rent one or buy one from one of the many bicycle shops in Singapore.
If you're looking for a more purposeful cycling trip, why not check out some tours? Try out the Historical Singapore Bike Tour for a meandering ride through residential towns, markets, CDB and historical monuments that tell Singapore's story. Or discover the story of Tan Ah Huat, transported back to the 1920s in Trails Of Tan Ah Huat : Singapore 1920s. This guided bike tour will let you glimpse the culture and history of the past through crafted storytelling.
5. Explore the Neighbouring Islands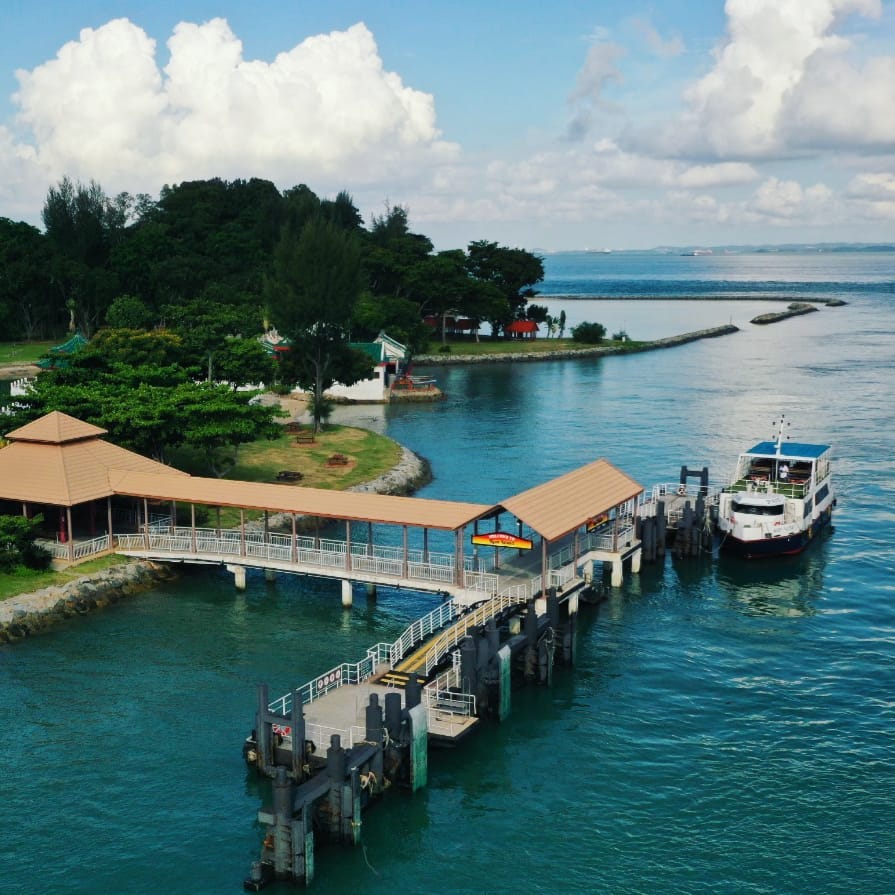 Source: Marina South Ferries via Facebook
Savour the tranquillity away from the bustling city and go visit the nearby islands! Whether you only spend time at one or go island hopping, it's a fun day trip with your friends, family or even just by yourself!
Our first stop on this island tour is Pulau Ubin. After a short 10 minute bumboat ride, you'll reach your destination and be transported back in time to the 1960s with the last kampongs. It's also home to the Chek Jawa Wetlands. With plenty of walking and cycling trails and tours, you'll be able to experience the rich, diverse ecosystem and the cultural heritage of Pulau Ubin.
Next, we have St. John's Island, the perfect place to put down a picnic blanket and just relax. Trek across the walking paths, swim in the gorgeous waters, get your tan on at the quiet beaches and even go fishing! It's a perfect day getaway.
A short walk away from St. John's Pier (only 10 minutes!) is Lazarus Island. So stroll across the pathway, breathe in the sea breeze and enjoy the views. You might even run into some of the fluffy, stray cats!
And the final stop on our journey is Kusu Island. Take the ferry across to Kusu Island where you can picnic, swim in the pristine lagoons and visit three Malay shrines ("kramats") and a Chinese temple. For a truly great time, say hello to the tortoises at the nearby Tortoise Sanctuary! It's my favourite part; aren't tortoises just really adorable creatures?
6. Mega Adventure Park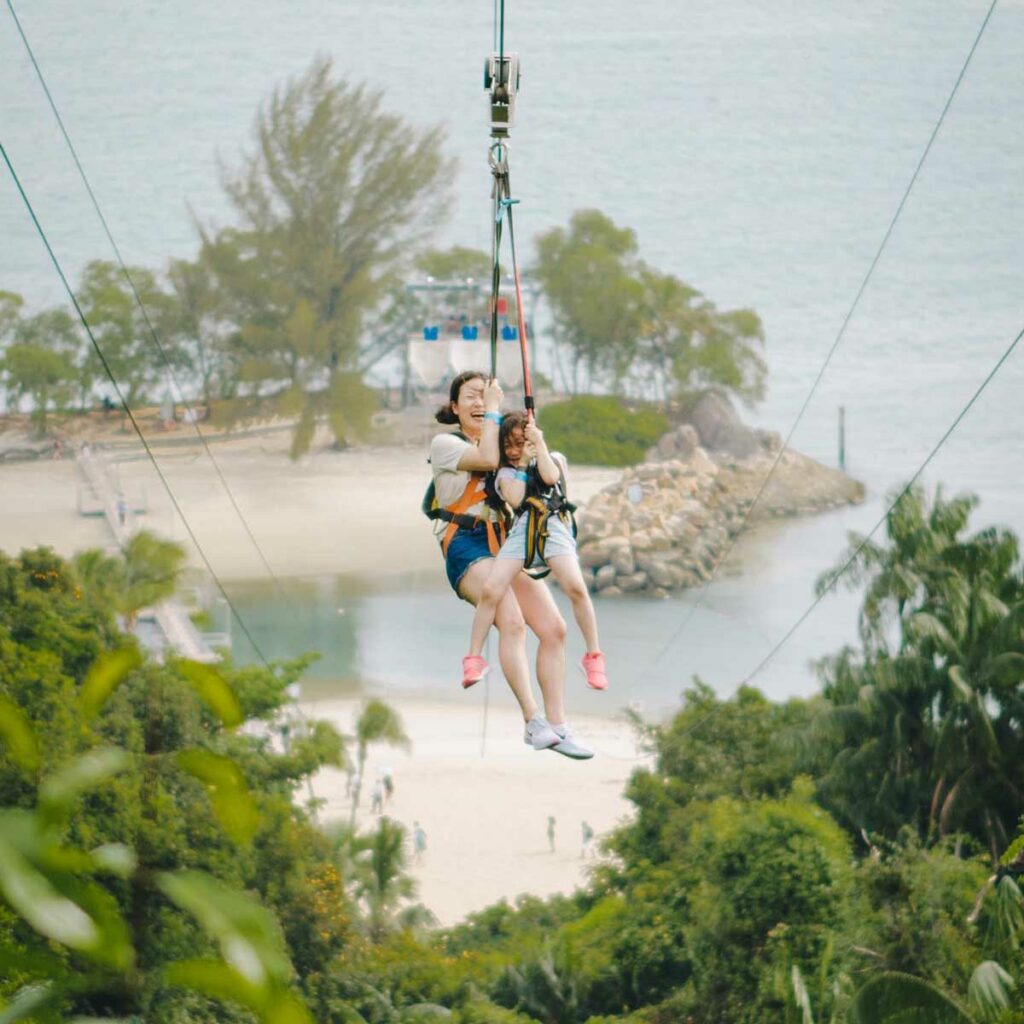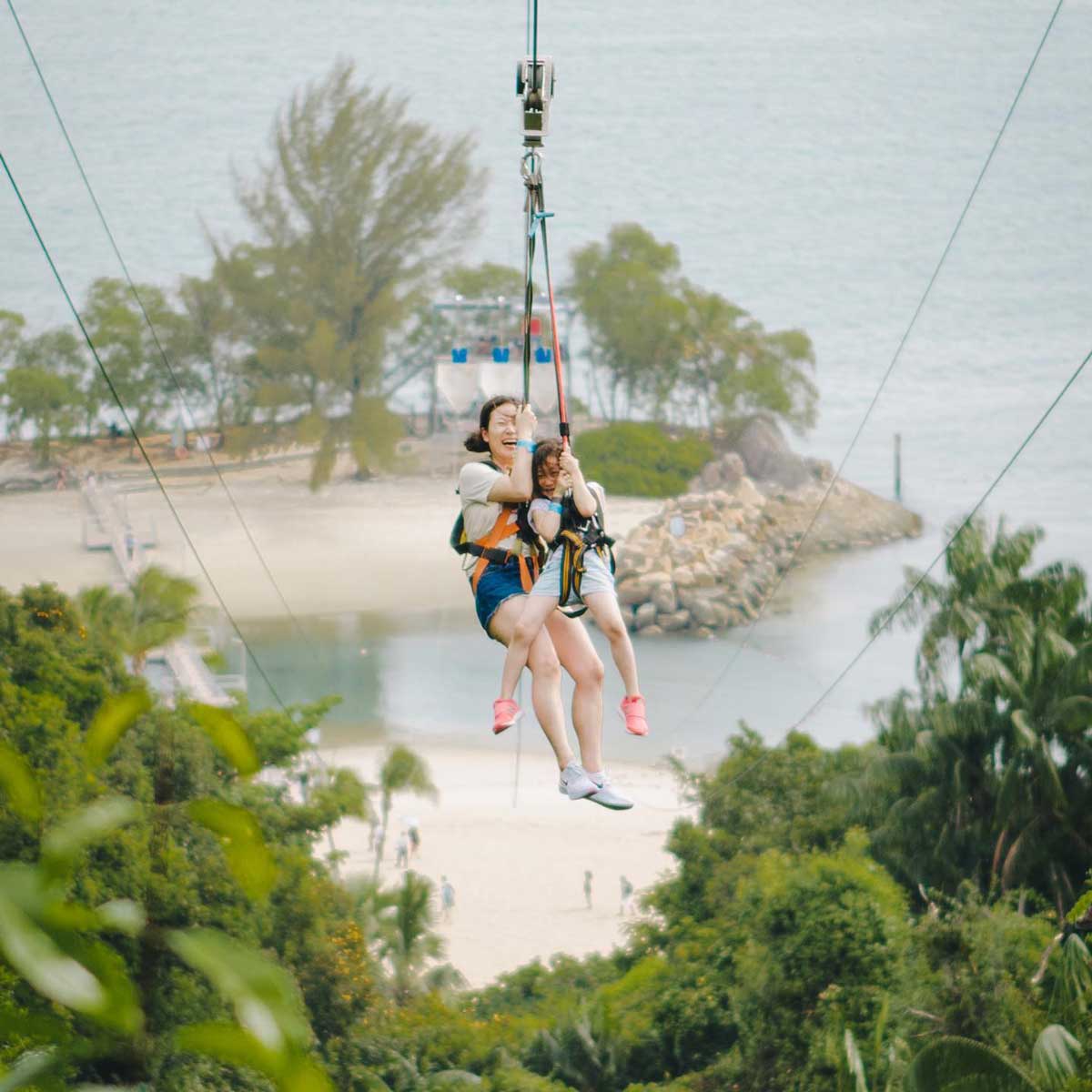 Source: Mega Adventure Park via Facebook
Facebook: Visit Here
Instagram: Visit Here
Website: https://www.sg.megaadventure.com/
Address: 10A Siloso Beach Walk, Singapore 099008
Operating Hours: Mon-Fri, 2pm-6pm | Sat-Sun & PH, 11am-6pm
Zip across Singapore's landscapes at Mega Adventure Park! They've got plenty of thrilling activities, no matter if you're a beginner or highly experienced. For those who want to start out small (or for the children), check out the MegaBounce, an 8m high bungee trampoline! Then, bounce your way over to the MegaClimb, a 3-Level Tree Top obstacle course with a 15 metre jump for those looking for a little more excitement. And finally, for the true adrenaline junkies, Mega Adventure Park's got you covered. With a 450 metre zipline over the jungle, beach and sea, the MegaZip should satisfy that craving for adventure. There's no better feeling than flying through the air, adrenaline pumping in your ears!
7. Farm-hopping at Kranji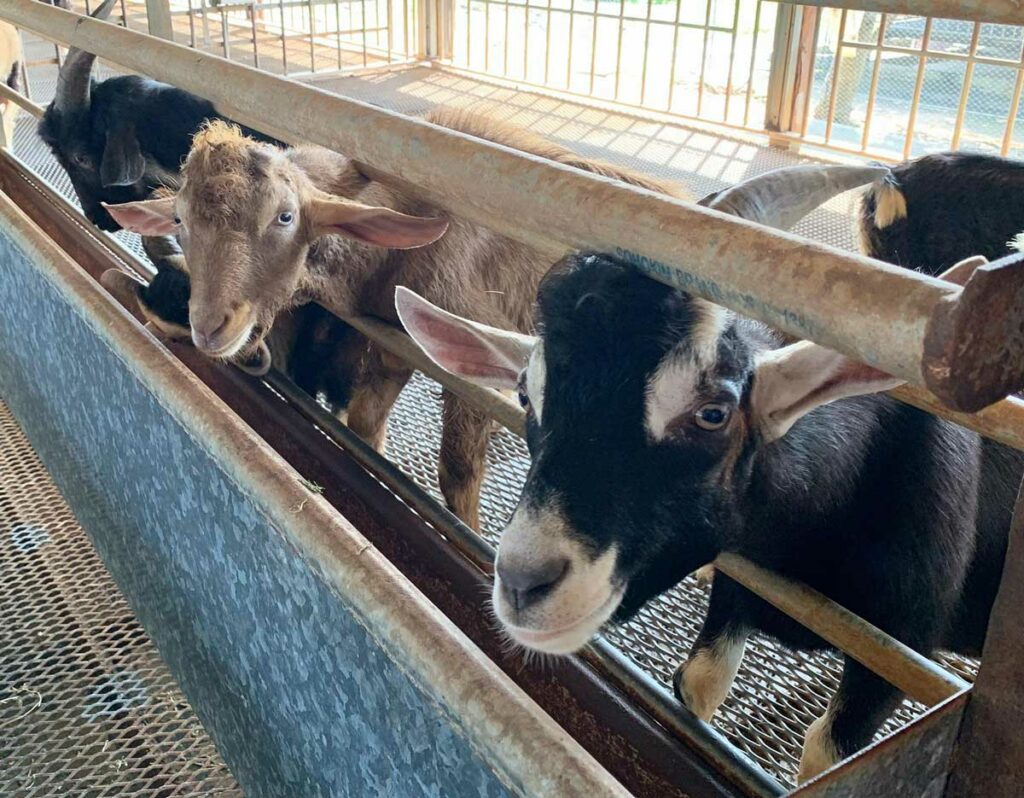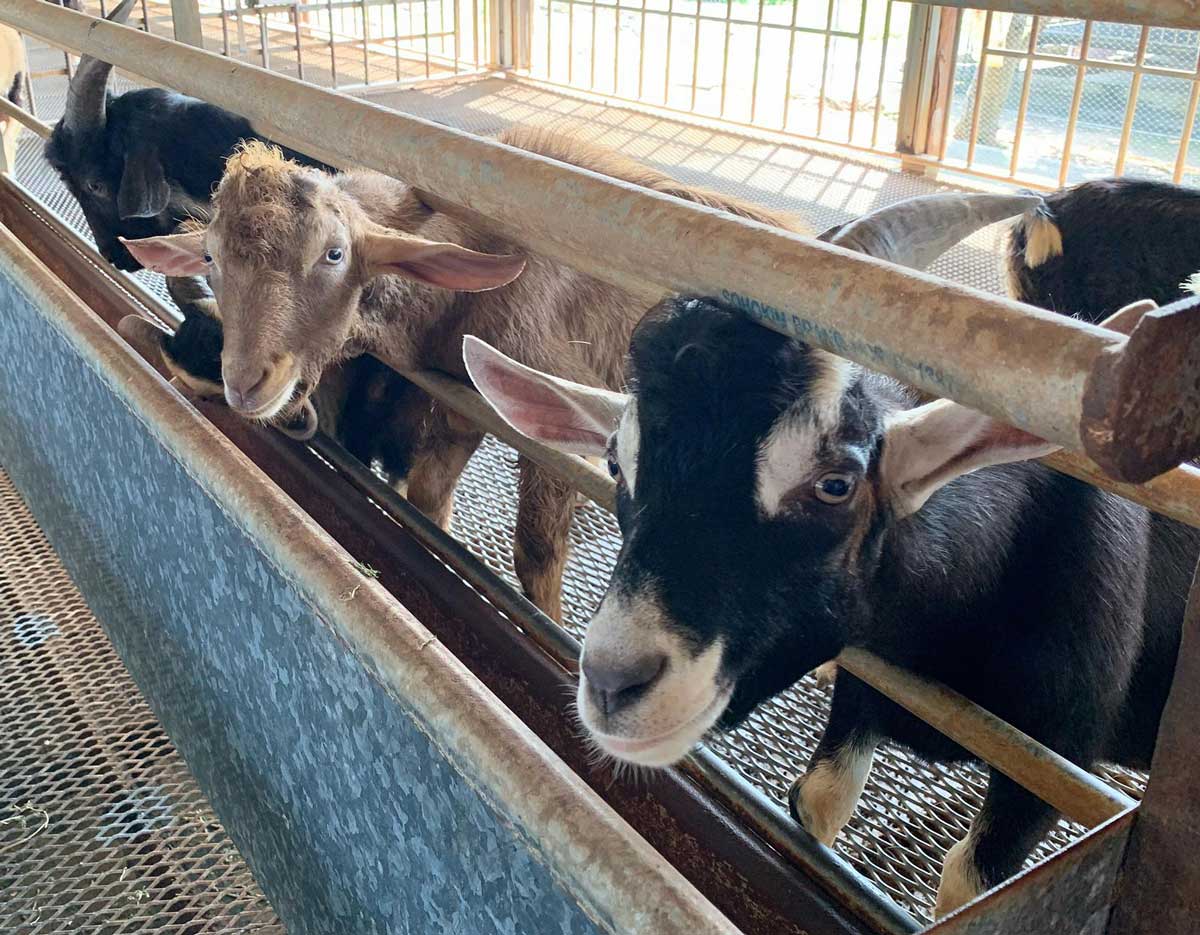 Source: Hay Dairies via Facebook
Yes, there are farms in Singapore! So visit the lush Kranji Countryside, a rustic haven from the bustling city centre. We'll take you through 3 Kranji farms you must visit!
Take a trip to Hay Dairies, the one and only goat farm in Singapore! Rise and shine! Get there early between 9am-10:30am to watch the goat milking process. These adorable goats know what they're doing and line up nicely in their spots. You can even buy some Alfalfa Hay to feed the goats! Both adult goats and rambunctious kids will love stealing the hay directly from your hand. Goat Milk? Well, at Hay Dairies, you can! Buy fresh goat milk from the farmers directly for a delicious souvenir.
The next pit-stop on our tour is Bollywood Veggies. 10 acres full of farmlands with home-grown fruits and vegetables! Unfortunately, their group tours and activities are currently paused due to Covid-19, but you can still enjoy a nice stroll through the scenic farmlands! Dine at Poison Ivy Bistro for a hearty dining experience with seasonal menus so you can taste the freshest food! You can also take the farm-to-table initiative to heart and browse the Earth Shop for fresh, home-grown seasonal produce from not only their farm, but neighbouring farms as well!
And last but not definitely not least, looking for a nature-filled day trip? Come on up to Gallop Kranji Farm Resort! Here, you can go prawn fishing, bottle feed koi fish like their babies and even go on tours like the Fruit & Vegetable Farm Tour and Herbal Plantation Tour. Want a lovely, countryside staycation? You can even spend the night or two at one of their villas.
8. Red Dynasty Paintball Park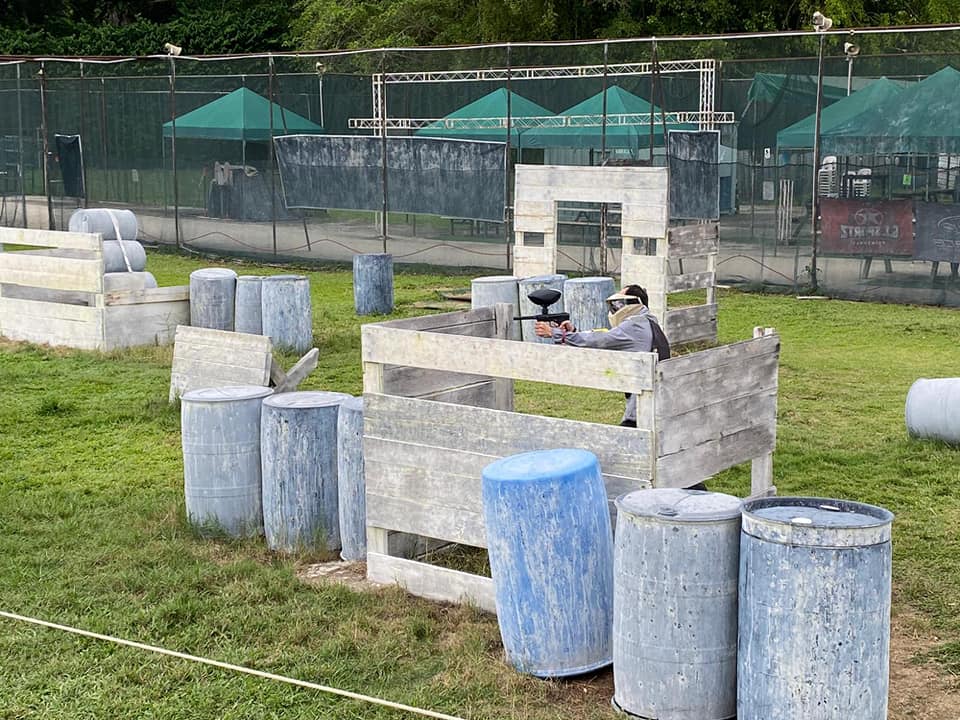 Source: Red Dynasty Paintball Park via Facebook
Facebook: Visit Here
Instagram: Visit Here
Website: https://weplaypaintball.com/
Address: 220 Turf Club Road, Singapore 288001
Operating Hours: Daily, 9am-7pm
Paintball, laser tag, archery tag and foam dart parties? What more could you ask for from one park? Red Dynasty has 4 playing fields, 8 different missions and limitless fun. Explore all 4 playing fields in one session with your friends or colleagues for some challenging by exhilarating team building activities! Channel your inner Katniss Everdeen with archery tag, practice your accuracy and fight to defeat the enemy team. Exciting times await so pre-book your slot now for an adventure of a lifetime!
9. Singapore Botanic Gardens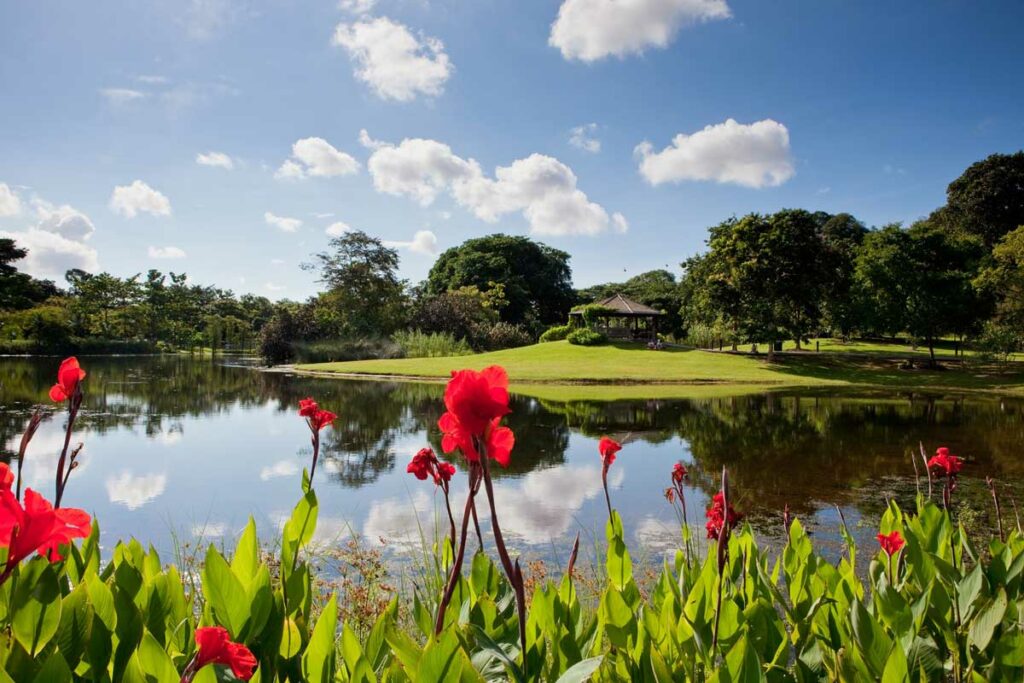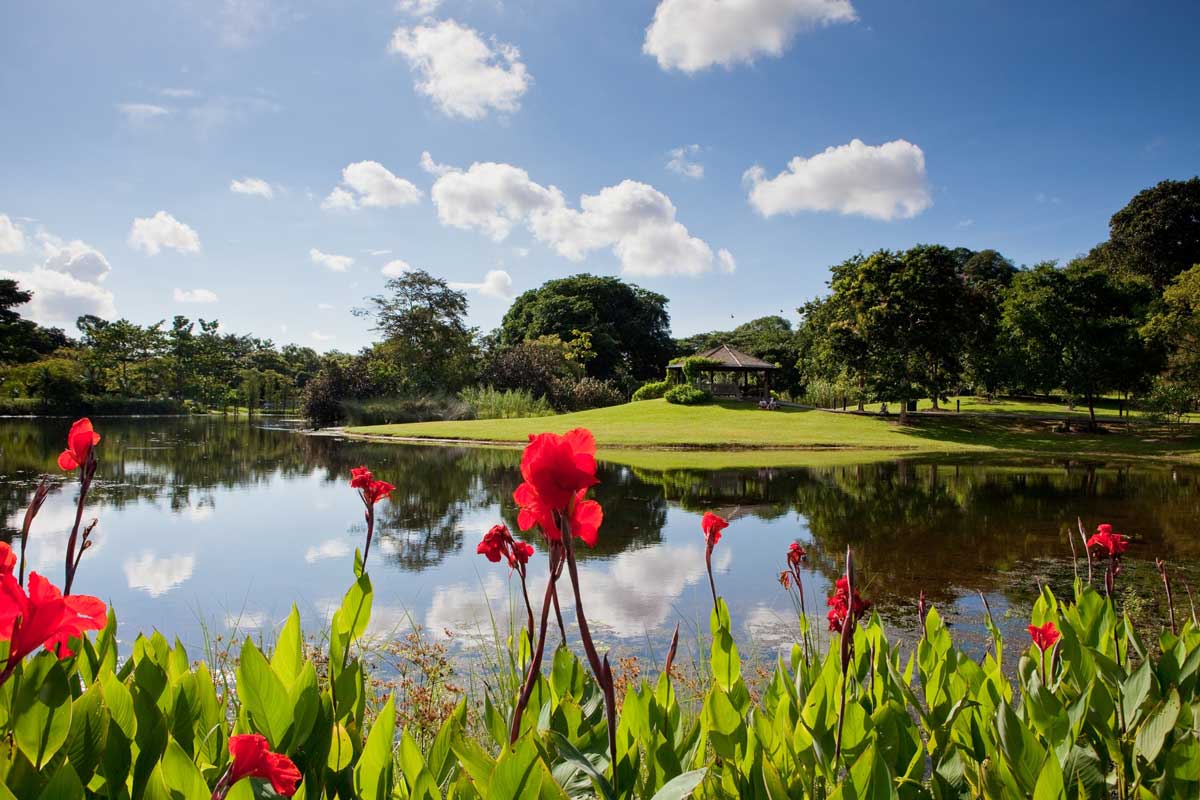 Source: Singapore Botanic Gardens via Facebook
Facebook: Visit Here
Website: https://www.nparks.gov.sg/sbg
Address: 1 Cluny Rd, Singapore 259569
Operating Hours: Daily, 5am-12am
Singapore Botanic Gardens are a must visit for any botany-lover. Wander over to the Ethnobotany Garden for a showcase of over 300 species of plants (so many varieties!). Or visit the National Orchid Garden (a personal favourite) with over 1000 species and 200 hybrids, splendiferous blooms giving beauty to the garden. Learn more about flower language while you're here! Did you know orchids are generally associated with love, fertility and elegance? Though, different colours give them new meanings.
Your children can also have a great time without getting bored. Jacob Ballas Children's Garden is the first one in Asia to be dedicated fully to children. With it's own farm, orchard, forest, streams and ponds, it's definitely a place your children would love to explore and play.
10. The Karting Arena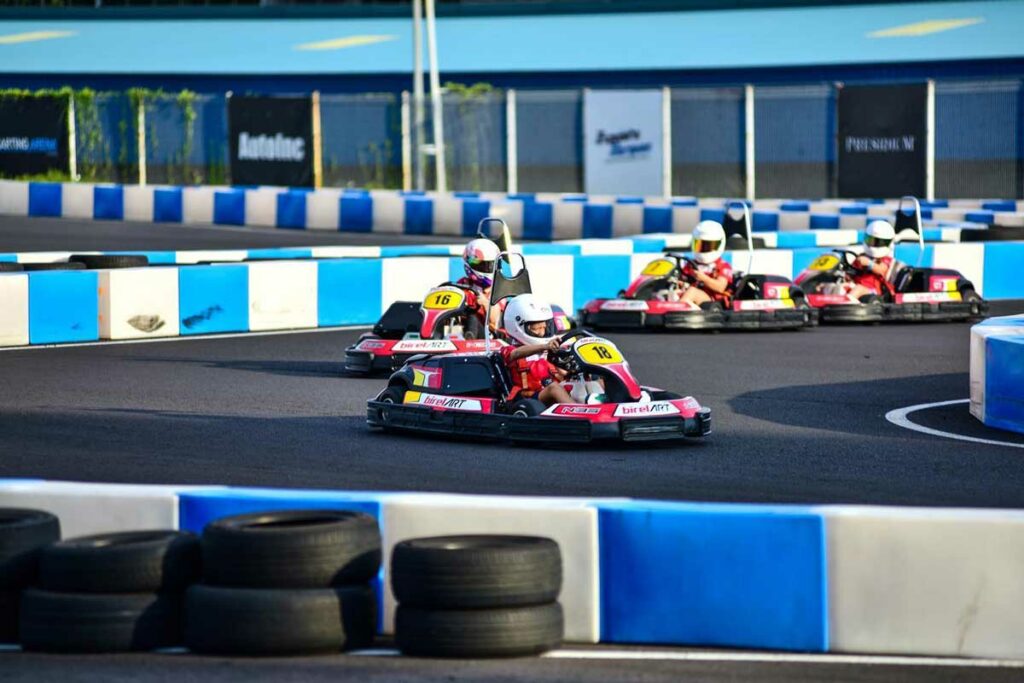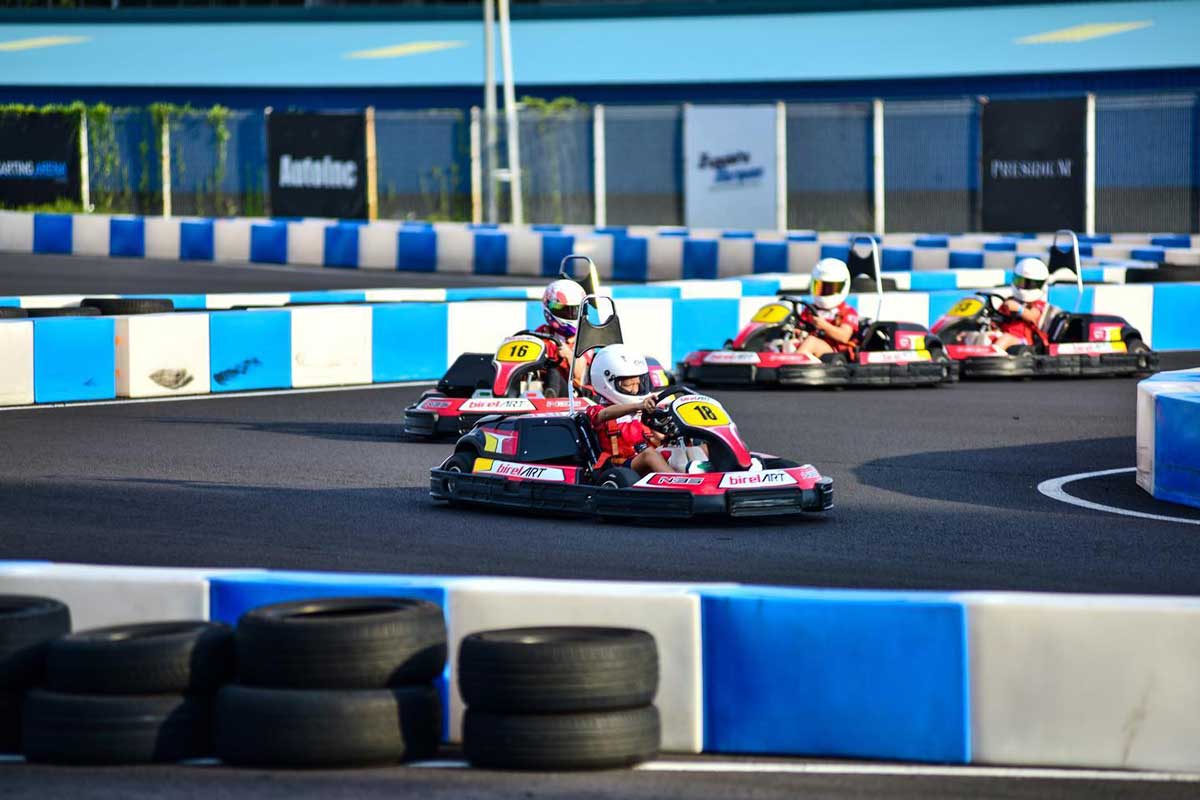 Source: The Karting Arena via Facebook
Facebook: Visit Here
Instagram: Visit Here
Website: https://thekartingarena.com/
Address: Bukit Timah | Jurong
Operating Hours: Bukit Timah | Jurong
The Karting Arena is Singapore's first full karting track. Choose between electric karts at Bukit Timah and petroleum karts at Jurong. At Bukit Timah, Singapore's first electric go kart track, you'll get an electrifying experience. It's 500 metres and 9 turns of pure adrenaline. At the Jurong track, you'll have petroleum karts and a 700 metre track with 11 turns. You'll feel unstoppable! Speed demons itching to race each other will love to get the F1 Experience with the Grand Prix. This involves competitive racing for 3 rounds: Practice, Qualifying, then the Final Race. So grab your friends, book a slot and go!
11. Singapore Wake Park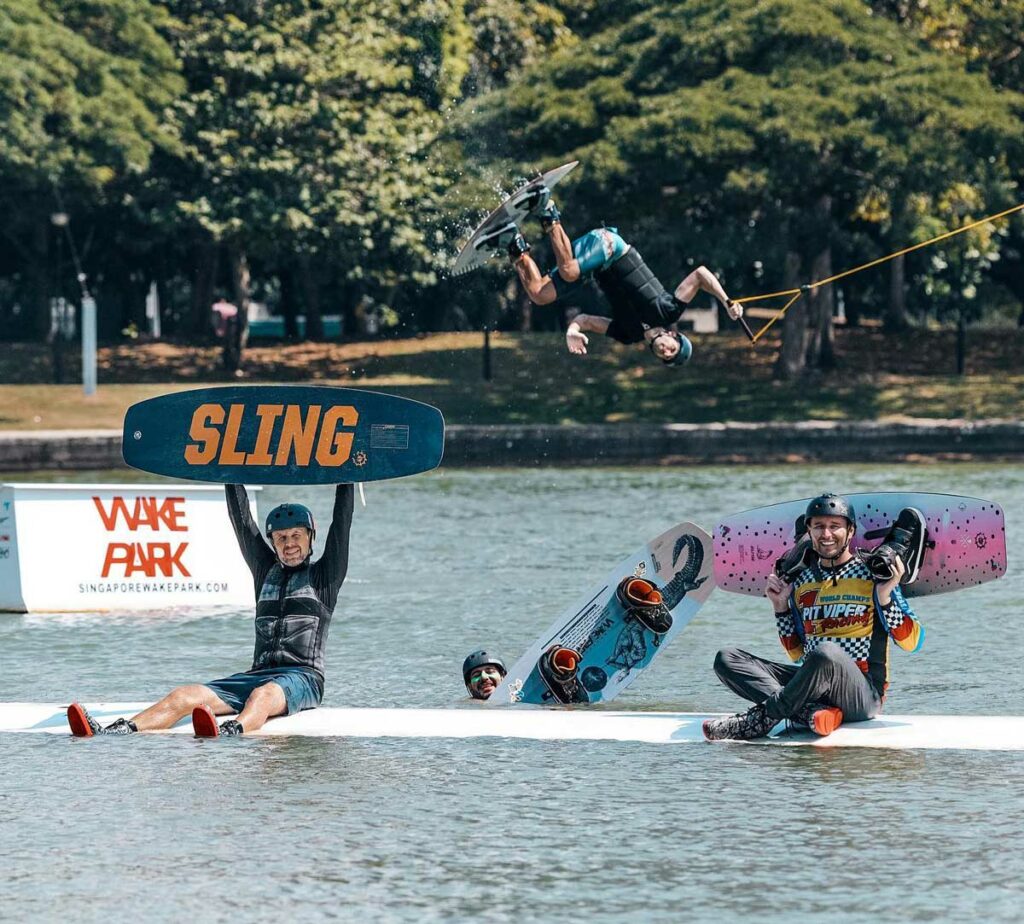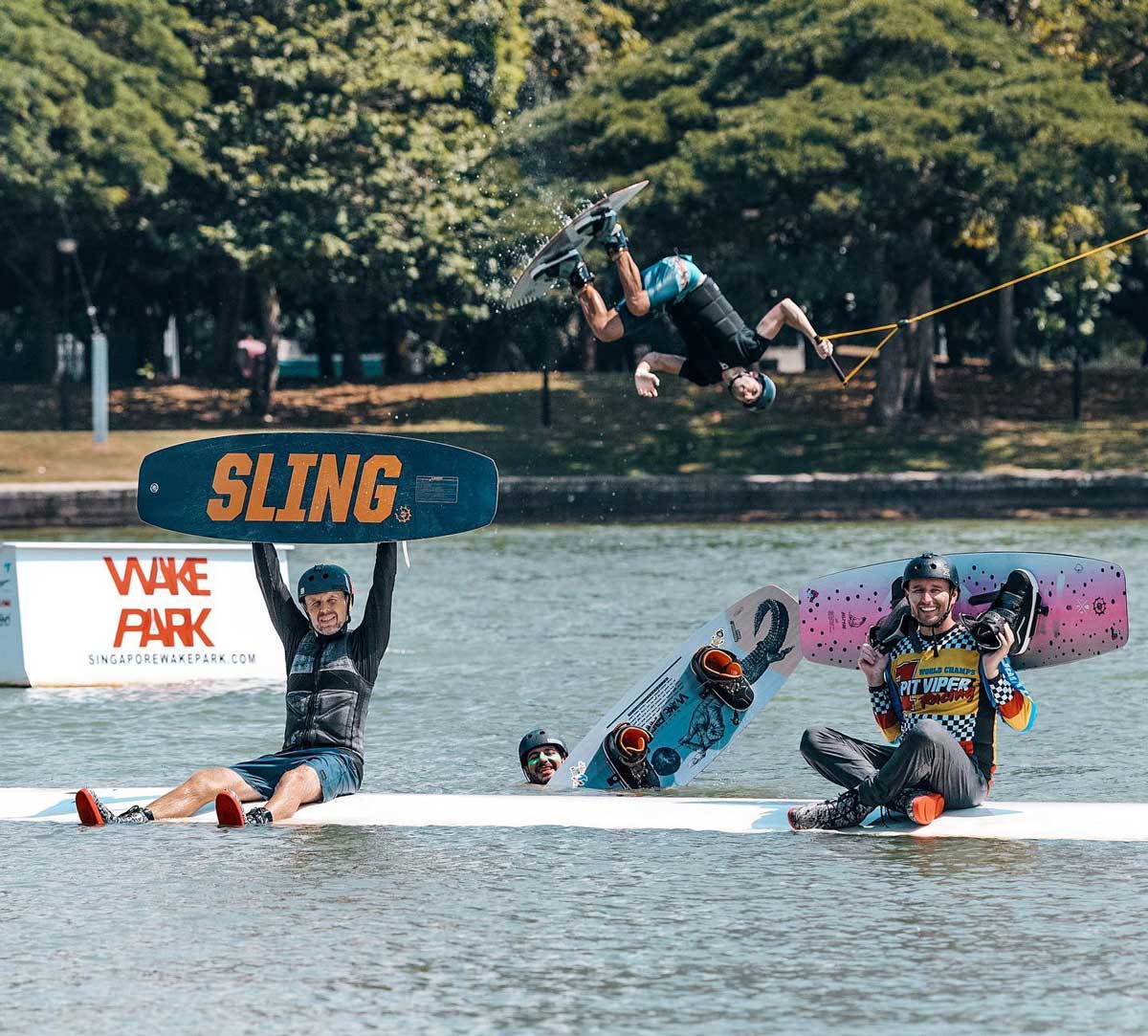 Source: Singapore Wake Park via Facebook
Facebook: Visit Here
Instagram: Visit Here
Website: https://singaporewakepark.com/
Address: 1206A East Coast Parkway, Singapore 449891
Operating Hours: Mon-Fri, 10am-9pm | Sat-Sun & PH, 9am-8pm
Singapore Wake Park is the only cable-ski park on the island. Located at East Coast Park lagoon, it's got 3 systems of difficulty. For beginners, we recommend System A, a 75 metre straight line, and you'll also have an instructor to guide you. System B is the intermediate track, also a straight line system, but 165 metres with obstacles and no instructor. Any experienced riders out there? You'll enjoy System C, a full-sized cable system with obstacles.
After you've cooled off and practised your tricks, why not head down to Coastal Rhythm cafe and bar for some semi-alfresco dining? Their menu of local and western favourites are sure to satiate your hunger after the adrenaline rush!
Conclusion
Now you're ready for your adventure! Get your dose of Vitamin D and most importantly, have fun! 
With the current state of COVID-19, some of these places may have restrictions or booking requirements, so make sure to check that before you go.
Looking for more things to do outdoors? Why not take the whole family for a day out with these fun kid-friendly outdoor activities in Singapore?!
What's your favourite outdoor activity in Singapore? Let us know!
• Written by Adrija Chakravarti