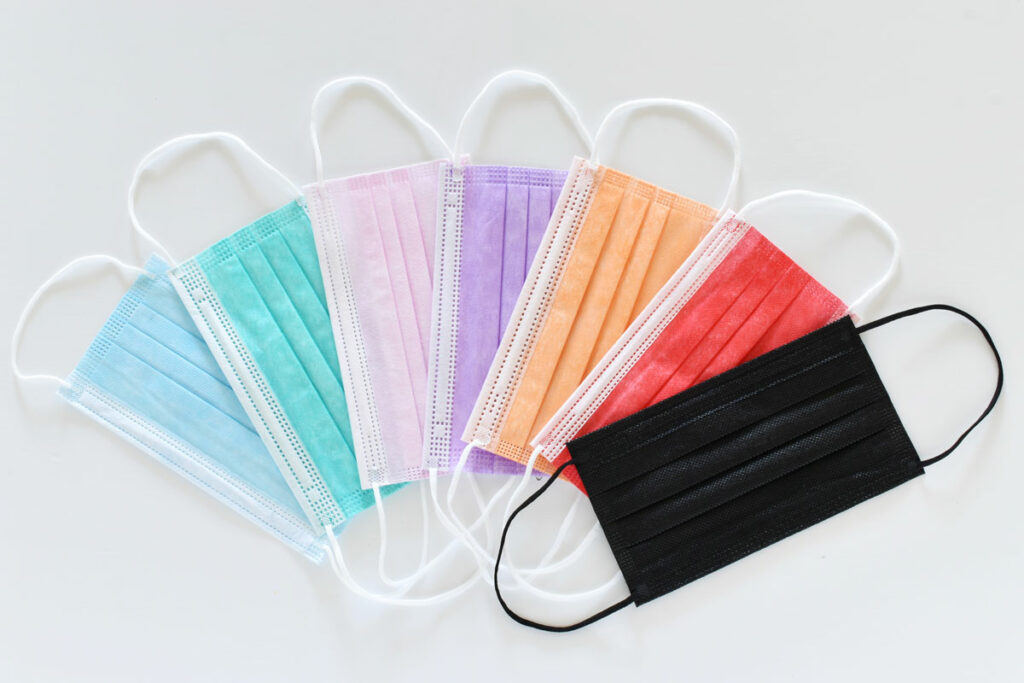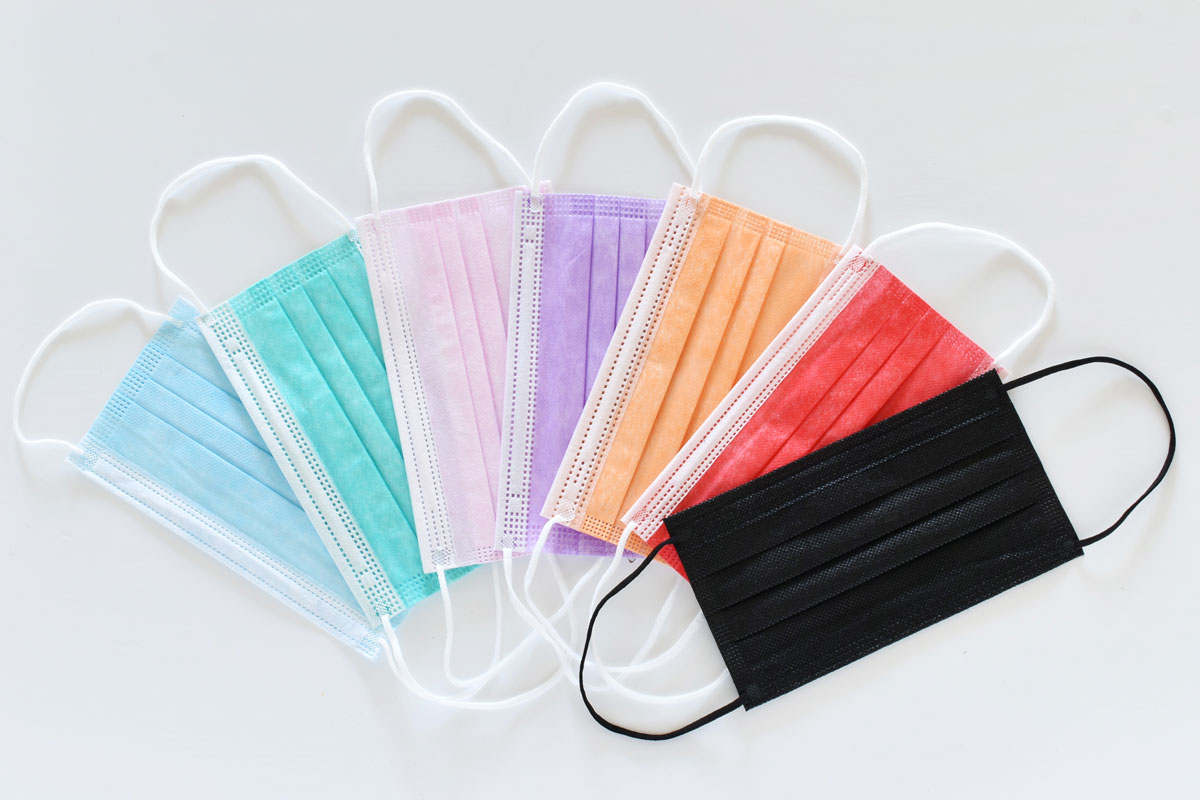 Dear reader, with Omicron looming over everyone's heads and cases rising, getting quality face masks is of utmost importance right now.
But what mask is the best? It's been 2 years since Covid-19 ravaged our sense of normality, and still some people may be unaware of what mask is the most effective! Right now, surgical, N95 and KN95 masks have been suggested as the best option. There are plenty of places you can find surgical masks, as we will get into later! While cloth masks provide some protection, they are ultimately not as effective against Omicron. If you choose to wear a reusable cloth mask, make sure it has 2-3 layers with a non-woven filtration layer in between.
Some tips! When buying masks, look for ones that are PFE (Particle Filtration Efficiency) and BFE (Bacterial Filtration Efficiency) certified. These will provide the best protection. Make sure the masks fit well over your nose and mouth. Do not wear masks with exhalation valves as they cause droplets to escape, making wearing a mask useless.
As a note, with cases predicted to rise with a new Omicron surge, make sure you know MOH's current COVID-19 Phase Advisory!
So if you've been struggling to find good masks, never fear! Here's 10 best places where you can find surgical or reusable cloth face masks for a safer pandemic.
Top Places to Buy Face Masks
1. The Mask Fellows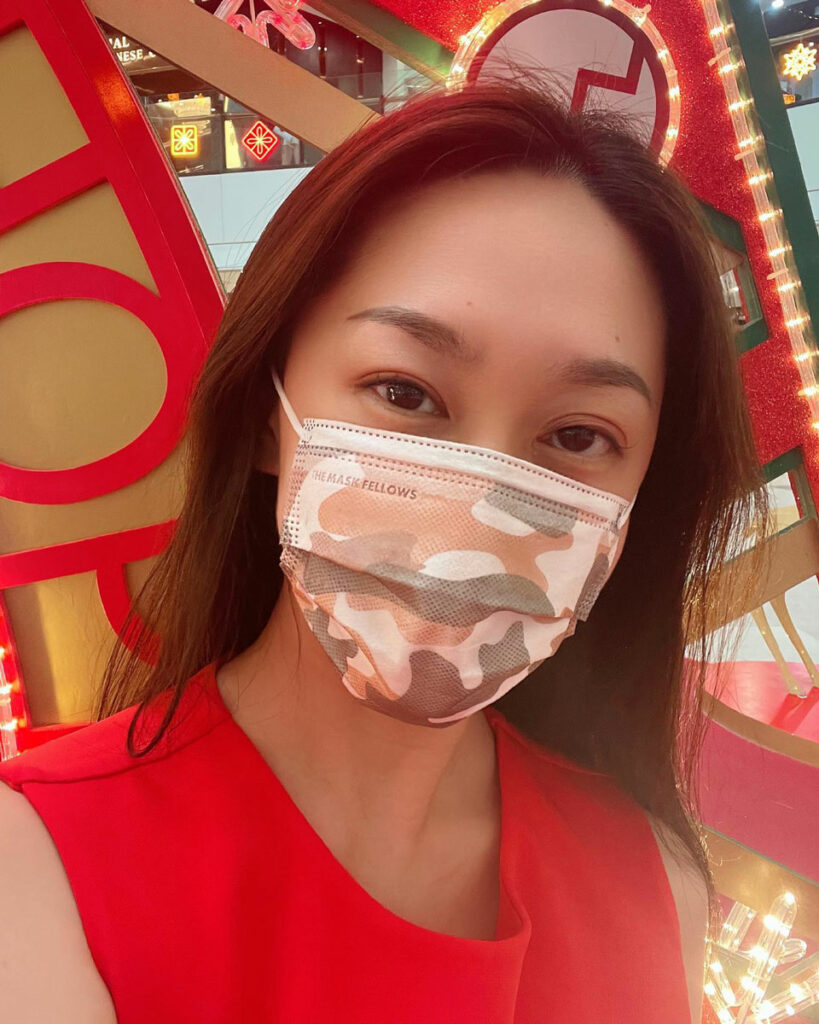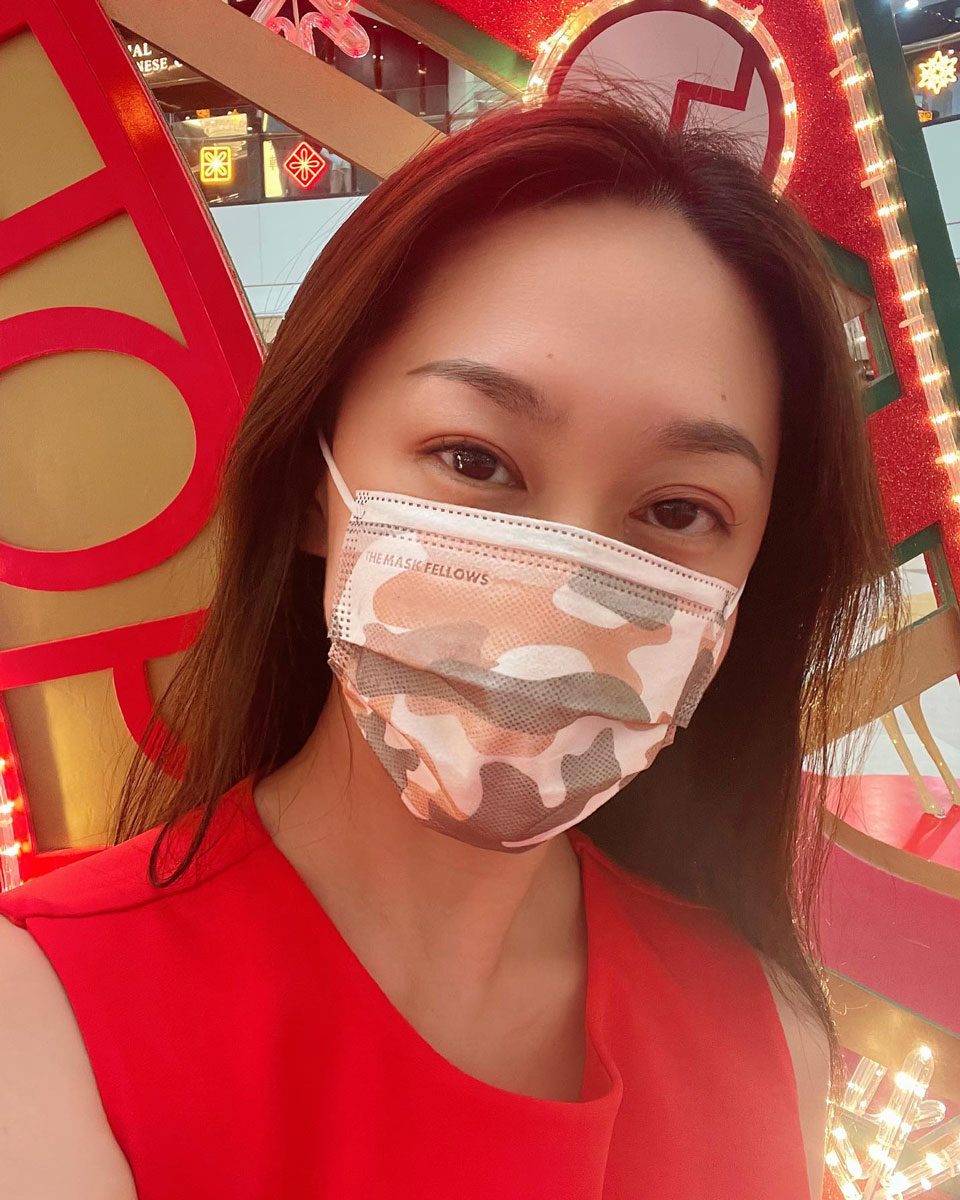 Source: The Mask Fellows via Facebook
Facebook: Visit Here
Instagram: Visit Here
Website: https://www.themaskfellows.com/
Address: 514 Chai Chee Lane, Singapore 469029
Operating Hours: Mon-Fri, 9am-6pm
Local Singaporean brand and HSA-licensed, The Mask Fellows aims to provide quality surgical masks to the public. They produce both adult and child sized disposable surgical masks that meet ASTM Level 3 and EN14683 Type IIR standards. With polypropylene spun-bond outer and inner layers with a meltblown non-woven filter middle layer, these masks are both BFE ≥ 99% and PFE ≥ 99% certified.
The Mask Fellows have soft, comfortable and non-irritating masks that you can wear in these trying times with Omicron on the rise. They even have limited edition collections like SG50, Green Forces, Jungle Ops and Sakura Frost, so get them while you can!
2. Guardian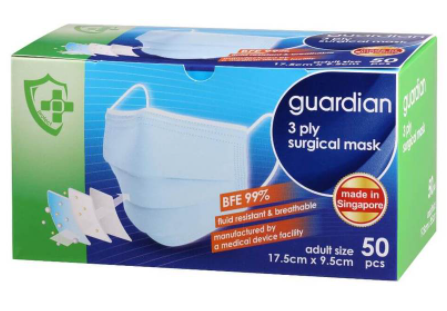 Source: Guardian's website
Facebook: Visit Here
Instagram: Visit Here
Website: https://www.guardian.com.sg/?lang=en
Address: Locations
Operating Hours: Locations
Convenience, variety, disposable, reusable, Guardian has it all! As the No. 1 health and beauty retailer in Singapore with over 116 stores island-wide, you're bound to find quality masks here! Guardian has 3-Ply or 4-Ply disposable surgical/medical masks with non-woven, fluid resistant outer and inner layers with melt-blown non-woven middle layers.
Such products include the BYD, WesCare and Kolmi masks. The WesCare KF design mask is BFE ≥ 99% certified and UV sterilised while the Kolmi 4-Ply medical masks are splash resistant, comfortable, breathable and BFE ≥ 99% and PFE ≥ 98% certified. They even have reusable masks like the breathable Vi-Mask Elite, which is a CE Certified medical grade mask with cooling quick dry technology. It has an adjustable cord and a 100% bamboo lining. So go down to your nearby Guardian to pick up a handy supply of masks, whether you choose disposable or reusable.
3. Watsons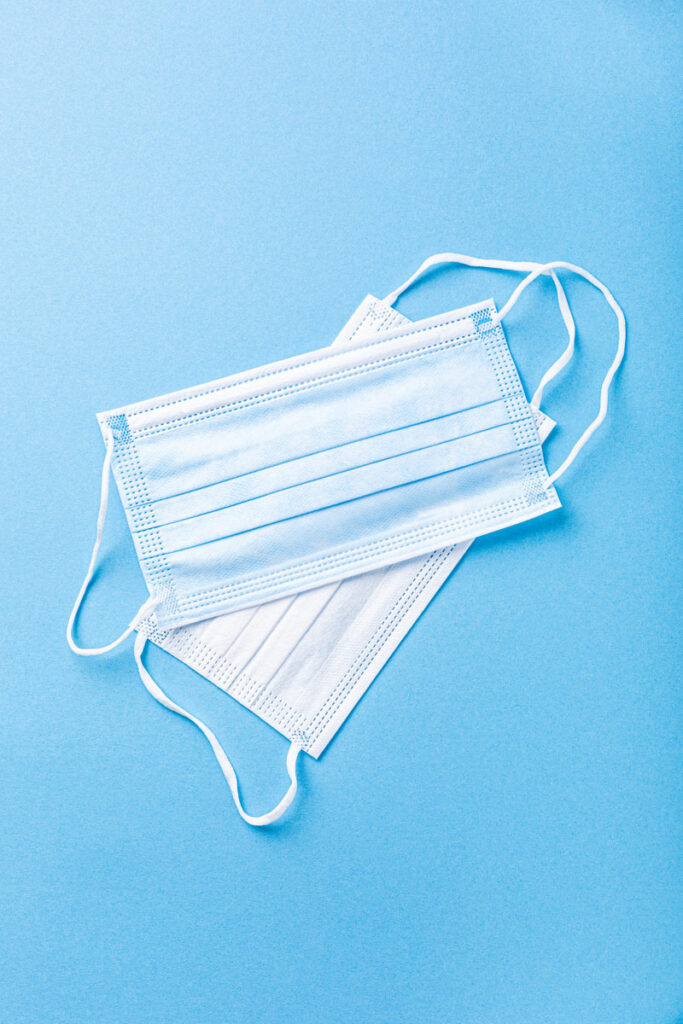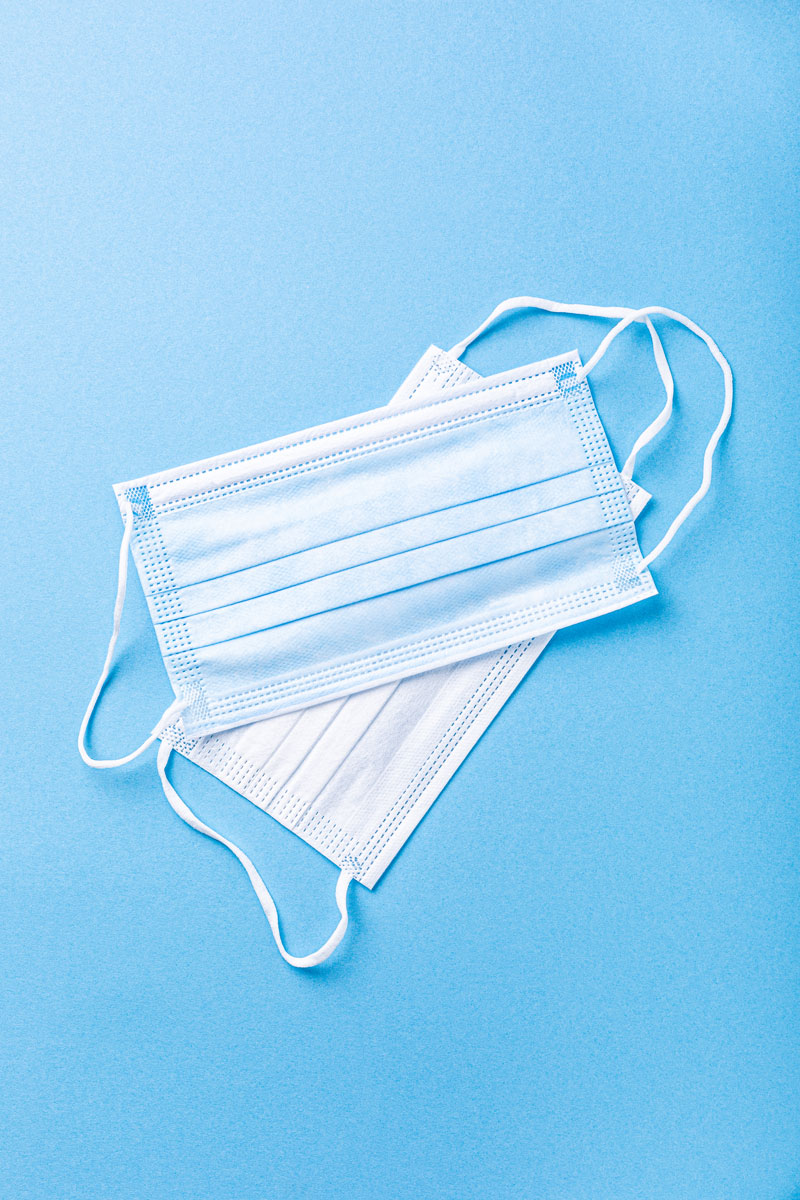 Facebook: Visit Here
Instagram: Visit Here
Website: https://www.watsons.com.sg/
Address: Locations
Operating Hours: Locations
Watsons is a great go-to for regular disposable masks since it's convenient and provides good quality products! With a selection of 3-Ply surgical masks which are BFE ≥ 99% certified and made of soft, pleated non-woven material to catch any droplets, dust or any other air particulates, you're sure to find the masks you need. They also have KN95 masks with a soft inner layer, protective outer layer and electrostatic filters as middle layers for maximum protection.
4. Shopee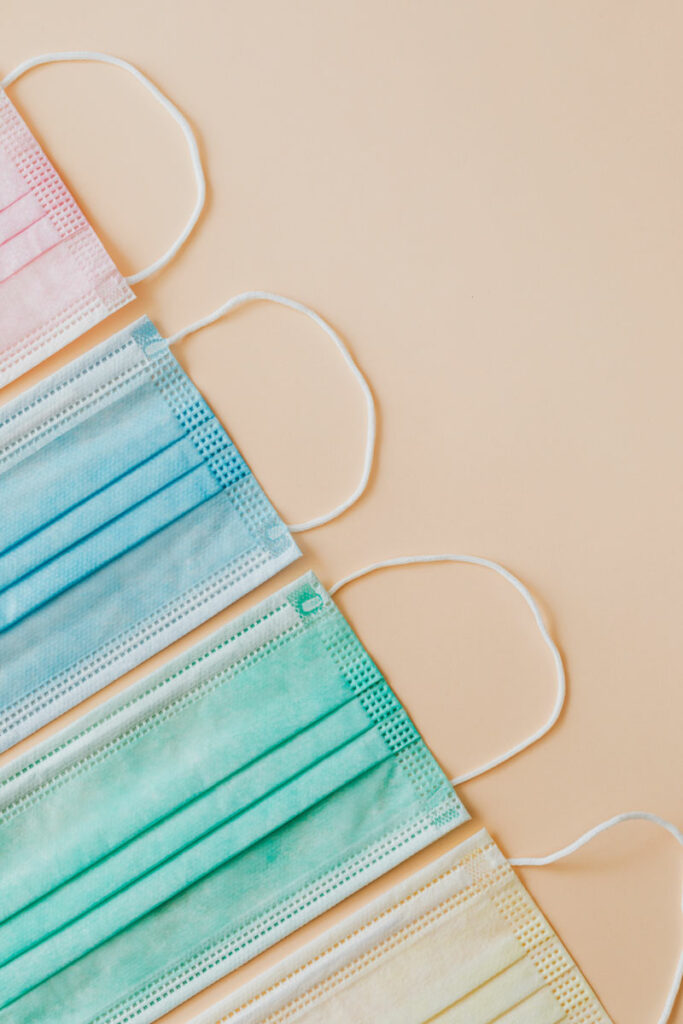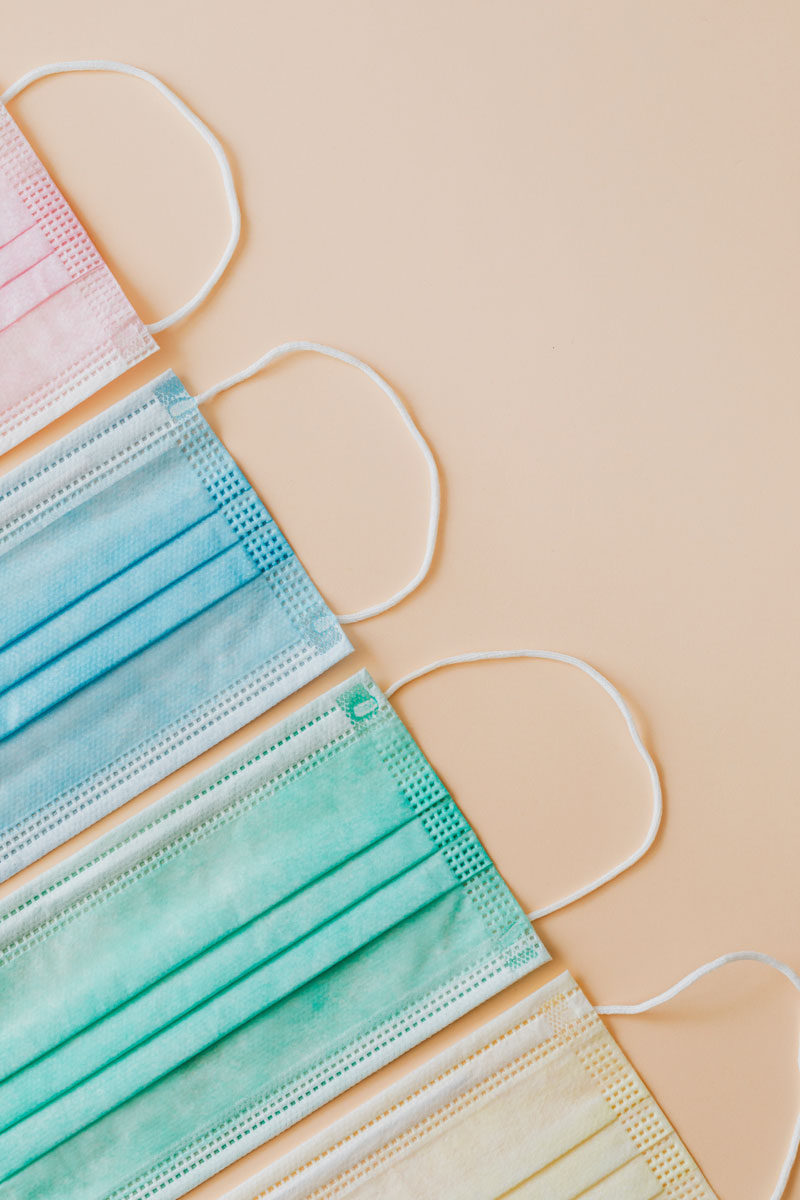 Facebook: Visit Here
Instagram: Visit Here
Website: https://shopee.sg/
Shopee is another convenient online platform to find various sellers with all types of masks, from surgical, N95, KN95, KF95 to reusable. But when you use platforms like Shopee and Lazada, it's important to determine whether what you are buying is made of good quality. So just make sure that you buy from reputable sources and check that they are BFE or PFE certified! Another good method of evaluation is to make sure any masks you buy have the manufacturer's name and expiry date on the box. Other than that, there are many reputable sellers of Shopee that will provide you with good quality face masks to protect you from Covid-19.
5. ProShield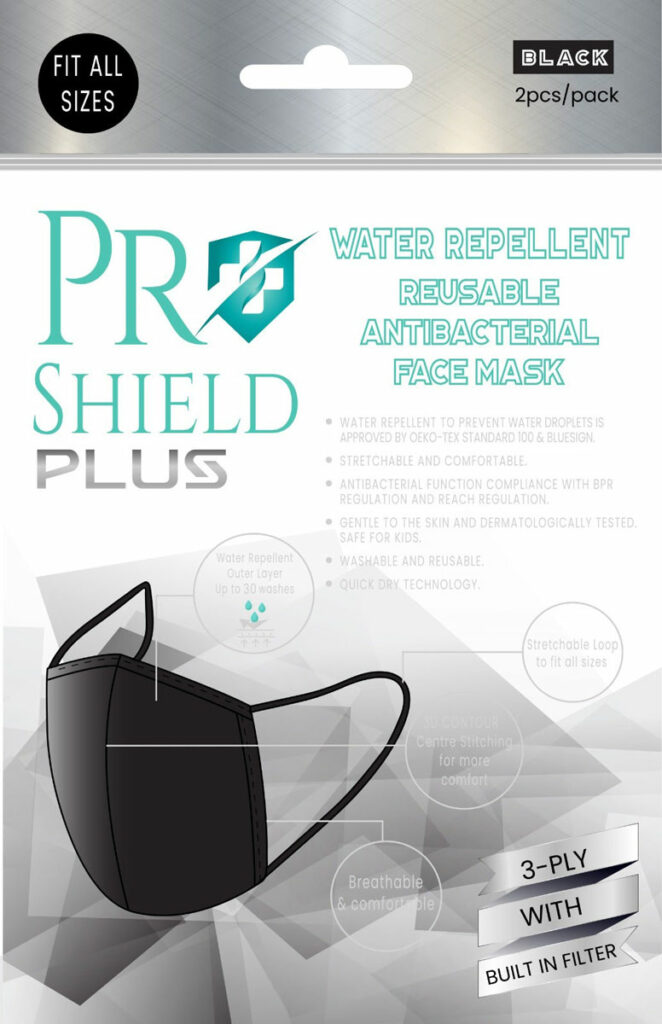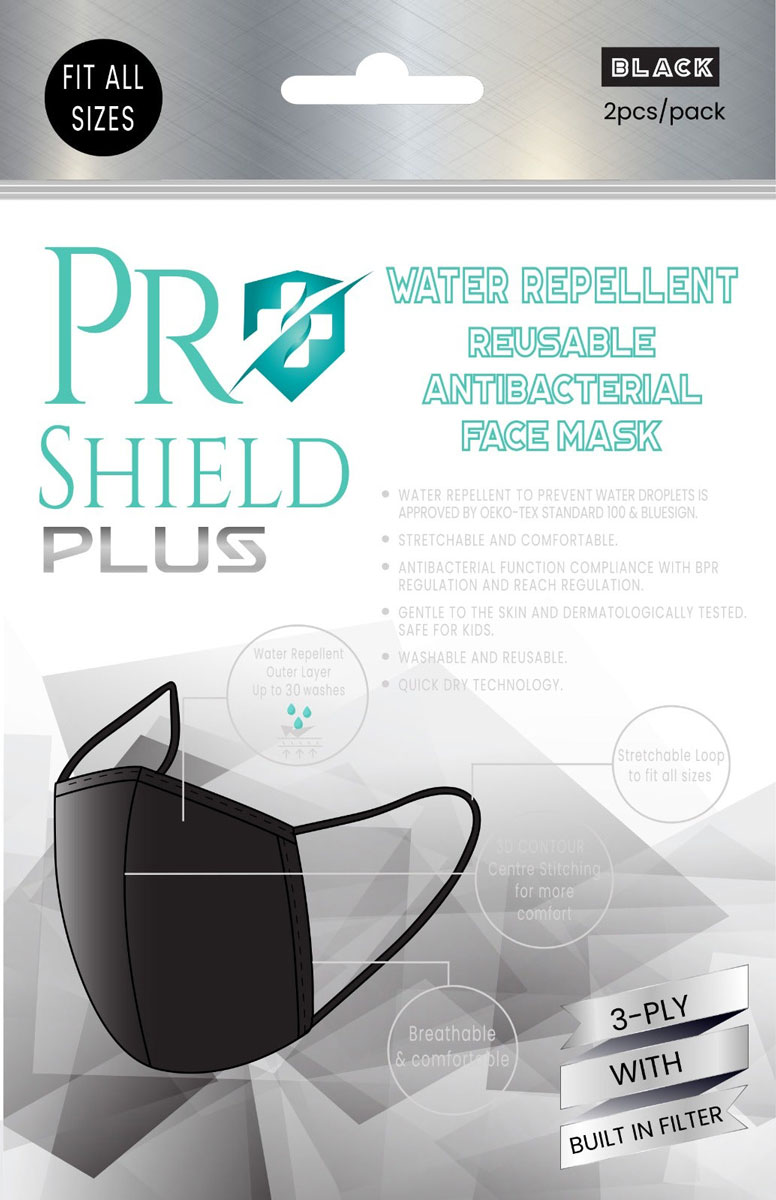 Source: ProShield's website
Facebook: Visit Here
Instagram: Visit Here
Website: https://proshield.com.sg/
Address: Locations
Operating Hours: Daily, 11am-9:30pm
ProShield has both surgical and reusable masks for sale. With some choice, you can best compare the two and choose what you want to buy! Firstly, they have HSA-licensed surgical masks with BFE ≥ 99% and PFE ≥ 98% certifications, meeting ASTM 2100 standards. They also have washable fabric face masks with disposable filter insertions, flexible wire nose bridges to fit snugly on your face and adjustable ear loops. Some masks have a sizing of S-XL, and all reusable masks have water repellent finishing and antibacterial properties. These include the ProShield Core Mask, ProShield Premium Mask and the Temasek MaskFit Plus Mask. ProShield prides itself on having eco-friendly, water resistant, hypoallergenic and child-friendly masks.
6. Enro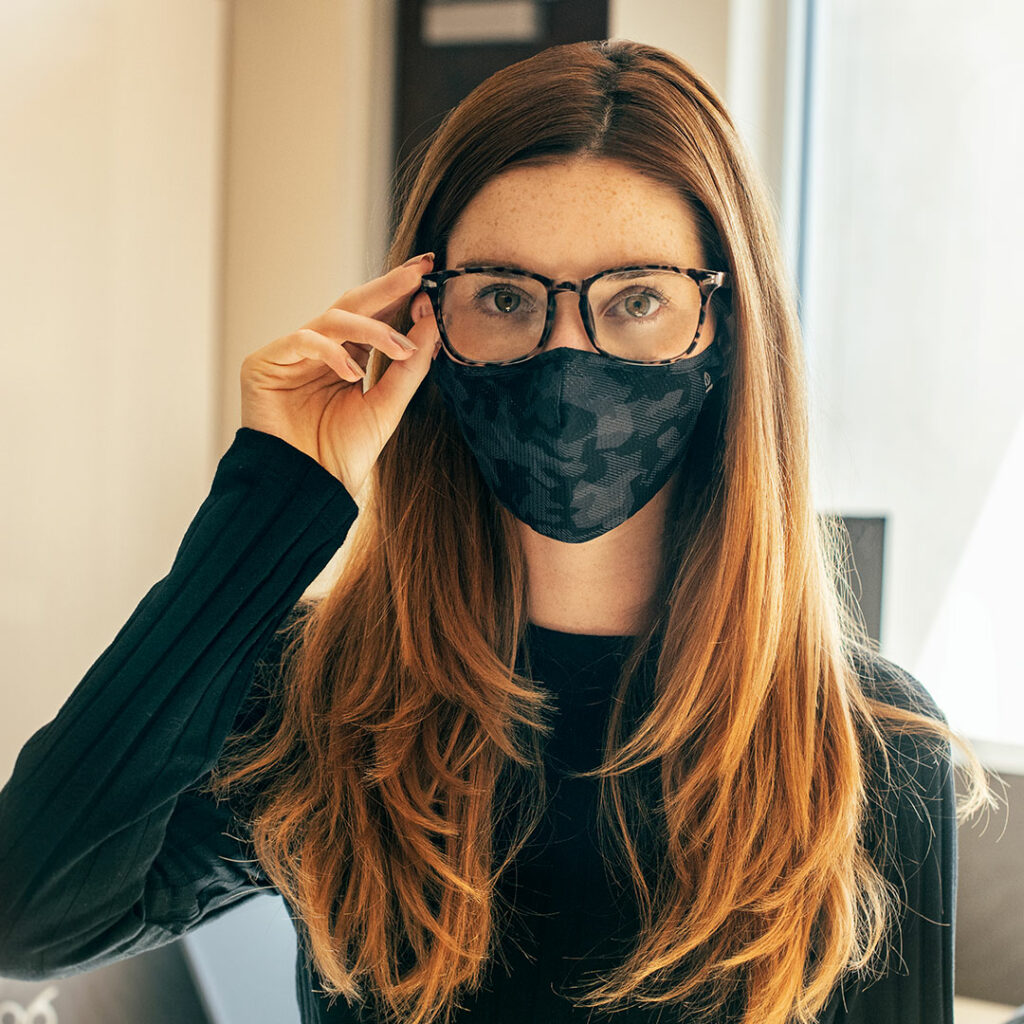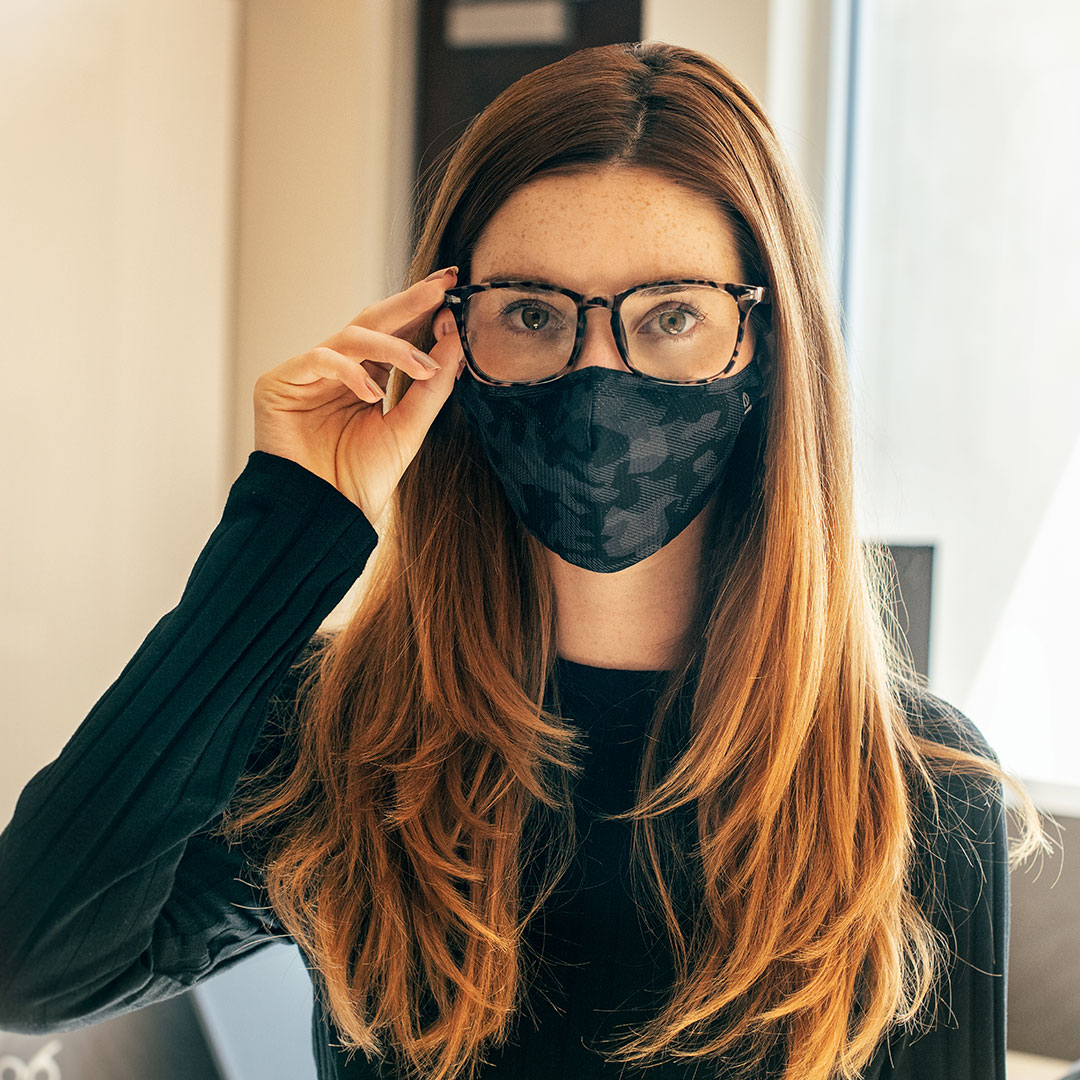 Source: Enro via Facebook
Facebook: Visit Here
Instagram: Visit Here
Website: https://asia.enro.com/
Stylish, comfortable, breathable and effective? Get me 10! These reusable masks are lab tested and made with cutting-edge technology and craftsmanship to bring you comfort and protection. Breathe better, feel better with the lightweight feeling and snug fit. With a SILVADUR™ antimicrobial finish and advanced PMO.1 filters, these gorgeous reusable masks are some of the best of their kind.
Choose between their two types of masks: Curv and Tech. Curv masks are lightweight and have a spacious 3D structure with a round shape to provide you with more room. On the other hand, Tech masks have a weightless feel (they're even lighter!), but they are more contoured to your face shape for an even better fit. They're machine washable up to 100x so they're built to last! Get free shipping now when you spend at least S$75!
7. Will & Well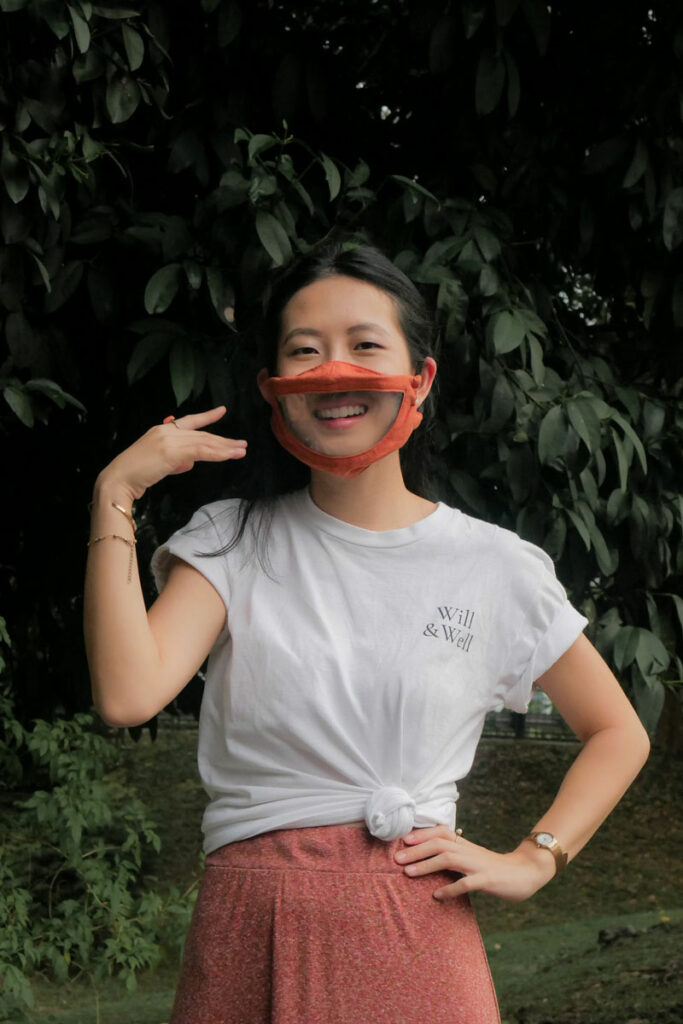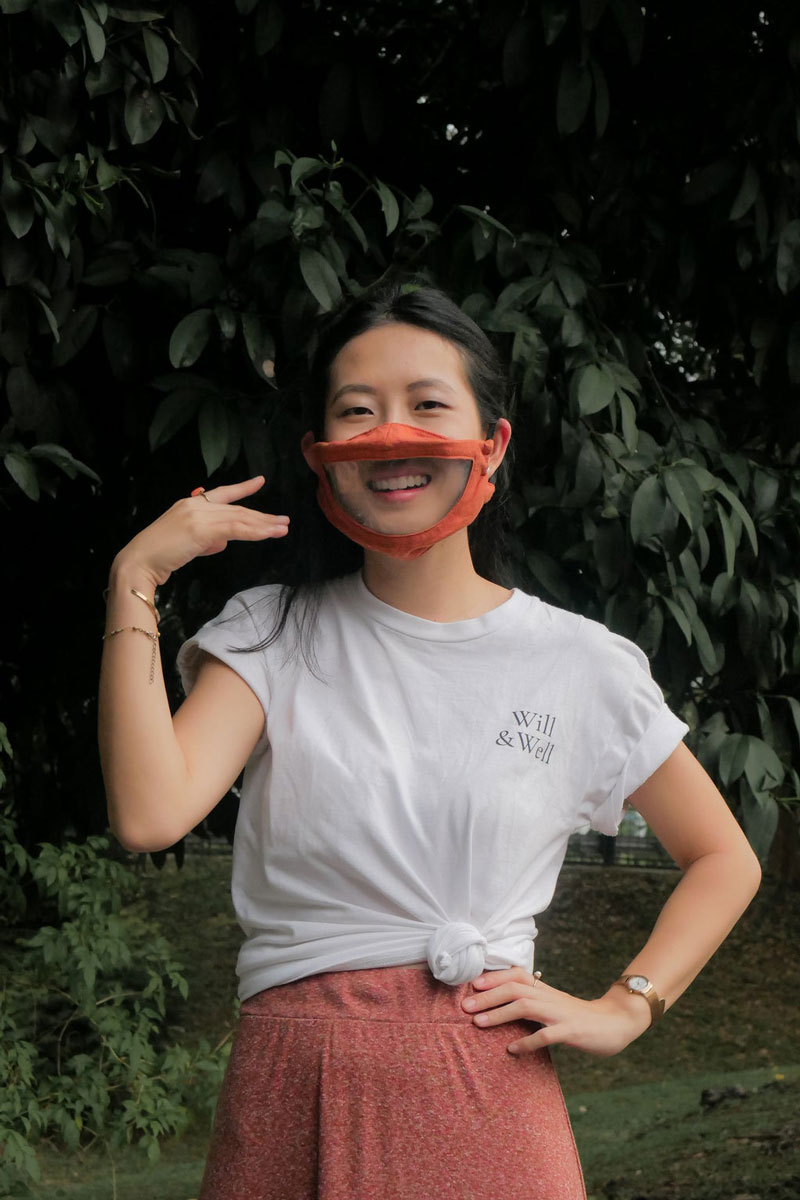 Source: Will & Well's website
Facebook: Visit Here
Instagram: Visit Here
Website: https://willandwell.com/
Address: Locations
Operating Hours: Locations
With the new normal of mandatory face masks, Will & Well aims to be inclusive of people who are hearing-impaired and/or require visual cues to communicate. Hence, they've created a clear PVC "window" in their face masks! How innovative! These masks are made of a polyester-cotton blend and natural fibre cotton for better protection. They also have Duckbill Masks which have a 3-Ply structured face mask with a filter insert, and Boat Masks with a water-resistant outer layer and 2 cotton layers. All of their masks have a flexible anti-rust nose wire and adjustable elastic ear loops to make sure it has a comfortable fit on your face. Will & Well's masks are made to order, so keep that in mind when you browse their store!
8. Dermacool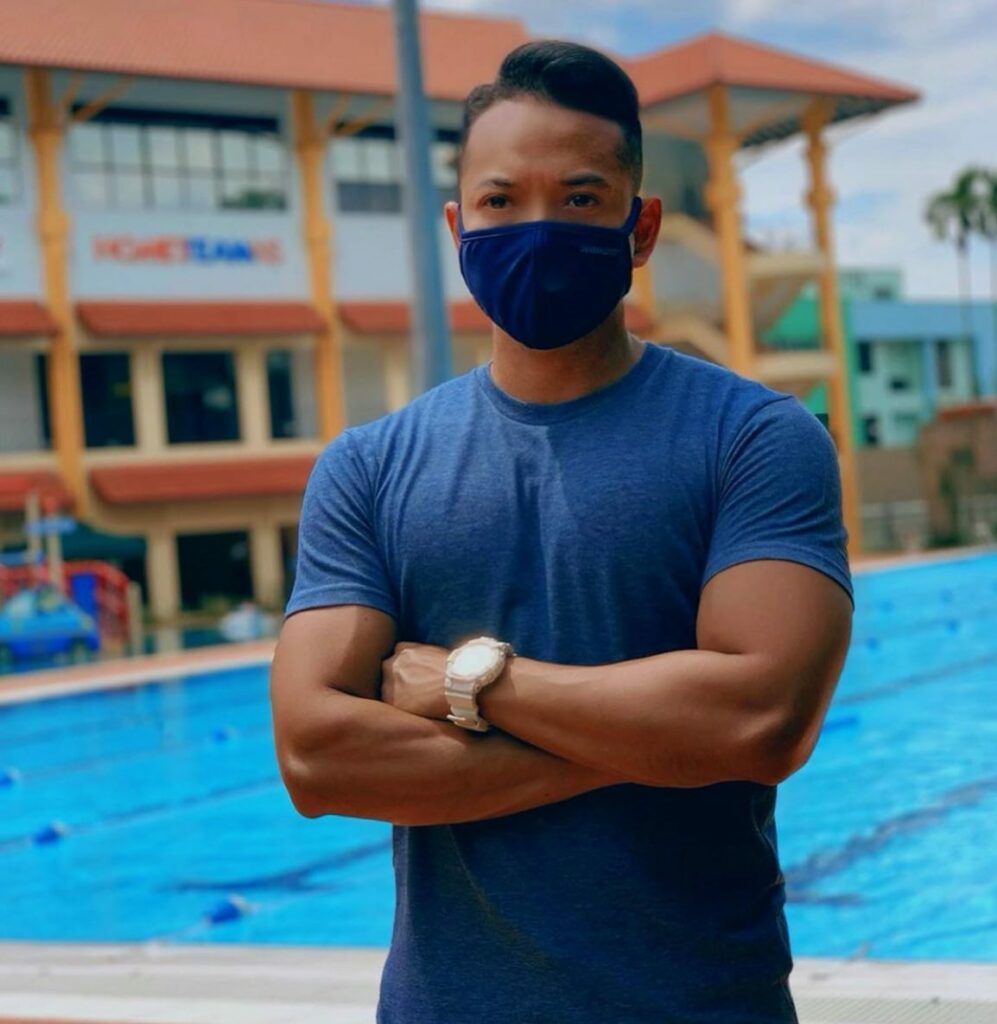 Source: Dermacool via Facebook
Facebook: Visit Here
Instagram: Visit Here
Website: https://dermacool.sg/index.php
Address: 10 Raeburn Park, Singapore 088702 | 92 Kaki Bukit Industrial Terrace, Singapore 416171
Dermacool started off as a way to find a cure for a young boy with Ichthyosis vulgaris to provide skin with moisture-retention and a protective barrier against UV radiation.
They have 2 types of masks that are great for activewear and sports. The Dermacool Shield Mask has 2 antibacterial, water repellent layers for breathable protection. However, their popular 3-Ply Reusable Sports Mask is made out of nanotechnology polyester to create an antibacterial, breathable and comfortable mask. It's also embedded with zinc oxide minerals for antibacterial effect, UPF 50+, and is washable up to 100 times! Dermacool's masks are great for those with eczema or who are active, thanks to their quick-drying, cooling effect!
9. 1929 Mask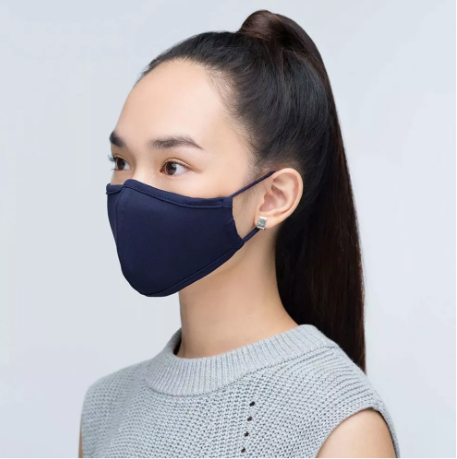 Source: 1929 Mask's website
Website: https://reusablefacemasks.com/shop-for-1929-reusable-face-masks
1929 Mask sells reusable, 3-Ply water-repellent, antimicrobial and comfortable masks for regular use. They have both adult and child sizes so your child can also be well-protected against Covid-19. Their outer layer is made out of microfibre with 5% spandex, the stretchable fabric giving flexibility to fit different face shapes and sizes. With a cotton-polyester blend centre layer, injected with anti-bacterial, antiviral agents, and a 100% soft cotton inner layer, your face will be grateful for this comfortable feeling mask. It's water-repellent and washable up to 100x, even after which the antibacterial properties are still effective!
10. Independent Market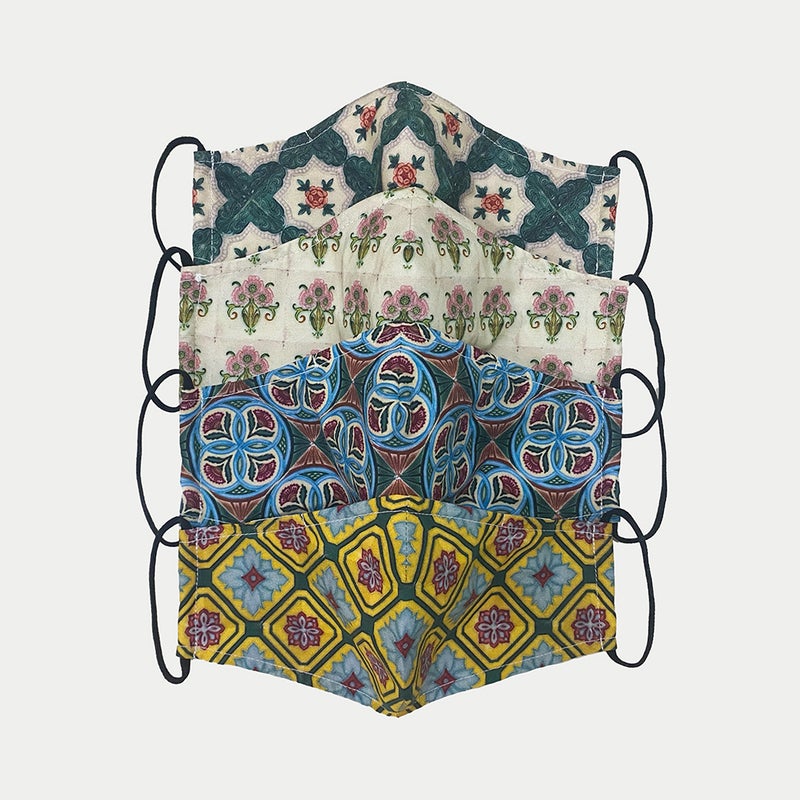 Source: Independent Market via Facebook
Facebook: Visit Here
Instagram: Visit Here
Website: https://www.independentmarket.sg/
Address: 211 Holland Avenue, Holland Road Shopping Centre, Singapore 278967
Operating Hours: Daily, 10:30am-7pm
Add some colour and personality to your outfit with Independent Market's collection of funky, patterned face masks for both adults and children! They have 100% cotton, 2-Ply layered masks with additional pockets for inserting disposable filters to make it 3-Ply. The inner layer is made up of cotton gauze topped up with antimicrobial treatments to absorb droplets. They have a BFE 99.9% rating and you can wash these masks up to 30 times.
Explore their collections created with collaborations with Peranakan Tiles Gallery, The Little Drom Store, Ah Guo and Delighting Ideas as well as numerous kids prints! They also provide transparent face masks with a clear PVC window for those that are deaf or experience hearing loss to make mas-wearing more accessible and inclusive for all!
Conclusion
There we have it! 10 of the best places to buy all types of masks, depending on what you prefer.
Remember, even with Chinese New Year celebrations right around the corner and how tired we must all be of Covid-19, it's still important to wear your mask securely, adhere to regulations, and practice safe distancing.
Let's all do our part for our community so we get past this pandemic! We at EPOS hope you stay safe and stay well!
• Written by Adrija Chakravarti