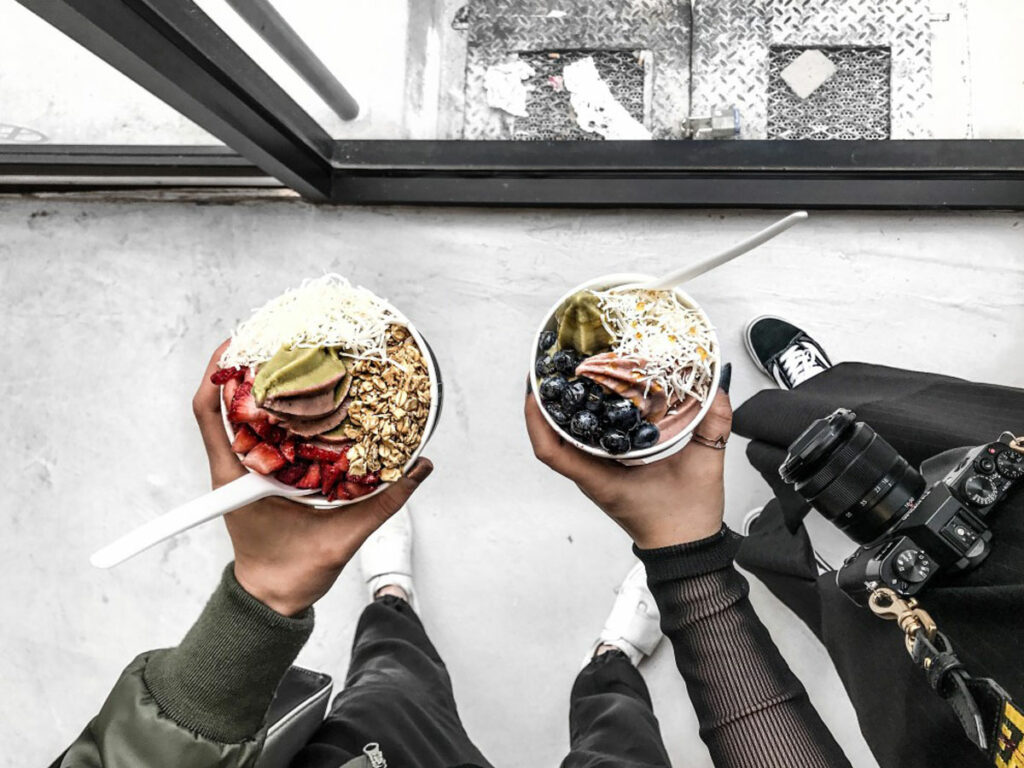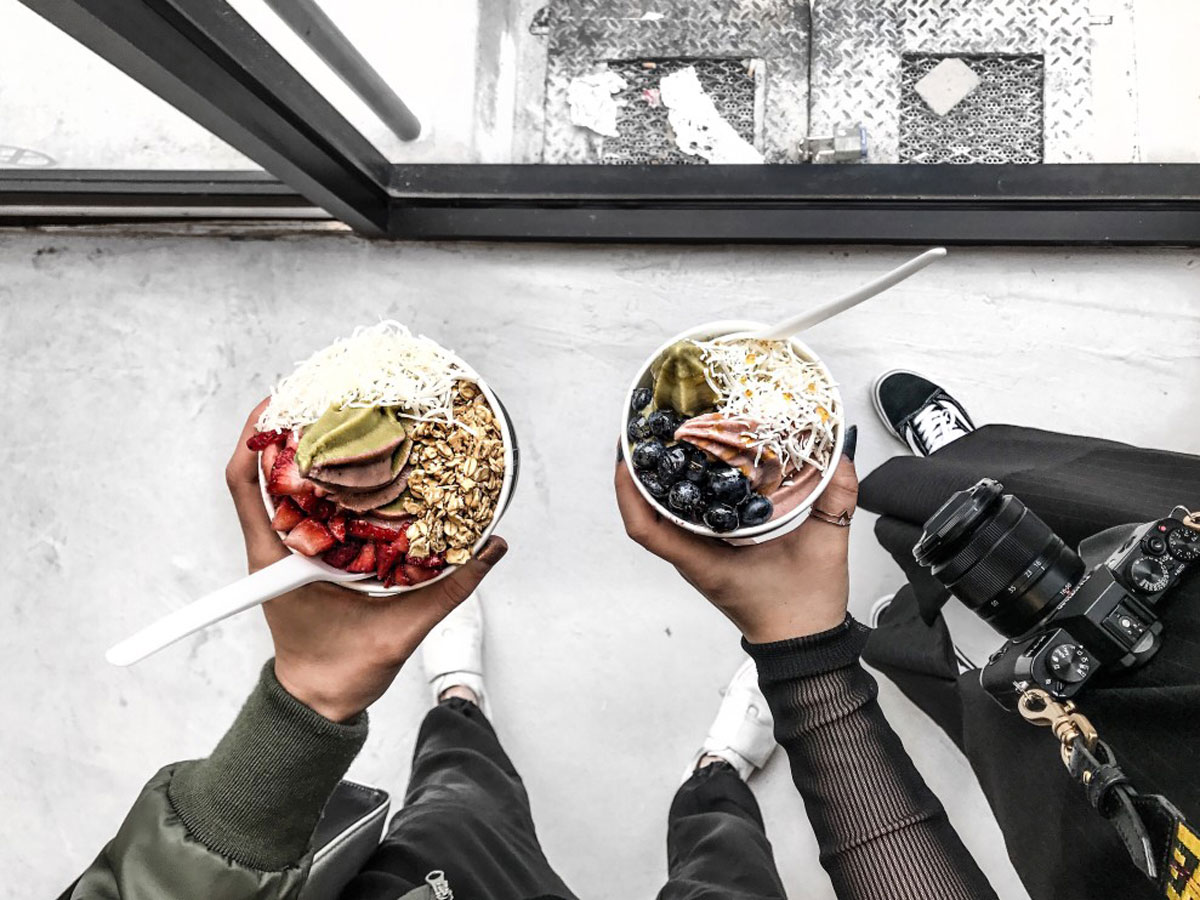 Frozen yogurt, or froyo, is one of the best cold treats to have! With natural calcium and live active cultures, it's healthy but without sacrificing its yummy taste! Besides the original natural yogurt base, many froyo shops have different flavours and toppings for you to choose from and enjoy!
So if you're wanting a good treat, let your taste buds experience flavour with these 8 best frozen yogurts shops in Singapore. It's froyo time!
Best Frozen Yogurt in Singapore
1. llaollao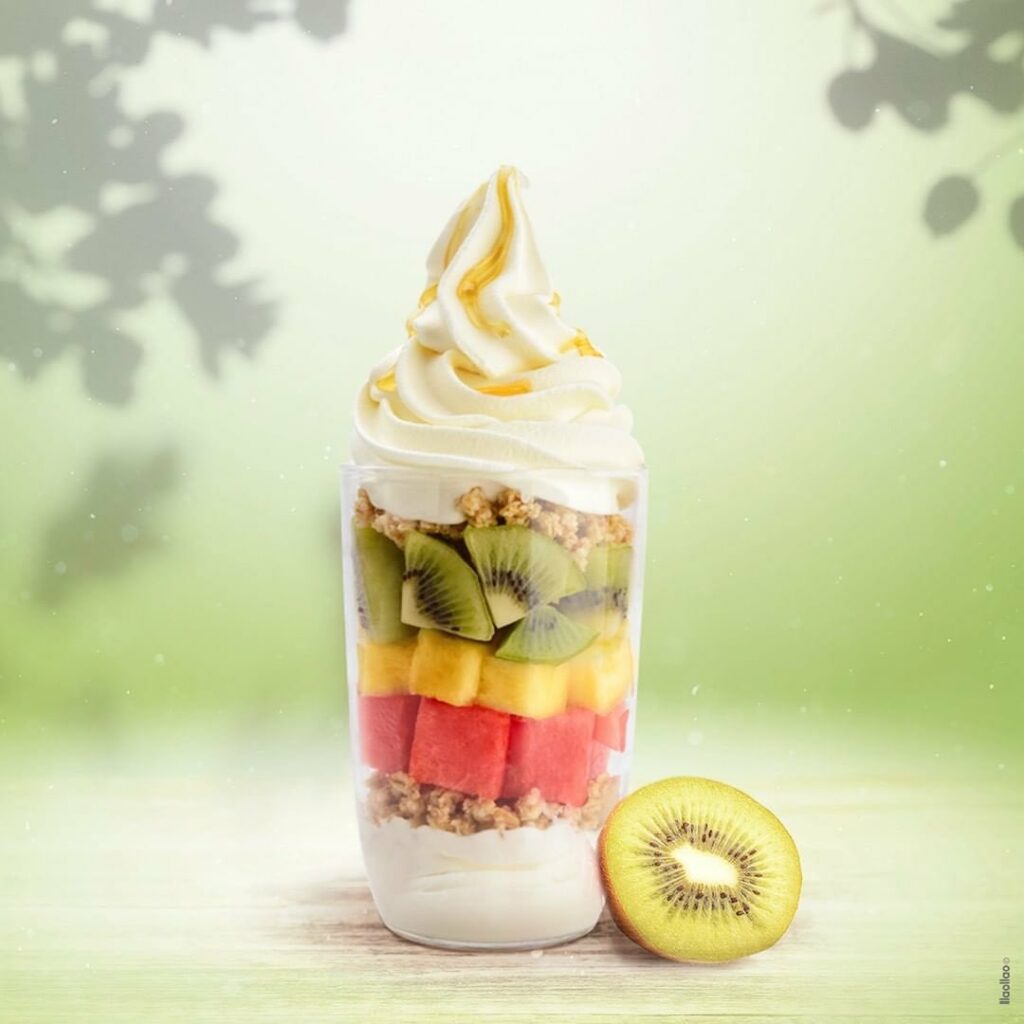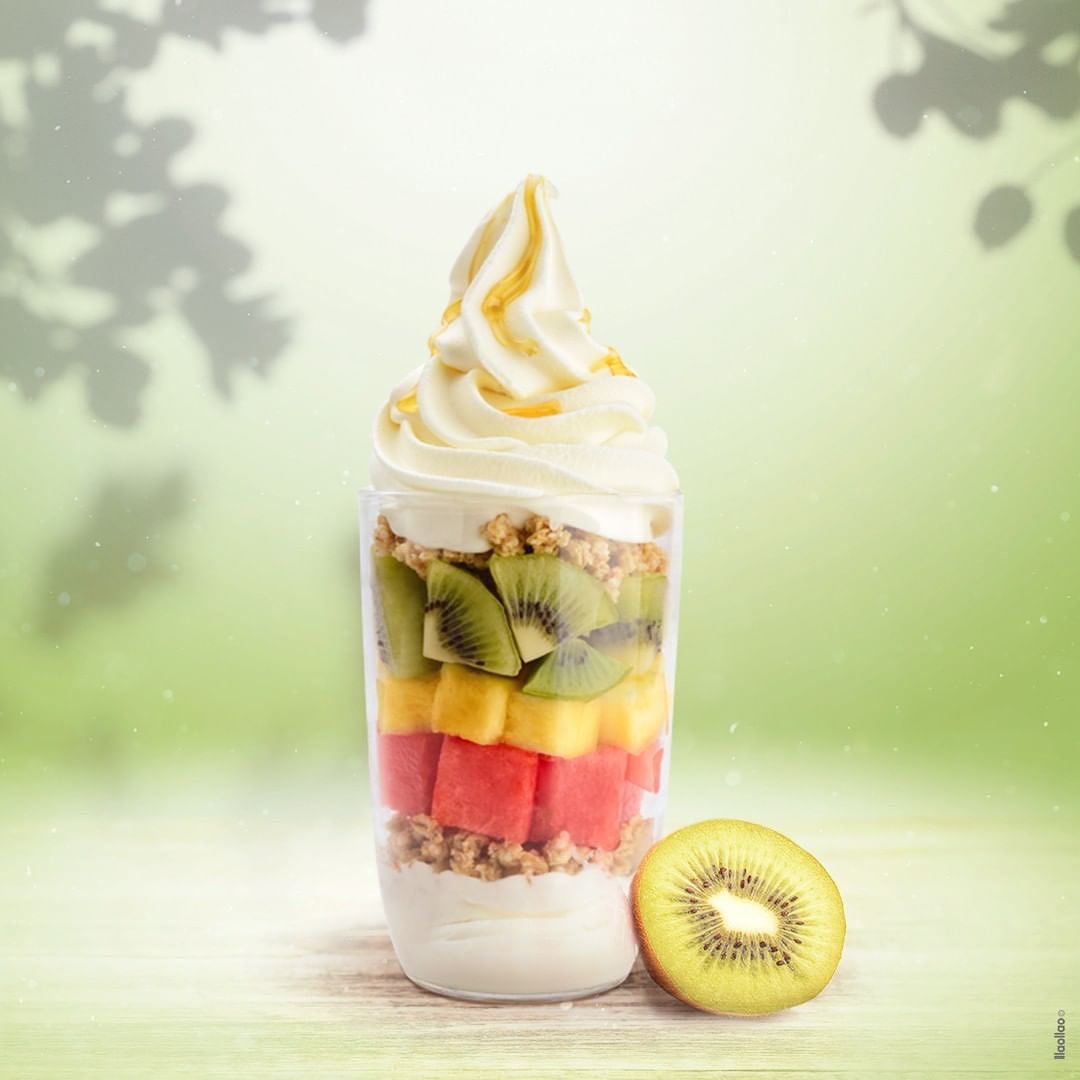 Source: llaollao via Facebook
Facebook: Visit Here
Instagram: Visit Here
Website: https://www.llaollaoweb.com/en/
Address: Locations
This Spanish brand surely needs no introduction! llaollao 's yogurt made with their own skimmed milk is creamier, less cold and melts slower than traditional ice cream, making it the perfect treat! The best thing about llaollao is their selection of toppings so add a little extra to your yogurt! With freshly cut seasonal fruit such as watermelon, kiwis and strawberries, and delicious sauces like mango, chocolate, and dulce de leche, you'll have plenty of options. llaollao also has a variety of naturally crunchy toppings like cereals, muesli, dried fruits and fun classics like Kitkat® Pop Choc! That perfect tone of sourness just hits the right spot!
2. Yoguru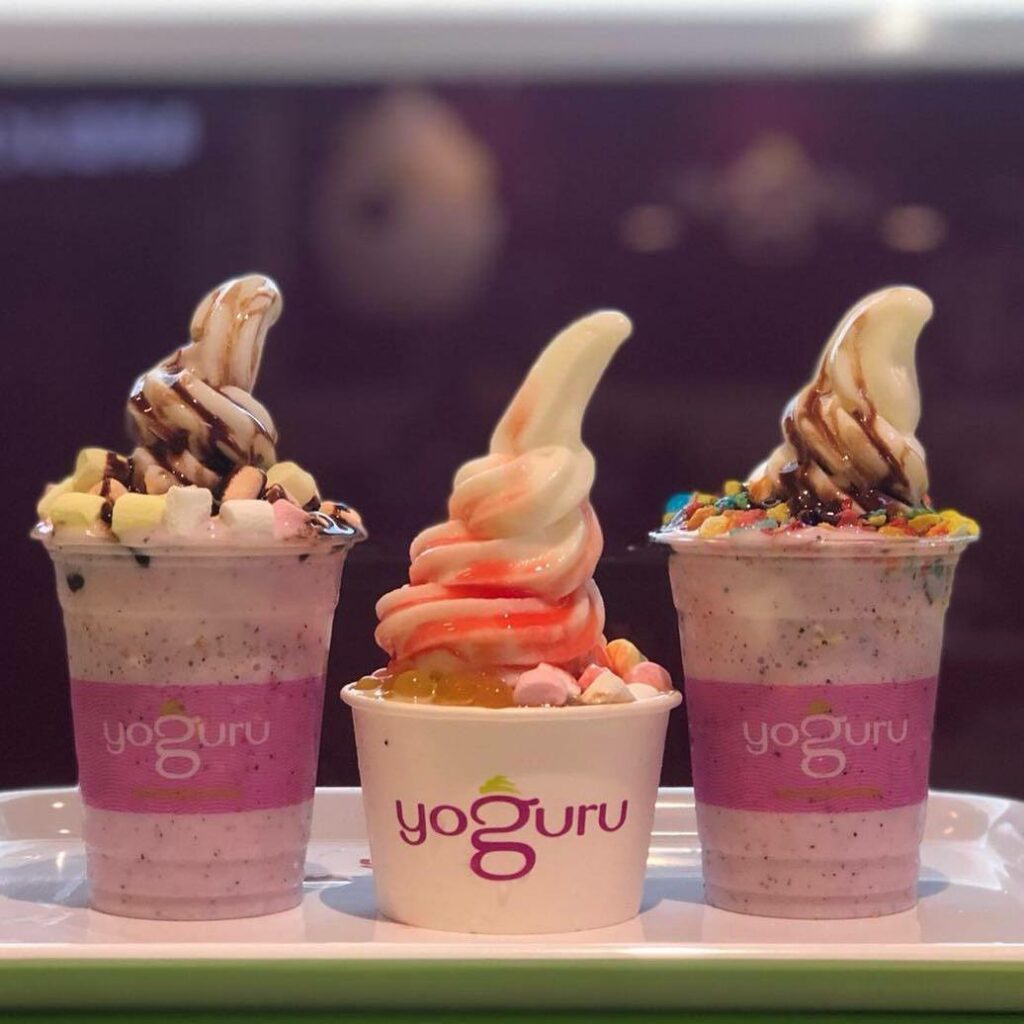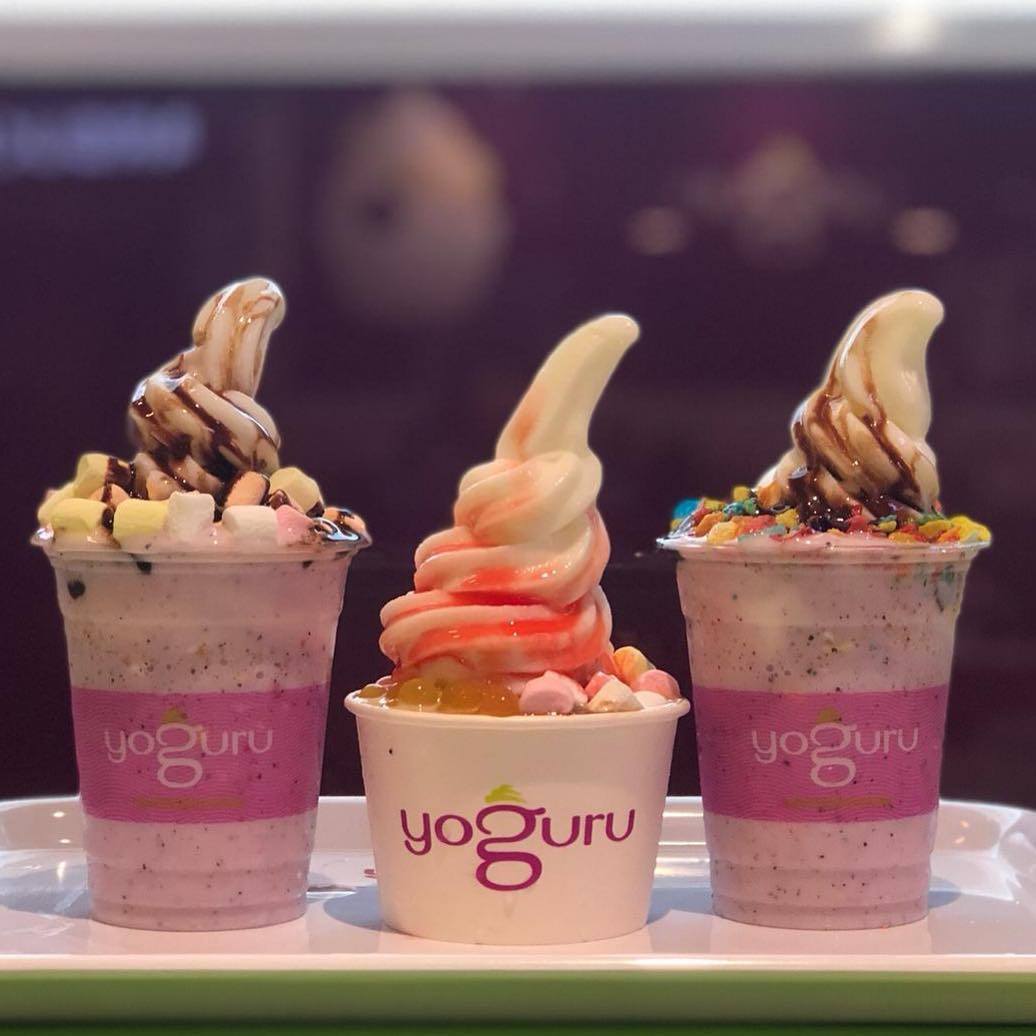 Source: Yoguru via Facebook
Facebook: Visit Here
Instagram: Visit Here
Website: https://nitnam77.wixsite.com/yoguru
Address: 5 Stadium Walk, Kallang Leisure Park, Singapore 397693
Operating Hours: Mon-Thu, 11am-10pm | Fri-Sat, 10am-11pm | Sun, 10am-10pm
Enjoy your guilt-free treat at Yoguru! With over 30 types of toppings like blueberries, strawberries, almonds, organic chia seeds and flaxseeds, accentuate the taste of Yoguru's yogurt! Their best-selling Original Flavor hits the sweet spot of being just cold and creamy enough with that sour yogurt taste. They also offer their own flavours like YoguBerry and YoguBliss for adventurous foodies. Come here for a deliciously cold, creamy treat and a relaxing atmosphere!
3. Yomie's Rice x Yogurt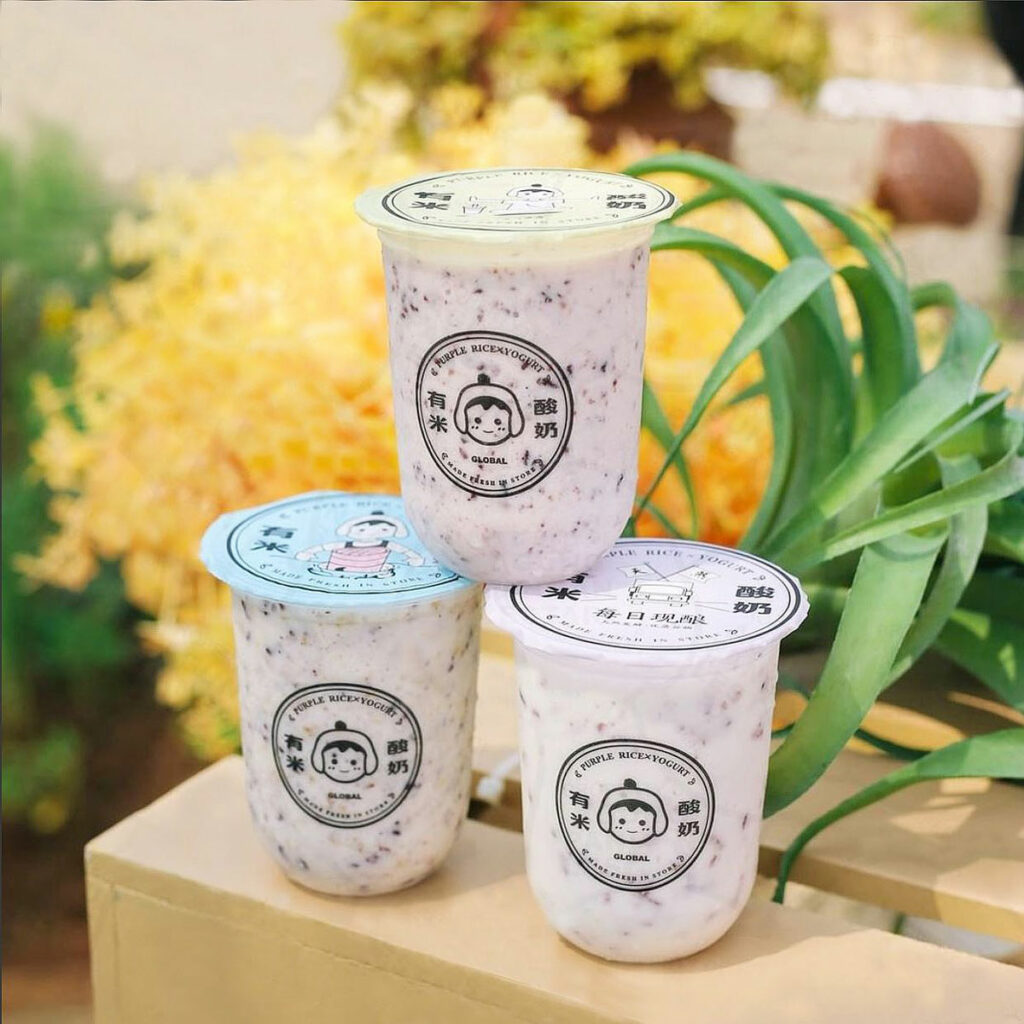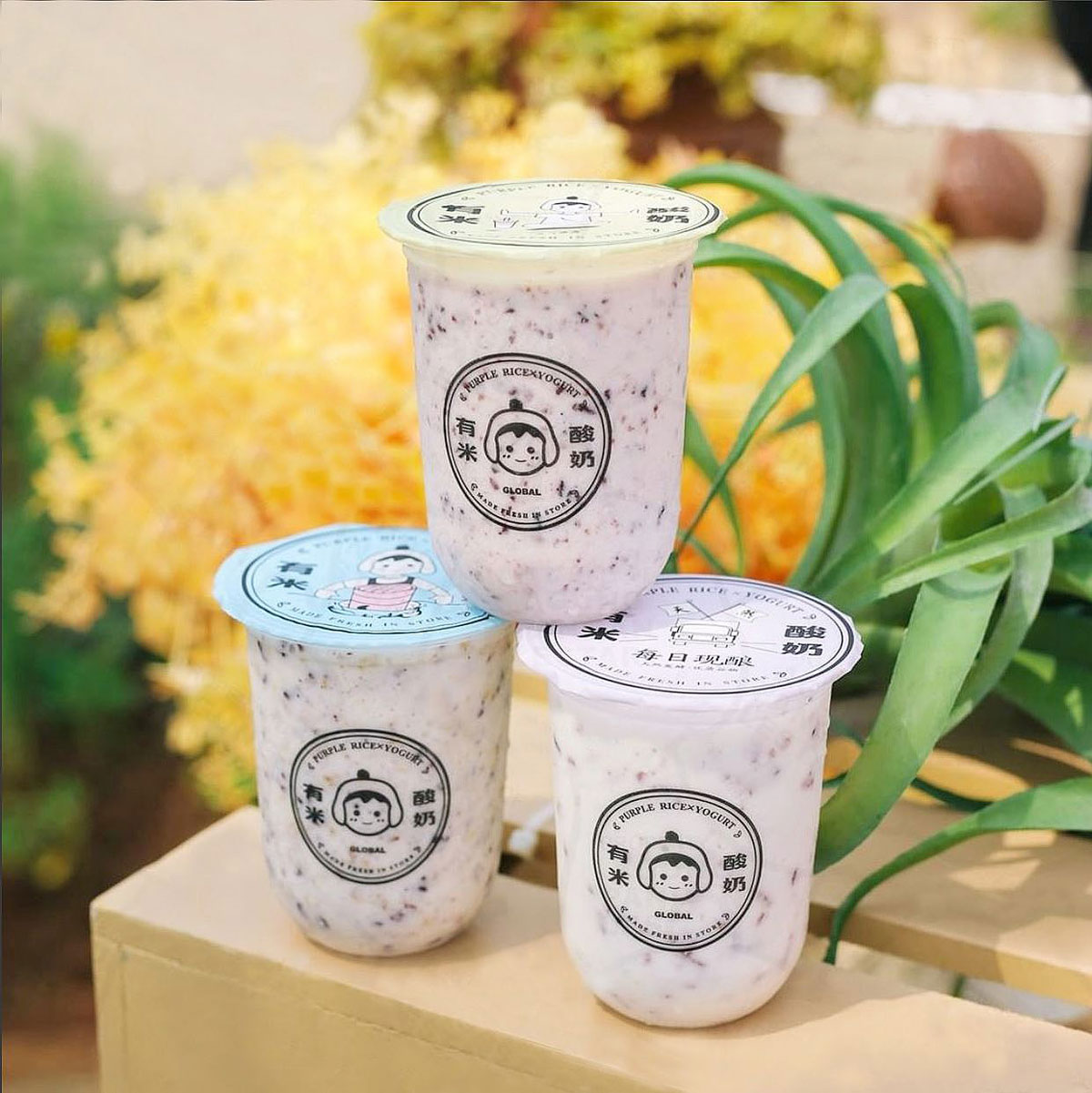 Source: Yomie's Rice x Yogurt via Facebook
Facebook: Visit Here
Instagram: Visit Here
Website: https://yomies-rice-x-yogurt-singapore.business.site/
Address: Locations
Operating Hours: Daily, 11am-10pm
Yomie's Rice x Yogurt is definitely one of the more unique frozen yogurt stores in Singapore! With their blend of yogurt with purple rice or oats, they've created yogurt drinks that are nutrient-packed, healthy and most importantly, tasty. Who said things that taste good can't be healthy? The specially prepared purple rice has healthy minerals and anti-aging properties, and the yogurt is cultured to maximise live probiotics for a healthier gut!
Don't want just a regular Purple Rice Yogurt? Try out their other smoothies with ingredients like Jujube and Red Bean, or their Fresh Fruit x Yogurt smoothies for that fruity health boost!
4. Nectar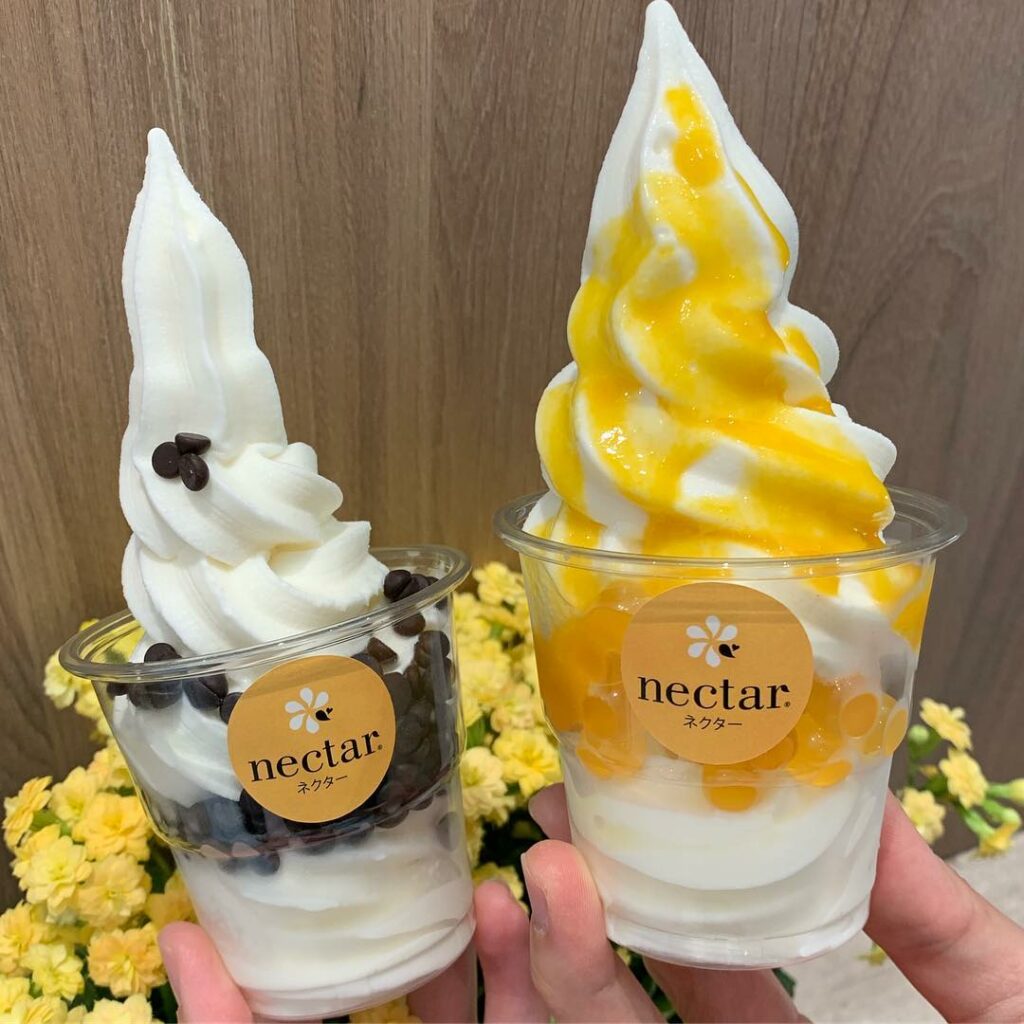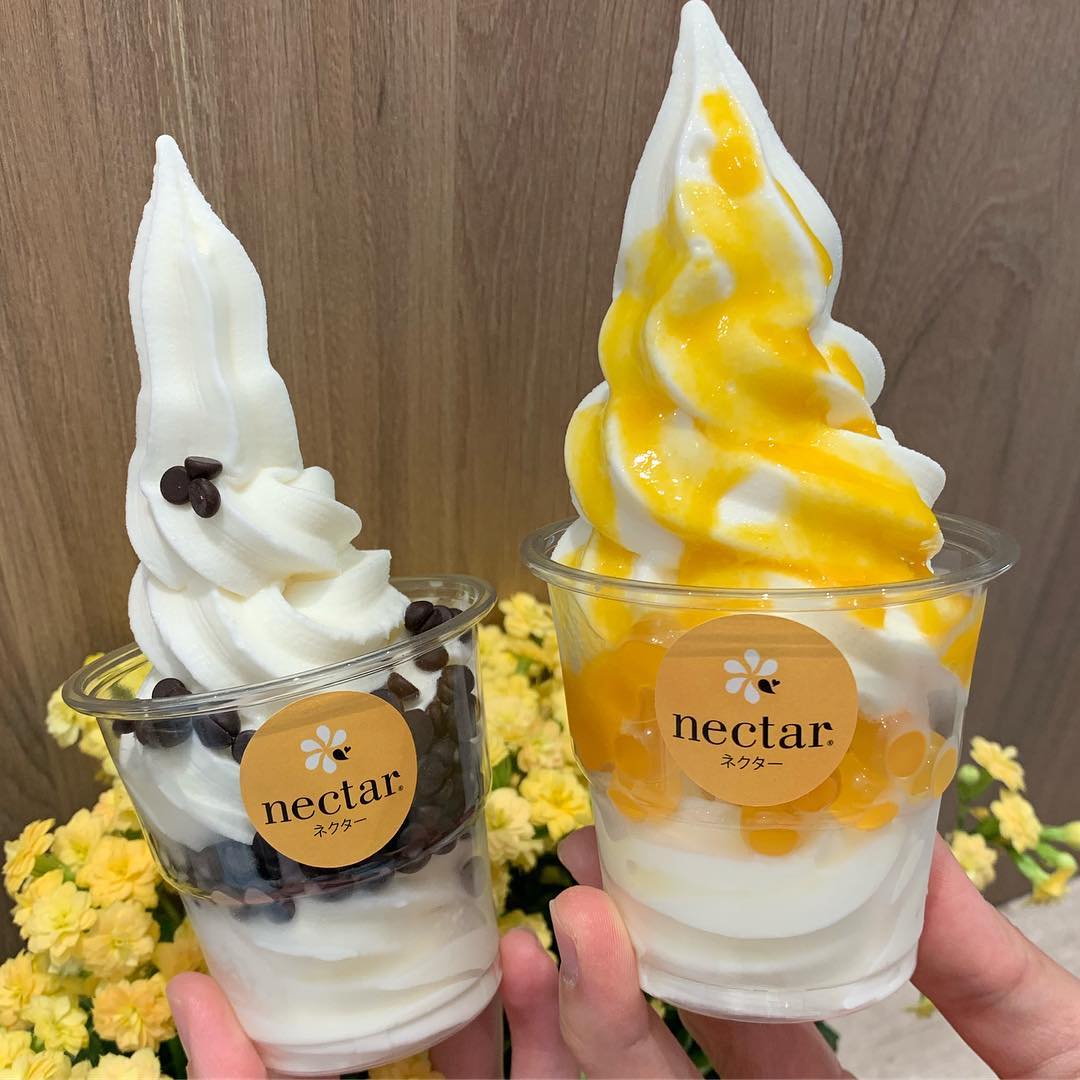 Source: Nectar via Facebook
Facebook: Visit Here
Instagram: Visit Here
Website: https://shop.welovenectar.com/
Address: 16 Jln Tan Tock Seng, NCID Building, Singapore 308442
Operating Hours: Mon-Fri, 8am-6pm
Nectar's yogurt is the perfect balance between sweet and tangy. Their specialty is their Premium Greek Yogurt Froyo that gives you extra proteins and live probiotics, so you can have a healthy treat with a guilt-free conscience.
Their variety of toppings is exceptional with chocolatey bits like dark choc chips, Straciatella Choc Sauce and Ferrero Brittle Sauce, and cookie crumbles, honey cornflakes, cashews, granola and more for the crunch lovers! Add some fruits for a healthier option with natural toppings like strawberry puree, mango nectar or honey jello.
Not feeling the froyo but still want something healthy? Give their extra yogurt-y snacks like organic acai bowls, yogurt smoothies and Greek Yogurt Bowls a little taste!
5. Yolé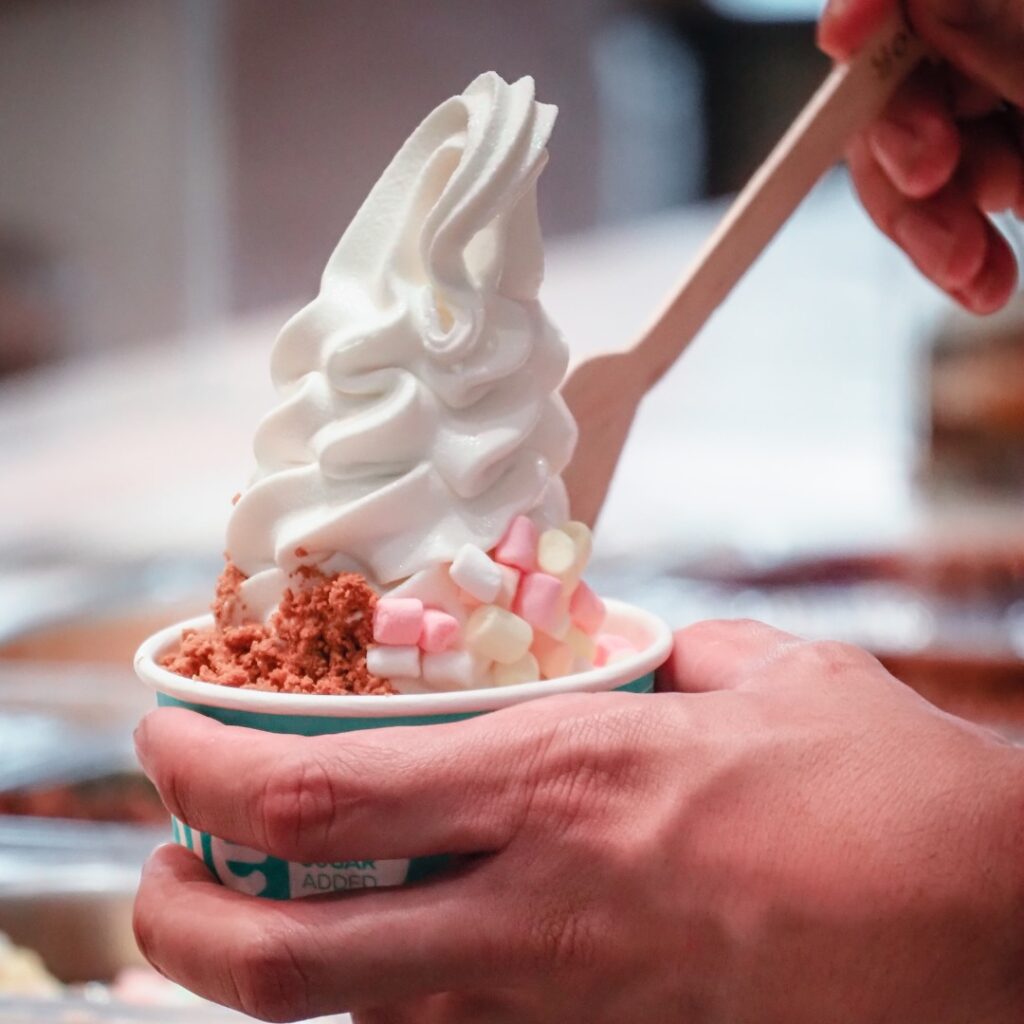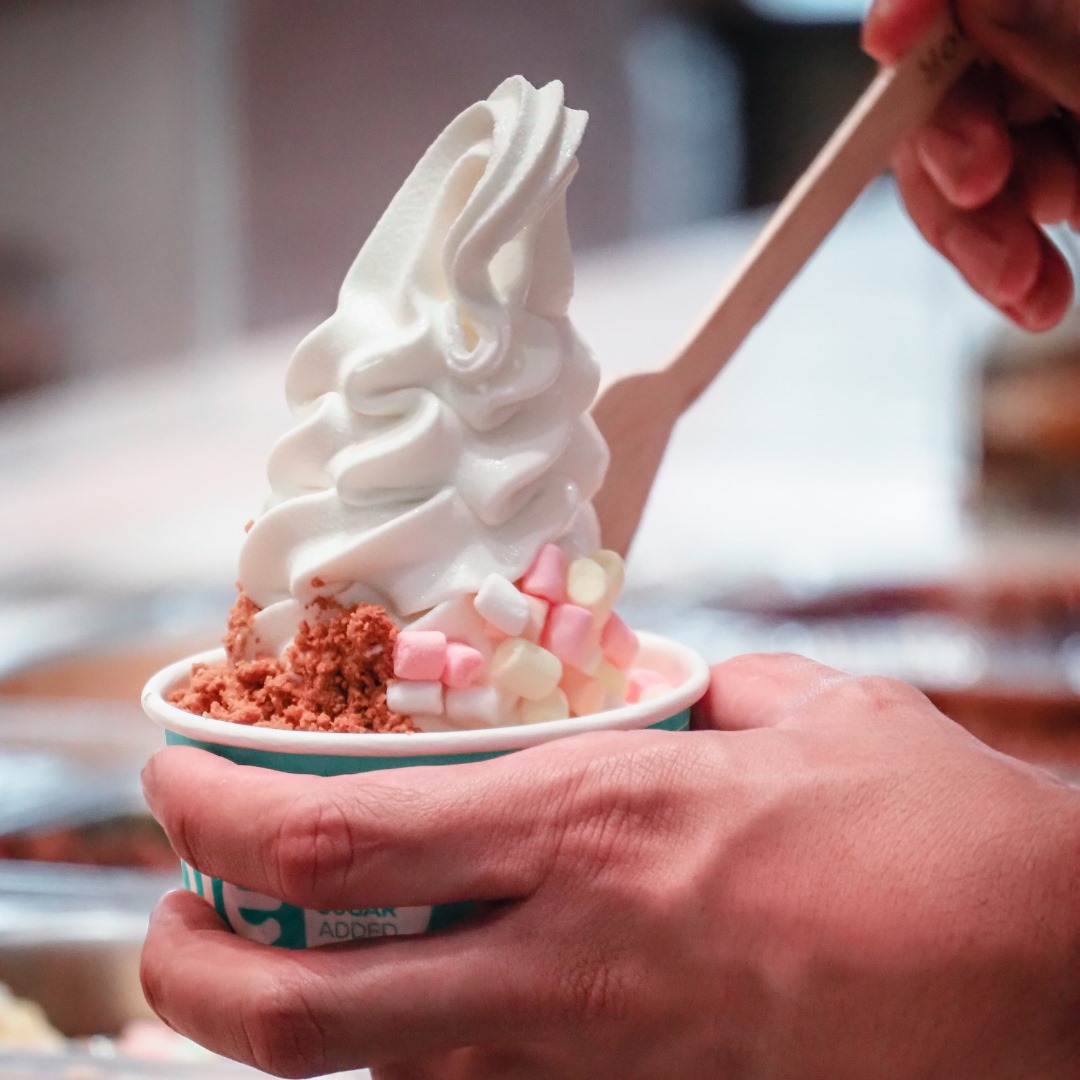 Source: Yolé via Facebook
Facebook: Visit Here
Instagram: Visit Here
Website: https://www.yole.com/
Address: Locations
Get that froyo fix with Yolé's yogurt (no sugar added!) and selection of toppings! No guilt, no pain! This place is all about the natural yogurt with anything extra being toppings. It's so good, you can even eat it on its own! We recommend you try Ibiza for maximum fresh fruit and crunchy toppings layered in between frozen yogurt. Or enjoy the Yolé Twist for froyo with muesli and either mango or strawberry sauce! At Yolé, every spoonful is finger-licking good!
6. Sogurt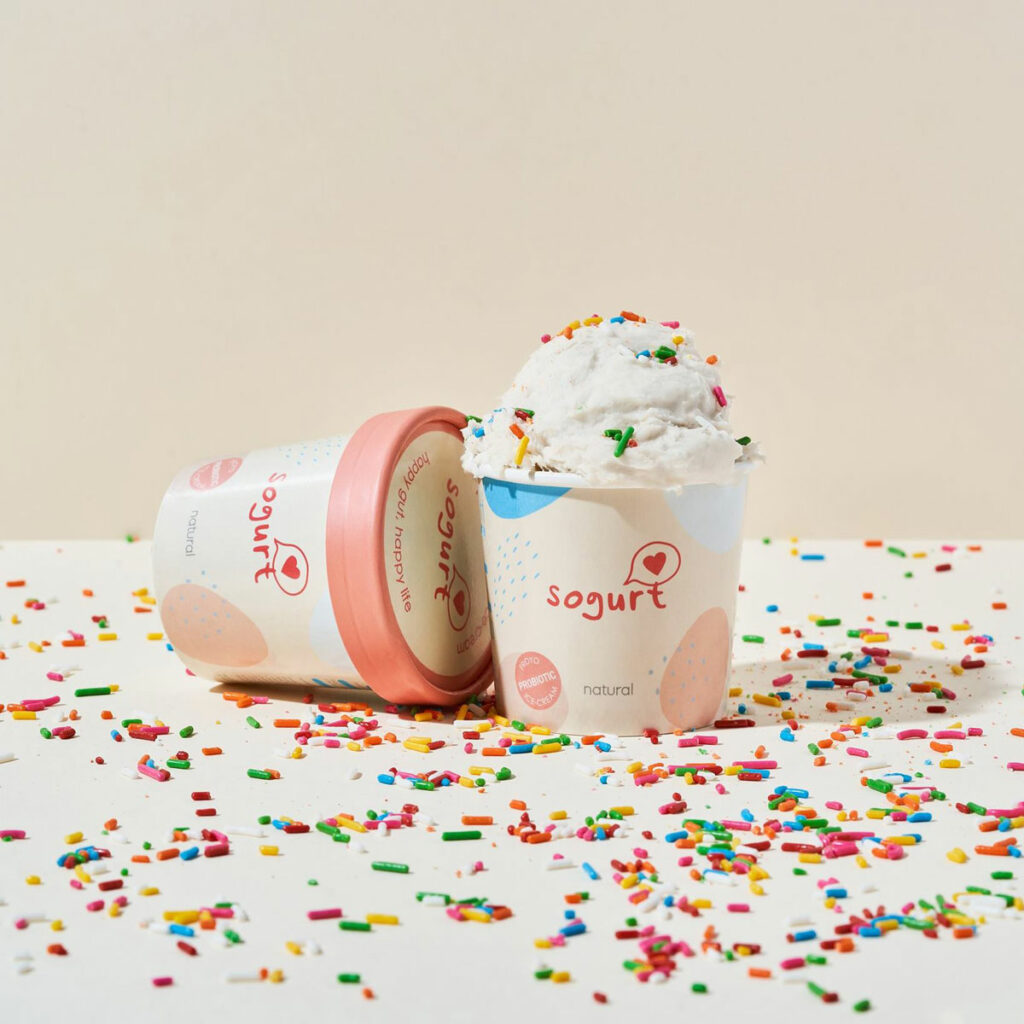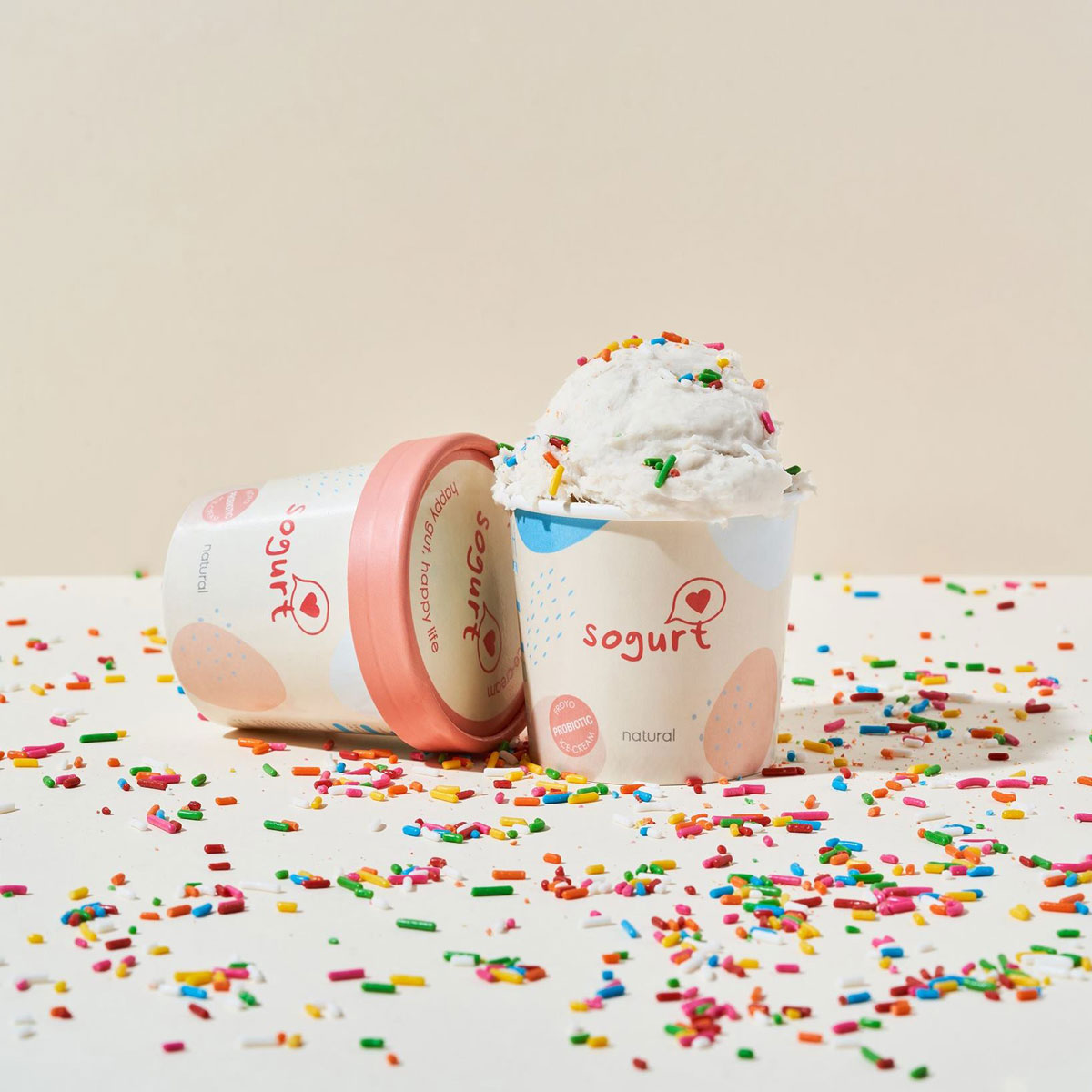 Source: Sogurt via Facebook
Facebook: Visit Here
Instagram: Visit Here
Website: https://www.sogurt.com.sg/
Address: 617 Bukit Timah Rd, Singapore 269718
Operating Hours: Daily, 11am-10pm
Founded in 2010, Sogurt was the first fully self-service froyo store in Singapore, but has since closed down all its outlets to focus on KARA Cafe & Dessert Bar by Sogurt, their flagship concept. Don't get me started on how good they are; with probiotic and prebiotic fibres, coconut oil and NZ skim milk as well as being halal-certified? It's no wonder that Sogurt's creamy, frozen yogurt treat is so popular!
Their Probiotic Froyo Ice-Cream line has 7 unique flavours that are to die for. So relax, enjoy the atmosphere and choose from their froyo flavours: Natural, of course, Lychee, Strawberry Yuzu, Berry Swirl, Peach Mango and their premium flavours, Dark Chocolate and Avo-Melaka! It's definitely Sogurt (so good, get it?)!
7. Smöoy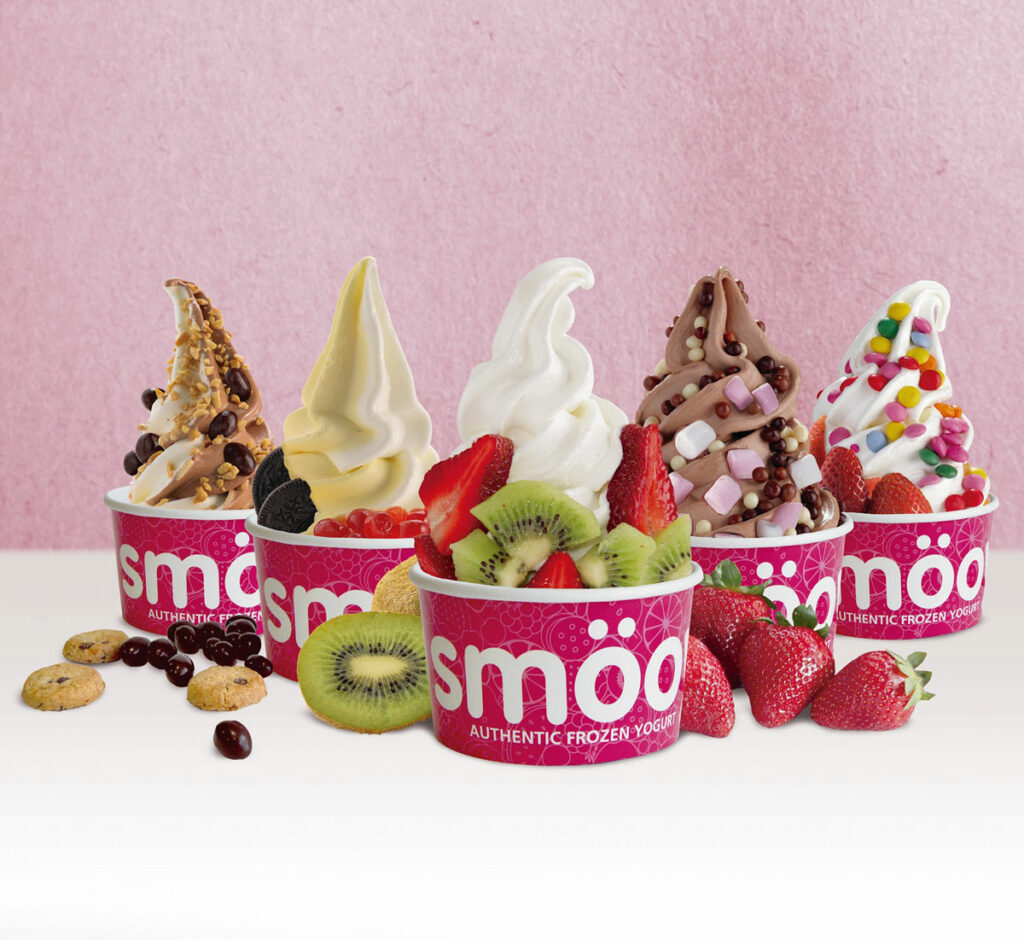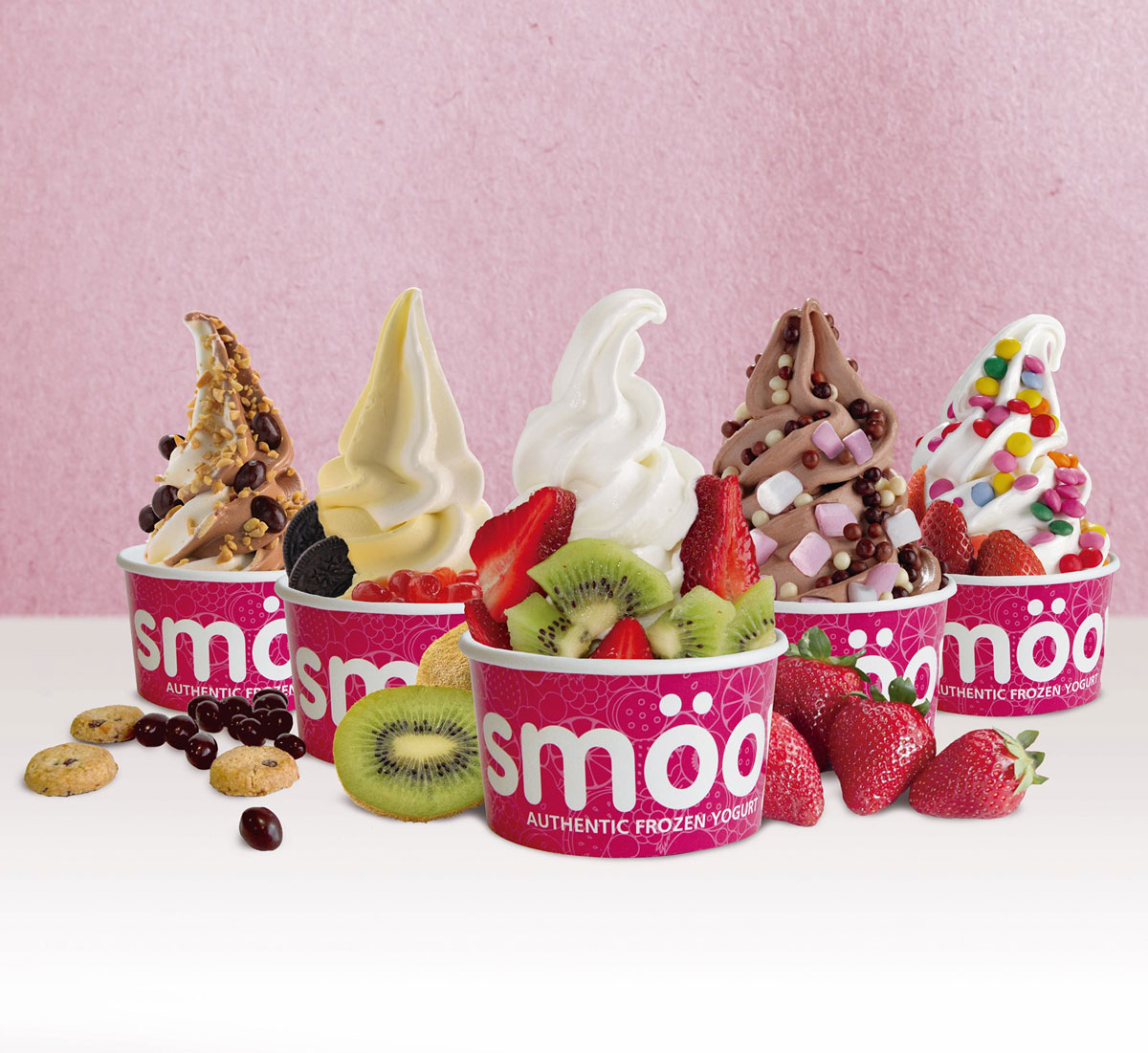 Source: Smöoy via Facebook
Facebook: Visit Here
Instagram: Visit Here
Website: https://smooy.sg/
Address: Locations
Operating Hours: Locations
International Spanish company, Smöoy, has yogurt bases with 4 different flavours: natural, special fruity yogurt, chocolate and cream. And all of them are low fat, high fibre and gluten free! Isn't that the best?
Is there a way to say Smöoy has the best selection of toppings? Oh, wait, I just did. Enjoy a healthy amount of sauces like dulce de leche, cocoa hazelnut cream, matcha green tea, caramelised cookie sauce, passion fruit with camucamu and more! Maybe add a little bit of crunch with some crispy mix, small marshmallows, mini cookies, muesli, fruity pebbles, the list goes on… Even enjoy a selection of healthy seasonal fruits like strawberries, mangos, kiwis nata de coco and lychee boba! You'll have no regrets, your taste buds will be spoiled for choice at Smöoy!
8. Frozilicious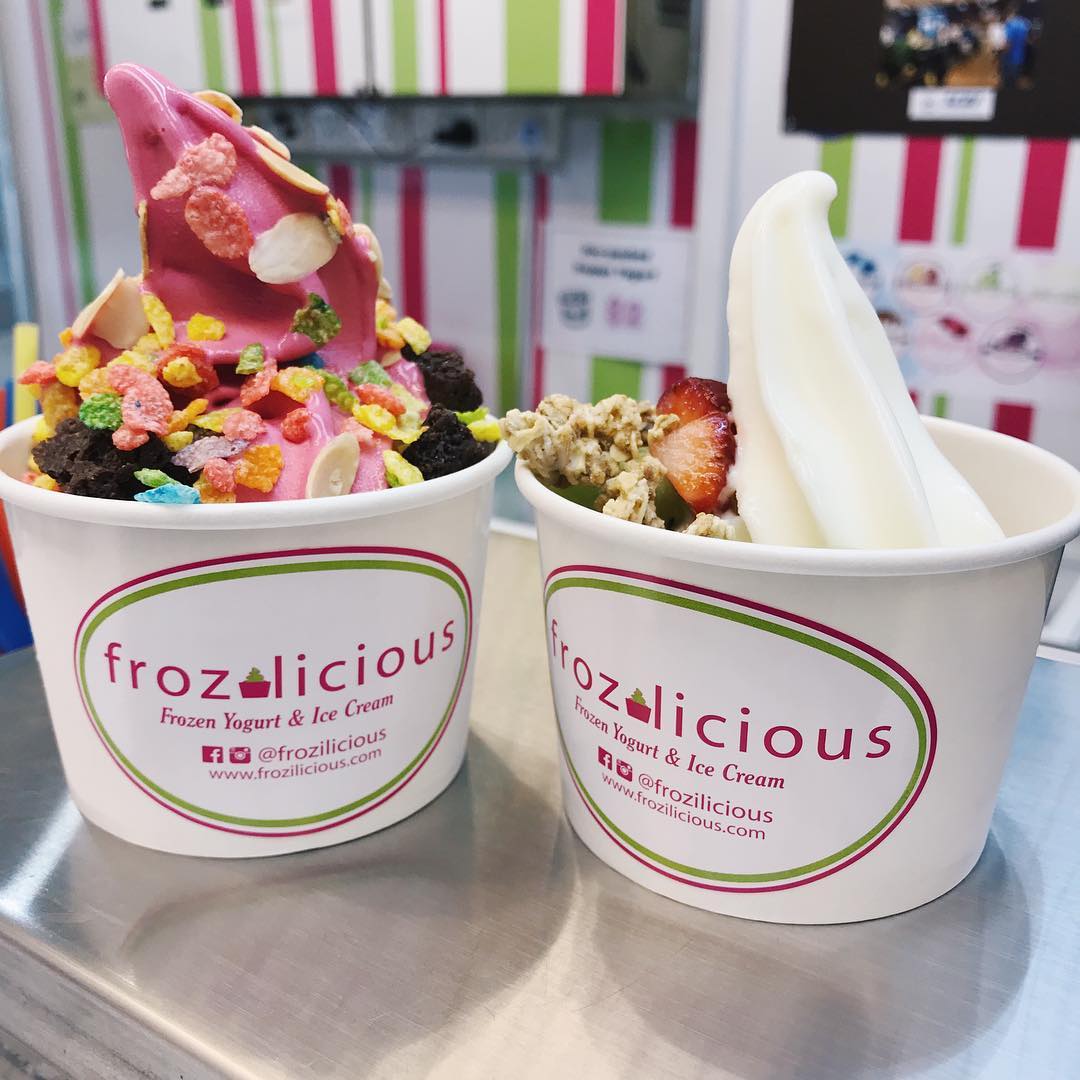 Source: Frozilicious via Facebook
Facebook: Visit Here
Instagram: Visit Here
Website: https://www.frozilicious.com/
Address: 50 East Coast Road, Roxy Square Shopping Centre, Singapore 428769
Operating Hours: Mon, Wed, Fri, 12pm-6pm | Online
Frozilicious is a Muslim, family-run froyo shop. They offer 98% fat free, guilt-free and gluten-free, halal frozen yogurt made fresh everyday. Anyone health conscious? You can relax when you've got this healthy dessert with 4 strains of live probiotic cultures and prebiotic fibres to help your gut function better. Savour their pre-packed frozen yogurt tubs with 10 exciting flavours like Mango Tango, Blue Bubblegum Burst, Slick Caramel, Scarlet Strawberry and more! Your taste buds are sure to have a party when you buy your froyo here!
Conclusion
There we have it! 8 of the best frozen yogurt treats in Singapore. With National Frozen Yogurt Day on February 6th, celebrate at your nearby froyo shop for a delectable pick-me-up!
Looking for more scrumptious treats to try out? Why not check out our list of the top 13 bubble teas in Singapore?
• Written by Adrija Chakravarti