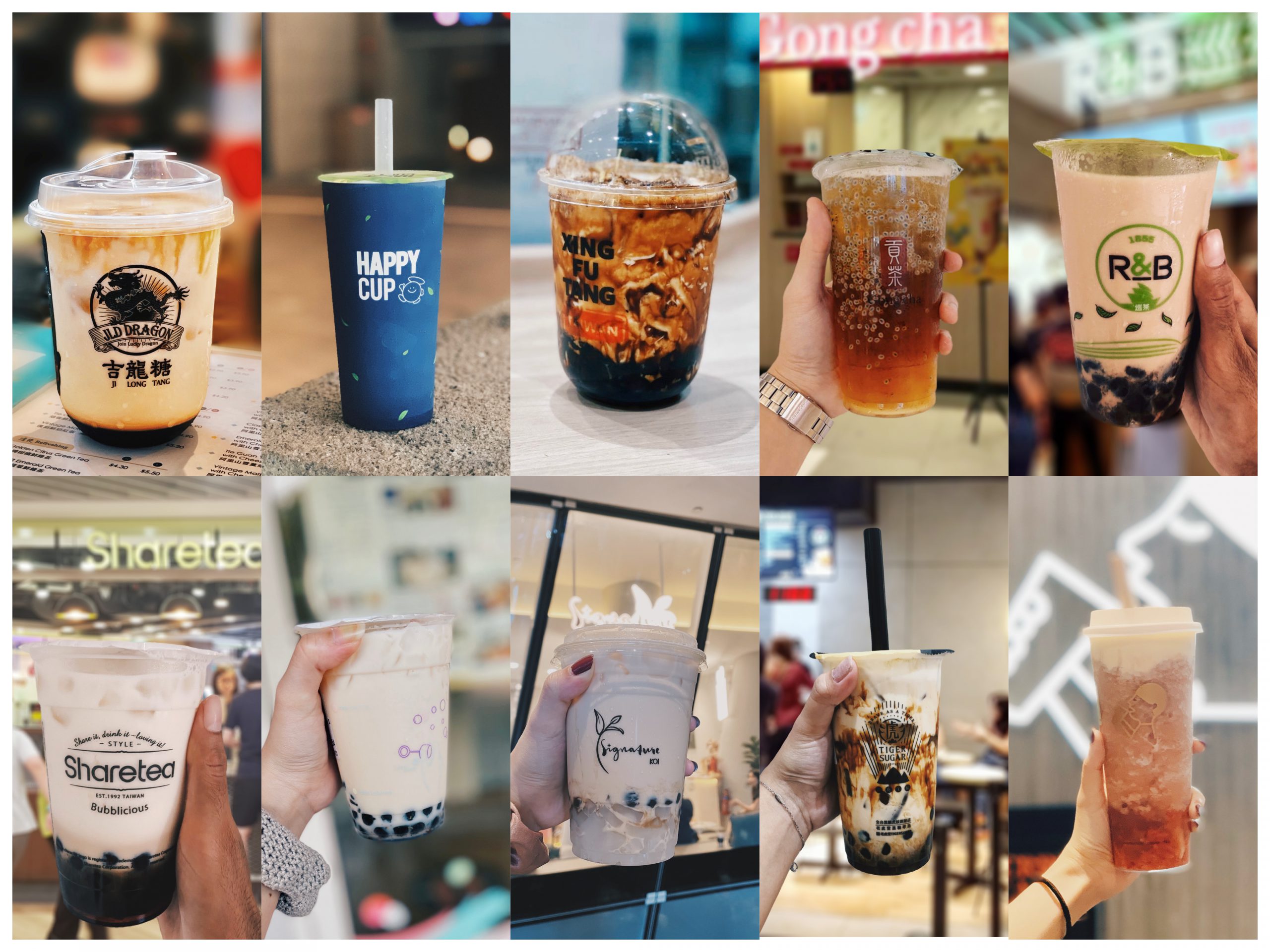 Singaporeans don't just like bubble tea, they LOVE it. When the COVID-19 pandemic lockdown started and the government announced the closure of bubble tea shops, Singaporeans queued for hours just to buy that one last cup of bubble tea due to the uncertainty of when bubble tea stores would reopen.
The bubble tea industry in Singapore is saturated, with over 60 brands islandwide. Thus, with such a wide variety of bubble tea, we are spoiled for choice! Unsure of what to try or wish to change your next bubble tea order? Don't worry, we've got you covered!
Our EPOS marketing team headed down to thirteen different bubble tea outlets to taste test their renowned drinks. We then reviewed them just for you! So, read on to find out which drink you should order the next time you crave bubble tea!
1. BaWangChaJi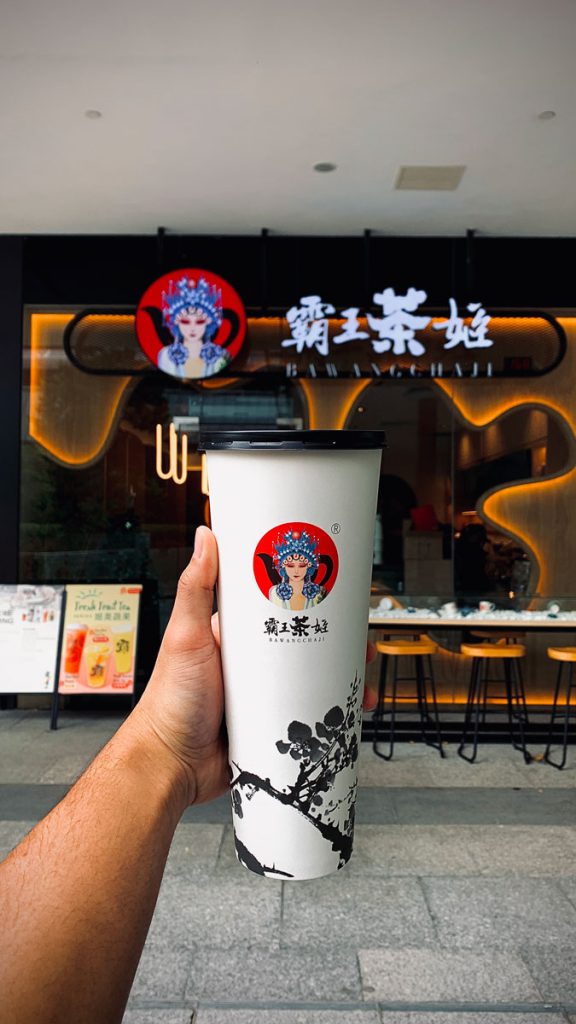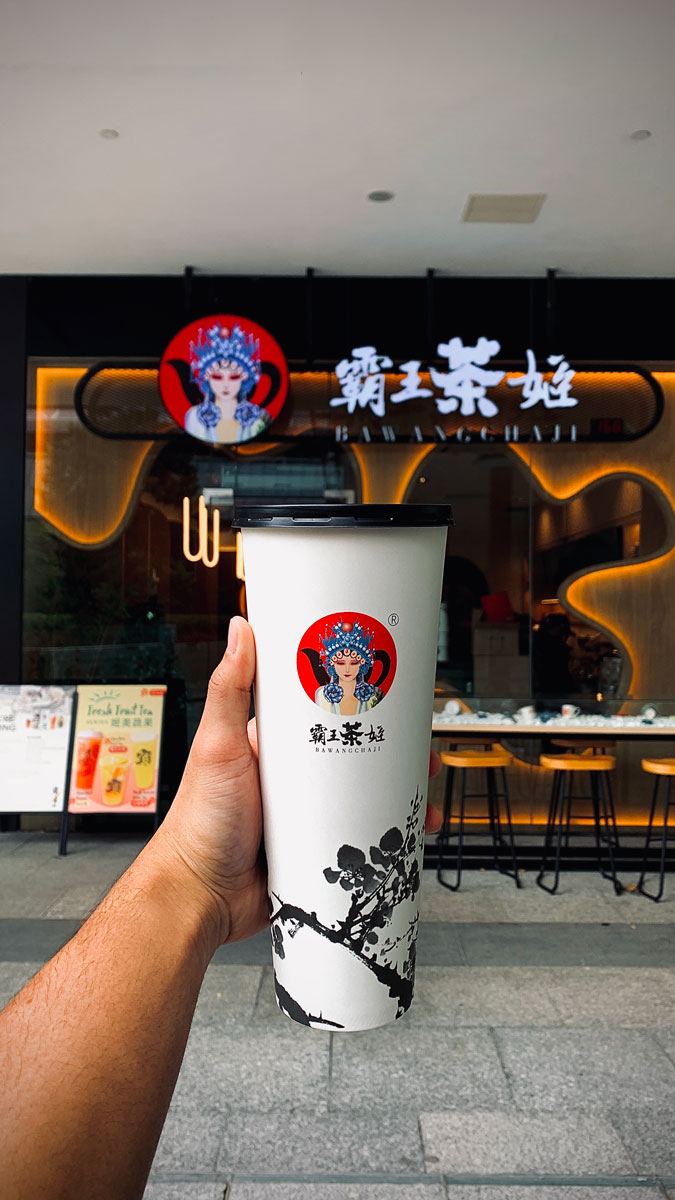 White Peach Oolong Latte ($5.90)
After visiting BaWangChaJi, we were expecting a brewed Chinese tea, but were pleasantly surprised by the white peach oolong tea we ordered. This delightful drink was very light with just the right amount of sweetness after ordering it with only 25% sugar. The fruity undertones of oolong and peach were delectably not overpowered by the milk. The peach and milk infused into the tea makes it very refreshing and smooth, packing flavour into every sip.
We would definitely recommend this drink for those who'd like a refreshing, fruity tea. Or as our marketing intern put it, "It's perfect to drink on a hot, sunny day." Just don't be fooled by the "Large Size" cup which looks larger than it is!
2. U & Tea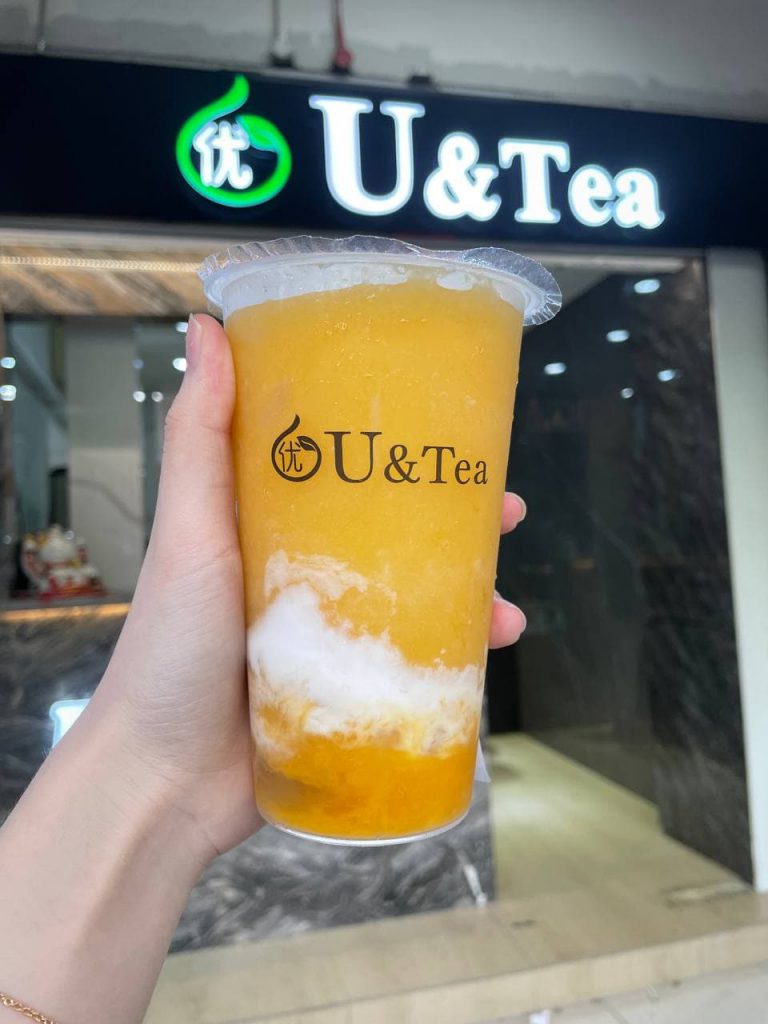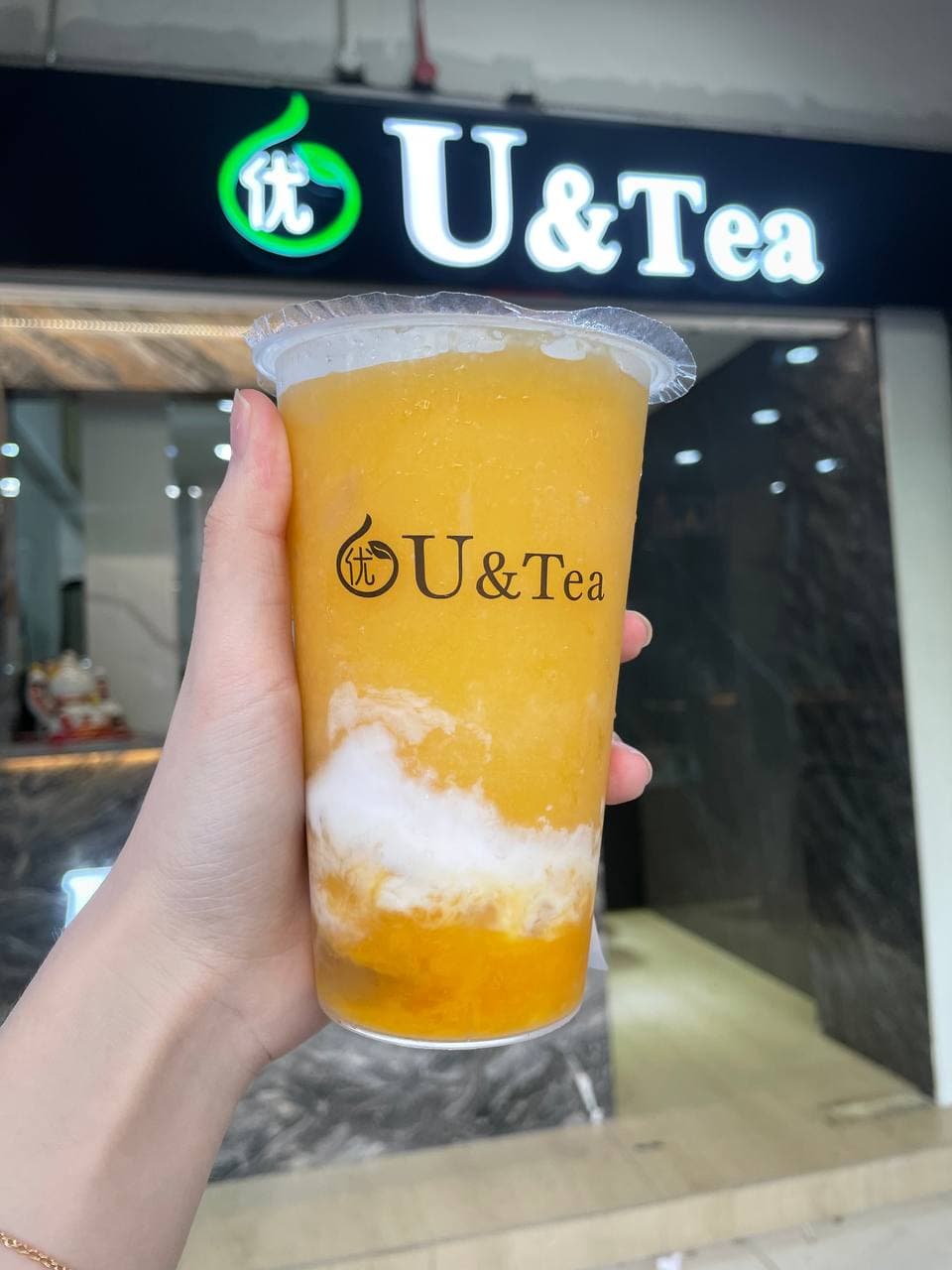 U-Mango (4.90)
Although U & Tea is a bubble tea shop, their most popular drinks are delicious smoothies. So we went down to order their most popular drink, the U-Mango! This energising smoothie was deliciously ice-blended and cold with a strong mango flavour. It was slightly thick, but blended nicely into a smooth texture which made it easy to drink and complimented the strong mango flavour well. We didn't have any options to change the sweetness level, but it was just perfect anyway!
On a hot, sunny day, we would 100% recommend the U-Mango if you love mangos for an invigorating, fruity and filling drink.
3. Wanpo Tea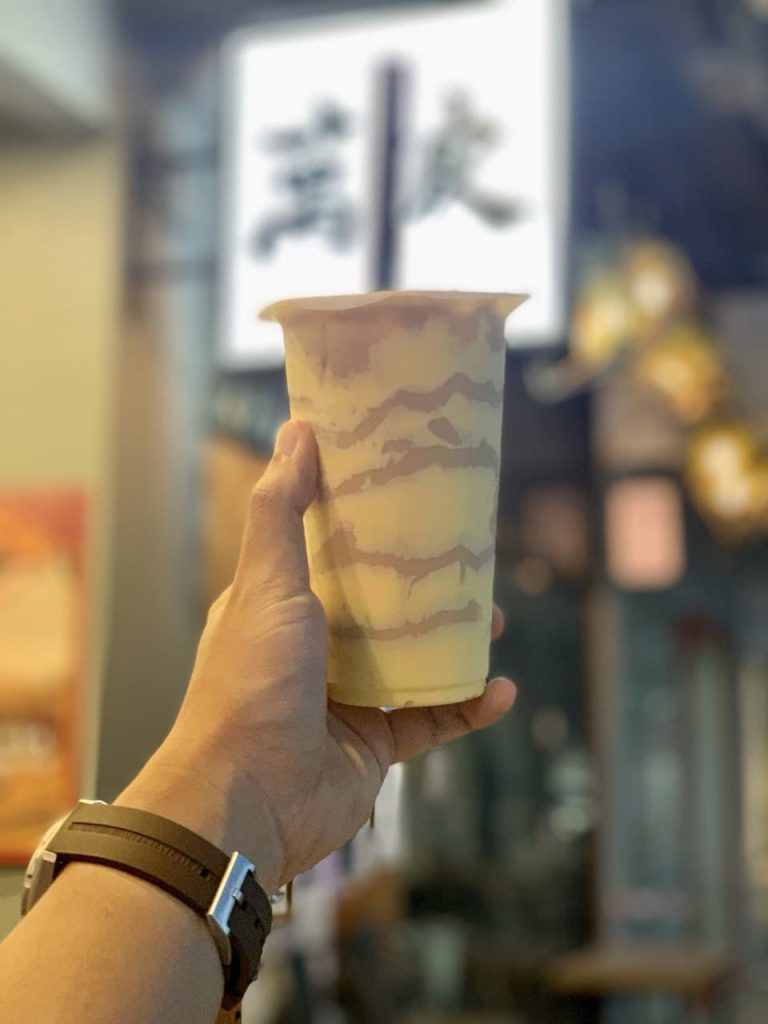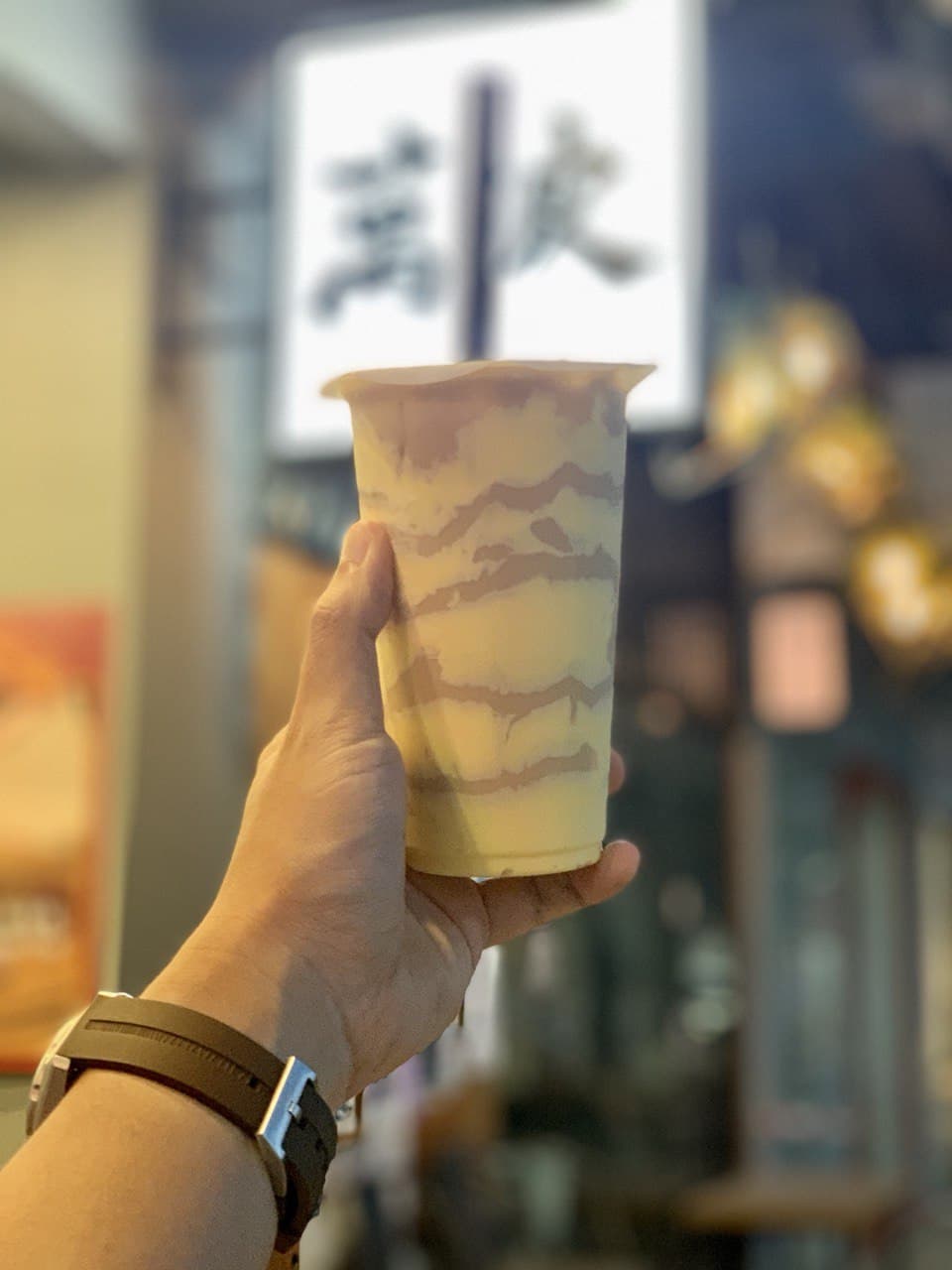 Custard Milk Tea ($4.70)
Wanpo Tea is known for its famous bubble tea from TaiChung. So for an unconventional treat, we decided to order the Custard Milk Tea with 25% sugar, as they were unfortunately out of boba. Presentation wise, this drink is very aesthetically pleasing with thick custard coating the sides and it's definitely not a quick pour and finish. Make sure to mix the custard into the tea for best results! When mixed well, the custard adds a smooth, creamy texture with a nice eggy flavour that deliciously compliments the milk tea. Overall, the drink was rich, but it took some time for the custard to mix in on its own.
The custard milk tea is definitely a unique combination, but it's a refreshing drink without being too heavy. We highly recommend trying it at least once for a memorable experience!
4. R&B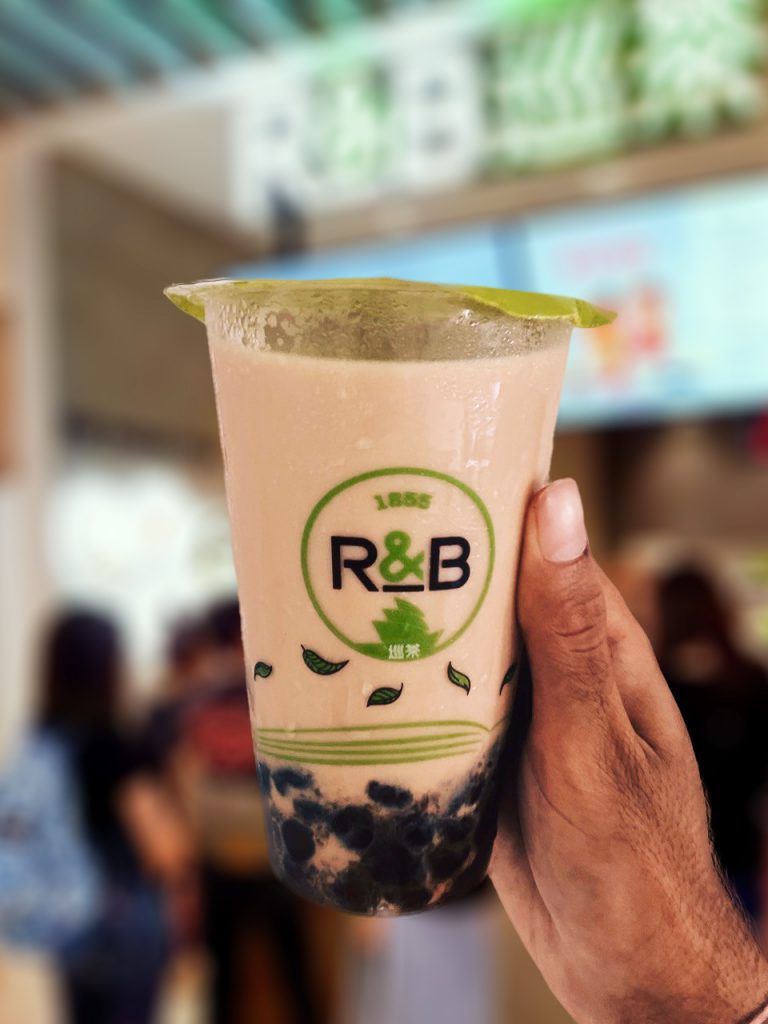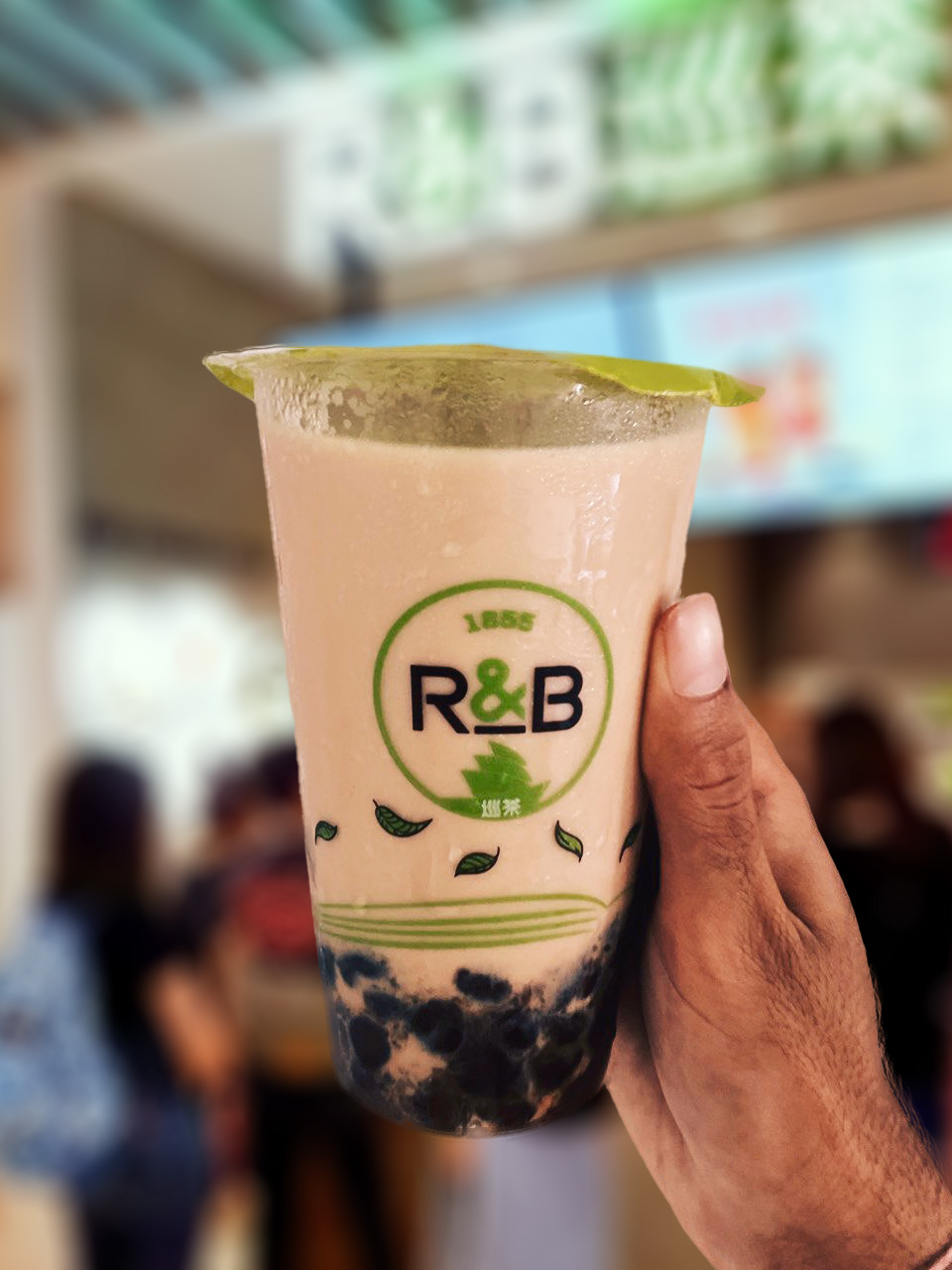 Brown Sugar Pearl Milk Tea ($3.60)
Upon tasting, it seemed like a decent blend between bitter and sweet with the brown sugar pearls more than making up for the bitter aftertaste of the tea. The pearls are soft, chewy and quite sweet, suggesting that they are cooked for an appropriate time. Overall, the drink is quite concentrated and it's quite filling as well.
We would thus definitely recommend R&B for those looking for an affordable yet enjoyable cup of bubble tea!
5. Tiger Sugar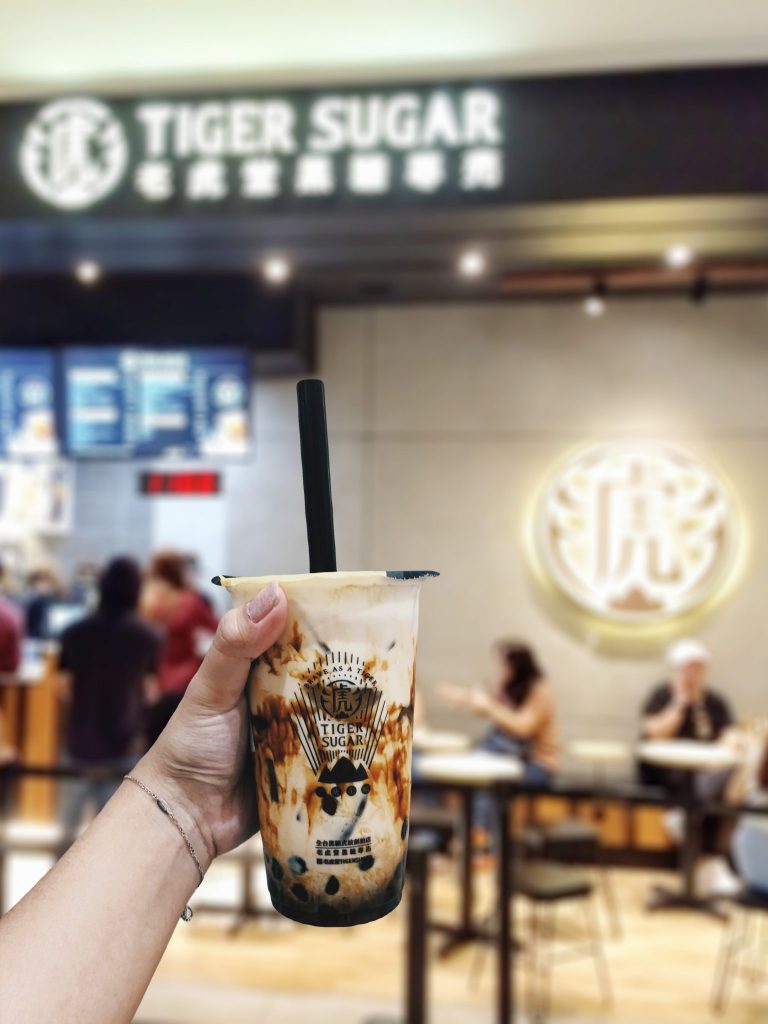 Brown Sugar Boba Milk with Cream Mousse ($5.60)
The fresh milk has a thick consistency and the cream mousse further intensified the creaminess of the drink, giving it a richer and more flavourful taste compared to other bubble tea brands. The brown sugar pearls added a burst of sweetness to the otherwise plain tasting fresh milk and accentuated the taste of the drink.
So, even though Tiger Sugar is slightly pricier than other bubble teas in Singapore, we feel that it's definitely worth the hype and worth the price!
6. Gong Cha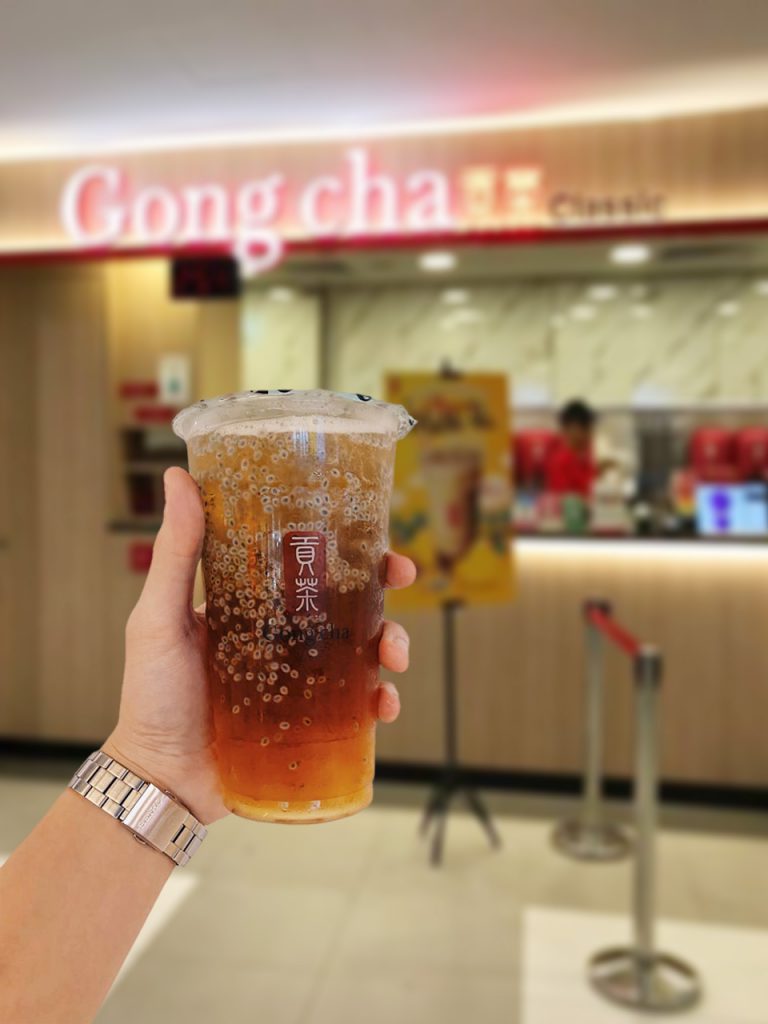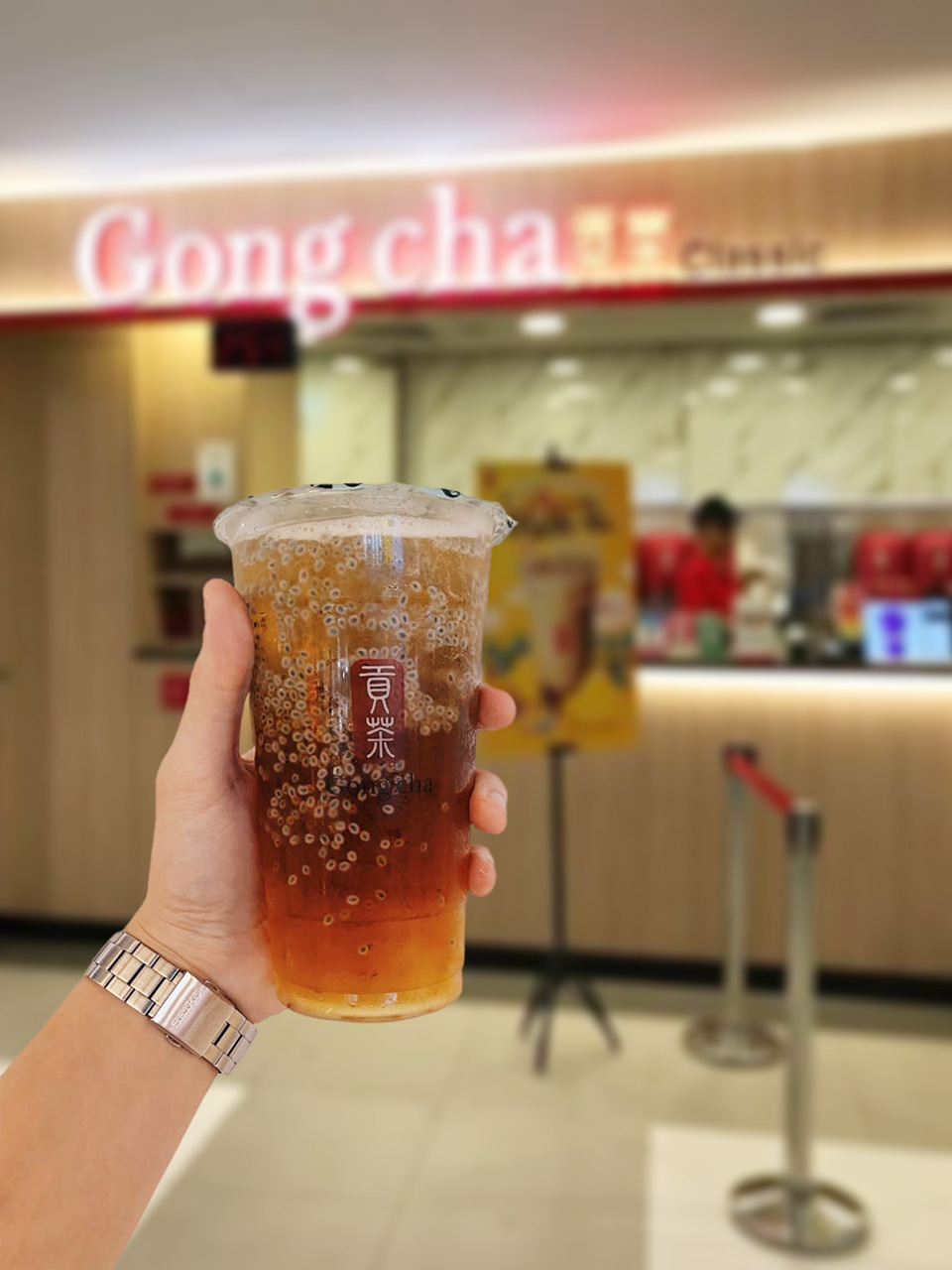 Lychee Tea With Basil Seed ($5.30)
We tried their Lychee Tea with Basil Seeds. The sweet lychee flavour compliments the light tasting tea, serving as a very light and refreshing afternoon beverage. Compared to other common toppings like pearls and jelly, Gong Cha offers a greater diversity of toppings, inclusive of the Basil Seeds that we tried.
Therefore, we would definitely recommend this drink to anyone born before 1995!
7. Ji Long Tang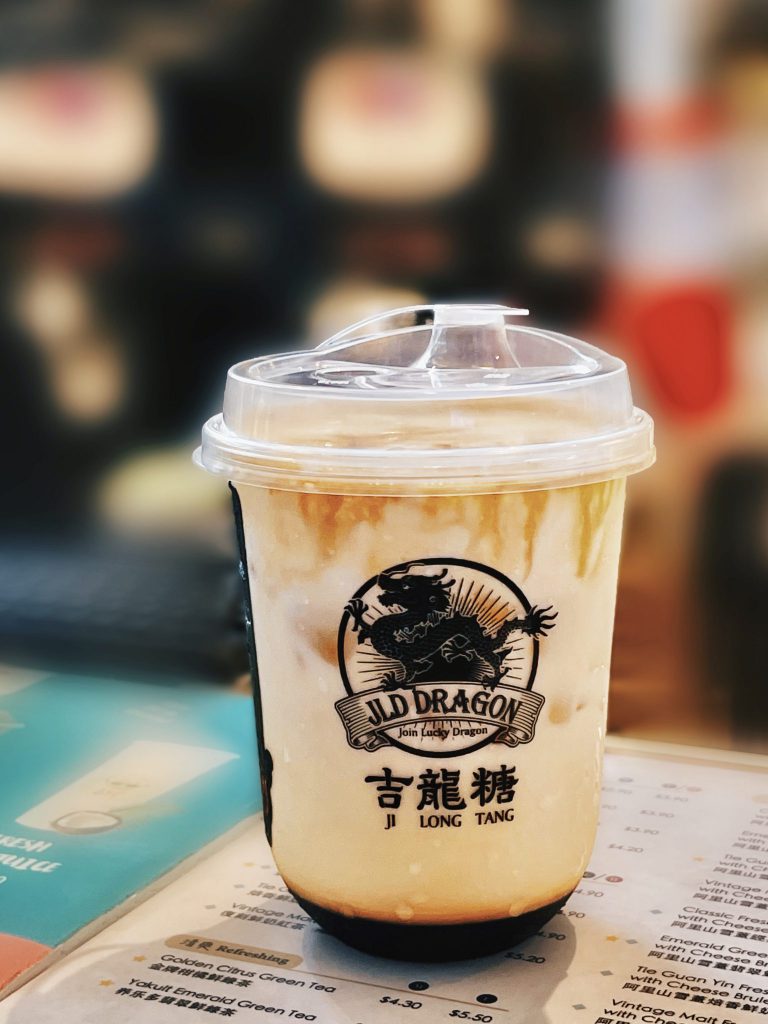 Brown Sugar Milk with Cheese Brûlée ($5.40)
After taking the first sip, we could all agree that the drink tasted distinctly different from all the other bubble teas. Contrary to its appearance, the drink was not too thick and tasted delightfully fresh and sweet. The boba is soft and has a satisfactory bite. Then, after mixing the sugar at the bottom and the cheese foam at the top, the texture of the drink became slightly thicker. All the ingredients incorporate well together to create a well-balanced drink that is sweet, creamy, and rich.
We would highly recommend this drink for brown sugar lovers!
8. Heatea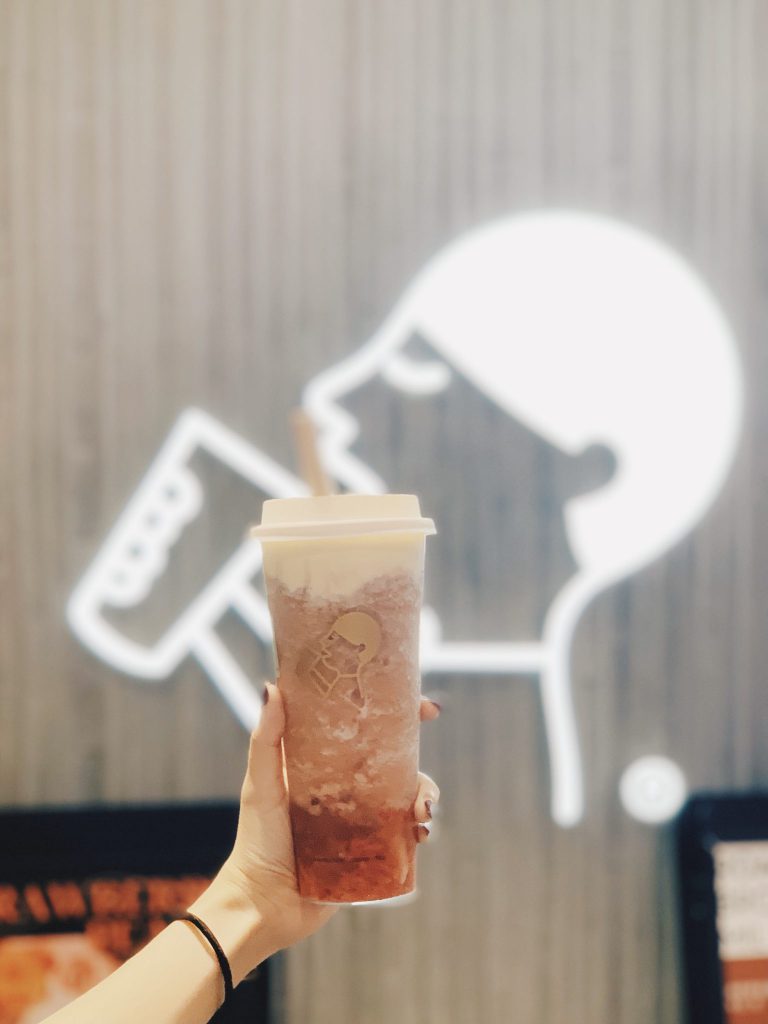 Strawberry Cheezo with Bobo Pops ($8.90)
We ordered the Strawberry Cheezo with Bobo Pops as the dreamy pink colour was too irresistible. The cheese layer has a slightly salty taste and has a sweet aftertaste. At the bottom, there are real strawberry bits that have a sour, tangy taste. Together, the salty cheese layer and sour strawberry flavour blend together perfectly as the saltiness neutralises the sourness and vice versa. All in all, we found it to be a perfectly harmonious drink.
This drink definitely checks all the boxes in terms of visual appeal, taste, and texture. However, it leans more on the expensive side. Despite the price, we would still recommend you to try this refreshing drink at least once!
9. Xing Fu Tang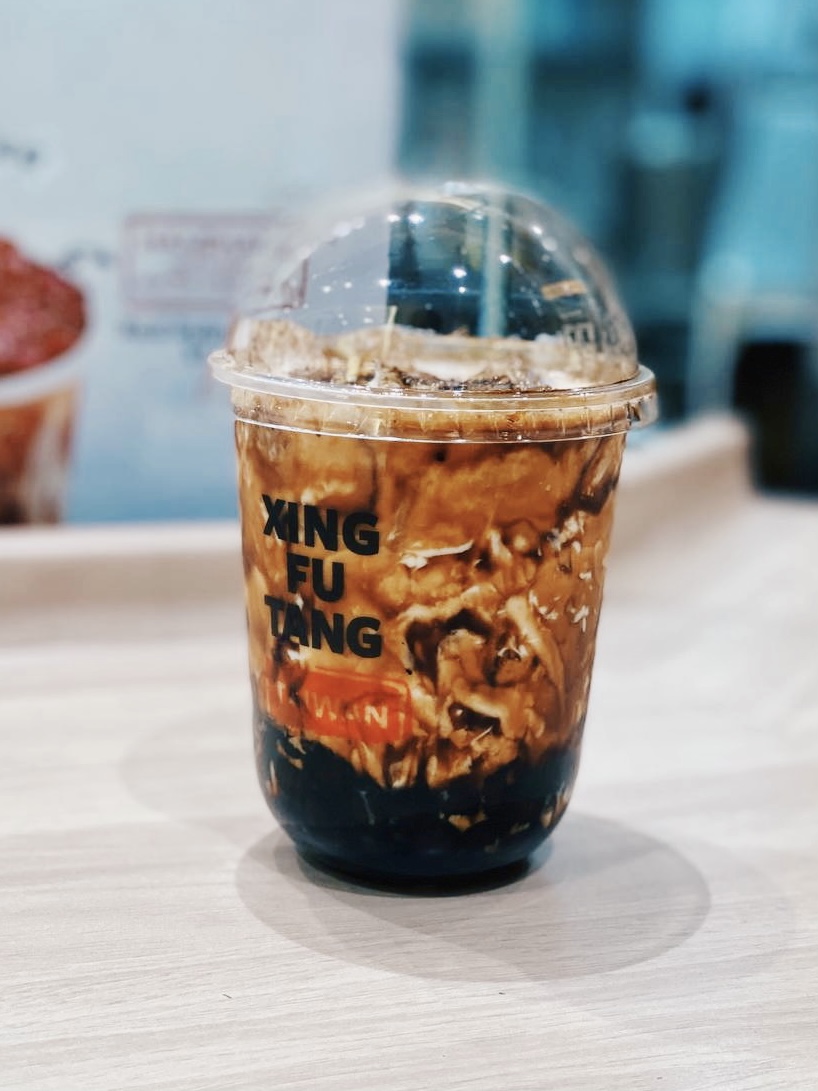 10. KOI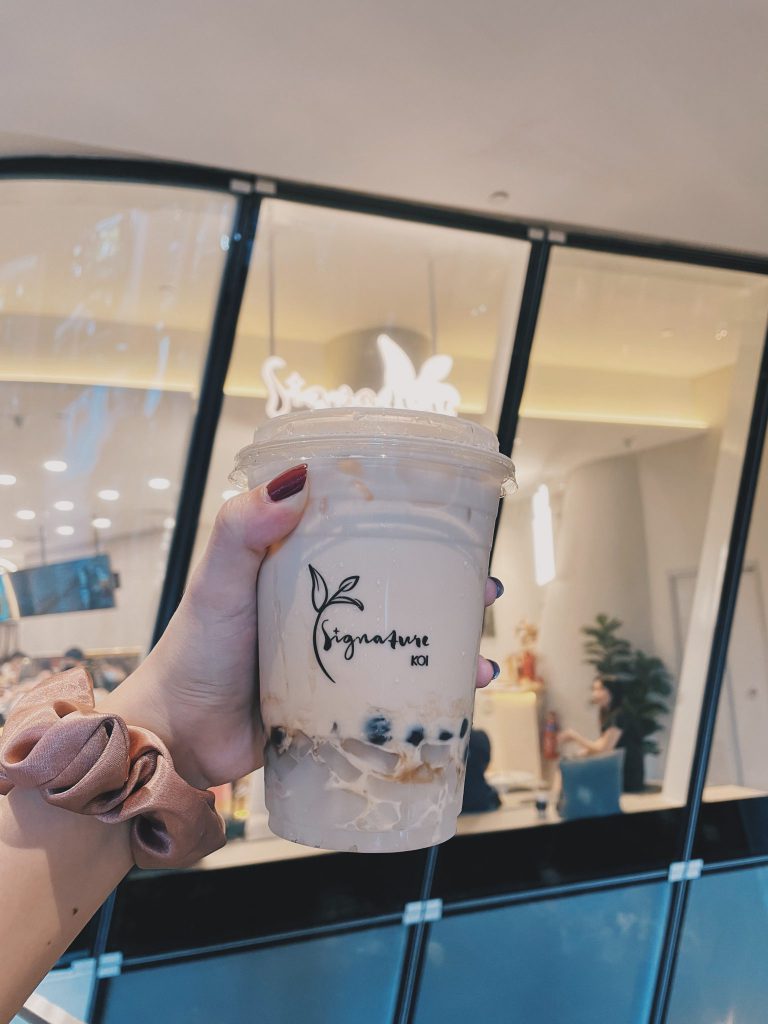 Our team headed down to try their Yeppo Honey Earl Grey Milk Tea. The first sip was quite delightful. Each sip gives you a delectable concoction of milk tea, coconut jelly, and pearls. Instead of sugar, this drink is sweetened using honey, which can be considered more natural and healthier. Additionally, to make the drink even healthier, there is also an option for 'less honey', which did not make the drink any less delicious. In fact, we found that it made the tea taste more distinct and noticeable.
We would definitely recommend this for health enthusiasts looking for a sweet treat who wish to level up on their typical earl grey milk tea!
11. Happy Cup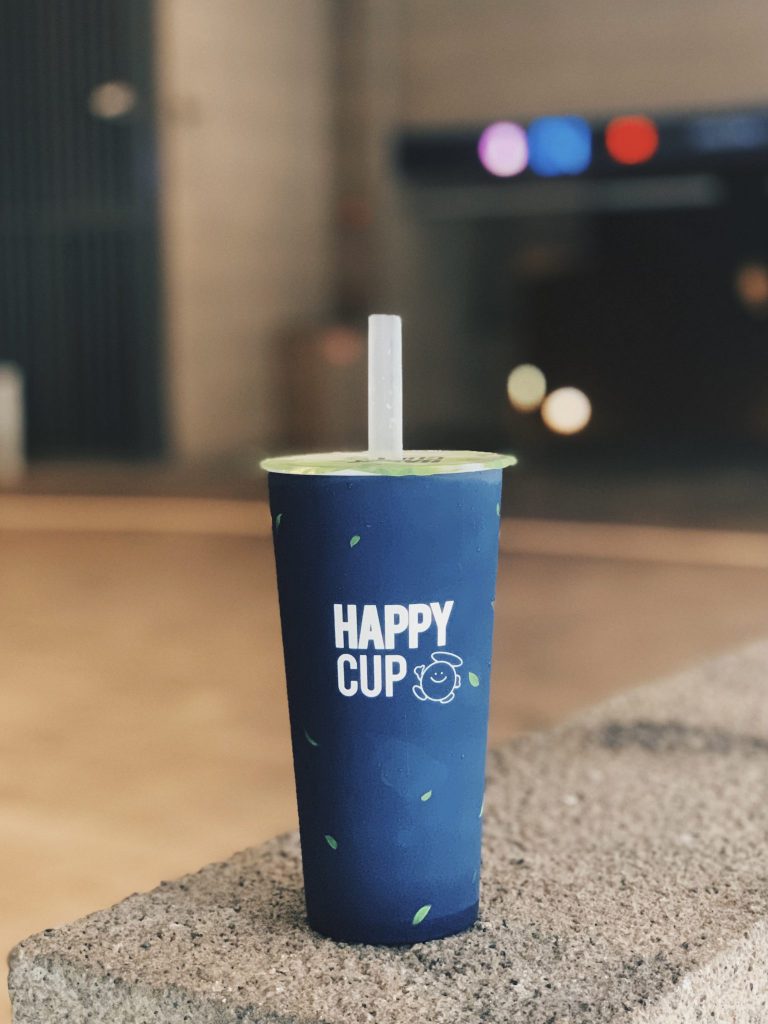 Roasted Oolong Tea with Evaporated Milk and Boba Pearl ($5.80)
Upon taking the first sip, the fragrance of the tea was pronounced, welcoming us to take another sip of the strong and freshly brewed tea. The evaporated milk adds a tinge of sweetness to balance out the otherwise strong and bitter tea, giving it a wonderful mix to produce a bittersweet taste. Moreover, the pearls have a smooth and consistent texture, making it irresistible to take another bite.
Especially for tea lovers, we highly recommend giving Happy Cup a try! The rich and aromatic tea coupled with the flavourful evaporated milk blend well to give a nice and congruous cup of bubble tea!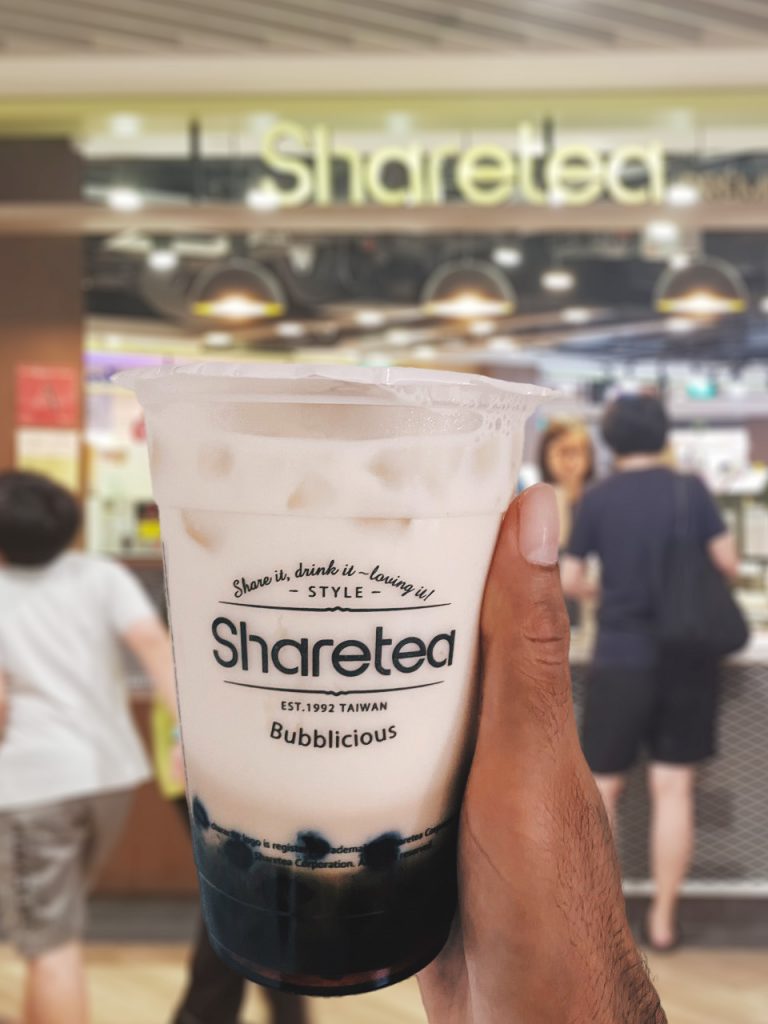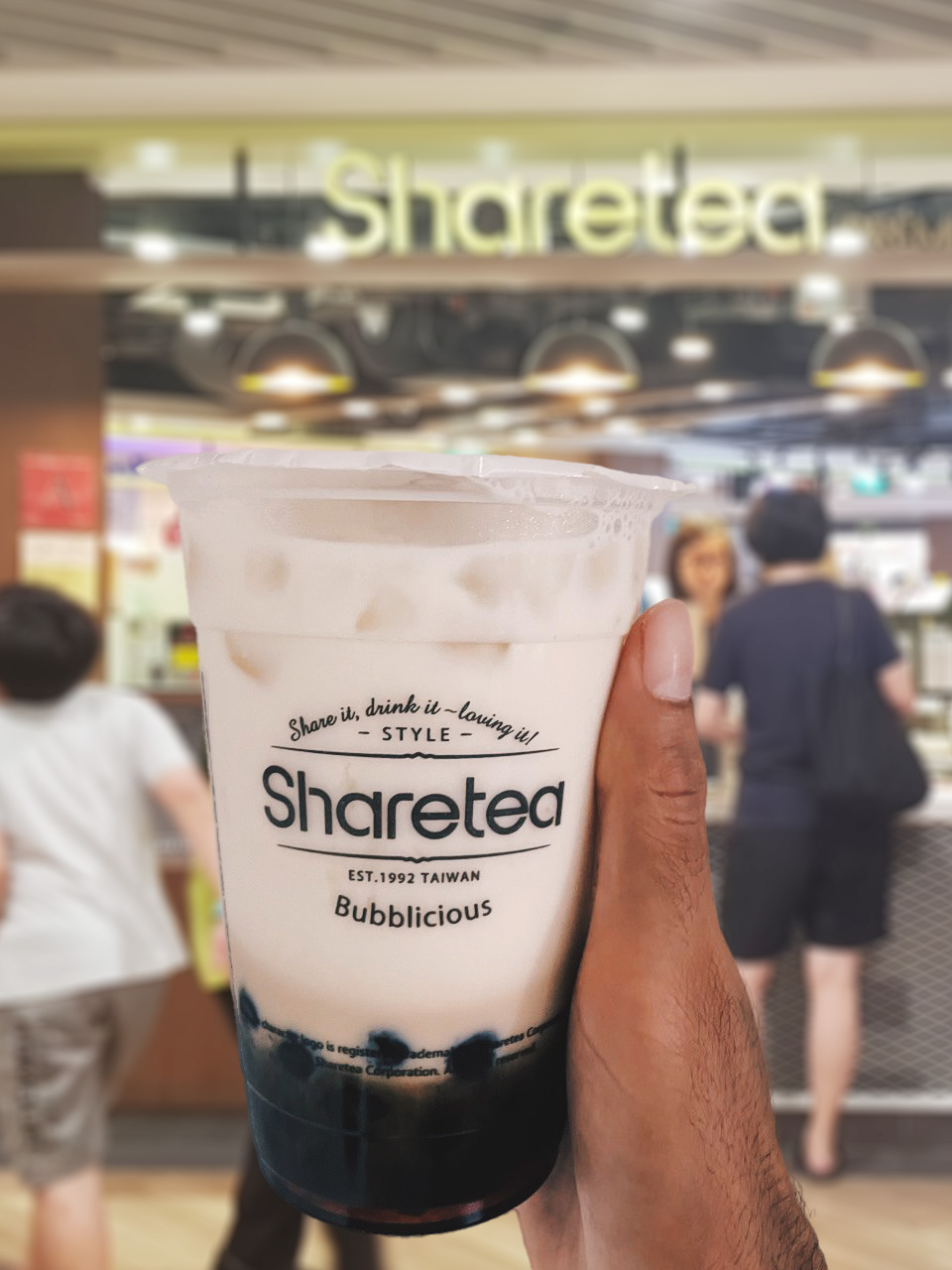 Brown Sugar Pearl Fresh Milk ($3.60)
The milk tastes quite diluted and bland and the pearls unfortunately do not add much flavour to it. The pearls are rather hard, unyielding and not sweet enough. The sugar syrup also tastes singed and hence the element of sweetness in the drink seems to be lacking. In addition, the drink as a whole is light on the stomach and not very filling.
To conclude, we may not purchase this again due to the minuscule helping for its price and the not so memorable taste as there are other alternatives at a cheaper price.
13. Playmade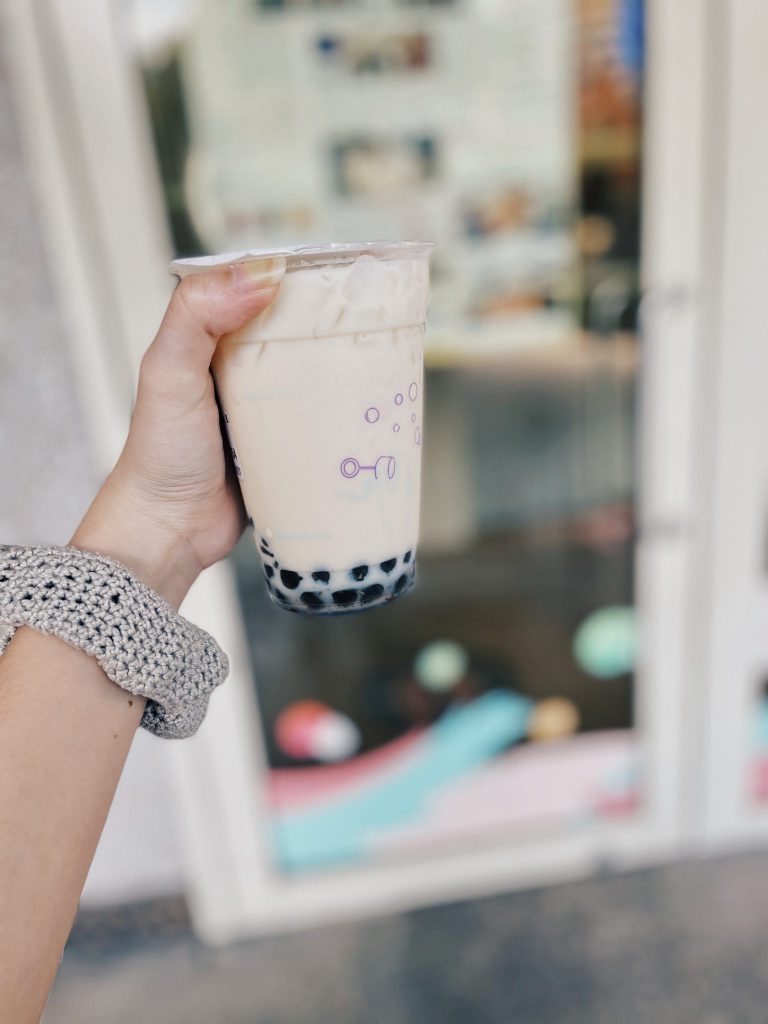 Osmanthus Oolong Milk Tea ($5.20)
We tried their Osmanthus Oolong Milk Tea and decided to go for a more unorthodox combination with black sesame pearls, one of their hot favourites. The first sip definitely gave us a delightful surprise. There was an extremely fragrant floral and fairly sweet taste, presumably due to the osmanthus. We also found it considerably sweeter than their other drinks despite ordering 25% sugar. The earthy taste from the sesame pearls helps to complement and balance out the floral sweetness from the drink, resulting in a delectable taste.
Thus, we would definitely recommend you to try this drink at least once, especially for those who have a sweet tooth! After all, it is a fairly unique drink compared to the classic milk tea.
What's the verdict?
After trying so many different types of bubble tea, it is with no doubt that Singapore is indeed a bubble tea heaven, offering an abundance of options for locals to indulge in. With so many bubble tea shops, you may be wondering: how to choose the right bubble tea to buy?
In conclusion, for brown sugar lovers, we highly recommend giving Ji Long Tang and Tiger Sugar a try! Both brands offer a thicker milk consistency as compared to the average brown sugar milk drinks. For a more affordable option, you may also with to consider R&B.
Tea lovers who enjoy a strong tea taste should definitely give Happy Cup a go! On the contrary, those who have a sweeter tooth and prefer a lighter tea taste can consider trying Gongcha.
Those looking for a rich, hearty cup of custard tea should definitely consider checking out Wanpo Tea.
Fans of fruity drinks can consider splurging on Heytea, or choose a more affordable option at fan-favourite bubble tea shops KOI and Gongcha!
Frequently Asked Questions (FAQ)
---
What is bubble tea?

Bubble tea is a Taiwanese tea-based drink that originated in the 1980s. It typically consists of tea, milk, and sugar, shaken together with ice and served with chewy tapioca balls, known as "bubbles."

What does the 'bubble' in bubble tea stand for?

'Bubble' or 'Boba' refers to the black chewy tapioca pearls that can be found in bubble tea. While tapioca pearls are one of the most common toppings found in bubble tea, the list has since expanded to include a plethora of different toppings such as grass jelly, egg pudding, red beans and sago!

What are the different types of bubble tea?

Bubble tea comes in many different flavors, including classic milk tea, fruity flavors, and even coffee. Some popular bubble tea flavors include matcha, taro, and mango.

Why is bubble tea so popular in Singapore?

Singapore's bubble tea industry has been around for 30 years. While the market collapsed in the early 2000s due to fierce competitions and price wars, it later regained popularity upon the entrance of new players like Gongcha and KOI, which are well-known internationally. One main difference this time around, was the focus on high-quality ingredients and its high customisability.

Is bubble tea healthy?

The healthiness of bubble tea can vary depending on the ingredients used. Bubble tea can be high in sugar and calories, so it is best consumed in moderation.

Is bubble tea suitable for people with food allergies?

Bubble tea can contain allergens such as dairy, gluten, and nuts, so it is important to check the ingredients before consuming. Some bubble tea shops offer alternative options, such as soy milk or almond milk.