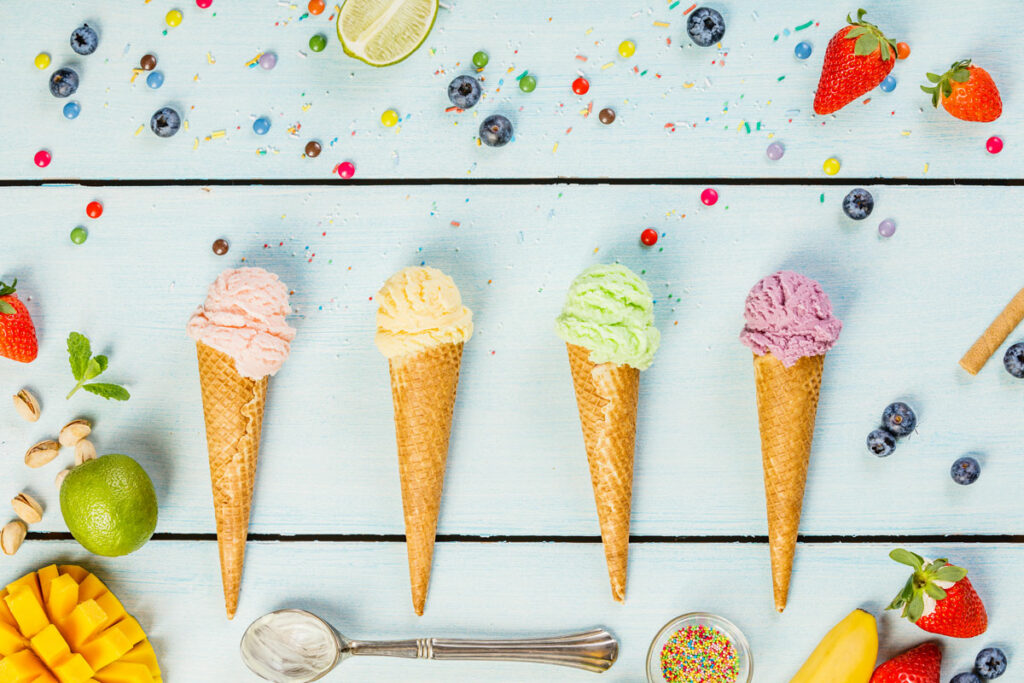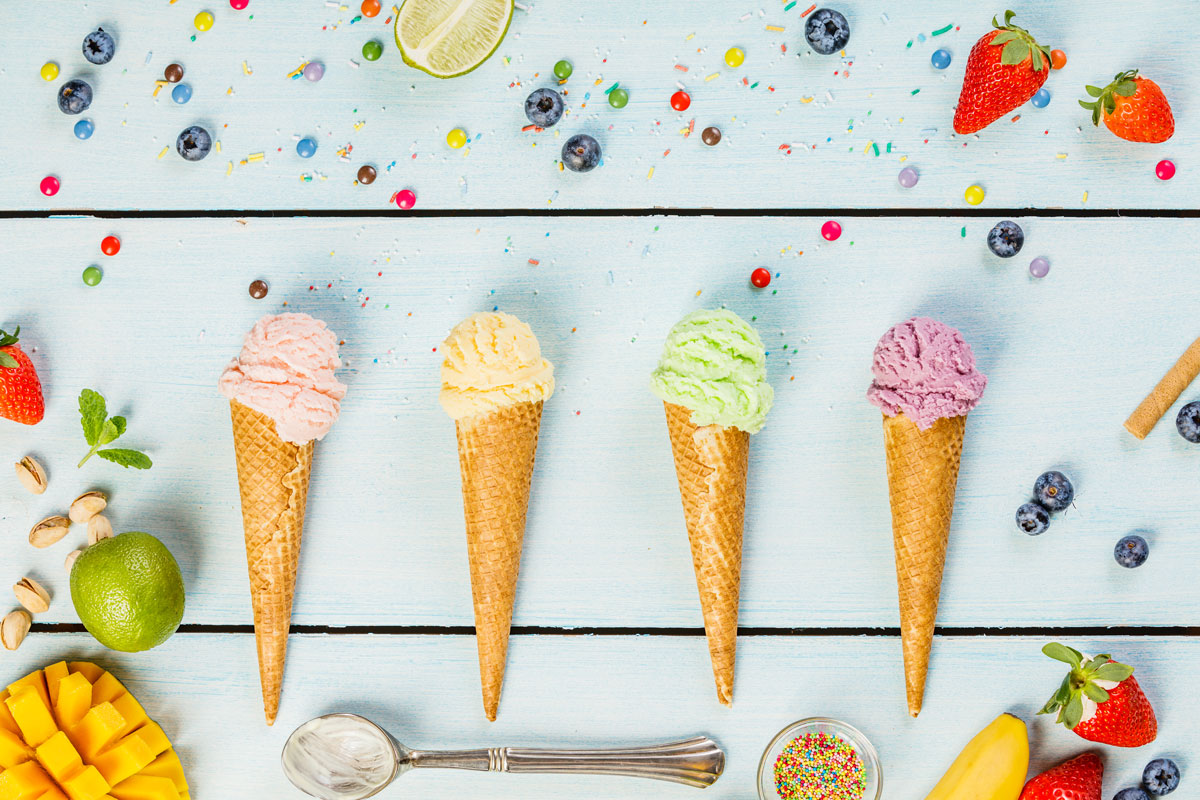 What's better than a cone of cold ice cream on a hot Singapore day? Nothing, I say! From classic chocolates and local inspirations to funky flavours that will blow you away, your taste buds will be very thankful for this list. So to curb your craving, I bring you 10 of the best ice creams in Singapore!
1. The Daily Scoop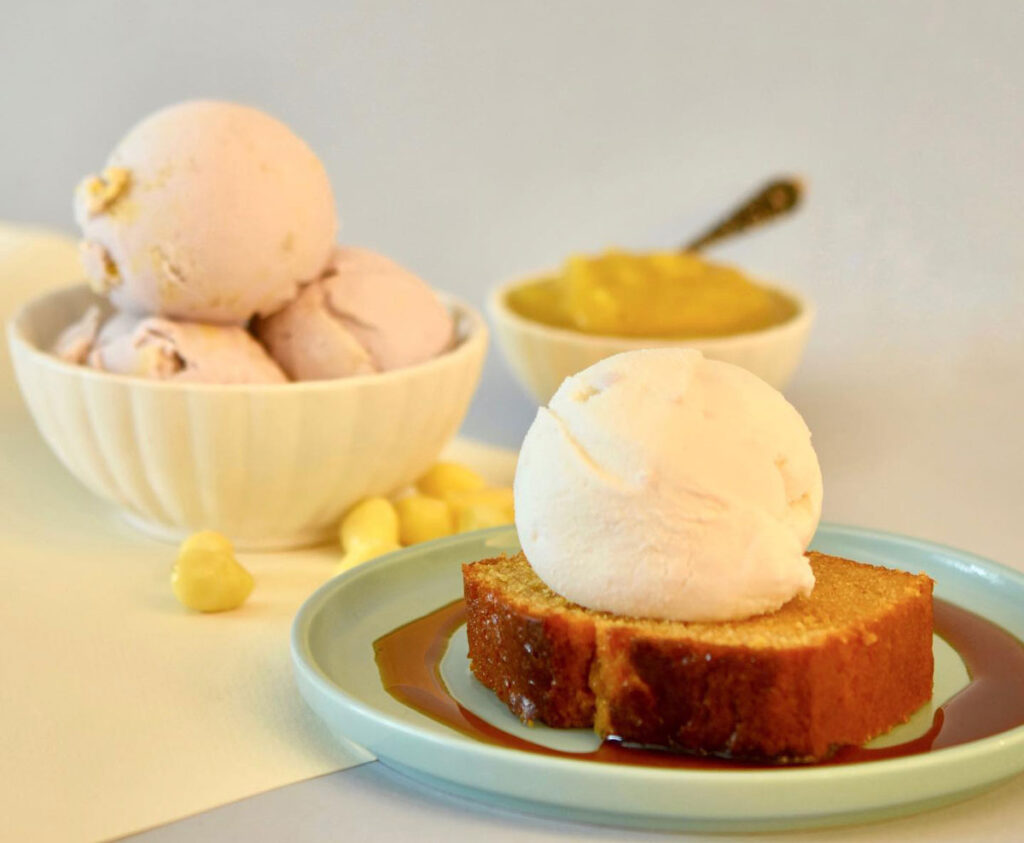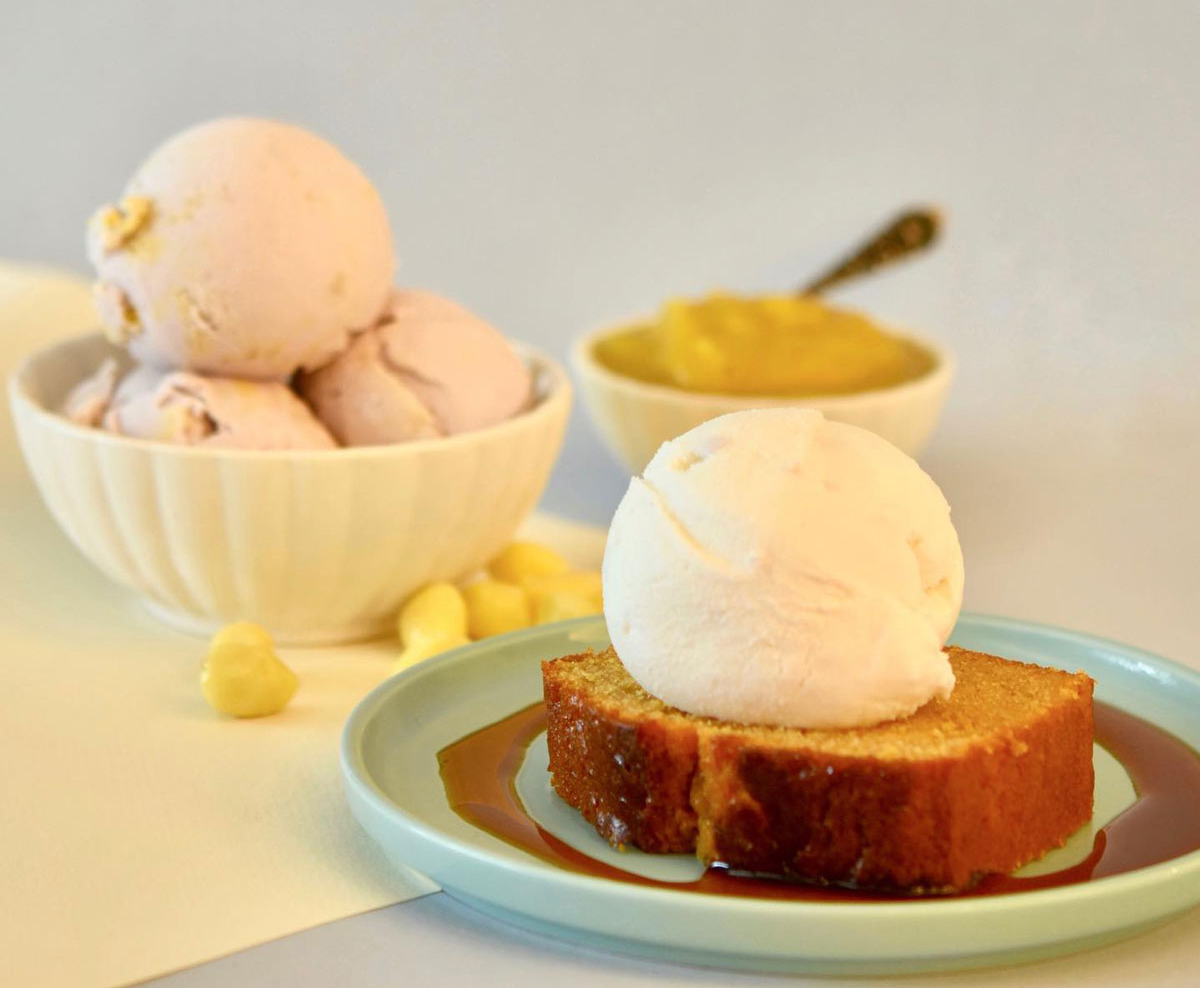 Source: The Daily Scoop via Facebook
Facebook: Visit Here
Instagram: Visit Here
Website: https://thedailyscoop.com.sg/
Address: Locations
Operating Hours: Locations
The Daily Scoop started off as a cosy, little cafe at Sunset Way in 2004. Through the years, this hidden gem grew into one of Singapore's beloved ice cream shops. You've got your selection of everyday favourites, fruity flavours and more! Go wild with some fun creations: Funfetti, Key Lime Swirl, Chilli Choc and even Classic Carrot Cake! Or experience authentic Asian flavours with Chendol, Ginger Crumble, Matcha Special and Mao Shan Wang (a super premium option).
And, for extra funky crunch, grab a waffle cone or a rainbow sprinkle waffle cone, maybe even a homemade choc fudge brownie (and other fresh bakes) to eat with your ice cream. When you first experience the tastes, be careful not to gobble it up so fast, you get a brainfreeze!
2. Udders Ice Cream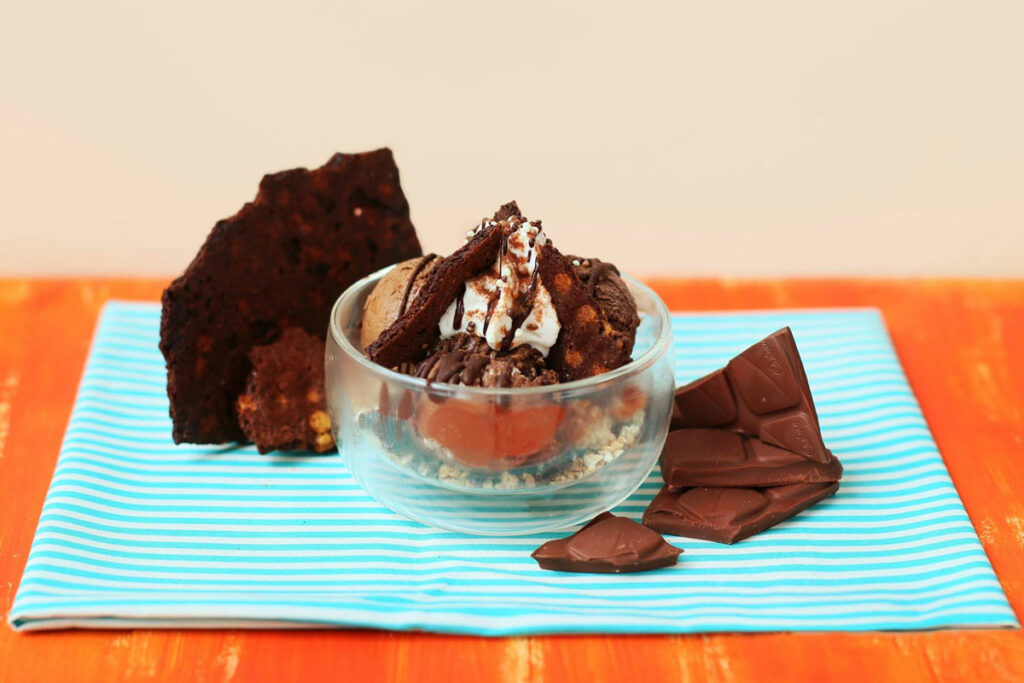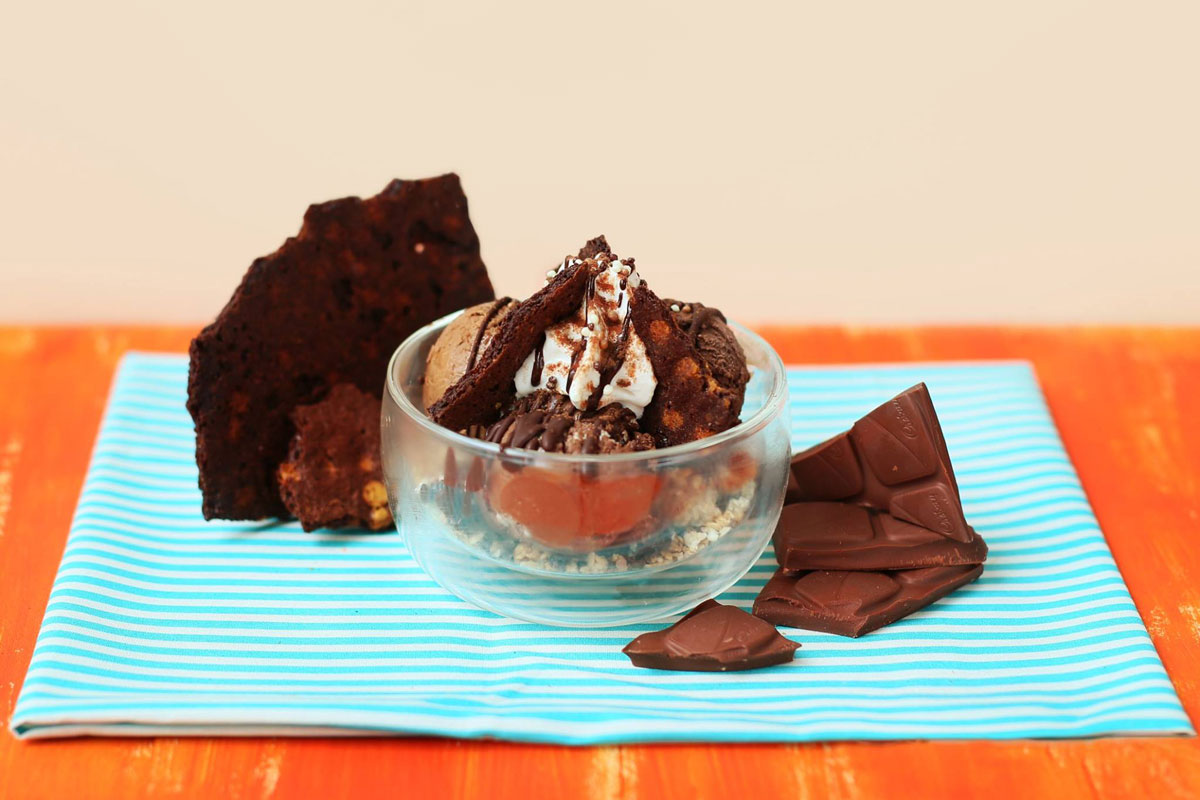 Source: Udders Ice Cream via Facebook
Facebook: Visit Here
Instagram: Visit Here
Website: https://www.udders.com.sg/
Address: Locations
Operating Hours: Locations
Udders Ice Cream is an ice cream parlour definitely full of personality, Asian flavours and… alcoholic flavours. After years of hard work and a diverse menu of flavours, they are one of the best places to fix your craving for ice cream in Singapore!
Choose from 3 sections: Cosmopolitan, Asian and Liqueur Flavours. Chocolate lovers will enjoy Chocolate Espresso, Snickers Mars Honeycomb Vanilla, and Kit Kat Bites. Looking for local flavours to fulfil your sweet tooth's desires? Try Mao Shan Wang, Botak Coconut Sherbet or Alphonso Mango Sorbet! Or, if you dare, try the liqueur flavours like Baileys & Bourbon, Tira-Miss-U and Rum Rum Raisin! No matter what you choose, your taste buds will flourish under the delectable flavours of these unique ice creams.
3. Creamier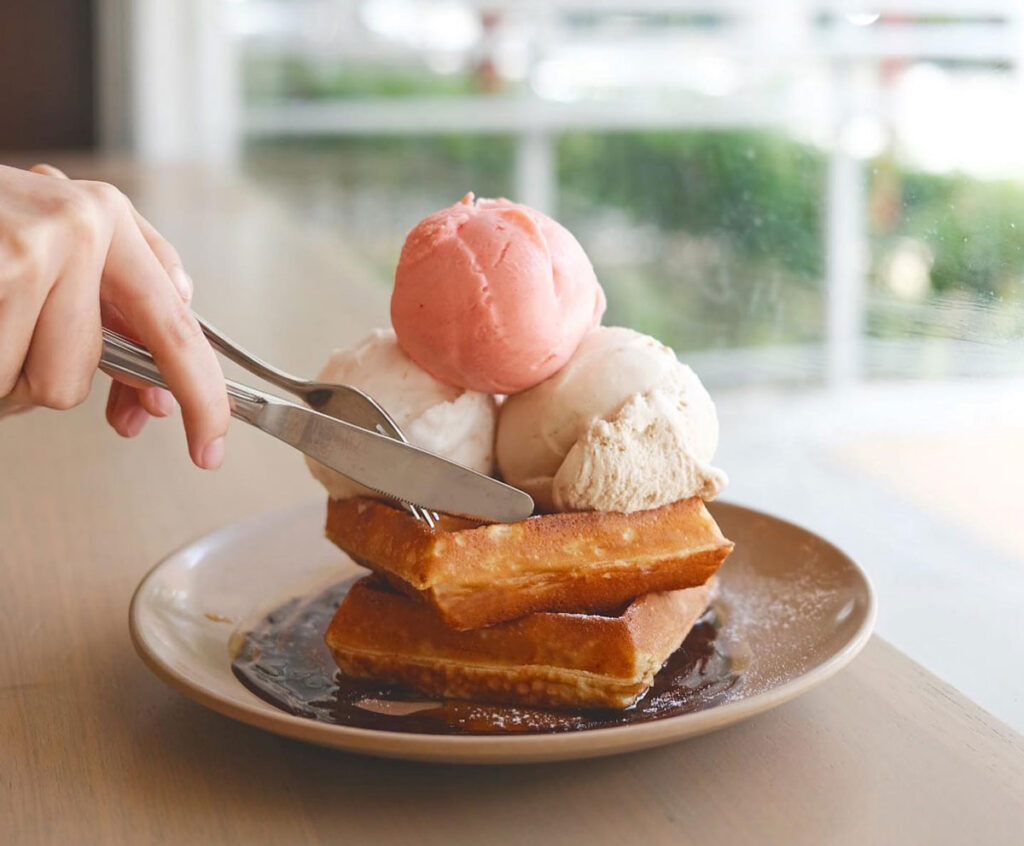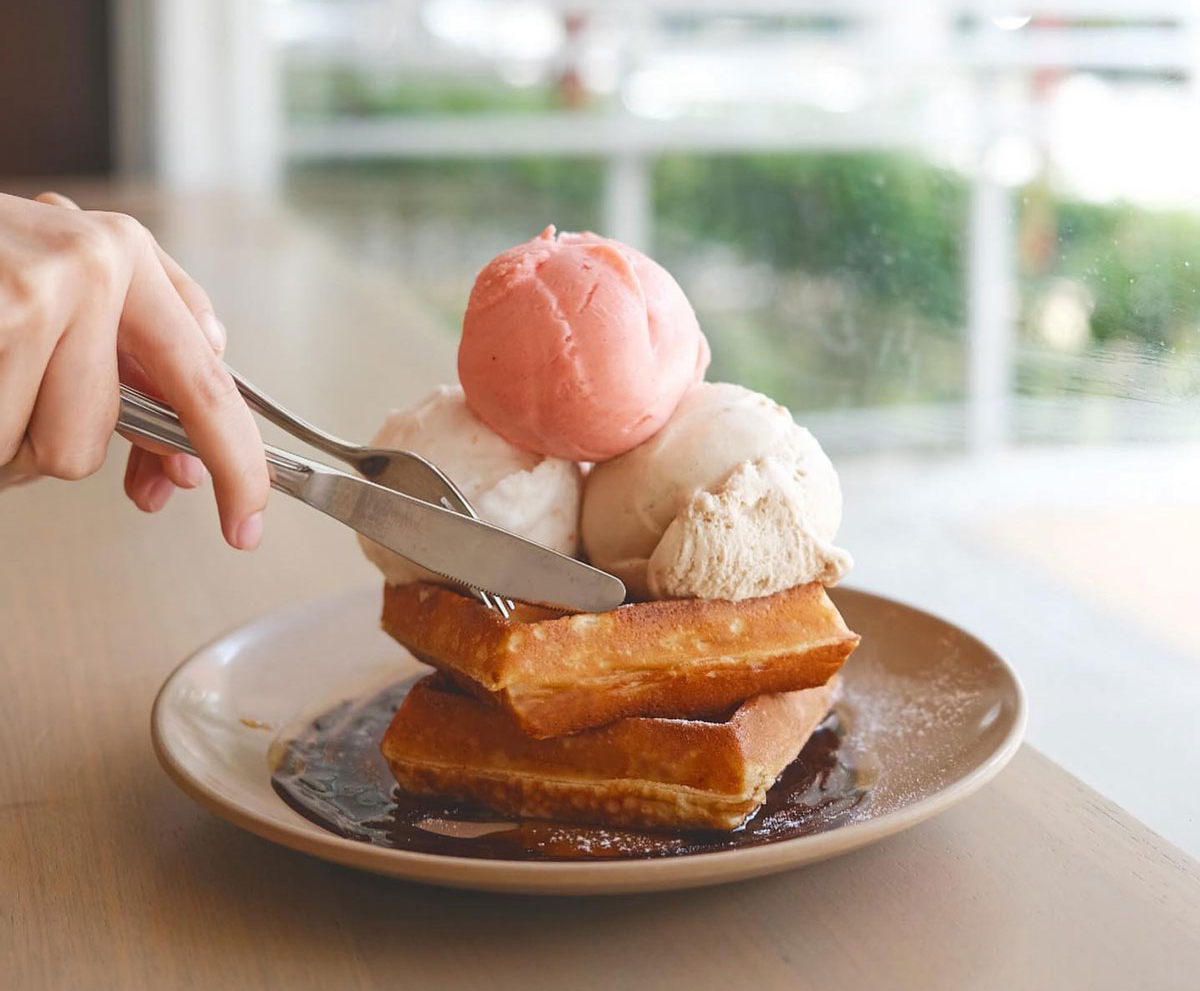 Source: Creamier via Facebook
Facebook: Visit Here
Instagram: Visit Here
Website: https://creamier.com.sg/
Address: Locations
Operating Hours: Locations
Creamier believes that the magic of making good ice cream is quality ingredients, hard work and a deep appreciation for craftsmanship. Born and deep-rooted in the oldest heartlands, Creamier isn't anything too fancy or unreasonably extravagant. Instead, they bring quality and affordability to ice cream in Singapore. It's just good, hearty ice cream homemade in small batches everyday.
Want an appetising ice cream without the frills? Try out some of their bestsellers – Roasted Pistachio, Plain Ole Chocolate, Earl Grey Lavender, Summer Strawberries, Blue Pea Vanilla and Speculoos Cookie Butter!
And guess what? They even have doggie ice creams! Made with human-grade ingredients and lactose-free cow milk or coconut cream, your playful pups can also have a cold treat!
4. Carrara Cafe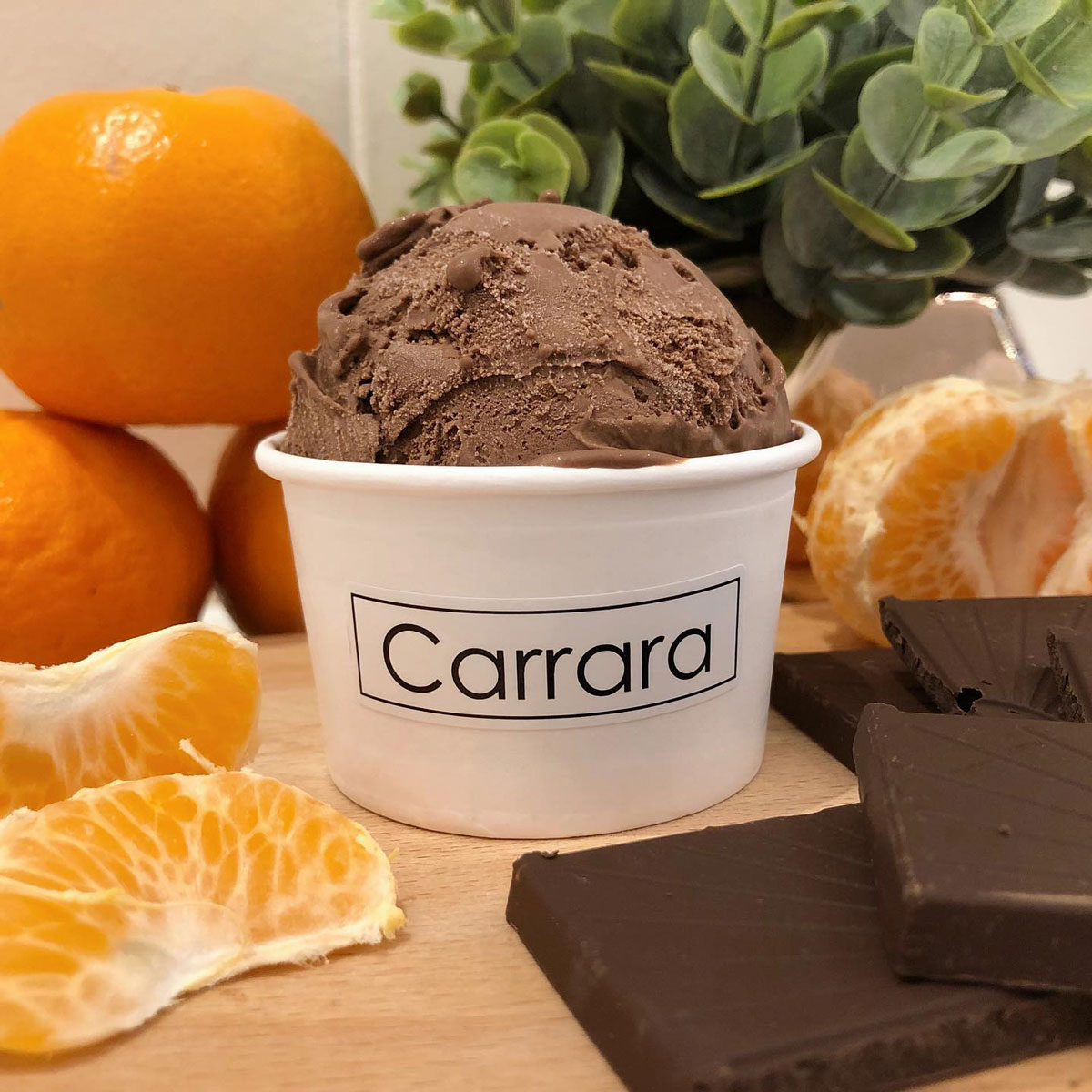 Source: Carrara Cafe
Facebook: Visit Here
Instagram: Visit Here
Website: https://www.carraracafesg.com/
Address: Locations
Operating Hours: Sun-Thu, 10:30am-9:30pm | Fri-Sat, 11:30am-10pm
Carrara is a seemingly unassuming cafe where hidden treasures await. Starting out with just Ice Cream Shack in Bukit Merah, serving only handmade ice cream, gelato and waffles (not even drinks!), they've now grown into one of the best ice cream cafes in Singapore.
Now, they're more than that; they serve a variety of western dishes and beverages to satisfy your hunger and your sweet tooth. Taste the flavours of Sea Salt Gula Melaka, Oolong Osmanthus, Speculoos, Chrysanthemum Cacao Nibs, Salted Caramel and Cookies & Cream (along with so many more delicious flavours)! Ordering ice cream pints online? You can even opt to have a customised message written on the pint!
5. Kind Kones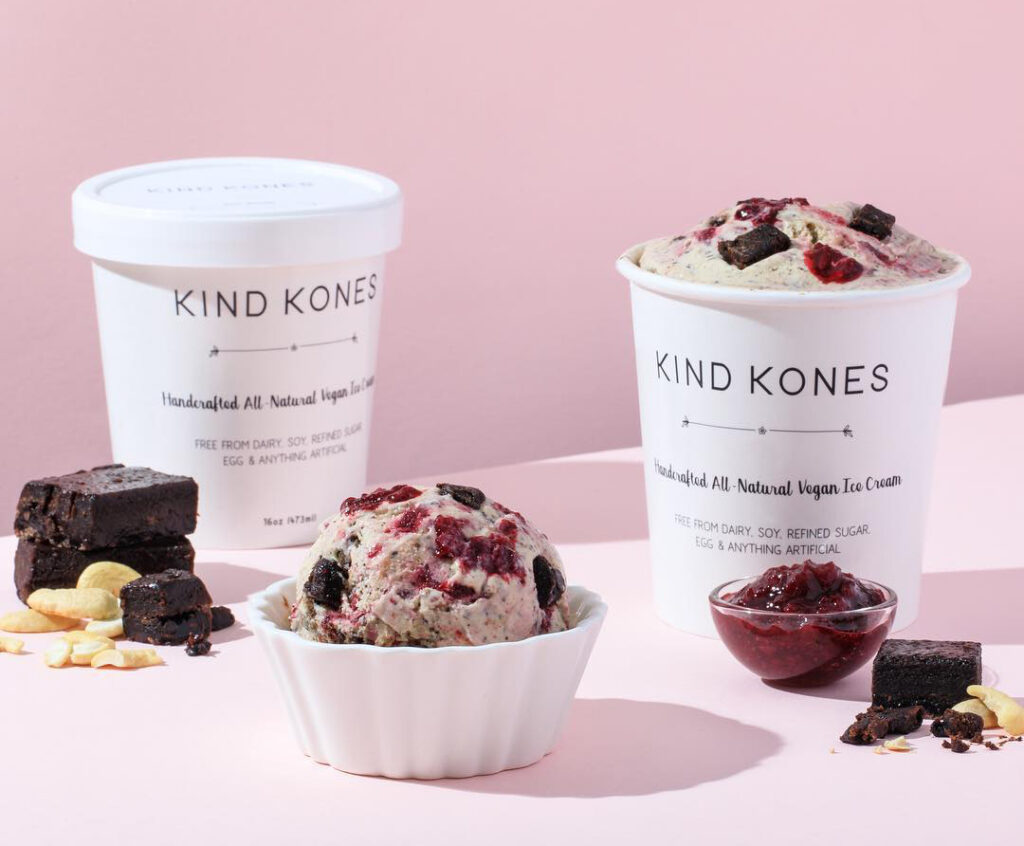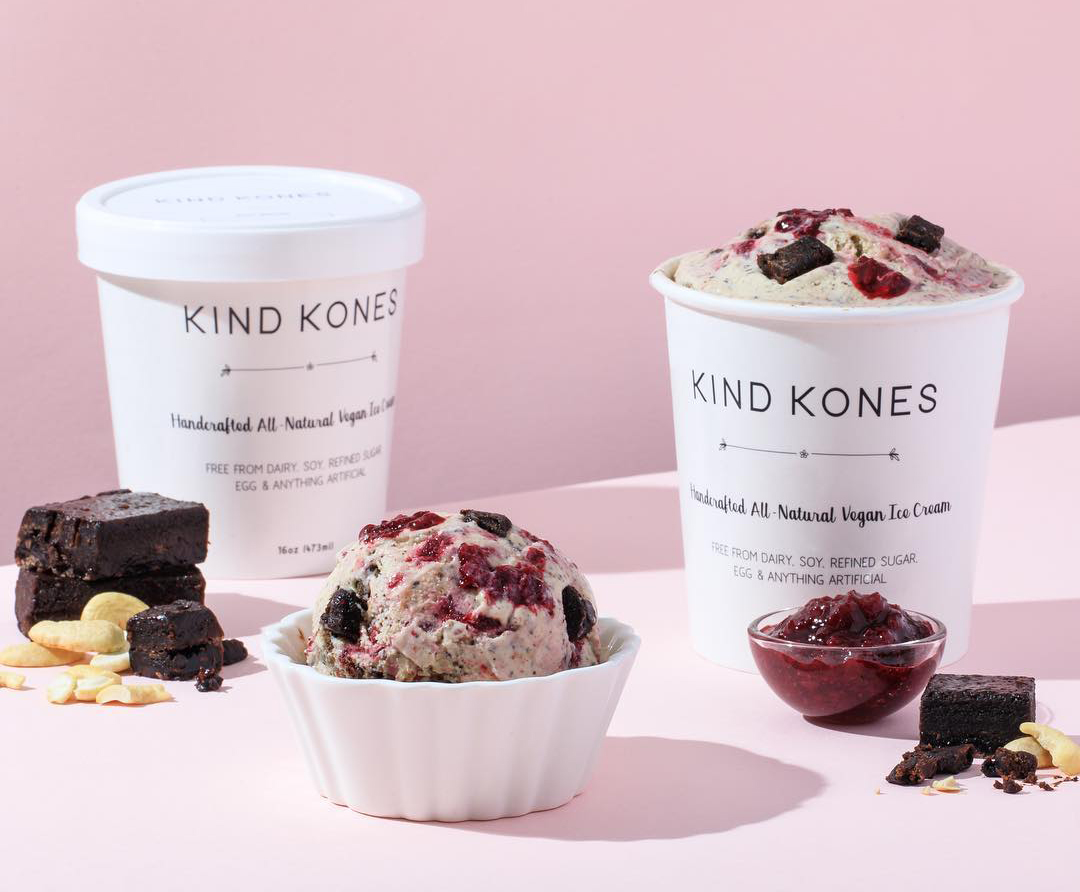 Source: Kind Kones via Facebook
Facebook: Visit Here
Instagram: Visit Here
Website: https://kindkones.com/
Address: 583 Orchard Road, Singapore 238884 | 290 Orchard Road, Singapore 238859 | 112 East Coast Road, Singapore 428802
Operating Hours: Daily, 10am-10pm
Handcrafted, all-natural, vegan. My vegan friends, rejoice because Kind Kones does not compromise on taste with their ice cream! None of their products contain any dairy, egg, refined sugar, preservatives or additives. They also have gluten free options for a healthier lifestyle! Why choose between healthy and yummy treats when you can choose Kind Kones ice cream? Along with regular flavours like Chocolate Sorbet, Black Forest and Almond Brittle Fudge comes unique flavours like Blue Planet, Pandan Gula Melaka, and Keto Avocado Coconut. You can try any of these flavours at their Orchard outlets or by visiting their newest outlet at i12 Katong which just recently opened!
6. Birds of Paradise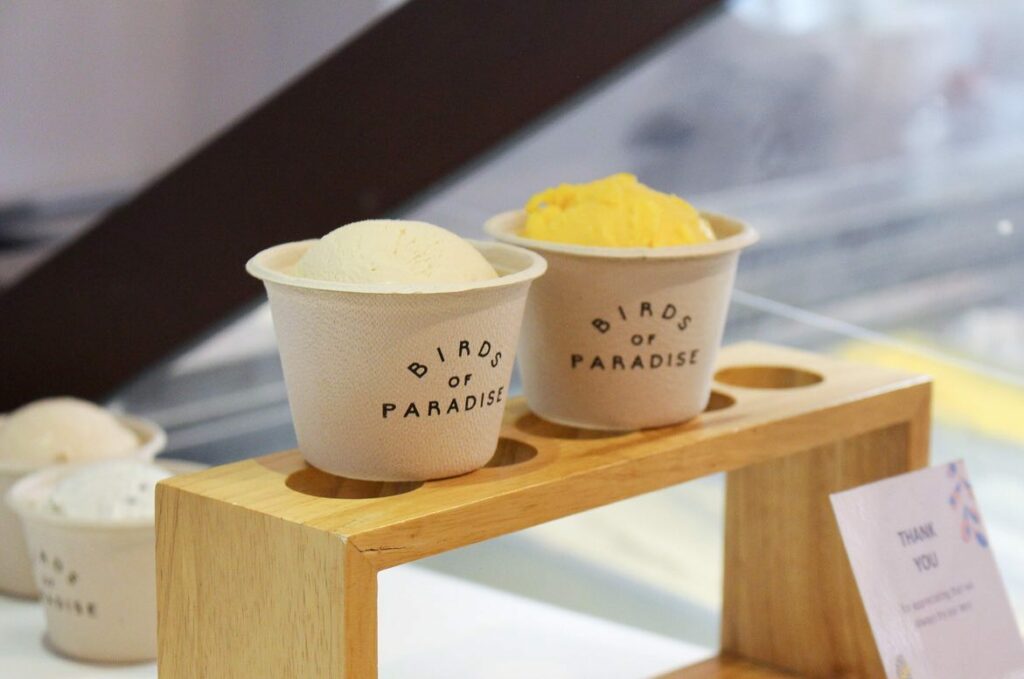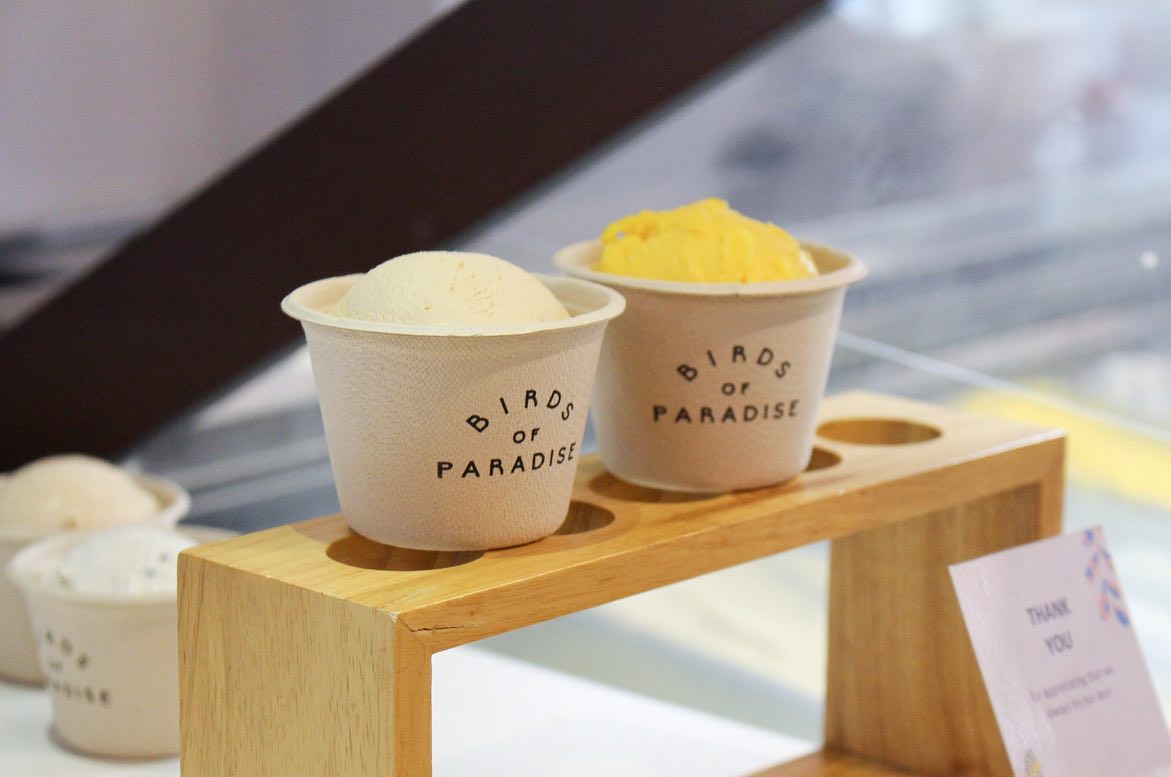 Source: Birds of Paradise via Facebook
Facebook: Visit Here
Instagram: Visit Here
Website: https://www.birdsofparadise.sg/
Address: Locations
Operating Hours: Tue-Sun, 12pm-10pm
Are you a nature lover? Love the flavours of the earth? Then you're sure to love the gelato here at Birds of Paradise! Using the finest of natural and botanical ingredients, especially from South East Asia, like herbs, spices, flowers and fruits, it's an unusual creation that surprisingly tastes absolutely delicious. Browse their gelato menu for best sellers like Midnight Gianduja, Lychee Raspberry, Sea-Salt Hojicha and Strawberry Basil. You'll experience unimaginably unique and botanical flavours that will delight your taste buds!
7. Geometry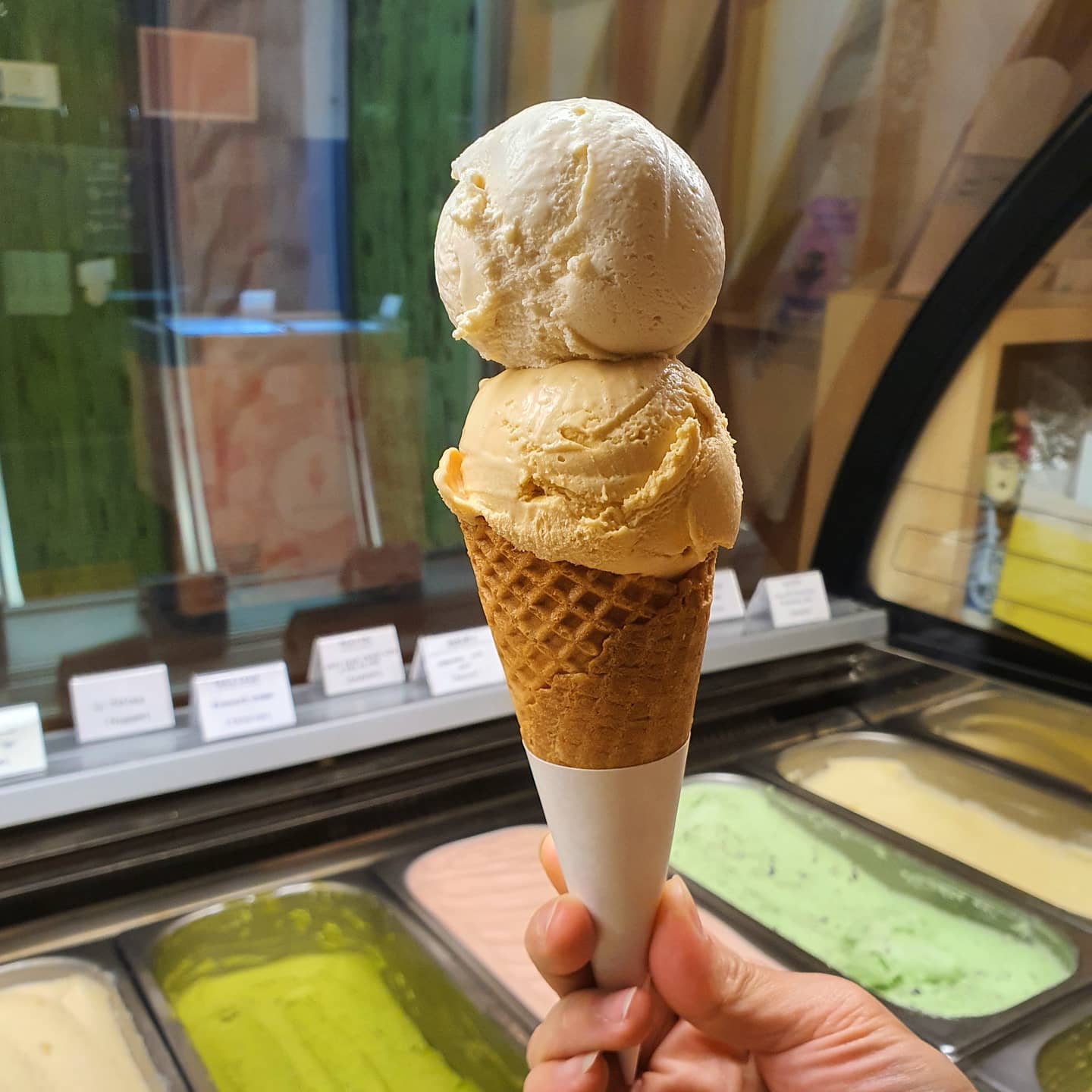 Source: Geometry via Facebook
Facebook: Visit Here
Instagram: Visit Here
Website: https://geometry.sg/
Address: 2 Jalan Bukit Merah, Singapore 150002
Operating Hours: Sun-Thu, 12pm-9:30pm | Fri-Sat, 12pm-11pm
As an artisan gelato cafe, Geometry creates fresh, handcrafted gelato with no artificial preservatives or ingredients. They are made from scratch using globally sourced ingredients, and inspired by tea and botanical tastes to create flavours that appeal to the local palate. Pair your scoop with Geometry's tarts, brownies and waffles for a delightful dessert!
But Geometry doesn't just create delicious gelato, they also are conscious of current events and contribute their efforts to society. Hence, 50% of all sales of their Blue Pea and Sweet Corn gelato (blue and yellow for Ukraine's national colours) goes straight to Redcross' humanitarian initiative for Ukraine.
8. Tom's Palette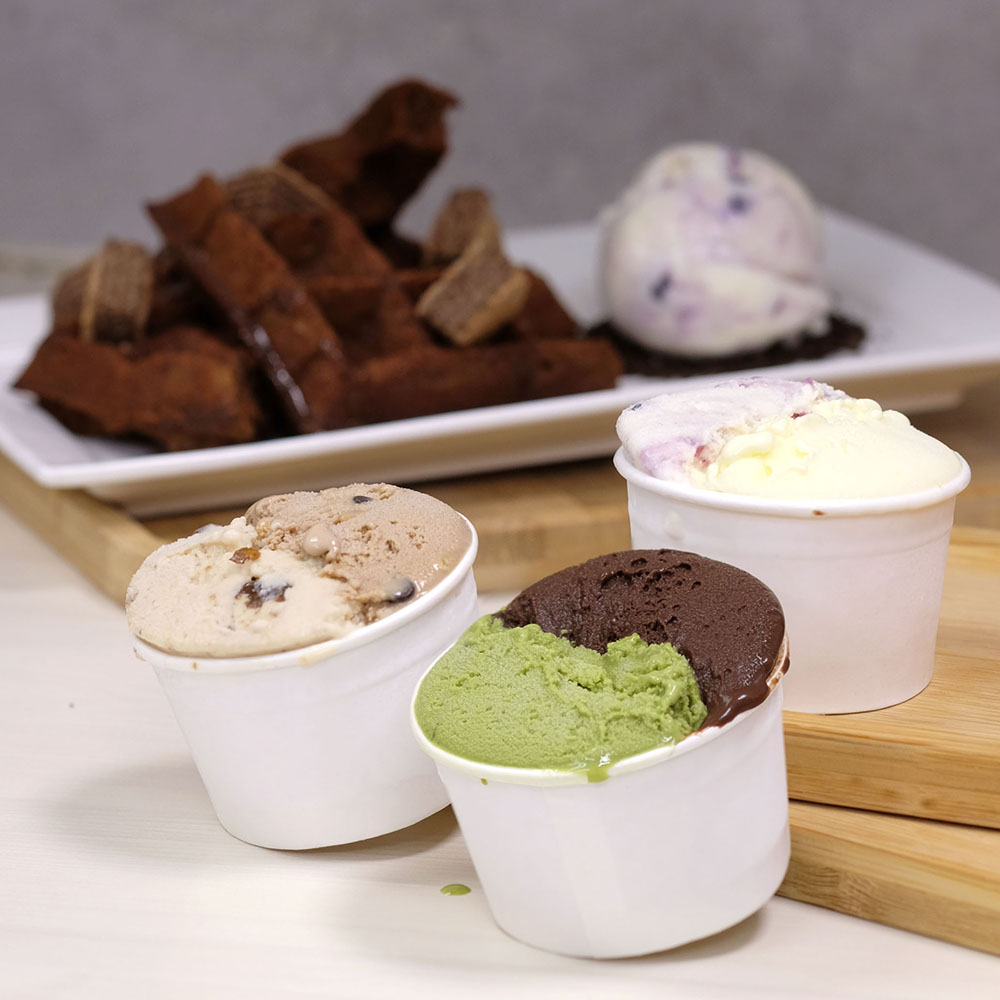 Source: Tom's Palette via Facebook
Facebook: Visit Here
Instagram: Visit Here
Website: https://www.tomspalette.com.sg/
Address: 51 Middle Road, Singapore 188959
Operating Hours: Mon-Thu, 12pm-9:30pm | Fri-Sat, 12pm-10pm | Sun, 1pm-7pm
Are you looking for ice cream that's a little bit… unique, unorthodox, unusual? Well then, Tom's Palette is for you! With waffles, ice cream, gelatos, affogatos, parfaits, coffees and teas, it's an ice cold heaven for ice cream lovers. Some of their most popular flavours include Chocolate Sorbet, Run & Raisin, Salted Caramel Cheesecake, Salted Egg Yolk and Yuzu! Or spice up your day with Cold Burn or enjoy a dairy-free Pistachio with Macadamia & Cacao Nib Praline.
Of course, that's not the most exciting part. Tom's Palette's menu changes every day! Because all the ice cream is homemade in small batches, there's always something new! Check out their social media stories for what's on display today!
9. Island Creamery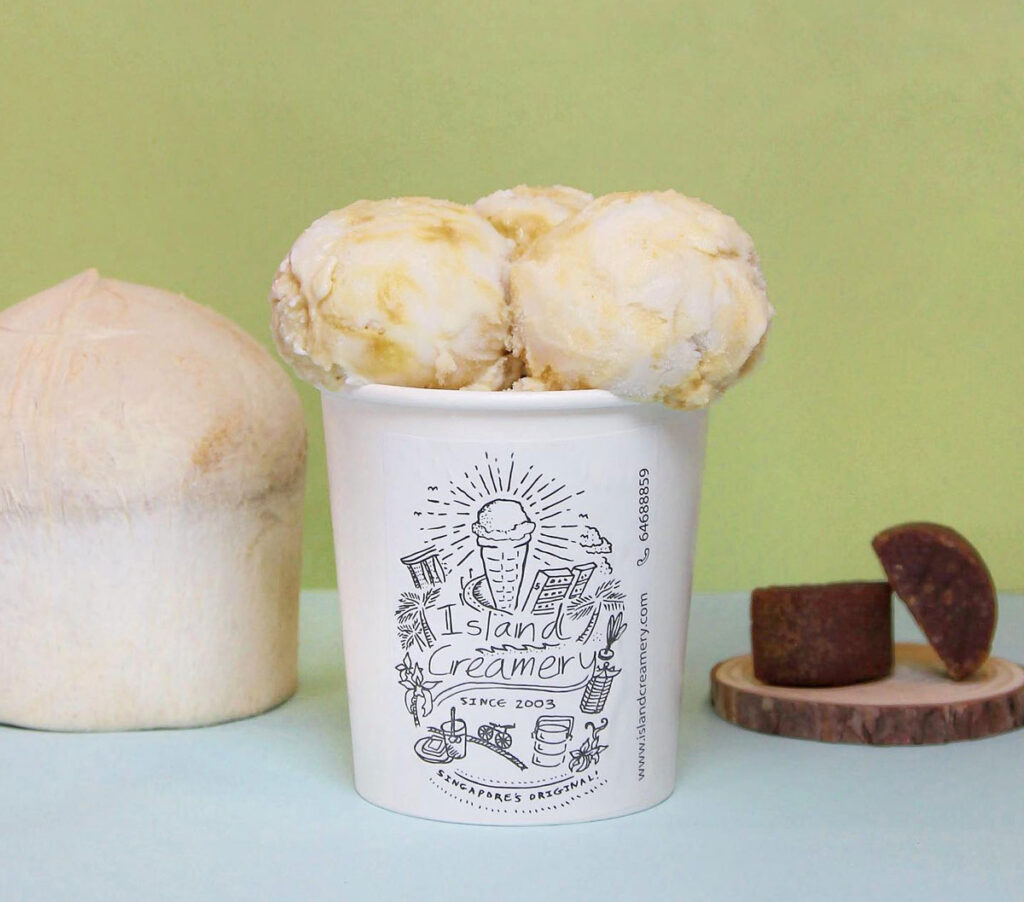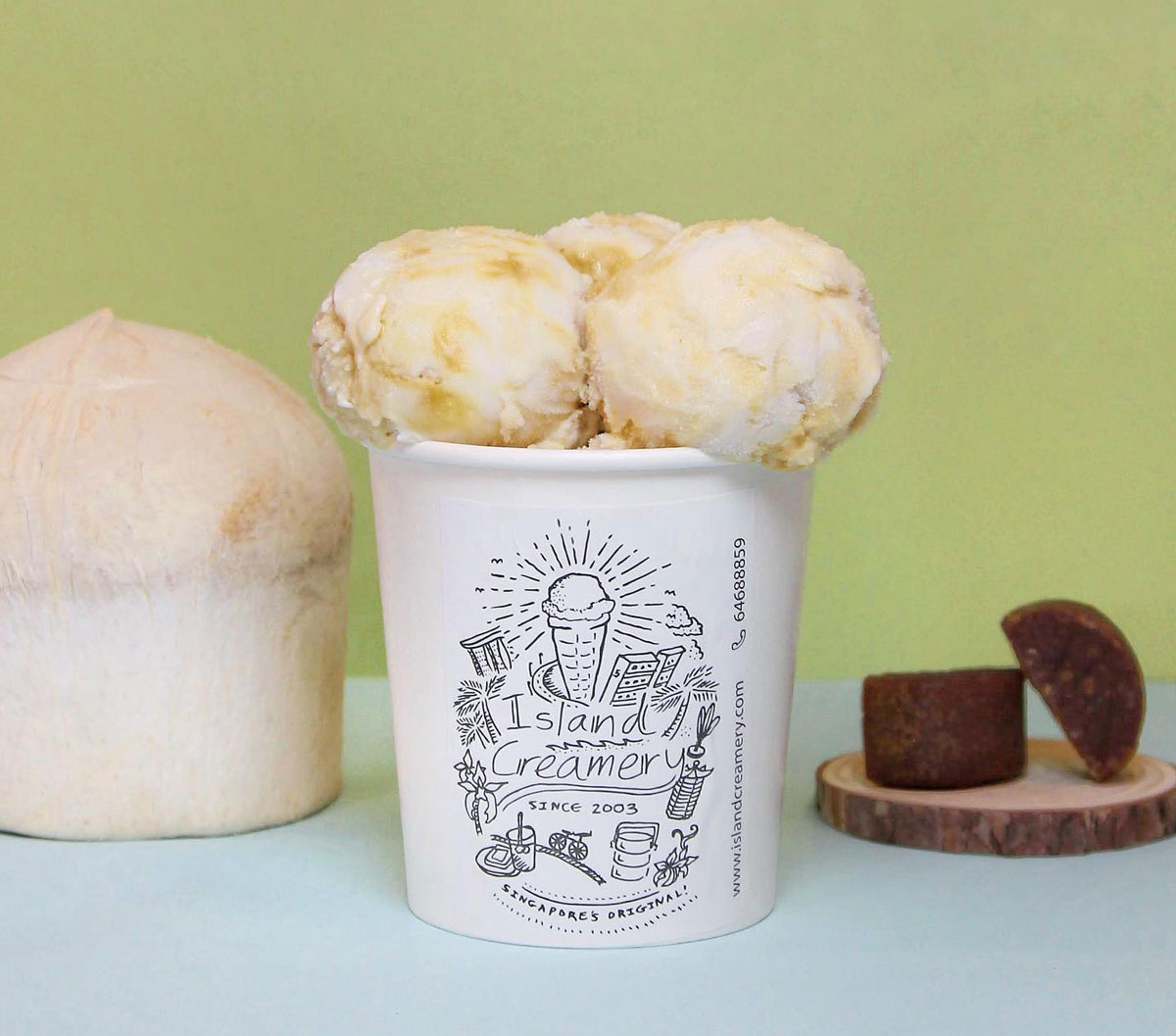 Source: Island Creamery via Facebook
Facebook: Visit Here
Instagram: Visit Here
Website: https://www.islandcreamery.com/
Address: 559 Bukit Timah Road, Singapore 269695
Operating Hours: Mon-Thu, 11am-6pm | Fri-Sun, 11am-9pm
Founded by pioneer ice cream maker, Stanley Kwok, Island Creamery is the first ice cream parlour in Singapore to use local flavours. Some popular flavours include Chendol, Mango Sorbet, Horlicks, Cookies & Cream, Ispahan and Soursop Pomegranate Sorbet. Or choose the deliciously dark Reverso®, Black Sesame Oreo or Teh Tarik®! Looking for premium options? Try out the Mao Shan Wang (MSW) Durian or Kahlua Latte for the perfect bite of unusual tastes.
Celebrating a special occasion? Take a look at Island Creamery's ice cream cakes for a different vibe to normal cake! You can also make your special occasion even more special with a customised ice cream cake.
10. FATCAT Ice Cream Bar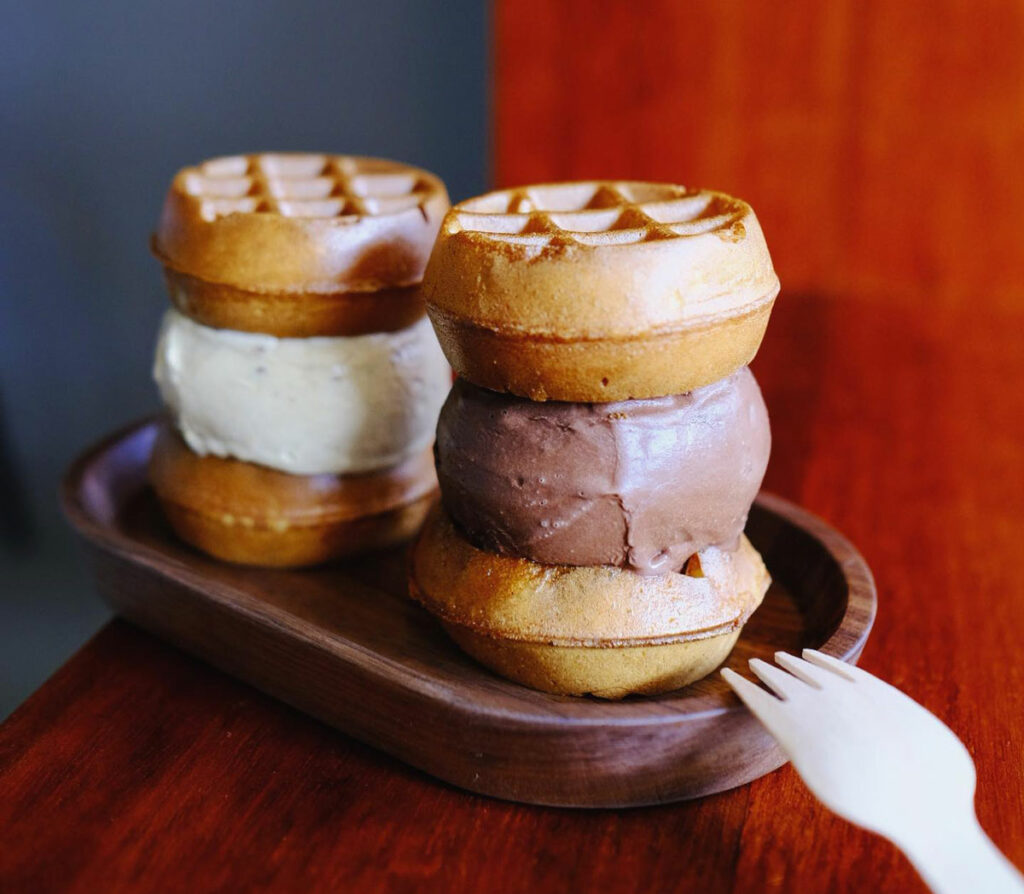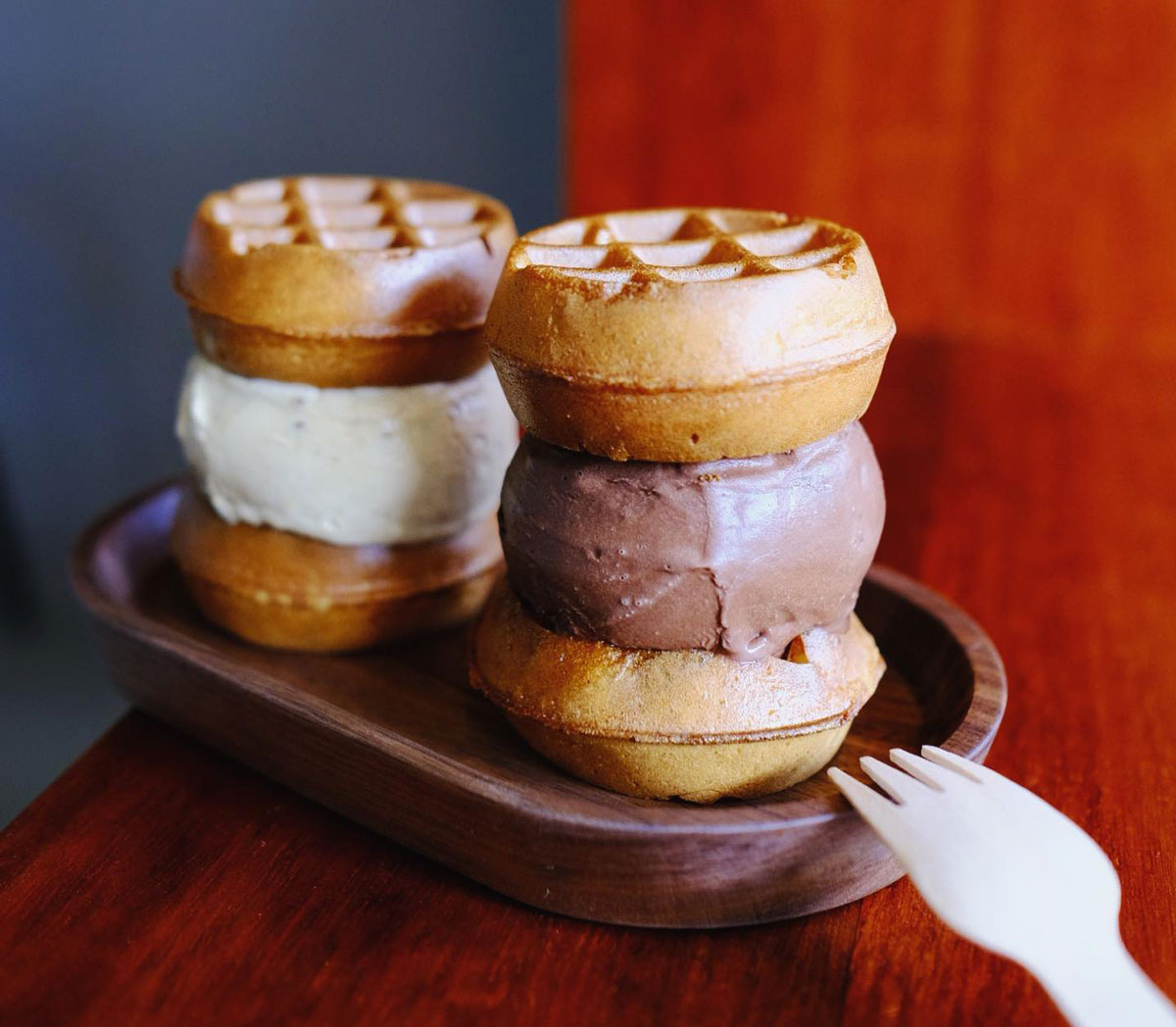 Source: FATCAT Ice Cream Bar
Facebook: Visit Here
Instagram: Visit Here
Website: https://fatcat.sg/
Address: 416 Bedok North Ave 2, Singapore 460416
Operating Hours: Wed-Mon, 1pm-10pm | Closed on Tue
FATCAT is not just about making tasty ice cream. They're about making freshly handcrafted ice cream in a variety of flavours, both classic and new and exciting, and through all of this, using the freshest of ingredients. They provide the best quality with the most natural flavours that they can.
If you're looking for delicious desserts topped with flavourful ice cream, you'll find it at FATCAT! Their signature dishes include charcoal or brown butter waffles, reverse s'mores and brownies. Add on some of their ice creams for a cool aftertaste: Butter Beer, Hokkaido Milk, Espresso, Salted Caramel, Smoked Peppermint, Ispahan, Watermelon Soju and so many more! Some flavours are also only available in pints, perfect for a small party or even a binge by yourself (you deserve it!). Look for updates on their social media for new flavours!
Conclusion
I'm sure you, like me, are now imagining that mouth-watering ice cream. So what are you doing? Grab a cold, refreshing cone (or cup or waffle) at any one of these best places to get ice cream in Singapore!
Craving more sweet treats? Check out our recommendations for the best bubble tea and yummy froyo in Singapore!
• Written by Adrija Chakravarti