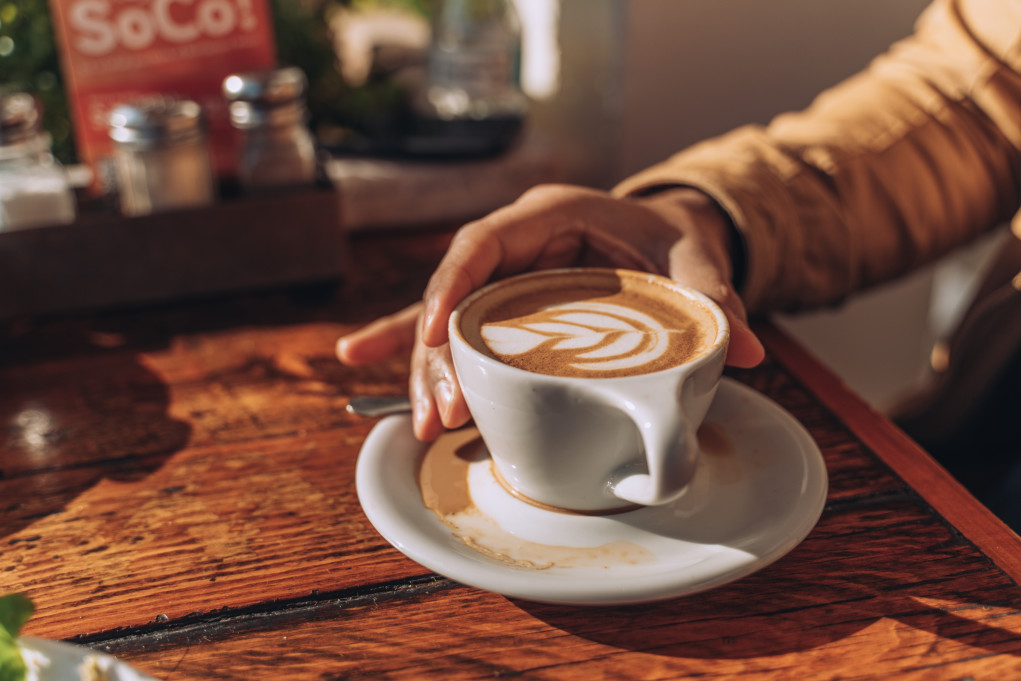 It's pretty easy to find cafes in Singapore with them being a dime a dozen. But, after scrolling through friends and influencers' Instagram posts after visiting stunning cafes, sometimes we want more than just a basic coffee and cake. So for those of you looking for that little extra something something with your coffee, we've got you covered!
The ~aesthetic~ is important, so we've compiled a list of the 10 best cafes in Singapore with amazing ambience, pretty decor and beautiful food! So whether you're looking for caffeine-filled drinks, delicious desserts or hearty brunches, we've got it all!
1. La Vie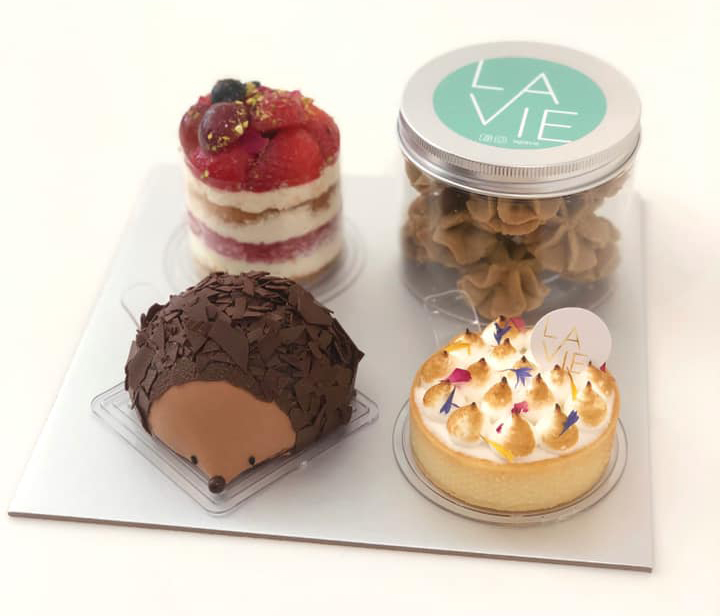 Source: La Vie via Facebook
Facebook: Visit Here
Instagram: Visit Here
Website: https://take.app/a/sglavie
Address: 204 Jalan Besar, Singapore 208890
Operating Hours: Tue-Sun, 12pm-6pm
La Vie is a quiet cafe with a relaxing ambience for you to enjoy and chill with your friends. This minimal cafe serves the cutest artisanal pastries and specialty coffee for the prettiest pictures!
Their famous porcupine entremet, Epic, is a decadent masterpiece that's almost too cute to eat! Try out their Strawberry Watermelon Cake which has actual watermelon as a layer in between the cake for some added flavour and crunch. Or if you're looking for a different type of taste, why not try Chloe! This delicious lychee mousse cake is topped with lychee boba pearls, adding a bit of chewiness to an otherwise soft and sweet mousse.
Their coffees and drinks are also presented in a similar manner, with beautiful decorations that don't detract from their fantastic tastes. So when you're craving a sweet thing, consider visiting La Vie!
2. Hey Sugar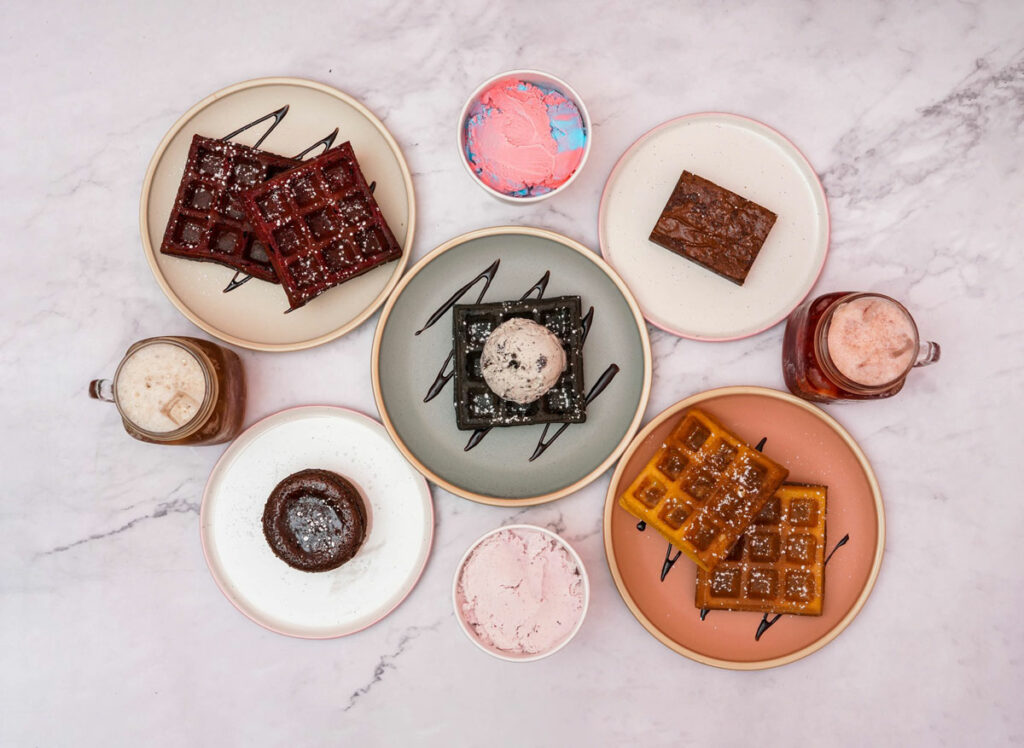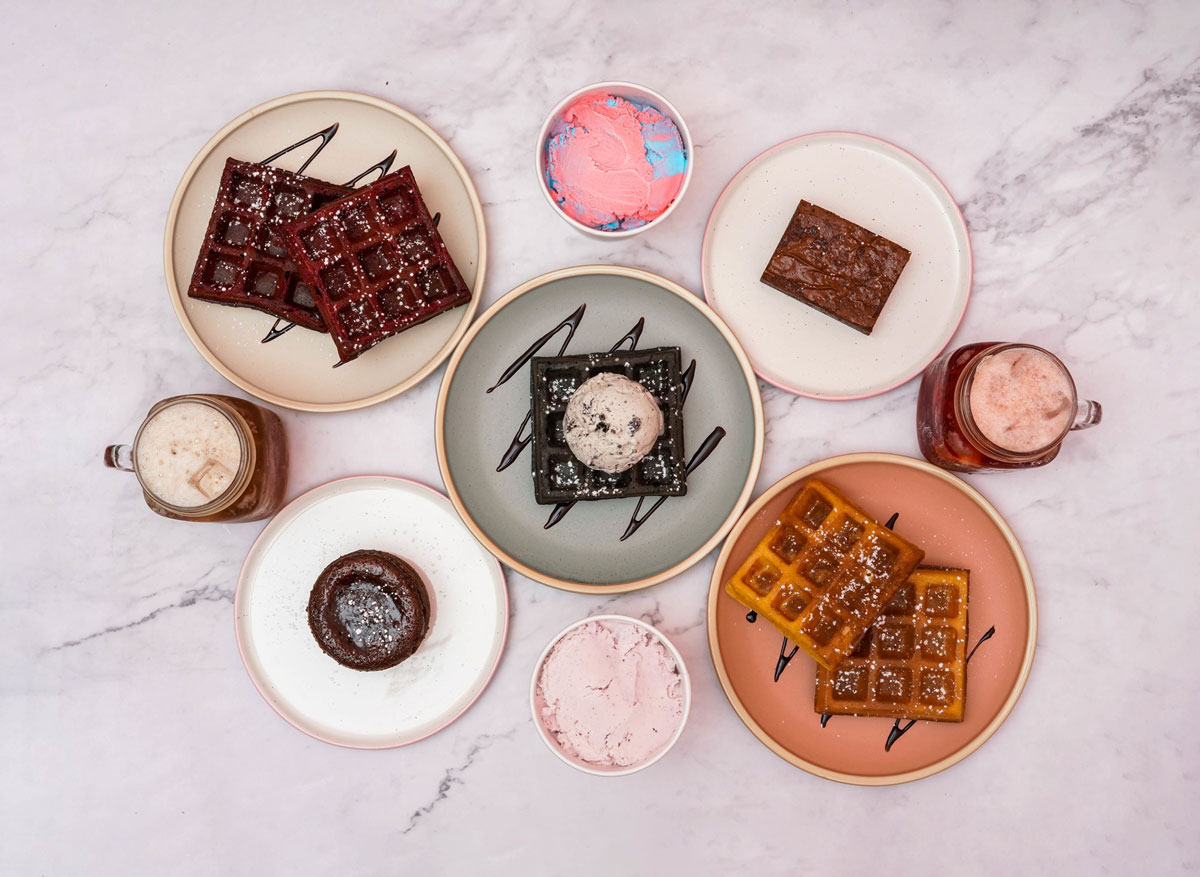 Source: Hey Sugar via Facebook
Facebook: Visit Here
Instagram: Visit Here
Address: 818 Choa Chu Kang Ave 1, Singapore 680818
Operating Hours: Sun-Thu, 12pm-10:30pm | Fri-Sat, 12pm-11:30pm
Hey Sugar is one of the best ice cream cafes with a delicious array of ice cream flavours, drinks, brownies and even waffles! They have 14 ice cream flavours, 5 of those being premium, including chocolate rocky, bubblegum, blueberry yogurt, tiramisu, cookie monster, speculoos and more! Their 3 different flavours of waffles – original, charcoal and red velvet – will leave you wondering why you hadn't come here before.
Thirsty? Take a look at their drinks menu with coffees (and beautiful latte art!), hot tea, fruity sodas and even ice shaken tea.
If you visit, you must stop at their instagrammable photo spot. Its cute neon sign, soft pink walls and gorgeous furniture makes it a perfect place to get your instagram clicks!
3. Morning Grind Cafe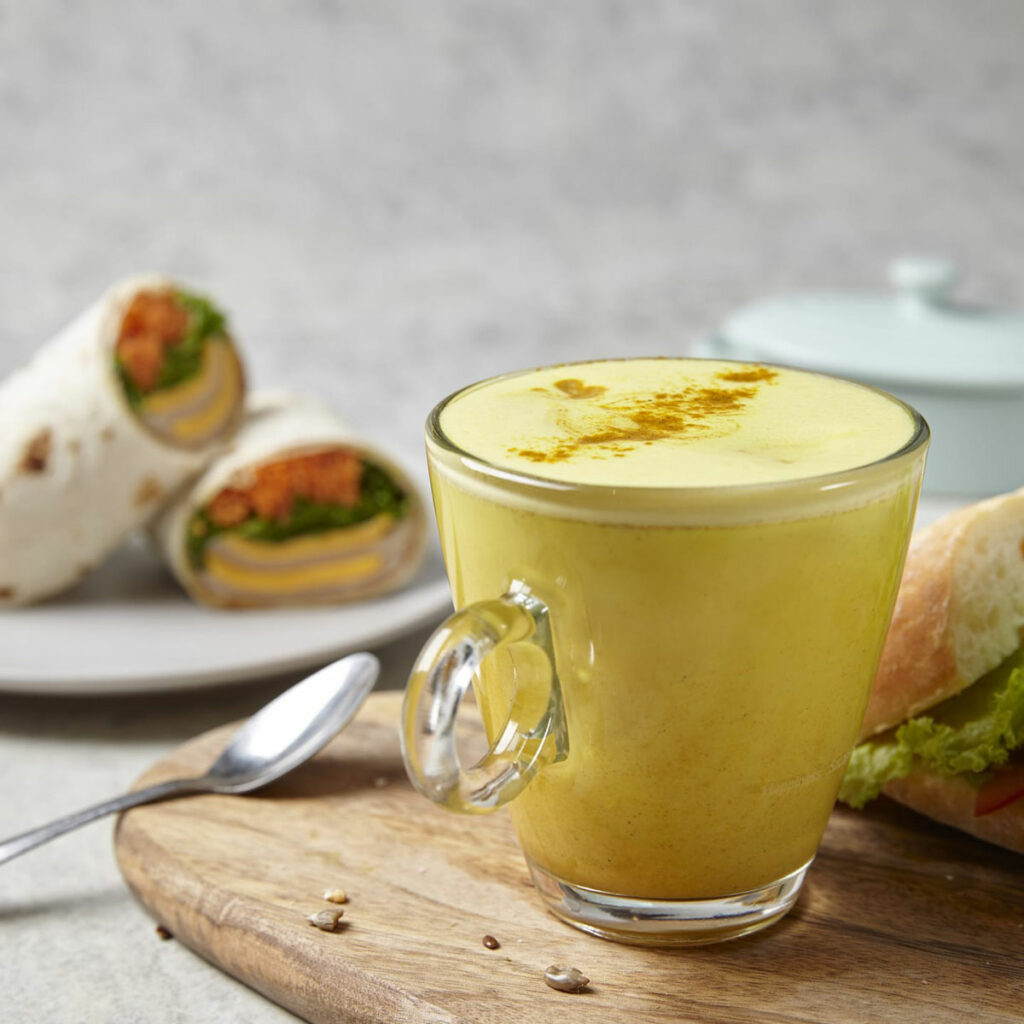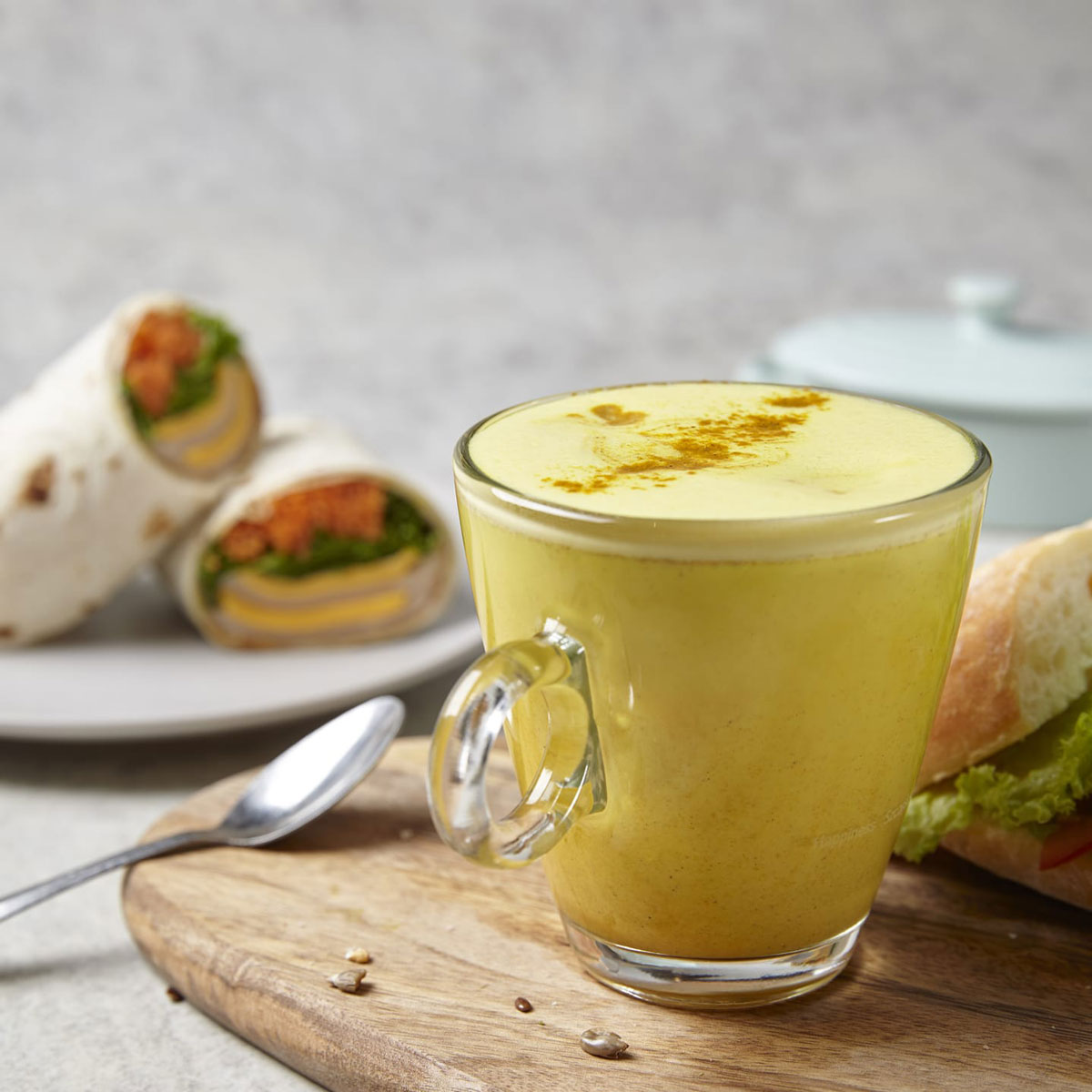 Source: Morning Grind Cafe via Facebook
Facebook: Visit Here
Instagram: Visit Here
Website: https://morninggrindcafe.com/order/
Address: 18 Cross Street, Cross Street Exchange, Singapore 048423
Operating Hours: Daily, 7am-5pm
Are you ready for that morning grind? No? Well, Morning Grind Cafe's got your caffeine fix covered. With a menu consisting of classic gourmet coffees, Singapore-style Drip Coffee and Tea, ice-blended frappes, fresh fruit juices and even protein shakes, there's plenty to choose from!
Feeling a little bit peckish? No worries, grab a wrap, croissant or muffin to fill that ache in your stomach. Morning Grind will give you that relaxing atmosphere you'll need before getting back to your busy life.
4. Rochester Cafe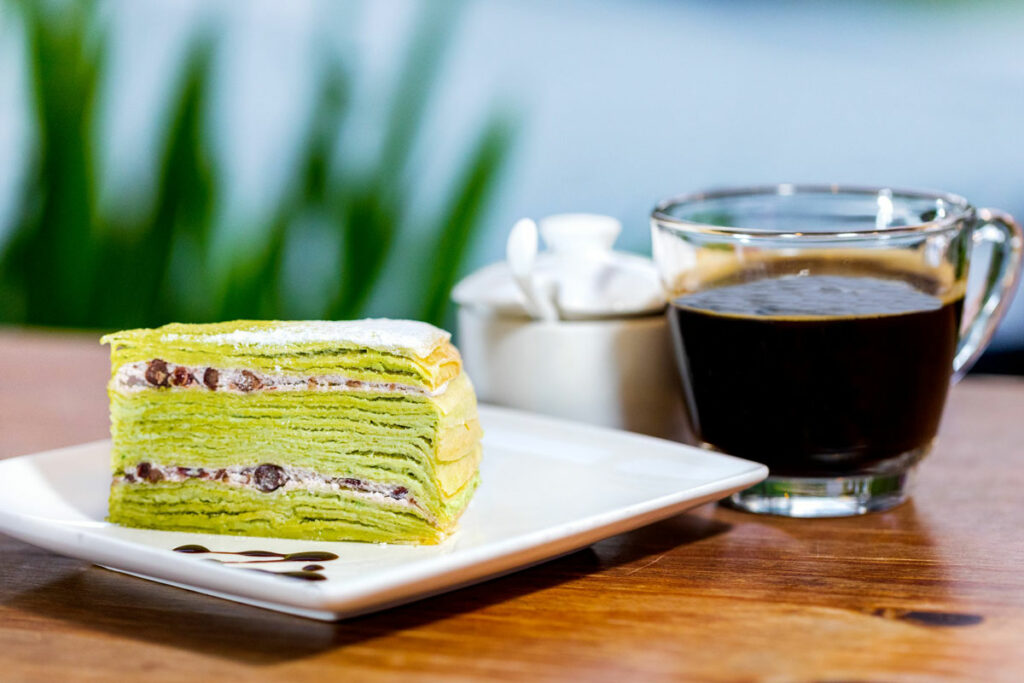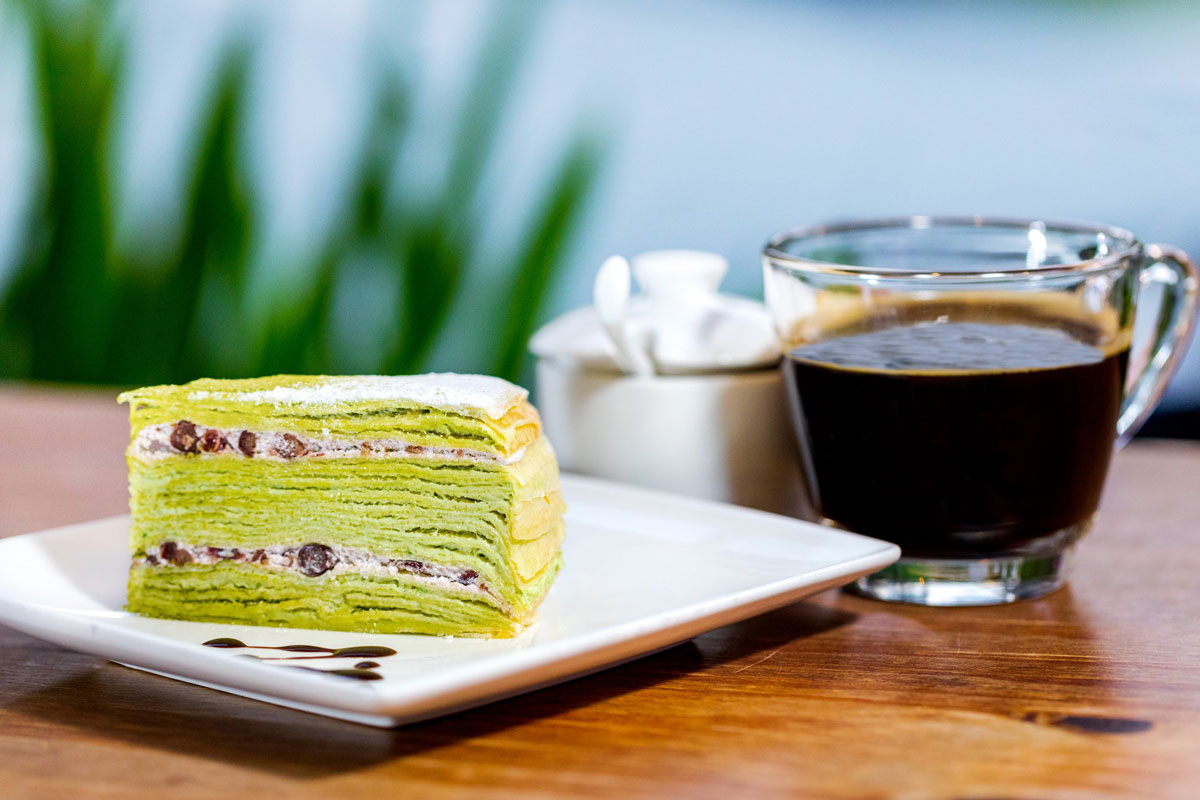 Source: Rochester Cafe via Facebook
Facebook: Visit Here
Instagram: Visit Here
Address: 35 Rochester Dr, Singapore 138639
Operating Hours: Tue-Fri, 1pm-7pm | Sat-Sun, 8am-7pm
Rochester Cafe is a small coffee shop cafe located in Rochester Mall. It's charming atmosphere and delicious menu presents a warm, friendly experience with good food and ambience. Their Signature Thai Coffee has rave reviews with its aromatic flavours and authentic Doi Chaang beans.
Going out for a meal? Rochester Cafe has wraps, lasagne, rice dishes, croissants, and even savoury pastries like meat pies and the classic apple pie. Their light snacks will fill your stomach and leave you wanting more! For those with a sweet tooth, consider their assortment of crepe cakes, cheesecakes and even rainbow cakes! They're definitely Insta-worthy, no cap!
5. For the People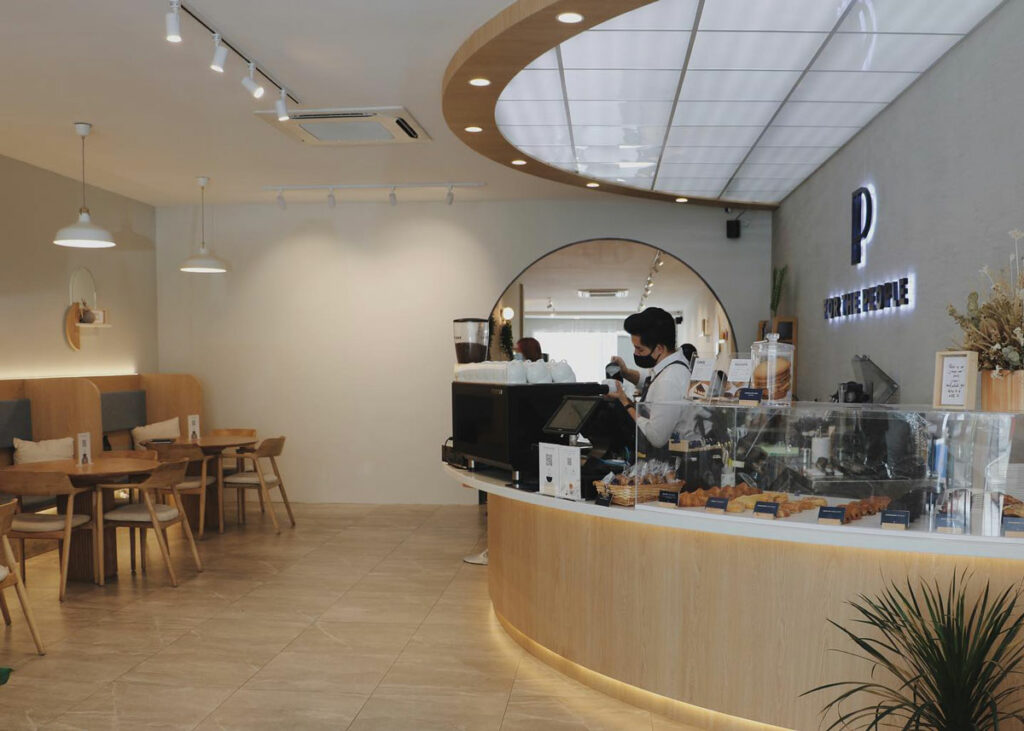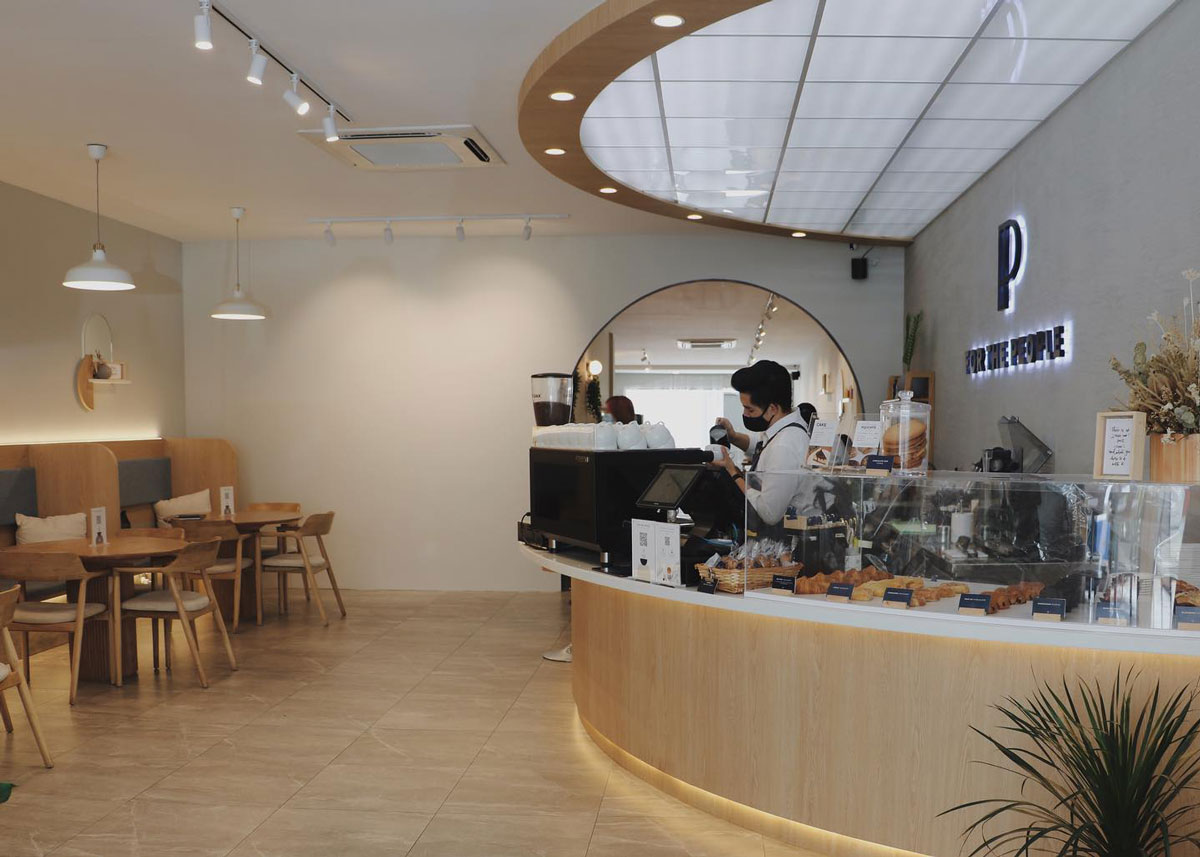 Source: For the People via Facebook
Facebook: Visit Here
Instagram: Visit Here
Website: https://forthepeople.sg/
Address: 11 Hamilton Rd, Singapore 209182
Operating Hours: Daily, 9:30am-10pm
For the People's goal is to create an aesthetically-pleasing environment where people can meet, connect and recharge. And hence, this open, contemporary cafe invites you to have a pleasant, enjoyable meal and drink. There's no rush, no busy routine; it's a haven of peace and serenity.
Take a sip of their excellent selection of classic coffees and teas; they are sure to delight your taste buds. Are you feeling hungry? A hearty menu of mains, including pastas, gourmet burgers (even plant-based beyond burgers for my vegan friends!) and typical brunch items will satiate that, no worries! For desserts, For the People offers cakes, pastries and ice cream!
So grab a table, order some food and enjoy the atmosphere. They've even got power sockets at almost every table so you can stay for a while when you visit!
6. Tiong Bahru Bakery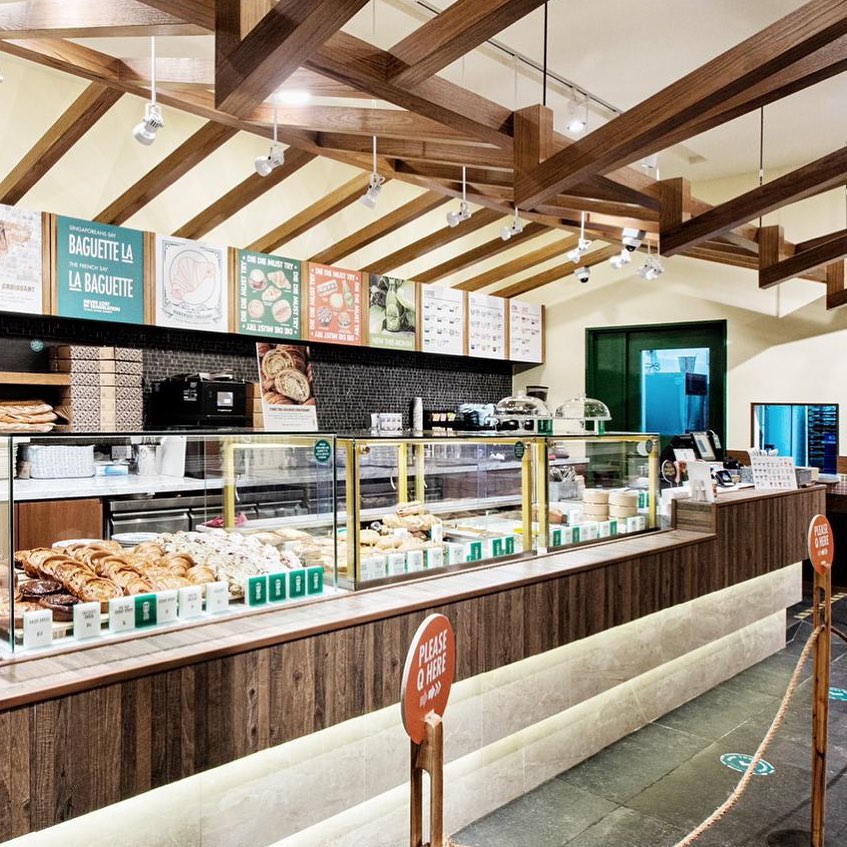 Source: Tiong Bahru Bakery via Facebook
Facebook: Visit Here
Instagram: Visit Here
Website: https://www.tiongbahrubakery.com/
Address: Locations
Operating Hours: Locations
Craving that sweet, sweet bread?
Looking for one the best cafes in Singapore to be your next hangout place?
Tiong Bahru Bakery is your friendly, neighbourhood French bakery and cafe, ready to serve delicious bakes and drinks. Sweet, savoury, butter, they've got it all! They've even expanded their menu to include new items like healthy granola, salad bowls, quiches and delicious buns. Their 100% sourdough waffles are a must-try! Visit the Safari outlet for exclusive drinks like their beetroot roselle latte and turmeric ginger latte. This spacious yet cozy cafe will definitely steal your heart with its food and ambience.
7. Plain Vanilla Bakery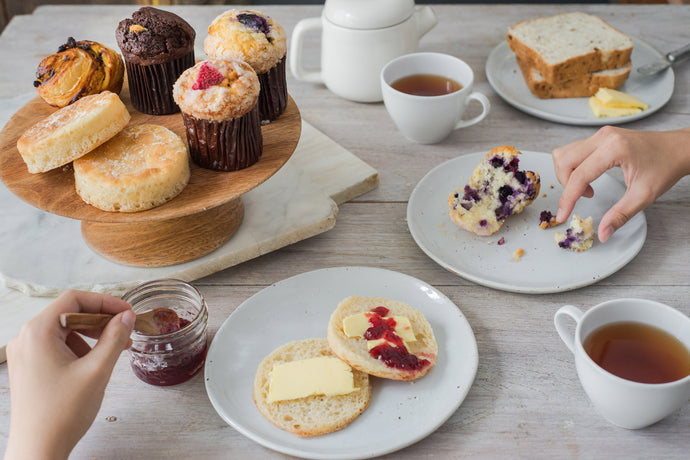 Source: Plain Vanilla Bakery's website
Facebook: Visit Here
Instagram: Visit Here
Website: https://plainvanilla.com.sg/
Address: Locations
Operating Hours: Locations
Experience life's simple pleasures.
Contemporary, minimalistic and clean; Plain Vanilla has portrayed their purpose in their shopfronts very well. Of course, as a bakery cafe, they serve simple food done well, and their small but appetising menu does just that! No wonder they're one of the best cafes in Singapore!
Eat some delicious cakes, cupcakes and bakes with a side of refreshing coffees, teas and fruity drinks. Their tarts are to die for, and their famous cupcakes are the best in the country! Looking for a substantial meal? Why not try out their breakfast or main menu items? Enjoy some delicious granola bowls or toast, or a selection of pastas and sandwiches to fill you right up!
8. Wakey Wakey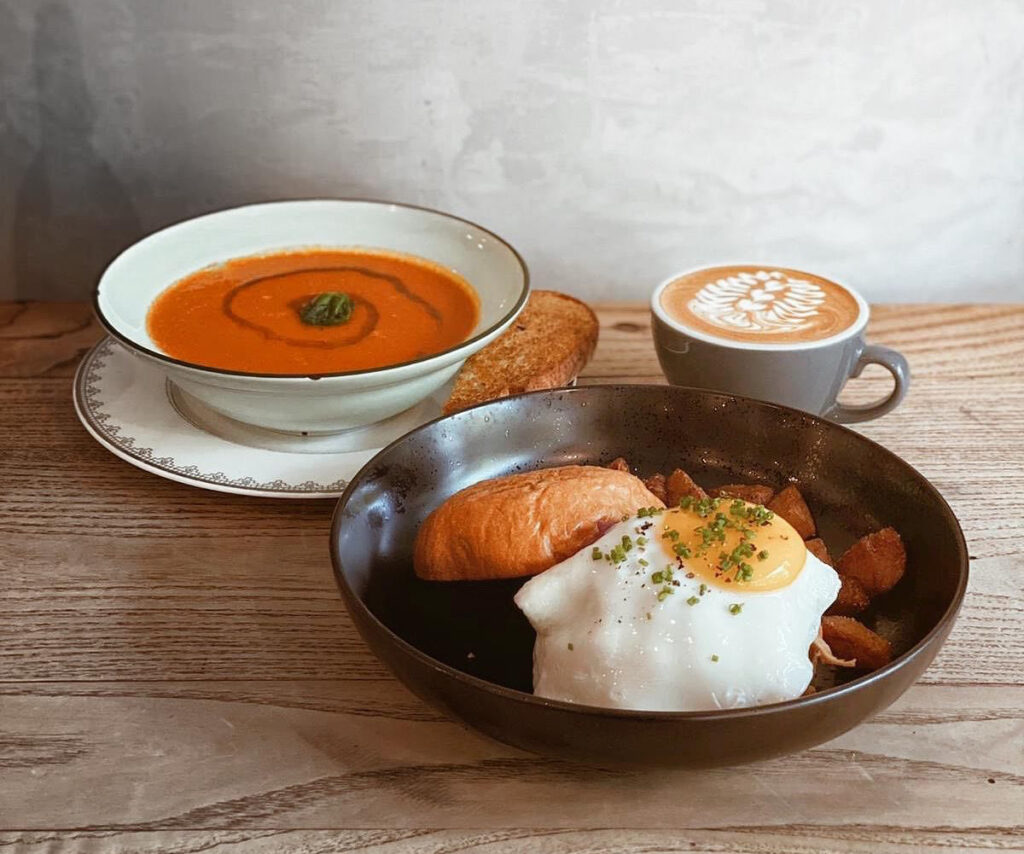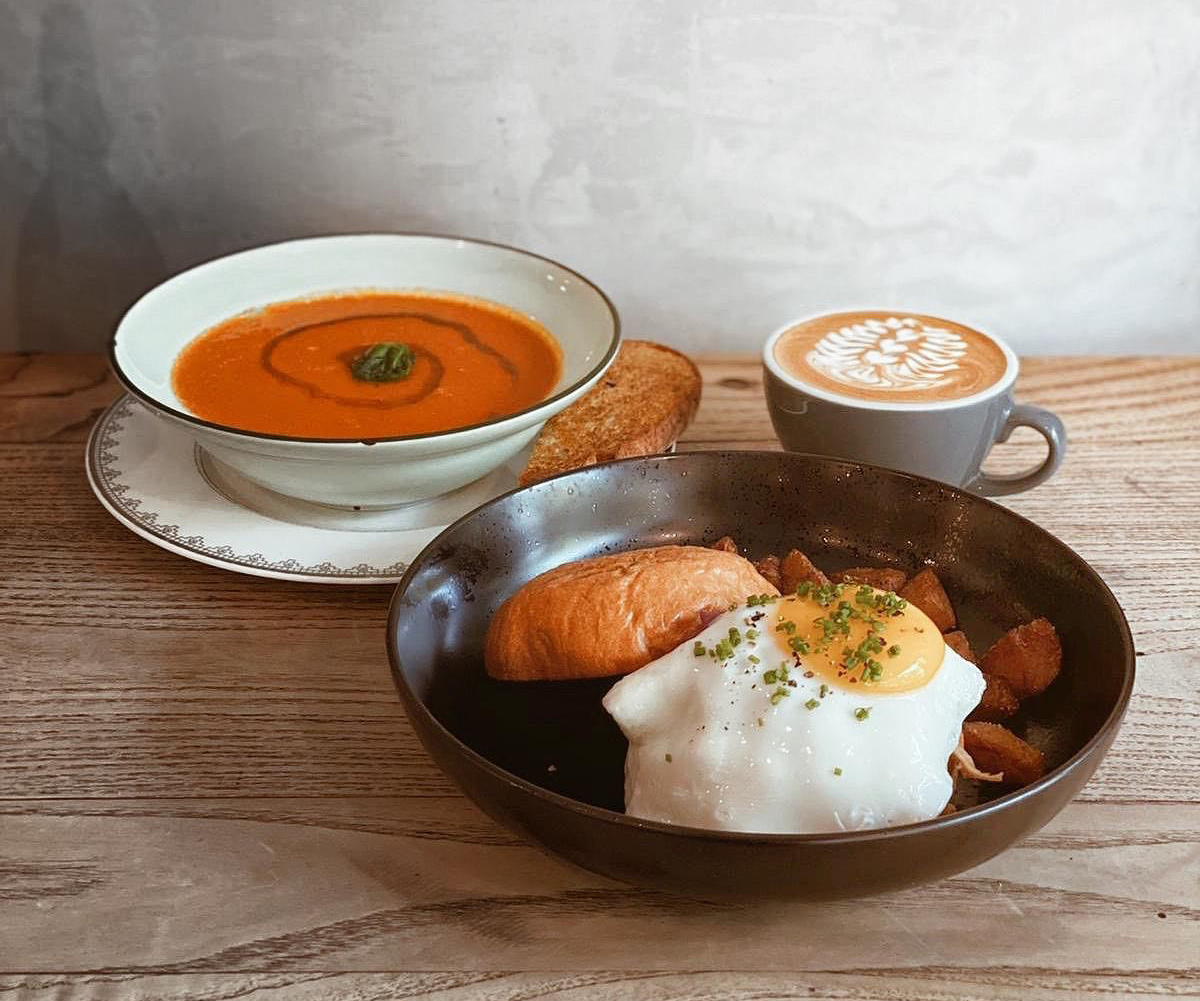 Source: Wakey Wakey via Facebook
Facebook: Visit Here
Instagram: Visit Here
Website: https://www.strangersreunion.com/wakey-wakey
Address: 302 Beach Road, Singapore 199600
Operating Hours: Mon-Fri, 8am-5pm | Sat-Sun, 9am-6pm
From the founders of Stranger's Reunion and Curious Palette comes another genius concept cafe: Wakey Wakey. There's no better atmosphere to relax and enjoy good food than this cozy, industrial cafe with plants everywhere. Breakfast, brunch, lunch and dinner, they've got menu items for it all. Even a little afternoon snack with their selection of drinks, light bites and desserts.
Wakey Wakey lowkey has the best roasted tomato basil soup and grilled cheese toastie ever. Trust me. They have raving reviews about their coffee, which has home-roasted beans and the most aromatic sensations. And for all my vegan friends, they've even got options for you! In a list of the best cafes in Singapore, Wakey Wakey must be on it!
9. Refuel Cafe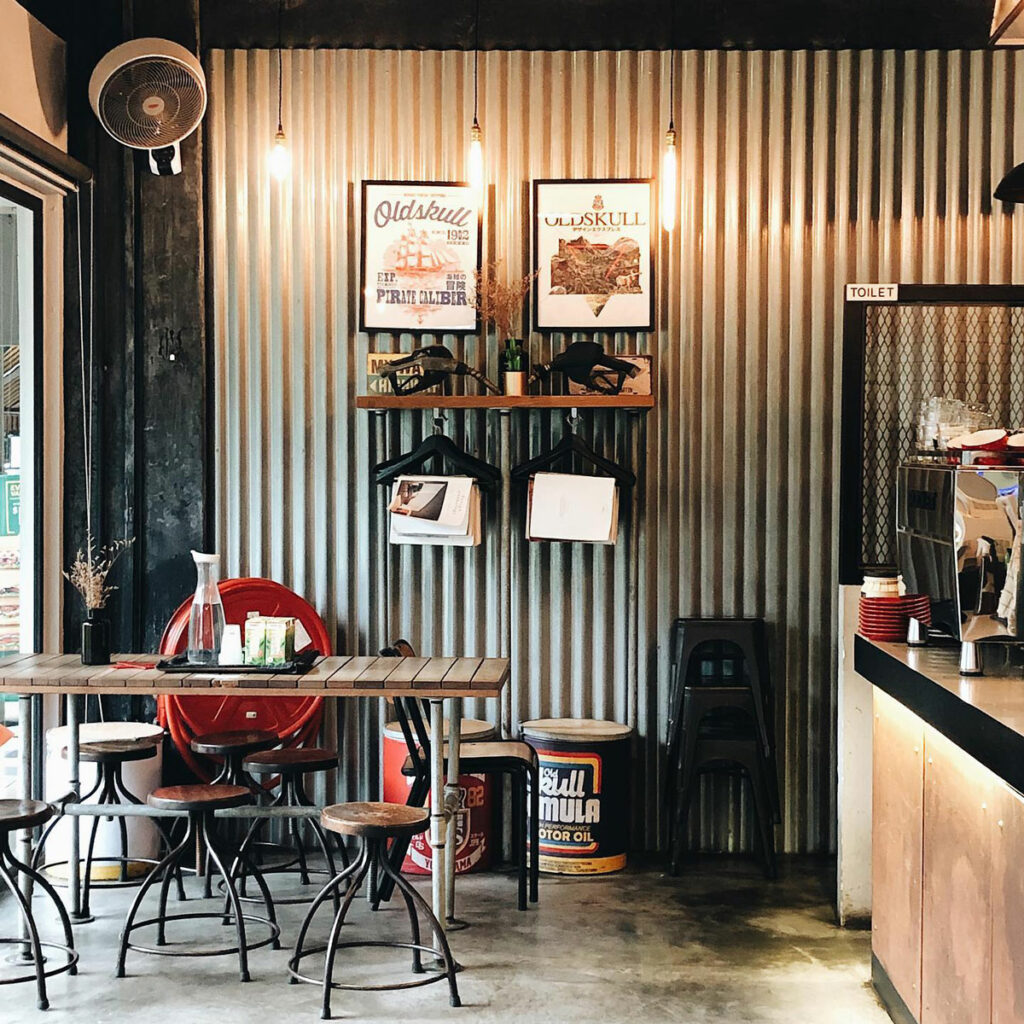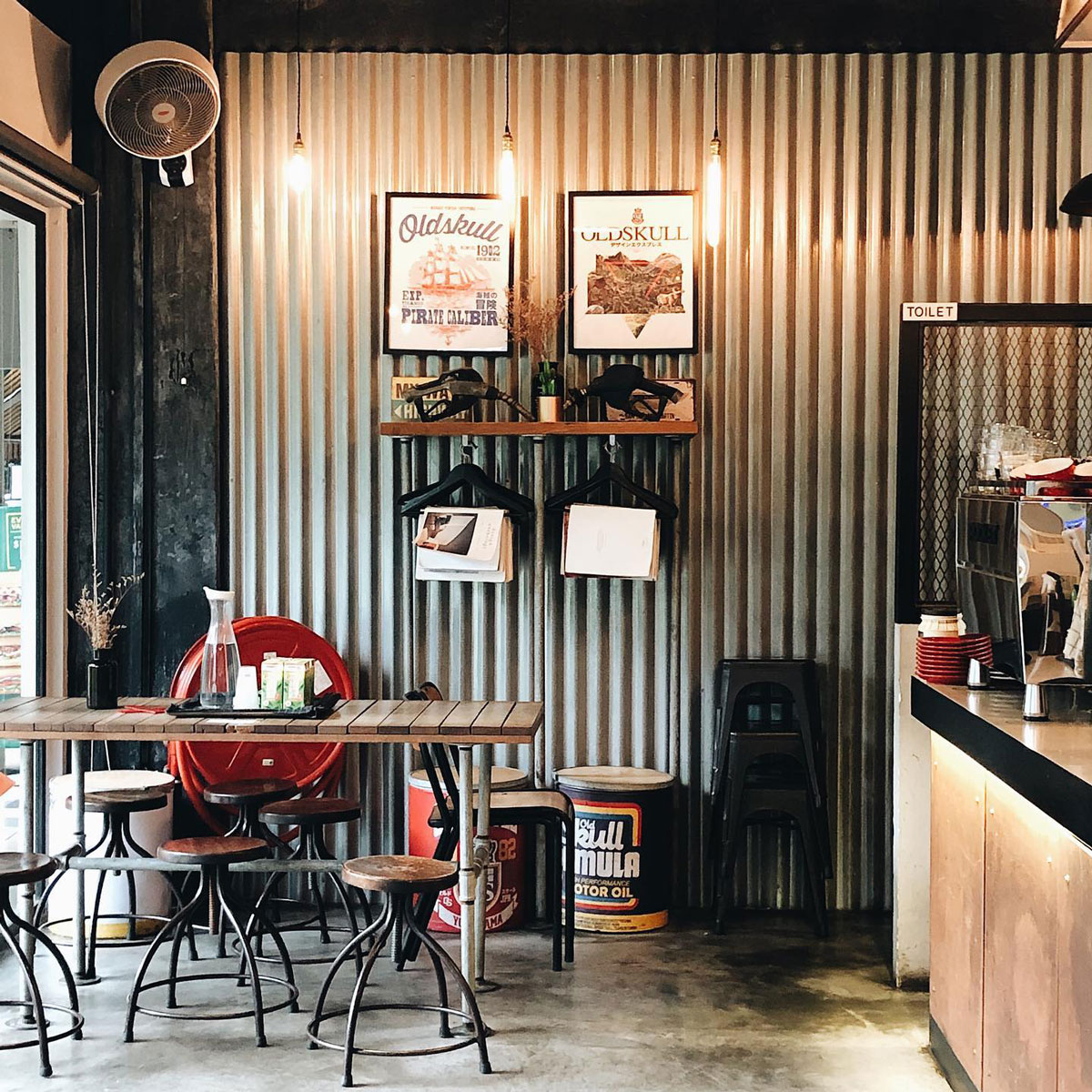 Source: Refuel Cafe via Facebook
Facebook: Visit Here
Instagram: Visit Here
Address: 744 Bedok Reservoir Road, Singapore 470744
Operating Hours: Mon, Wed-Sun, 9am-9pm | Closed on Tuesdays
Refuel Cafe is a rustic Western Cafe and Eatery, an amazing option for brunch with friends and family. Serving all-day brunch with choices like pasta, sandwiches and burgers, and sweet mains like waffles and pancakes, with cake for dessert! Some of their most popular dishes include the pulled pork burger, fuel tank (a full plate of classic western breakfast items) and refuel pancakes.
Keep in mind that it can be crowded at peak times, so make sure to come on off-peak hours, but you can leave your details for queuing if needed. Otherwise, Refuel Cafe's decor and atmosphere is definitely a vibe!
10. Bee's Knees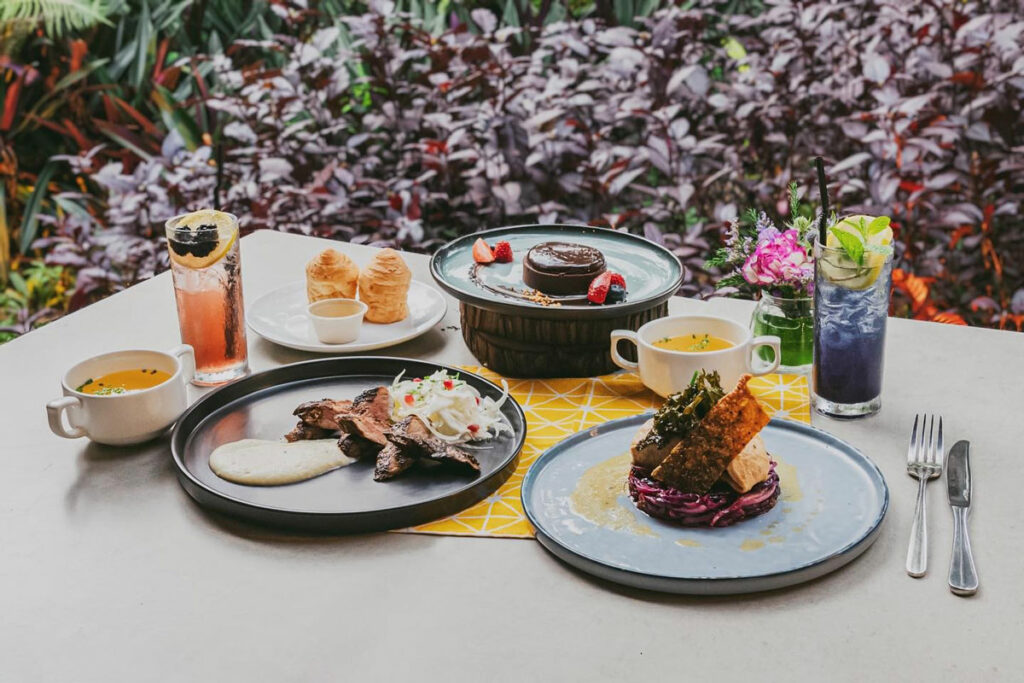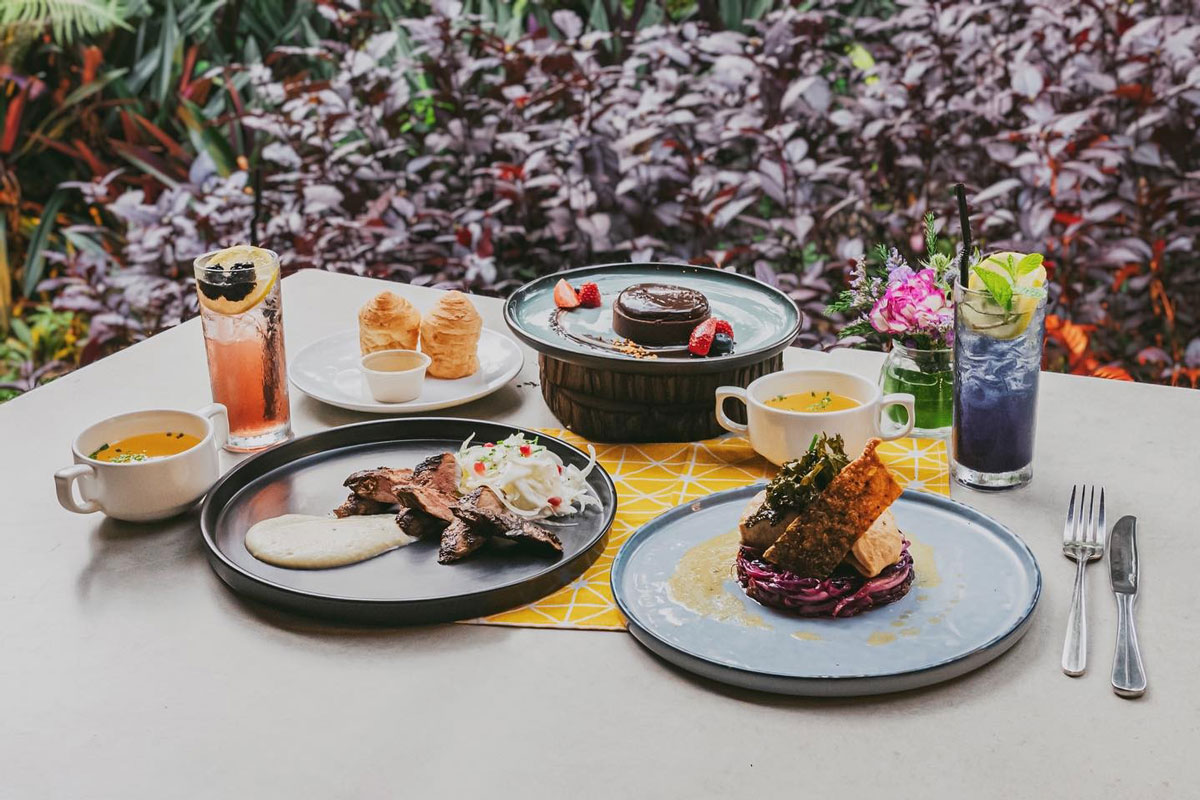 Source: Bee's Knees via Facebook
Facebook: Visit Here
Instagram: Visit Here
Website: https://www.beesknees.sg/
Address: Locations
Operating Hours: Locations
Who's ready to have some fun? At Bee's Knees, that's what you'll find (plus some delicious food)! Inspired by the highly sociable nature of bees, Bee's Knees is a fantastic place to relax and connect with your friends and family. Their original outlet at The Garage at Botanic Gardens is a pet-friendly and kid-friendly garden cafe, so you can enjoy al fresco dining and appetising food with your little ones and furry friends.
Bee's Knees has a vast and diverse menu cultivated to suit a variety of needs and taste buds. With options for vegetarians, those who are health conscious, those looking for indulgence, and especially those picky-eating kids, there's something for everyone.
In fact, it is the bee's knees!
Conclusion
There we have it! 10 of the best cafes in Singapore for pretty pics and yummy food! 
After that, are you feeling like going out for coffee and brunch? Visit any of these cafes today! Have fun, eat good food and get your Instagram likes. They'll surely steal your heart!
If you visit any of these cafes, share your experiences with us! We'd love to know your stories!
• Written by Adrija Chakravarti