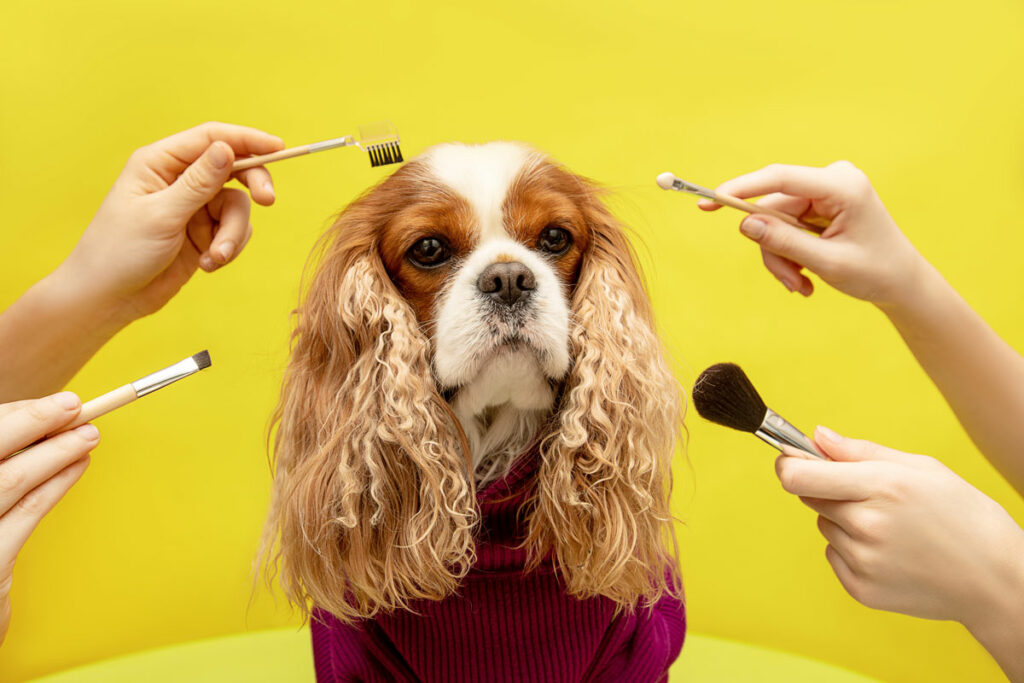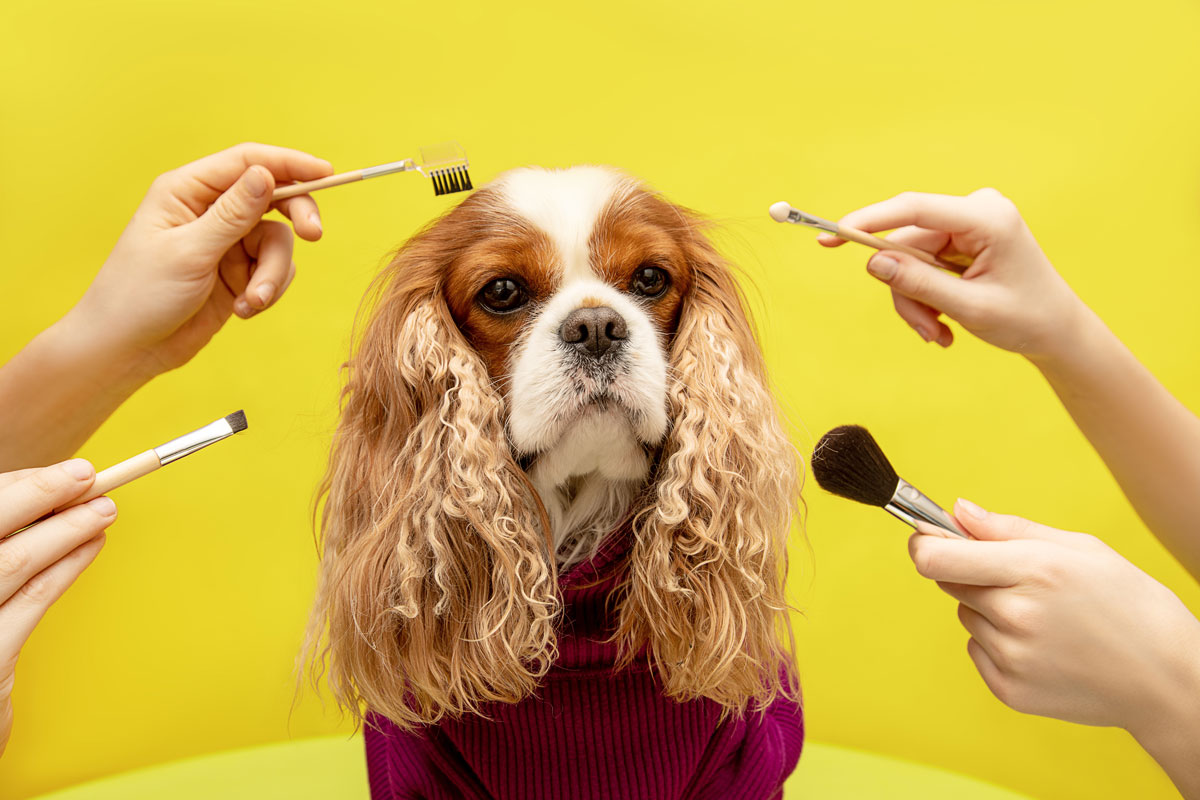 Grooming is essential for pet welfare. It's not just about being clean, but grooming helps keep your pet's skin and fur healthy. Generally, long-haired pets need grooming every 4-6 weeks to prevent matting, but short-haired pets can go a little longer at about 8-12 weeks. So just as we relax with haircuts, mani-pedis and spa treatments, give your pet some pampering too! From baths, haircuts and fur treatments to nail cutting (me-oww, those claws are sharp!), your little furry friend deserves the best of the best.
But! Carefully choosing the salon you go to is crucial, especially for the first time. A bad experience could cause trauma to your pet, and we don't want that for our furbabies. Therefore, we've compiled our list of 7 pet grooming salons in Singapore that will take pawsome care of your pet!
1. Pawcious Style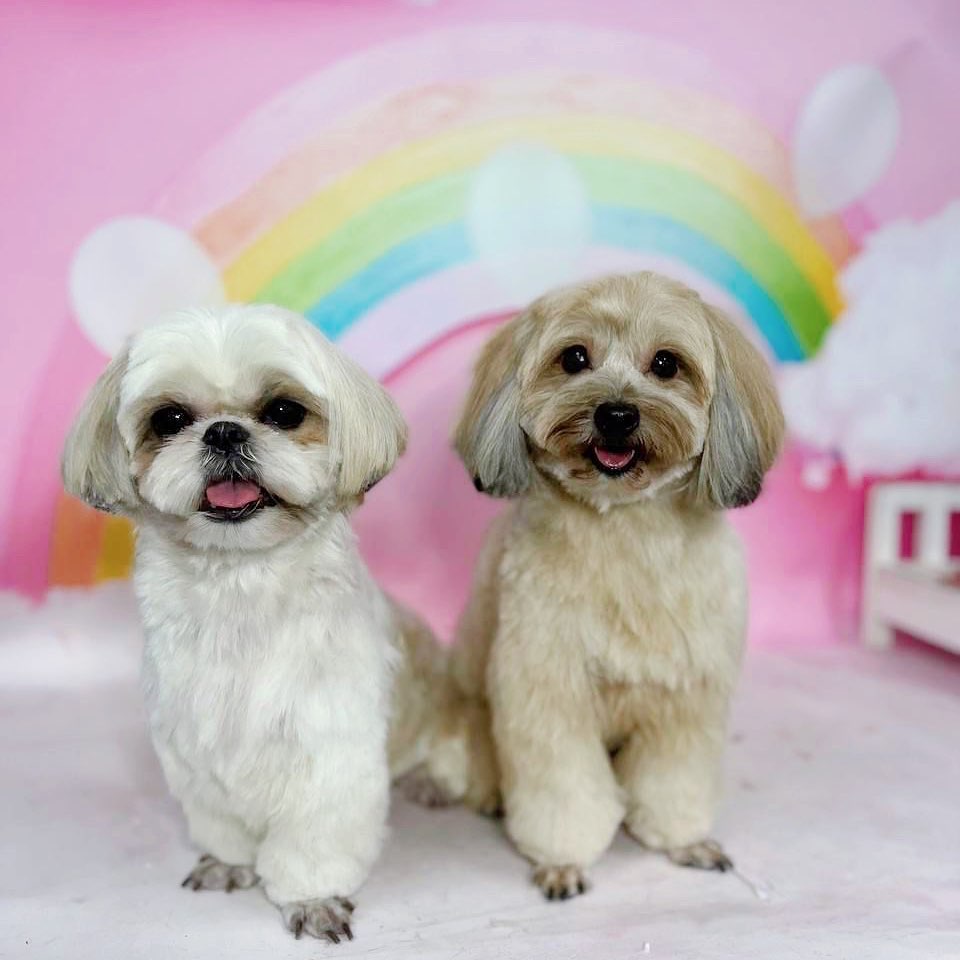 Source: Pawcious Style via Facebook
Facebook: Visit Here
Instagram: Visit Here
Address: 403 Sembawang Rd, Singapore 758384
Operating Hours: Daily, 10:30am-6pm
Interested in some creative grooming? Pawcious Style has got you and your furkids covered… in pet-safe, FDA approved dyes, of course! Too extra? No worries, they've also got basic and full pet grooming packages, including nail clipping, ear cleaning, bathing and drying.
They also offer daycare and boarding services, though you'll have to provide food for your own furbabies as everyone has a different diet. But, oh no! Is your pupper struggling in Singapore's humid heat? Pre-book a slot at Pawcious Style's swimming pool so they can escape for a cooler time!
2. Pawfessional Pet Care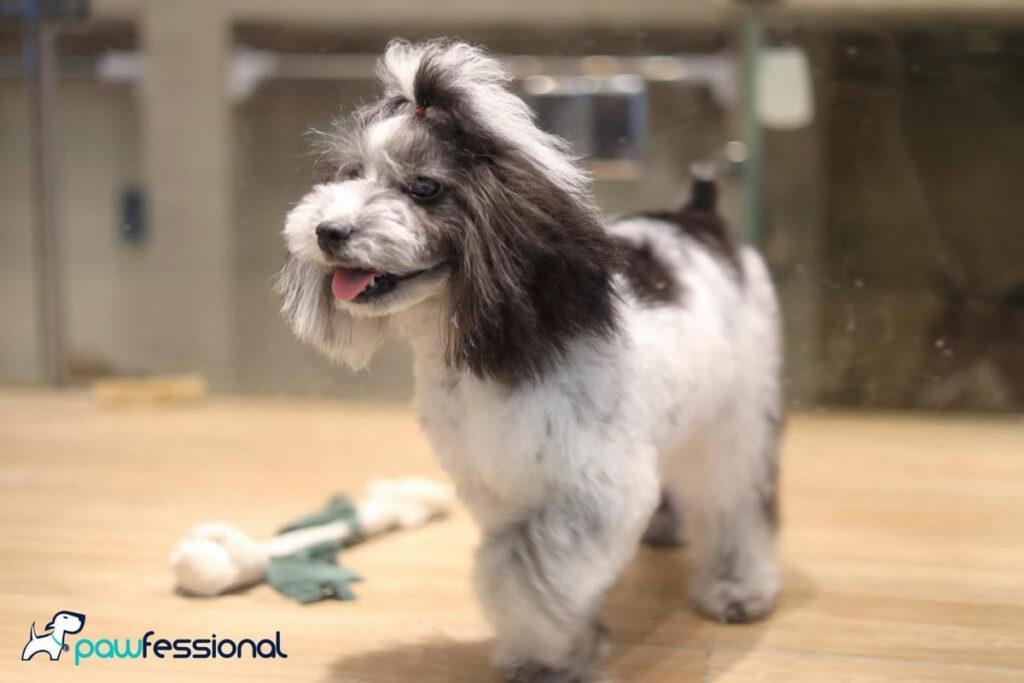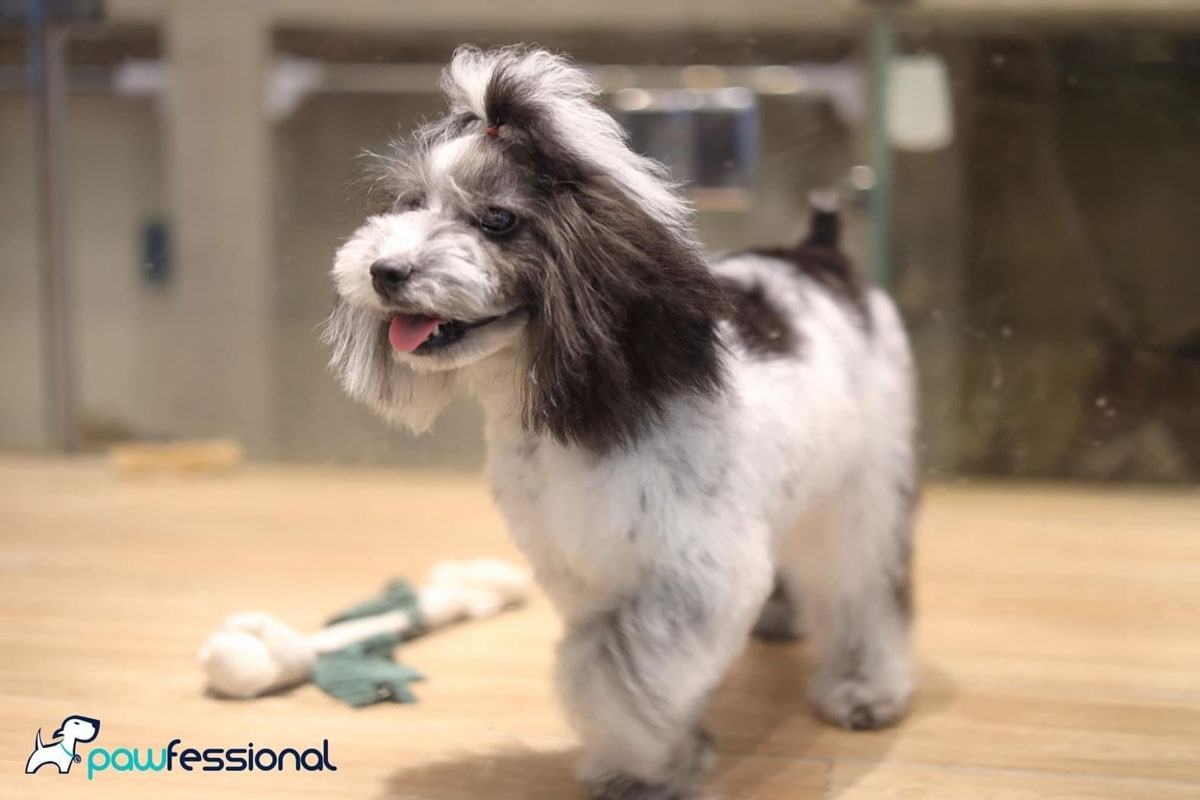 Source: Pawfessional Pet Care via Facebook
Facebook: Visit Here
Instagram: Visit Here
Website: https://www.pawfessional.sg/
Address: 1026 Sembawang Road, Singapore 758499
Operating Hours: Mon, Wed-Sun, 11am-8pm
Passionately dedicated to the essential care of pets, Pawfessional Pet Care ensures that your furbabies have maximum comfort and safety. They provide daycare, grooming and spa services. Whether you choose the basic grooming or full grooming packages, this salon ensures your pet's well-being with a general health evaluation.
Pamper your pet with a full salon spaw experience with grooming tab microbubble spas, dead sea mineral mud baths or ayurveda herb spa treatments! Just as we should go visit the dentist every 6 months, so should your dogs! Pawfessional also provides dental cleaning to give your pup shiny, white teeth and without anaesthesia to reduce risks! After all, they are pawfessionals (pun intended)!
3. Pawpy Kisses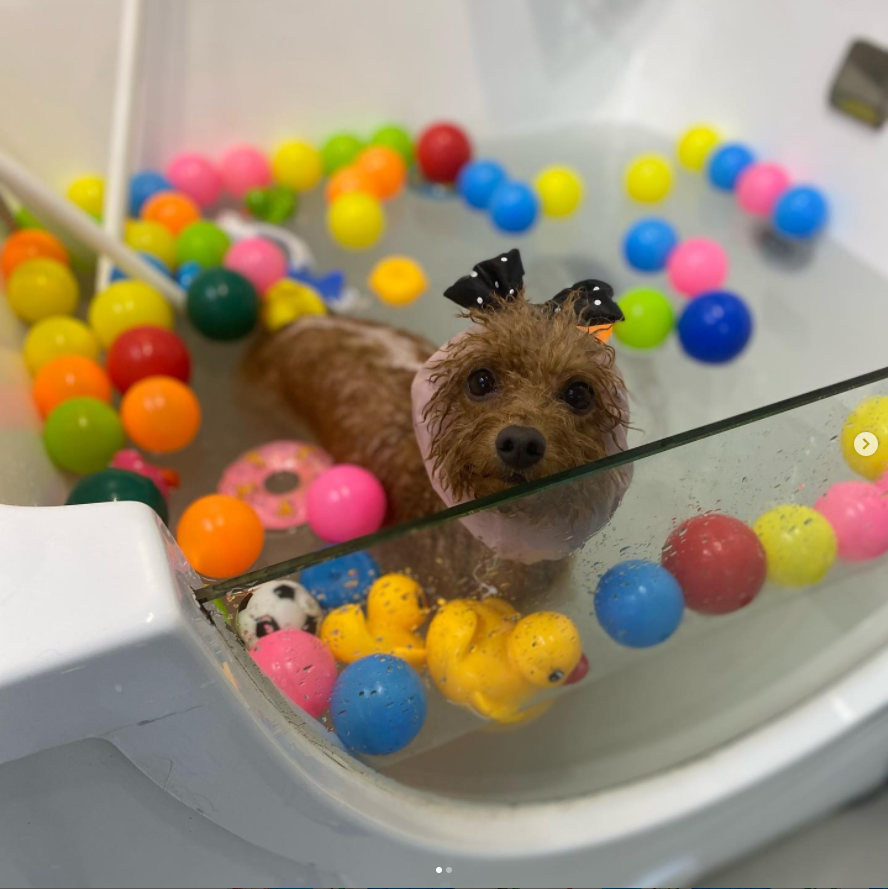 Source: Pawpy Kisses via Instagram
Facebook: Visit Here
Instagram: Visit Here
Website: https://www.pawpykisses.com/
Address: 238 Balestier Road, Singapore 329701
Operating Hours: Daily, 10am-6pm
Pawpy Kisses is one of the leading pet grooming services in Singapore, from trained professionals and animal lovers. With 3 different haircut options, shaving overgrown fur on the paw pads, clearing inner ears, nail clipping and more, your pet will be well taken care of here! Let your pet relax and improve their skin and coat with Pawpy Kisses' 5 different types of spa treatments, including charcoal mud, 3-1 collagen and even Japan nanotechnology treatments.
Not able to get your pet to the salon? Don't worry about it! Pawpy Kisses provides transport services from picking up your pet and bringing them back home after their grooming appointment!
4. Doggylicious Studio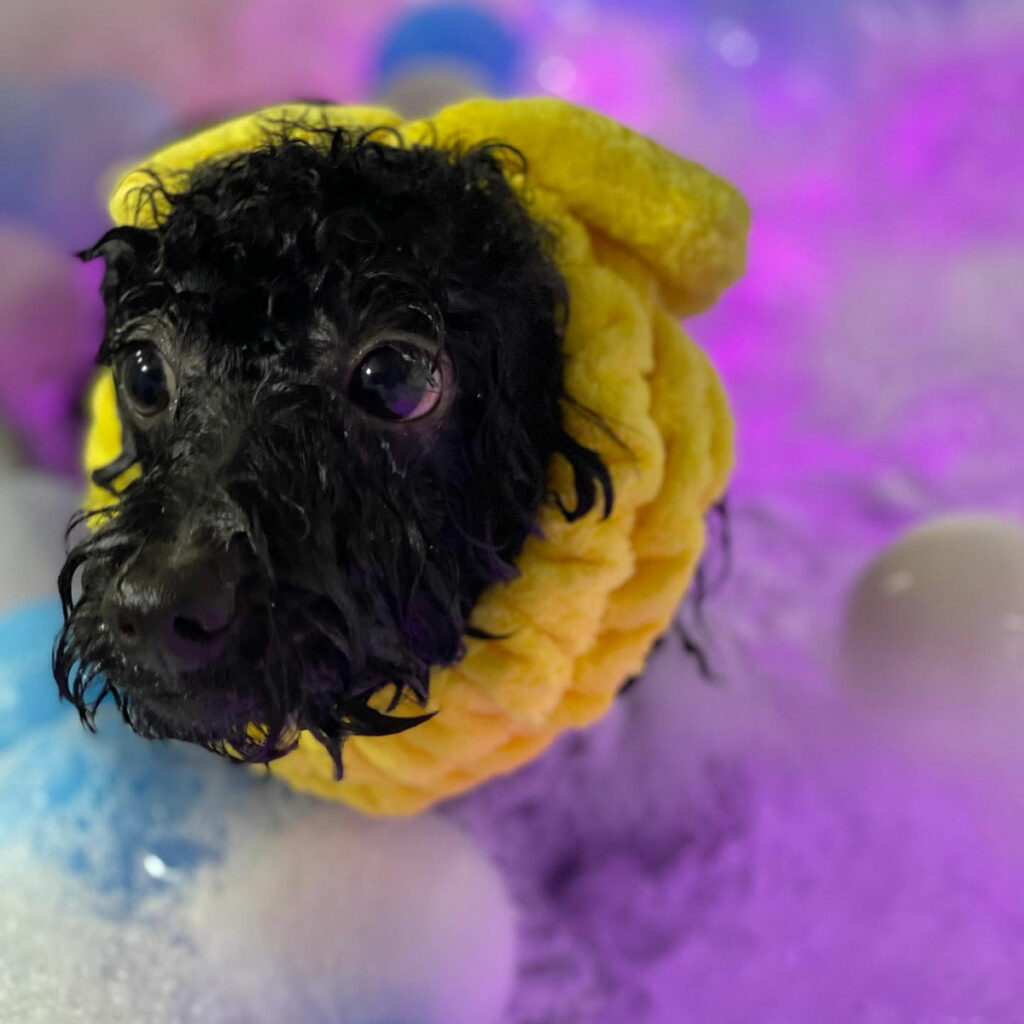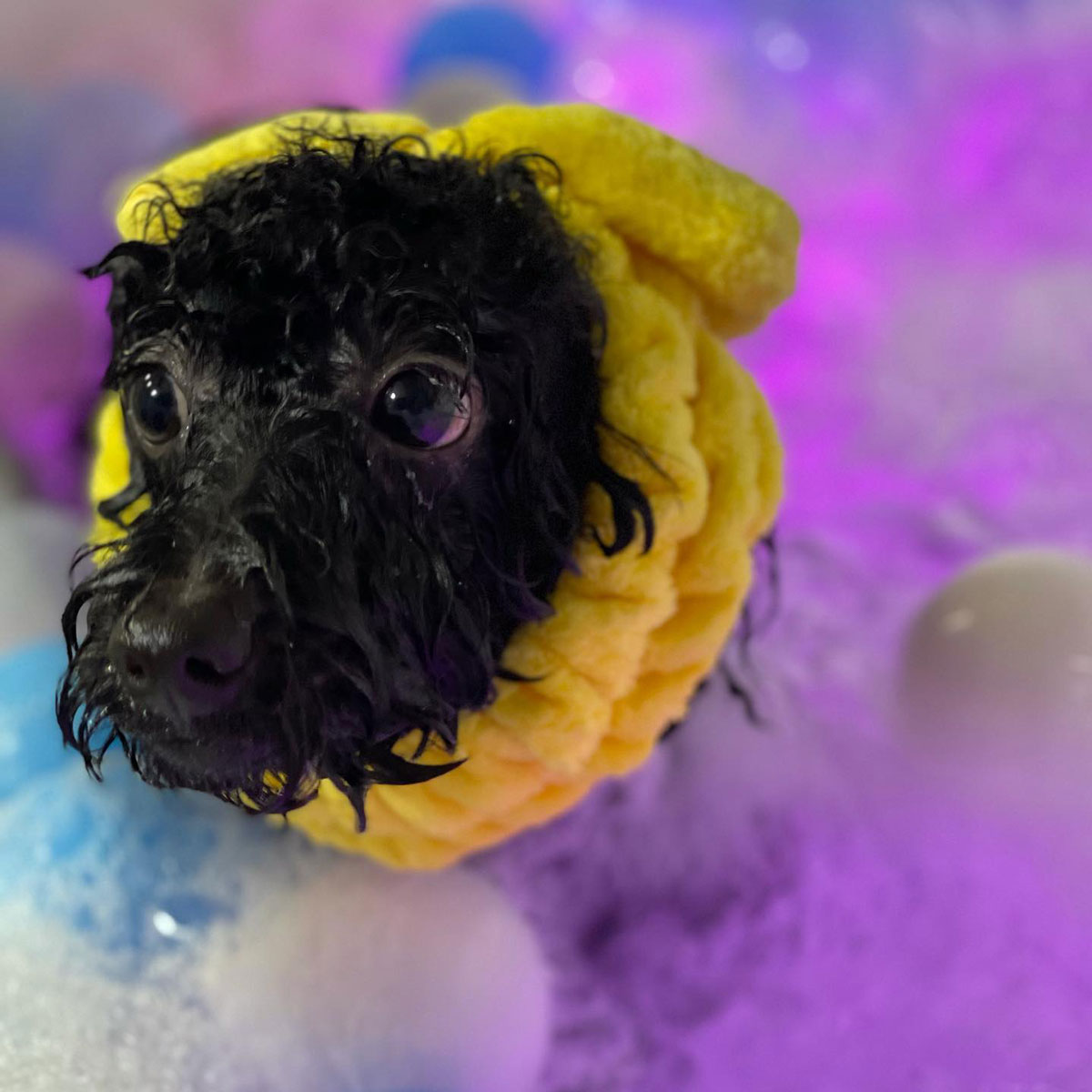 Source: Doggylicious Studio via Facebook
Facebook: Visit Here
Instagram: Visit Here
Website: https://doggylicious-studio.com/
Address: 330 Ang Mo Kio Ave 1, Singapore 560330
Operating Hours: Tue-Sun, 10am-7pm
Quality, cleanliness, fuss-free and affordable. That's what makes Doggylicious Studio one of the best pet grooming salons in Singapore. With loving, certified groomers taking care of your doggos, they'll have a great time and come home to you all clean, groomed and healthy.
They definitely have a well-rounded selection of spa treatments with 8 different types of premium, natural bath bombs for pets with skin conditions! For a splash of colour, why not try out Doggylicious Studio's non-toxic, 100% pet-safe fur dye? They even have temporary non-toxic pet glitter colours! They also provide transport services for your dog. Doggylicious Studio's full service salon definitely provides the best for your pet!
5. Perfect Paws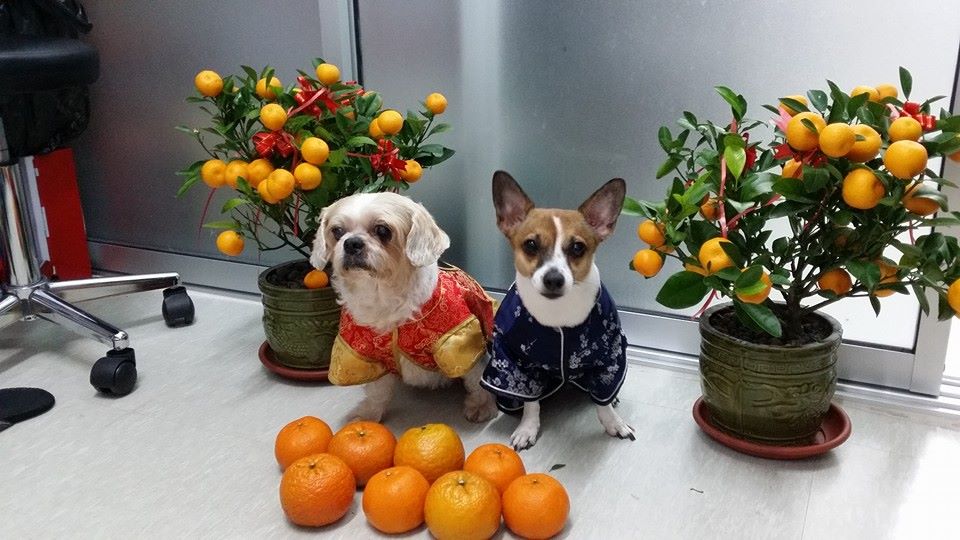 Source: Perfect Paws via Facebook
Facebook: Visit Here
Website: https://www.perfectpaws.com.sg/
Address: 123 Toa Payoh Lorong 1, Singapore 310123
Operating Hours: Tue-Sun, 8am-8pm
Having started off wanting to groom their own precious dogs themselves, the founders took dog grooming courses for their own knowledge. Thereafter, the passion to help others care for their furry friends overtook and then, Perfect Paws was born!
Perfect Paws specialises in haircuts, creative hairstyles and trimming for both dogs and cats. Are your pets nervous, timid or skittish around groomers or anyone, really? Perfect Paws takes wonderful care to be friendly, calming and patient with your furbabies so they have a stress-free appointment. Or do you want to learn how to groom your pets at home in-between appointments? Join their modern grooming school to learn more about taking care of your pets!
6. The Precious Pets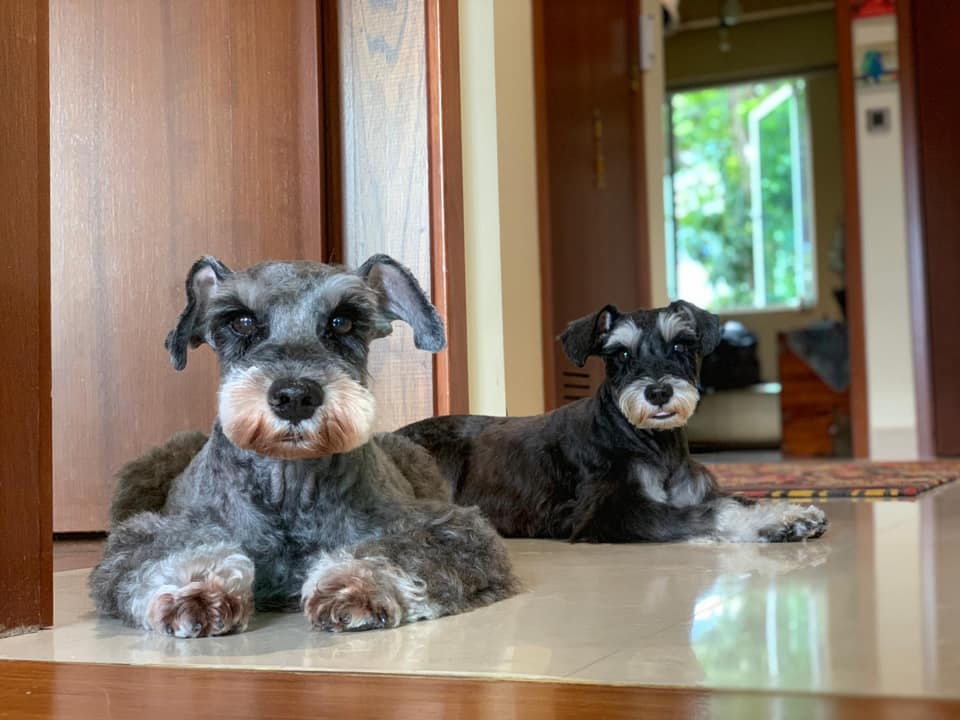 Source: The Precious Pets via Facebook
Facebook: Visit Here
Instagram: Visit Here
Website: https://www.thepreciouspets.com/
Operating Hours: Daily, 10am-7pm
The Precious Pets is the best mobile pet grooming service in Singapore, a perfect choice if your pet suffers from separation anxiety and stress. They aim to provide quality, undivided attention towards your pet in a space that is familiar, comfortable and relaxing, without any distractions from other pets or activities.
With a team of groomers certified by multiple institutions like the California Academy Of Animal Aesthetics, DC International Grooming Academy, International Grooming Association (IGA), and Singapore Kennel Club (SKC), you'll know that your dogs, cats, rabbits and guinea pigs will be well taken care of!
7. Awesome Pawsome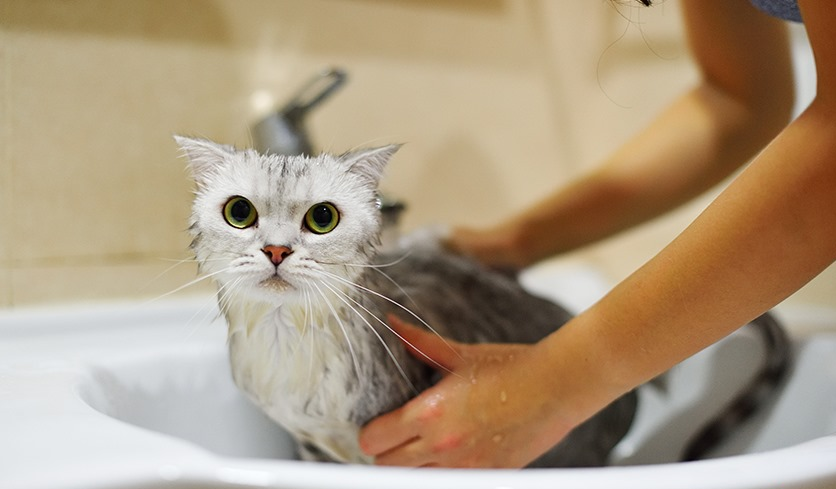 Source: Awesome Pawsome via Facebook
Facebook: Visit Here
Instagram: Visit Here
Website: https://awesomepawsome.sg/
Operating Hours: Daily, 9am-5pm
As another mobile grooming service in Singapore, Awesome Pawsome provides personalised and premium pet grooming island-wide. They believe that the relationship between pet and groomer is very important, so add a personal touch to all their services. With cutting edge trends, products and technology, Awesome Pawsome stays on top with upgrades, passion and love for animals.
From bathing, trimming, de-shedding, cleaning of eyes and ears to creative haircuts, your cat or dog will look and feel refreshed. Uh oh! Are you worried that your pet might have fleas or ticks? No worries, Awesome Pawsome can check them for you for free! They pride themselves on doing a complete and thorough job however they can to make your pet clean and healthy!
Conclusion
Puppy kisses and kitten snuggles never felt better than when they're freshly cleaned and fluffy. And more importantly, healthy. We all love our furry friends and want what's best for them, and grooming can be one of the healthiest ways to regularly make sure your pet is doing better than alright! And these 7 pet grooming salons in Singapore can provide you with just that!
Of course, if there are any major issues or concerns, your groomer will be able to inform and help you, but please seek advice from your vet before you undergo any treatment.
• Written by Adrija Chakravarti