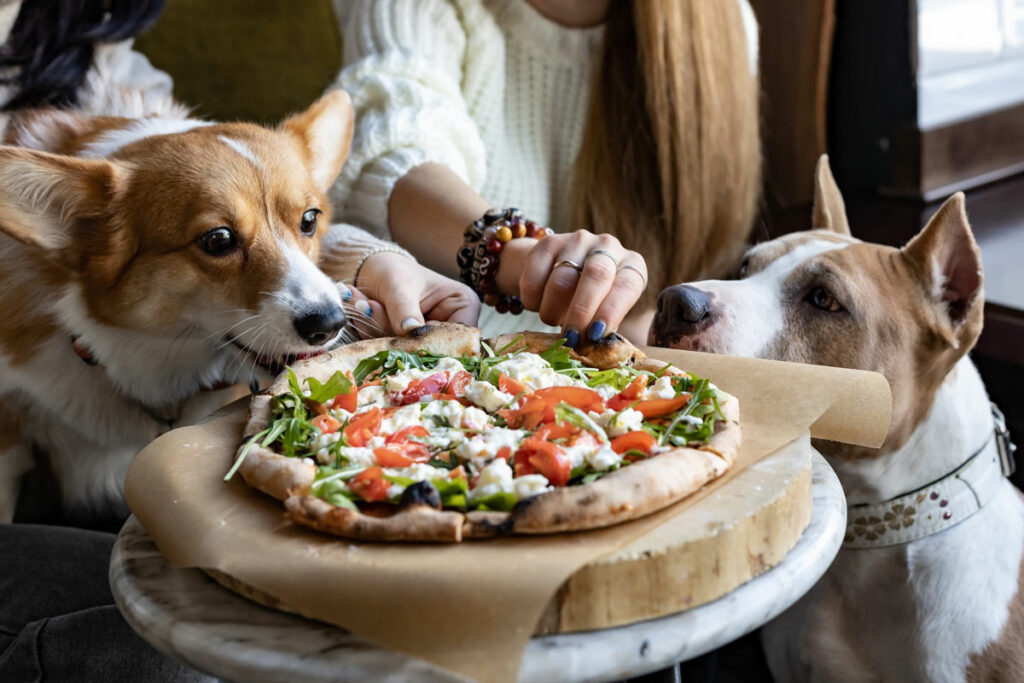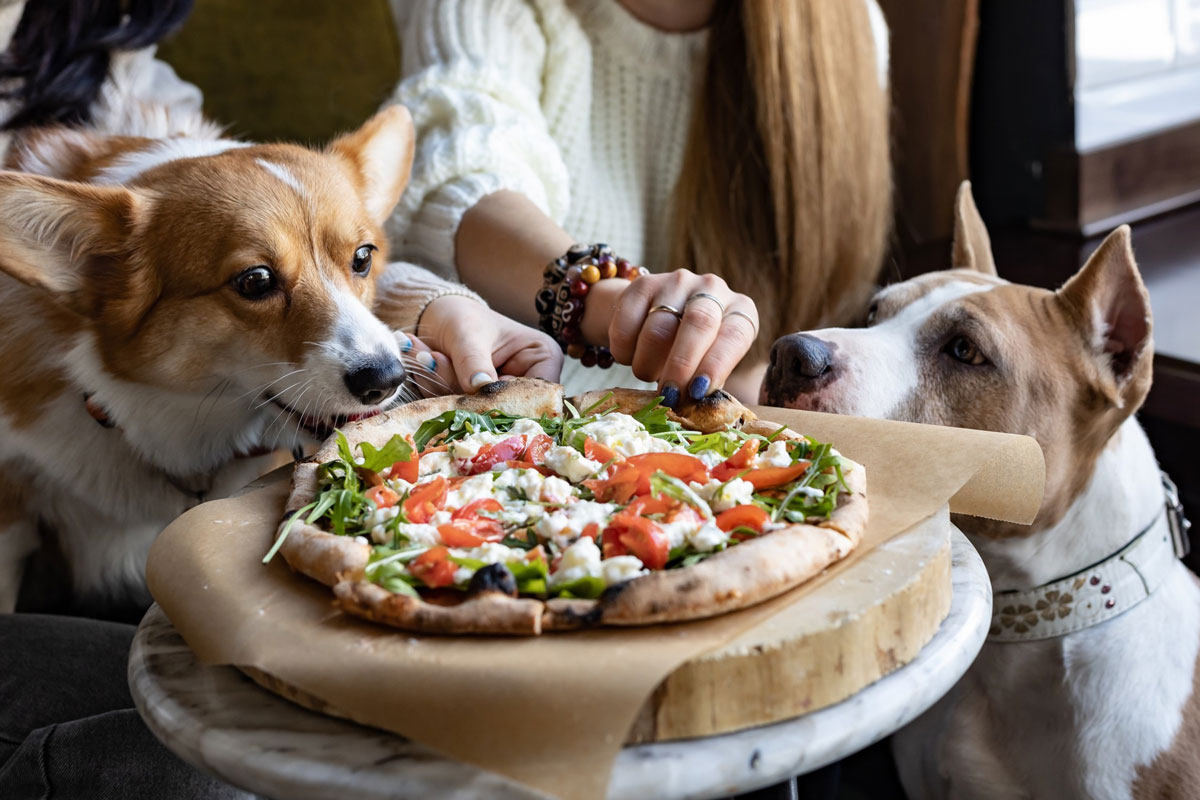 Dog lovers, unite! Dogs are a part of the family and sometimes, we just wanna take them to enjoy a nice meal together outside without going to a park. And so, pet-friendly cafes were created as a solution. Introducing our recommendations for the 7 best dog cafes in Singapore so both you and your precious furbaby can have a nice meal together in a dog-safe environment!
Treat your good boys and good girls on a day out with their favourite hooman!
1. Sun Ray Cafe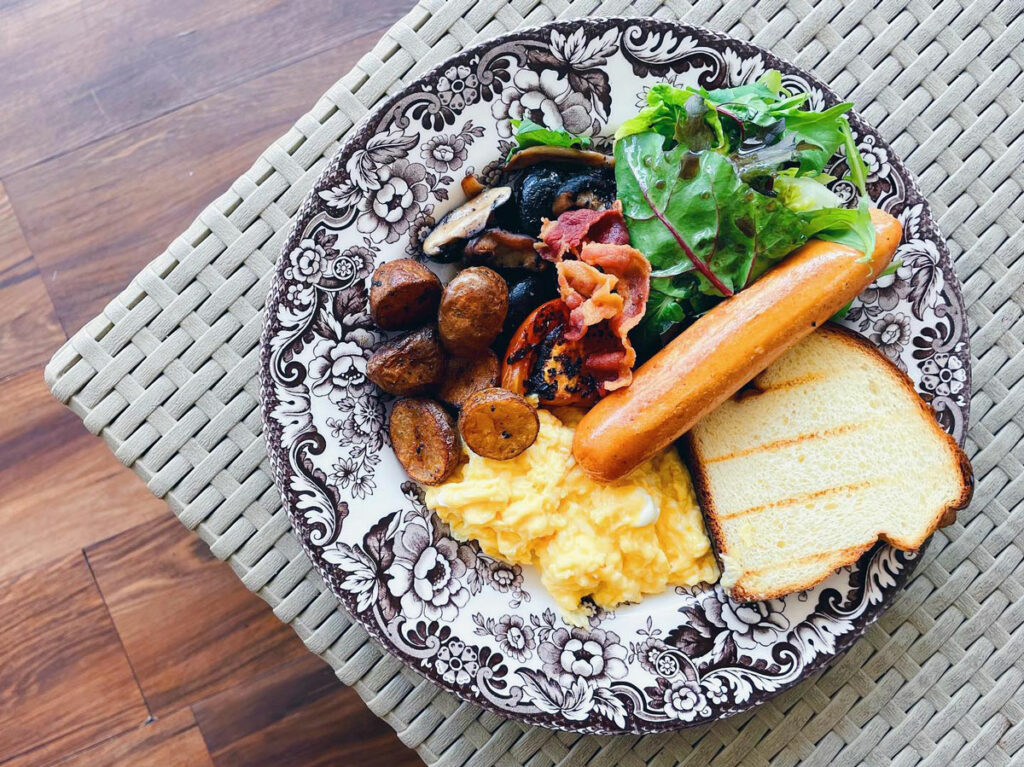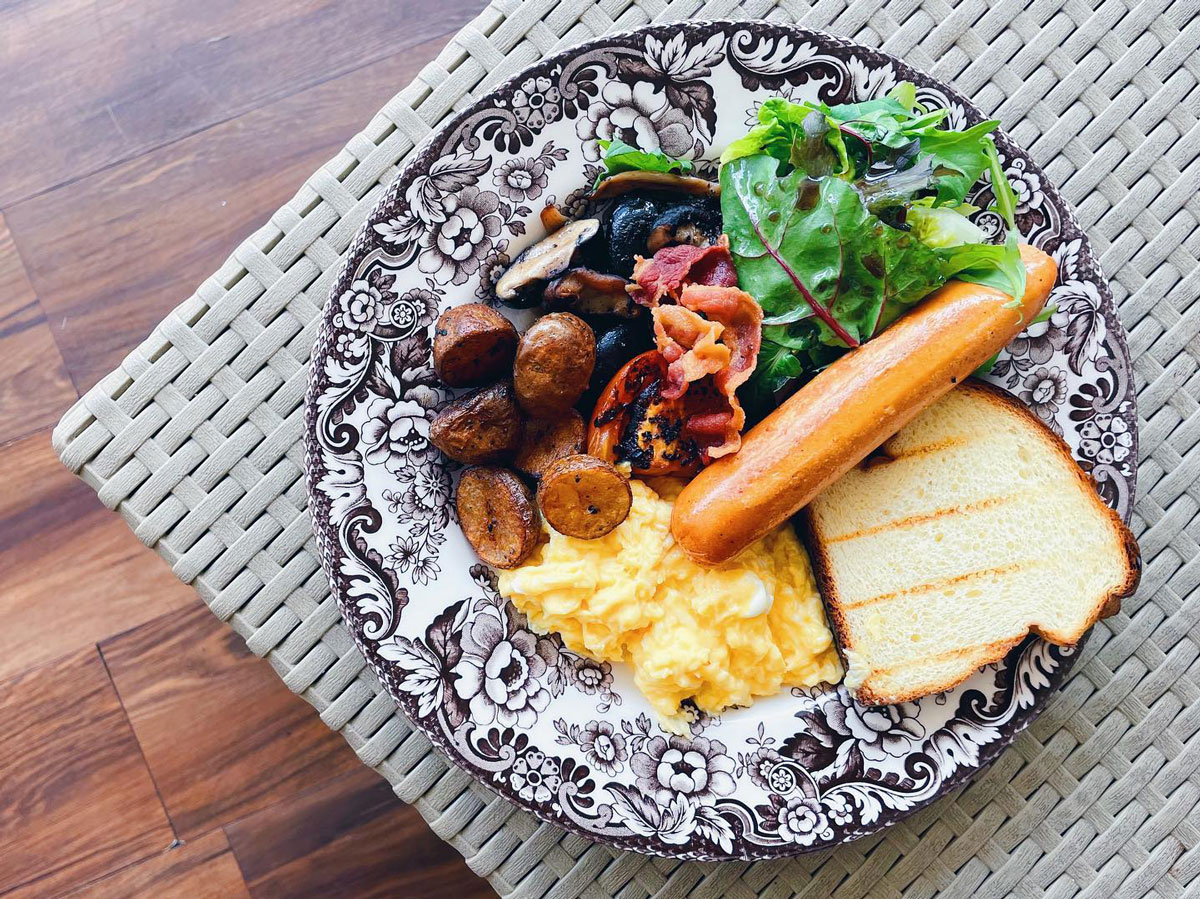 Source: Sun Ray Cafe via Facebook
Facebook: Visit Here
Instagram: Visit Here
Website: https://www.sunray.sg/
Address: 79 and 81 Brighton Crescent, Singapore 559218
Operating Hours: Daily, 8:30am-10pm
Dine with your furkids at Sun Ray Cafe, one of the best dog cafes in Singapore! With a healthy menu full of delicious eats for both humans and dogs, it's a great bonding time for everyone. And don't worry if your pet gobbles up any fallen food! Sun Ray Cafe makes sure to restrict any toxic or non-pet friendly ingredients from their menu just for that reason (though we recommend still being careful with mushrooms). We love keeping our pets safe here!
And wait… it's not just a cafe! Are you celebrating a special occasion for your furbaby or want to treat them just because? Sun Ray Cafe bakes pet cakes – both fruit and meat based – for your little doggo to enjoy (with two days notice, of course).
2. I.N.U Cafe and Boutique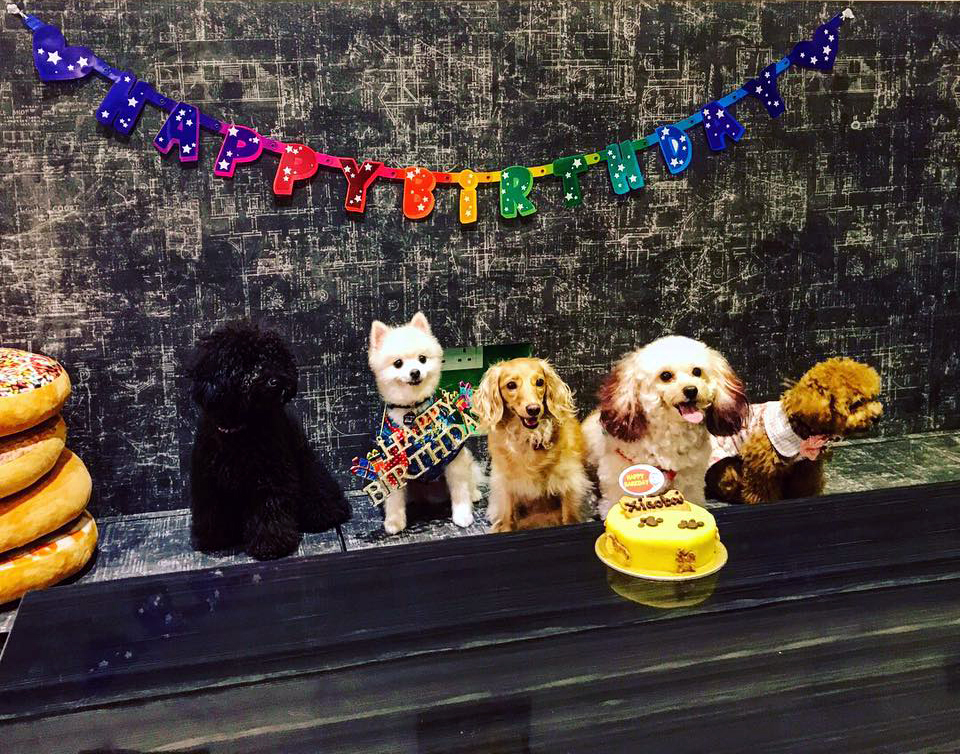 Source: I.N.U Cafe & Boutique via Facebook
Facebook: Visit Here
Instagram: Visit Here
Website: https://inuboutique.store/
Address: 530 Balestier Rd, Singapore 329857
Operating Hours: Thu-Tue, 12pm-8pm | Closed on Wednesdays
You and your fur kids can enjoy eating together: a human menu offering a selection of local style dishes and a pet menu full of specialised items made for pups. And at the end of your meal, there's no better dessert than a pupsicle for your dog to savour (or devour, depending on the dog)! Let your furry pups mingle, jump and play around in the spacious area; it's sure to be a fun time!
And when you're done, just hop over next door to visit I.N.U Boutique for high quality pet products to make sure your dog is taken care of. It's an all-in-one royal treatment for your furbabies!
3. US Dog Bakery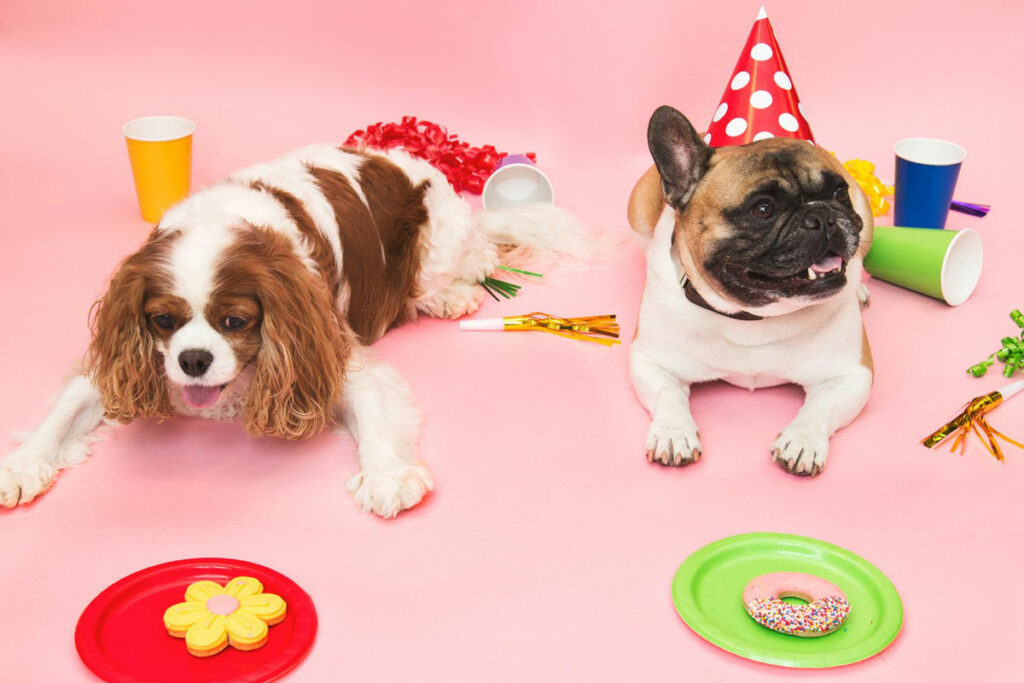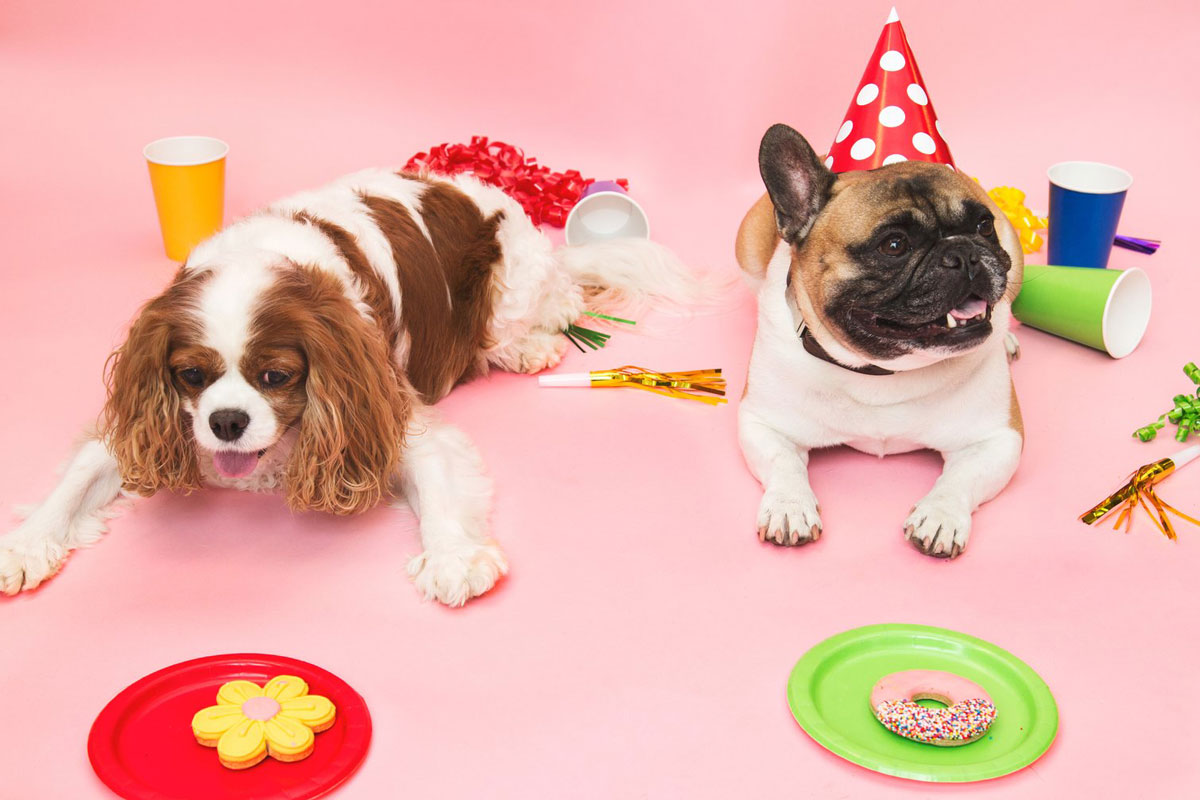 Source: US Dog Bakery via Facebook
Facebook: Visit Here
Instagram: Visit Here
Website: https://usdb.com.sg/
Address: Locations
Operating Hours: Fri-Wed, 1pm-8pm | Thu, 1pm-7:30pm
It's the first dog bakery in Singapore (and the first to be AVA licensed)! With quality credentials, you can be sure that US Dog Bakery's yummy puppy treats are both delicious and safe for your doggos to eat! Is it your dog's barkday? Or another special occasion that needs a celebration? US Dog Bakery has perfected over 200 menu items that are suitable for doggie diets after rigorous testing and approval from vets and dog nutritionists. Human-grade ingredients, no sugar, no salt, no chemicals or preservatives or additives; perfectly safe for your precious pups. As one of the best dog cafes in Singapore, US Dog Bakery's love for dogs created a place where your furballs will never want to leave until they eat everything.
4. Wooftopia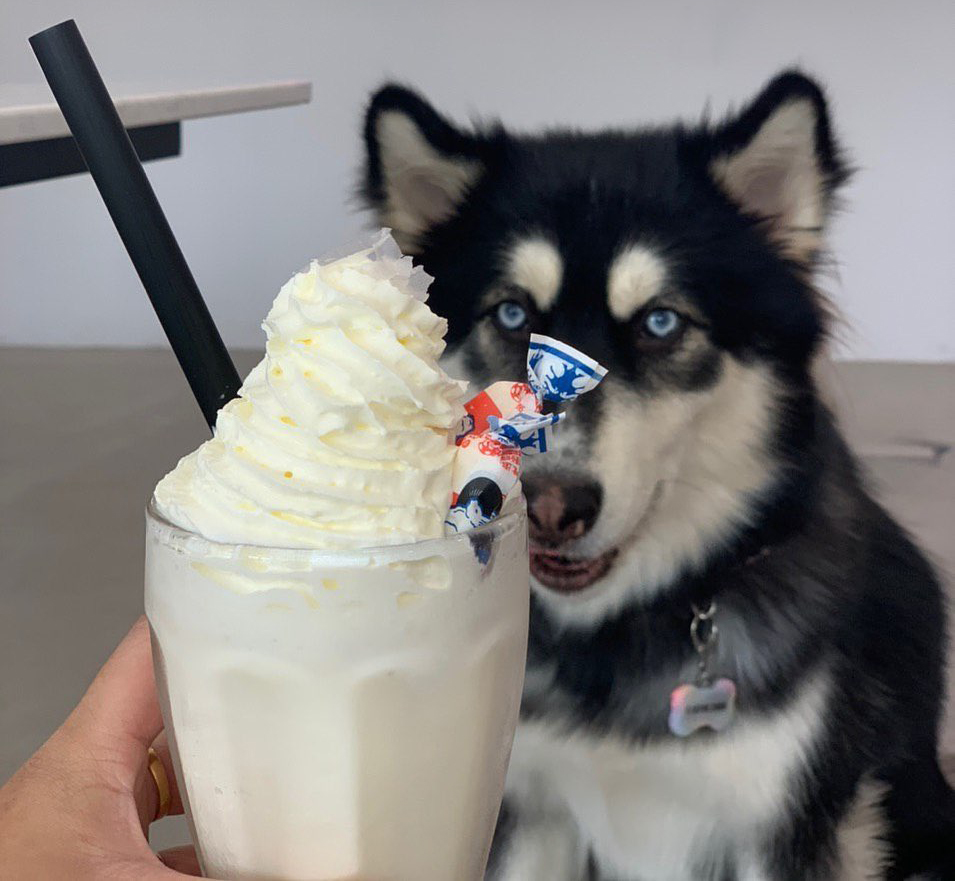 Source: Wooftopia via Facebook
Facebook: Visit Here
Instagram: Visit Here
Website: https://wooftopiacafe.com/
Address: 200 Turf Club Road, Singapore 287994
Operating Hours: Wed-Mon, 11am-9pmWhen you think Wooftopia, customisation is the word that comes to mind. Your puppers are the top dogs here and so their favourites and food opinions are taken well into consideration when crafting a meal. So customise your furkid's perfect meal! Choose their preferred meat, sides, glaze and herb sprinkles for delicious food that they're sure to love. After all, it's their preferred choices, maybe even some favourites! And while they're chomping on that, you can also enjoy a full menu of snacks, mains, desserts, and a selection of drinks even including bubble tea!
5. Chow Cute Cafe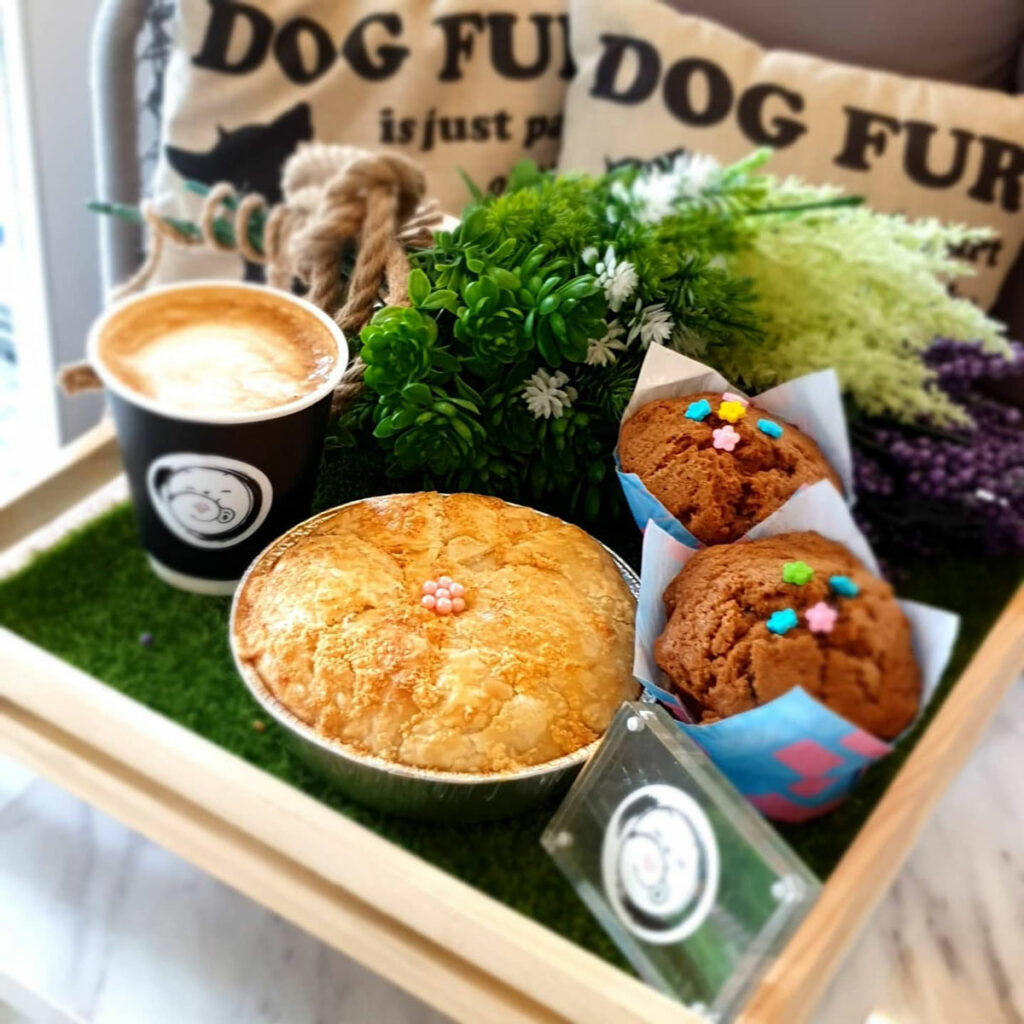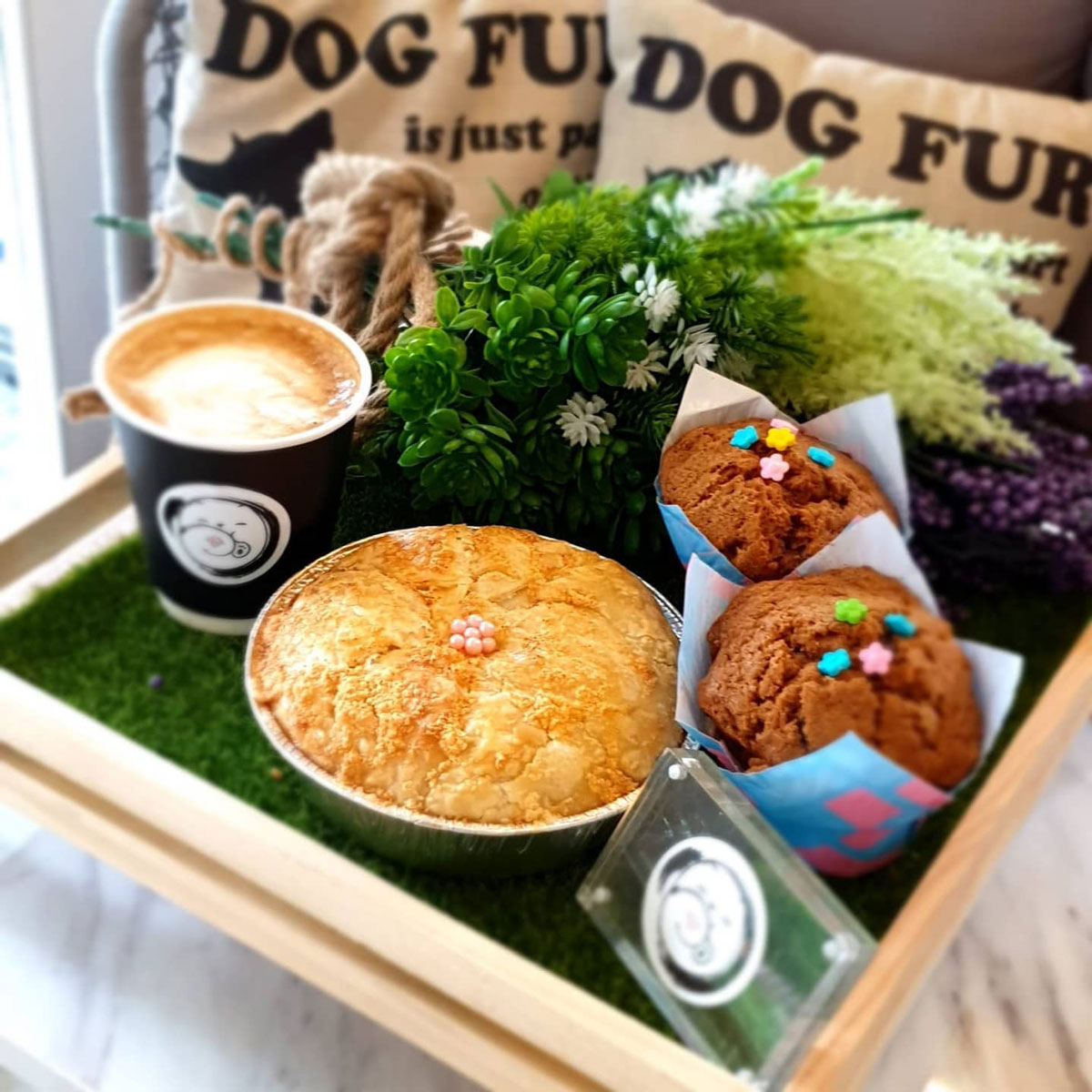 Source: Chow Cute via Facebook
Facebook: Visit Here
Instagram: Visit Here
Website: https://www.chowcute.com/
Address: 16 The Oval, Seletar Aerospace Park, Singapore 797873
Operating Hours: Tue-Thu, 10am-7pm | Fri-Sun & PH, 10am-10pm
Fun fact: Chows have blue tongues!
Do you love chow chows? The resident fluffy lion-bear dogs at Chow Cute welcome you and your own furkids to their home! Delicious food, affordable prices and healthy, human-grade treats for pets! What more could you ask for? Bonus, they're not just a simple cafe! Chow Cute provides grooming, boarding and training for dogs so busy pet parents can make sure your best boys and girls are well taken care of.
6. We Are The Furballs (WTF)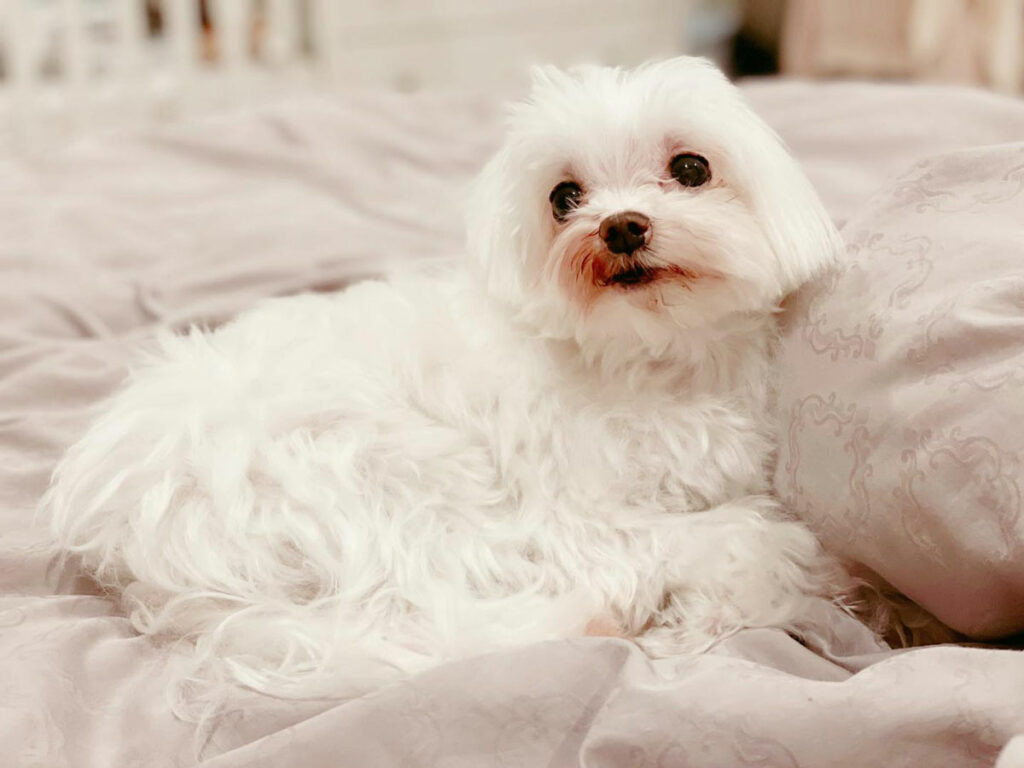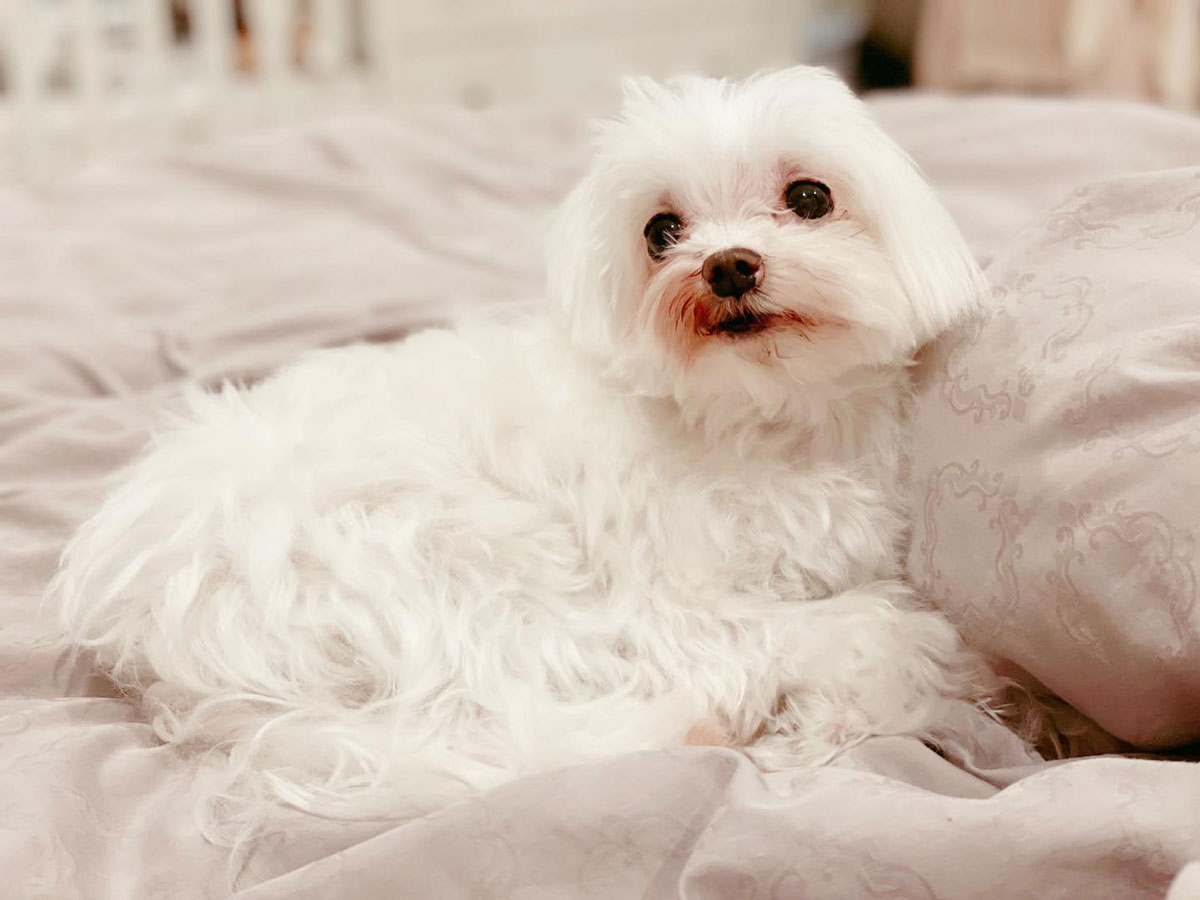 Source: We Are The Furballs via Facebook
Facebook: Visit Here
Instagram: Visit Here
Website: https://www.facebook.com/wearethefurballs
Address: 201 Victoria St, Singapore 188067
Operating Hours: Sun-Thu, 1pm-10pm | Fri-Sat, 12:30pm-10:30pm
As the first dog petting cafe in Singapore, We Are The Furballs is the one for all of my fellow friends who love dogs but don't have one of their own (like me, sadly…). Meet adorably fluffy furballs for a paw-sitively barktastic playdate! Have a delicious drink, play with some of the cutest and friendliest pups and enjoy the ambience!
Important things to note! Outside pets are not allowed, and there's an age limit so kids must be 10 years or older to enter. We Are the Furballs also does not serve human food, but you can buy dog treats to give the puppers a little bit of love!
7. Ménage Cafe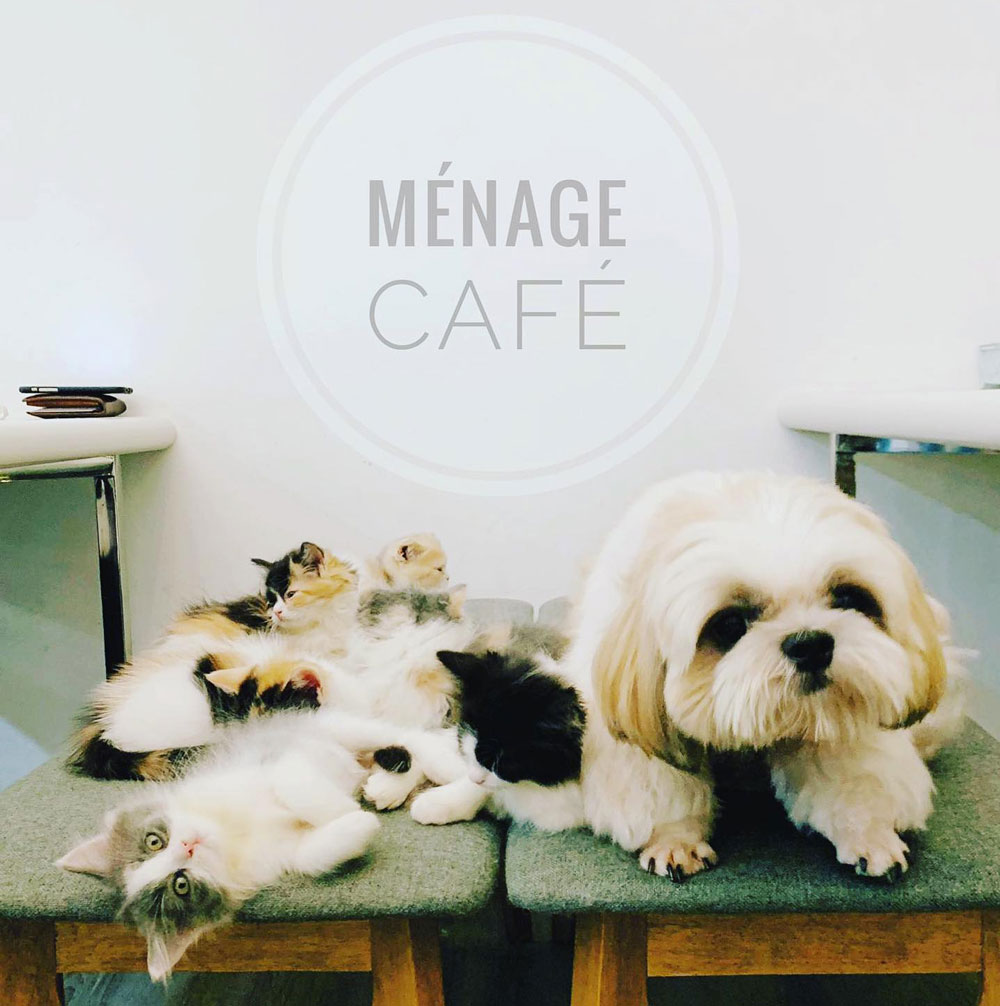 Source: Ménage Cafe via Facebook
Facebook: Visit Here
Instagram: Visit Here
Website: https://www.facebook.com/MenageCafeSG/
Address: 6 Sin Ming Road. Singapore 575585
Operating Hours: Tue-Fri, 12pm-10pm | Sat-Sun, 10:30am-10pm
You can, in fact, live, woof, love in these conditions.
Ménage Cafe. Clean, spacious, friendly staff, and most importantly, happy doggies everywhere! Your pups can make new friends, socialise and salivate over delicious, premium dishes from Ménage Cafe's pet menu. Oh, and you're not forgotten about, don't worry! They have a menu for humans as well, full of yummy eats that will satisfy you while your pupper eats and plays. It's a great way to spend time with your furbaby!
Conclusion
Bone appétit! We hope you enjoy the scrumptious food and pawsome ambience of these dog cafes in Singapore.
For an extra puppy treat, why not check out these pet grooming salons so your best pupper can get a royal treatment? Or check out these instagrammable cafes in Singapore (some of which are also pet-friendly!) that offer some of the best food and prettiest decor!
• Written by Adrija Chakravarti