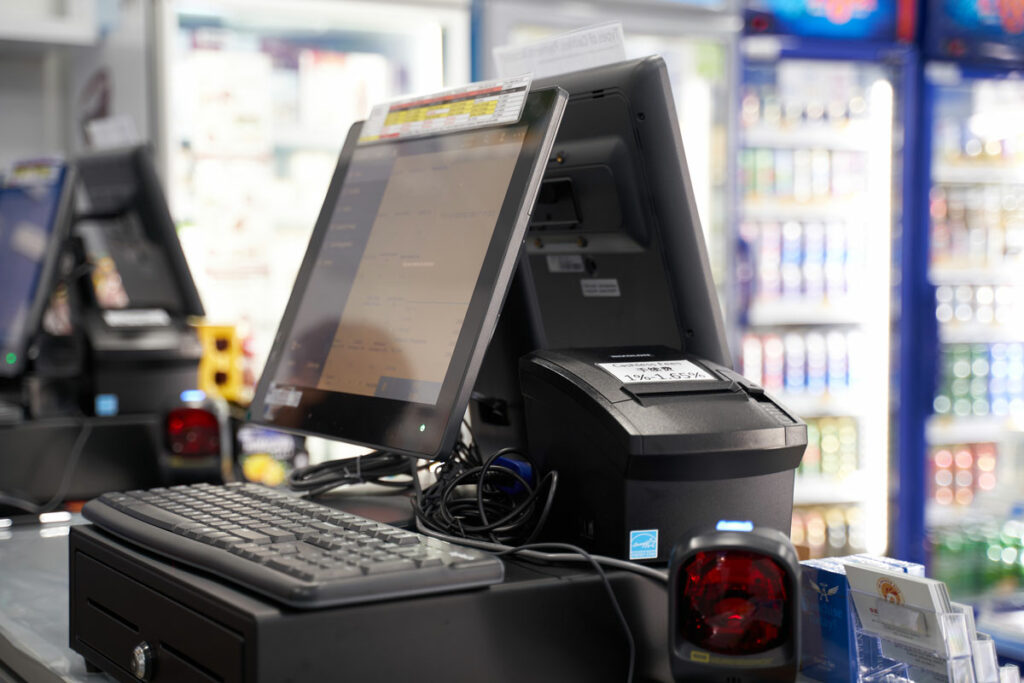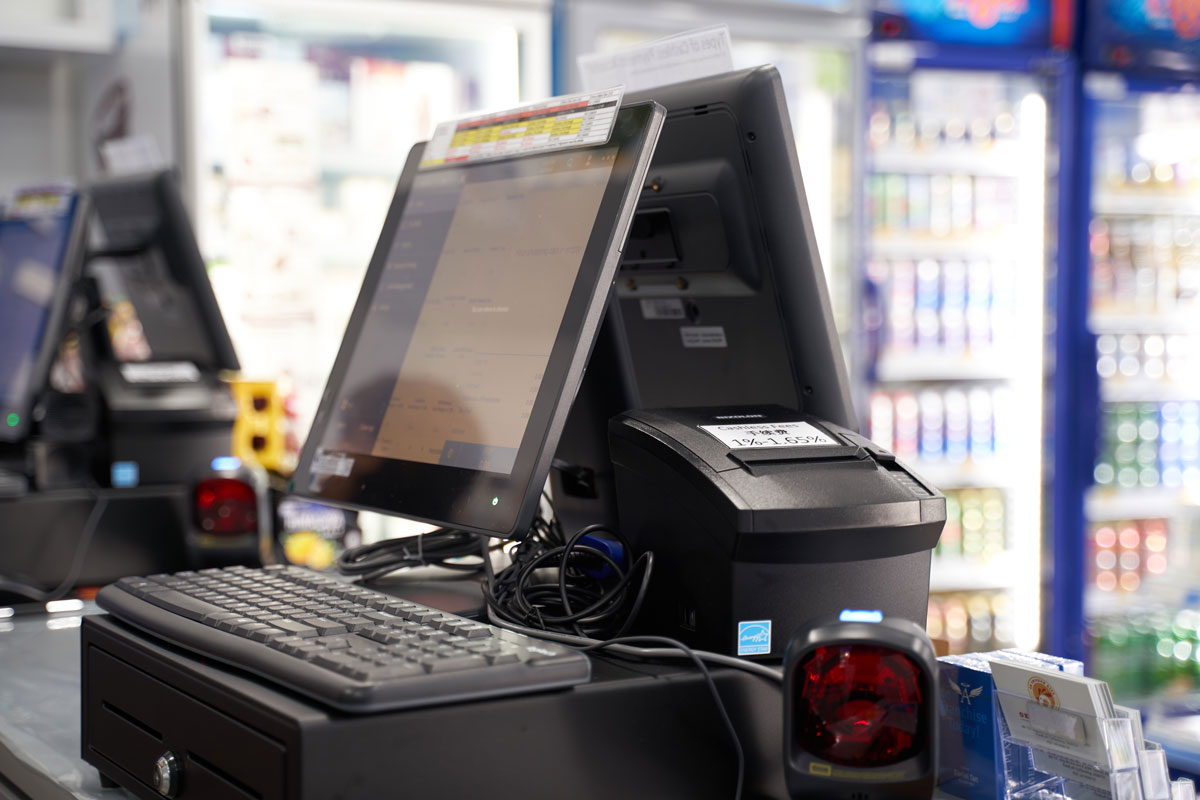 Chapter 1: Introduction
Your Point-of-Sale or POS system is arguably one of the most important parts of your business. Whether you run a retail store, an F&B outlet, a minimart, a salon, a gym, even a tuition centre, or any other business that provides goods and services, a POS system should be one of the most essential components. So as a business owner or manager, knowing what a POS system is and how it works is crucial.
Chapter 2: What is a POS?
A POS is a business essential, but what exactly is it? A POS system is the technology that lets you efficiently process payments and manage your business from the ground-up.
But I hear you ask…
Isn't a cash register enough? It lets me sell my products and services, and processes my payments. Isn't that all I need? Nope. With the rising competition and need for businesses to digitise, a cash register is not always enough.
The difference between a cash register and a POS system is simple: the functionalities. A POS system has many more functions than a simple cash register. Instead of only processing payment, a POS system expands into software for sales and inventory management, customer relationship management (CRM), data analysis, security, integrations with other applications and so much more!
Chapter 3: Types of POS Systems
But are there different types of POS systems? Yes! You can find 3 types of POS systems on the market today: on-premise, cloud-based and hybrid.
Maybe you're a little confused on the differences between them. Let me explain: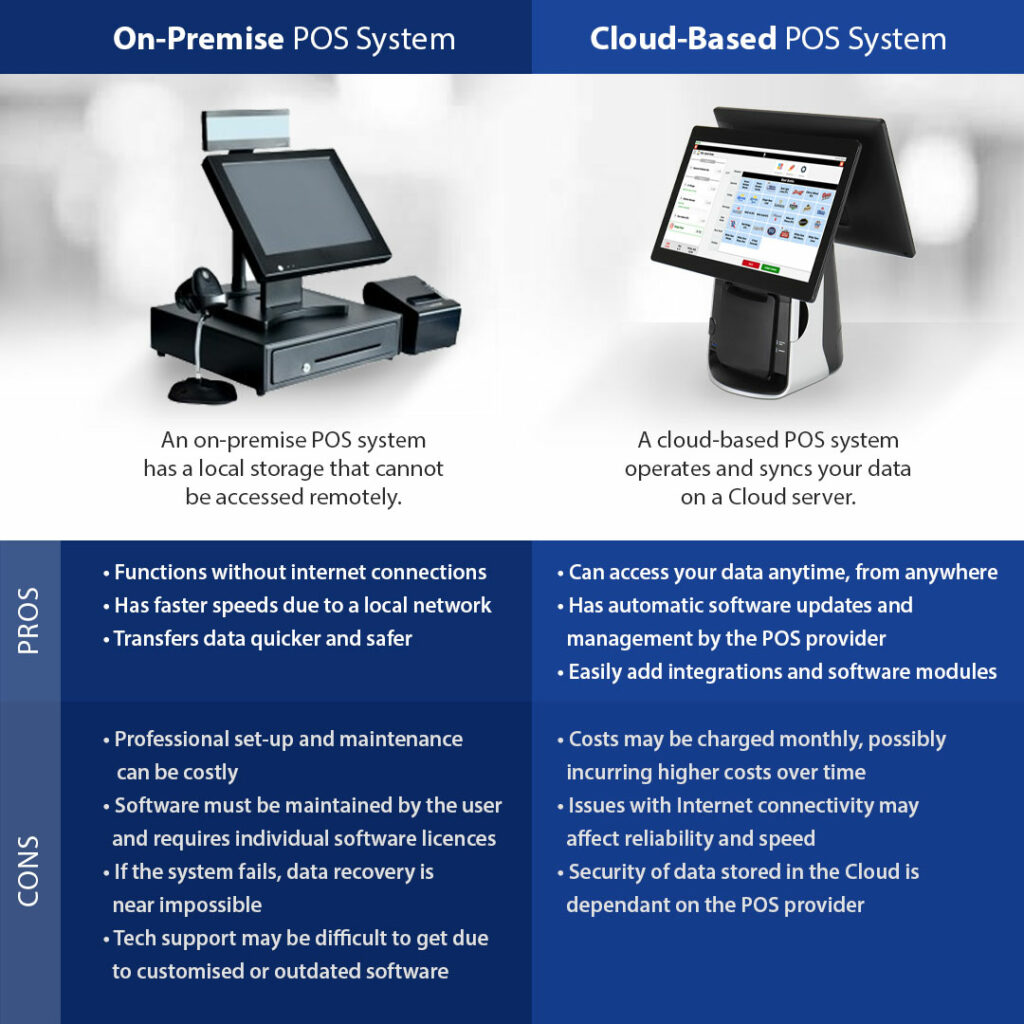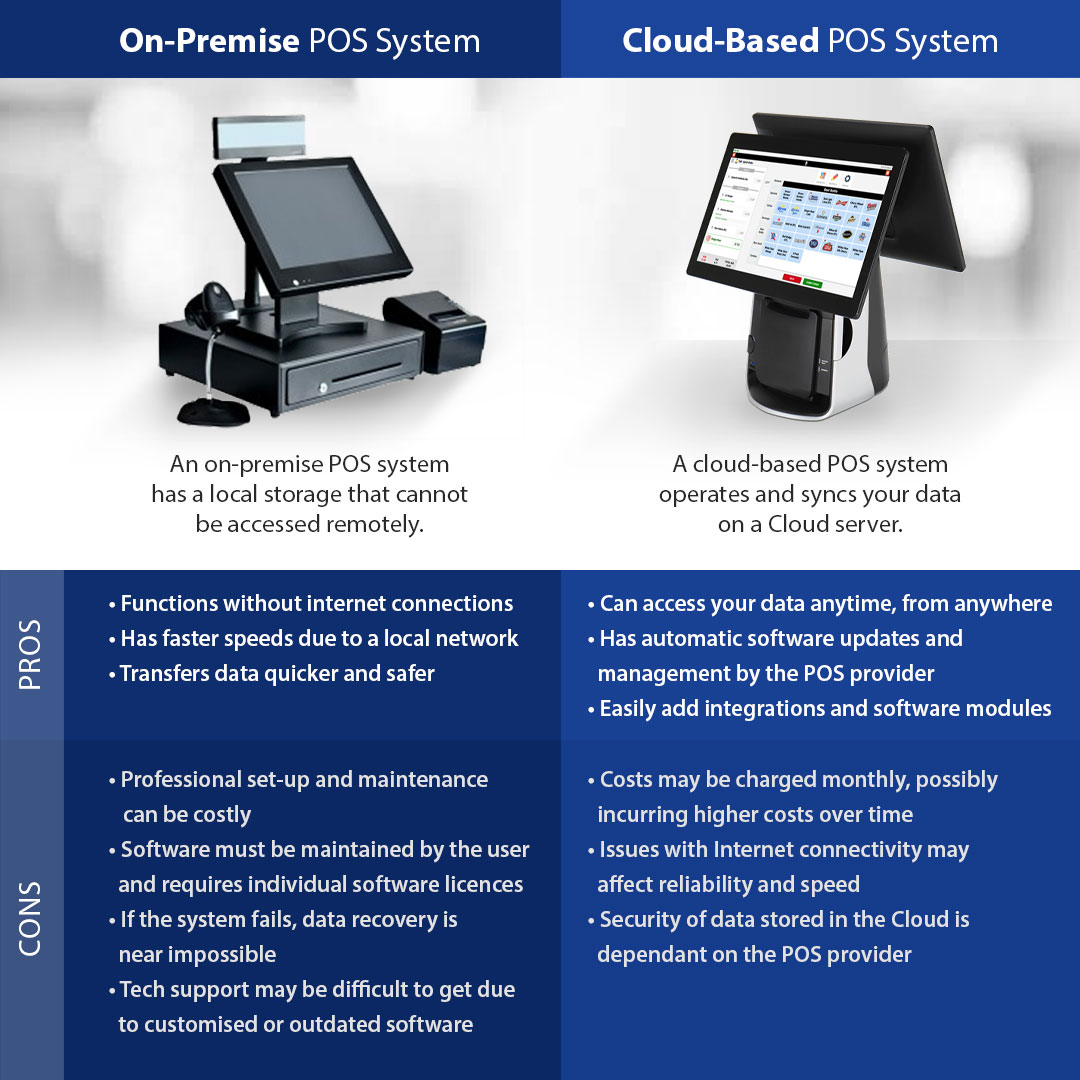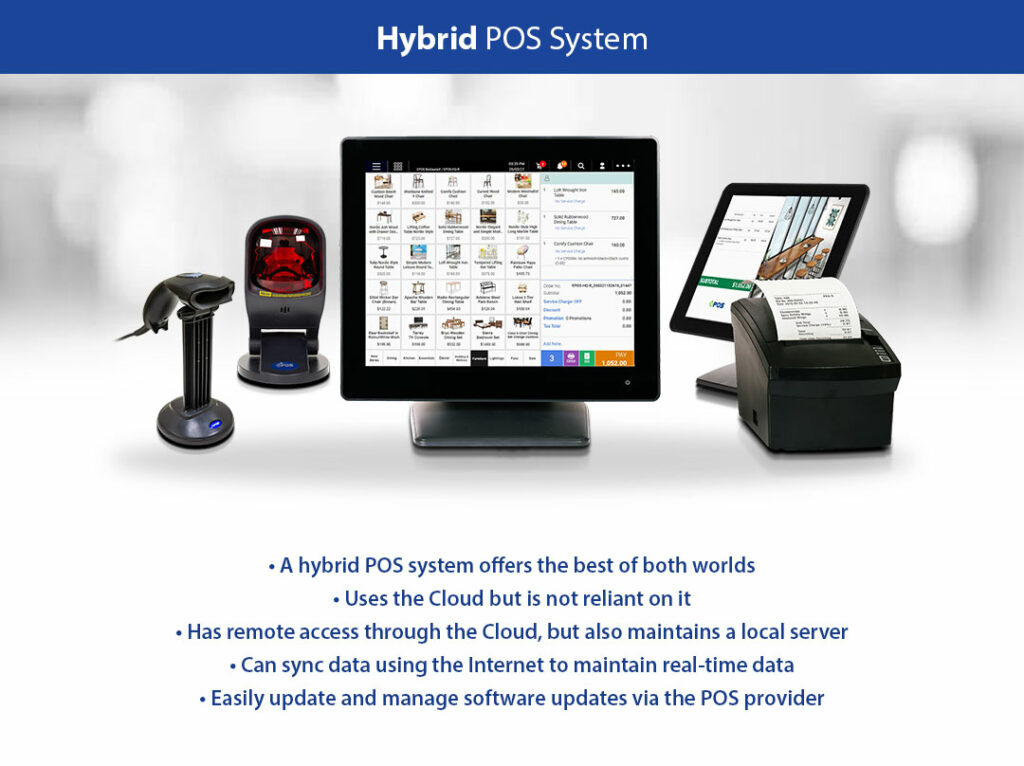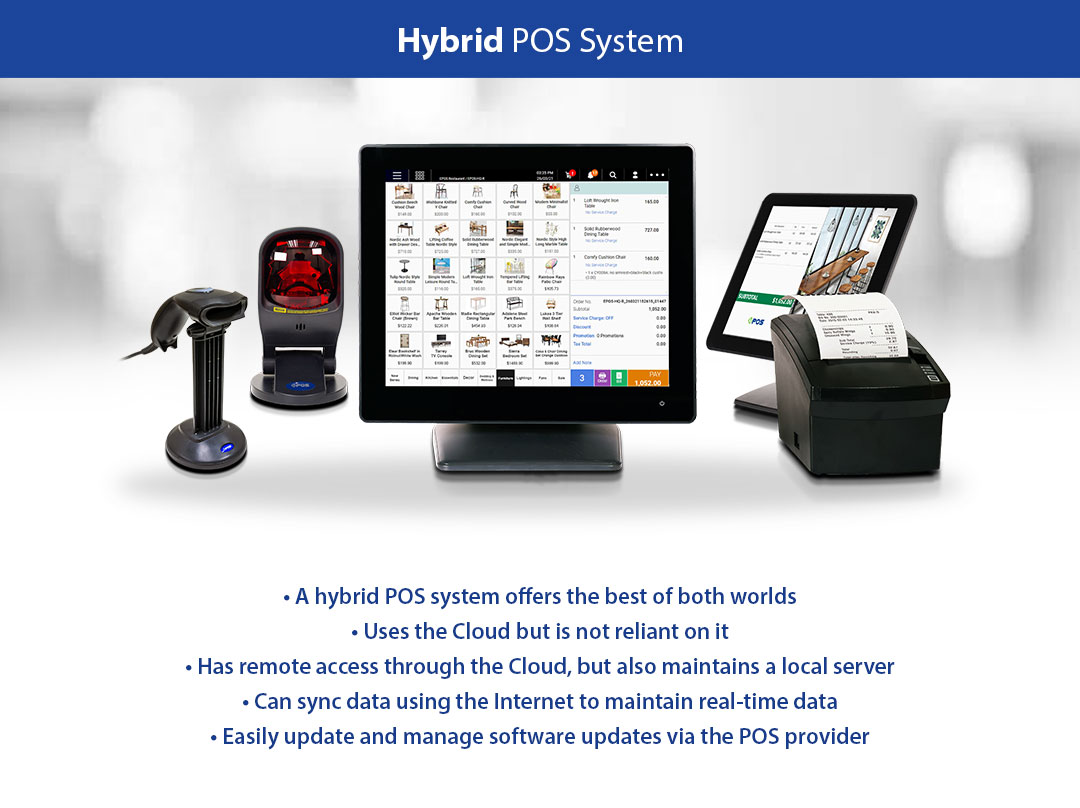 In terms of hardware, all POS systems are similar across the board. The biggest difference comes in terms of software. What types of software you need will depend on your type of business and your needs.
Actually, POS systems can be one of the most complex software systems because of the features and customisation required by different end-users. How interesting is that?
So, let's look at an example. Retail and F&B businesses have very distinct needs from one another. A retail store may find more use out of a smart stock re-ordering module while a restaurant can take advantage of table management or online ordering modules. Hence, it's always good to learn about what your business could use to efficiently grow your sales.
Chapter 4: How Does It Work?
It's straightforward. Easy. Fuss-free.
A POS system is an investment into simplifying your business processes; it does not need to be complicated to work well. Here's how your POS works to help you manage sales:


Additional features make managing your business even easier, seamless, and efficient. Vol. 2 of this guide will expand on what a POS can do for you and your business.
Chapter 5: Conclusion
Now you know the basics about Point-of-Sale Systems!
Want to learn even more? Tune in to our The Dummies Guide to POS Systems, Vol. 2 where you can find out more about their features and benefits!
Or book a free demo with us to discover EPOS' POS systems and how you can kickstart your business growth with us!
• Written by Adrija Chakravarti
Interested to see what EPOS POS system can do for your business? Fill in your contact details and we'll reach out to you to schedule a demo.