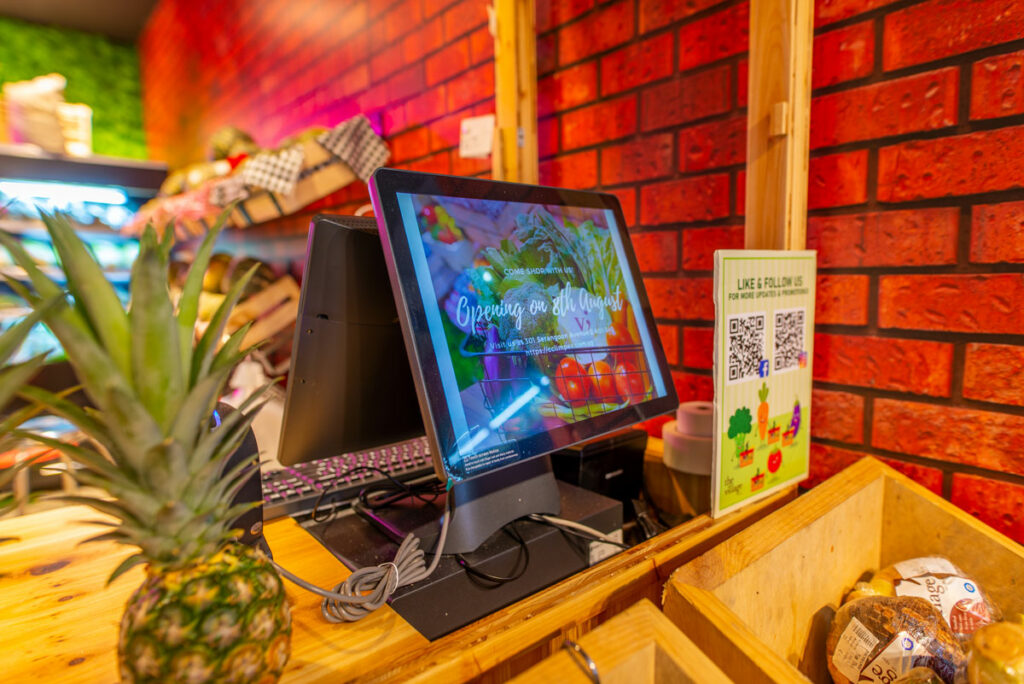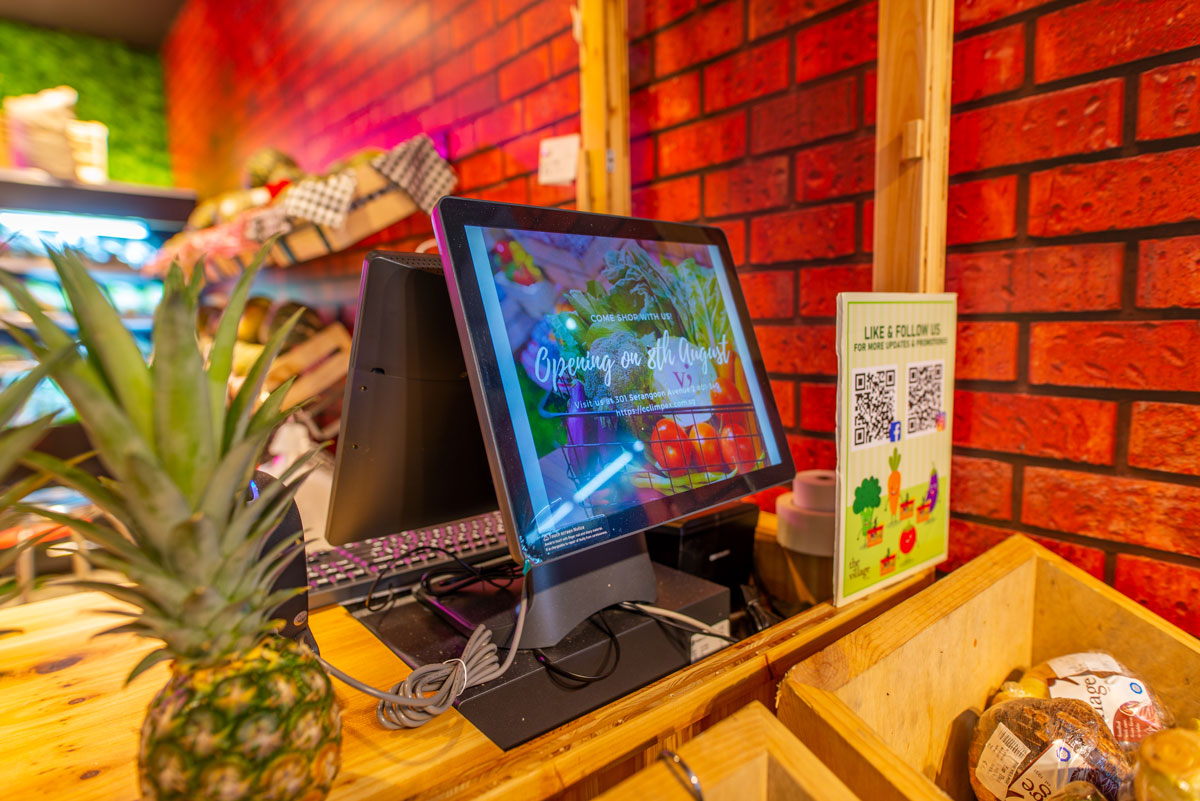 Chapter 1: Introduction
Why should you have a POS system? The purpose of a Point-of-Sale (POS) system is to ease the tedious processes of running a business that you just simply don't want to do. These processes take time, manpower and money. Why bother when there's a simpler way? Your POS is an investment that will help your business increase sales, decrease costs and eventually, grow.
The Dummies Guide to POS Systems, Vol. 1 went through the basics of what a POS is. This time, we're diving even deeper into the features of a POS system and how they can benefit you and your business.
Chapter 2: What Does a POS System Do?
Hardware
As mentioned in Vol. 1, POS hardware tends to be the same. The only difference is which peripherals are necessary for you and your business needs.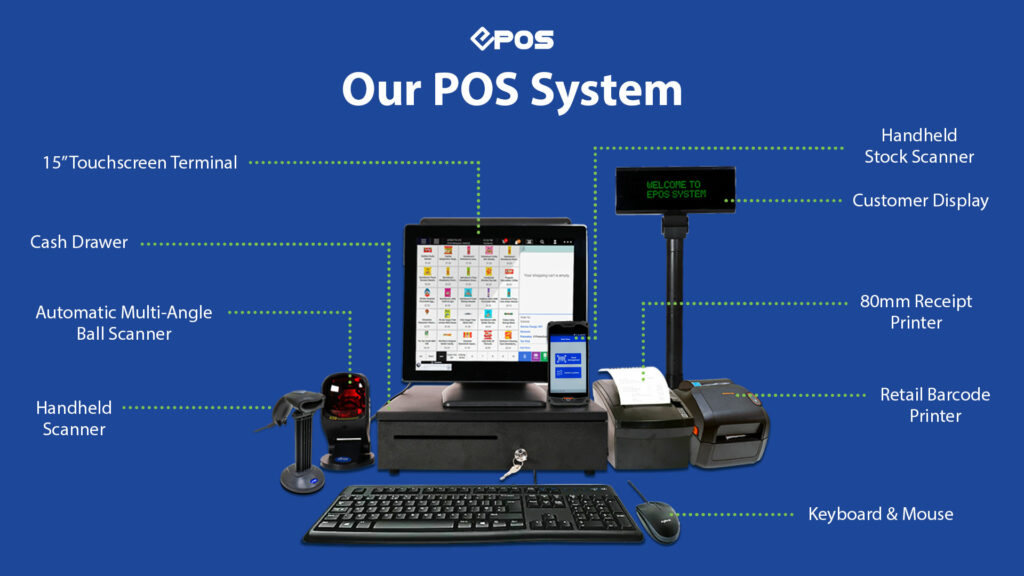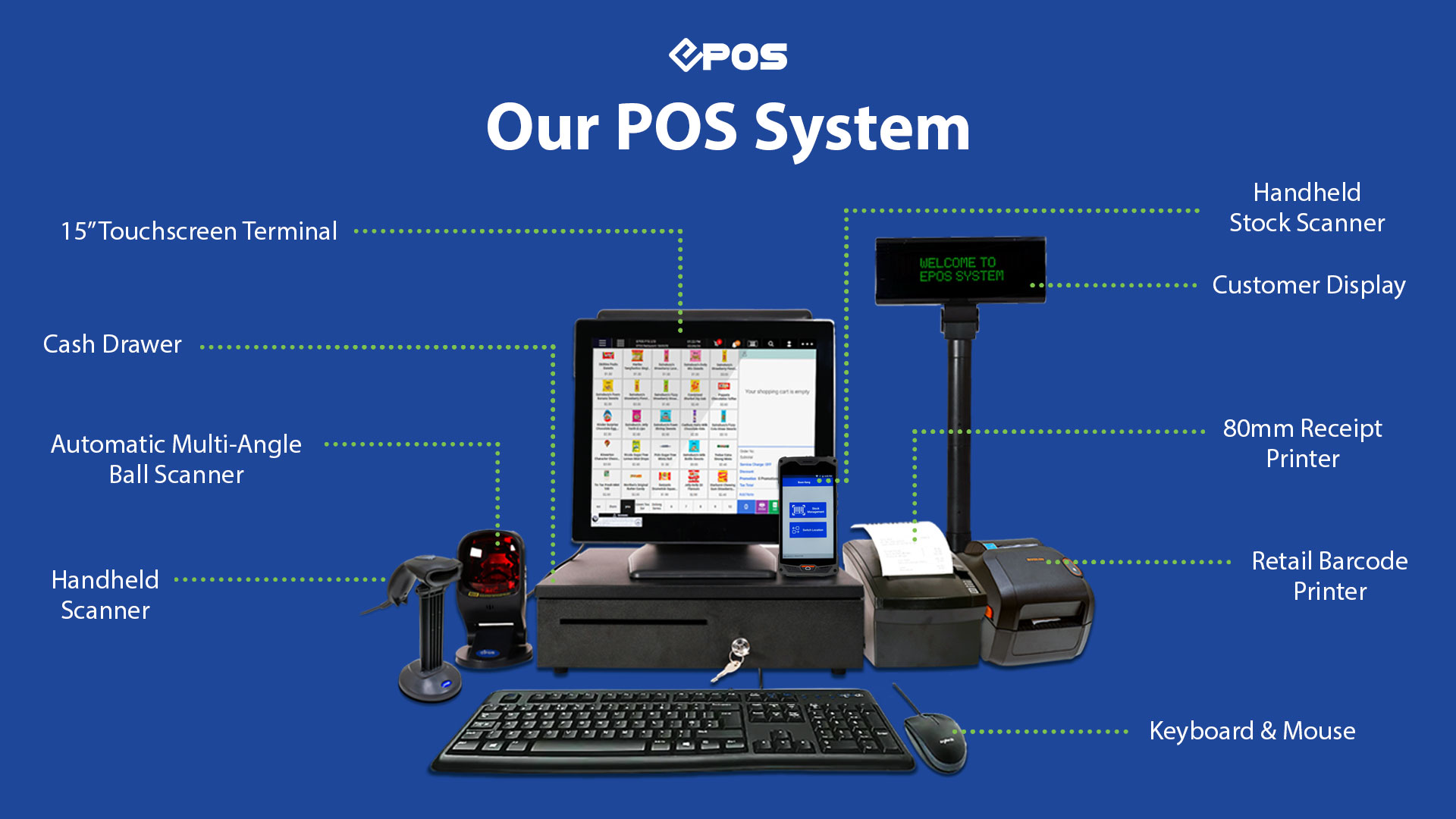 What else does a POS do besides process payments? Let's get into some of the main software your POS systems can have that make managing your business a whole lot easier.
Inventory Management
Do you have to deal with the hassle of manually tracking your inventory? Inventory management software helps automatically update your stock count, set alerts, prevent out-of-stock situations and generate purchase orders based on forecast tools. There's no need to worry about missing sales or spending hours taking stock!
CRM
Want to improve relationships with your customers? First, you have to know who your customers are. So with CRM software, you can keep track of their data, create membership categories and make joining a loyalty program so much easier! Then, you have the freedom to create relevant promotions, re-market and build higher customer retention.
Reporting
Better understand your business with real-time reports so you can make better business decisions. Extract and organise your data with customisable options, or view product sales reports, inventory reports and daily sales reports for easy analysis.
Data Analysis
Go even further with your reports with a data analysis module. View sales forecasts, create automated upselling, provide historically relevant products at checkout and more! You can also calculate potential losses due to out-of-stock situations, create bundle promotions with frequently sold products, and improve inventory management with a smart reordering tool.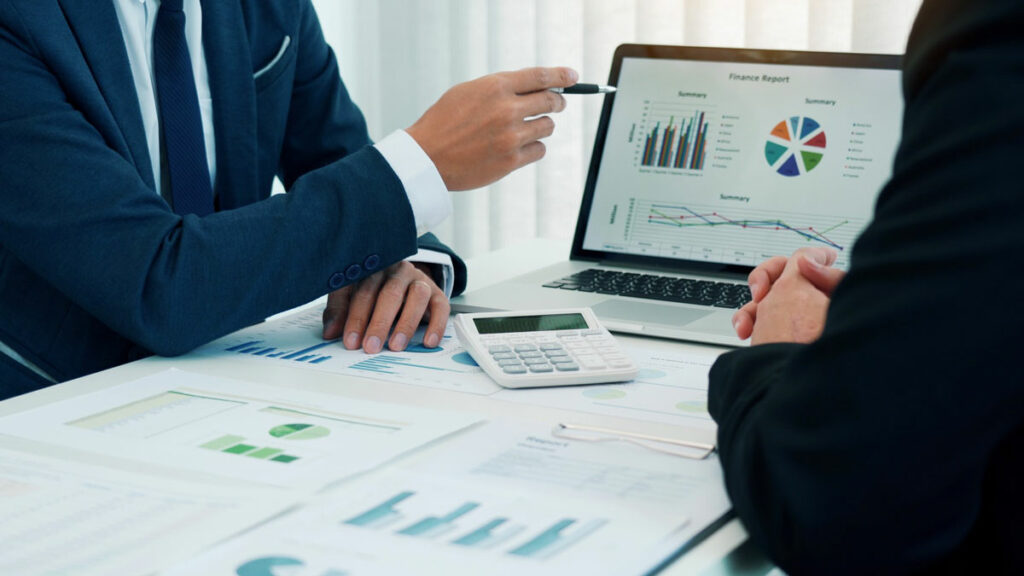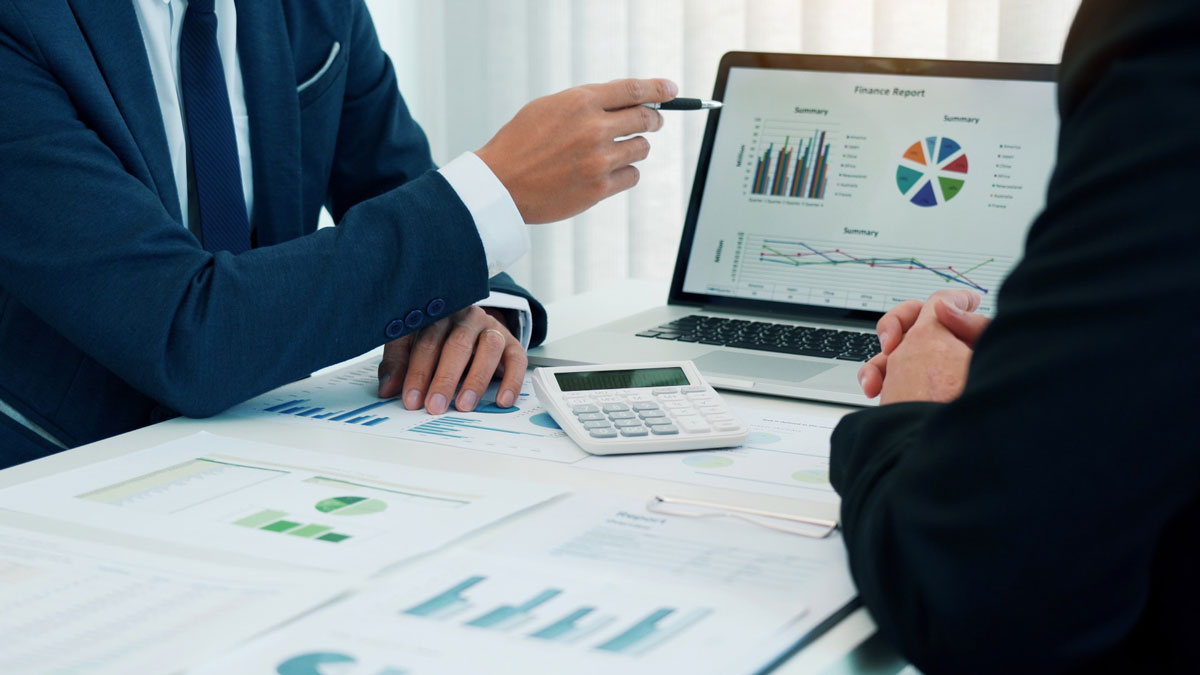 F&B Features
Manage your F&B business easily with QR code ordering, table management, set menus and kitchen displays. Seamlessly sync your ordering system with the kitchen to efficiently manage your customers' food orders. You can even integrate with food delivery platforms, or use an appointment booking system to create reservations.
Integrations
And if all of those features aren't enough, integrate with other necessary software so you don't have to manage everything individually. You can integrate with eCommerce platforms, sync financial statements with accounting software, and deliver faster with food delivery platforms. What's more, process payments easier with PayNow, Nets or Visa/Master integrations. There are so many possibilities for growth!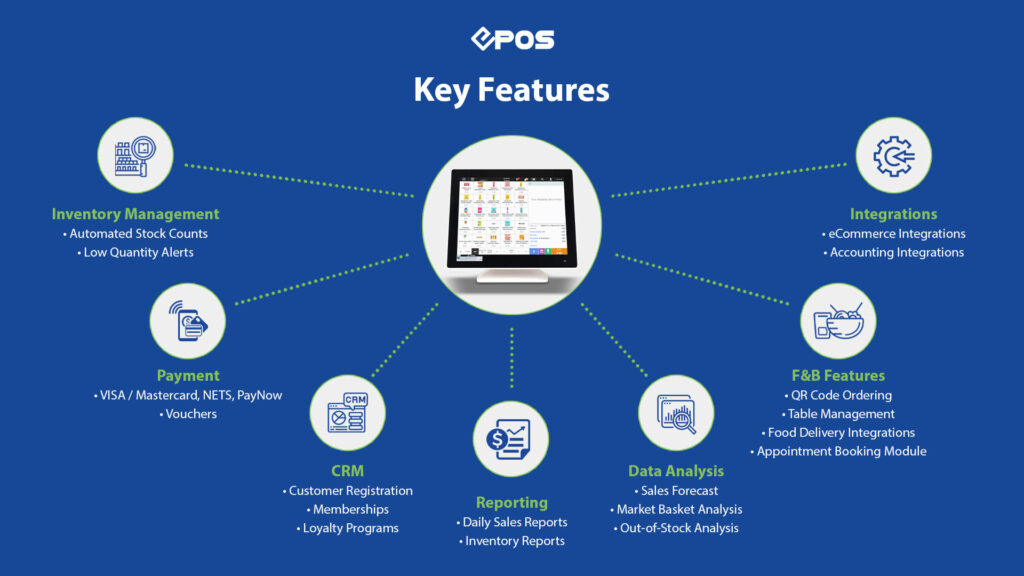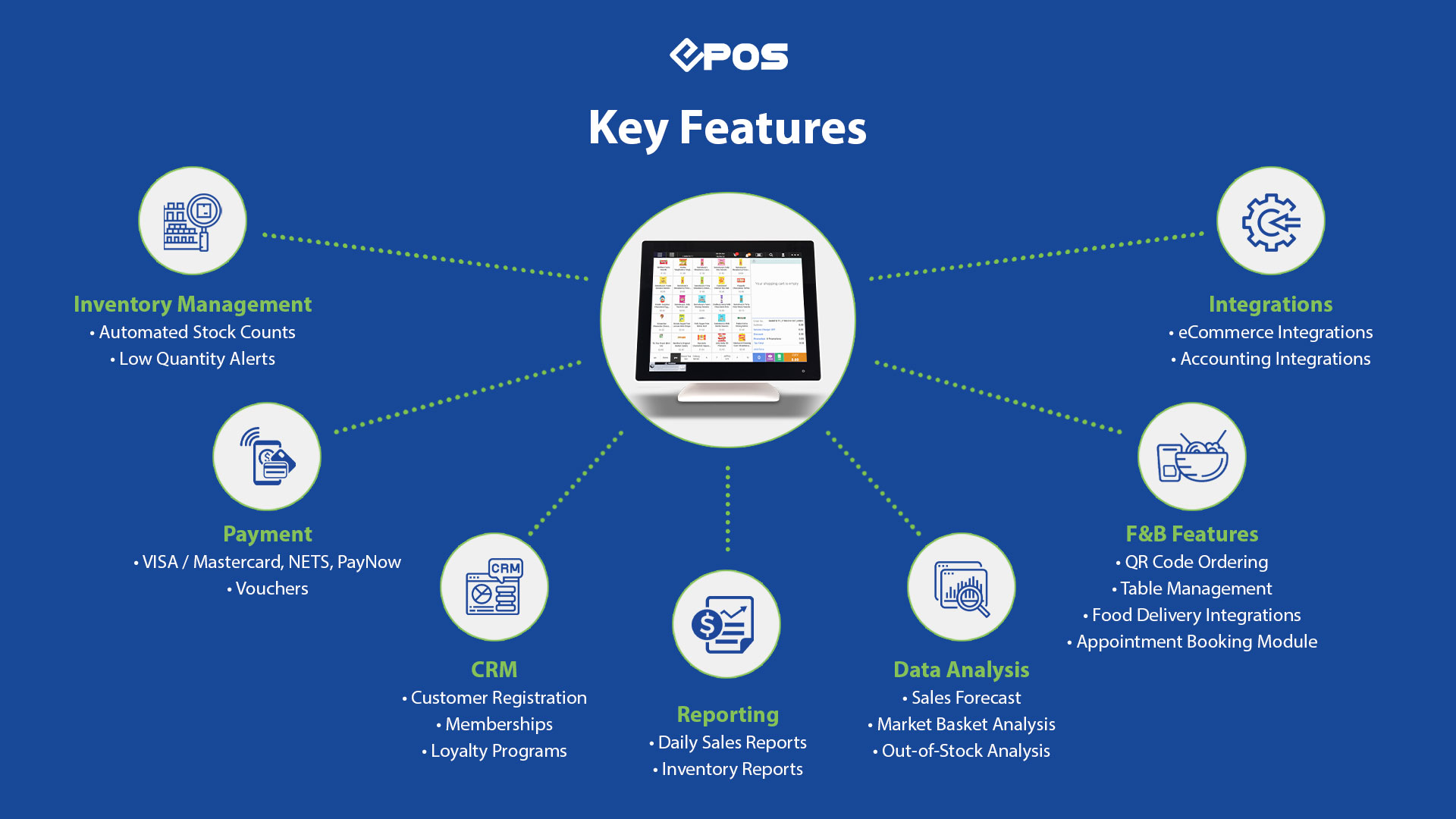 Chapter 3: How Can a POS System Help You?
Okay, so now we know some of the features of a POS system, but what do they do for you? How do you benefit from them? Well…
Increase Efficiency
Do you have to wade through tedious manual processes? Do you deal with frequent issues due to human error? Save time by eliminating all of that; your POS system can handle it now with automatic processes!
Reduce Costs
You won't need to spend as much time or money on manpower or wasted stock. With automatic processes and synced updates, your POS can seamlessly take care of managing your sales, management and backend.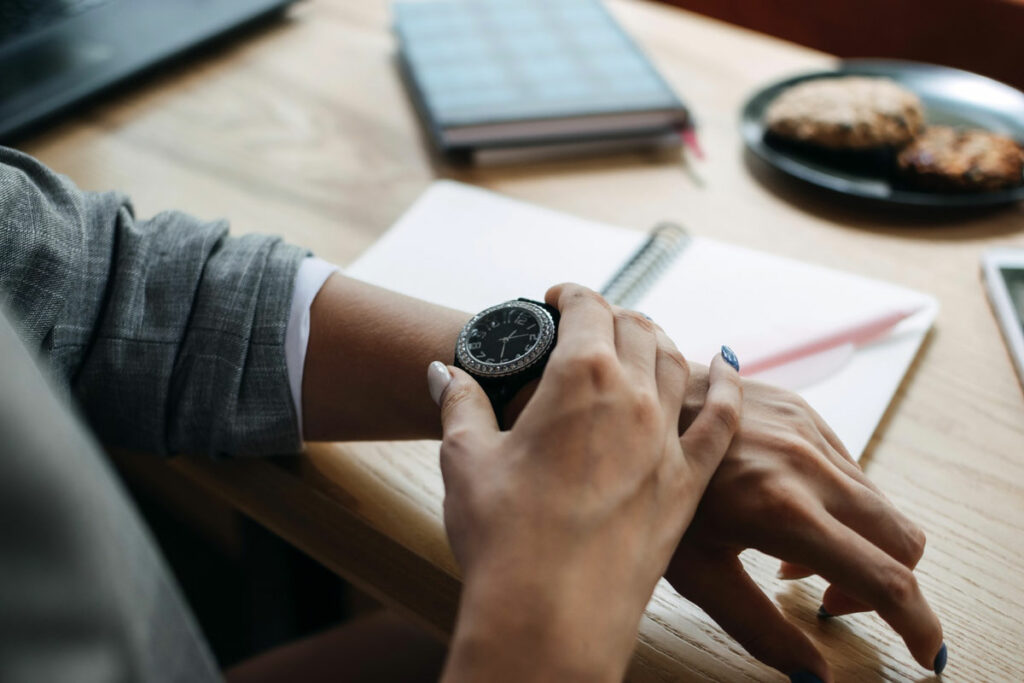 Prevent Internal Theft
No one likes to distrust their employees, but having security to prevent situations like this is always a good idea. A POS system will let you track your cash flow, create multiple layers of security clearances and perform regular audits to prevent potential thefts.
Increase Sales
With better reports, inventory management and CRM, you can capitalise on your existing customer base to increase sales. The POS can also help you kickstart your business growth through data analysis, promotions and product recommendations.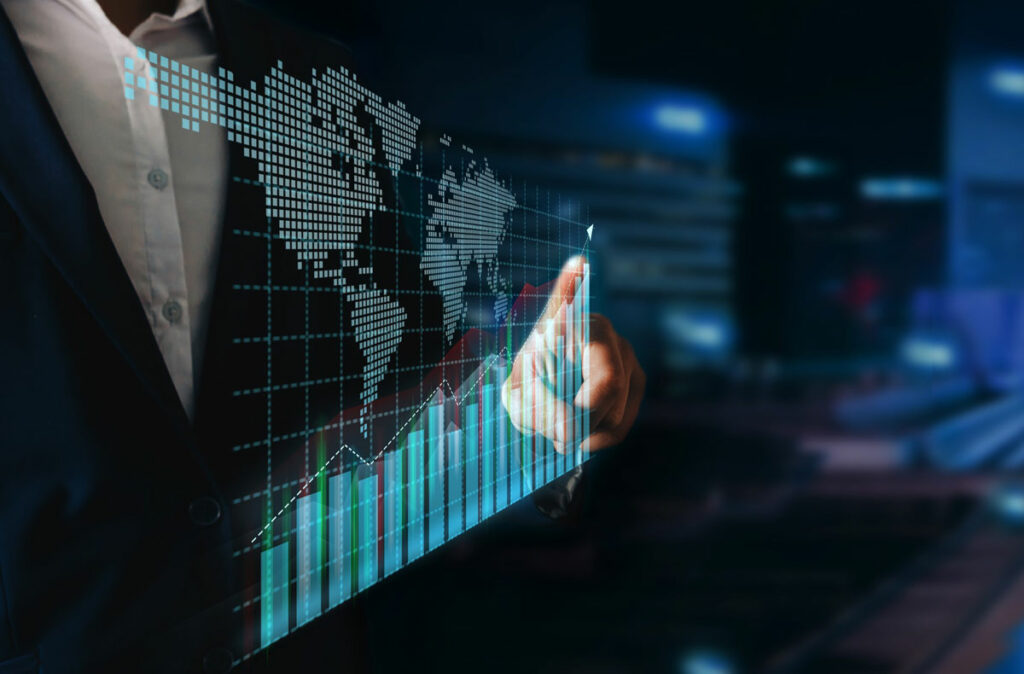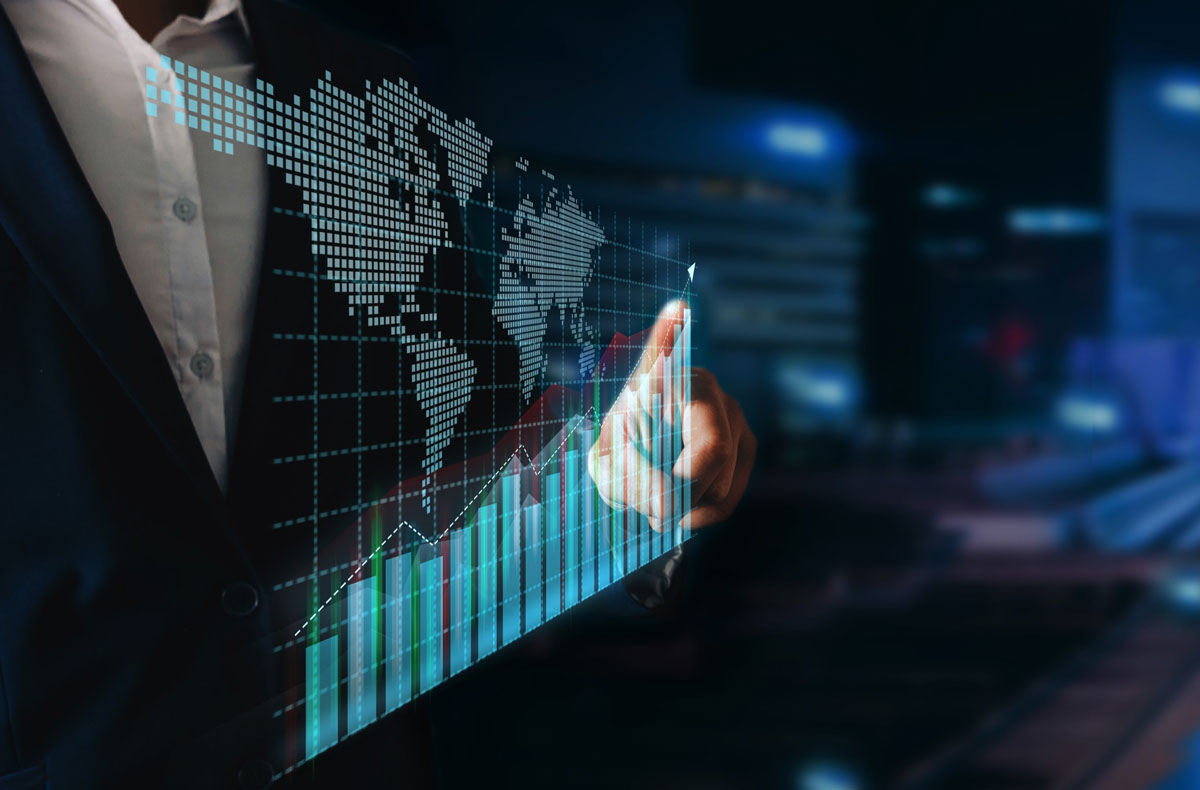 Chapter 4: Conclusion
In conclusion, if maximised, your POS system can help you to grow your business with a competitive advantage through digitisation!
Your POS is more than a Point-of-Sale, it's a Point of Growth.
Pro Tip: some businesses may not necessarily need a hi-tech POS system or all of the features offered. It's always important to consider your business needs and budget when searching for a POS system.
Learn how to choose the right POS system for you with our handy dandy guide: Buying The Right POS System For Your Business.
Or book a free demo with us to discover more about EPOS' POS systems and how we can help you grow your business!
• Written by Adrija Chakravarti
Interested to see what EPOS POS system can do for your business? Fill in your contact details and we'll reach out to you to schedule a demo.