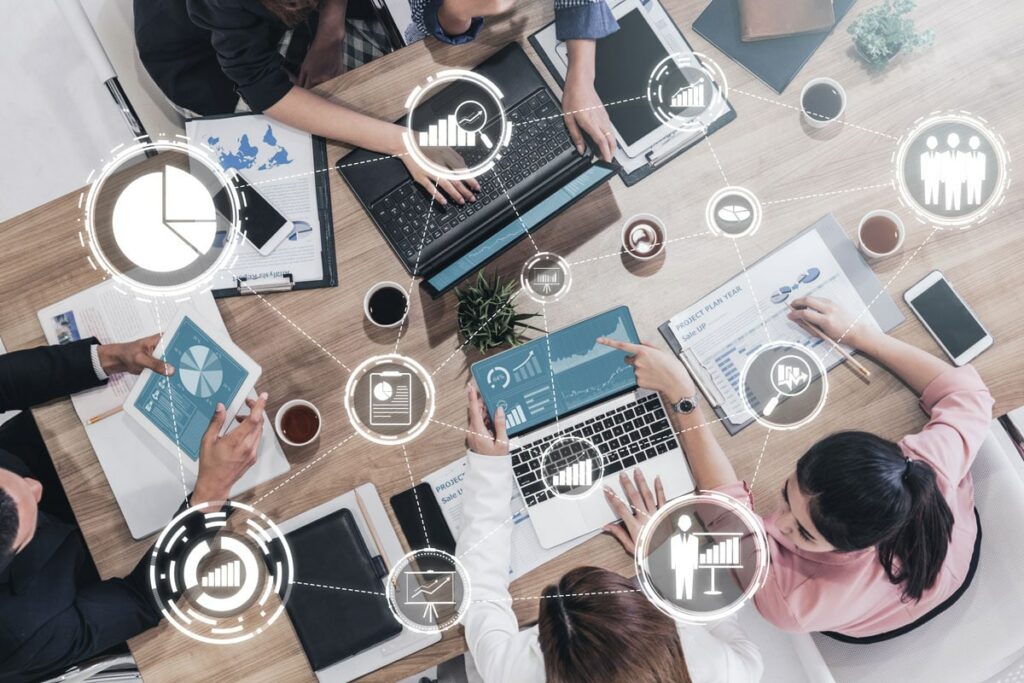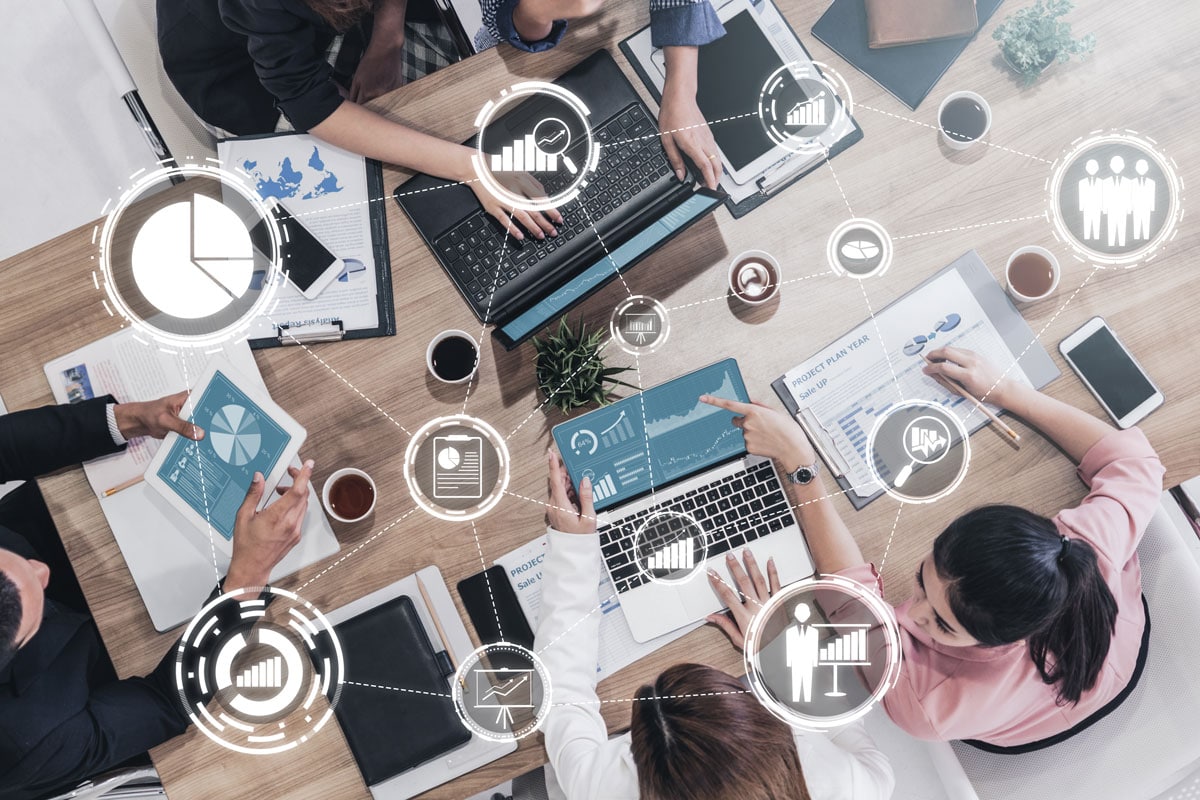 Data: The Future of Digitalisation
The digital revolution is upon us and data seems to be the way of the future. With Singapore's goals aligned with a digital future of being a tech-driven Smart Nation, there must be a paradigm shift towards data-driven technologies. It is, therefore, essential for SMEs to adopt these technologies to sustain their businesses and competitive edge. As such, providing SMEs with easy access is a must for a digital economy.
Why have data and technology taken over? Technology alleviates the burden of menial or arduous tasks that are risked by natural human error, allowing us to focus resources on more important tasks. Data, in particular, allows users to capitalise upon a large collection of usable information to pose strategic amendments to their business processes, thus furthering their own growth.
Using Point of Sale Data Analytics for Business Growth
Having leveraged on IMDA's easily adoptable AI frameworks, EPOS is always working to facilitate advancement in AI technology in our Point-of-Sale systems. Our goal is to make it easier for SMEs like our clients to scale their own business growth with easy-to-use and functional data-driven tools.
Armed with data analytics and easily understandable visualisation charts, EPOS users can use actionable insights to:
Offer personalised recommendations to customers
Enhance upselling or cross-selling opportunities
Optimise inventory management and improve inventory turnover
Increase sales growth and profitability
Collaborating on Singapore's Digitalisation Journey
At EPOS, we endeavour to enhance our systems with advanced yet easy-to-use technologies to help SMEs businesses grow through improved sales, optimised inventory and cost management, and enhanced customer relationship management. Technological advancement is a continuous journey.
Therefore, we are grateful and proud to partner with IMDA on this and future collaborations to improve the digital economy in Singapore. A huge thank you to IMDA!
Check out our feature in IMDA's annual report here!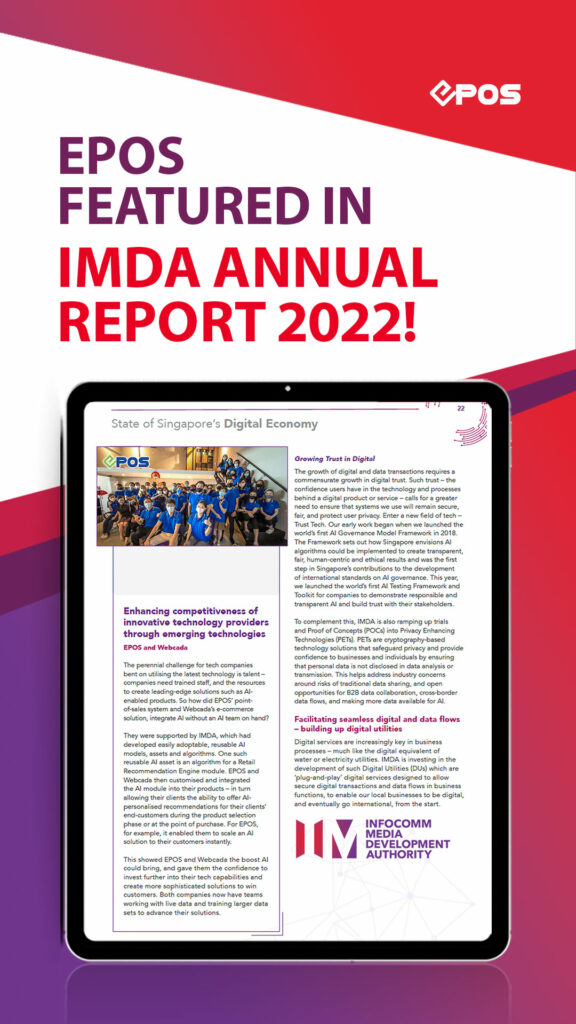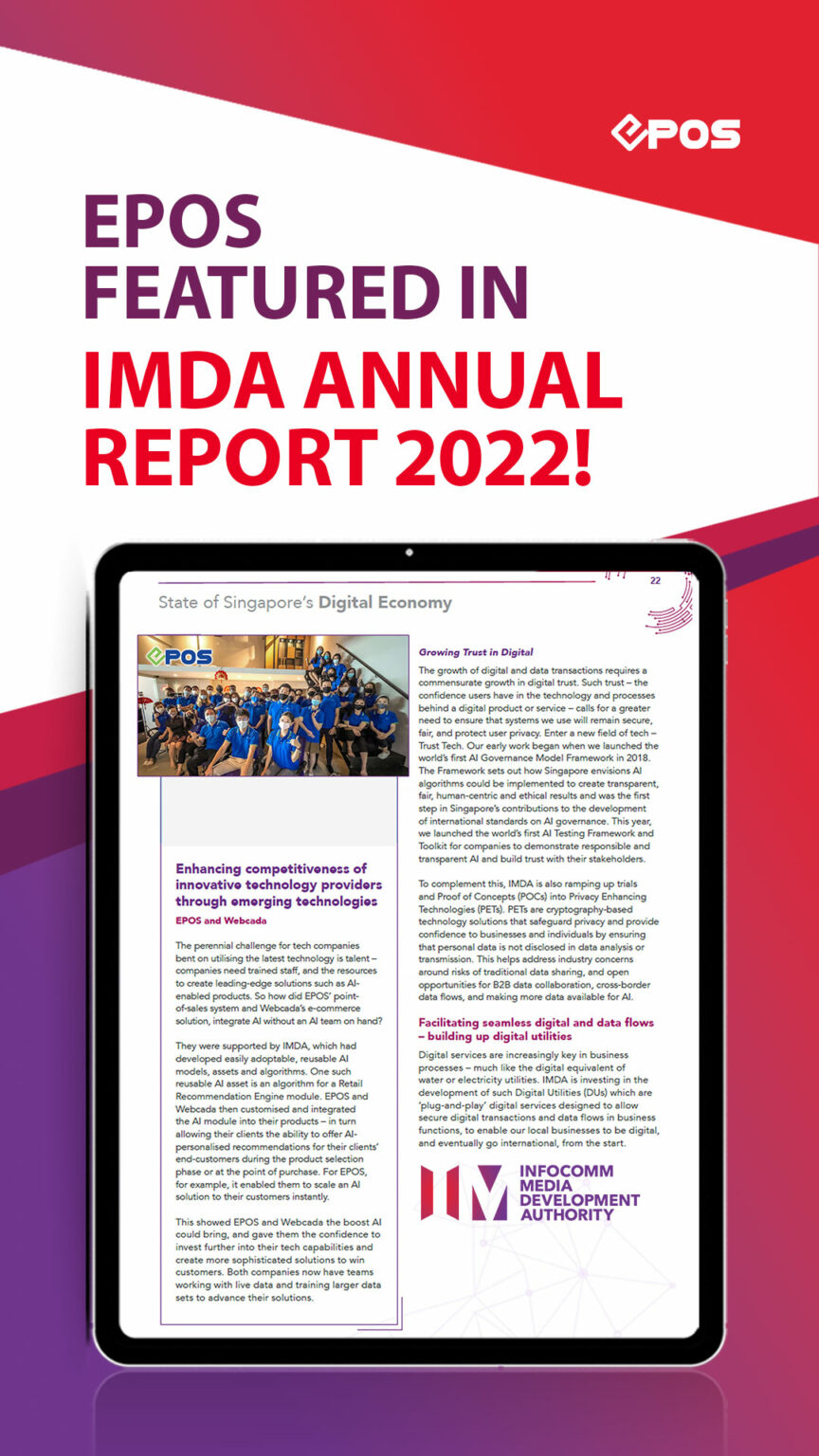 • Written by Adrija Chakravarti