This section describes in detail the feature of Voucher. Users will be guided on creating and configuring Vouchers. This feature can be utilised as a one-time off voucher as well as repeated redemptions within a specific timeframe.
At the Features Panel, Click on Voucher to access Voucher main page.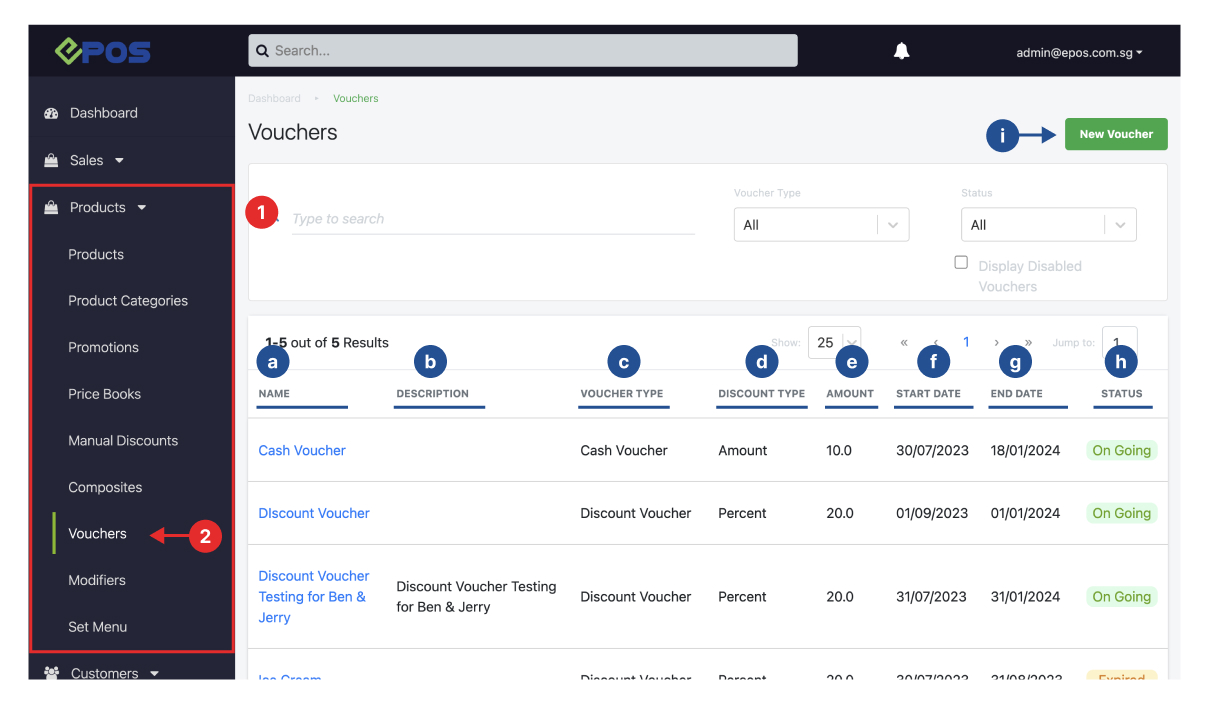 These are the key areas of the voucher page: 
1. Create
Enables users to create new voucher series.
For more information, see the "Creating New Voucher Series" tab.
–
2.
Voucher Series Details
Shows user information relating to a particular voucher series
Name of the Voucher Series

Description of the series

Voucher Type (Limited/Unlimited)

Amount

Start Date & End Date
–
3. Voucher Series Configuration
Click on the name of the Voucher Series to be directed to the Configuration page of a particular Voucher Series.