This page gives the step-by-step tutorial on using discount vouchers on the POS frontend. For cash vouchers and other generic vouchers, refer to how to pay by generic vouchers. 
To create a new voucher, head on to the vouchers page.
Video Tutorial (for discount vouchers):
Follow the steps below on how to pay by discount vouchers created on EPOS backend
1. At the sales page, Select Voucher Code.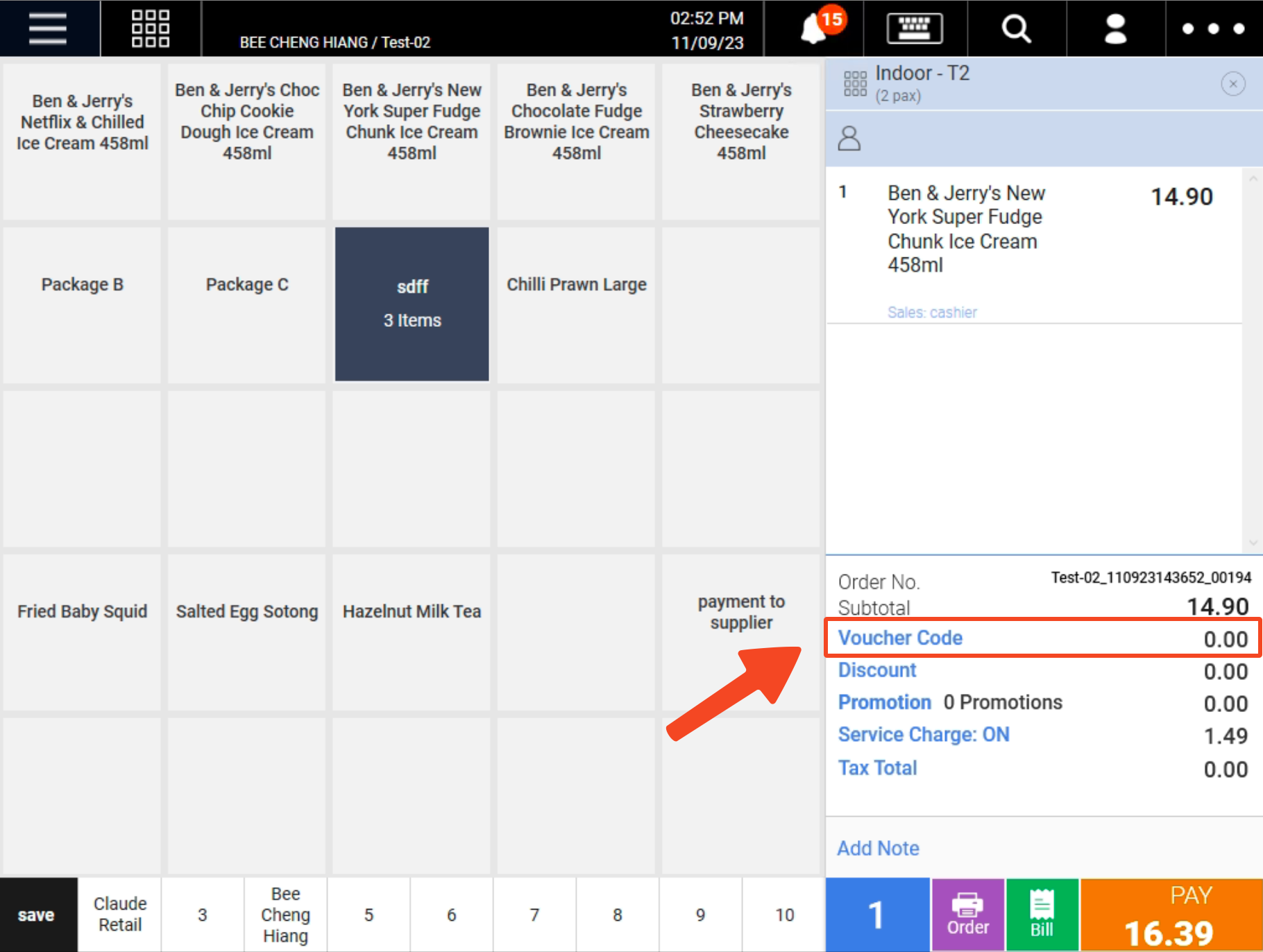 2. In the Voucher Code pop-up, key in the voucher code serial number.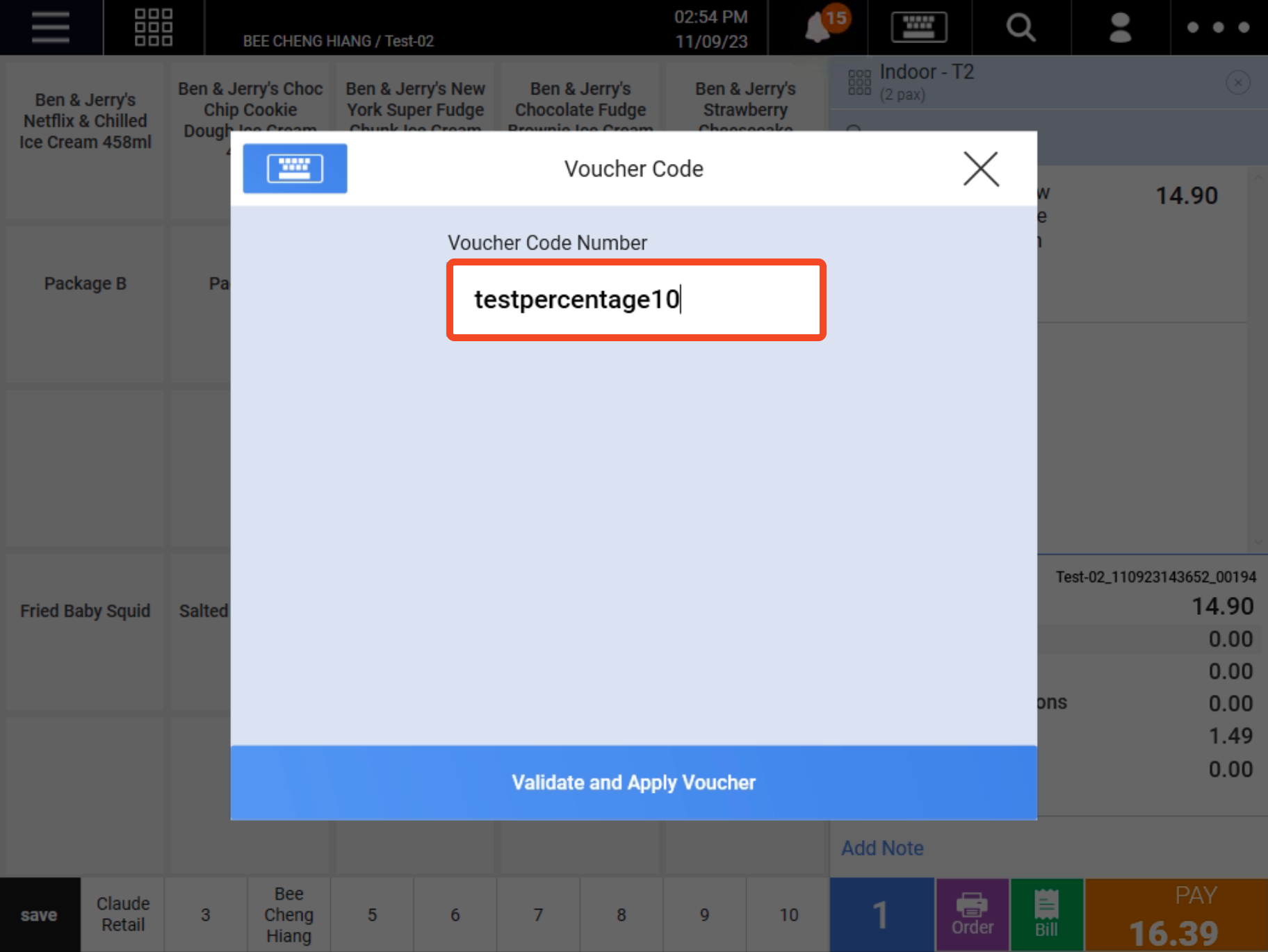 When done, click on Validate and Apply Voucher. 
3. The pop-up would close and the discount voucher should reflect in the item note of affected products.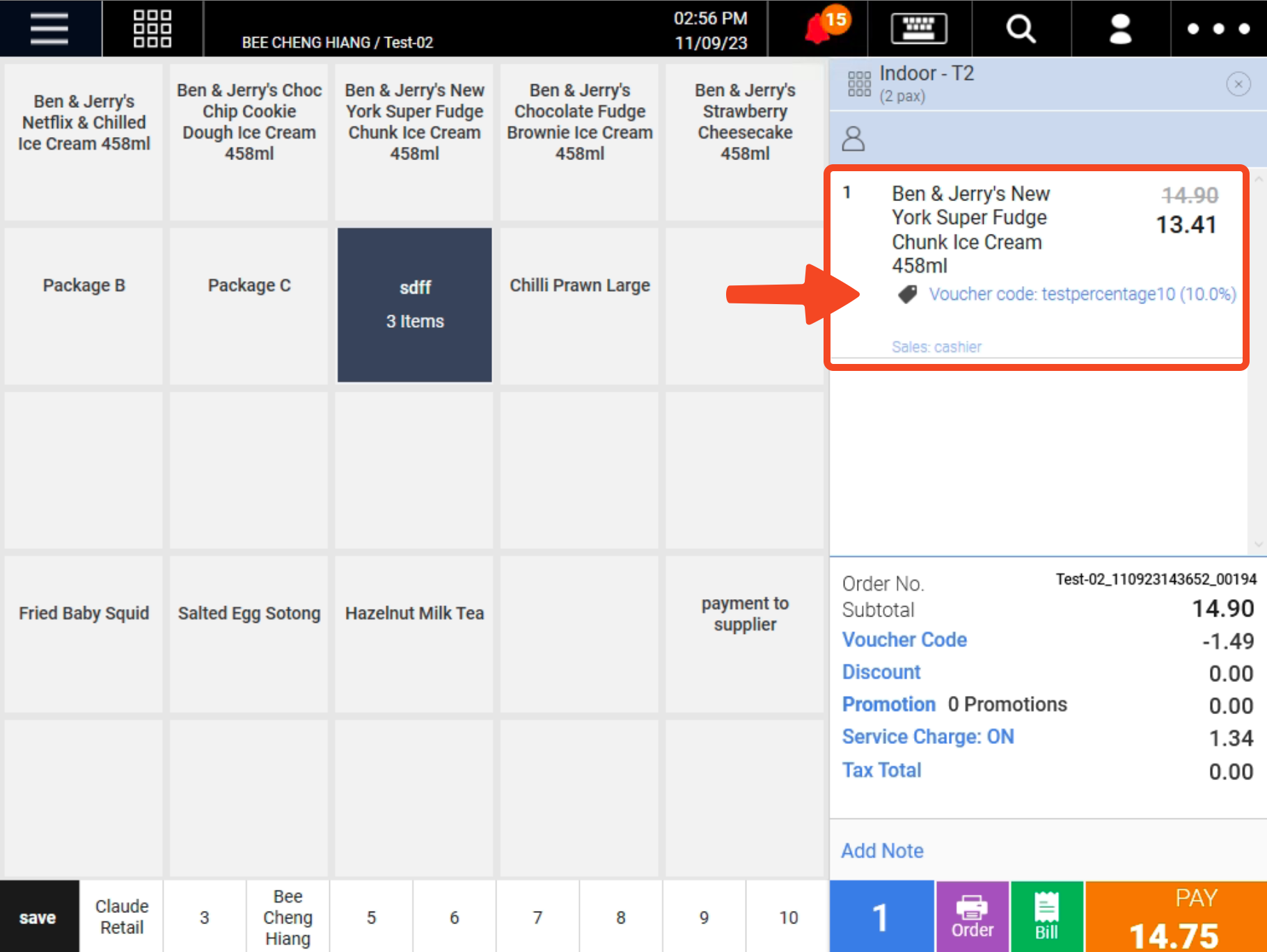 Doesn't work?
If does not work, here are some voucher configurations to check, referring to backend vouchers:
Part 1

The voucher should be a discount voucher under voucher type. Cash vouchers are used differently, hence requiring different steps.

The start and/or end date

The start and/or end time

Has the voucher reached its limit quantity?

Part 2

Is this customer part of the targeted group?

Has this voucher been enabled for this store location?

Has this product been added to the list of product variant for this voucher?

Part 3 

Have you keyed-in the right serial number for the voucher?


💡 The serial number is case sensitive