Release Changes
Sep 2023: Introduced a new voucher type: Cash Voucher and Discount Voucher
---
Looking for how to apply vouchers on the POS?
---
⬇ Explore the functionalities of the voucher page by toggling between tabs below.⬇
Overview
Creating new voucher series
Configurations
Overview
This section describes in detail the feature of Voucher. Users will be guided on creating and configuring Vouchers. This feature can be utilised as a one-time off voucher as well as repeated redemptions within a specific timeframe.
At the Features Panel, Click on Voucher to access Voucher main page.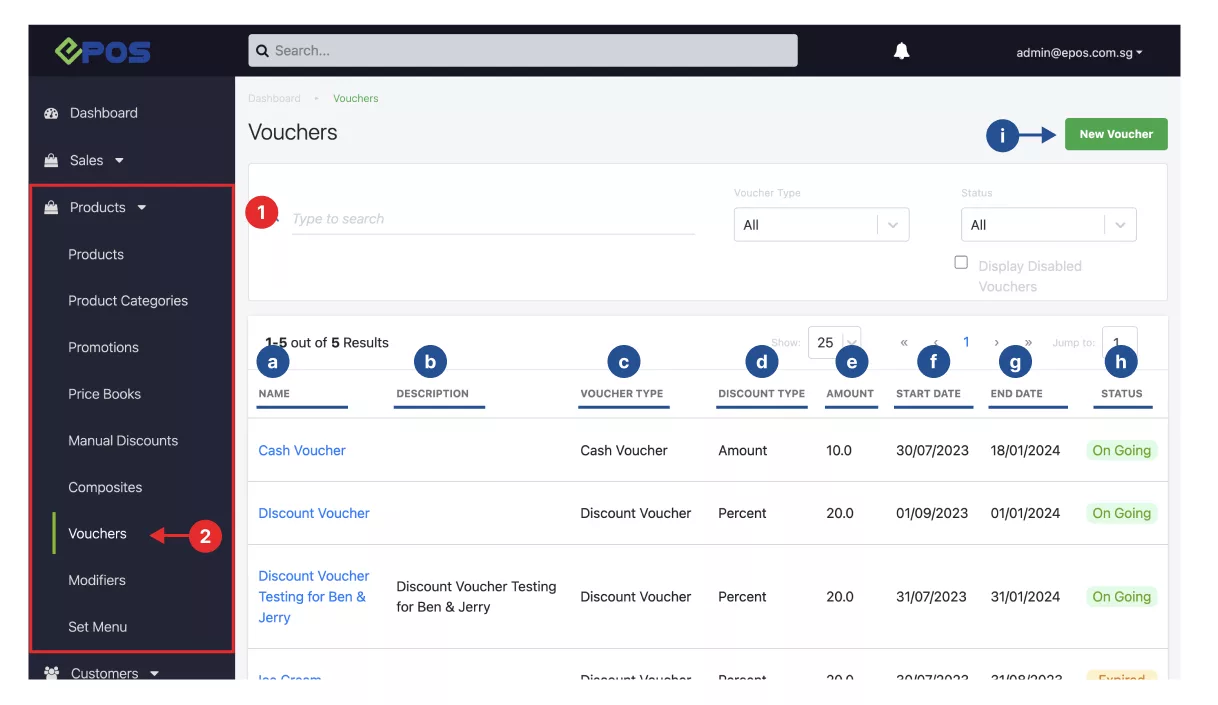 1. Create
Enables users to create new voucher series.
For more information, see the "Creating New Voucher Series" tab.
2. Voucher Series Details
Shows user information relating to a particular voucher series
Name of the Voucher Series

Description of the series

Voucher Type (Limited/Unlimited)

Amount

Start Date & End Date
3. Voucher Series Configuration
Click on the name of the Voucher Series to be directed to the Configuration page of a particular Voucher Series.
Creating new voucher series
Configurations