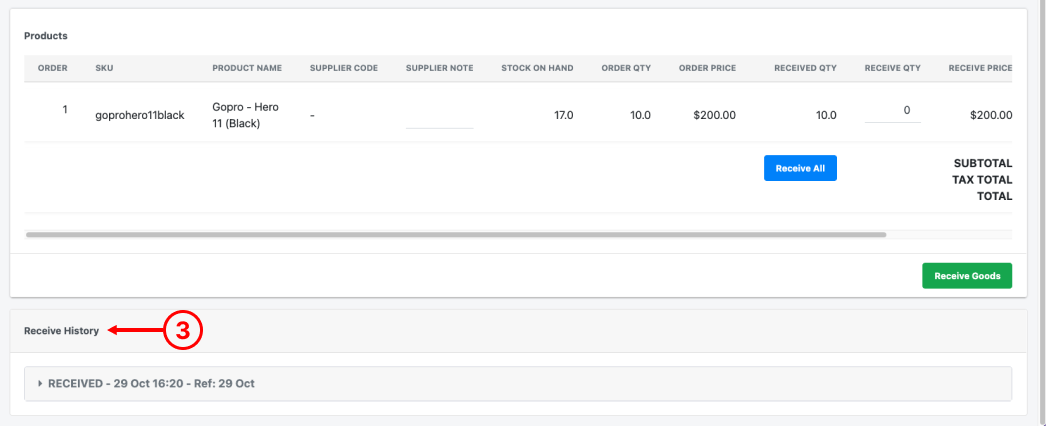 This section guides users through completing purchase orders when goods are received from suppliers.
1. When goods are being delivered, users should search for the order on the Purchase Order page and click on Receive Goods.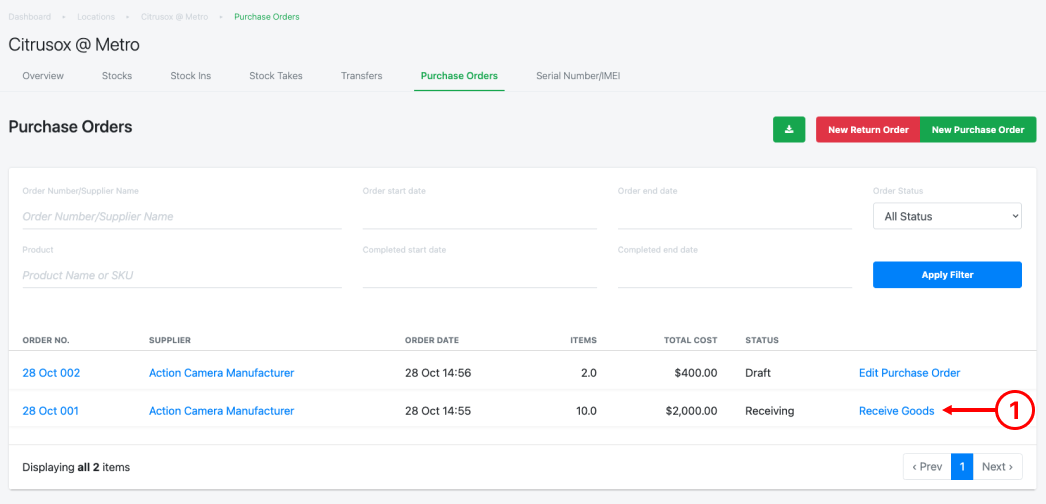 2. At the Receiving Purchase Order page, enter Reference Number. Then enter the received quantity or click on Receive All. Click on Receive Goods once checked.'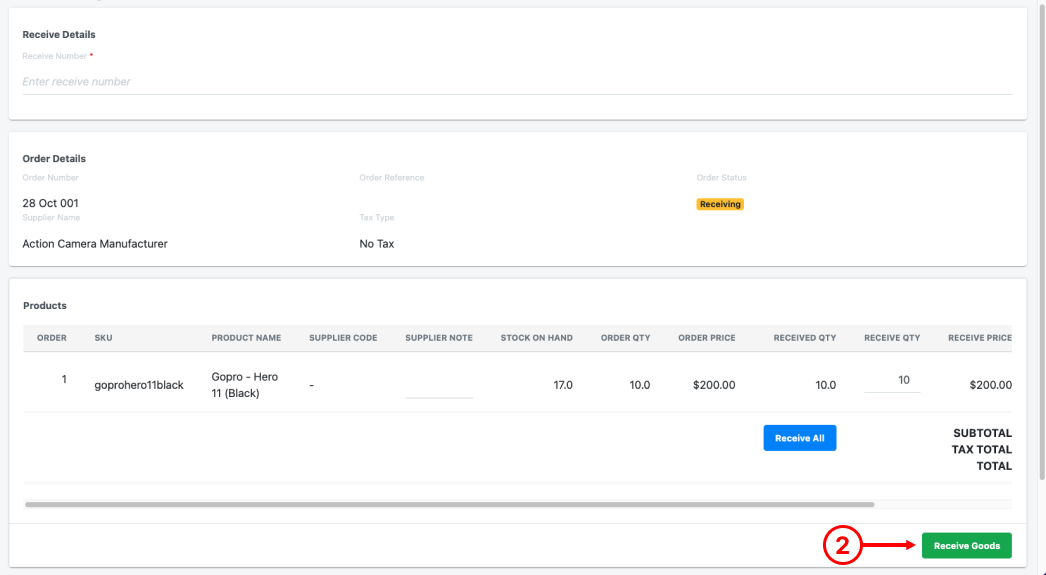 💡 On the same purchase order, goods can be received for multiple times. For every receive, a new line will be registered in the Receive History for the particular order.
3. Click on the Receive History to view the details of the receipt.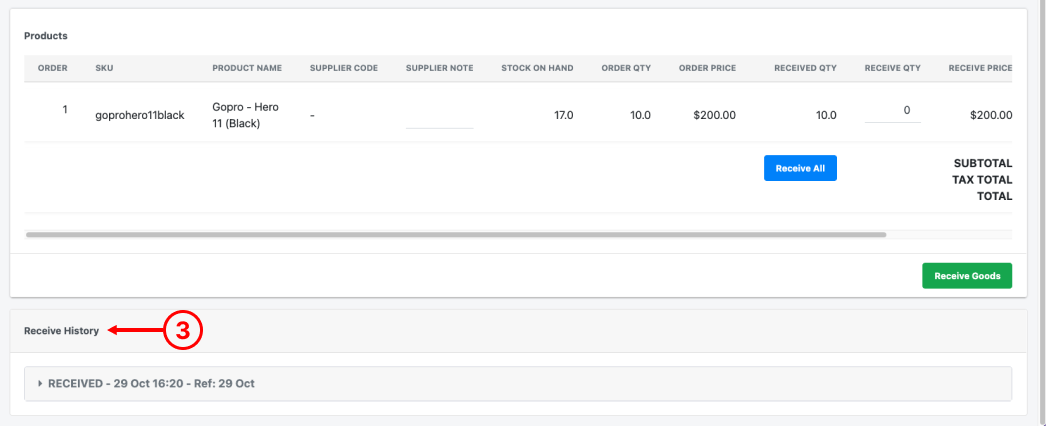 4. Once done, users will be able to access the Purchase Order Details & Configuration. To complete the order, click Complete Order.