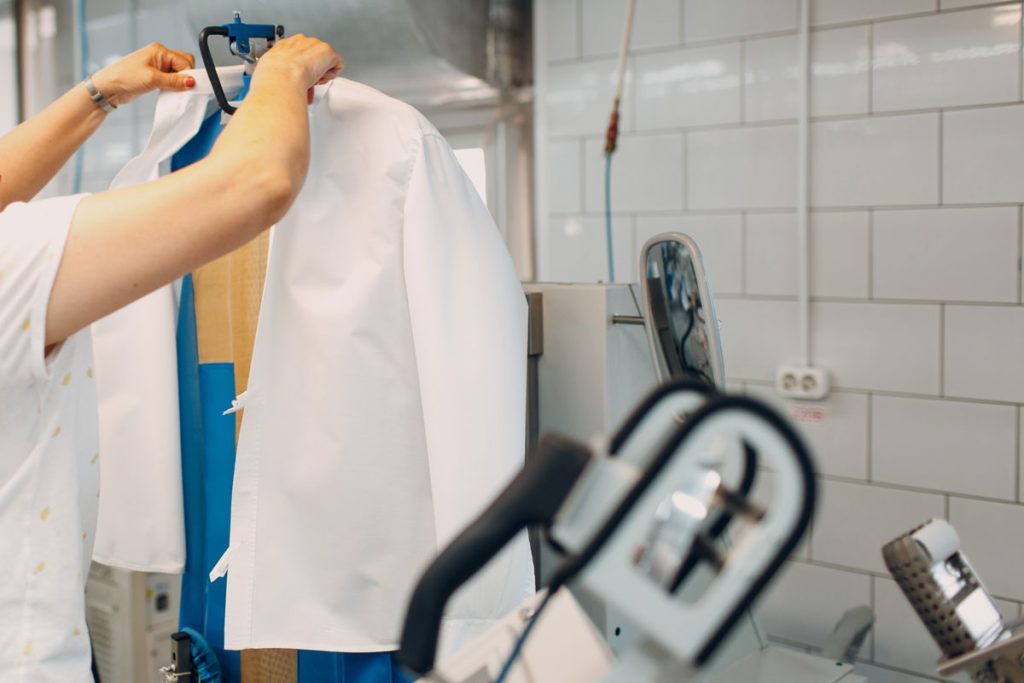 Singapore is a city that never sleeps, everyone is constantly on the move and the last thing you'd want to worry about is the pile of laundry awaiting you at home. Just imagine, coming home after a long day of work only to find your dirty laundry strewn across the floor, used socks hanging from the sofa, dirty pants abound. All this while you were tending to your other daily necessities and weekly demands!
Thankfully, the Lion City is filled with top-notch dry cleaning services ready to ease your burden. So, buckle up and dive into our compilation of the seven best dry cleaning services of 2023 to keep your garments looking their absolute best!
Key Consideration Factors
Having a dry cleaning service to aid you with your pesky laundry can be an incredible help! But here are some things to consider before you choose to engage your dry cleaning service of choice: 
Availability:

Make sure that the dry cleaning service is readily available and accessible to meet your needs. Check their operating hours and availability on specific dates. It is recommended to make reservations or bookings in advance if necessary to secure your preferred time slot.



Cost:

Make sure that the dry cleaning service charges a reasonable fee for their services and is within your budget for a trouble-free experience. 



Quality of Service:

Research on the reputation and quality of services provided by the service provider and check online reviews and testimonials, if available.



Expertise:

Look up the specialised services and specifics offered, and also ensure their facility(s) have the appropriate equipment in handling your needs.

 
Tools and Safety:

Check if the products and tools used by the dry cleaning service are eco-friendly or non-toxic and ensure that they have the necessary insurance certifications or documentation to protect your clothes in case of any loss or damages during the cleaning process.
Best Dry Cleaning in Singapore
1. Hi-tech Drycleaning & Services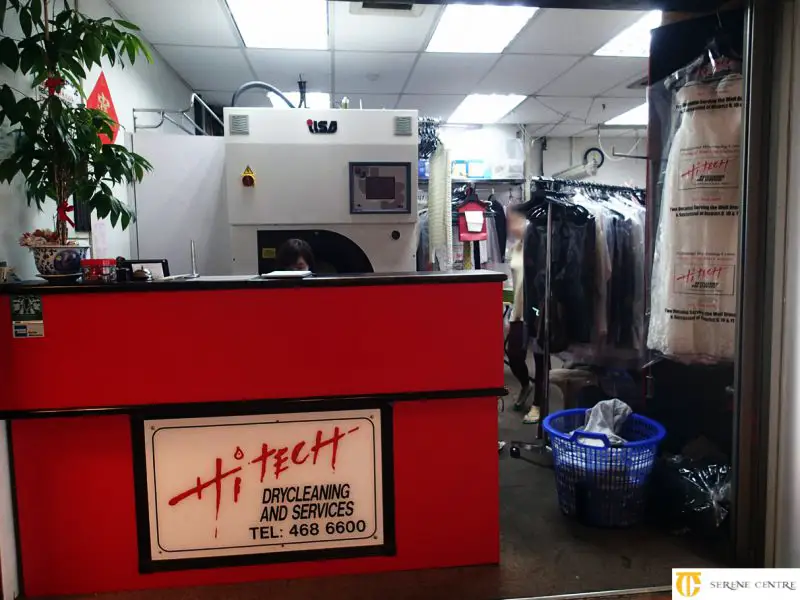 Source: Hi-tech Drycleaning and Services via Serene Centre – Dry Cleaning Singapore
Website: https://hi-techdrycleaning.com/ 
Address: 10 Jalan Serene, Singapore 258748
Operating Hours: Mon-Fri, 10am-7pm | Sat, 10am-5pm
In need of specialised quality care for your garments? Hi-Tech Drycleaning & Services, might be right for you! A renowned independent dry cleaner in Bukit Timah with over 30 years of dedicated service in the cleaning industry, they take pride in restoring garments to their original quality. Not only that but they use eco-friendly practices and 100% traditional hand pressing to do so! With careful attention given to each garment, their small team of specialists means you get the best care, and the right combination of skilled traditional techniques and modern machinery for outstanding results!
2. Astoria Dry Cleaning Services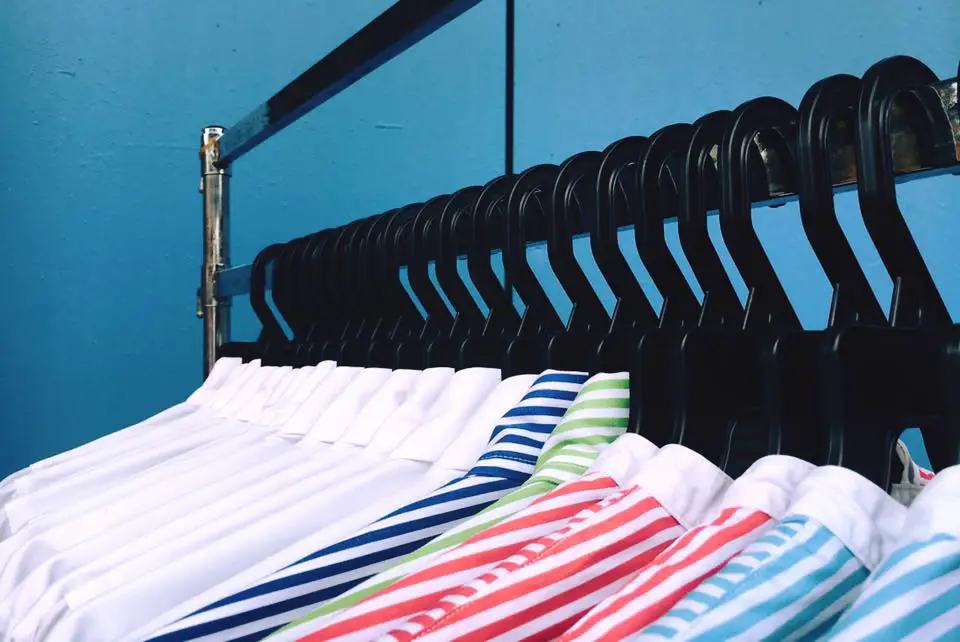 Source: Astoria Dry Cleaning Services via Facebook – Dry Cleaning Singapore
Facebook: Visit Here
Website: https://astoriadrycleaning.com.sg/ 
Address: 587 Bukit Timah Road, Singapore 269707
Operating Hours: Mon-Sat, 9am-5pm
A legacy dating back to 1947, Astoria offers superior cleaning solutions. Born out of years of industry expertise, this seasoned professional has swiftly gained a name for consistently putting clients first, making them an excellent choice for all your dry cleaning needs. Astoria Dry Cleaning Services are experts in treating fabrics correctly, ensuring your clothes remain in brand-new condition after every cleaning.
3. Presto Drycleaners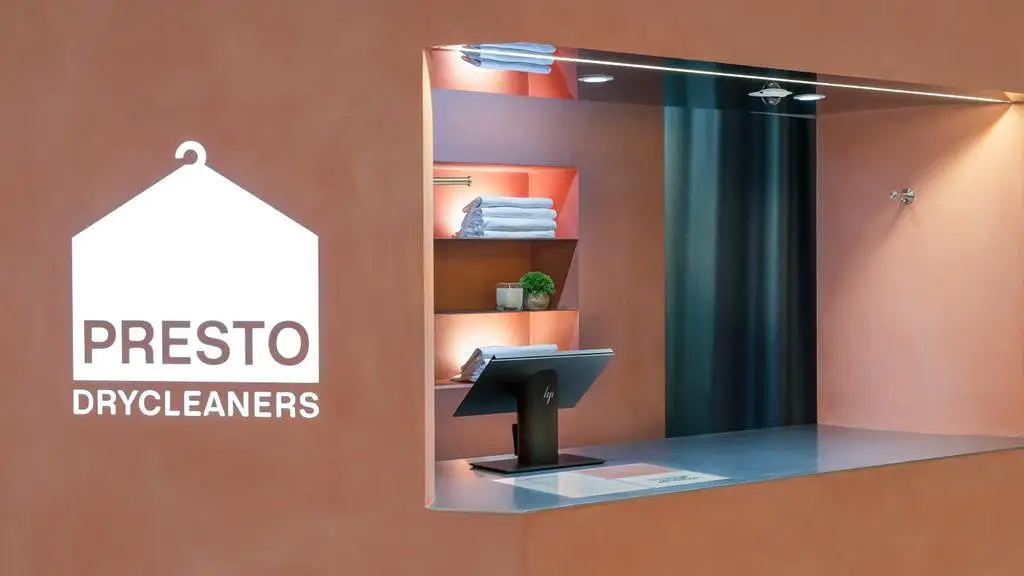 Source: Presto Drycleaners via Facebook – Dry Cleaning Singapore
Facebook: Visit Here
Instagram: Visit Here 
Website: https://prestodrycleaners.com.sg/ 
Address: Locations
Operating Hours: Locations
Ever found yourself scrambling to book a service at the last minute? Well, Presto is like a superhero service, always ready to swoop in and save your day! They've got your back with their hustle-free, as-easy-as-pie booking. But they don't stop at just booking, oh no! They also provide pick-up and drop-off services that are as smooth as a hot knife through butter. No more wasting time figuring out logistics, just sit back and relax while Presto does all the heavy lifting. 
And the cherry on top? For those of you who are Last-minute Larrys and have just remembered about that party tonight, Presto also offers same-day delivery. Just a few clicks, and you've got yourself sorted, no sweat!
4. LaundryMart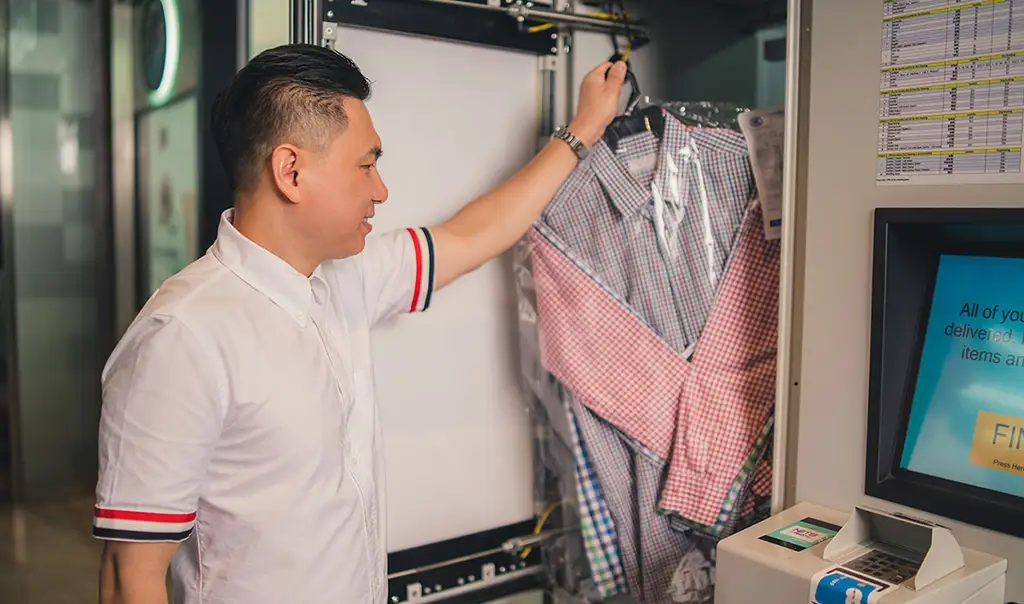 Source: Laundrymart via Facebook – Dry Cleaning Singapore
Facebook: Visit Here
Website: https://www.laundrymart.com.sg/ 
Address: Locations
Operating Hours: Locations
Heads up, everyone! Why waste time worrying about your laundry when LaundryMart is here to do it right? Being the faithful neighbourhood laundry wizard since 2010, they are true to their motto "We do it right". Whether it's 2pm or 2am, LaundryMart's doors are always open for you, with a round-the-clock, self-service option for your convenience. Can't step out? No worries! With their stellar home delivery service, LaundryMart will fetch your laundry from your doorstep. From express dry cleaning to sprucing up your carpets and curtains, they cater to the diverse laundry needs of all people!
5. Duo Nini Laundry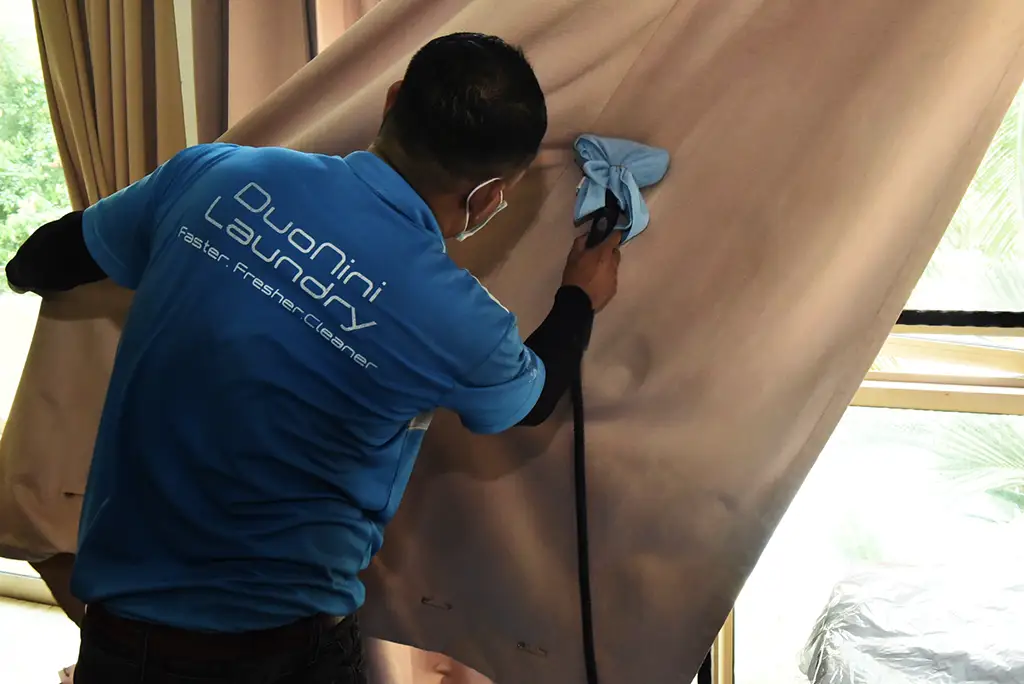 Source: DUO NINI Laundry via Facebook – Dry Cleaning Singapore
Facebook: Visit Here
Website: https://duoninilaundry.com.sg/ 
Address: 77 Kaki Bukit Industrial Terrace, Singapore 416157
Operating Hours: Daily, 8am-8pm
If you're all about efficiency, convenience, and top-tier service when it comes to your laundry and cleaning needs, then Duo Nini is the dazzling beacon you've been searching for! An industry titan with a reputation that's been sparkling for 25 years, this company has honed its expertise to near perfection. Not only does Duo Nini provide superlative daily laundry and dry cleaning services, but they're also known for delivering with speed and proficiency. Don't worry about lugging your laundry around – they offer free collection and delivery for orders above $100, turning the chore of laundry into a breezy, effortless task.
6. Laundry Club

Source: Laundry Club Singapore via Facebook – Dry Cleaning Singapore
Facebook: Visit Here
Instagram: Visit Here
Website: https://www.laundryclub.sg/ 
Address: Locations
Operating Hours: Locations
When it comes to spinning, and whirling, a unique ensemble stands out – The Laundry Club. Their convenience, quality, and stellar service make them a superstar in the dry cleaning arena of Singapore! For more than twenty-five years, The Laundry Club has been treating the city's garments with unrivalled proficiency.
With five strategically located outlets and a home delivery service, they're always just a quick ring away on their official WhatsApp channel. But it doesn't stop there. Promotional offers such as the Good Neighbour deal offering $10 off on your first purchase with a minimum spend of $50 keep The Laundry Club consistently ranked among the best laundry services in Singapore.
7. A&B Professional Dry Clean & Laundry

Source: A&B Professional Dry Clean & Laundry via website- Dry Cleaning Singapore
Website: https://www.abclean.sg/ 
Address: 2 Woodlands Sector 1, Singapore 738068
Operating Hours: Mon-Sat, 8am-5pm
Marrying the wisdom of the "Silver Hair" generation with modern technology, A&B Professional Dry Clean & Laundry has artfully crafted a harmonious blend of tradition and innovation. Their incredible facility caters to both corporate and domestic clients, offering island-wide free pick-up and delivery services, all at competitive rates. Their efficiency, passion, and devotion to customer convenience have earned them a spot among the top dry cleaning services in the city. With a quick turnaround time, this gives you one less thing to worry about in your busy schedule!
8. Ultimate Laundry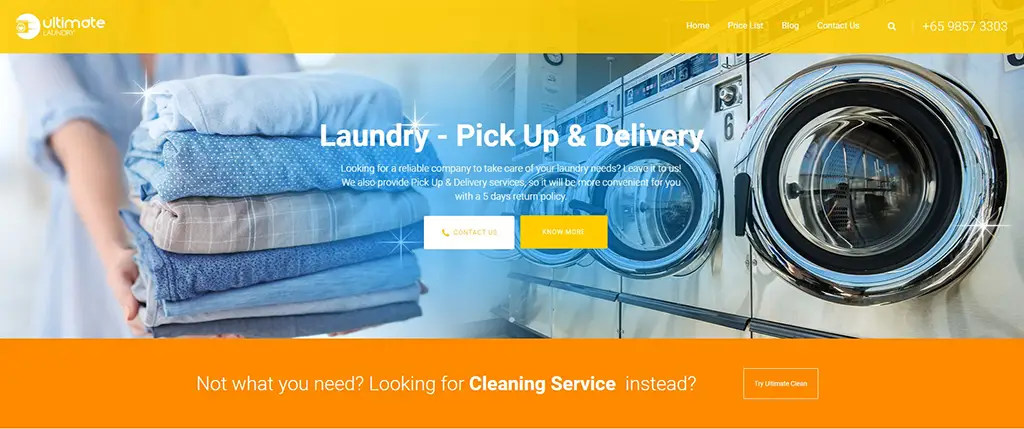 Source: Ultimate Laundry via website- Dry Cleaning Singapore
Facebook: Visit Here
Instagram: Visit Here
Website: https://ultimatelaundry.sg/ 
Address: 37 Kallang Pudding Road, Singapore 349315
As consumers increasingly seek convenience and efficiency, Ultimate Laundry ensures you have more time for what really matters. They handle the dirty work, quite literally. They're not just a laundry service but a lifestyle enabler, bringing you modern-day conveniences! Renowned for their unrivalled service quality and impressive speed, they provide an array of services from standard dry cleaning to the less common curtain cleaning. Distinguishing itself from the pack, Ultimate Laundry even caters to your cherished plush toys, adding a touch of warmth to its practical portfolio. Laundry becomes less of a chore and more of a charm.
Conclusion
As we wave our garments goodbye, we look forward to their return – crisp, fresh and full of life, thanks to Singapore's top dry cleaners. With great service commitment to excellence, there is a perfect fit for everyone's needs. Dry cleaning not only extends the life of our clothes but also saves us precious time in our fast-paced city. So, whether you're a suit-donning corporate titan or a busy parent managing multiple roles, remember this little tip: a little care goes a long way, especially when it's provided by the best dry cleaners in Singapore. Happy laundry day!
If you're still in home improvement and chores mode, here are some other articles that can help you spruce up your home living here in Singapore!

• Written by Jeremy Ugon
Frequently Asked Questions (FAQs)