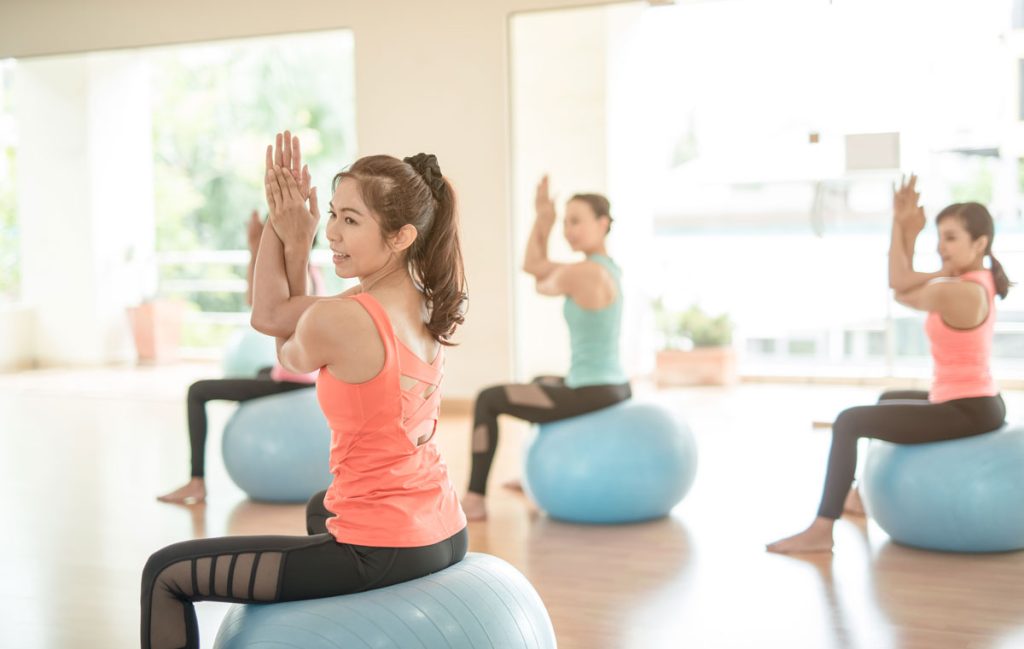 Tired of the same old gym routine? Say goodbye to worn-out treadmills and say hello to Pilates! This low-impact, high-intensity workout, originally termed Contrology by Joseph Pilates, has swiftly made its way onto the fitness scene in Singapore, winning hearts for its unique approach to body conditioning. Delve into a world of precise movements, that not only sculpt a lean figure but also improve posture and metabolism. 
So whether you've just heard of Pilates, seeking classic Pilates, mat classes, or the formidable reformer, Pilates studios in Singapore have it all! Catering to all fitness levels, ages and body types, each studio is complete with masterful expertise and top-tier equipment. Come with us and experience a transformative journey, guided by the best instructors in town, as you get ready to tone and stretch every inch of your body in Singapore's best Pilates studios of 2023!
Key Consideration Factors
While exercise is good for you and it is always good to start working out early, here are some tips and considerations you might want to consider before jumping in!
Location:

For easy access and reduced commuting duration, you may want to ensure that the Pilates gym/studio of your choice is within your area or conveniently located.



Availability:

Make sure that the Pilates gym/studio is readily available and accessible to meet your needs. Check their operating hours and availability on specific dates. It is recommended to make reservations or bookings in advance to secure your preferred time slot if necessary.



Accessibility:

It is crucial to prioritise accessibility, ensuring that individuals with different needs can fully participate. This includes looking for facilities that can accommodate those with physical or sensory impairments.



Cost:

Make sure that the Pilates studio of choice charges a reasonable fee for their services and facility and is within your budget.



Quality:

Research on the quality of care, training and equipment (if applicable) provided by the Pilates studio and read online reviews and testimonials if available.



Duration:

Consider the average session duration before booking and determine feasibility based on your schedule.



Expertise:

Look up the training, tempo, intensity and specifics of the exercises practised by the Pilates studio and ensure their trainers have the appropriate experience.



Requirements:

Find out the prerequisite health status and what (if any) documentation or information may be required when registering with your Pilates gym/studio of choice.
Best Pilates Studios in Singapore
1. Absolute Pilates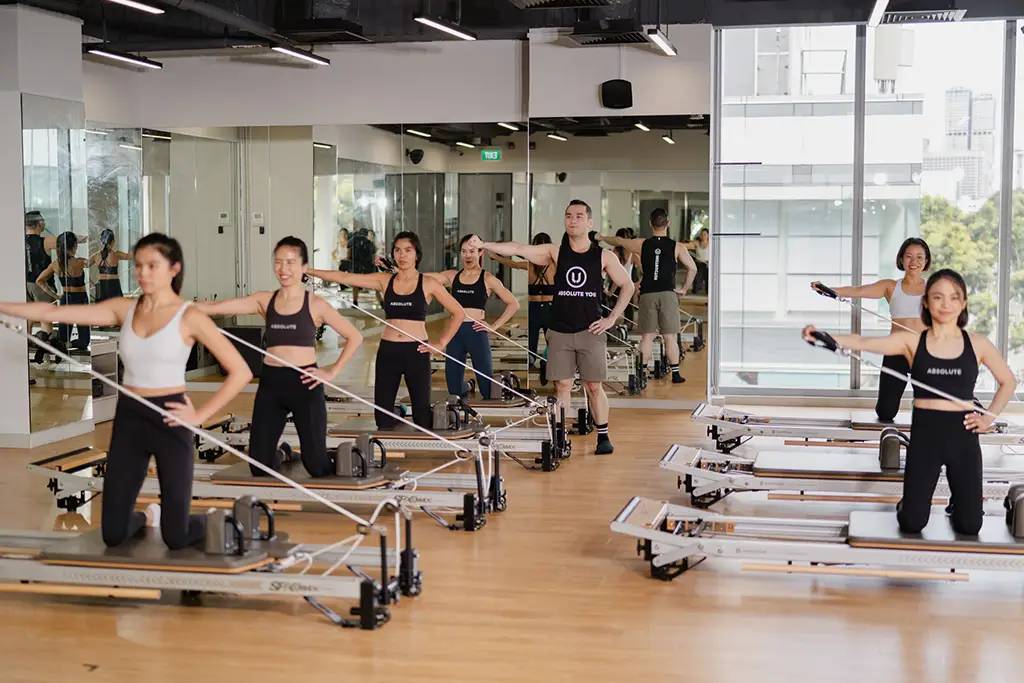 Source: Absolute Pilates Singapore via Facebook – Pilates Singapore
Facebook: Visit Here
Instagram: Visit Here
Website: https://www.absoluteboutiquefitness.com.sg/absolute-pilates 
Address: Locations
Operating Hours: Locations
Looking to sculpt a lean, "snatched" figure while having a blast? Look no further than Absolute You Pilates! This top-tier boutique fitness studio is often considered the largest in Asia and has made waves with its 'Group Pilates Reformer Experience'. 
Beginners can start with tailored sessions to get acquainted with the equipment and exercises, while those seeking a challenge can explore circuit training or the signature fit and tone class. But it's not just about the workout. Stepping into Absolute You feels like stepping into a second home, complete with showers, powder rooms, and even workspaces for that perfect work-from-home balance. So, grab a friend, hop onto the reformer machine, and embrace a fitter, stronger and happier you at Absolute You Pilates!
2. The Moving Body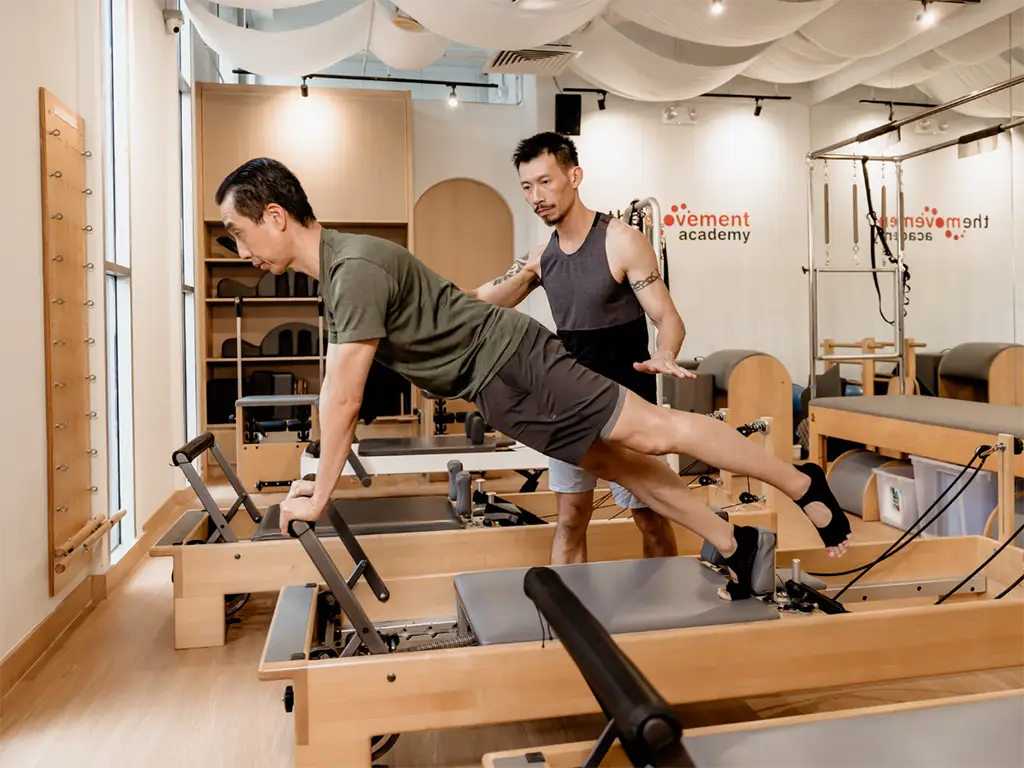 Source: The Moving Body Group via website – Pilates Singapore
Facebook: Visit Here
Instagram: Visit Here
Website: https://www.themovingbodygroup.com/ 
Address: Locations
Operating Hours: Locations
Get ready to move, groove, and transform with The Moving Body Pilates Studio in Singapore! Offering private, semi-private, and group Pilates sessions, this studio is a haven for movement enthusiasts looking to enhance their fitness journey. Whether you're a Pilates pro or a curious beginner, their Fitness, Functional Training, Pilates, and GYROTONIC® methods will leave you feeling stronger and revitalised! Choose from a range of different classes at any of their locations. So step into this vibrant space and let The Moving Body guide you on a positive transformative adventure!
3. Off Duty Pilates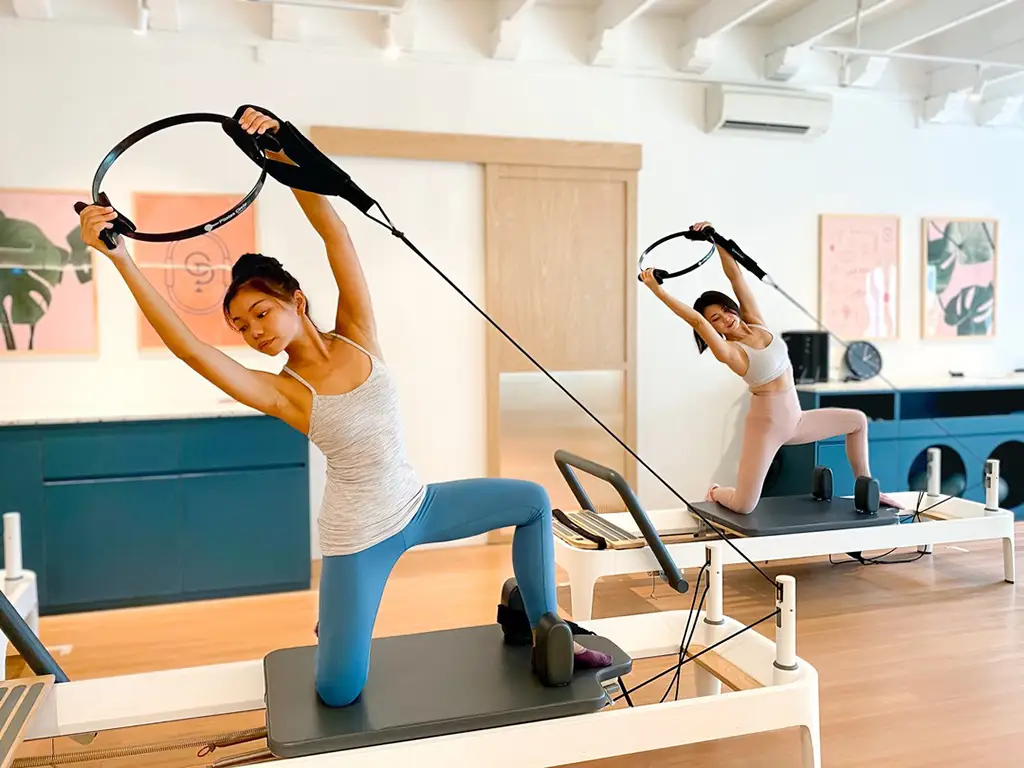 Source: Off Duty Pilates via Facebook – Pilates Singapore
Facebook: Visit Here
Instagram: Visit Here
Website: https://www.offdutypilates.com/ 
Address: Locations
Operating Hours: Locations
Are you struggling to keep fitness enjoyable and not just a chore? Experience the joy of working out at Off Duty Pilates! They've revolutionised traditional Reformer Pilates, infusing it with a punch of energy to get your heart pumping and muscles burning. With creative class programming, you can choose from over 10 different class types to suit your fitness goals and preferences. 
Craving a fast-paced, aerobic workout? Their hybrid classes combining TRX suspension and Reformer machines will be a hit. For cardio lovers, Jump+Sculpt and TRX HIIT classes are a must-try. Additionally, with two studios at Orchard and Tanjong Pagar, and a user-friendly mobile app for class bookings, convenience is certainly paramount with Off Duty Pilates!
4. Breathe Pilates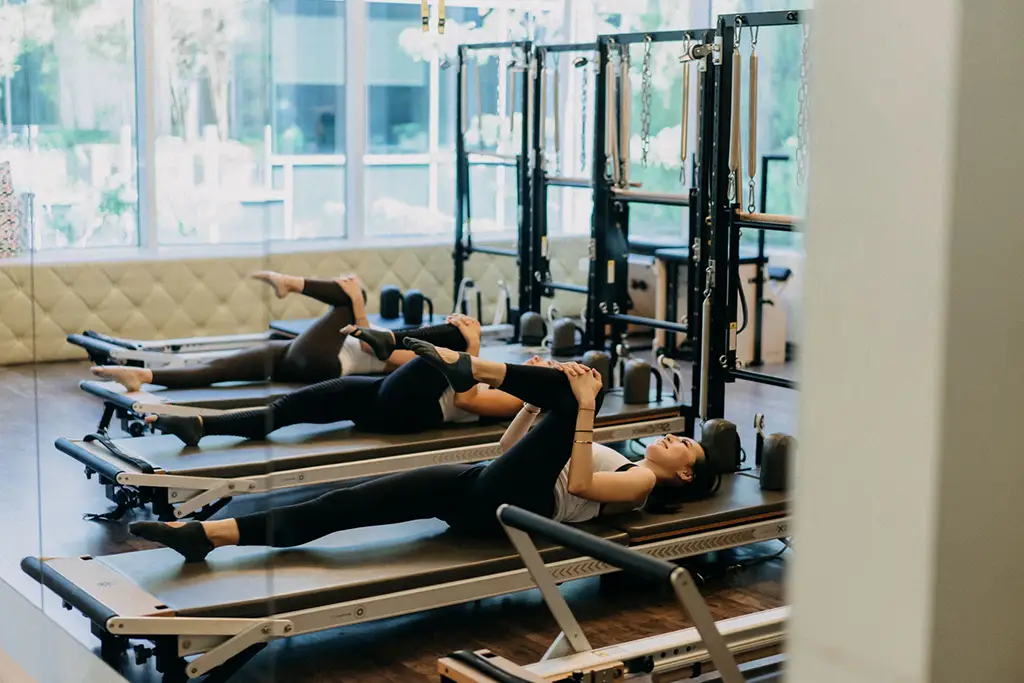 Source: Breathe Pilates via Facebook – Pilates Singapore
Facebook: Visit Here
Instagram: Visit Here
Website: https://www.breathepilates.com.sg/ 
Address: Locations
Operating Hours: Locations
Discover the invigorating world of Breathe Pilates in Singapore, where fitness meets inclusivity! This dynamic studio stands out for its personalised approach, catering to individuals of all fitness levels, body types, ages, and health conditions. Embracing the fusion of Pilates, Yoga, and Tai Chi, they introduce the revolutionary ZEN.GA class, promoting mindfulness and a toned body. Their internationally trained instructors excel in providing tailored sessions, ensuring freedom of movement through Pilates methods. From reformer Pilates to prenatal and postnatal classes, Breathe Pilates offers a diverse curriculum to suit your unique fitness journey! Their holistic approach includes GYROTONIC® classes for regaining strength after injuries, emphasising specialised attention and bespoke sessions!
5. Pilates Fitness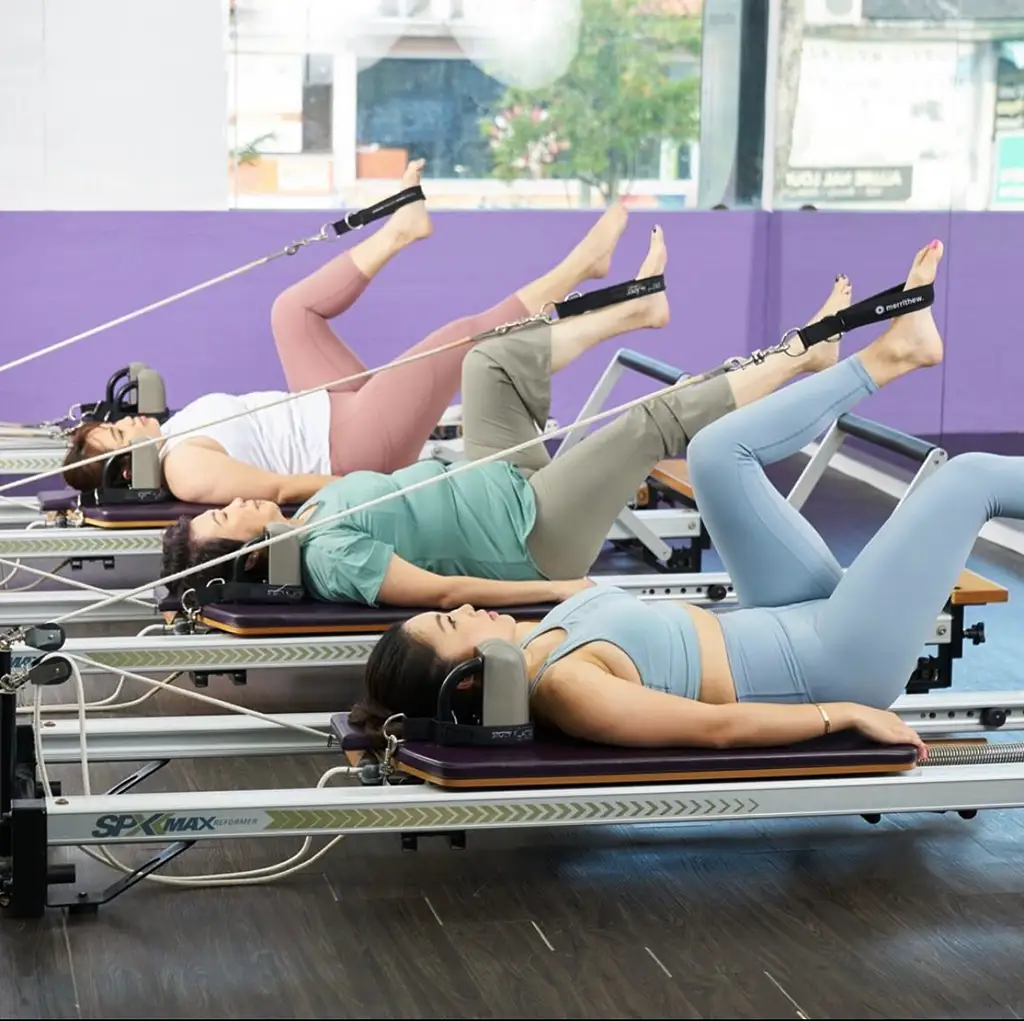 Source: Pilates Fitness via Facebook – Pilates Singapore
Facebook: Visit Here 
Instagram: Visit Here 
Website: https://pilatesfitness.com.sg/ 
Address: Location
Operating Hours: Location
Have very specific fitness needs but want to try out Pilates classes? Check out Pilates Fitness, Singapore's first studio that tailors classes to suit your specific lifestyle needs! Offering a diverse range of programs, including reformer group classes with variations like weight loss, cardio jump board, and core-focused classes, you're sure to find your style here! 
Expecting mums and dads can also sign up for their unique couple prenatal workshop! It's a fun way to prepare for the arrival of your little one while keeping the romance alive. With over 60 classes per week, it's the perfect choice for busy parents-to-be.
At Pilates Fitness, every session is personalised to your level and requirements, ensuring you can focus on giving your best!
6. Focus Movement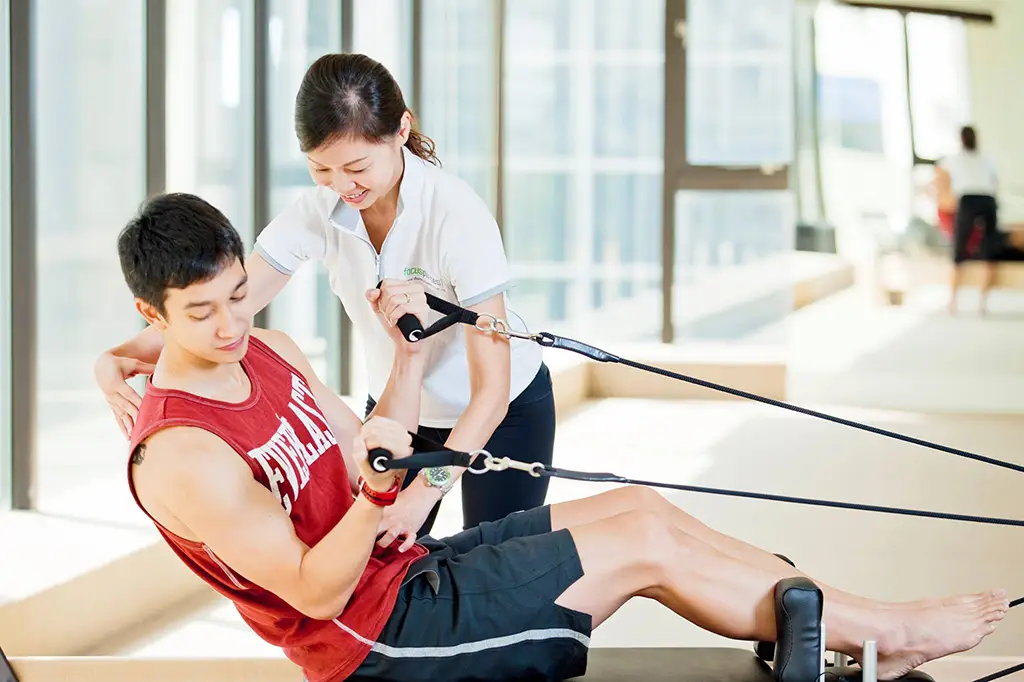 Source: Focus Movement via Facebook – Pilates Singapore
Facebook: Visit Here 
Instagram: Visit Here
Website: https://focusmovement.sg/ 
Address: 22 Malacca St, Singapore 048980
Operating Hours: Sat-Thu, 8:15am-4:30pm | Fri, 8:15am-6:30pm 
Step into a world of intelligent movement at Focus Movement in Singapore. This integrated Pilates, Physiotherapy & Movement studio thrives on the belief that achievable fitness goals and optimal health are attainable through smart and diverse movement forms. Their unique Physio-Pilates system, led by qualified instructors, focuses on rehabilitation in a positive atmosphere, aiding recovery from injuries and pains while enhancing overall fitness and strength! Offering specialised movement classes like Backcare Reformer for targeted pain relief and Prenatal Reformer for birth preparation, the studio fosters a connected and inspired community dedicated to intelligent movement.
7. SmartFit Pilates
Source: Smart Fit Pilates via Facebook – Pilates Singapore
Facebook: Visit Here
Instagram: Visit Here
Website: https://www.smartfit.com.sg/ 
Address: 91 Tanglin Rd, Singapore 247918
Operating Hours: Mon-Fri, 9am-5pm | Sat-Sun, 9am-4pm
SmartFit Pilates stands as a boutique haven where fitness meets fun. This STOTT Pilates® focused studio thrives on fostering confidence, vitality, and freedom from discomfort in everyday life. With a reputation endorsed by a global community and local healthcare professionals, SmartFit offers top-notch Pilates classes that elevate the spirits! From functional movement to sport-specific training, pre/post-natal Pilates to injury rehabilitation, SmartFit is the answer. Come on down to their designer studio, where small group Reformer sessions sculpt strength, and the latest equipment paves the way to a pain-free, energised existence!
8. Core Fitness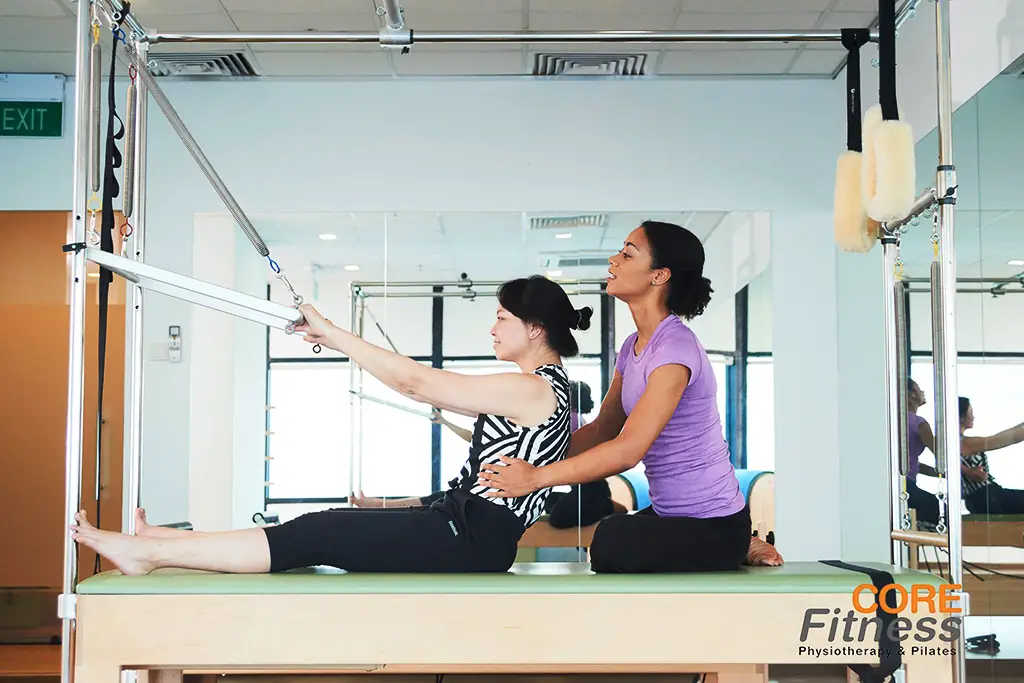 Source: Core Fitness Physiotherapy & Pilates via Facebook – Pilates Singapore
Facebook: Visit Here 
Instagram: Visit Here
Website: https://www.corefitness.com.sg/ 
Address: 583 Orchard Road, Forum Office Tower, Singapore 238884
Operating Hours: mon-Fri, 9am-7pm | Sat, 9am-5pm | Sun, 9am-3pm
Don't miss out on the chance to tone up and reenergize at Core Fitness! Renowned for its top-notch Pilates experiences, this Pilates studio will help you achieve your fitness goals. Whether your goal is to sculpt a lean physique or enhance overall strength, Core Fitness has you covered. As one of the premier Pilates studios in the city, they offer classes from Gyrotonic to Pilates for scoliosis catering to a diverse range of clientele. With a focus on precision, their team of internationally certified instructors keeps classes intimate and effective.
9. Pilates Bodytree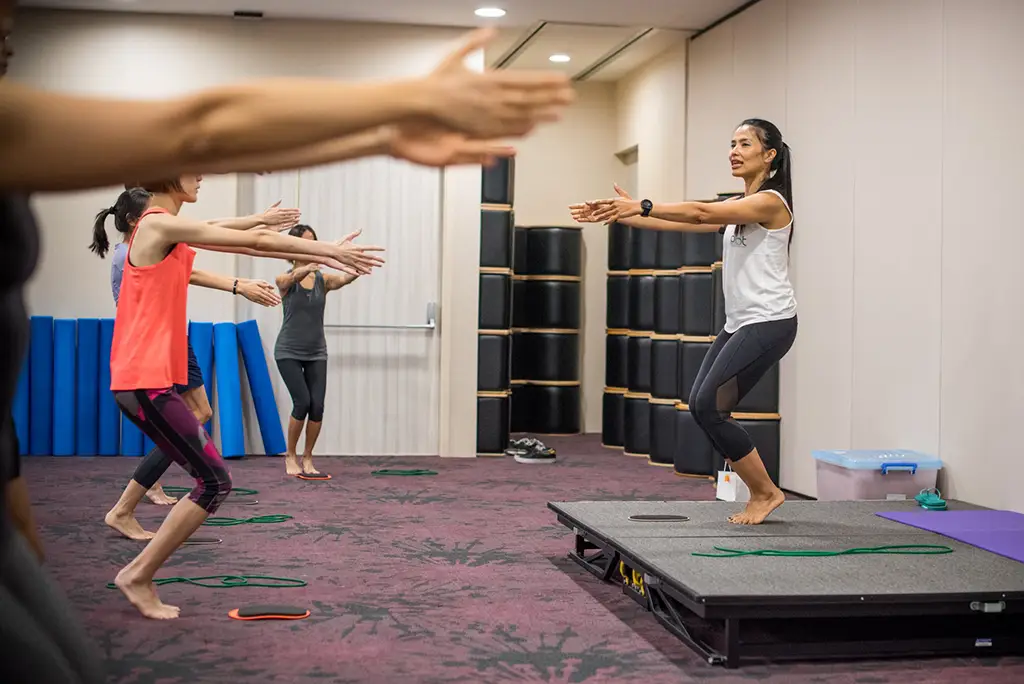 Source: Pilates BodyTree via Facebook – Pilates Singapore
Facebook: Visit Here
Instagram: Visit Here
Website: https://pilatesbodytree.com/ 
Address: 133 New Bridge Rd, Singapore 059413
Operating Hours: Tue-Fri, 7am-9pm | Sat-Sun, 7am-5pm | Mon, 7:30am-9pm
For desk-bound professionals seeking a physical and mental boost, Pilates BodyTree is the go-to haven. This pioneering mobility fitness training studio in Singapore specialises in joint health and physical fitness to enhance flexibility and strength, making everyday movements a breeze. Embark on your fitness journey with a personalised Mobility Fitness Assessment, uncovering imbalances and aches. From tailored classes to personal training, Pilates BodyTree will guide you towards your full potential, ensuring you excel in your passions while improving your overall well-being. Strengthen, stretch, and thrive with their innovative approach to movement confidence!
Conclusion
As our list of the best Pilates Studios 2023 comes to a close, one thing is certain – Pilates and the fitness extravaganza have taken the Singapore stage by storm! These studios are more than just places to break a sweat; they're vibrant hubs of transformation, where strong cores and serene minds come together. The world of Pilates in Singapore offers a journey that's equal parts fun and fitness. 
So, whether you're swapping your treadmill for a reformer machine or discovering newfound elegance and flexibility, these studios invite you to sculpt, sweat, and embrace a healthier you. Keep calm and Pilates on!
Inspired to keep fit and be active? Here are some more ways you can lead a healthy lifestyle:

• Written by Jeremy Ugon
Frequently Asked Questions (FAQs)