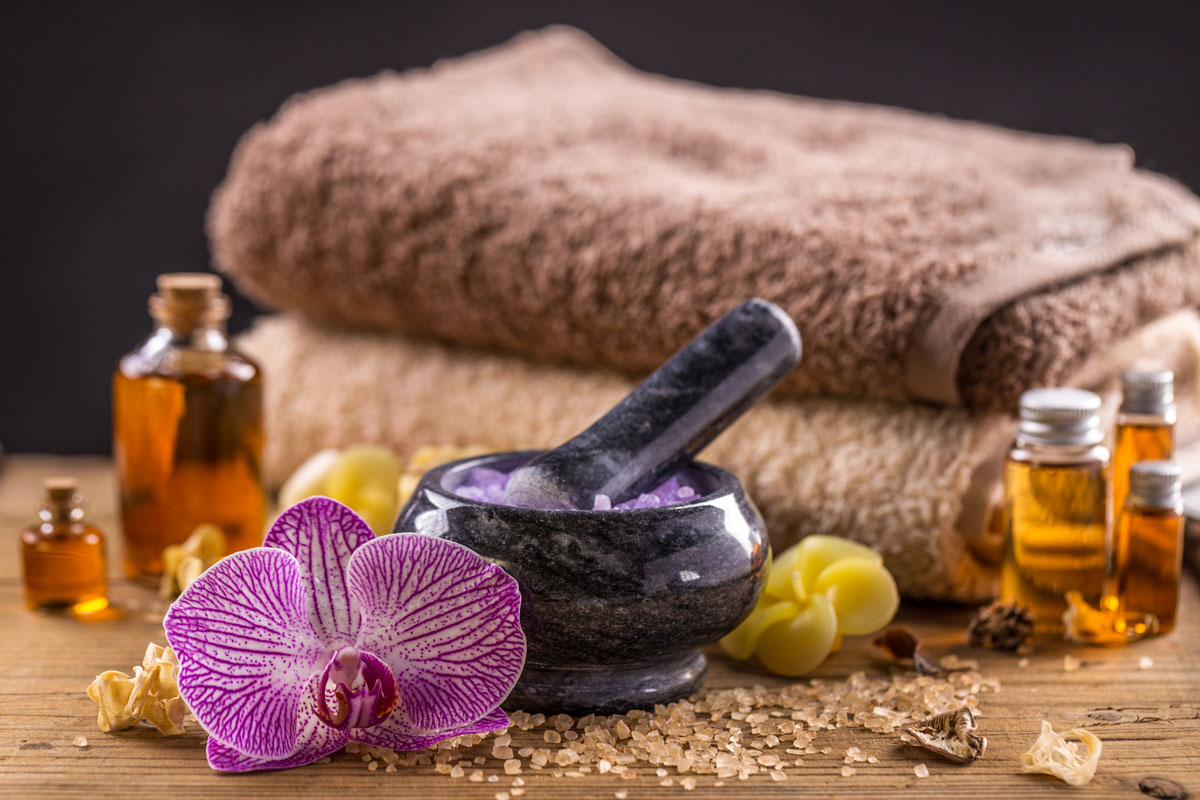 In these emotionally draining, stressful times, sometimes all we need is a little rest and relaxation, a little bit of TLC. It's okay to indulge in self-care and a bit of pampering once in a while. So release those tense shoulders, stiff neck and aching muscles with a trip to the best spas in Singapore.
Enjoy a blissful day for yourself where you can be completely relaxed and emerge rejuvenated after a luxurious massage or a refreshing facial. Where can you get these amazing spa treatments? Well, we've put together our list of the 12 best spas in Singapore for your pampering pleasure!
1. The Thai Spa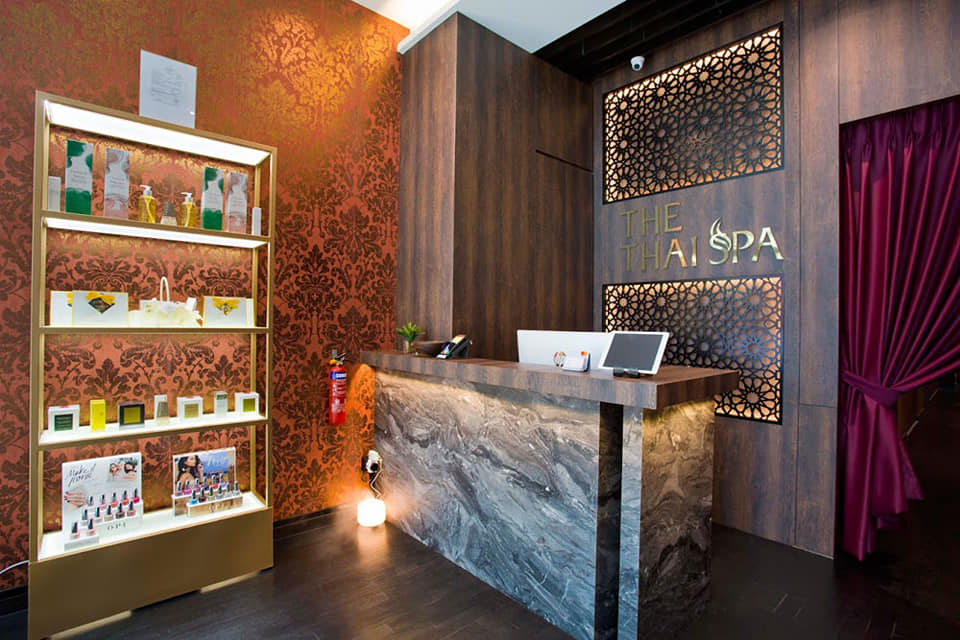 Source: The Thai Spa via Facebook
Facebook: Visit Here
Website: https://www.thethaispa.com.sg/
Address: 3 Temasek Boulevard, Singapore 038983
Operating Hours: Daily, 11am-10pm
The Thai Spa (unsurprisingly) specialises in authentic Thai massage which consists of pressure, herb-extracts and yoga poses to heal. Their team of highly experienced, professional masseurs are trained in diverse techniques to take care of every pain point. Furthermore, The Thai Spa has a menu of services that includes treatments from head to toe; there's something for every pain point you may have. Along with that, they are the best spa in Singapore for romantic couple spa and couple massage treatments! With a beautiful Couple Spa room (aka the VIP Spa room) decorated with roses and candles, and with a private jacuzzi, it's a relaxing, romantic getaway!
2. Ikeda Spa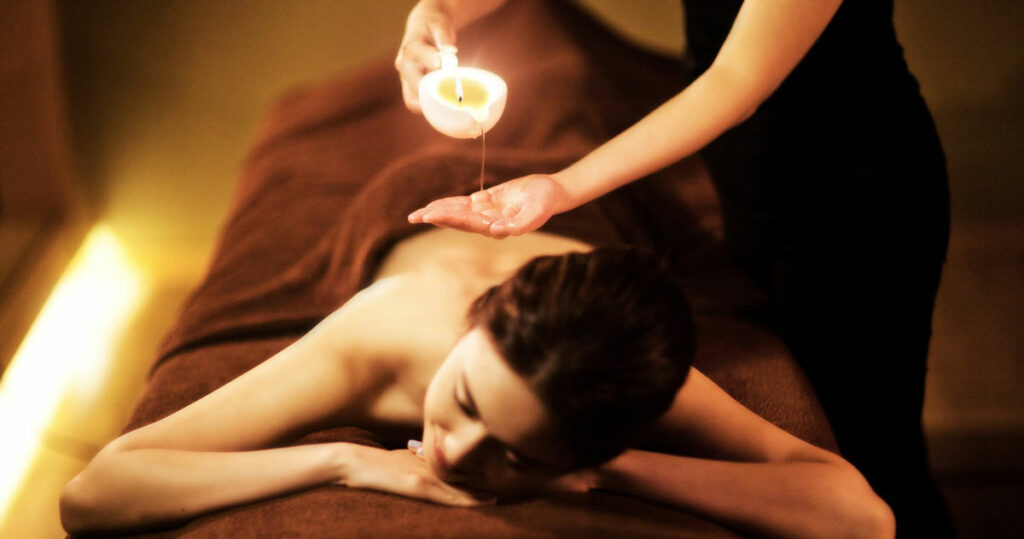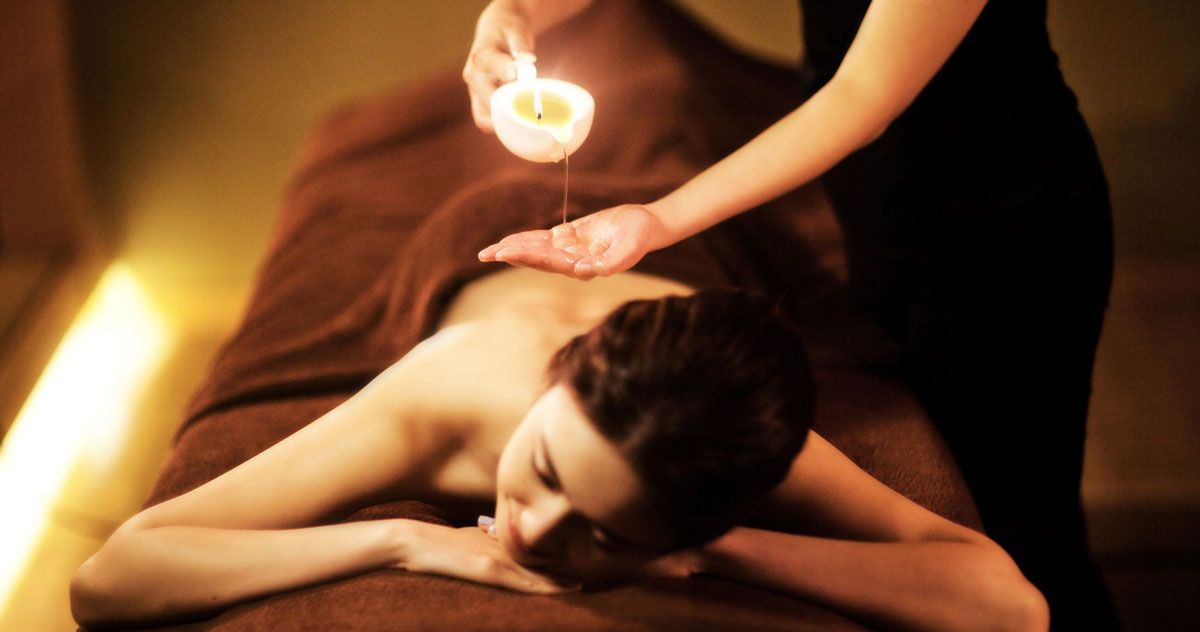 Source: Ikeda Spa via Facebook
Facebook: Visit Here
Instagram: Visit Here
Website: https://www.ikedaspa.com/
Address: 787 Bukit Timah Road, Singapore 269762
Operating Hours: Daily, 1:30pm-10:30pm
As the first and best authentic Japanese Spa in Singapore, Ikeda Spa has definitely captured the essence of zen. Their quiet sanctuary away from the bustle of the city is right in the heart of Bukit Timah. Release chronic stress and tension with a Shiatsu massage, or "restore order to the body" with a Setiai neck and shoulder massage. Or rejuvenate your body with a Ganbankyoku detox massage on the Ganbanyoku hot stone bed, healing your body with essential oils and infrared waves.
Additionally, you can try out their body treatments and facials for extra pampering and enhancing your glow. Fancy a warm bath? You can also visit the traditional Japanese onsens for a healing bath with mineral oils and anti-bacterial properties for a relaxing dip. At the end of your spa treatment at Ikeda Spa, you'll be completely relaxed, renewed and revitalised.
3. Healing Touch Spa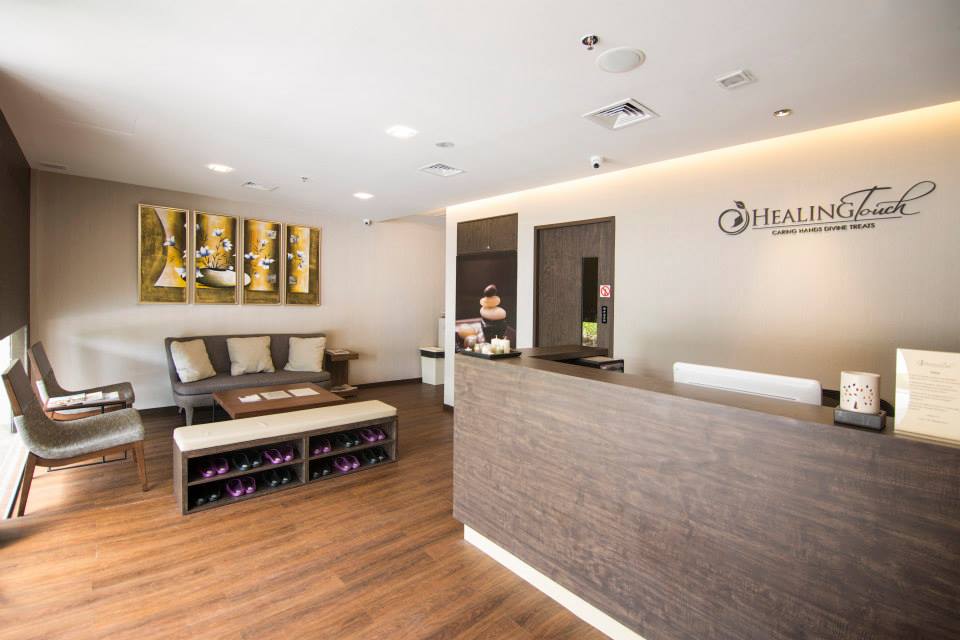 Source: Healing Touch Spa via Facebook
Facebook: Visit Here
Instagram: Visit Here
Website: https://www.healingtouchspa.com/
Address: Locations
Operating Hours: Daily, 11am-10:30pm
Healing Touch Spa was established in 2001 and since then, has strived to care and provide therapy-centric massages and beauty services that deliver results. Try out their therapy massages like Bojin Orthopaedic Massages to stimulate acupressure points, and Chi Nei Tsang (气内脏) Anti-Ageing Massage for organ slip correction.
Overworked, stressed or tense? Try out their 4P Tension Relief Massage for the perfect pampering session with perfect pressure. Or enjoy an exfoliating body scrub with a choice from 6 signature scrubs including rose sea salt, watermelon cream and seaweed green tea sea salt. No matter which spa service you choose, they definitely have that healing touch that will leave you relaxed and tension-free.
4. g.Spa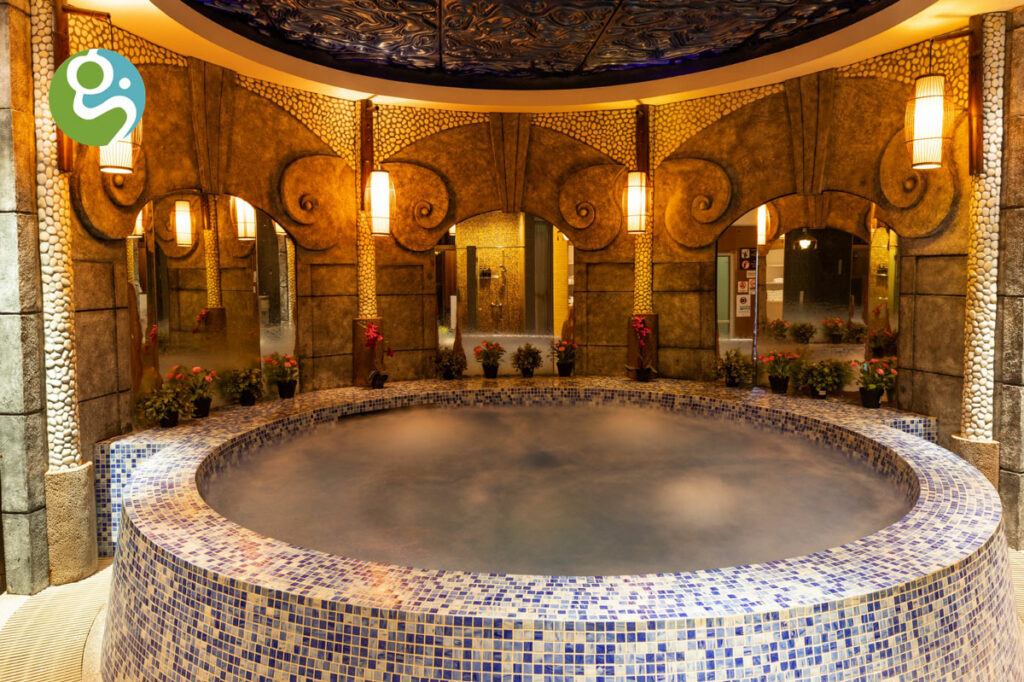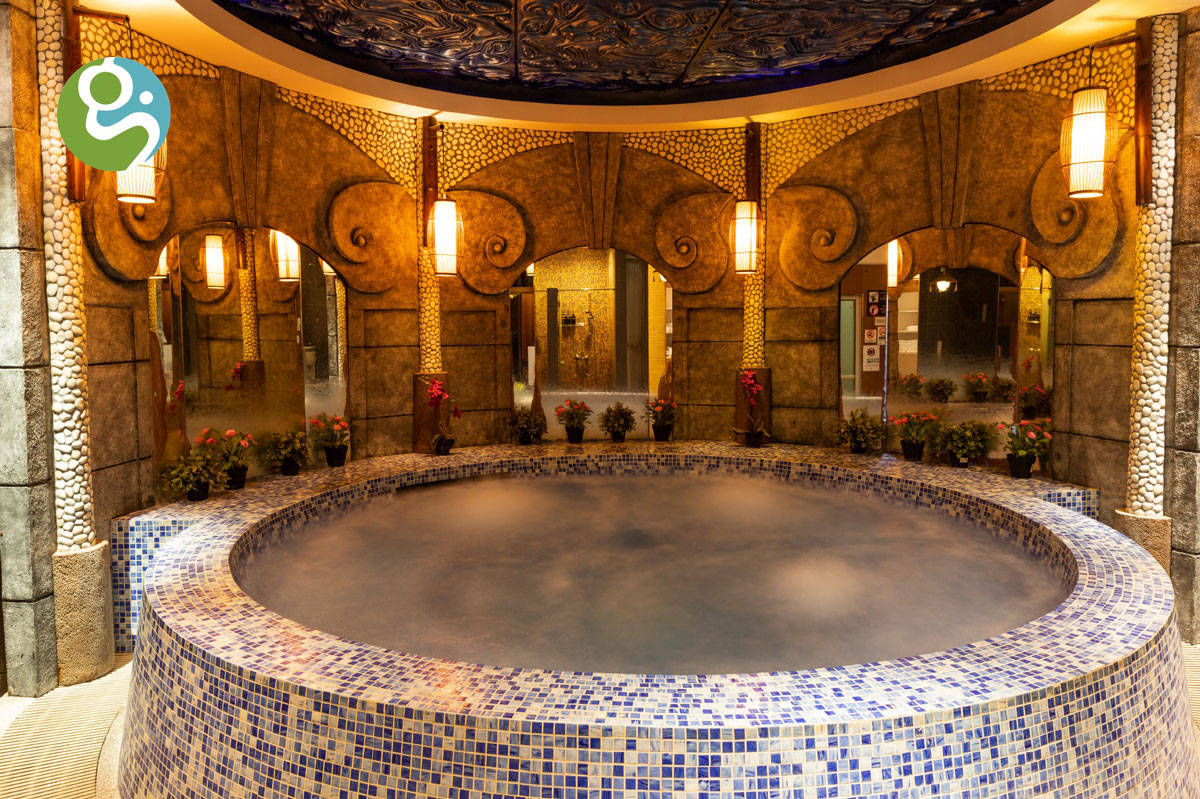 Source: g.Spa via Facebook
Facebook: Visit Here
Instagram: Visit Here
Website: https://www.gspa.com.sg/
Address: 102 Guillemard Road, Singapore 399719
Operating Hours: 24/7
g.Spa is the perfect fusion between nature-inspired retreat and your full-service spa destination. So release any tension! Take a dip in the hot and cold pools before a massage treatment to enhance your spa experience. Try out their massages using traditional Chinese techniques to promote mind-body balance! The Chinese Meridian Therapy helps relieve aches with Chinese herbal oil. Plus you can add cupping and Gua Sha to bring extra rejuvenation to your body.
What should you bring? Nothing, just yourself! Loungewear, shower amenities and, if you're treating yourself to the pools, swimwear will be provided. That's not enough? Their rainforest-themed cafe has an all-day ala-carte buffet which will fill your stomach with a fresh menu of local delights! Expect a whole new level of relaxation with a 24/7 spa!
5. Nimble Knead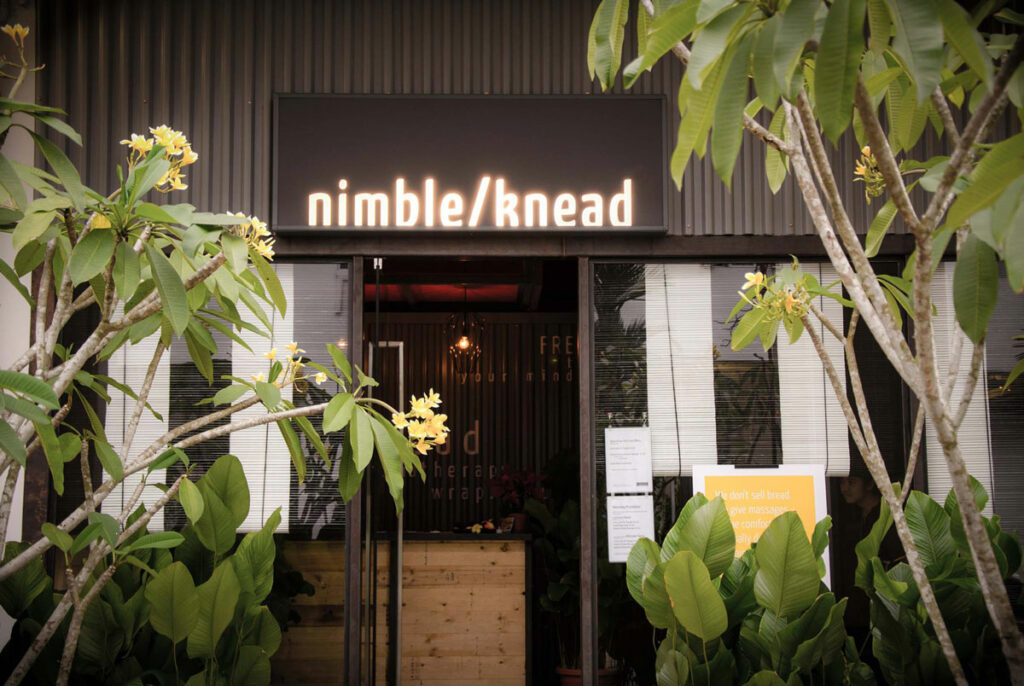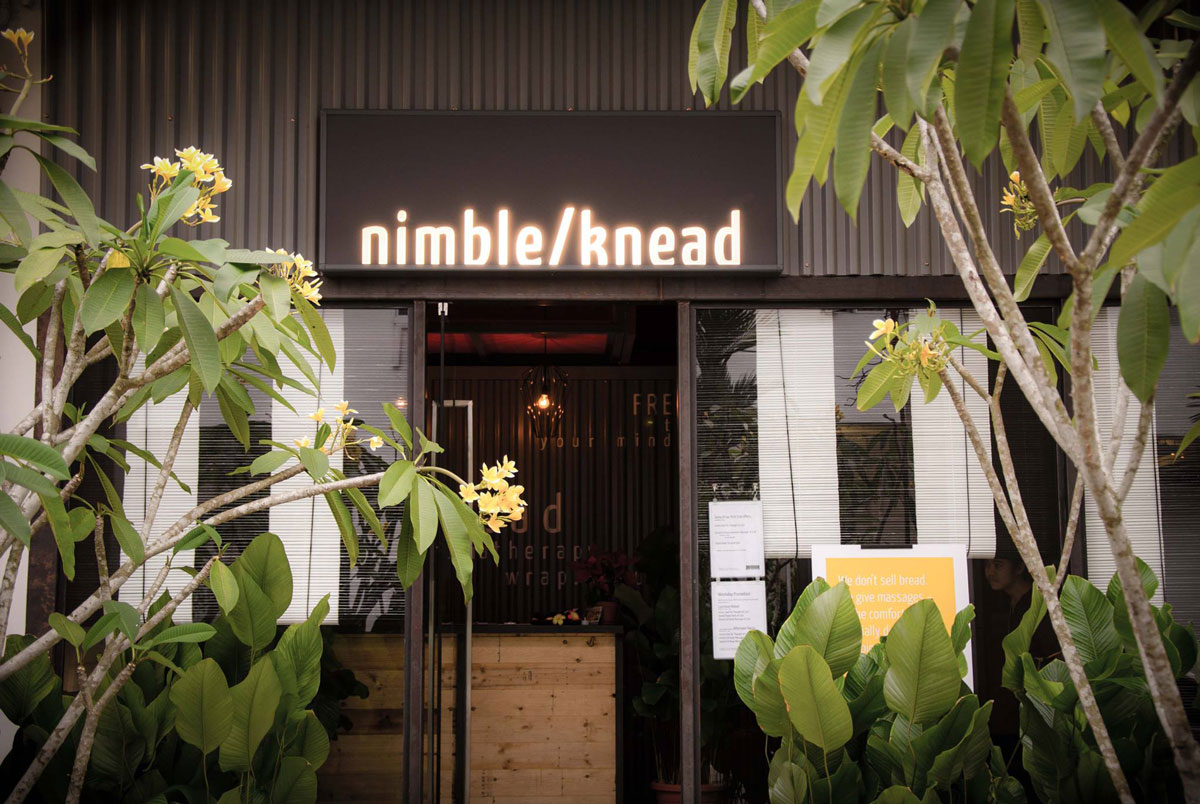 Source: Nimble Knead via Facebook
Facebook: Visit Here
Website: https://www.nimbleknead.com/
Address: 66 Eng Watt Street, Singapore 160066
Operating Hours: Daily, 11am-10pm
You may not have thought having a massage in an industrial shipping container could be so relaxing. And yet, it is! Nimble Knead's unusual spa salon concept doesn't take away from the rejuvenation you will feel afterwards.
With amazingly punny names, Nimble Knead has a massage for every… knead. Tensed and stressed? Try out their fusion Thai-Japanese Shiatsu massage – A Thousand Smiles in the Rising Run – for deep-tissue relief, or Swede and Sassy for a Swedish aroma massage that stimulates blood flow and muscles. If you're an expectant mother, we suggest the Rock-a-Bye Mummy body massage for that deep relaxation to release any prenatal tension. Plus, you can get body scrubs and masks to revitalise your skin and leave it glowing. You'll find relief like no other at Nimble Knead!
6. La Source Spa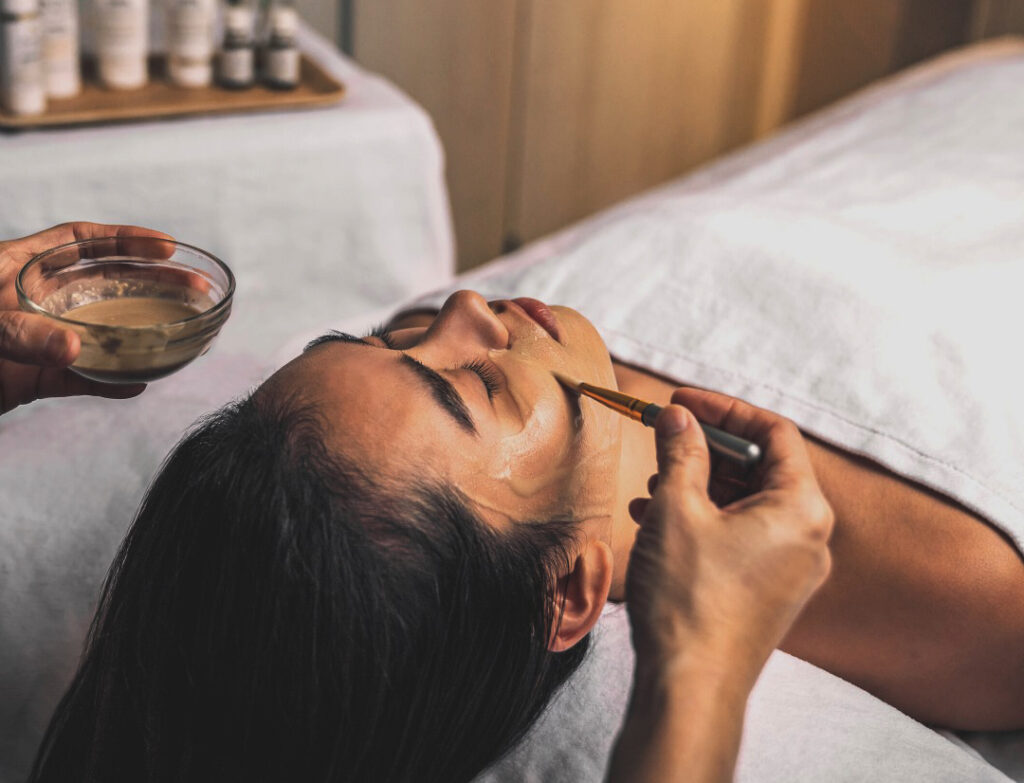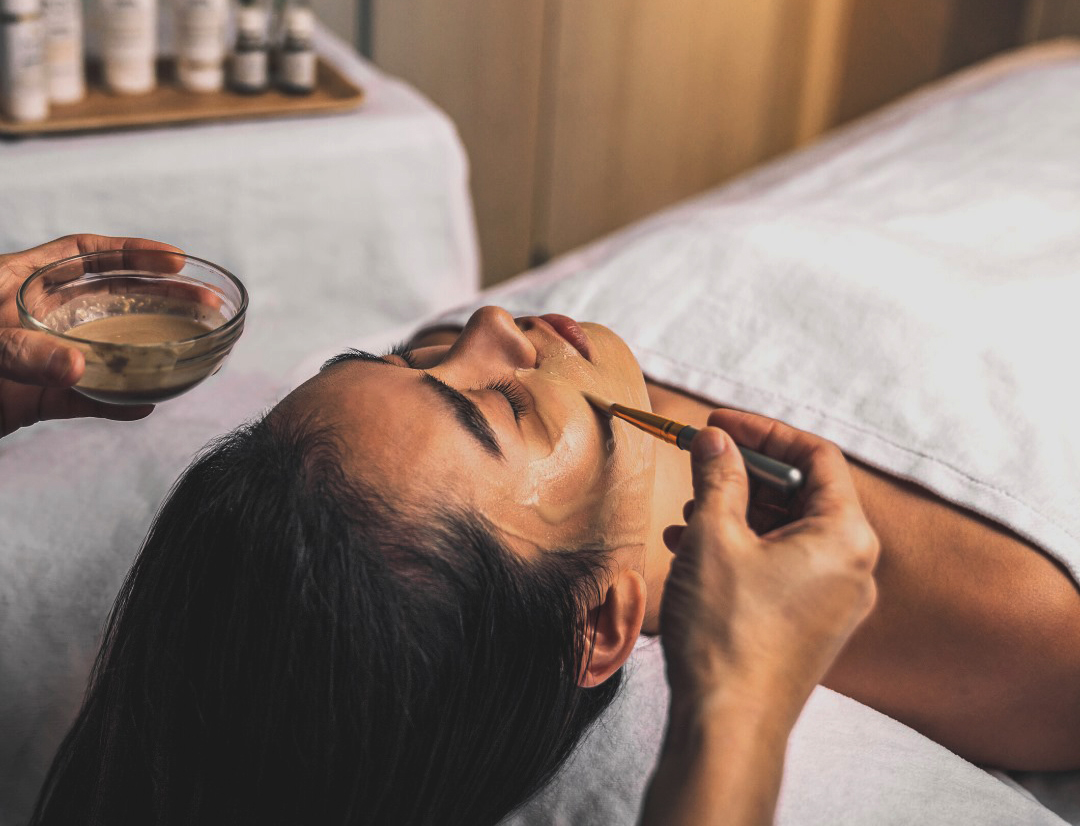 Source: La Source Spa via Facebook
Facebook: Visit Here
Instagram: Visit Here
Website: https://lasource.com.sg/
Address: 581 Orchard Road, Singapore 238883
Operating Hours: Sun-Fri, 10am-10pm | Sat, 11am-10pm
La Source Spa is a tranquil sanctuary retreat for the most luxurious pampering session of your life. No time is wasted; every second is used to make sure you are relaxed and fresh. This full-service spa goes beyond effective body massages and facials, offering skilled haircuts and treatments, high-tech body contouring, eyebrow embroidery and so much more! Are you feeling tired? Try out La Rejuvenation, a restorative and age-defying deep tissue massage that will leave your muscles feeling relaxed and youthful. So if you're looking for extreme pampering, this is the best spa in Singapore for you.
7. Elements Wellness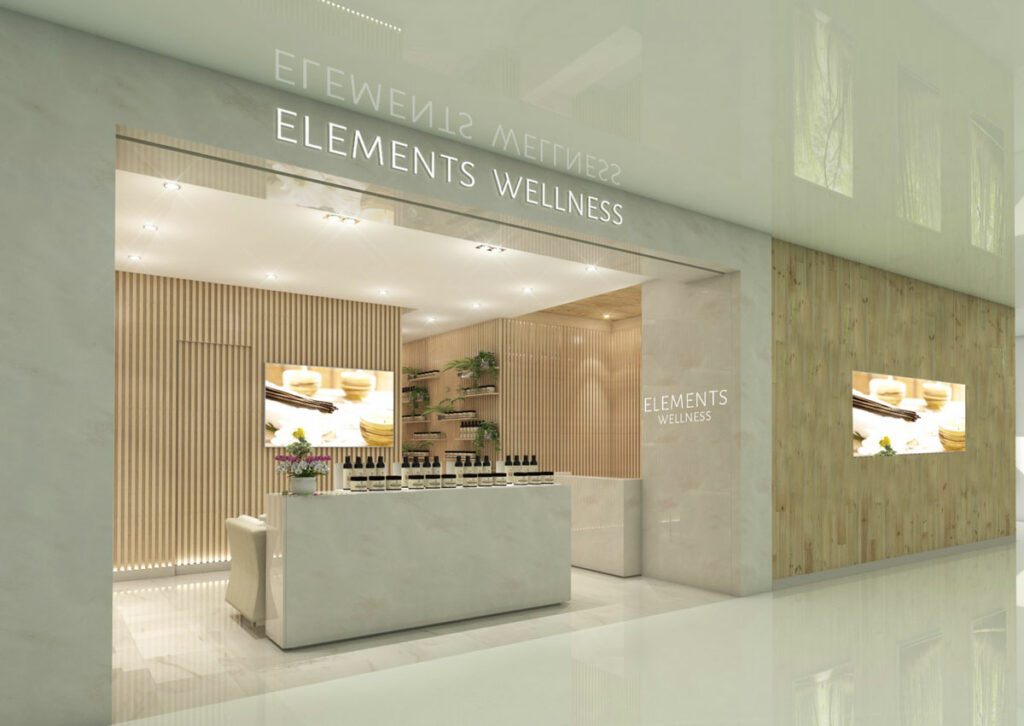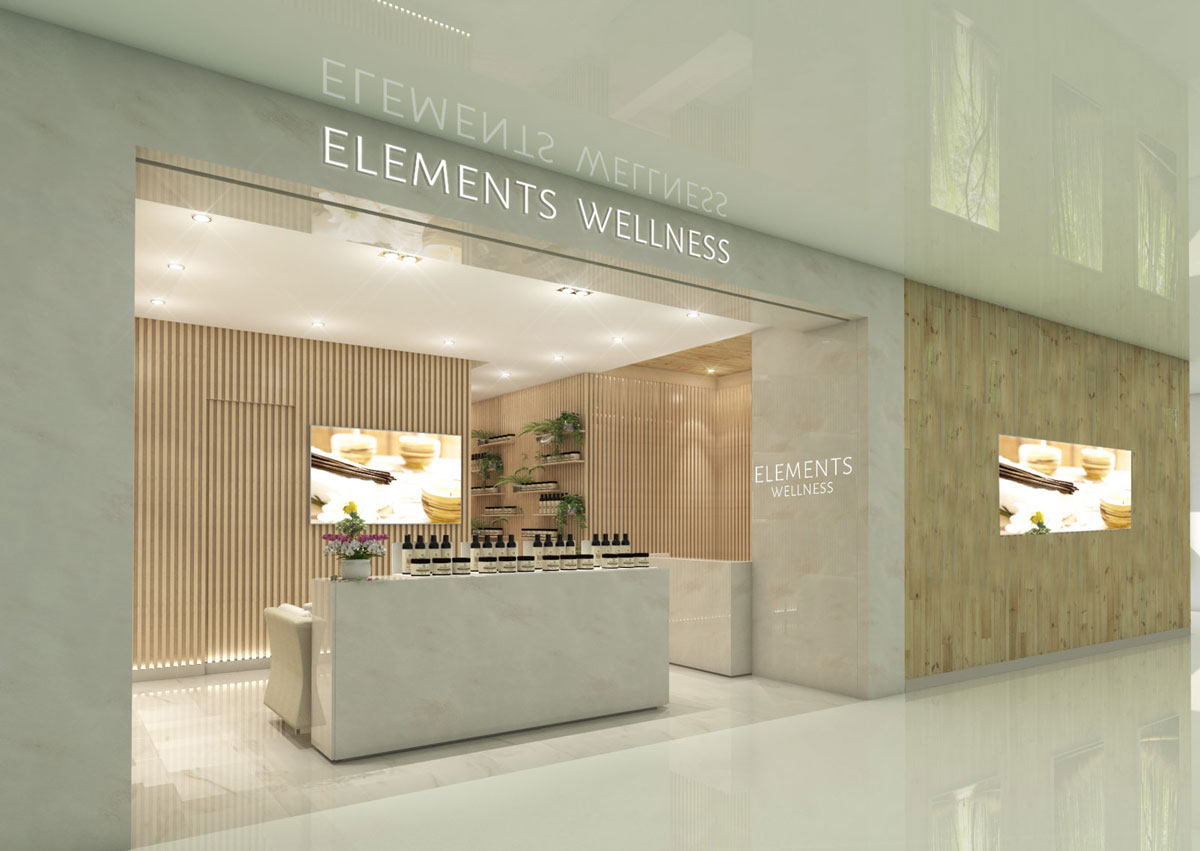 Source: Elements Wellness Group via Facebook
Facebook: Visit Here
Instagram: Visit Here
Website: https://elements.com.sg/
Address: Locations
Operating Hours: Mon-Fri, 11am-9pm | Sat-Sun & PH, 10:30am-8pm
Elements Wellness is the best spa in Singapore for its various services including facials, massages, TCM wellness treatments, and even chiropractic treatments! For an energising boost, check out the Ginseng Treatment Massage for its antioxidant properties to improve vitality. They also have pain management therapies for relieving discomfort or rehabilitation needs. Or take a dip in the Koyamaki Onsen for some hydrotherapy to relieve pain and enjoy anti-aging and detoxing effects.
What's more, they take into consideration each person's different skin conditions and care needs. So if you're making a trip to Elements Wellness, don't pass by their customised facials options where something is sure to work for you! After more than a decade of providing spa facilities, Elements Wellness is definitely one of the best spas in Singapore.
8. Yunomori Onsen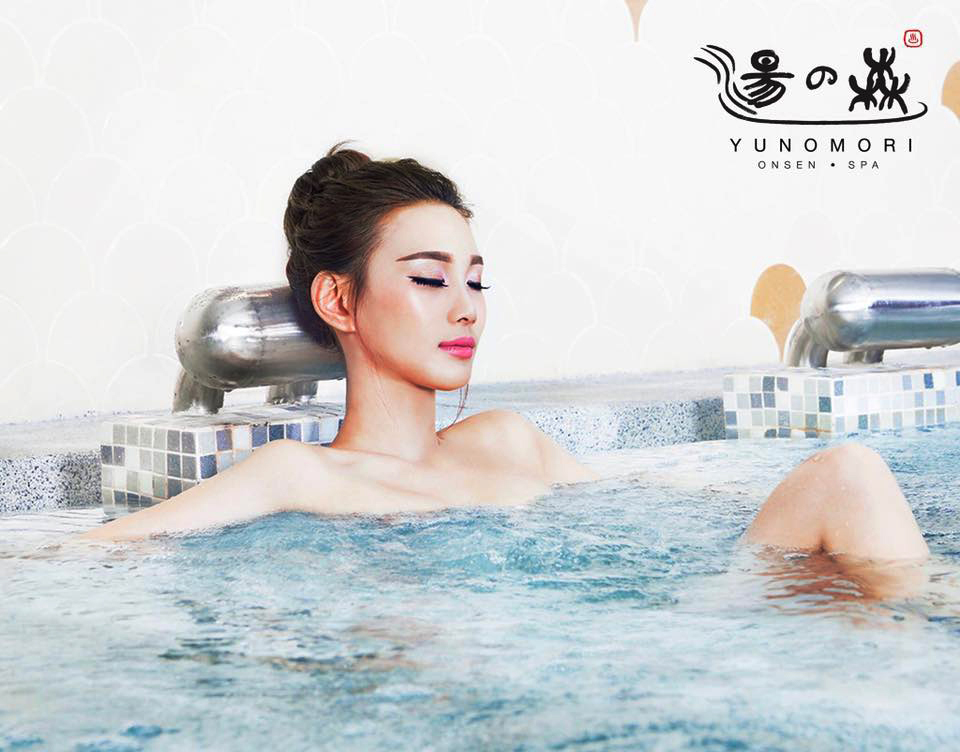 Source: Yunomori Onsen & Spa via Facebook
Facebook: Visit Here
Instagram: Visit Here
Website: https://www.yunomorionsen.com/singapore/
Address: 1 Stadium Place, Singapore 397628
Operating Hours: Daily, 10am-10pm
An escape from city life, a fusion between traditional and modern, a therapeutic experience like no other. Use their cashless wristbands as a locker key, purchase food and drinks, and access spa facilities. Yunomori Onsen is the best place for you to get an authentic Japanese Onsen experience without even leaving Singapore! With powerful water jet baths, stress-relieving hot baths, mineral bubble baths, detoxifying soda baths, clearing silk baths and refreshing cold baths, you'll have a million options to choose from. Additionally, apart from Japanese Onsen therapies, you can also enjoy Thai spa treatments for exceptional healing effects. It's the ultimate relaxation destination.
9. Auriga Spa @ Capella Singapore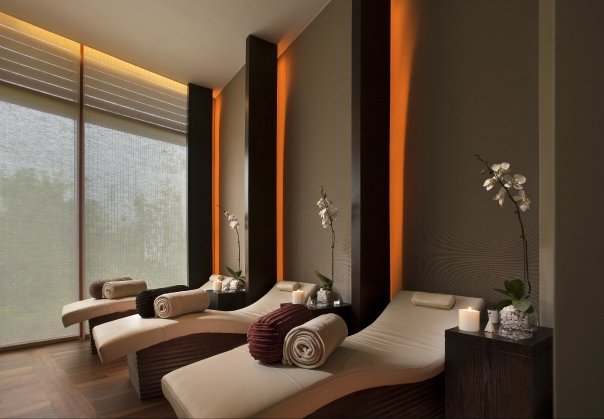 Source: Capella Hotels and Resorts via Facebook
Facebook: Visit Here
Instagram: Visit Here
Website: https://www.capellahotels.com/en/capella-singapore/wellness
Address: 1 The Knolls, Sentosa Island, Singapore 098297
Operating Hours: Daily, 9am-9pm
Auriga Spa's name is inspired by the constellation Auriga, and approaches wellness uniquely based on moon cycles. From bespoke wellbeing treatments to locally inspired wellness, both pre- and post-natal massages for expectant mothers to even customised Biologique Recherche facials, your spa experience at Auriga Spa will be luxurious and exquisite.
Check out their Immune Recovery full body massage with infused salt inhalation, rosemary, eucalyptus, juniper and fennel oils for complete detoxification. Your respiratory system will never have felt better after this! Want something a little unique? Try out Senja Sunyi, a fusion of traditional Asian therapies and massage using warm Moon stones and Argan Oil Shea Butter balms to release your muscles. Don't miss out on Vitality Pool, Herbal Steam Room and Ice Fountain!
What's more, you and your furbaby can enjoy a spaw experience together! Auriga's Ayurveda Pet spa-cation let's you enjoy a villa stay with your furry friend!
10. So Spa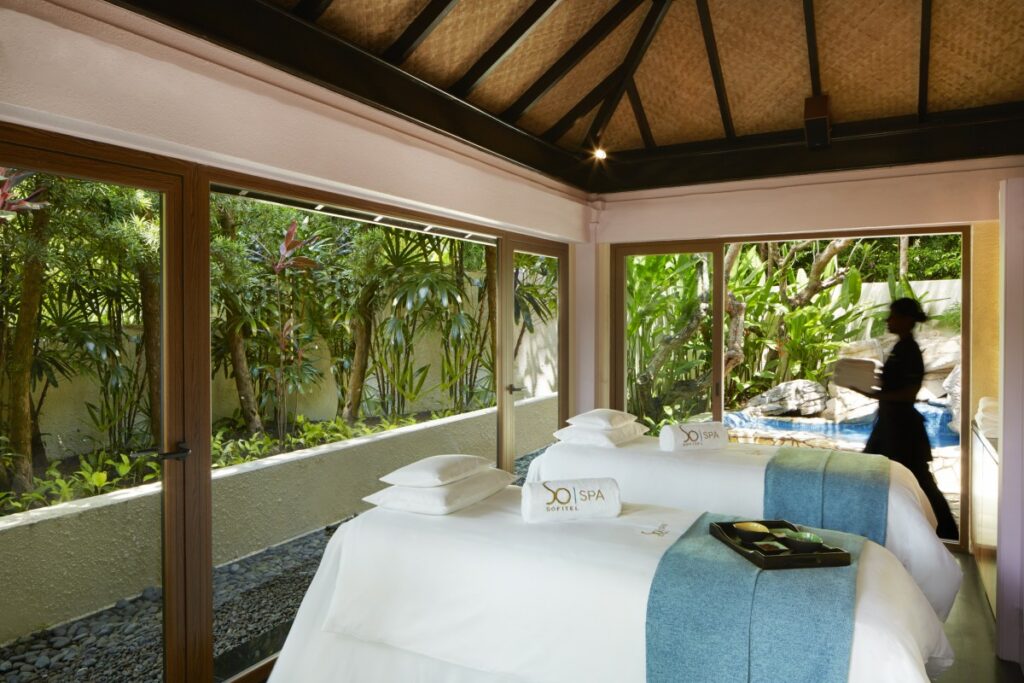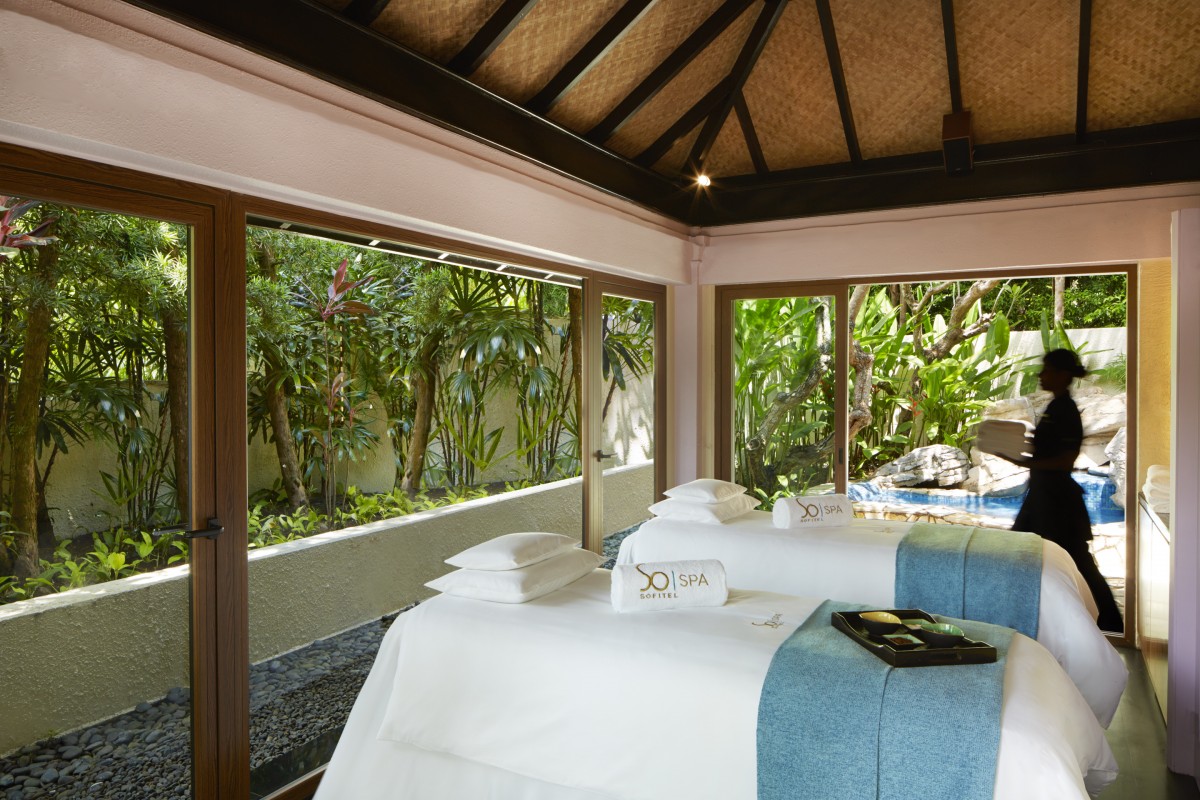 Source: Sofitel Singapore via website
Facebook: Visit Here
Instagram: Visit Here
Website: https://www.sofitel-singapore-sentosa.com/offers/escape-to-so-spa/
Address: 2 Bukit Manis Road, Sentosa Island, Singapore 099891
Operating Hours: Mon-Fri, 11am-8pm
With ancient traditions and the latest in French Cosmetology, So Spa creates an immersive spa experience like no other in Singapore. Their signature Wellness treatment includes a Marine Salt and Clay Scrub, after which you can choose between So Spa's popular massages: The Sentosa or So Relaxing massages. So Spa's professional team has 15 years of experience so you know that you will be in good hands. Your wellbeing and care is of utmost priority at So Spa so come on! Pamper yourself and rejuvenate your body here at one of the best spas in Singapore.
11. Remède Spa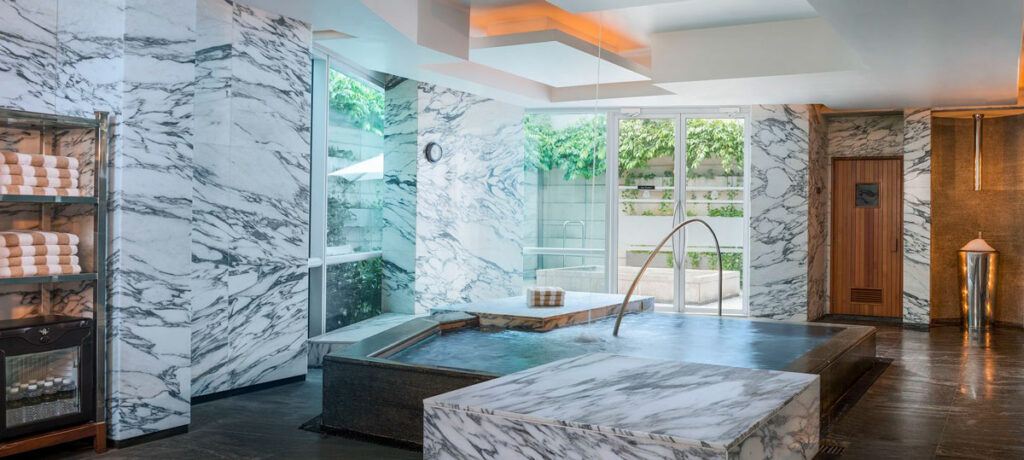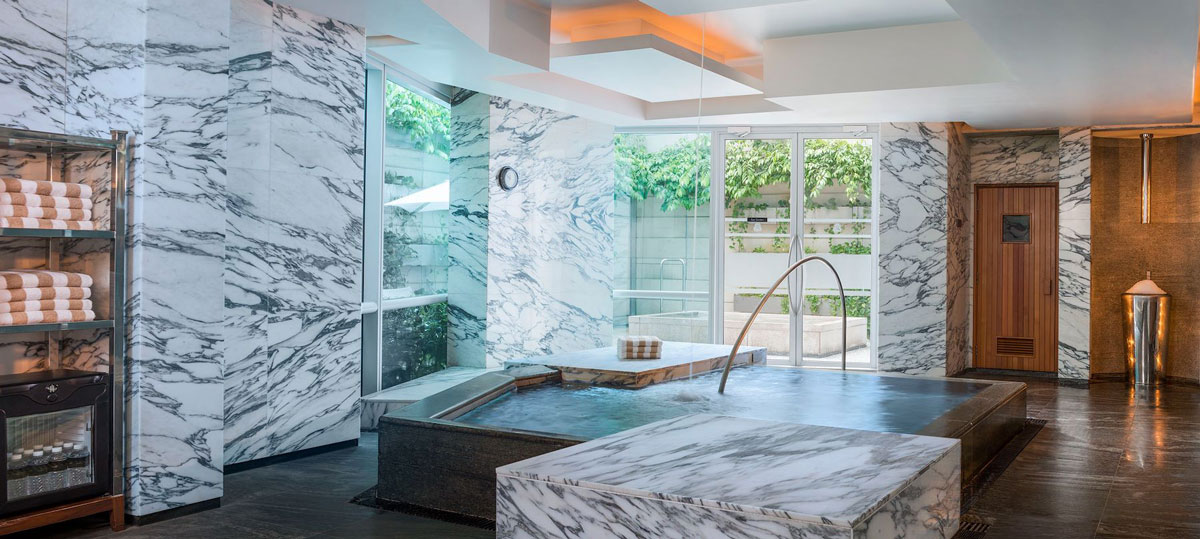 Source: Remède Spa via website
Facebook: Visit Here
Instagram: Visit Here
Website: https://www.remedespasingapore.com/
Address: 29 Tanglin Road, Singapore 247911
Operating Hours: Daily, 10am-7pm
Remède Spa is committed to innovation, luxury and quality, providing exquisite services that will make you feel amazing and refined. This spa creates a new sensation with their dynamic relationship with water, offering a range of services inspired by water. Step into the Wet Lounges like the Cedarwood Finnish Saunas and the Eucalyptus Scented Steam Chamber for an invigorating experience. From massages to masks, to spa rituals including retreats and body revivals, mani-pedis, facials and well-being treatments, there's something that will suit your needs and wants. With exceptional treatments, Remède Spa is definitely one the best spas in Singapore for a refined, relaxing day.
For a limited time (1 March to 30 April 2022), you can enjoy their signature Warm Jade Stone Massage at a promotional price!
12. Banyan Tree Spa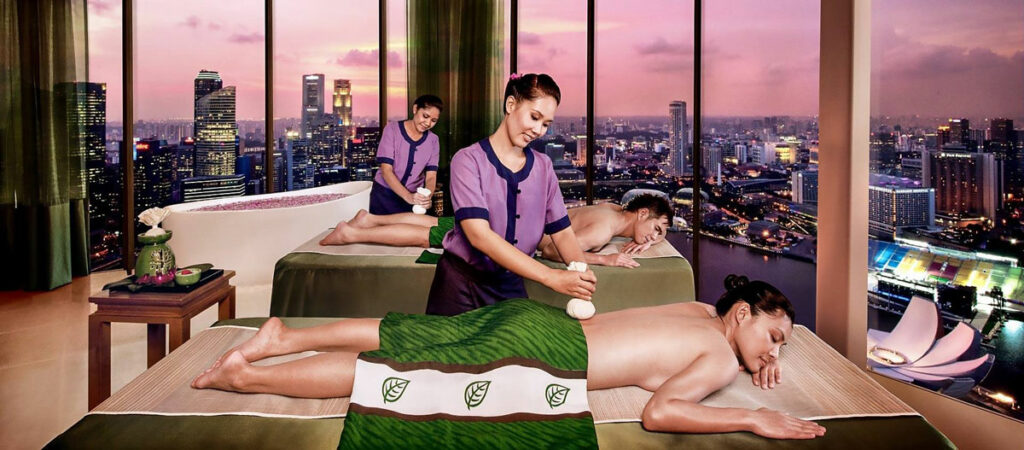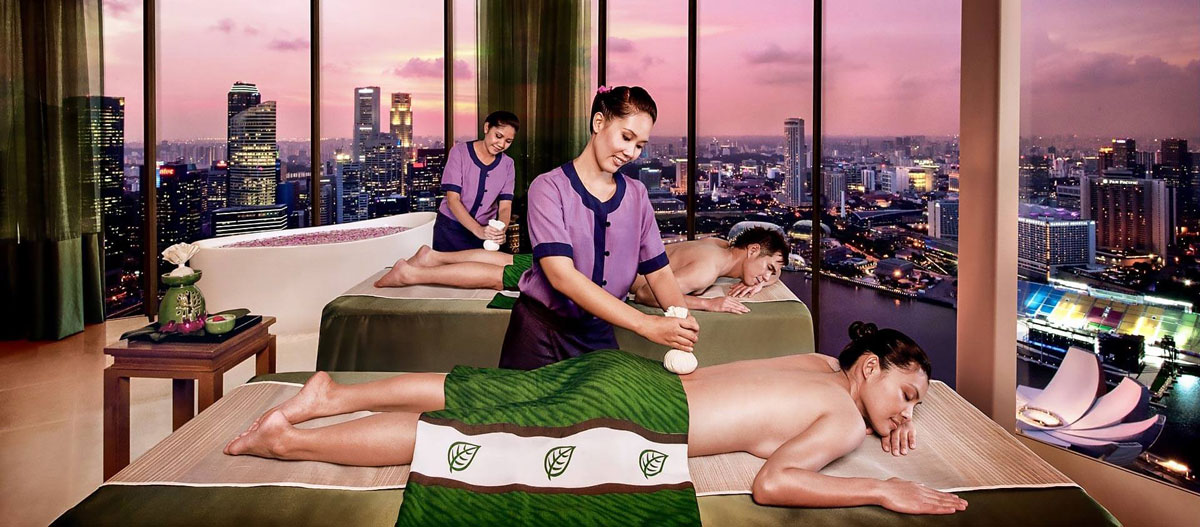 Source: Banyan Tree Spa via website
Facebook: Visit Here
Instagram: Visit Here
Website: https://www.banyantreespa.com/
Address: 10 Bayfront Avenue, Singapore 018956
Operating Hours: Sun-Thu, 10am-11pm | Fri-Sat, 10am-1pm
Are you looking for mind and body peace? Well, you're in luck! Banyan Tree Spa's tropical garden spa concept with Asian therapies focuses on creating peace and harmony between the spiritual, mental and physical. With a team of professional therapists who each go through at least 650 hours of training under the Banyan Tree Spa Academy, you'll be in good hands!
So take a deep breath, relax and let all your tensions melt away under skilful hands. For a royal treatment, try their signature Royal Banyan treatment. It includes a coriander cucumber cleanser, Royal Banyan herbal pouch massage, jade face massage and therapeutic herbal bath. You'll feel serenity and healing here; hence, why they're one of the best spas in Singapore to go to for relaxation.
Conclusion
Are you feeling relaxed? Well, if not, you'll soon be when you visit any of these best spas in Singapore. You deserve it!
Looking for more relaxation and pampering? Get yourself a cute mani-pedi at one of these top nail salons or maybe refresh your hair at these best hair salons in Singapore!
• Written by Adrija Chakravarti