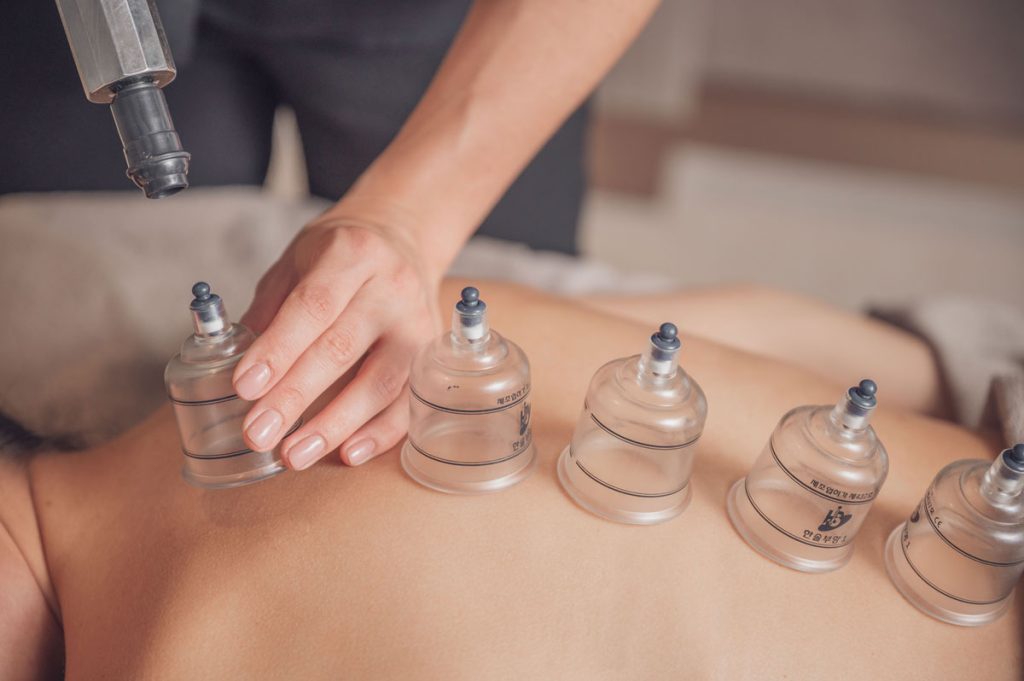 For thousands of years, Traditional Chinese Medicine (TCM) has been a pillar of holistic healthcare, delicately balancing body and mind with practices that span from acupuncture to herbal remedies. Yet, in fast-paced, ultra-modern Singapore, this ancient wisdom is not lost to time; it thrives in dedicated centres spread across the island. From easing insomnia to managing stress, anxiety, and chronic ailments, TCM centres in Singapore boost the city's cosmopolitan healthcare landscape.
Here, they cater to a diverse populace seeking alternatives to Western medicine, but finding the right one for you can be an endeavour of its own. But no worries! Join us as we delve deeper into the world of TCM, revealing the best of Singapore's TCM centres and what they offer in their quest for holistic health and wellness. Let's get started!
Key Consideration Factors
Before you rush down to book your next TCM appointment at your clinic of choice, here are some things that you might want to consider and look out for.
Location:

For easy access and reduced commuting duration, ensure that the TCM clinic is within your area or conveniently located.

Availability:

Make sure that the TCM clinic is readily available and accessible to meet your needs. Check their operating hours and availability on specific dates. It is recommended to make reservations or bookings in advance to secure your preferred time slot.

Accessibility:

It is crucial to prioritise accessibility, ensuring that individuals with different needs can fully participate. This includes those with physical, cognitive, or sensory impairments.

Cost:

Make sure that the centre of choice charges a reasonable fee for their services and is within your budget.

Quality of Care:

Research on the quality of care provided by the TCM clinic and read online reviews and testimonials if available.

Duration:

Consider the average waiting time before being seen by a doctor at the TCM Clinic of choice and how long treatment and/or consultation might last.

Expertise:

Look up the services and specifics of the treatments offered by the TCM clinic and ensure their staff have the appropriate experience in handling your needs.

Requirements:

Find out the pre-requisite health status and what (if any) documentation or information may be required when registering as a patient at your TCM clinic of choice.
Best TCM Clinics in Singapore
1. Eu Yan Sang TCM Clinic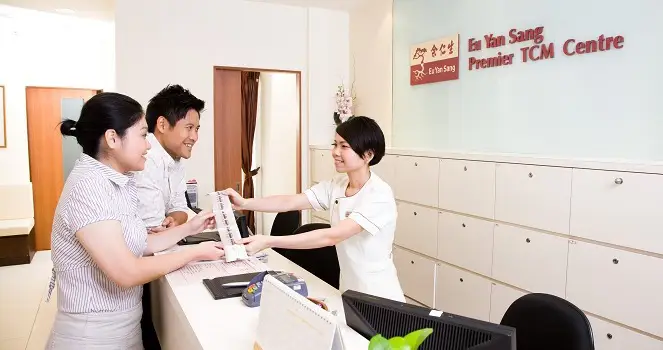 Source: Eu Yan Sang via website – TCM Singapore
Facebook: Visit Here
Instagram: Visit Here 
Website: https://sg.euyansangclinic.com/ 
Address: Locations
Operating Hours: Locations
Have you ever dreamed of a one-stop shopping destination where you can also rejuvenate your health? Eu Yan Sang has you covered! Step right into the world of holistic wellness, where traditions meet modernity at the Eu Yan Sang TCM Clinic. Their clinics are also conveniently nestled within bustling shopping centres around the island, creating the perfect fusion of retail therapy and wellness!
It's not just about tradition, Eu Yan Sang TCM Clinic also pioneers innovation. They regularly host events like 'Boost Your Respiratory Immunity with TCM' where experts share enlightening insights into leveraging TCM herbs and tonics to enhance your health. After all, as they say, prevention is always better than cure! So, if you're looking for an enlightening health experience that interlaces tradition with today's fast-paced world, Eu Yan Sang TCM Clinic is the wellness oasis you've been seeking!
2. Thomson Chinese Medicine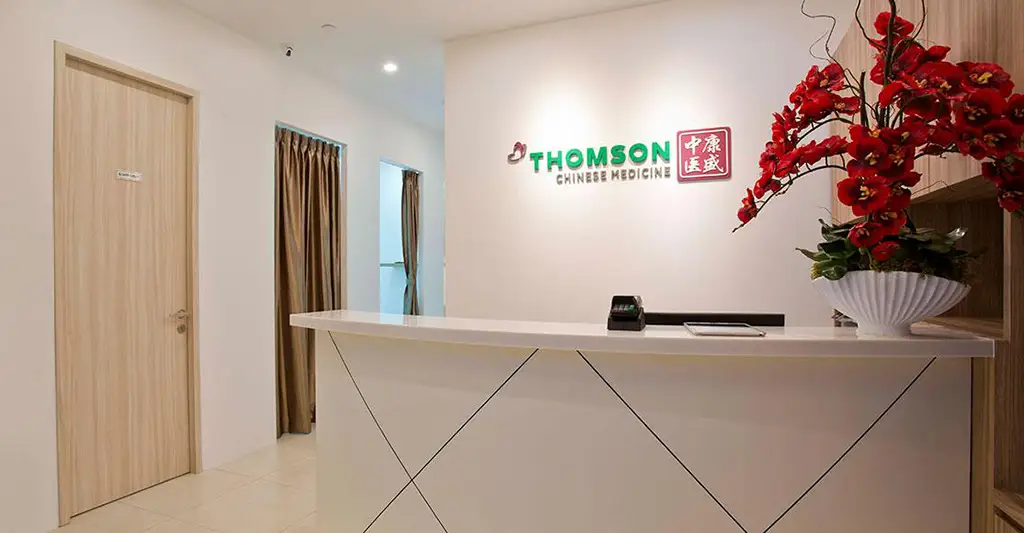 Source: Thomson Chinese Medicine via website – TCM Singapore
Facebook: Visit Here
Instagram: Visit Here
Website: https://www.thomsontcm.sg/ 
Address: Locations
Operating Hours: Locations
In the heart of Singapore's healthcare hub, Thomson Chinese Medicine bounces forward on the wellness trampoline, one healthful spring at a time! Established in 2009, the clinic has grown from a single operation focusing on fertility issues into a multi-faceted wellness centre catering to a variety of health needs.
Parents too, find a supportive ally in Thomson TCM, their gentle, holistic paediatric massages are simply perfect for the youngest members of their clientele! Steeped in tradition, Thomson TCM Clinic anchors itself in the core philosophy of understanding the body as the starting point for all treatments. 
At Thomson TCM, the mantra is clear: wellness is a journey, not a destination. And with its distinct approach to healing, it's a journey worth embarking on!
3. Madam Partum (Chien Chi Tow)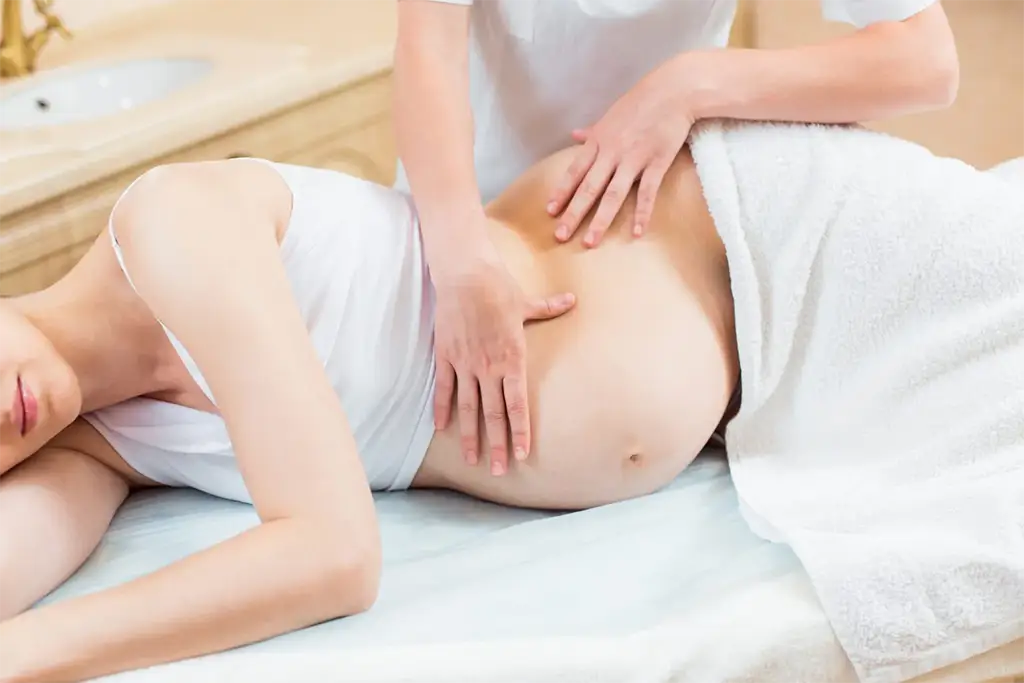 Source: Madam Partum (Chien Chi Tow) via website – TCM Singapore
Facebook: Visit Here 
Instagram: Visit Here
Website: https://www.madampartum.com/ 
Address: Locations
Operating Hours: Locations
Let the music of your motherhood sing and dance! With a legacy enveloping over 50 years of traditional Chinese medicine (TCM) practices, Madam Partum is a confinement care specialist that embraces motherhood and ushers mothers into the welcoming arms of wholesome recovery. Madam Partum, a leading TCM clinic in prepartum and post-partum care, is backed by the acclaimed heritage TCM brand of Chien Chi Tow in Singapore.
Their commitment to bespoke care reverberates through the feedback of its satisfied audience. To the chorus of happy mommies, Madam Partum's grand opus of motherhood care is a harmonious blend of tradition, expertise, and individualised attention, resonating with mothers across Singapore. Be part of the happy mommies that discover the optimal way to nurture a mother's heart is by embracing a personalised and holistic approach to care!
4. AMK TCM Clinic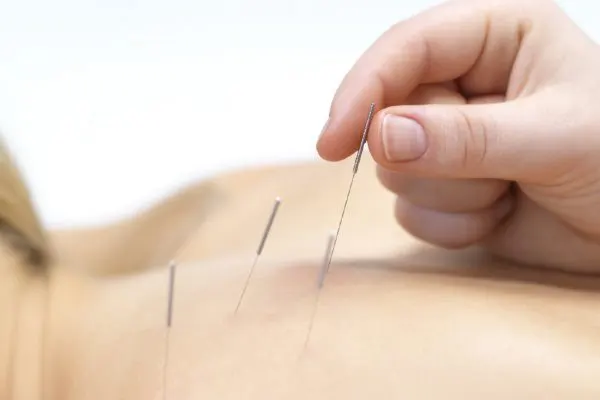 Source: AMK TCM Clinic via Facebook – TCM Singapore
Facebook: Visit Here
Website: https://www.amktcm.com/ 
Address: 102 Hougang Ave 1, Singapore 530102
Operating Hours: Mon-Sat, 9am-8pm | Sun, 9am-2pm
At the heart of AMK TCM Clinic are physicians who are not just well-versed in TCM, but are passionate educators as well. Armed with the knowledge of long-standing TCM diagnostics, these health gurus bring to the table an impressive 20 years of clinical experience, further enhancing the value of their patient-centric approach. 
Their excellent service and reasonable pricing have seen many patients pledge their loyalty to AMK TCM Clinic as their go-to for future needs! From acupuncture and tui na therapy to sports injury treatments, AMK TCM Clinic is well-versed in a myriad of treatment options. The clinic also offers a unique Acupuncture Slimming treatment that complements the rising demand for natural weight-loss solutions! If you're seeking additional health support, the clinic sells a range of health supplements, including formulas for joint support and nutrition.
5. Heritage TCM Clinic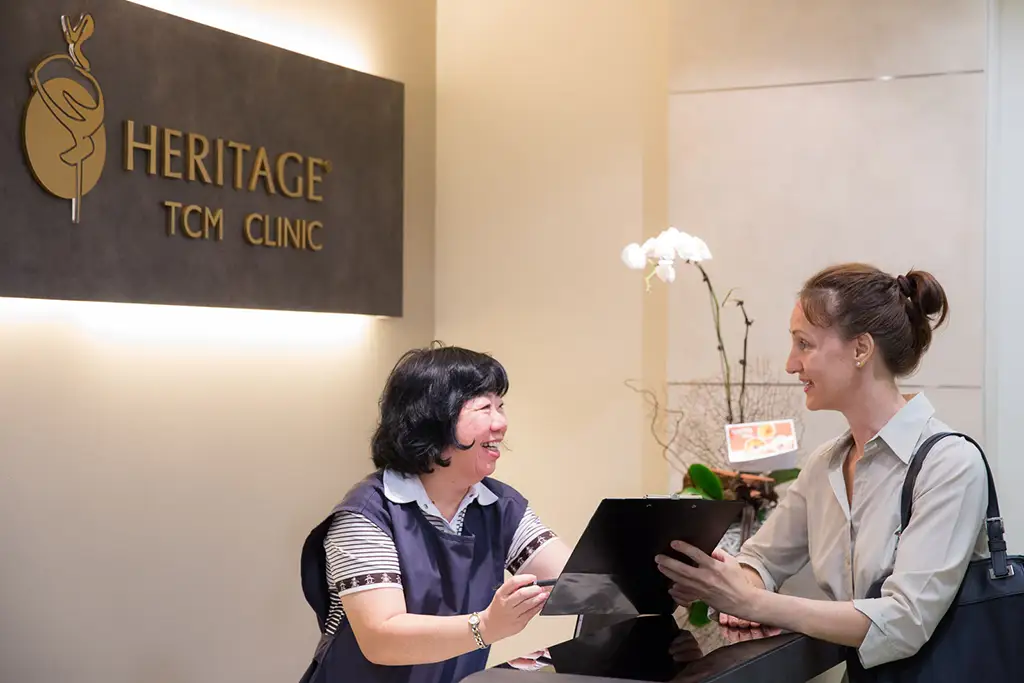 Source: Heritage TCM Clinic via Facebook – TCM Singapore
Facebook: Visit Here
Instagram: Visit Here
Website: https://hstmedical.com/heritage-tcm-clinic/ 
Address: 304 Orchard Road, Lucky Plaza, Singapore 238863
Operating Hours: Mon-Fri, 10am-2pm | Sat, 10am-2pm
As old as the city's timeless charm itself, Heritage TCM clinic boasts over 80 years of rich experience and mastery in traditional Chinese medicine. Upon entering, visitors find a welcoming environment where language is no barrier. The dedicated practitioners converse in both English and Mandarin to ensure clear communication. The clinic puts utmost priority on patient comfort, healing, and overall wellness, providing a wide range of therapeutic techniques such as acupuncture, cupping, and customised wellness therapies under one roof.
One of the distinguishing features of the clinic is their use of expertly prepared herbal therapies. These therapies fuse tradition with modern convenience, utilising contemporary, hygienic herbal granules, making healing accessible and convenient for everyone.Being situated in the heart of Singapore's bustling Lucky Plaza, Heritage TCM Clinic is a stone's throw away from the city centre bringing calmness to the city's vibrant rhythm.
6. Grand Oak TCM Clinic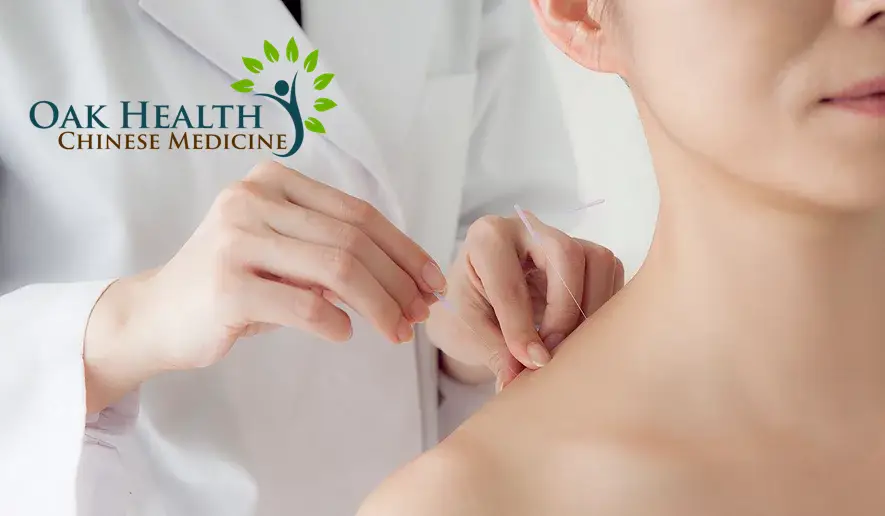 Source: Grand Oak TCM via Facebook – TCM Singapore
Facebook: Visit Here
Instagram: Visit Here
Website: https://www.grandoak.sg/ 
Address: 83 East Coast Road, Singapore 428786
Operating Hours: Tue-Fri, 10:30am-7:30pm | Sat, 9am-4pm
With a holistic, comprehensive approach to health and wellness, Grand Oak TCM Clinic stands as a testament to the legendary benefits of TCM. Uniquely positioned at the crossroads of Western and Chinese medicinal expertise, their team of fully certified physicians brings a rich diversity of knowledge and treatment options to every patient. From treating complex conditions to tackling simpler issues like cold and flu, the clinic ensures each individual's health needs are met in a natural and effective way. 
To sweeten the deal, Grand Oak TCM Clinic reportedly offers some of the best TCM massages in Singapore, an added bonus for those in need of therapeutic relaxation.  The clinic's commitment to their patients' wellness is echoed by the glowing online testimonials and positive feedback they receive, painting a picture of a patient-friendly, result-oriented TCM clinic.
7. MacPherson TCM & Wellness Clinic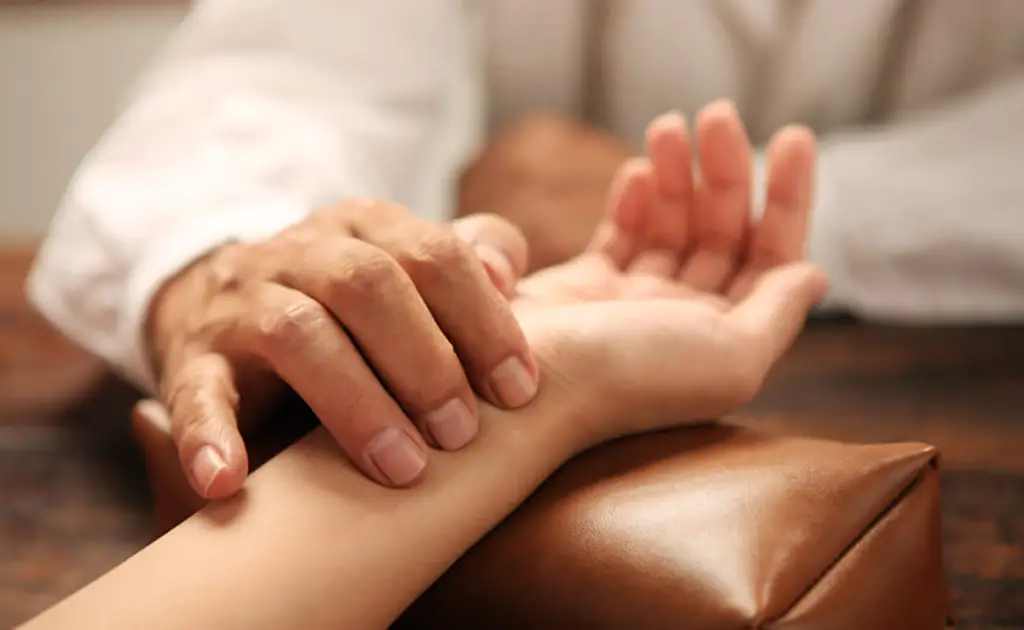 Source: MacPherson TCM & Wellness via Facebook – TCM Singapore
Facebook: Visit Here
Website: https://www.macphersontcm.com/ 
Address: 81 Macpherson Lane, Singapore 360081
Operating Hours: Mon-Tue, 9am-6pm | Thu-Sat, 9am-6pm
Looking for a one-stop clinic for all things TCM? MacPherson TCM & Wellness Clinic has carved its niche as such a place! Renowned for their unique integration of TCM and Western medicine perspectives, this clinic distinguishes themselves with their specialised focus on pregnancy care, labour preparation, and fertility assistance, along with expert handling of chronic diseases. At the clinic, their team of qualified bilingual TCM physicians, certified by the Singapore TCM board, work diligently to personalise treatment plans tailored to your unique needs! 
Taking the concept of convenience a step further, they extend their healing touch beyond the clinic's walls, offering at-home services for those who prefer the comfort of their own space. MacPherson TCM & Wellness Clinic exemplifies the perfect blend of traditional wisdom, modern approaches, and unparalleled patient-centric service, all bundled together under the highest standards of safety and hygiene!
8. ENOK TCM Clinic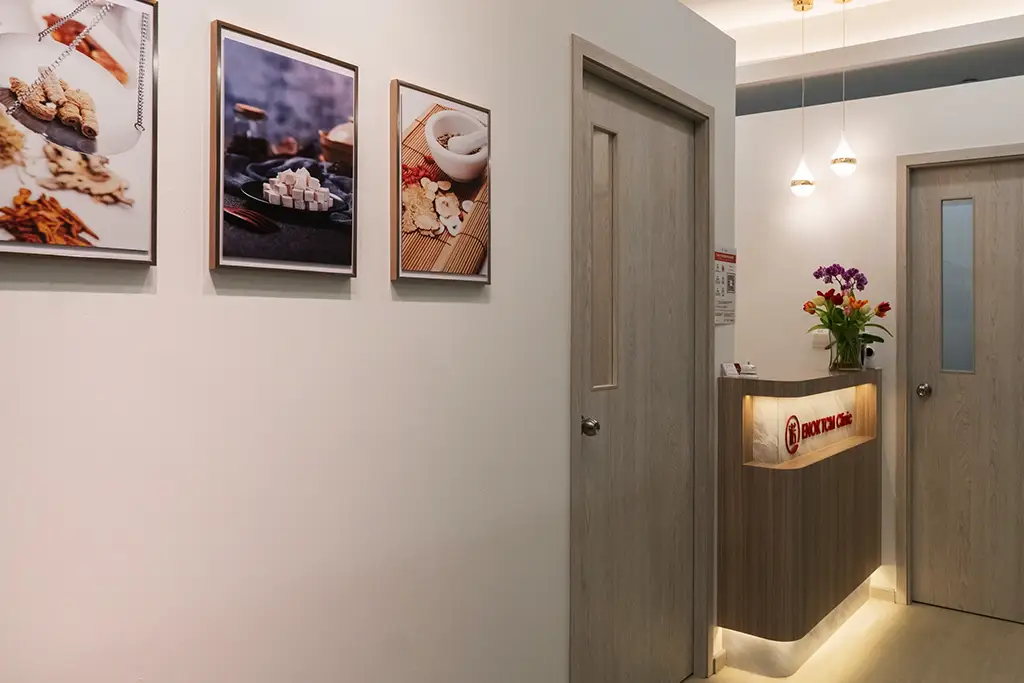 Source: ENOK TCM Clinic via website – TCM Singapore
Facebook: Visit Here
Website: https://www.enokclinic.com/ 
Address: 14 Scotts Road, Far East Plaza, Singapore 228213 
Operating Hours: Mon-Thu, 1pm-8pm | Sat, 1pm-8pm
If you're looking for a great TCM Clinic within Singapore's enchanting Orchard district, ENOK TCM Clinic is right up your alley! This award-winning clinic, renowned for its pioneering blend of traditional methods and cutting-edge technology, has been serving the community since 2006. Specialising in acupuncture, herbal medication, and therapy, their team of skilled physicians, led by the esteemed Dr. Esther Wang, are committed to offering effective, non-invasive treatments for a myriad of health concerns, ranging from diabetes and asthma to insomnia. 
Many patients, including those with long-standing eczema, have benefited immensely from their personalised care! ENOK TCM also stands out for their gynaecology and beauty therapy services. Their convenient location allows for even quicker and more convenient access to their clinic and services. With such a comprehensive approach to health and well-being, it's no wonder ENOK TCM Clinic is often considered among the top-rated TCM Clinics in Singapore!
Conclusion
Embarking on the TCM journey is potentially a transformative adventure that could help to unlock new paths to your well-being. 
Although TCM can be an intimidating venture for the uninitiated or contemporary-minded, the clinics we've highlighted have achieved a delicate balance between traditional practices and modern comfort. From combating common ailments such as insomnia, stress, digestive issues, muscle pain, and other chronic or acute health issues, these clinics come highly recommended. 
So, as we stride confidently into a future where traditional wisdom meets modern-day needs, why not take a step towards a healthier and happier you by giving these top TCM clinics in Singapore a try in 2023? 
There's a wide world of wellness waiting to be explored. Remember, health is the real wealth, and these Singapore TCM clinics are here to make sure that your wellness journey is nothing short of extraordinary. Happy exploring!
Done with your TCM treatment but still looking for other ways to unwind? Here are some of the best ways around town to completely relax and rejuvenate!

• Written by Jeremy Ugon
Key Consideration Factors