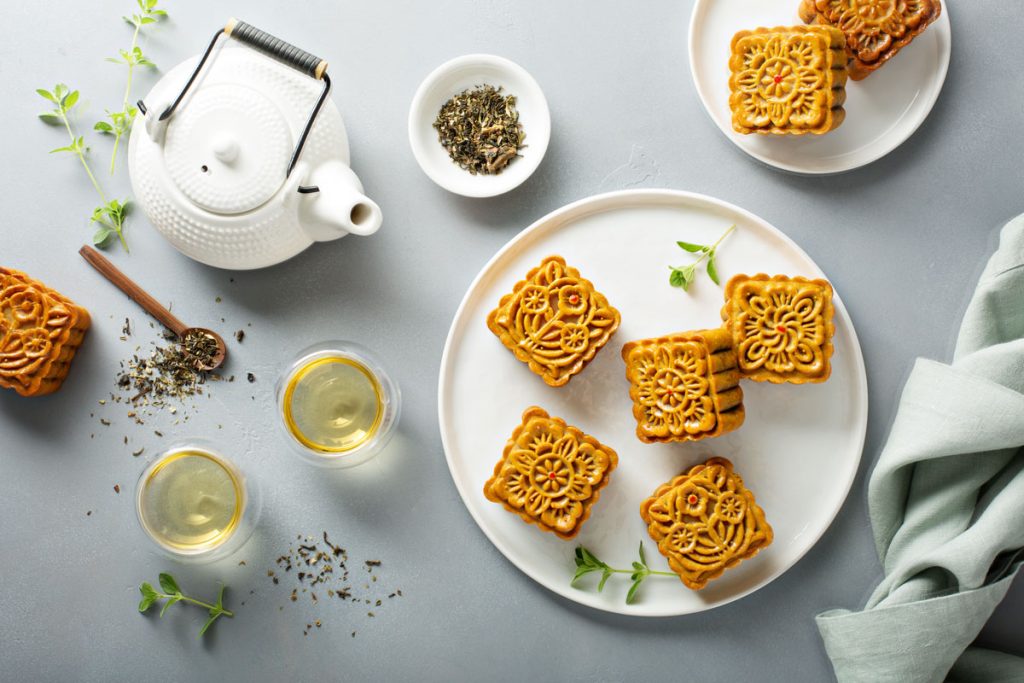 Traditional Chinese bakeries in Singapore hold a special place, evoking childhood memories and offering a unique taste of the city's rich culinary heritage through dessert. If you grew up enjoying Chinese pastries like Tau Sar Piah and Lao Po Bing, you might have noticed their dwindling presence, driven by changing tastes and higher costs. However, it's essential to recognize the significant role played by these traditional Chinese bakeries in Singapore. They are vital in preserving old recipes and culinary traditions of Chinese immigrants, acting as cultural custodians. So, when you visit these traditional Chinese bakeries in Singapore, remember, you're not just savoring delicious treats; you're also supporting the legacy of these bakeries and ensuring they stick around for future generations.
Best Traditional Chinese Bakeries in Singapore
1. Sze Thye Cake Shop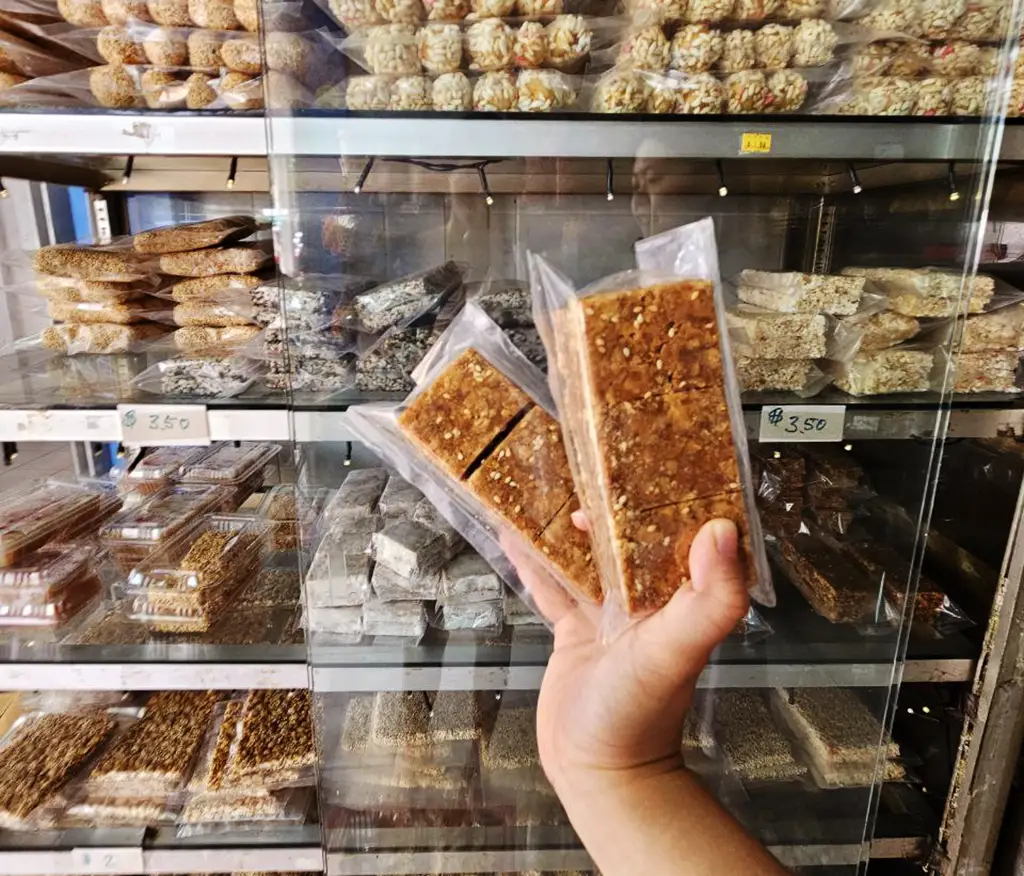 Sze Thye Cake Shop
has been an integral part of Singapore's bakery tradition for over five decades! In this quaint Teochew bakery, shortcuts are unheard of. Here, it's all about preserving the authenticity of flavors passed down through generations. The legacy began in 1950 when Mr. Koh's father first opened the shop, and since he was a young lad, Mr. Koh has been diligently honing his skills in the kitchen. Sze Thye Cake Shop stands as a testament to the enduring appeal of traditional
Teochew
and Chinese delights
What to try?
If you're a peanut lover, you are in for a treat. Their specialty is peanut candies, a treat that's made from scratch with painstaking attention to detail. They also have sesame and peanut brittle that should not be ignored.
Address: 2 Beach Road, #01-4795, Singapore 190002
2. Sweetlands Breads & Bakery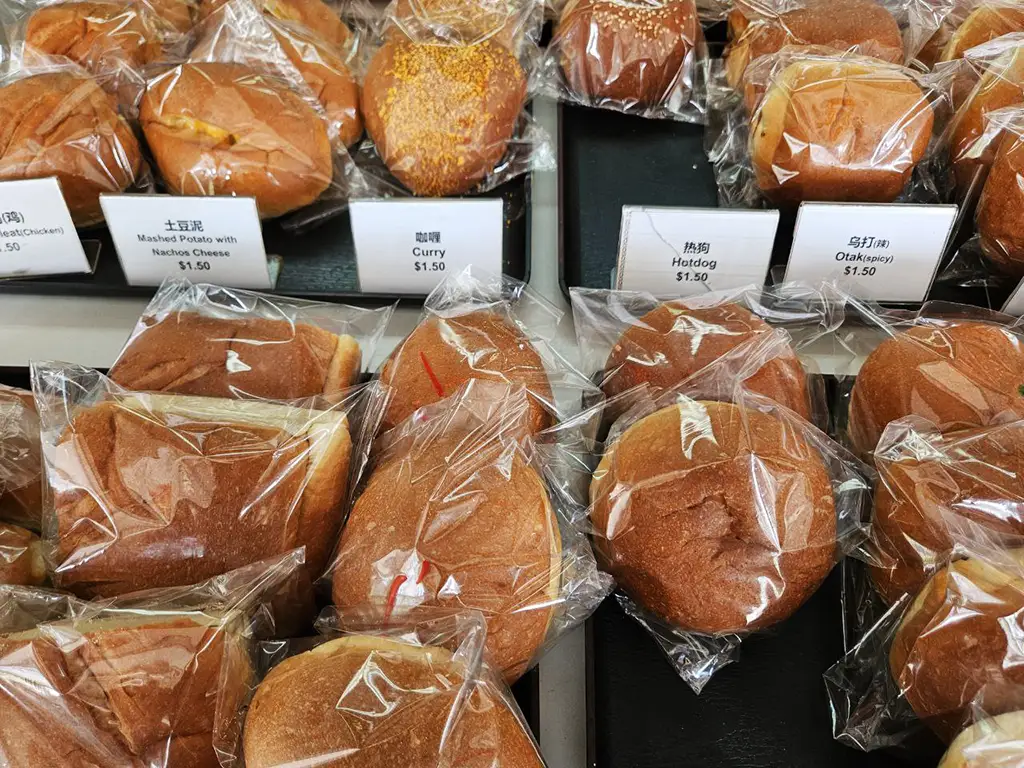 Born in the swinging sixties,
Sweetlands
began as a humble bread manufacturer, crafting local breads and baguettes destined for the kopitiams that once populated the neighborhood. They hold a steadfast commitment to the old ways, preserving age-old recipes and methods handed down through the ages. Crafted daily with the same time-honored techniques, their baked goods do not contain preservatives, just like in the olden days. The best way to enjoy their bread? With a steaming cup of kopi, of course!
What to try?
Their additive-free bread is a delicious throwback when simplicity and quality were paramount. Also, don't miss their iconic baguette bread, perfect with a hearty bowl of soup or to make a cute sandwich.
Address: 10/12 Kim Keat Lane, Singapore, 328867
3. Tai Chong Kok
Tai Chong Kok
, a beacon of tradition since its inception in 1935, stands as a cherished monument in Singapore's culinary history. Known for its authentic Cantonese confections, especially mooncakes, the bakery distinguishes itself by producing fresh lotus paste by hand using pure lotus seeds without preservatives. The mooncakes are shaped in traditional wooden molds from over 80 years ago. You can still take home these
mooncakes in stringed brown paper bags
just like in the old times. Tai Chong Kok also offers traditional Chinese wedding cakes, soft flour cakes, and Cantonese confections—all handmade daily onsite.
What to try?
Tai Chong Kok is renowned for its mooncakes, each made with 100% pure lotus seed paste. Aside from mooncakes, Tai Chong Kok offers an array of other pastries like the flaky Bei Teh Soh also known as horseshoe biscuits.
Address: 38 Sago Street, Singapore 059028
4. Keong Saik Bakery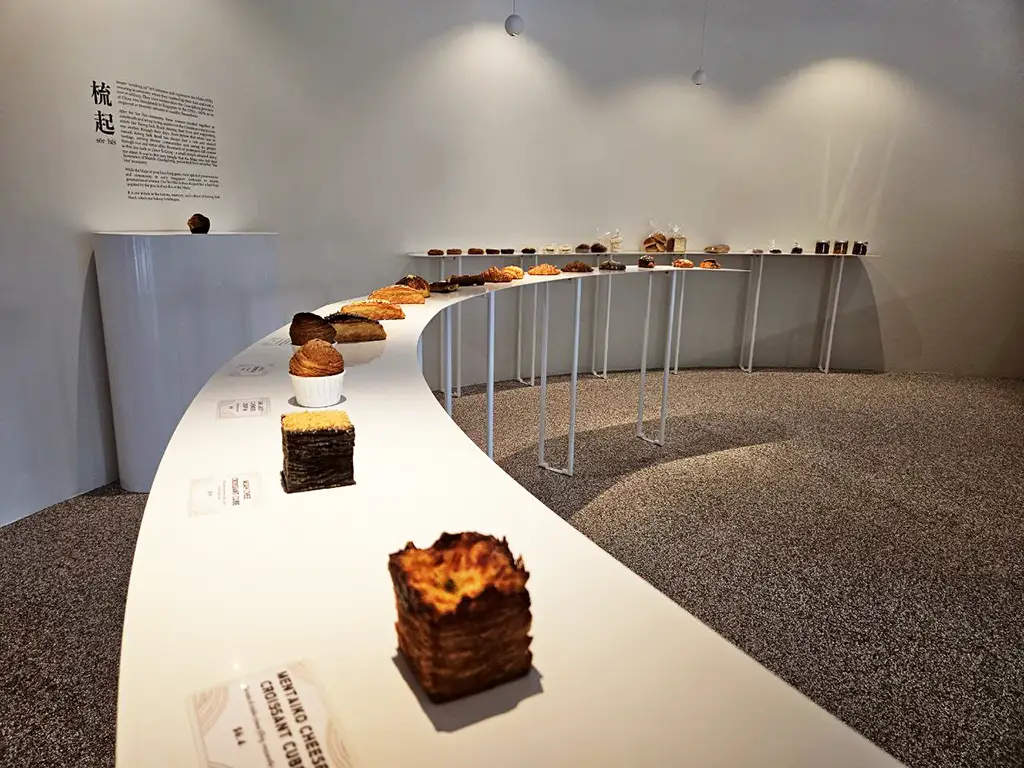 Keong Saik Bakery
, founded in 1955, is known for blending traditional recipes with modern twists, attracting both the young and old generations. Established in June 2017 by friends Tan Yuzhong and Ng Beng Soon (who departed in 2019), Keong Saik Bakery is a unique establishment that marries contemporary bakery techniques with traditional local flavors. As they were previously located on Keong Saik Road, the bakery pays homage to the street's history, particularly the
Majie
(妈姐), who inspired their signature pastry, Sor Hei. This Cantonese treat is shaped like a hair bun and symbolizes the Majies' vow of celibacy during their Sor Hei ceremony.
What to try?
There's a lot on offer at this bakery. Make sure to try their interesting desserts with innovative flavors like taromisu, chendol, burnt cheese cruffins and mentaiko croissant cubes. Also, don't forget to try their famous Sor Hei!
Address: 70 Bendemeer Rd, #01-03, Singapore 339940
5. Poh Guan Cake House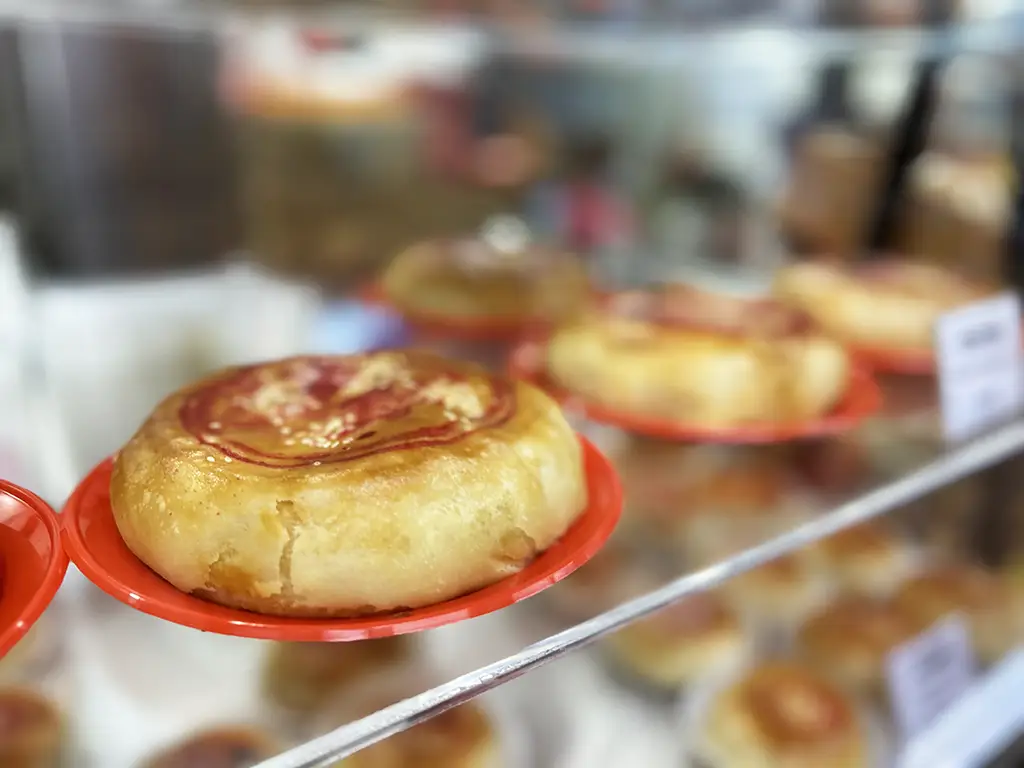 Poh Guan Cake House
, since its establishment in 1930, has stood as a cornerstone of Chinatown's culinary scene, offering a wide selection of traditional pastries. For over 50 years, Poh Guan Cake House has delighted locals and tourists in the heart of Chinatown, Singapore. This bakery and cafe is renowned for its traditional Chinese cakes, pastries, and beverages, including coffee, tea, and bubble tea. With a modern interior, ample seating, and friendly staff, it's a go-to spot for a delightful treat.
What to try?
During the
Mid-Autumn Festival
, their Lotus Seed Paste Bride's Cake takes center stage. This iconic treat is made according to ancient traditions and renowned for its authentic taste and delicate texture. Also, not forgetting their signature Poh Guan cake, a fluffy sponge cake with sweet custard filling and fresh cream, is a must-try. Don't miss out on their almond cookies, red bean cake, and durian cake, too!
Address: 531 Upper Cross Street #01-57, Singapore 050531
6. Thye Moh Chan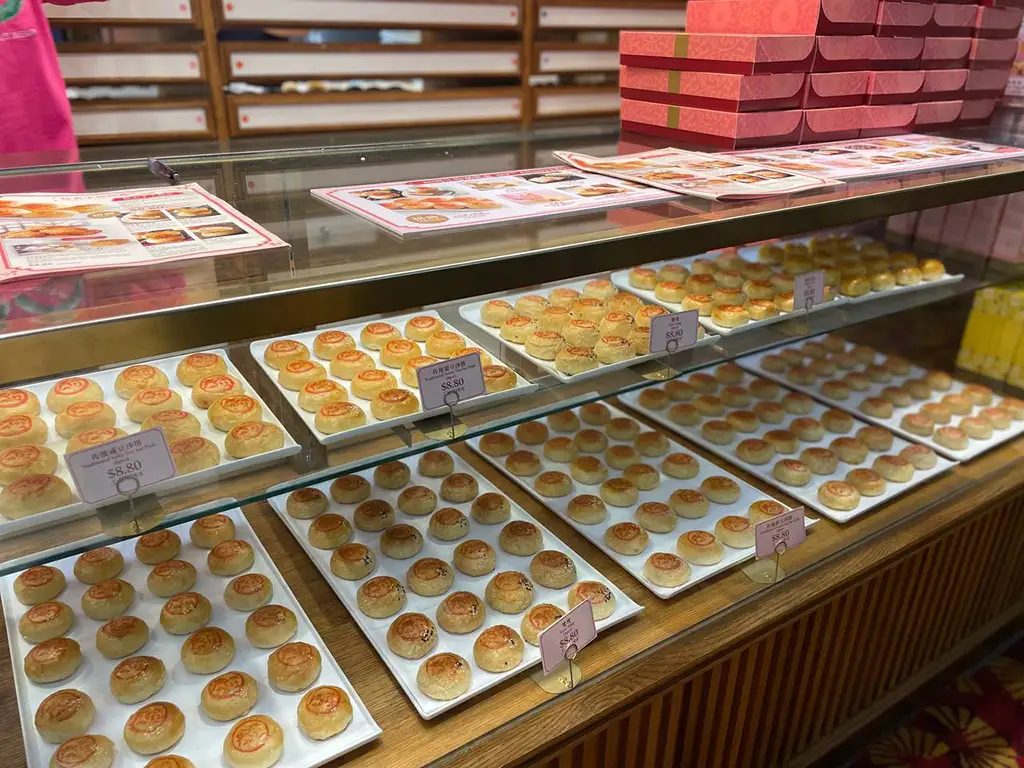 Since 1943,
Thye Moh Chan
has been a local name, crafting authentic Teochew baked goods. Today, a new generation of chefs, guided by veteran masters, carry forward this legacy. Thye Moh Chan continues to be a delightful journey through time, offering a taste of heritage that resonates with each passing generation.
What to try?
Renowned for its Tau Sar Piah, a traditional Teochew pastry filled with mung bean paste, they also offer a wide array of other delights like snow cake, longan, pineapple pastry, and flaky baked pastries with assorted nut and lotus seed fillings.
Address: 133 New Bridge Road #01-45/46 Chinatown Point, Singapore 059413
7. Tong Heng Traditional Cantonese Pastries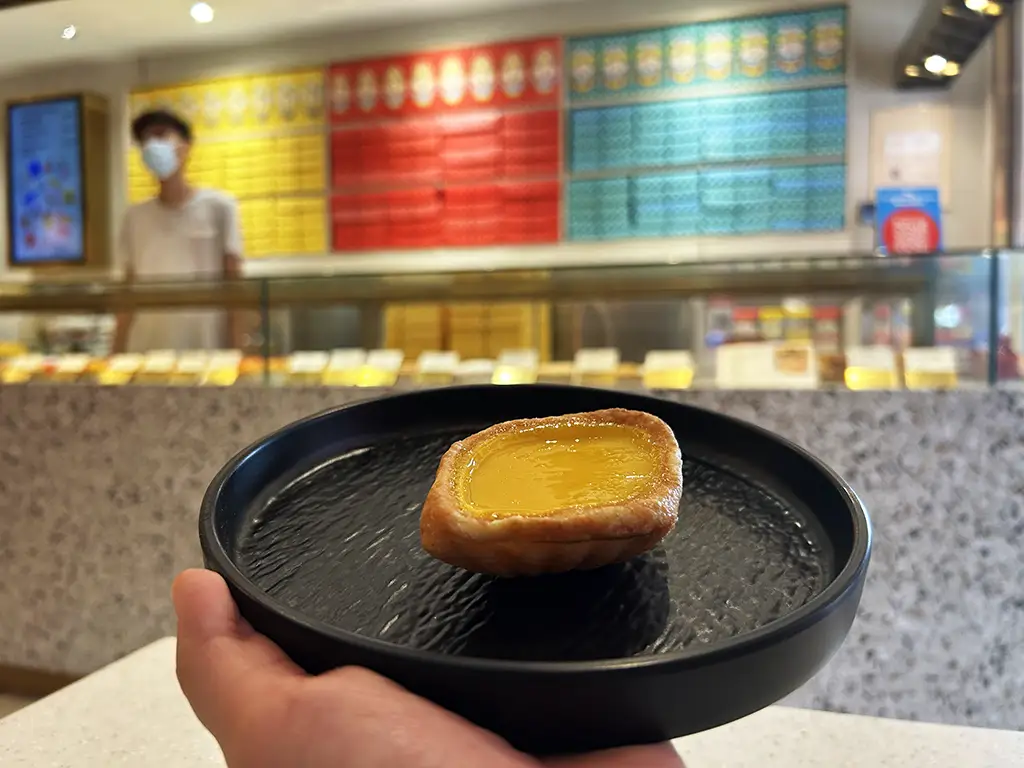 Tong Heng
, a name synonymous with tradition since 1935, is another iconic bakery in Singapore. It has remained steadfast in its commitment to preserving the heritage of classic Cantonese pastries. The diamond-shaped egg tarts, a Tong Heng specialty, shine as bright as ever. While the shop's look may have changed, its traditional pastry menu remains, inviting all generations to savor a slice of heritage and sweet nostalgia.
What to try?
Tong Heng is renowned for its egg tarts, which are a quintessential part of Singapore's culinary culture. They also offer a delightful selection of other pastries like the flaky wife pastry and the delectable green bean pastry.
Address : 285 South Bridge Road, Singapore 058833
8. Loong Fatt Tau Sar Piah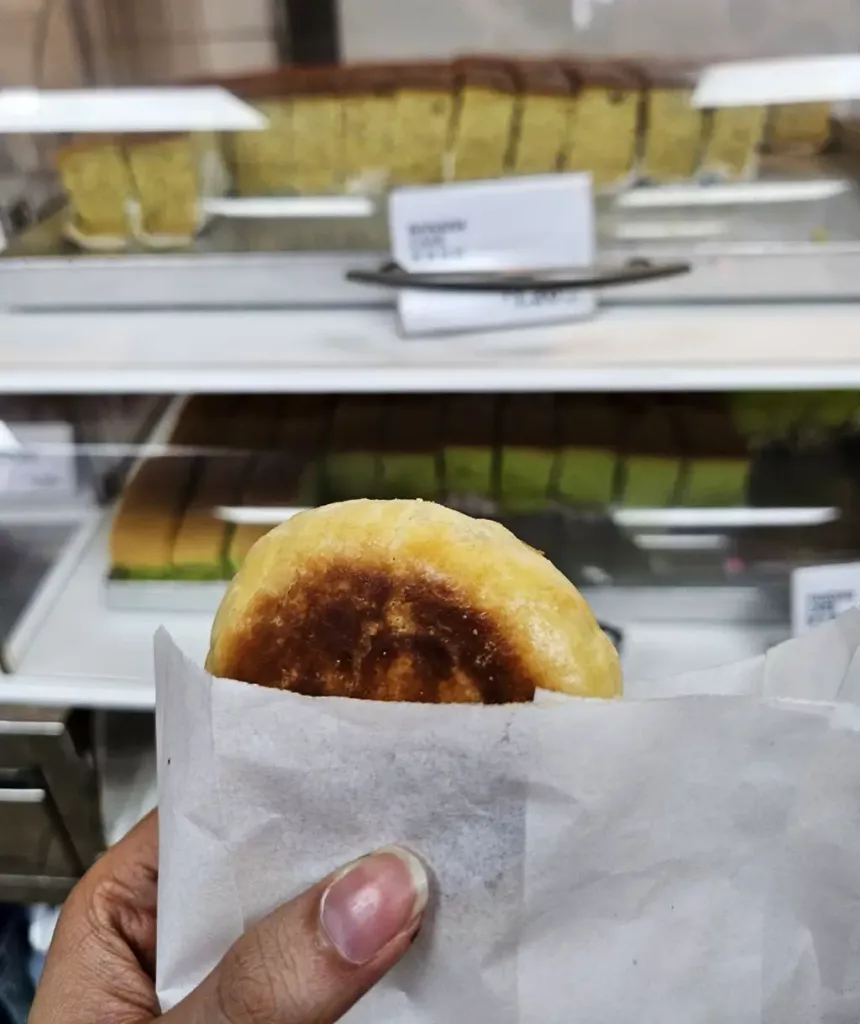 Loong Fatt
, founded in 1948, has carved a special place in the hearts of pastry aficionados with its Teochew-style Tau Sar Piah—a delicacy that encapsulates tradition. Established in 1948 by founder Mr. Lee Wang Long, Loong Fatt Eating House has been delighting generations with its exquisite pastries. Renowned for their Tau Sar Piah, the bakery's tradition spans over 75 years, preserving the art of handmade treats.
What to try?
Besides the Tau Sar Piah they are known for, Loong Fatt has diversified its offerings to include Western-style desserts like Swiss rolls, pandan cakes, and custard puffs.
Address: 639 Balestier Road, Singapore 329922
9. Lim Lam Hong Confectionery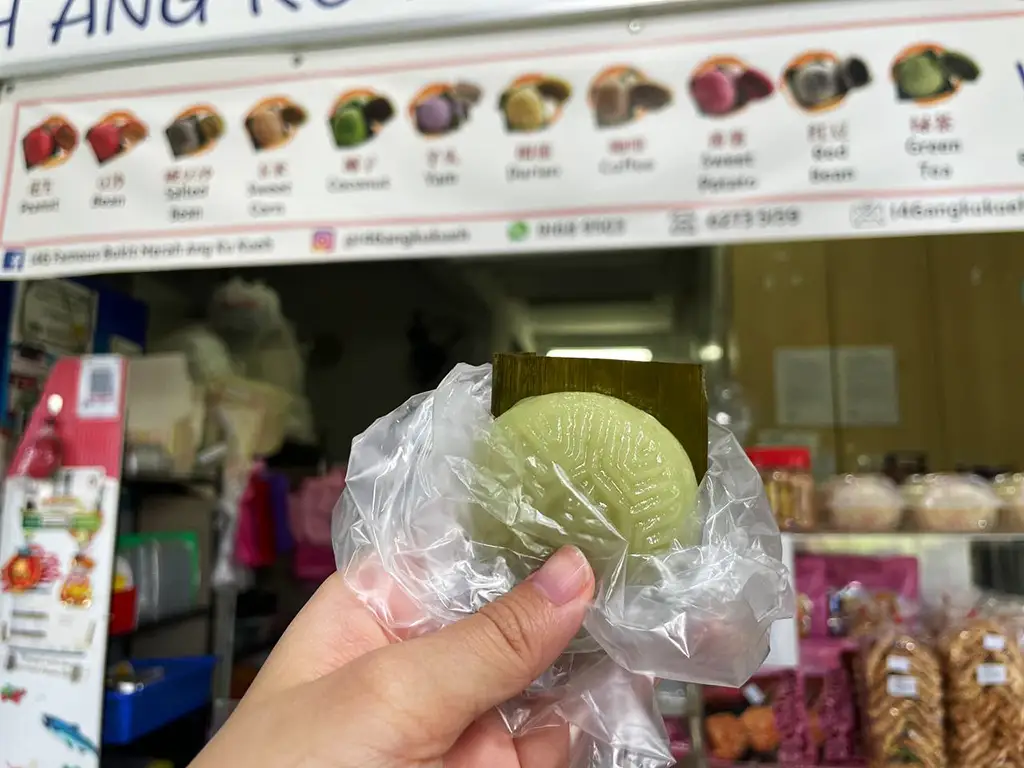 Lim Lam Hong Confectionery
, founded in 1960, is a neighborhood bakery that has earned a special place in the hearts of locals with its traditional Chinese pastries. In 1985, the entrepreneurial "Toh" brothers embarked on a culinary journey, establishing their business at 146 Jalan Bukit Merah. They adopted a traditional naming approach, combining the second syllables of their names to form "LIM. LAM. HONG. With over 30 years of expertise, Lim Lam Hong proudly specializes in crafting Ang Ku Kueh or tortoise pastries. Initially offering just two flavors, peanut and bean, their dedication to quality and innovation led to the creation of eleven distinct flavors. Today, they continue to push culinary boundaries, inviting all to savor their uniquely crafted Ang Ku Kueh.
What to try?
Lim Lam Hong Confectionery is renowned for their Ang Ku Kueh which comes in too many flavors, so make sure you try most of them.
Address: Blk 146 Jalan Bukit Merah #01-1086, Singapore 160146
10. Jie Bakery & Confectionery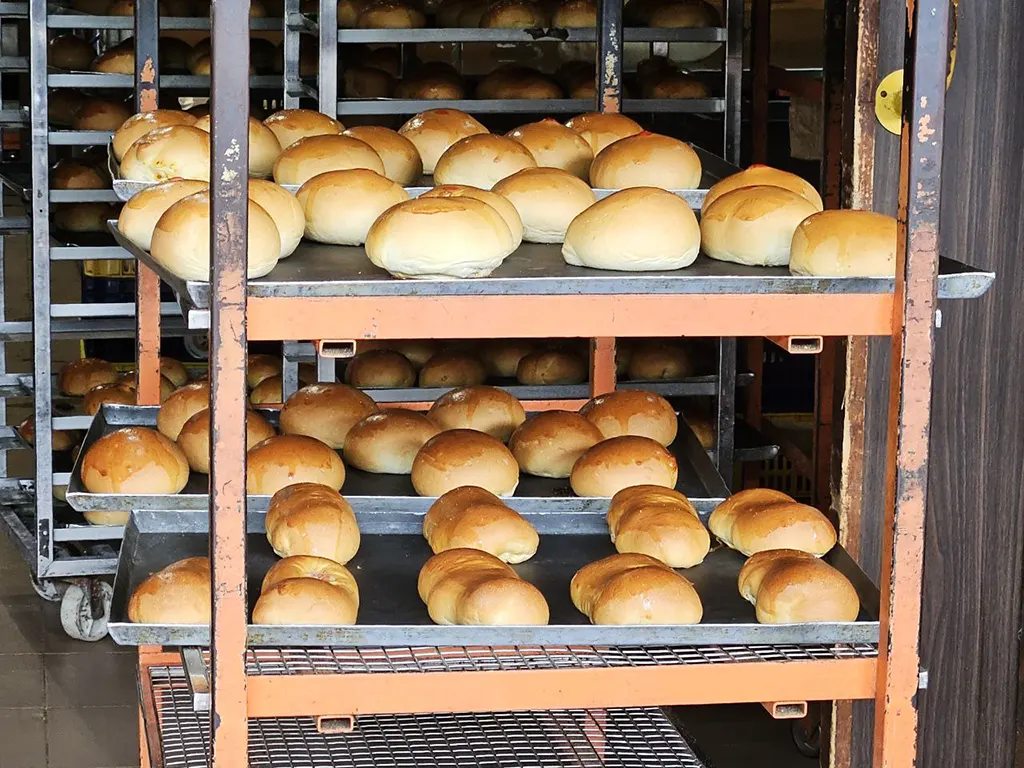 This is one of Singapore's oldest traditional bakeries, and delivers the aroma of freshly baked bread. Led by Mr. Jimmy Mah, the dedicated team wakes up at 6 am daily to craft buns and loaves with natural flavors. Despite long hours and slim profits,
Jie Bakery
remains committed to offering a taste of nostalgia and authentic baked goods. From classic white loaves to rainbow-swirl bread, their products reflect the epitome of traditional baking.
What to try?
Their bread, made without preservatives, is an authentic taste of the past. The rainbow bread, reminiscent of ice cream sandwiches, is also a nice throwback.
Address: 123/125 Upper Paya Lebar Rd.Singapore,Singapore 534838
Conclusion
So, step back in time and go looking for the treats that each bakery on this list offers. Support these local businesses and keep the heritage alive while treating your taste buds to a traditional Chinese bakery experience in Singapore.