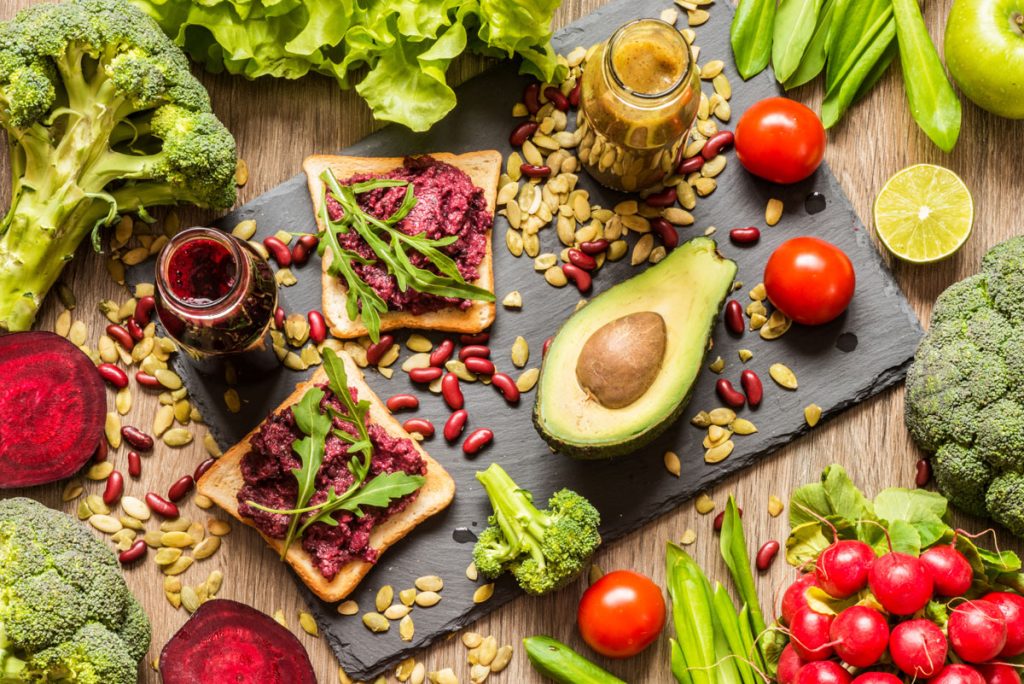 Looking for good vegan restaurants here in Singapore can be an extremely daunting task for most. The process alone can send one spiralling downward in a hunger induced frenzy! So fueled by the desire for delicious and healthy vegan food, we've pieced together 10 of the best vegan restaurants in Singapore to spare our viewers the absolute madness so they can instead indulge their appetites with these delectable options!
Best Vegan Restaurants in Singapore
1. Whole Earth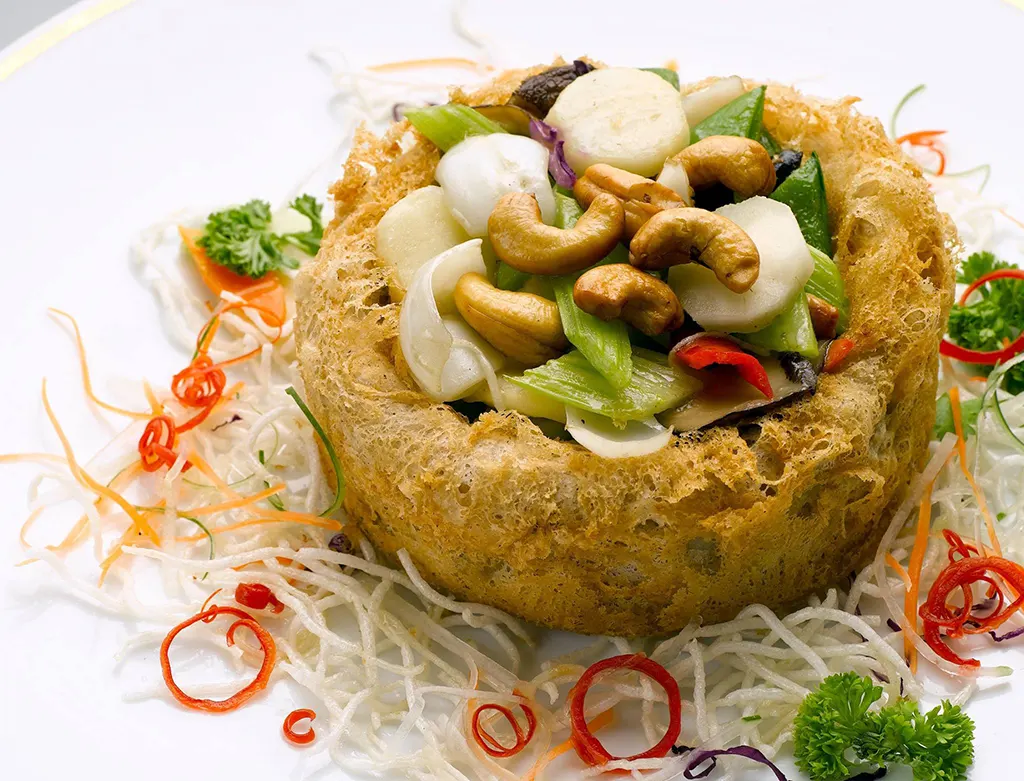 Source: Whole Earth via Facebook – Vegan Restaurant Singapore
Facebook: Visit Here
Instagram: Visit Here
Website: https://www.wholeearth.com.sg
Address: 76 Peck Seah St, Singapore 079331
Operating Hours: Tue-Sun, 11:30am-3pm | 5:30pm-10pm
Spicy, sour and aromatic, Whole Earth's Peranakan cuisine sings of rich history and flavour. Hailing from descendents of so-called "straits-born" Chinese immigrants, the wonderful blend of Chinese, Malay and Indonesian ingredients and styles will leave you wanting more!
Try out their signature shiitake mushroom Penang rendang seasoned with Peranakan herbs and spices or their Nonya curry that take many hours to cook. Whole Earth and Green Monday collaboration has produced some truly scrumptious dishes like the so named "Elephant Toes", a hearty vegetable mushroom ginger dish or the wonderfully delicious "Sawadee Larb" made with fragrant Thai basil and spices in lettuce.
Being the first and only plant-based Peranakan restaurant here in Singapore, they are definitely a good start for any vegan food lover wanting to indulge in the historic and cultural foods of the Singapore-Malaysian straits!
2. Green Common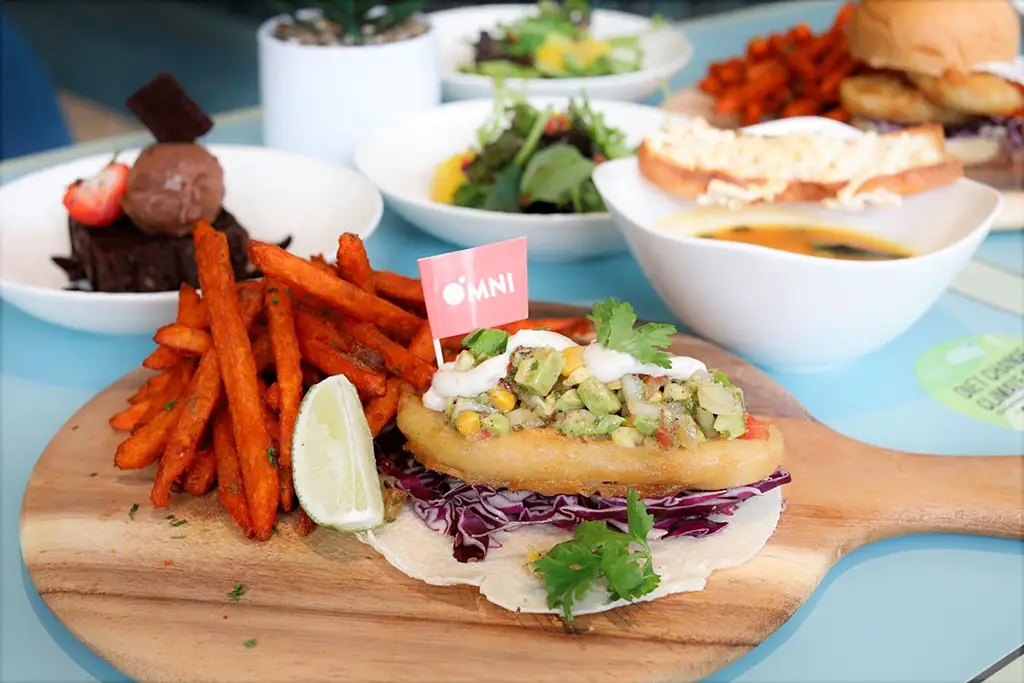 Source: Green Common via Facebook – Vegan Restaurant Singapore
Facebook: Visit Here
Instagram: Visit Here
Website: https://www.greencommon.sg/
Address: 1 HarbourFront Walk, Singapore 098585
Operating Hours: Daily, 11am-9pm
With mindful living and sustainable sourcing an important philosophy of Green Common, one cannot mistake this unique and tasteful vegan eatery for any other run of the mill place. With their methods of procuring their ingredients and delicious recipe formulas generated by computer algorithms, Green Commons strive to be a modern, forward-thinking restaurant that is healthy and very environmentally conscious!
While futuristic in many regards, the wonderful flavours of their dishes are not lost in their pursuit of eco-friendliness. With a wide selection of vegan appetisers such as their OmniTuna and sweet corn Gunkan – a delectable treat with a sweet crunch, to their heartier dishes like the Omni Assam Golden Fillet with Buah Keluak Rice, there's always something to satisfy your every vegan cravings without high cholesterol, fat and GMO ingredients.
3. Genesis Vegan Restaurant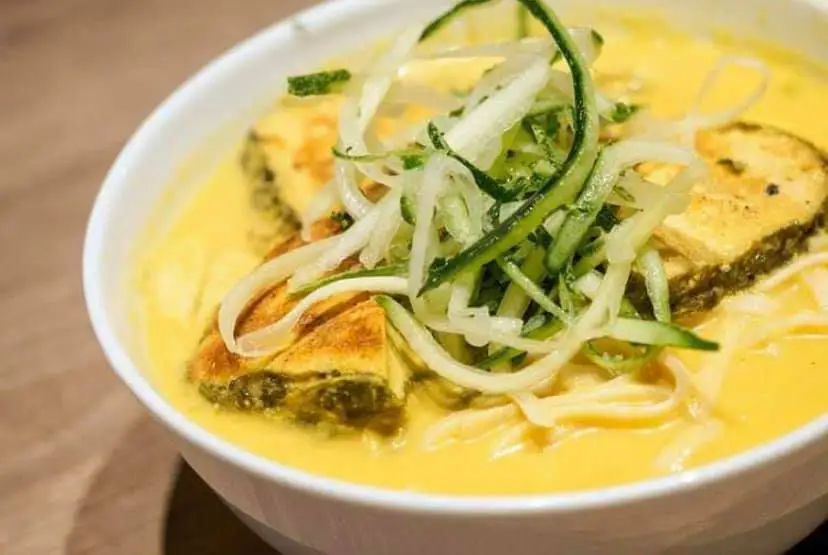 Source: Genesis Vegan Restaurant via Facebook – Vegan Restaurant Singapore
Facebook: Visit Here
Instagram: Visit Here
Address: 2 Havelock Road, Singapore 059763
Operating Hours: Mon-Tue & Thu, 11am-3pm & 5pm-9pm | Wed, 11am-3pm & 5pm-8pm | Fri, 11am-3pm | Sun, 11am-3pm & 5pm-8:30pm
Thinking of having great local delights or classic Western dishes with a healthy vegan twist, but don't know where to start? Well, look no further than Genesis Vegan Restaurant located at 2 Havelock Road. Genesis Vegan Restaurant has an impressive selection of celebrated local flavours and unique blends of classic western such as lasagna with local ingredients. Indulge yourself today with aromatic jasmine brown claypot rice or mushroom and tofu vegetable bakuteh rice, and taste the wonderful local flavours all while without compromising on the goodness of a healthy vegan option.
4. The Living Cafe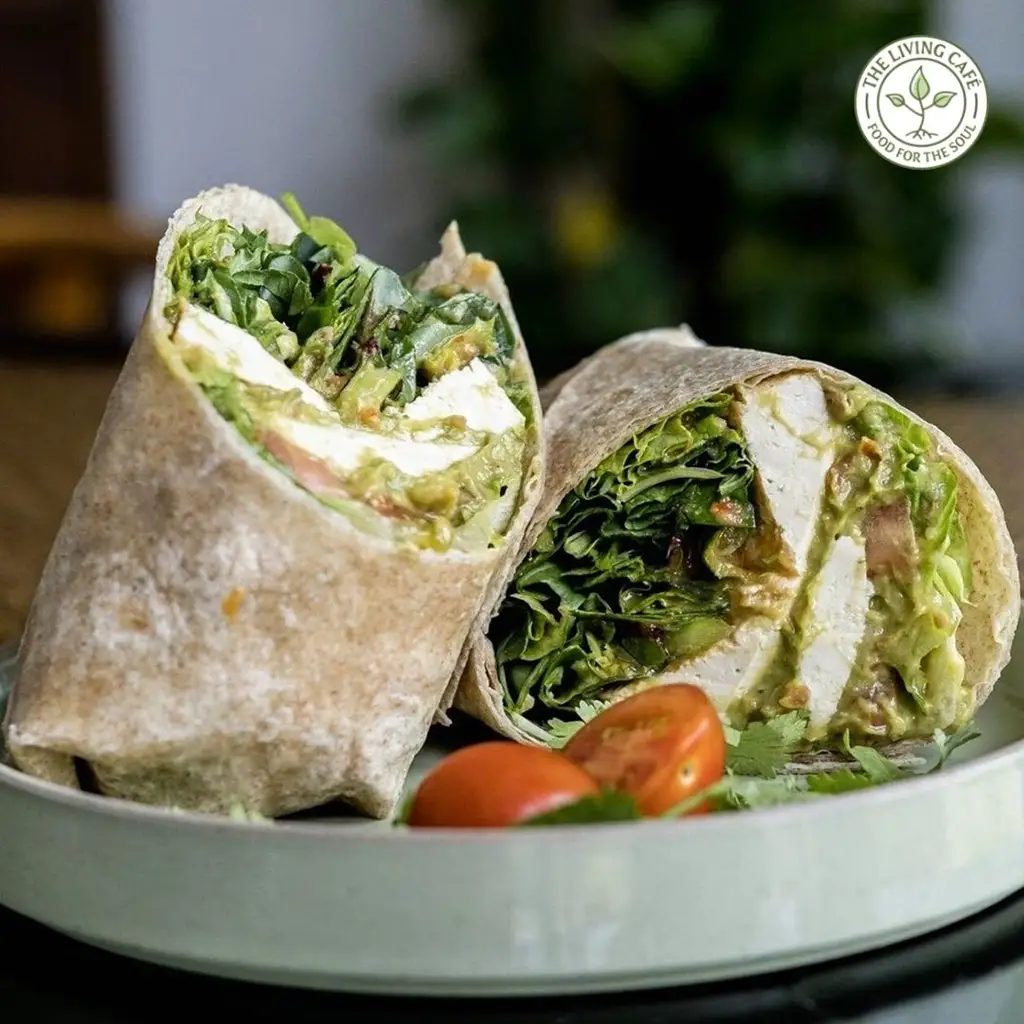 Source: The Living Cafe via Facebook – Vegan Restaurant Singapore
Facebook: Visit Here
Instagram: Visit Here
Website: https://thelivingcafe.com
Address: 779 Bukit Timah Rd, Singapore 269758
Operating Hours: Tue-Fri, 10am-7pm | Sat-Sun, 9am-3pm
Revitalise yourself with the culinary expertise of master nutritionist, Dana Heather, at this well rounded establishment with a simply scrumptious lineup to boot! The Living Cafe headed by Chef Elaina Love offers healthy and affordable vegan cuisines aimed to rejuvenate and refresh the soul. The chefs are trained in the art of raw food by Manuella Scallini to deliver the best dishes accessible to all. Their unique alternative menu features no preservatives, no additives and is gluten free, making this place one of the best to satiate your vegan cravings all the while staying healthy!
5. Love Handle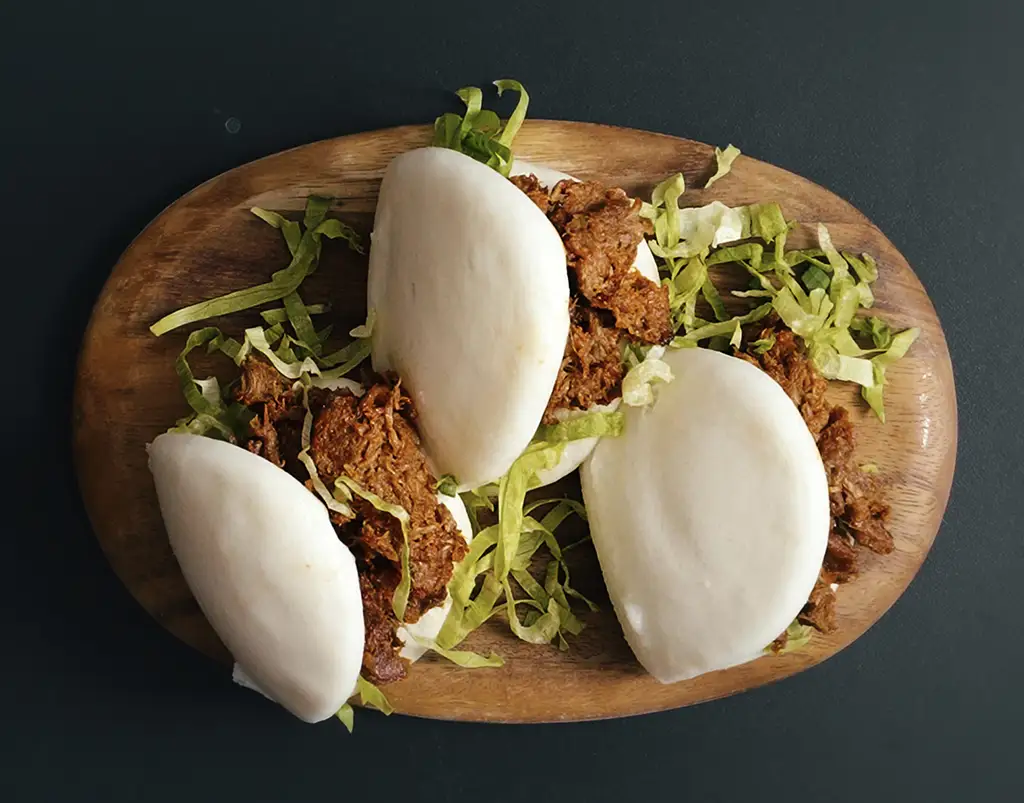 Source: Love Handle via Facebook – Vegan Restaurant Singapore
Facebook: Visit Here
Instagram: Visit Here
Website: https://lovehandle.sg
Address: 8 Ann Siang Hill, Singapore 069788
Operating Hours: Mon-Wed, 12pm-10pm | Thu & Fri, 12pm-10:30pm | Sat, 11am-10:30pm
Known for being Asia's first plant-based butcher with possibly the largest curated selection of plant-based meats and dairy, Love Handle loves to surprise with their wide array of selection options featuring irresistible burgers like the Love Handle OG to the Mee Sua with ginger soy chicken dish. Love Handle also boldly reimagines other more well known dishes – introducing the ImpossiBro Wellington, Love Handle's vegan take on beef wellington, complete with mushroom duxelles, puff pastries, grilled broccolini, mashed potatoes and wild mushrooms!
With the addition of subscription boxes and online deliveries, Love Handle can bring you raw meats, marinated and prepared meats and even condiments, all deliverable to your address with a push of a button! For the adventurers wanting to experience one of the best vegan alternatives to meat, here's your chance!
6. Original Sin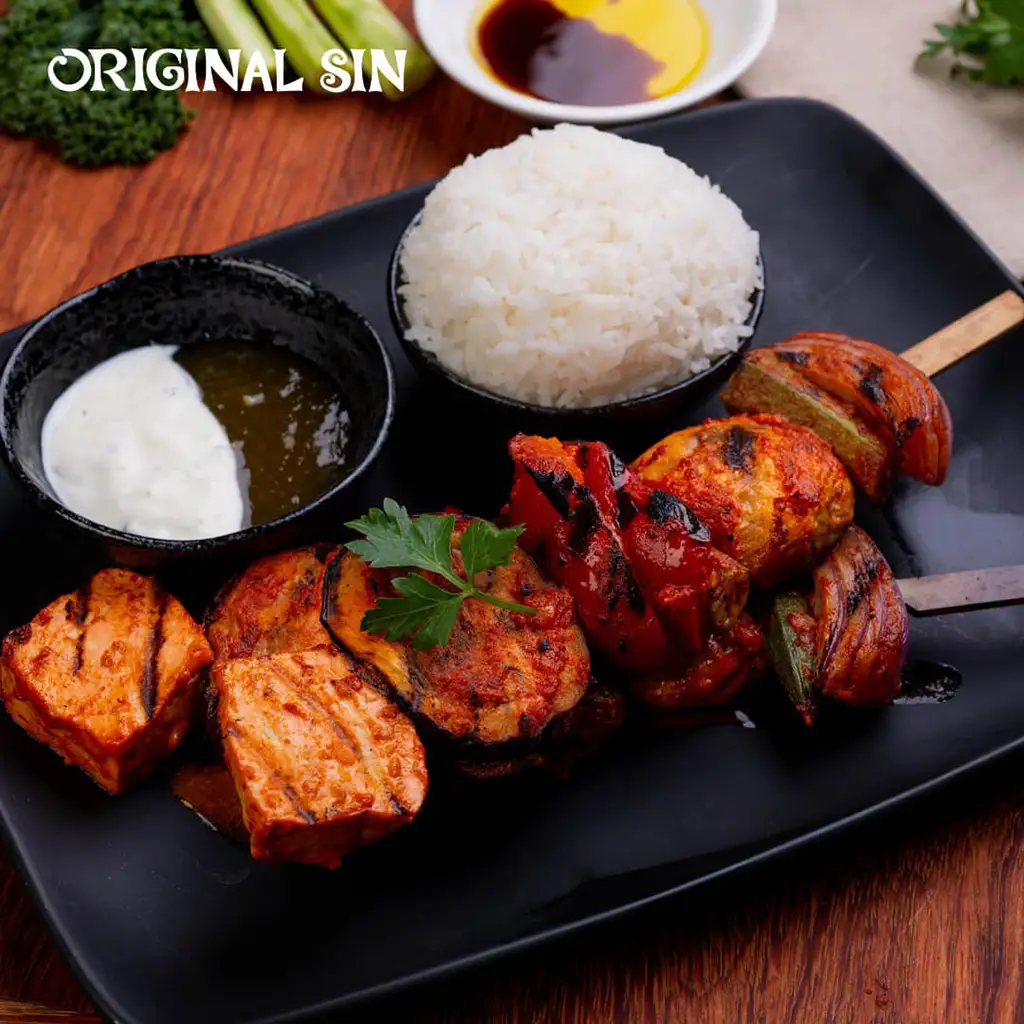 Source: Original Sin via Facebook – Vegan Restaurant Singapore
Facebook: Visit Here
Instagram: Visit Here
Website: https://www.originalsin.com.sg
Address: 42 Jln Merah Saga, Singapore 278115
Operating Hours: Daily, 11am-2:30pm | 6pm-10:30pm
While actually a vegetarian restaurant, Original Sin Restaurants' amazing Italian, Mediterranean and Middle Eastern menu always leaves diners wanting more. Wonderfully made selection of dips and sizzling mains like their Bosco Misto or vegan bolognese is a must try. Their menu also includes a variety of salads that really get the appetite going, namely the Principessa and Falafel salads. Don't miss out on some of their other delicious entrees either, Original Sin's Spanakopita and vegetarian Tandoori skewers are simply divine. Get transported to the far Mediterranean and Middle East while in the comfort of home right here in Singapore.
7. Cultivate Cafe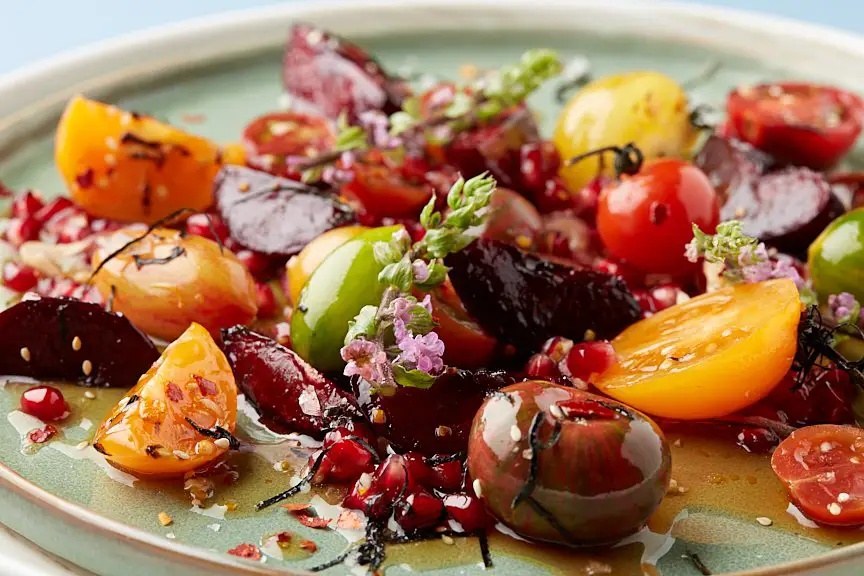 Source: Cultivate Cafe via Facebook – Vegan Restaurant Singapore
Facebook: Visit Here
Instagram: Visit Here
Website: https://cultivatecafe.sg
Address: 2 Cook Street, Singapore 078857
Operating Hours: Daily, 11am-9pm
Masters of fusion cuisine, Cultivate Cafe captures the essence of 'Cosmopolitan Singapore'. With their creative spin on different cultural dishes, they aim to promote a sustainable lifestyle and environmental conscientiousness without sacrificing taste. One can dine here knowing that their food is sourced ethically from small & family farms locally and globally.
For the mains, the smoked onion and asparagus Risotto with grated lemon rind is a scrumptious choice and if it's something spicy you fancy, Cultivate Cafe's Pad Thai rice noodle with baked tofu Bean Sprouts, Mangetout, Chillies, Lime & Roasted Peanuts will surely do the trick! Additionally, for the especially health conscious, Cultivate Cafe offers a number of 'superfood' Earth bowls that will check all requirements of being healthy as well as tasty.
8. The Kind Bowl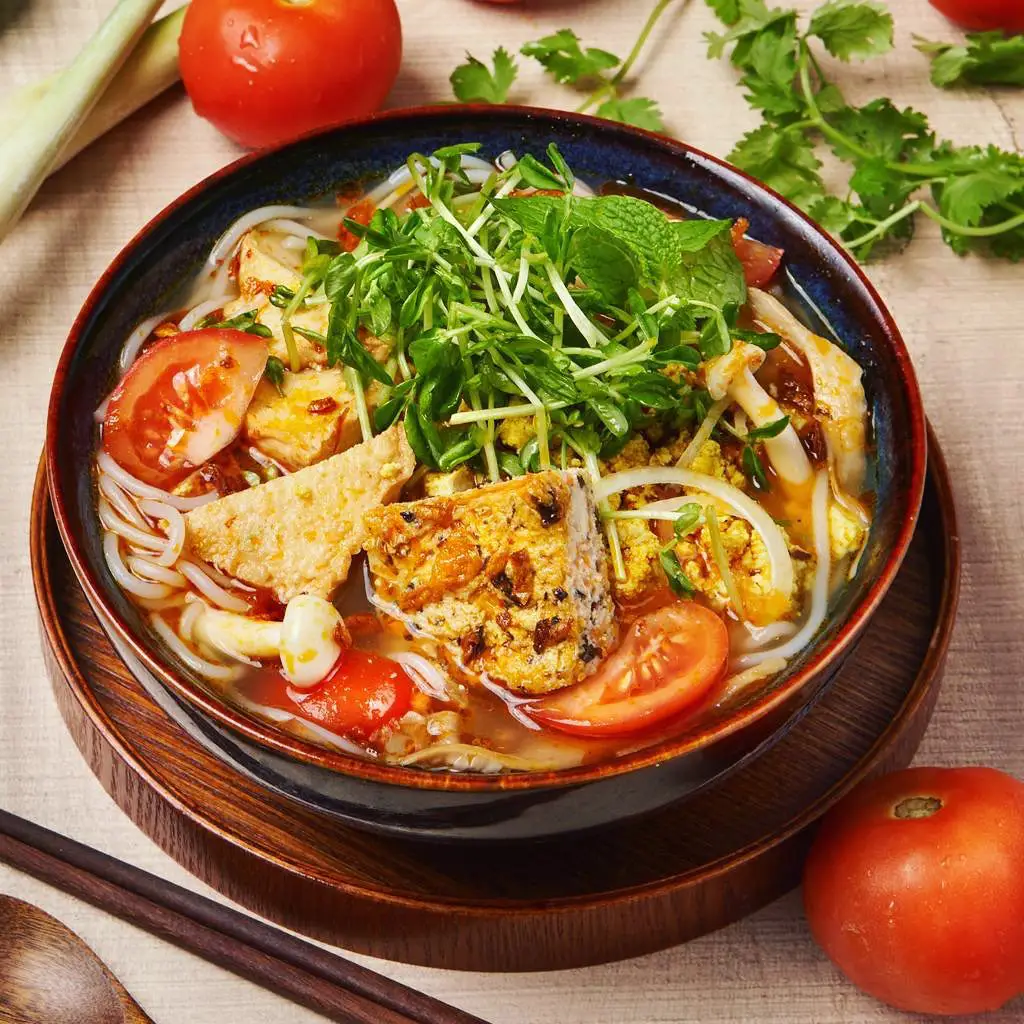 Source: The Kind Bowl via Facebook – Vegan Restaurant Singapore
Facebook: Visit Here
Instagram: Visit Here
Website: https://www.thekindbowl.com
Address: Locations
Operating Hours: Locations
Tucked away on a quaint street nearby to 313@Somerset, The Kind Bowl spices things up from the usual with vegan variations of the quintessential Vietnamese menu set. Their natural ingredient beverage choices are definitely a bonus along with the accompanying side dishes. Out of the mouth watering mains, the Kind Pho stands out as a balanced choice of flavour and uniquely vegan goodness! Filled with a delicious spiced umami broth and marinated "no chicken" seitan, their signature dish hits the spot of refreshingly familiar yet excitingly distinct. Be sure to check out their other delectable vegan options as well and do yourselves a favour and stop by The Kind Bowl when the opportunity arises, you'll be thanking us!
9. VeganBurg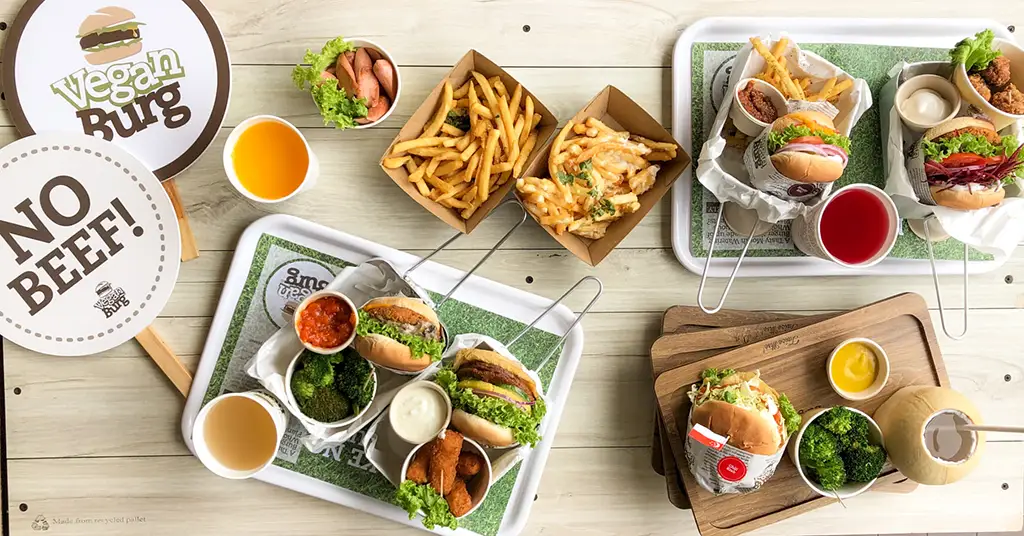 Source: VeganBurg via Facebook – Vegan Restaurant Singapore
Facebook: Visit Here
Instagram: Visit Here
Website: https://www.veganburg.com
Address: 44 Jln Eunos, Singapore 419502
Operating Hours: Daily, 11:30am-9pm
Ever wondered what an award winning vegan burger joint would be like? Wonder no more, for a quick walk from Eunos MRT will take you to one of the best vegan establishments around! VeganBurg is the world's first award winning 100% plant-based burger joint. A popular spot for environmentally conscious diners, VeganBurg brings to the table a fresh attitude and even fresher burgers! Their Avocado Beetroot burger satisfies heartily and healthily, while their Chili Krab and Char-grilled Satay burgers sets a vegan twist to the local culinary scene. Promoting eco-sustainability and good food are the objectives and passions of VeganBurg as even their tableware and seating options are made of recycled wood – definitely the way to go!
10. Afterglow by Anglow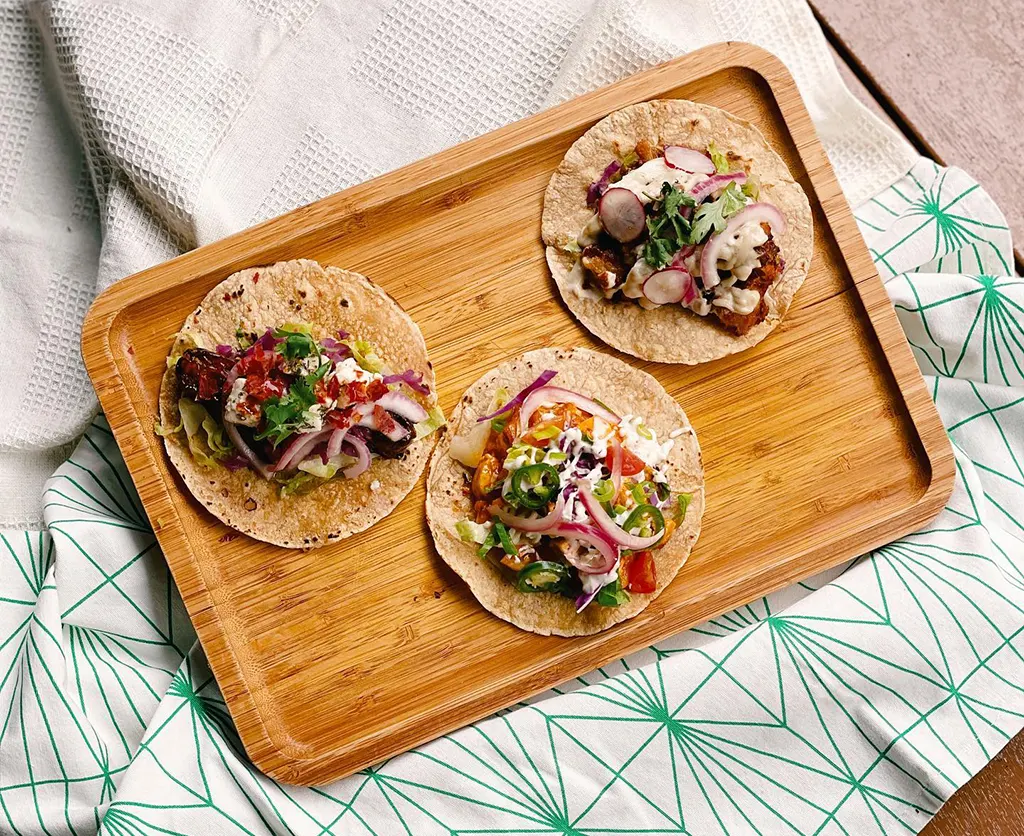 Source: Afterglow by Anglow via Facebook – Vegan Restaurant Singapore
Facebook: Visit Here
Instagram: Visit Here
Website: https://www.afterglow.sg
Address: 4 Keong Saik Rd., Singapore 089131
Operating Hours: Mon-Sat, 12pm-10pm
For the adventurous completionist with a missing spot in their vegan bucket list, Afterglow by Anglow at Keong Saik Road is most certainly worth a try. Their creative and perhaps even a little quirky recipes offer a different angle to the burger scene, tantalisingly different but yet sensitive enough not to be overbearing.
Afterglow offers both a cooked set of burgers and sides as well as a few raw options as well. The raw cheesy kale chips dehydrated and dusted with vegan 'cheese' flakes are not offered elsewhere, and their salted 'eggless' sweet potato fries are also a treat! But the main highlight is definitely the sui generis nature of their contemporary burgers. The Tomato "barletto" made with spiced tomato barley risotto served with tofu "feta" cheese and dehydrated cheesy kale chips is one such example and is as delicious as it is unquestionably unique!
Conclusion
Reading about the best and most scrumptious vegan restaurants here in Singapore would surely work up an appetite. In case you're still undecided on where to go to satisfy that healthy craving you have, click here for some of the best vegetarian restaurants in town!
• Written by Jeremy Ugon
Frequently Asked Questions (FAQ)
What is a vegan restaurant?

A vegan restaurant is a restaurant that serves only plant-based foods and does not include any animal products, such as meat, dairy, eggs, or honey.

What types of food can I expect to find at a vegan restaurant?

Vegan restaurants offer a variety of plant-based foods, including salads, soups, stir-fries, pastas, sandwiches, burgers, and more. Many vegan restaurants also offer plant-based desserts and drinks.

Do vegan restaurants only serve healthy food?

Not necessarily. While many vegan restaurants offer healthy options, some may also serve vegan junk food, such as vegan donuts, cakes, and other treats.

What is veganism?

Veganism is a lifestyle and dietary choice that seeks to eliminate the use of animal products for food, clothing, and other purposes.

Why do people choose to be vegan?

People choose to be vegan for a variety of reasons, including ethical concerns for animal welfare, environmental sustainability, and health benefits.

What can vegans eat?

Vegans can eat a wide variety of plant-based foods, including fruits, vegetables, grains, legumes, nuts, and seeds. There are also many vegan substitutes for animal products, such as plant-based milks, cheeses, and meats.

Is it difficult to follow a vegan diet?

It can be a challenge to follow a vegan diet, especially in the beginning, but with planning and research, it can become easier. There are many resources available, including vegan cookbooks, websites, and communities, to help you make the transition.

Can vegans get all the necessary nutrients from a plant-based diet?

Yes, a well-planned vegan diet can provide all the necessary nutrients for good health. However, it's important to pay attention to your nutrient intake and to consider taking supplements if necessary.

Are there any health risks associated with a vegan diet?

There are some health risks associated with a vegan diet if it is not properly balanced, such as a lack of vitamin B12, iron, calcium, and omega-3 fatty acids. However, these risks can be easily addressed with proper planning and supplementation.

How can I support a vegan friend or family member?

Supporting a vegan friend or family member can be as simple as being open-minded and respectful of their choices. You can also offer to cook or eat a vegan meal together, or join them in trying new vegan products and recipes.